Happy Project Life® Tuesday!
I hope you all are having a great week so far! Here are the pages I'm sharing today! Let me know if you have any questions! I'm happy to answer them!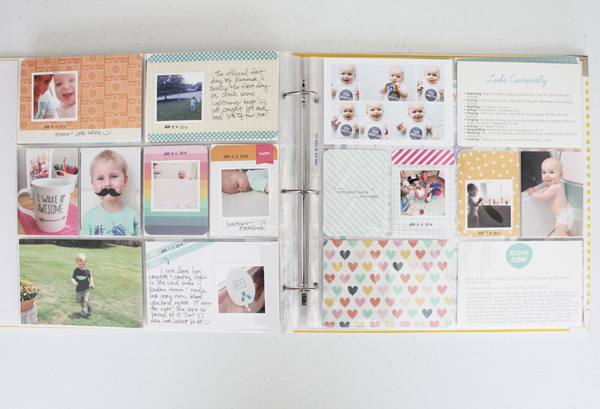 Here's a shot of both sides. DESIGN A page protectors (my go-to) and I used cards from the Kiwi, Strawberry, Seafoam, Kraft, Dear Lizzy and Plus One kits. I also used a 4×6 card (the hearts on the right side- bottom left) from We R Memory Keepers.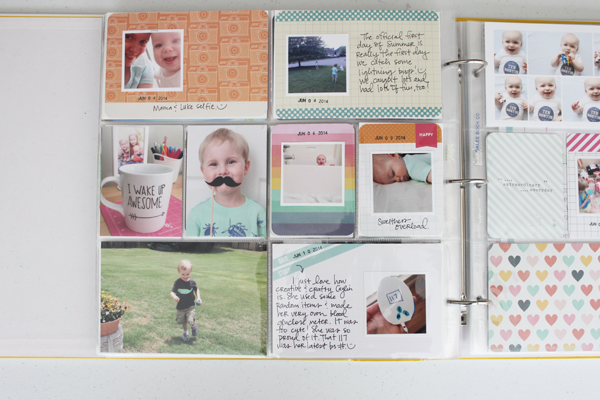 A solo shot of the left side. :)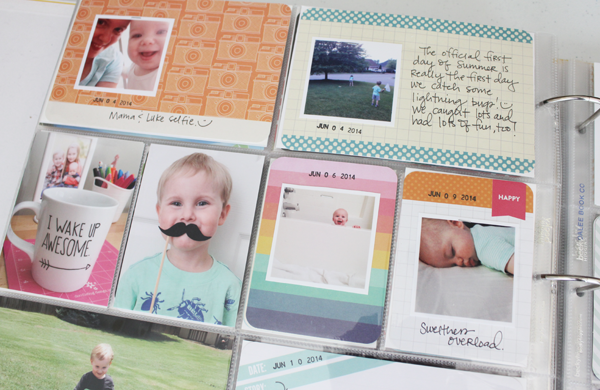 Here's a little close up for ya! People always ask so the pens I use are the black fine tip Sharpie marker and also the black Sharpie pens. My absolute FAVORITES. :)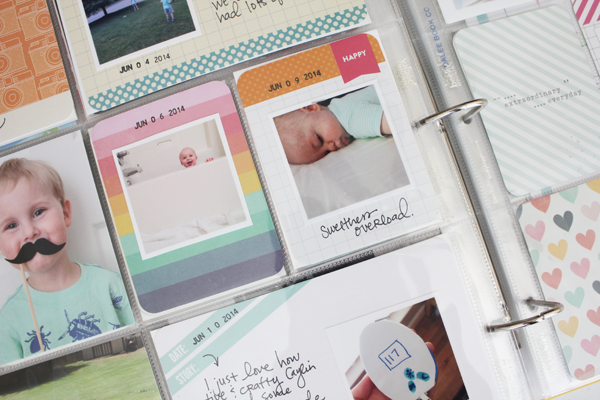 The Project Life® date stamp is of course used a lot throughout as well. :) And just like most every week since I bought it – I use the tiny attacher from Tim Holtz. That little staple it puts out is just the cutest and perfect for Project Life®.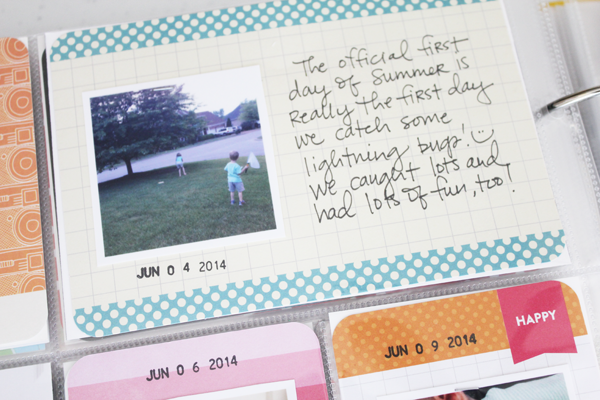 Close up of one of the 4×6 cards with a photo and journaling. I love using 4×6 cards, printing out 2×2 photos and then including some journaling. PERFECT.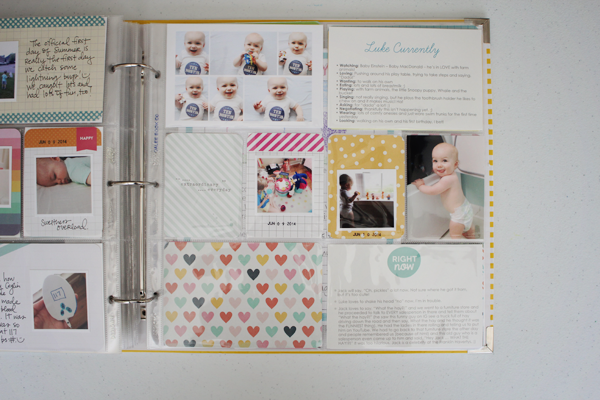 Here's the right side shot.
I included "Luke's Currently" list in this week's spread. Love to get those in there every year. If you remember – I posted that on my blog a few weeks back. It's great to take lists or journaling or stories – whatever from your blog and include them in the pages of your album!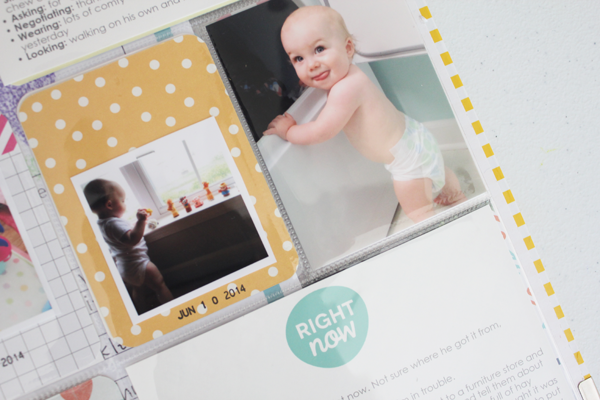 Close up. That little tongue. Sigh. ;)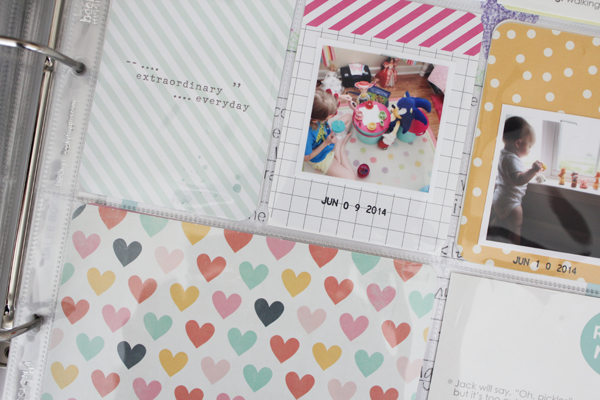 Another close up. :)
There you have it! Thank you so much for stopping by! I hope you have a beautiful day today and it's not too hot where you are! We've got a nice cool down coming here and I'm SO excited to get out there and not feel that awful heat and humidity! Yay!
Make it a good one! XO!