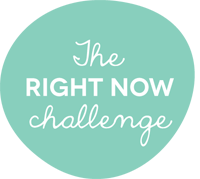 Hello! Happy Friday, friends!
Yes, it has still been a bit quiet around these parts, but I promise ya, I am missing my blog and am trying to get BACK on the blogging wagon stat! I've even slacked a bit when it comes to my Right Now Challenge jot downs. It's sad. ;) Today is Jack's 4th birthday and so I do have a few funny things he said this morning that I wanted to remember:
Since today is my birthday – I'm the boss of the day! Whatever I say, goes!
Me: "Jack, could you please stop growing up so fast?" Jack: "I can't Mama, I want to grow taller and taller!"
Here are a few other tidbits:
Sweet Lukie got his first cold. He handled it like a champ and it only really lasted 2 days (thanks to the oils that I love). It's so hard seeing babies sick though.
We got our whole house painted last week and although it was a major pain shuffling kids around while they painted, it made the house look SO bright and clean! Yay!
That's it for today! Hoping to FINALLY get the rest of my photos caught up and printed out this weekend so I can get going with my Project Life pages. I'm a bit behind, as you already know, and I want to get back to sharing! Time to get caught up!
Sending you all hugs! Have a blessed day and weekend ahead!