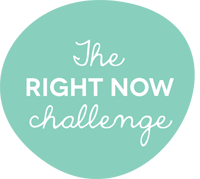 Happy Friday, friends!
I know it has been SUPER quiet around here this week and it honestly might be a little more quiet than usual for the next little bit because we are moving! We decided to put our house on the market not that long ago (we need a bit more space since we have Luke now) and well – it sold in A DAY. Yep, so we had to house hunt and all of that super fun stuff (not!) and not only that but I've been homeschooling my children and doing some graphic design work and trying to stay afloat (I know you know how THAT goes) and so my sweet little blog won't be updated AS much as usual for the next little bit, but I promise I won't forget about it and I will pop in from time to time with updates and other goodies! I will be updating my life happenings on my Instagram more so be sure you're following me there if you aren't already! You can find the link to my IG account in the right sidebar!
Ok – time for what I've written down this week and as you can probably imagine – it's not much! LOL! Here it goes!
Put our house on the market and sold it in ONE day. Craziness.
I told Jack to stop talking (I was trying to talk and the boy never stops talking) and he replied, "But that's what we have mouths for – to talk!" He said something similar to this a few weeks ago, but this cracked me up AGAIN.
Luke is now full-force walking (sometimes running). It's crazy to see his little body just walking around the house. He loves to stick his tongue out when he walks. It's the most adorable thing!
Luke will dance to ANYTHING. I was making a smoothie the other day and he was dancing to the blender sound. I kid you not! Ha!
That's what I have for today, friends! Thanks for your understanding while this blog is a bit more quiet than usual! Things should be back to normal soon once we get moved and settled into our routine a bit! I will be scheduling some great posts and trying to get some Project Life pages done this weekend to have about a month's worth to view for the next few Tuesdays!!
You guys have a great day and weekend ahead! Make it a great day!
XOXO!