Hi friends!
I'm here to share the last two days of my WITL album 2015 with you all!
Let's get to it, shall we? ;)
Saturday: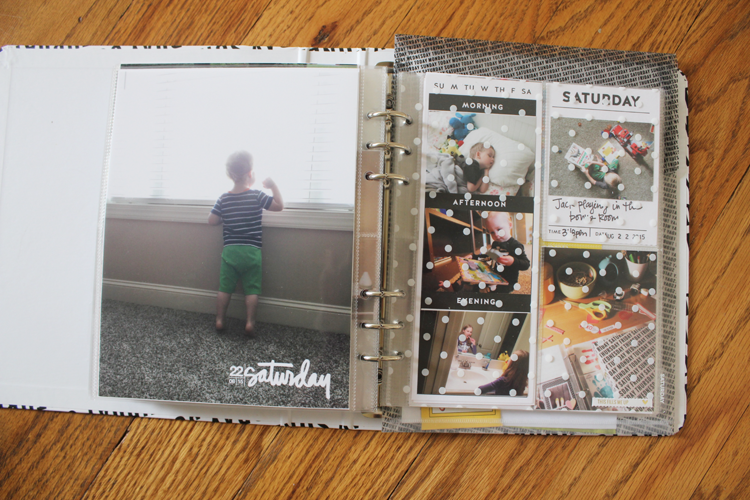 I just love that large 6×8 photo of Luke looking out the window. So glad I snapped it!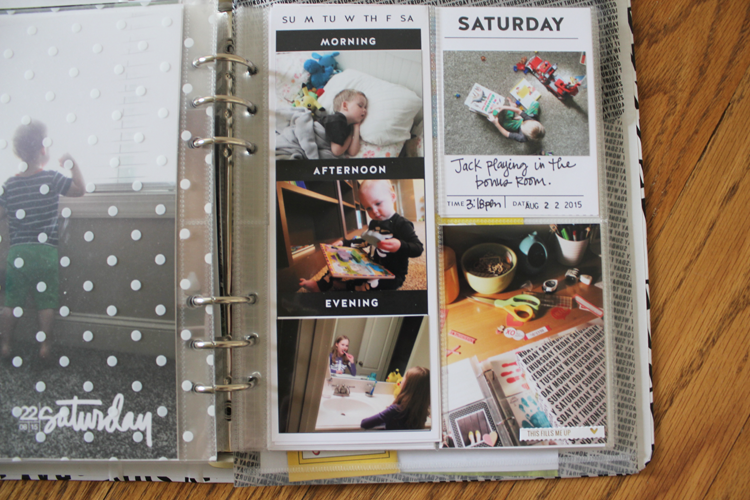 For this day, I used a photo for each morning, afternoon and evening little section on the card. I need to circle "SA" on this thing – just realized that! Ha!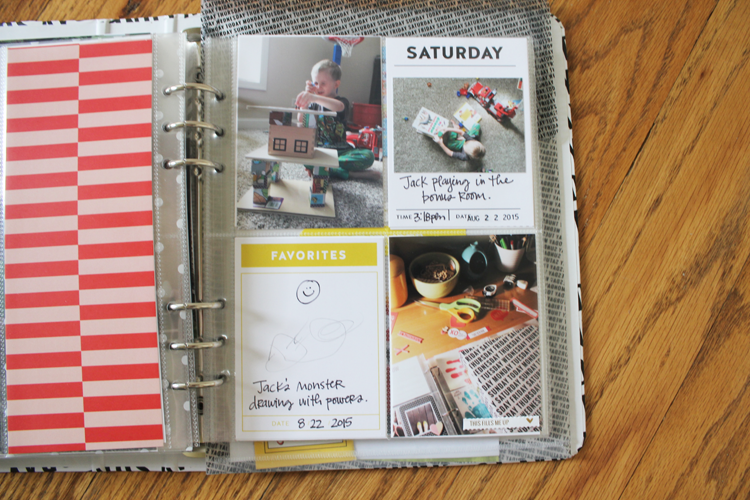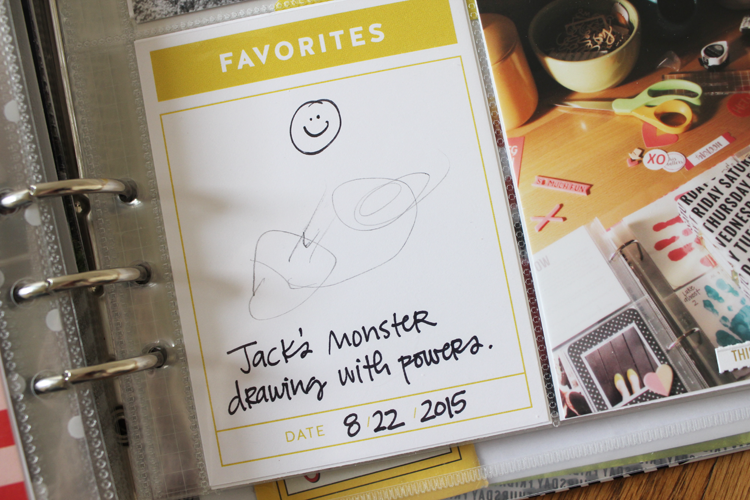 Not gonna lie – didn't have a thing to put here and so I handed Jack a card from the kit and said – draw me something and he drew me this "monster." I love how it not only filled up my spot, but that it was something that my child created. It captured just a bit of his personality and his creativity. Total win! ;)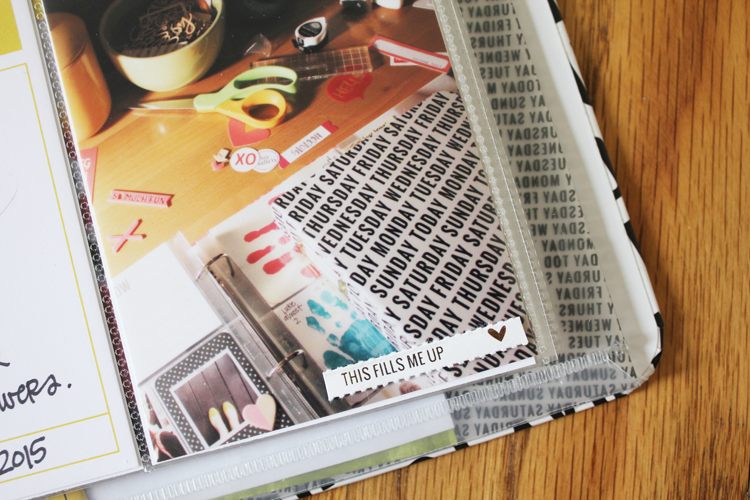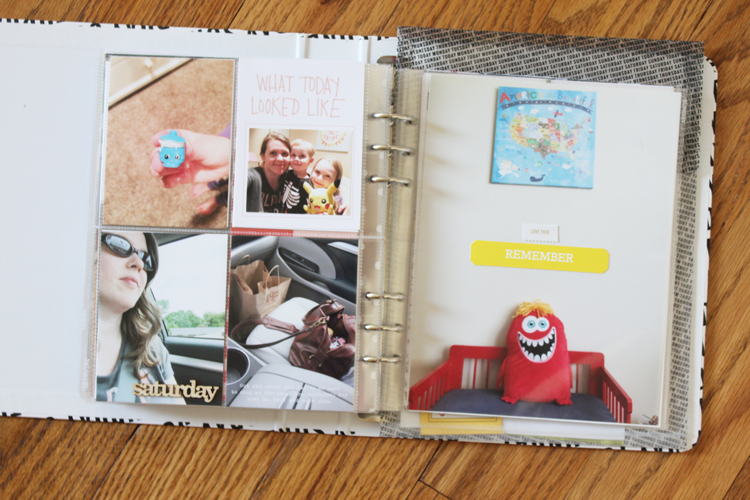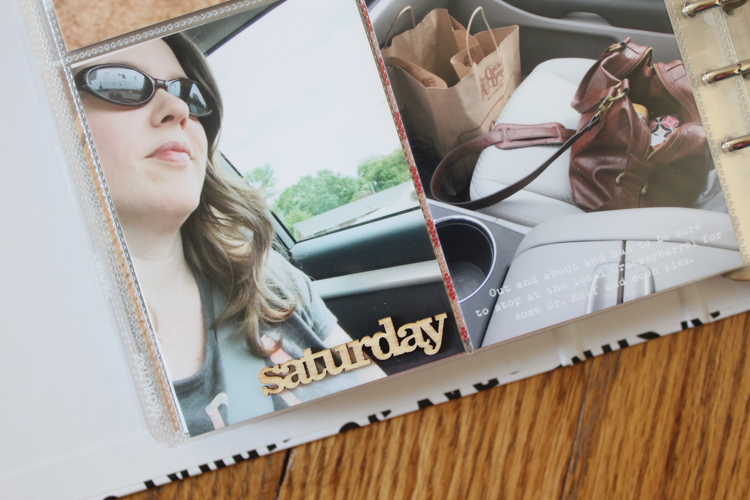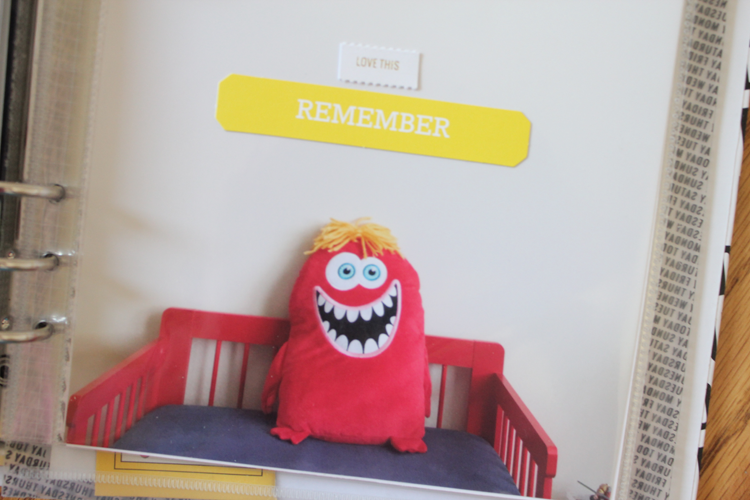 This is Wally. He's one of Jack's favorite stuffed guys. ;) So glad I gave him a 6×8 spot. :-D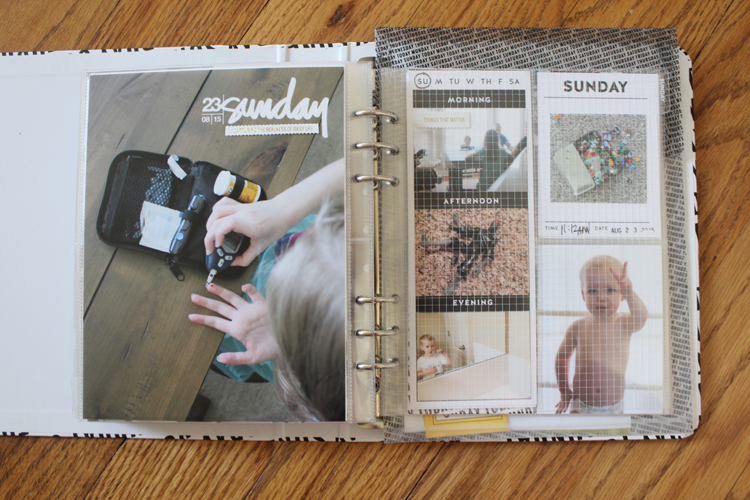 Love that I got this real life photo down in the book for this week. Sweet Caylin checks her blood sugar 5-10 times a day (depending on how the day goes and if she's dealing with any sickness) and so this is just one of those things to document that goes on. She's super brave. She's a Type 1 diabetic. Has been since age 5, in case you didn't know the story. Love, love, love her resilience and strength. Our kids teach us so much, don't they?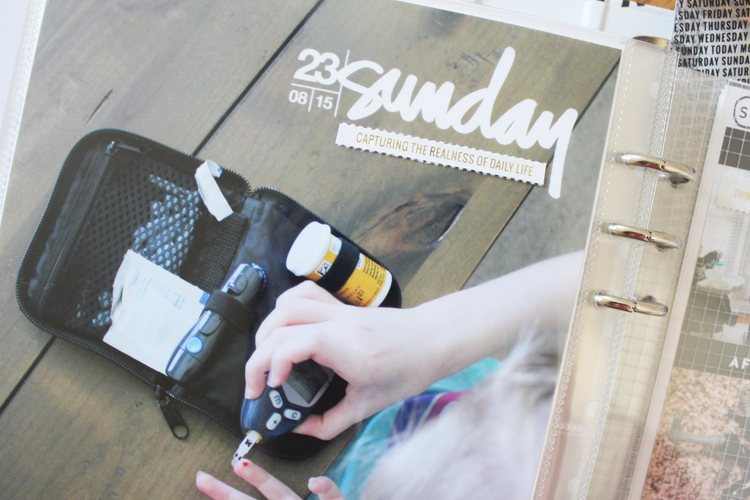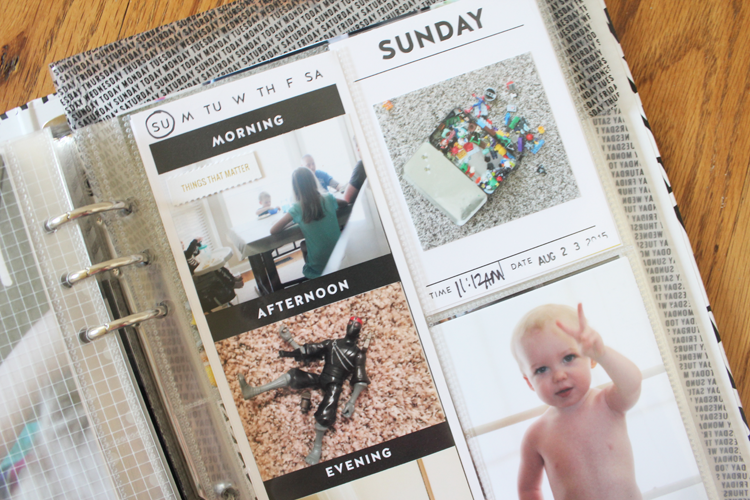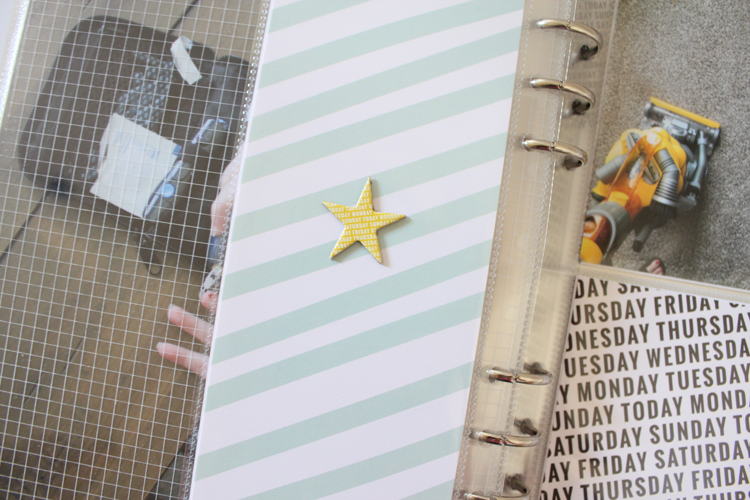 Just added a simple chipboard star on this patterned paper to give it a little pop. Love the yellow and the blue together.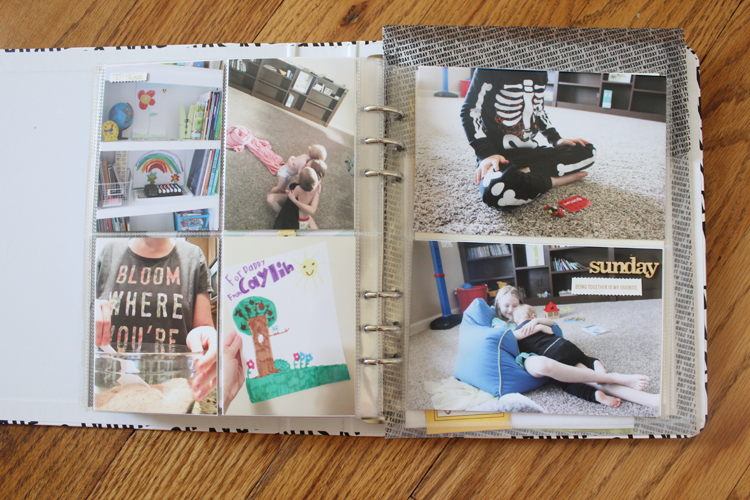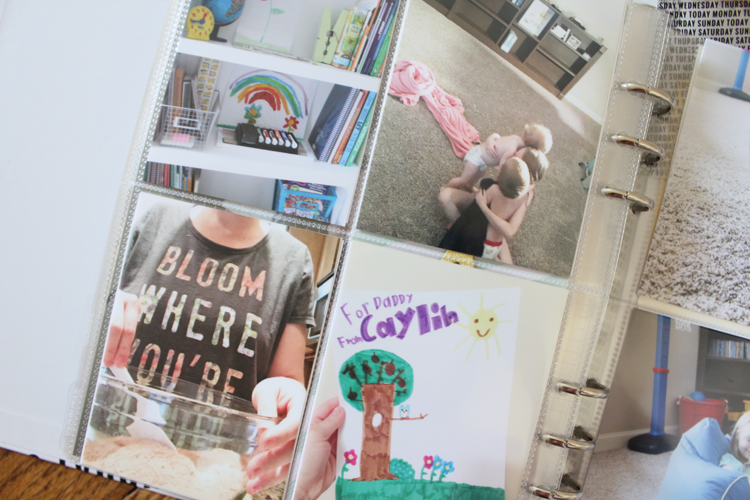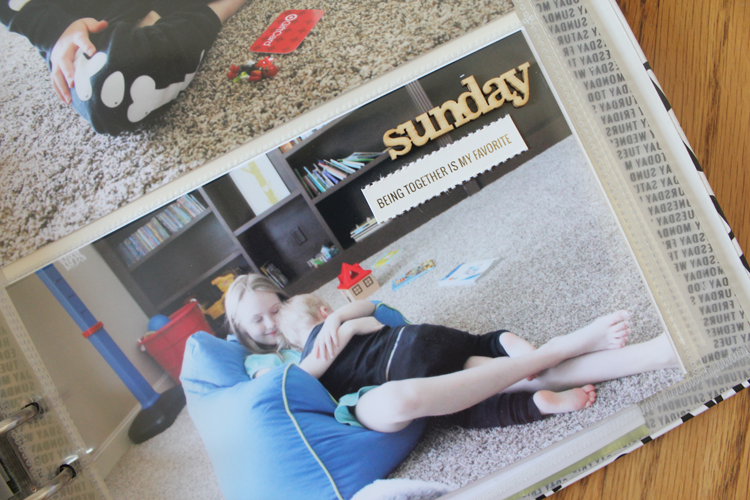 This photo makes me smile. BIG. :)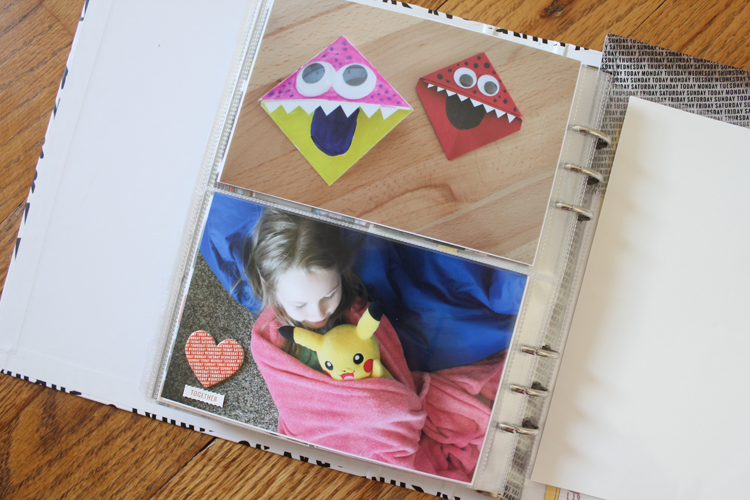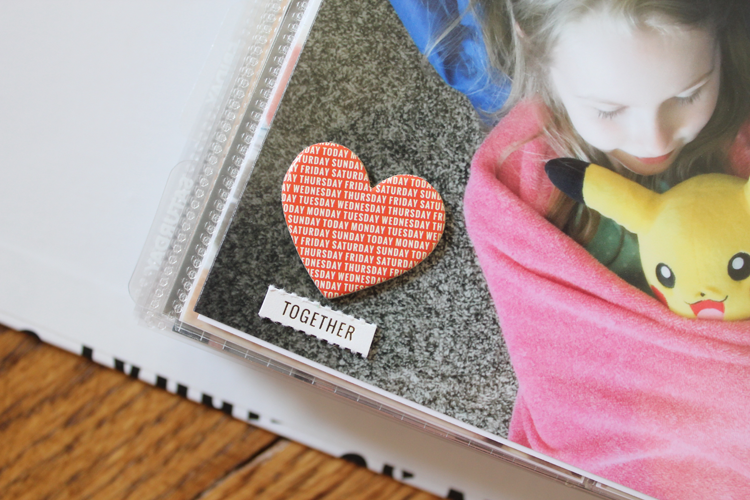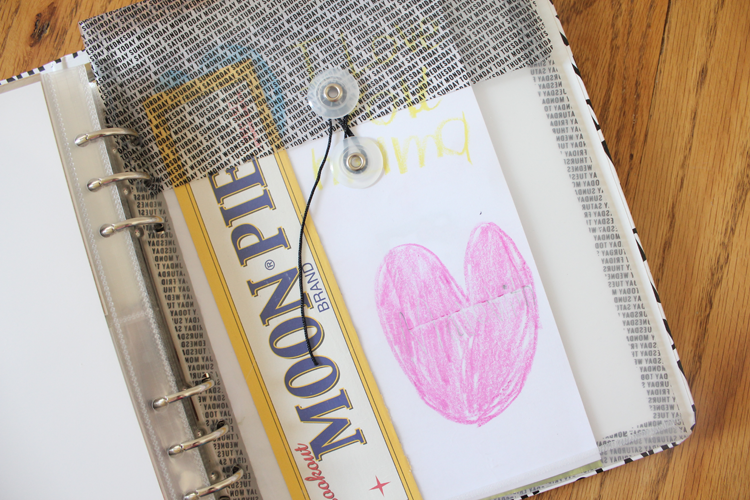 I used the plastic pouch that the kit came in to hold just some miscellaneous items from the week (a drawing my daughter made, some receipts and this bit of packaging from the moon pie box because we love them and this week we ate them a lot, LOL). I just punched holes in the plastic pouch and added it to the binder. Easy cheesy. I totally did NOT come up with this idea. I think Ali, might have mentioned it or someone else did and I love the idea!
Well there you go! That's my completed WITL album for 2015! I am SO going to do this again this year. I had so much fun, learned a lot and I really feel like I was super intentional and documented some things that I might have otherwise documented and that feels good. If you have any questions about anything you've seen, let me know! Happy to answer them!
Have a great rest of your Friday and a great weekend ahead, friends!!