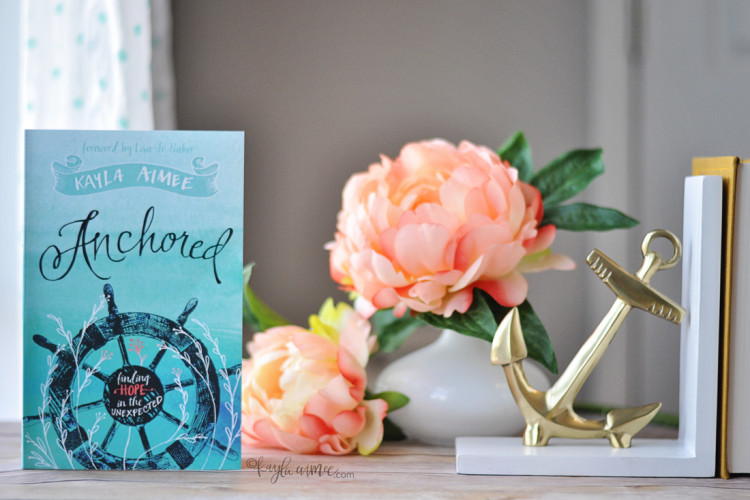 My sweet and talented (and hilarious friend, I might add), Kayla Aimee's first ever book was just released last week and I am beyond happy for her. Her book is entitled, "Anchored: Finding Hope in the Unexpected" and it's pages are filled with a combination of moving, beautiful, raw, heartbreaking and hopeful moments as she recounts when her daughter, Scarlette, was born a micro-preemie at just 25 weeks gestation. The story is full of vulnerable and moving moments and I love how although there are lots of painful parts in this book that you will also find strength, faith and lots of laughing in between wiping away your tears.
This book is powerful and beautifully written. I felt so many different emotions as I read the book. It really resonated with me to my core.
As some of you may know, we had a couple of scares with our son, Luke. When I was about 12 weeks pregnant, I had some unexpected bleeding and was rushed to the emergency room. I was so scared that I was having a miscarriage and honestly, everyone that I encountered at the ER in those very early morning hours, I could tell, thought I was having one, too. I think they were actually surprised that after all of the tests and the ultrasound that things checked out OK and sweet baby Luke was safe inside of me. To this day I'm not sure what that was about, but I can remember sitting in a wheelchair in the hallway of the hospital in a dingy hospital gown and shaking. I was awaiting my ultrasound and was so worried about the kind of look I'd see on the ultrasound technician's face. When the ultrasound was being performed, all I could do was look at her face. She was stoic and didn't really show much emotion (which I'm guessing they are trained to do), but I couldn't help but ask her if all looked OK. I think she should sense my nervousness and sweetly said, "It's all ok, hun." I left the ER that morning so thankful, but yet reminded how life can change in an instant.
The second scary thing that happened with Luke's pregnancy happened when I was giving birth to him. You can read his entire birth story HERE, but just to recap a bit – the labor and delivery was going fine, I was 10cm and pushing and all was well, but yet again – in an instant I was going from about to push my baby boy out, to having an emergency c-section in a matter of minutes and not knowing if my son was going to live or die. I will never forget the nurses that prayed with me or the older gentleman who was doing anesthesia that comforted me when I felt like I couldn't breathe and had to vomit. Those moments of not knowing if my son was alive or dead once he was removed from my body were heart wrenching. I was reminded of a lot of the emotions that I felt then as I read through Kayla Aimee's book. Was it difficult for me to read at times? Yes, but it was also comforting. The beauty is that in those difficult things there is that spark of hope that still shines through.
I love that Kayla Aimee shared her and Scarlette's story to remind us all of the hope that can be found in even the scariest, darkest moments in life.
I know it's going to touch a lot of people's lives as it touched mine.
It's definitely a must-read book, so if you haven't gotten your copy yet you can order it HERE. It would make a beautiful gift for your local NICU or even a friend. It's actually on sale right now on Amazon for just a bit over $8. :)
Kayla Aimee is sweetly letting me give away an autographed copy of her book to one of my readers, along with this beautiful Gracelaced print.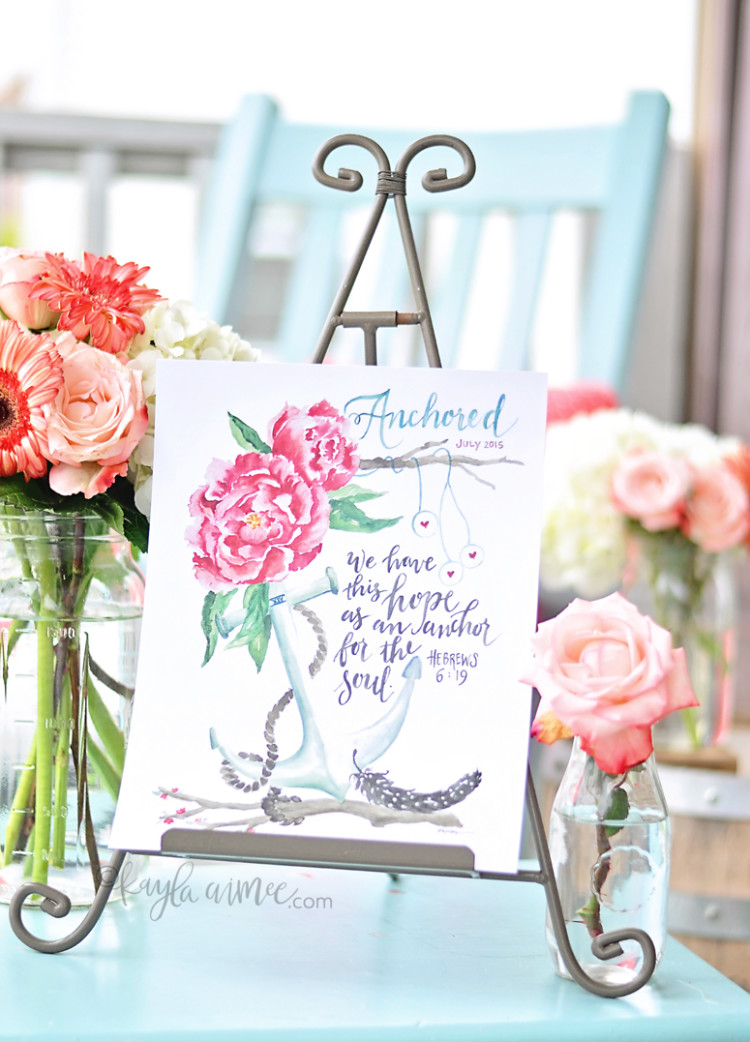 To enter, all you have to do is leave me a comment below telling me a favorite book that you've read recently.
Be sure to also check out Kayla Aimee's blog, Kayla Aimee Writes. You'll be glad you did.
Have a blessed day, friends!
This contest is open to residents of the United States, ages 18 and up. Please limit one entry per household. Contest ends at 11:59pm CST on July 10th and a winner will be randomly selected from eligible entries received. Winner will have 48 hours to respond to winning notification via email before an alternate winner is selected. One Happy Mama is not responsible for prize fulfillment.