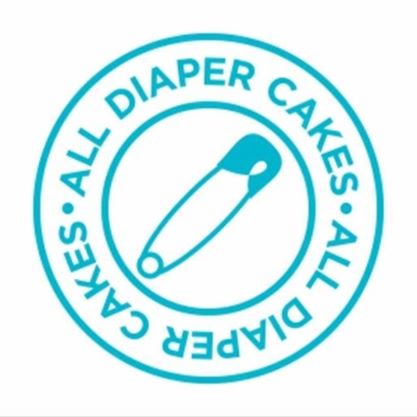 My sisters and I recently put a baby shower on for our sister and I knew that I wanted to get her one of those super adorable diaper cakes that I've seen here and there. My best friend used to make some really cute mini cupcakes and such with baby items, but since she was no longer doing that, she recommended All Diaper Cakes to me and so I contacted Laura there and was happy to see her return my email so quickly. She was happy to send me a diaper cake for my sister's baby shower and to review.
My sister loves foxes and so we knew we wanted to incorporate them here and there in her shower, so when I saw Laura's super cute fox diaper cake – I knew that was the one.
Laura gave me a couple of options for the fox fabric on the cake and I just love the way that it turned out!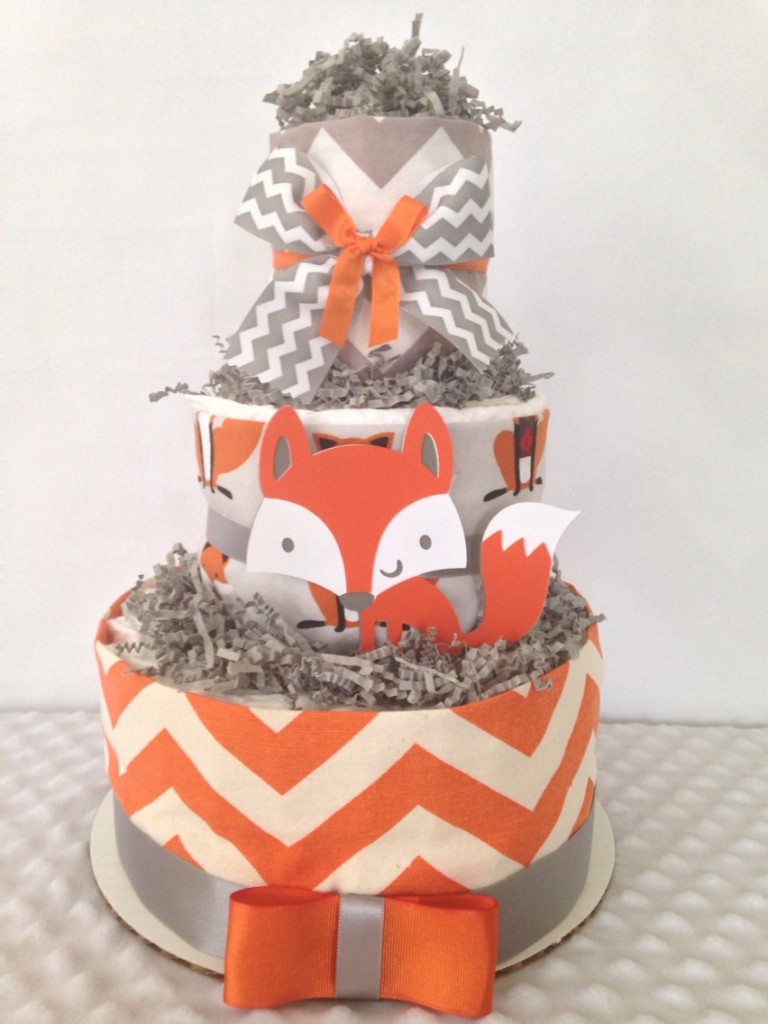 Isn't it SO cute? I just loved the orange with the grey and the quality of it all (from the fabric down to the ribbon) was great!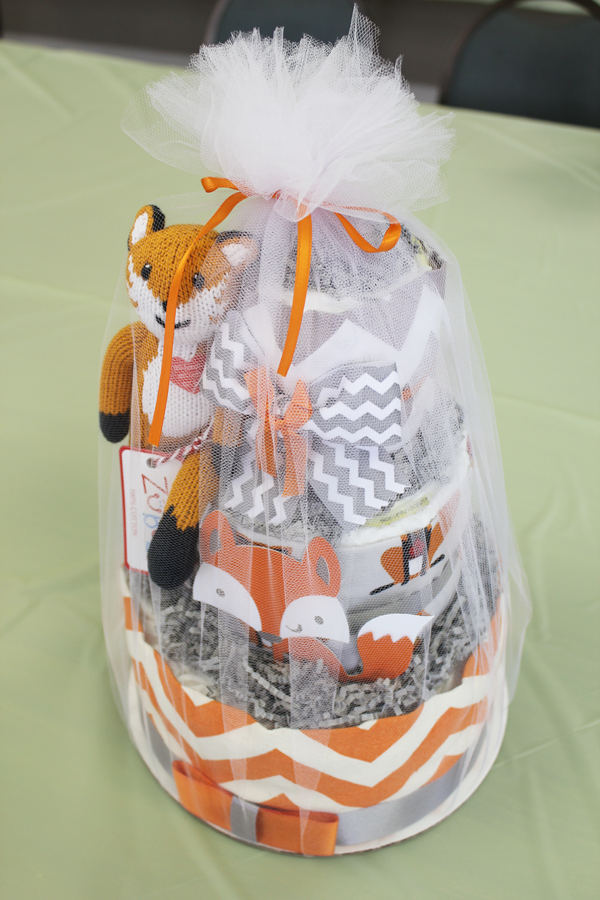 It was wrapped beautifully with tulle and packaged perfectly in shipment. I was super impressed with how protected and nicely it was wrapped! I always worry how stores pack items when they ship them, but you don't have to worry about that when All Diaper Cakes ship you something – it was perfect and it shipped fast!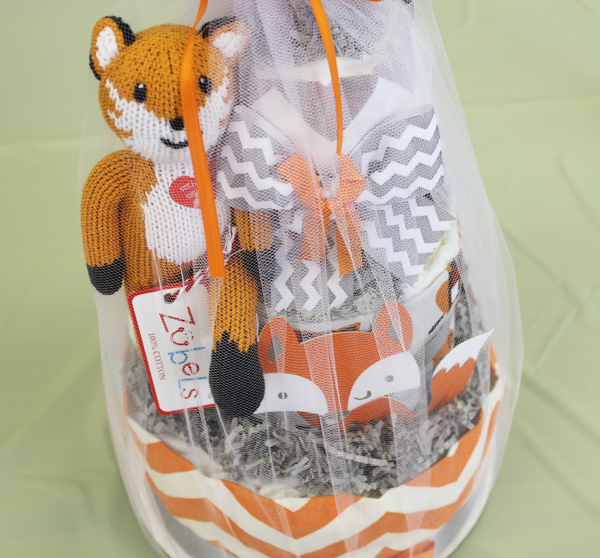 I also love the sweet fox rattle that came with the cake. Just the perfect touch if you ask me.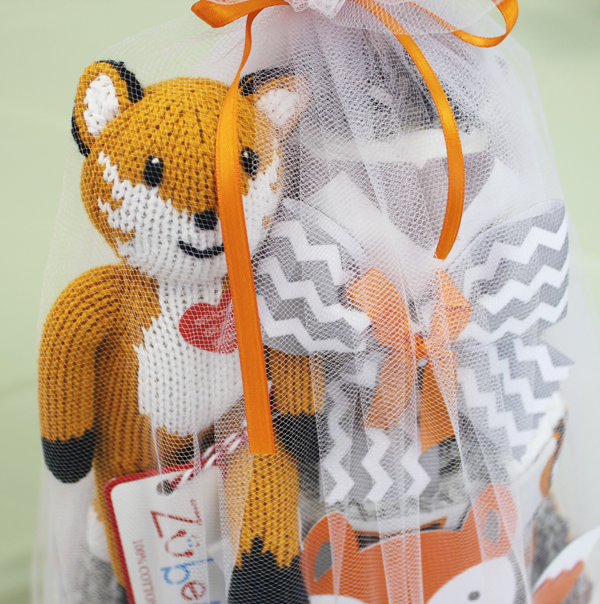 You can find All Diaper Cakes' website HERE or on Etsy HERE. They also have a Facebook page HERE. Check them out if you are needing a super cute baby shower gift. They have TONS to choose from! Thank you Laura at All Diaper Cakes for the perfect addition to the baby shower decor for my sister's shower! She LOVED the cake and everyone there thought it was so cute!