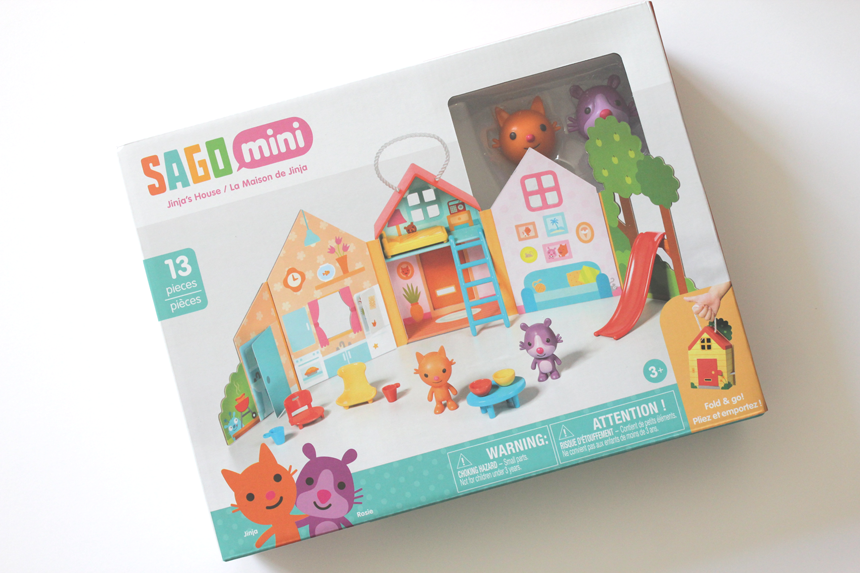 Hi friends! Luke was SUPER excited to get the new Sago Mini playset, Jinja's House Playset, last week. If I'm being honest, I was super giddy, too. I'm a big fan of Sago Mini just like my kids are and so when it showed up, I don't know who busted into it faster – me or Luke! Ha!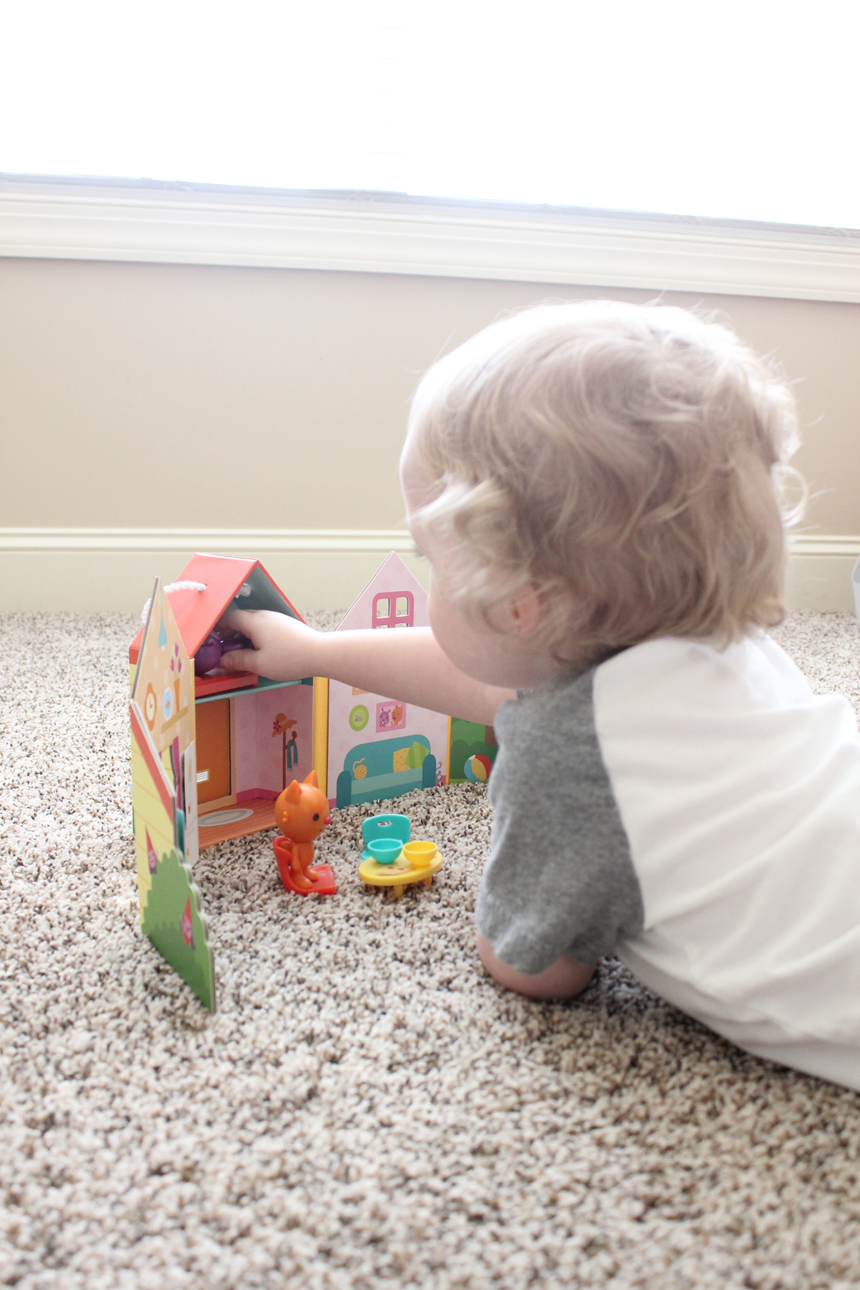 Luke wasted no time taking the playset to his room and setting it all up. He started to play with it right away.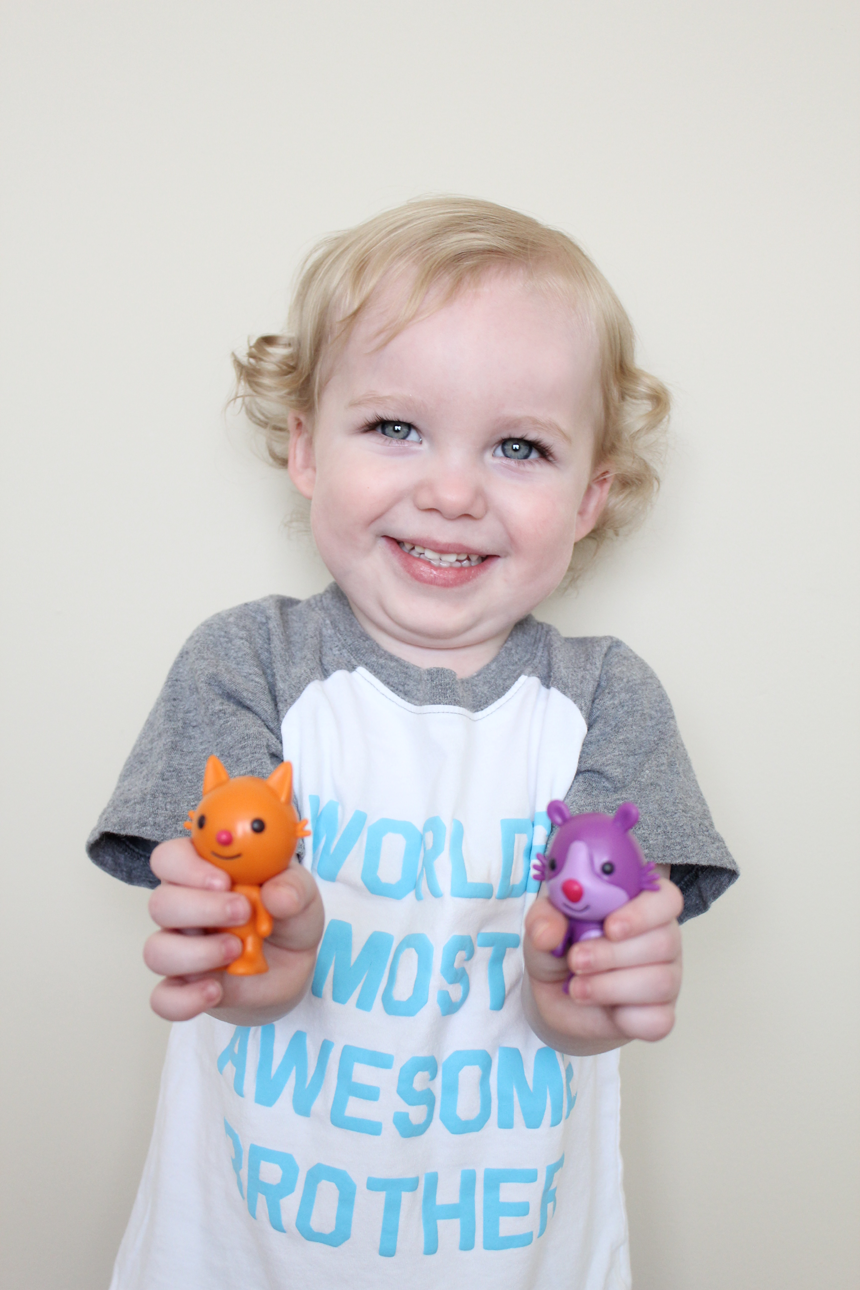 He loved being able to hold little action figures of some of his favorite characters. I loved the size and quality of the figures. They're a good size and fit perfectly in a toddlers hand and well, they are super adorable just like I thought they would be. I really hope they make more playsets with the other characters, too! I purchased all of the stuffed animal ones for the kids and they have become some of their most favorite stuffed animals, and trust me, we have A LOT.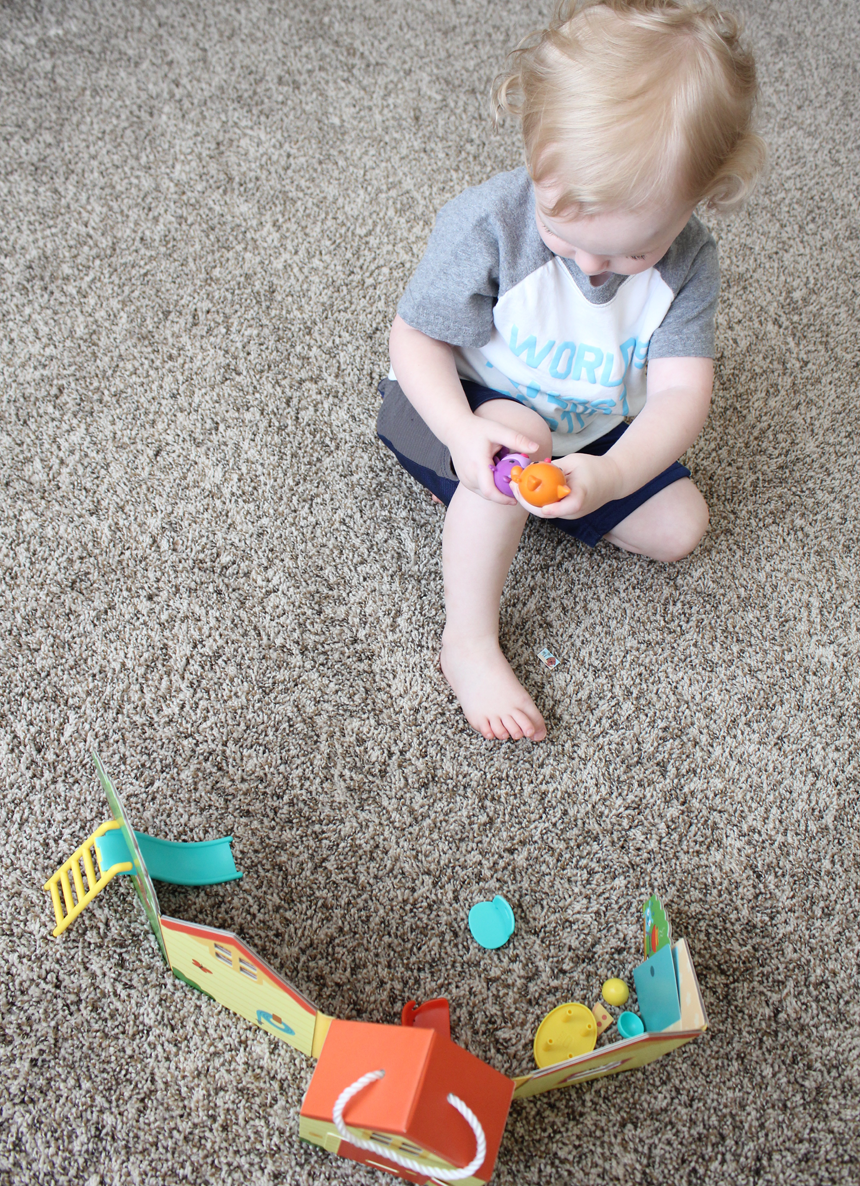 His favorite is definitely Jinja (Rosie is the purple hamster pal of Jinja's). His favorite thing to do with the playset is set it all up and then have Jinja go down the slide about a millon times and then he puts him to bed. Ha! He also loves to have me be Rosie and for me to knock on the front door and then he'll open is and say, "Welcome to my house!!" It's the cutest thing!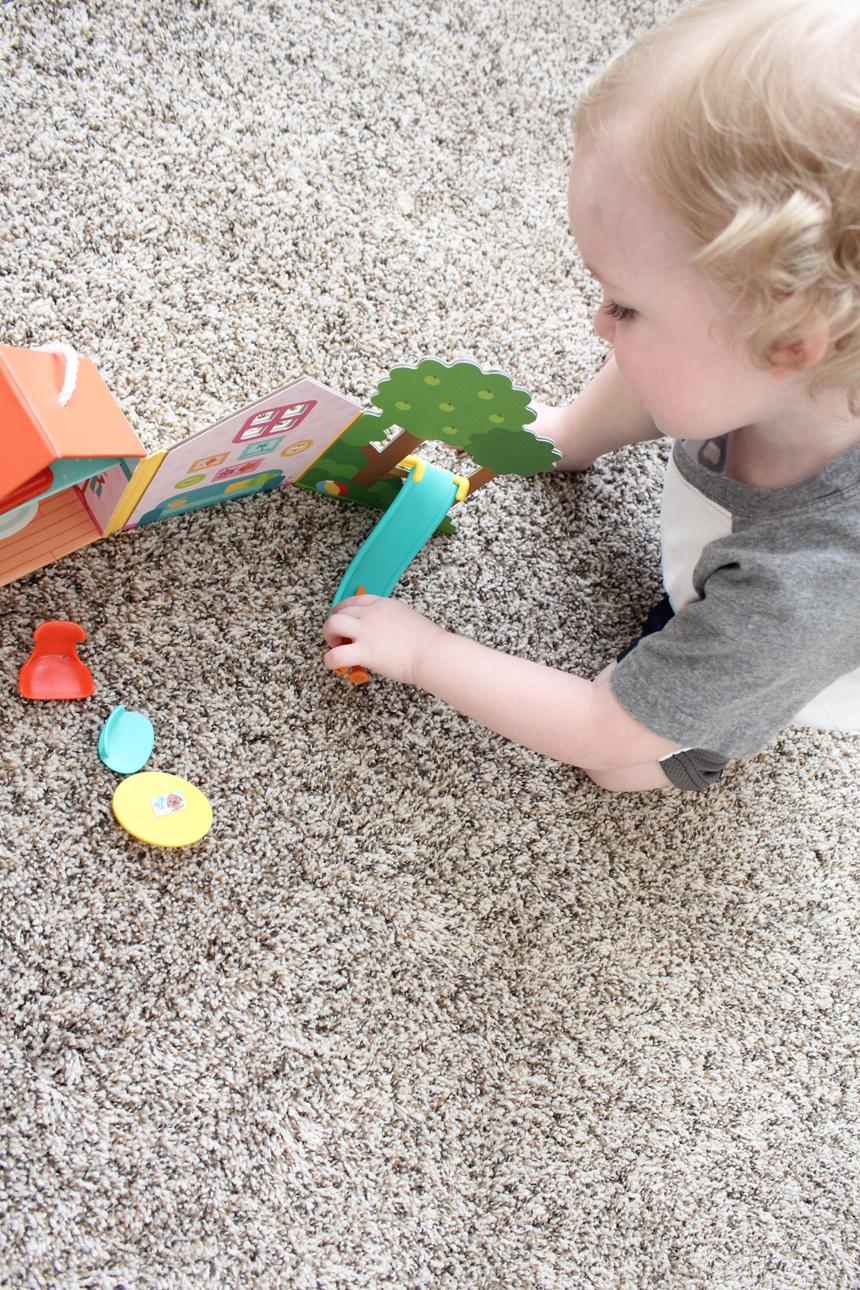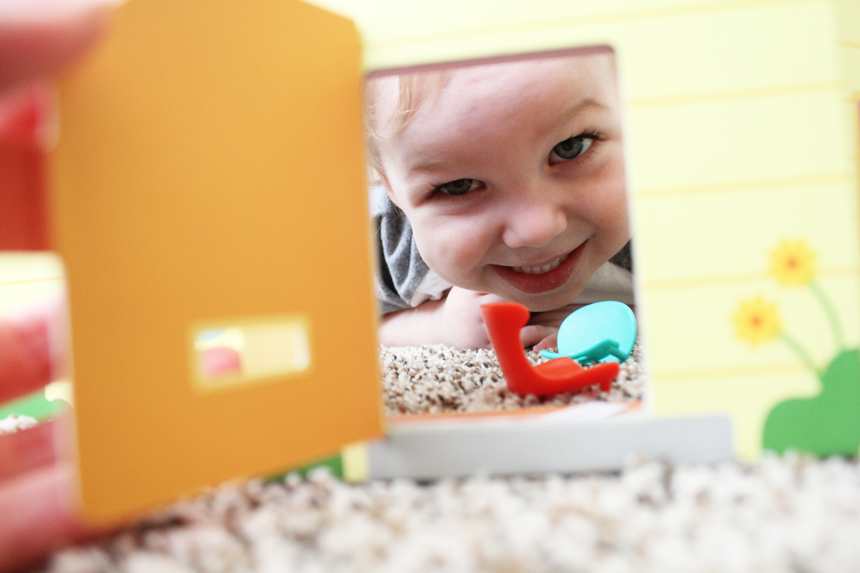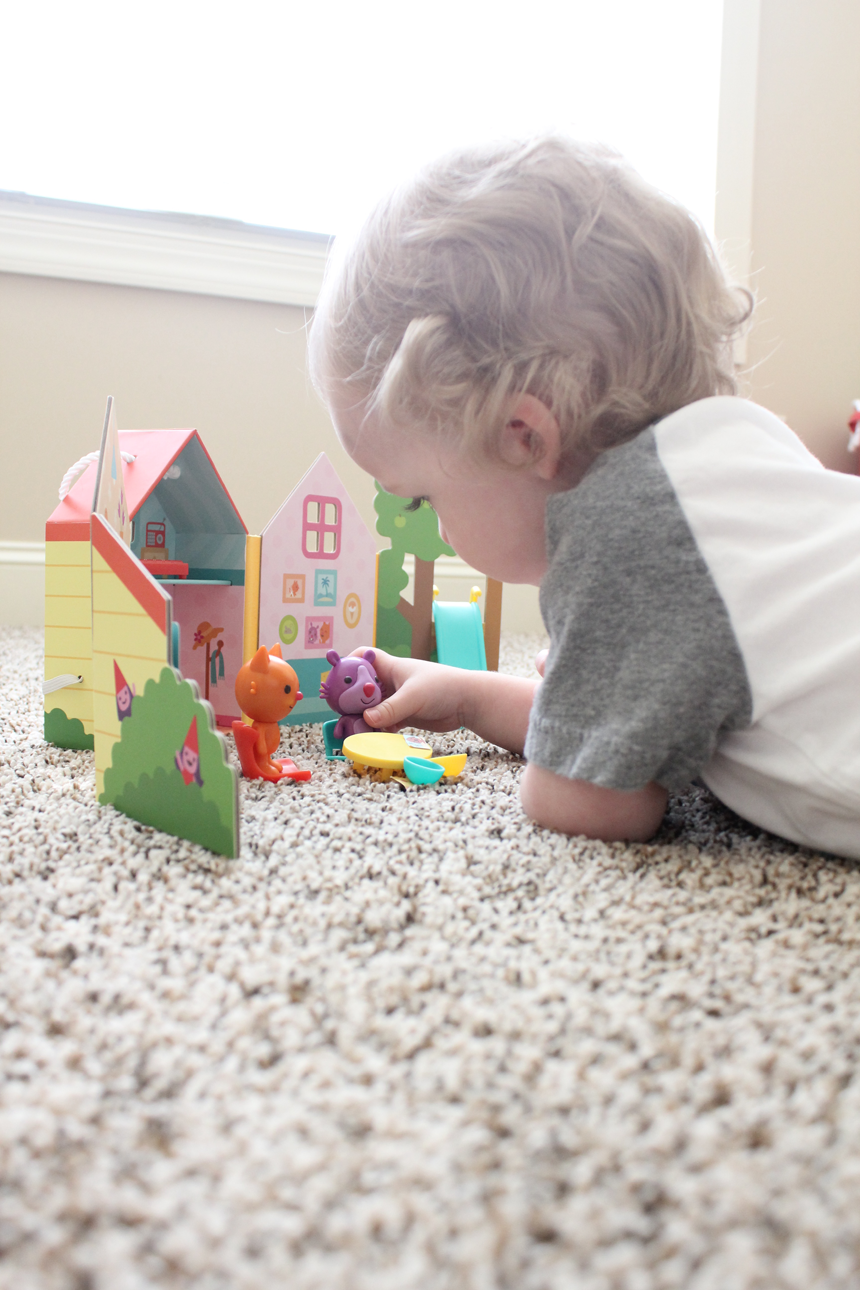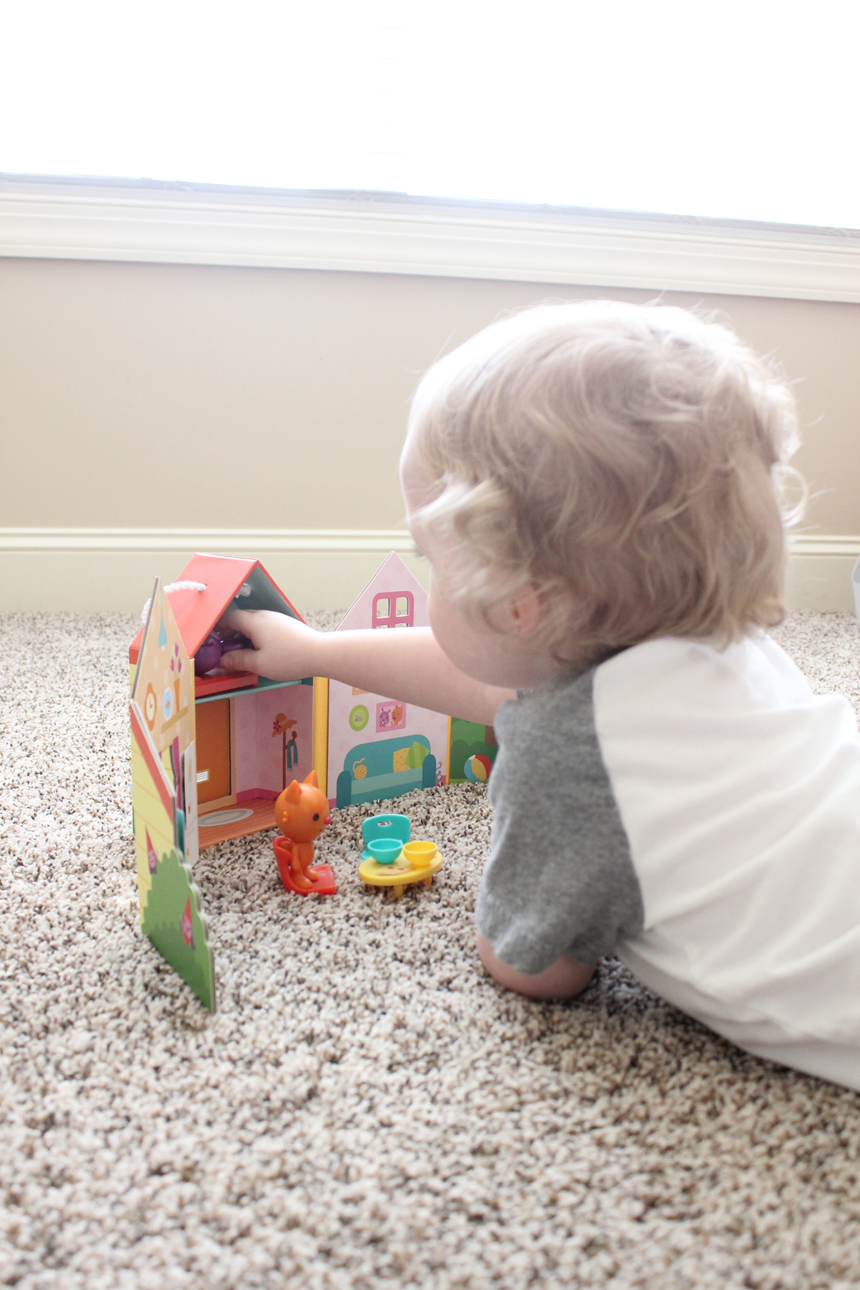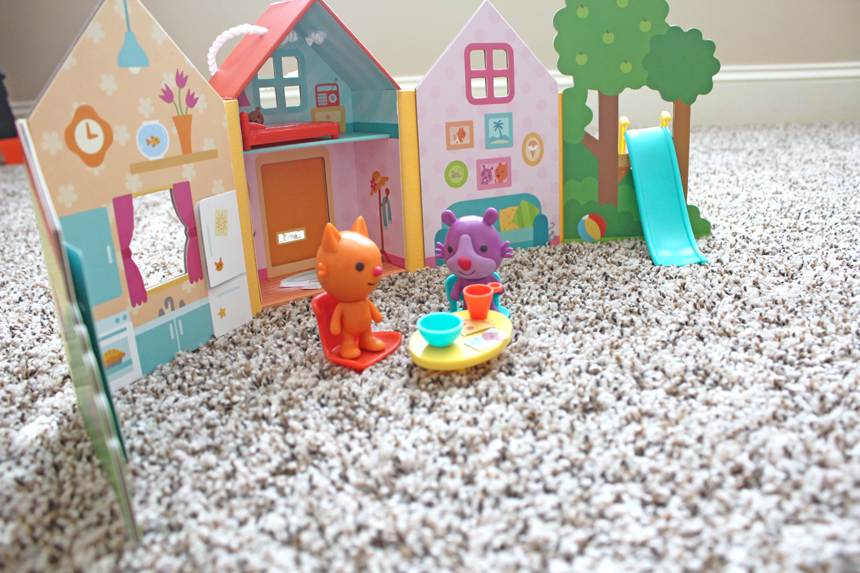 I love how you can pack it all up in a matter of seconds and easily take it with you. Being a Mama – it's super important for toys to be not only durable, but portable and this playset is both. I'm so happy that the folks at Sago Mini have ventured into toys like this now. It makes me excited that they could possibly have more coming out for us to get, but a bit sad because my kids are growing up so quickly! No one will judge me if I keep these toys in my studio, will they? ;)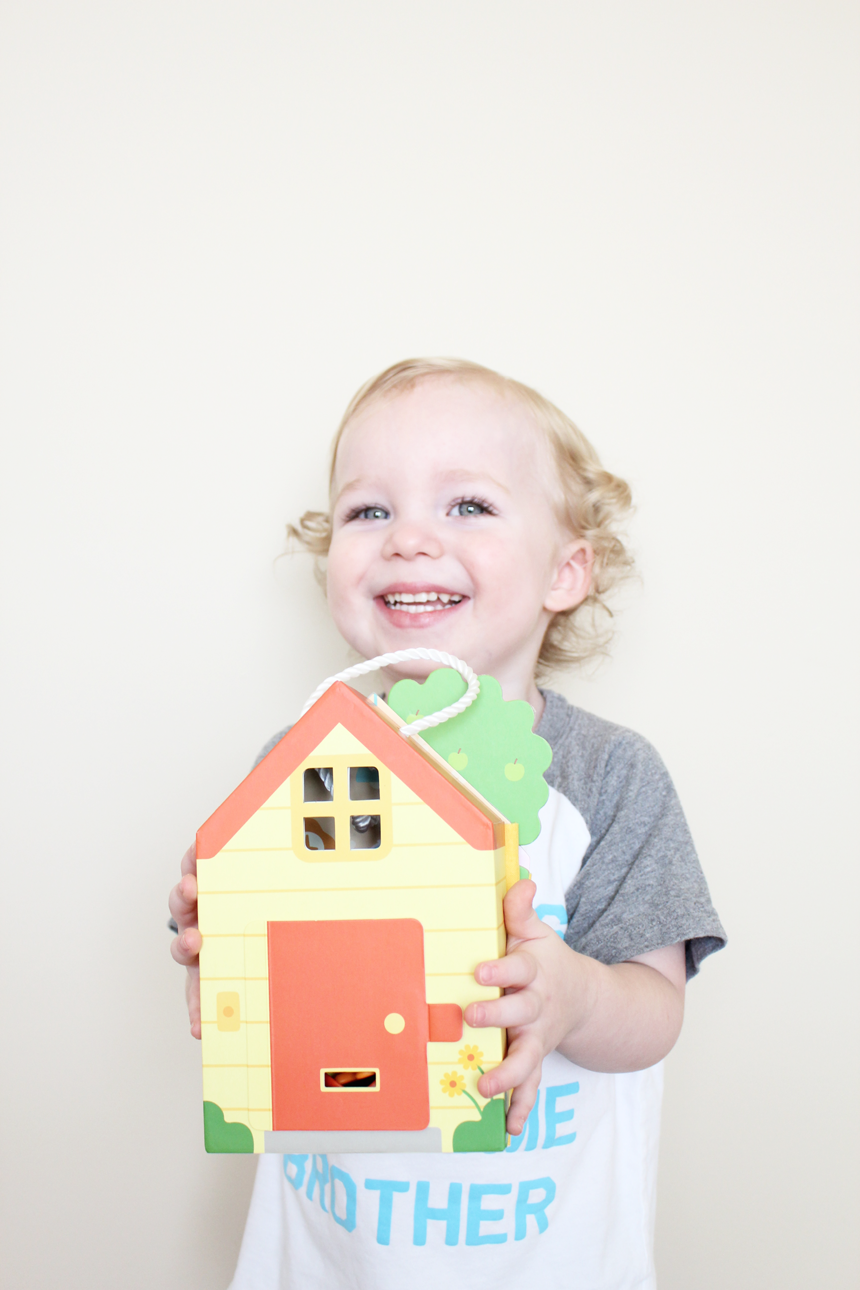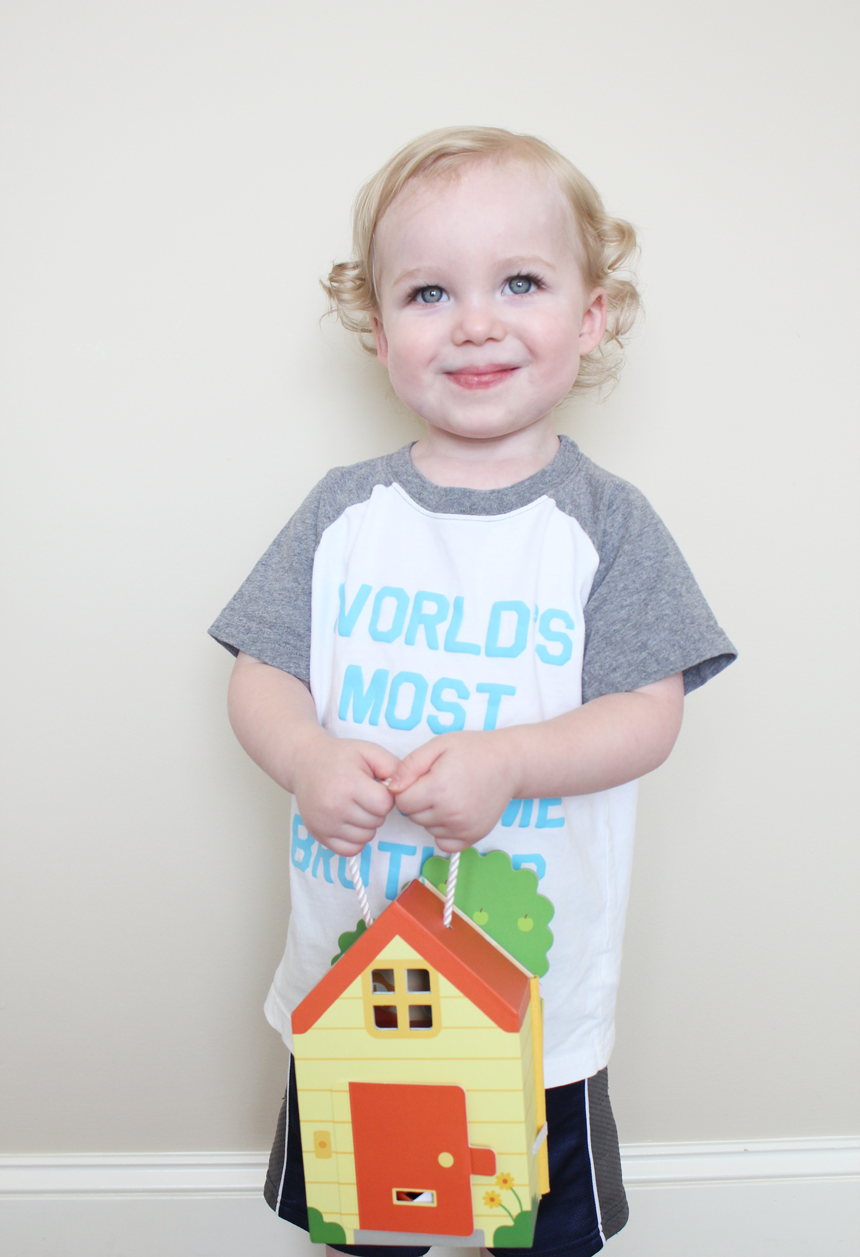 The Proffitt's give the new Jinja Playset a BIG thumbs up, friends! Super cute! If your kids love the Sago Mini apps they are going to LOVE to see their favorites come to life and be able to hold them in their hands and play with them! I seriously think Harvey (the dog), Jack (the rabbit) and Robin (the bird) need their own playsets, too. Hint, hint Sago Mini! ;)
Be sure to check out Sago Mini's awesome kid apps and you can get your very own Jinja Playset on Amazon HERE!
Disclosure: The sweet folks at Sago Mini sent Luke this playset for us to review. All thoughts and opinions of the playset are mine and Luke's. We both think it rocks! Affiliate links used.
Save
Save
Save