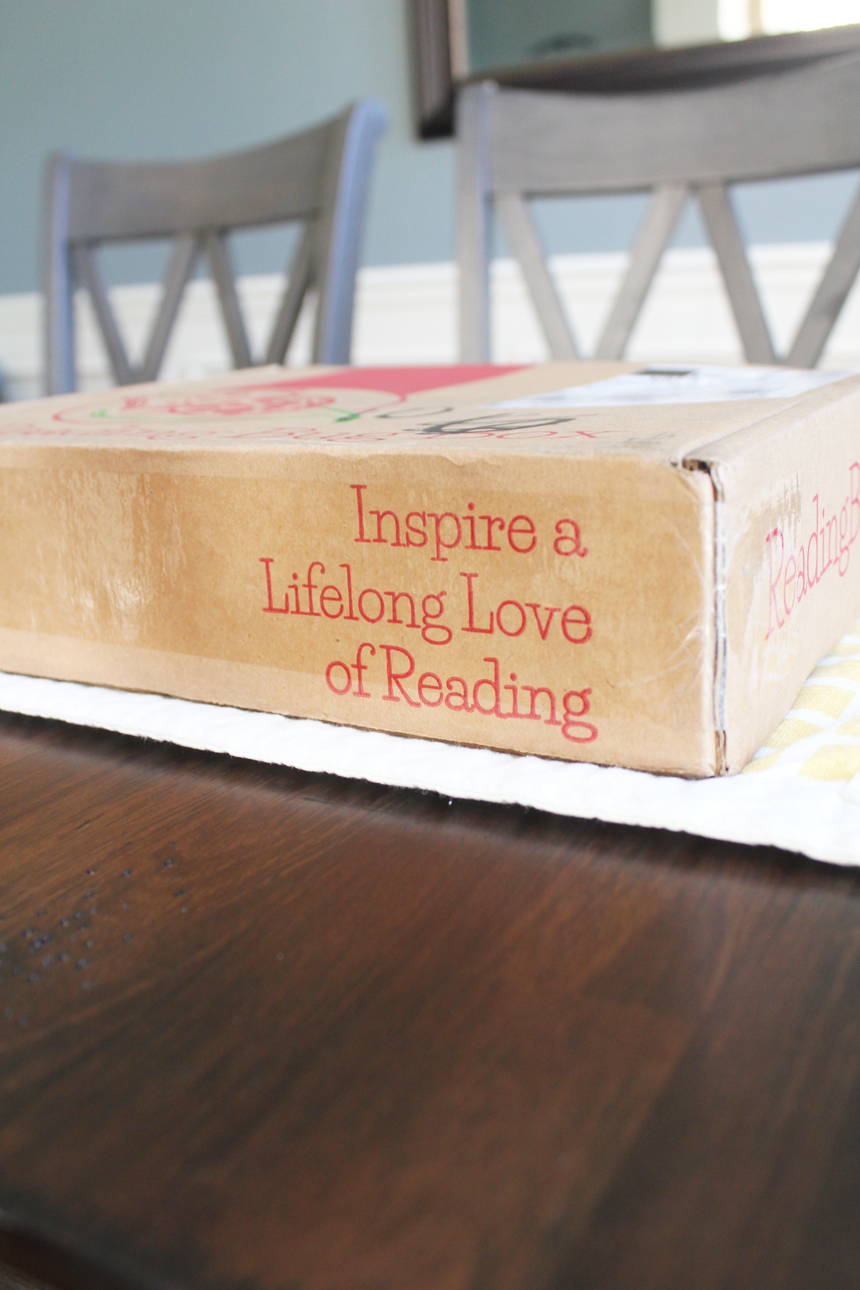 Happy Friday, friends!
My kids and I had the pleasure of trying out a Reading Bug Box subscription last month and so I thought I'd share our thoughts about it here on the blog today! We have tried other kid book subscriptions in the past and really enjoyed them, so we were excited to give this one a shot as well. Anytime we can grow our reading library, we're all for it and subscription boxes are a really great way to get some books that we might have otherwise purchased.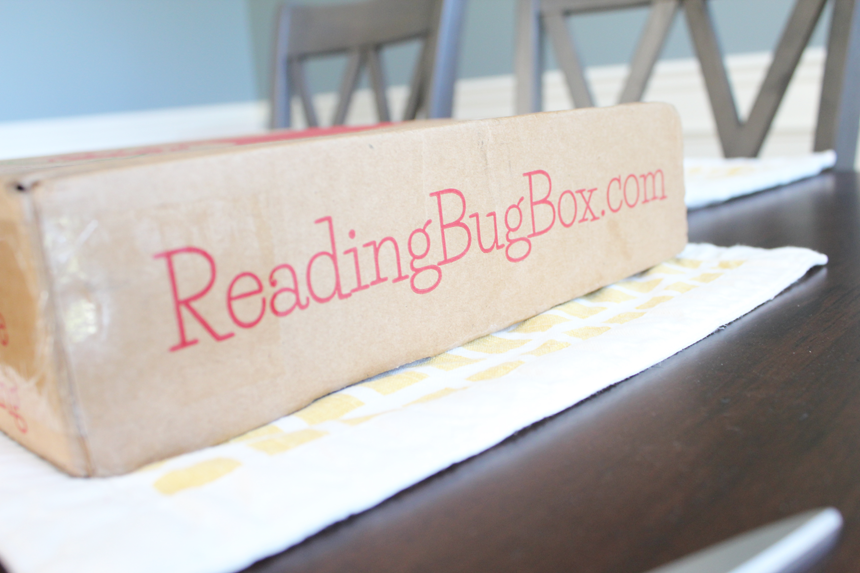 We weren't sure what to expect, but we were definitely pleasantly surprised when it showed up at our doorstep a couple of weeks ago. The Reading Bug is an actual children's bookstore in San Carlos, CA and so they are super experienced and knowledgeable when it comes to books! I love how they have taken their passion for books and found another way to get MORE books into the hands of kids with their subscription service. We got the Reading Bug Box for 2 so that Caylin and Jack could both try it out! They do have a Reading Bug Box for 1 that you can get or you can even shop for a single box or a single book, which I thought was really neat! I love all of the different options they offer!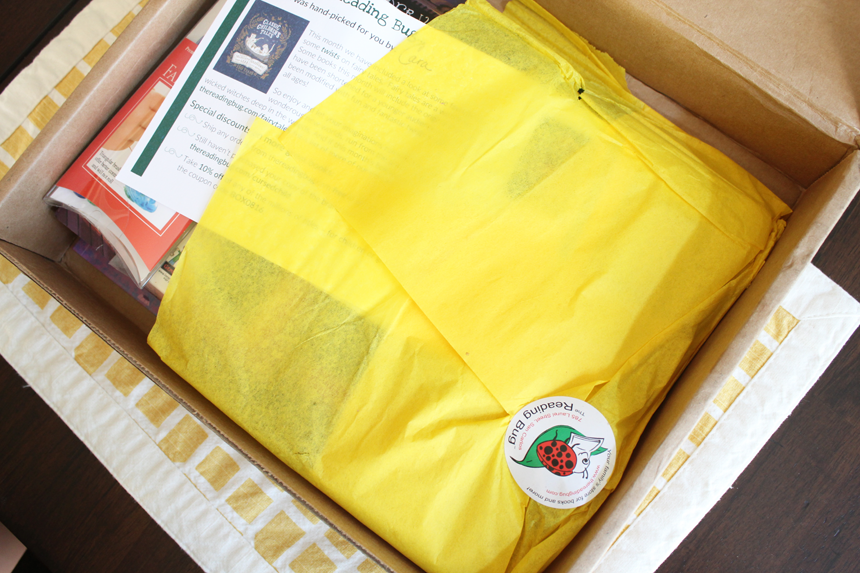 The box was packaged really nicely and I was honestly surprised at how full it was! Both Caylin and Jack were super excited to dig into it and we all loved what the box contained. One of the really neat things about the Reading Bug Box is that it not only comes with books, but with some other items that match the interests of your child or children. When subscribing to the Reading Bug Box, you're asked a few questions about your child (their age, their reading interests, etc) and you're even able to give a little more insight into your child, which I loved. The awesome folks at The Reading Bug then take that information and customize a box perfect for your child or children. Here is what was in our box: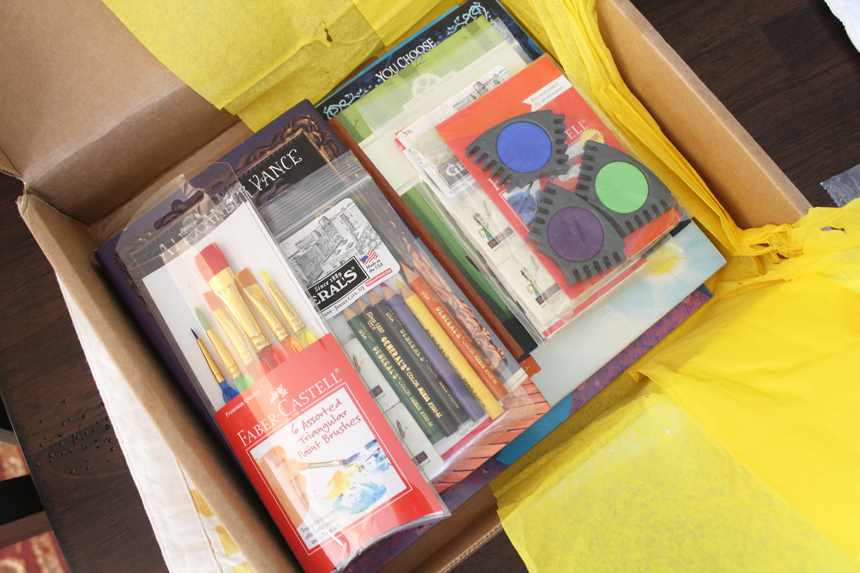 In the box we got a total of 5 books – Caylin got 2 and then Jack got 2 and there was another book in the box that I'll talk about below in a bit. Caylin got a really wonderful hardback book and another really great book that was paperback.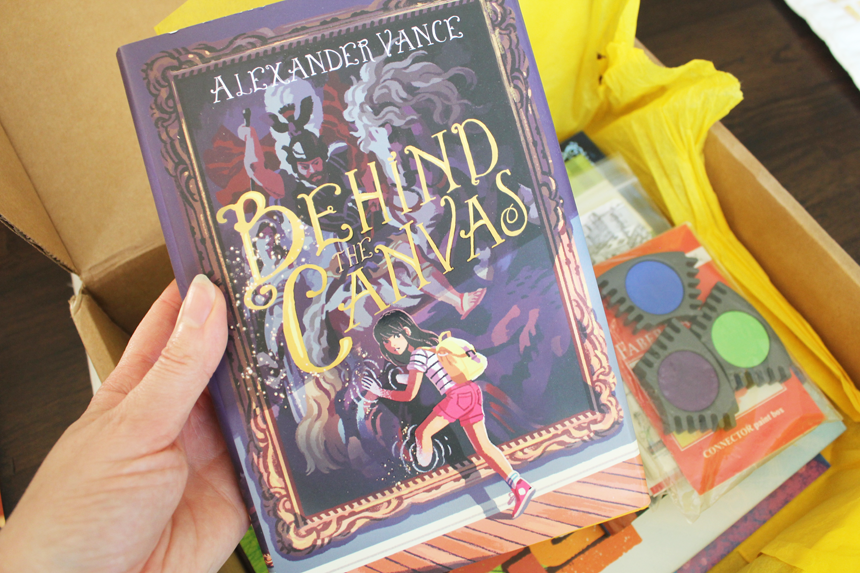 One of the interests that I said about Caylin was that she loved art and I love that one of the books they chose for her had that same sort of feel to it, plus you'll see that the box had some really great art supplies in it for both Caylin and Jack!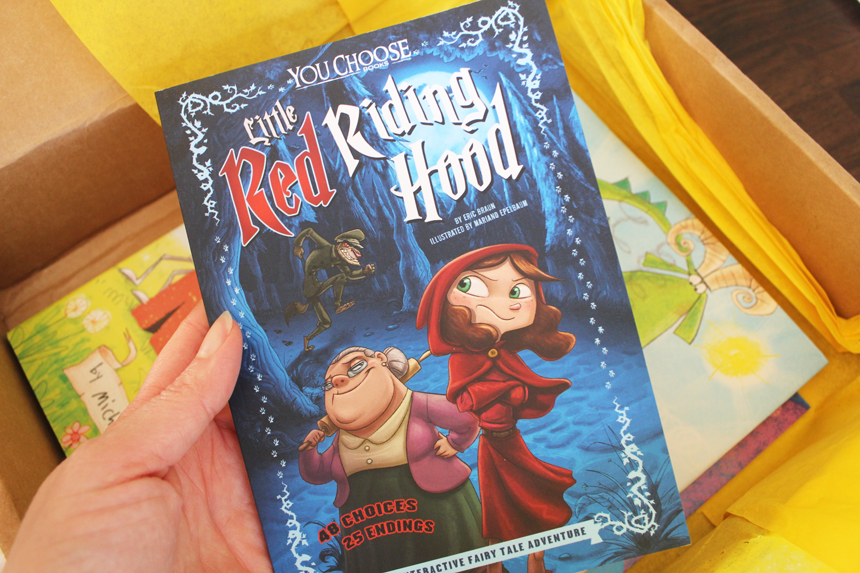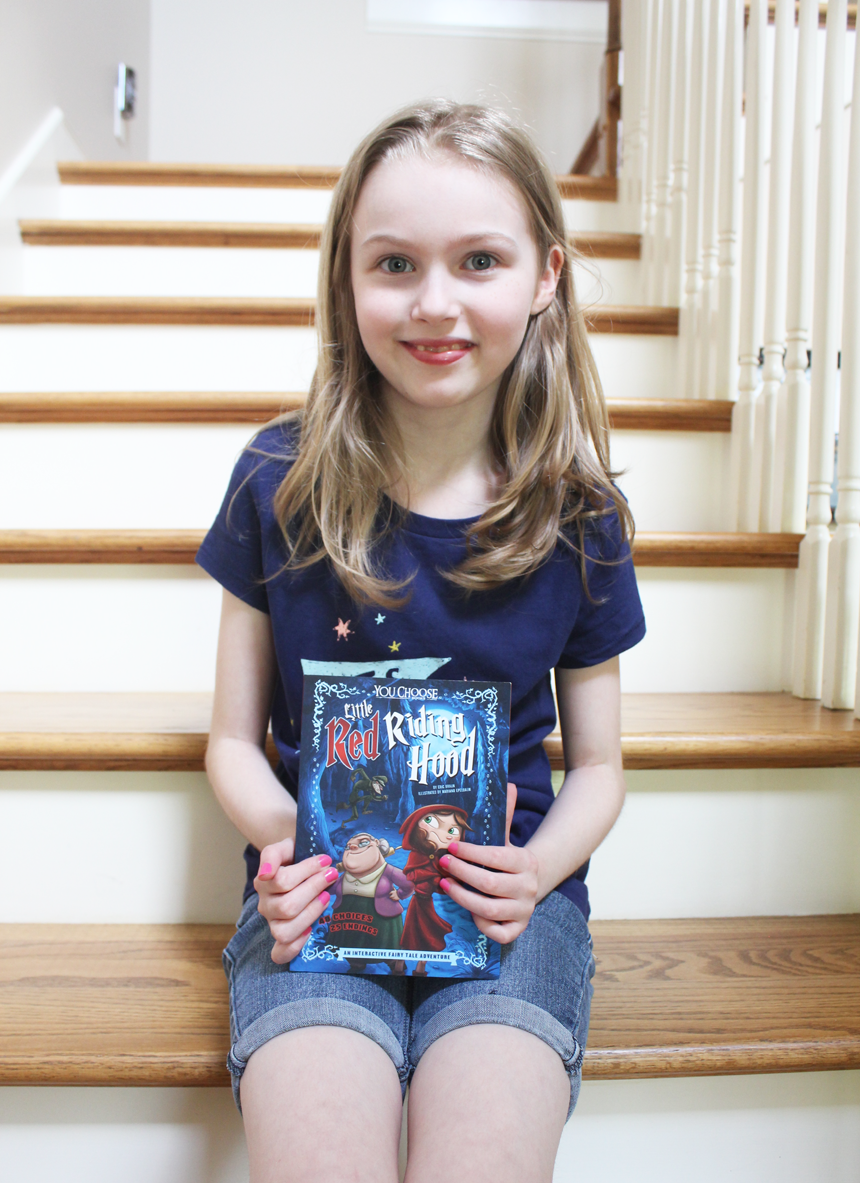 Caylin loved this "Little Red Riding Hood" book because it was one of those – choose your own ending books and she had never read one of them before! I honestly had totally forgotten about those and how I LOVED them when I was a kid, so it was neat to see her experience one of them. It's so neat to see your kids love to read and when they find a new series of books or experience reading in a new way, it just honestly makes you so giddy, ya know?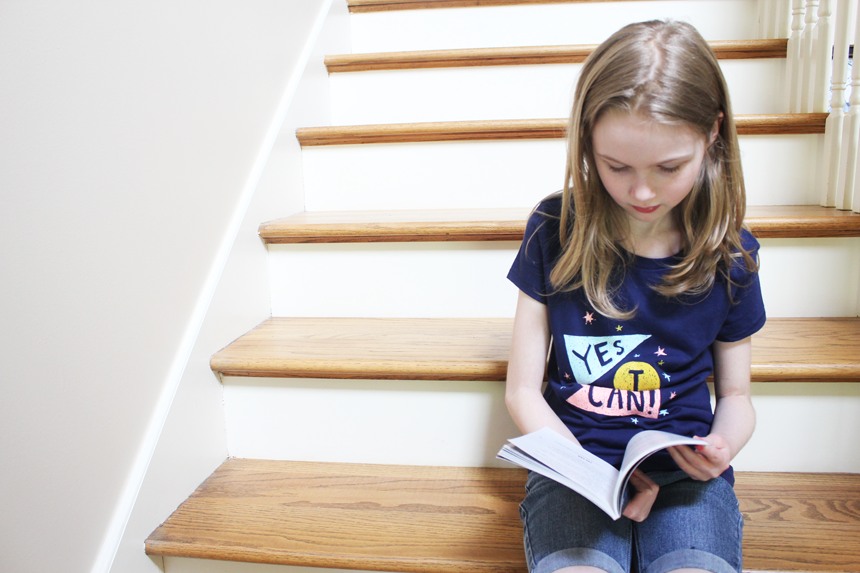 Like I was saying above, the box also came with some really neat art supplies for both Caylin and Jack. There were 2 packs of these really neat color pencils and erasers that the both got …
and they both also got these really neat paints that look like they're on little train tracks! Ha! They're neat because you can get more and they all connect together!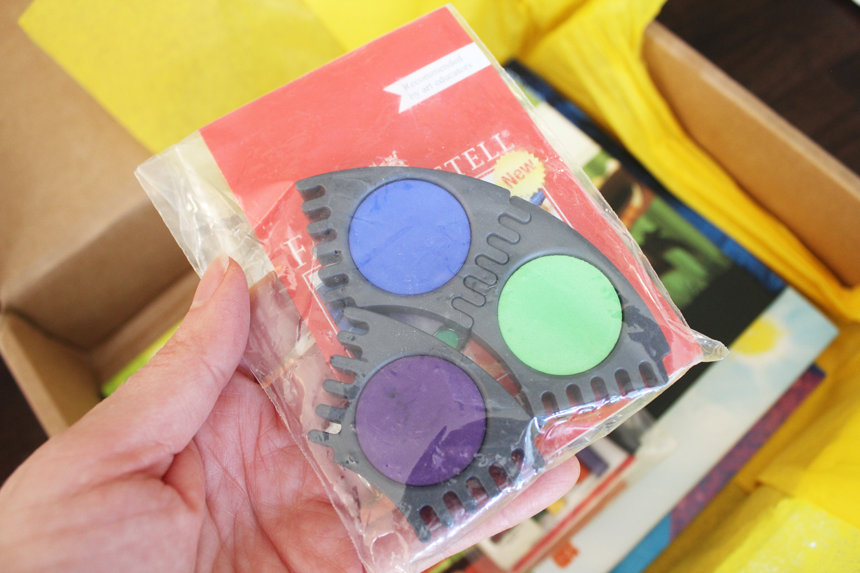 Along with those art items, Caylin got a set of really wonderful paint brushes which she was SO excited about! All of the art supplies were great quality and perfect for our box!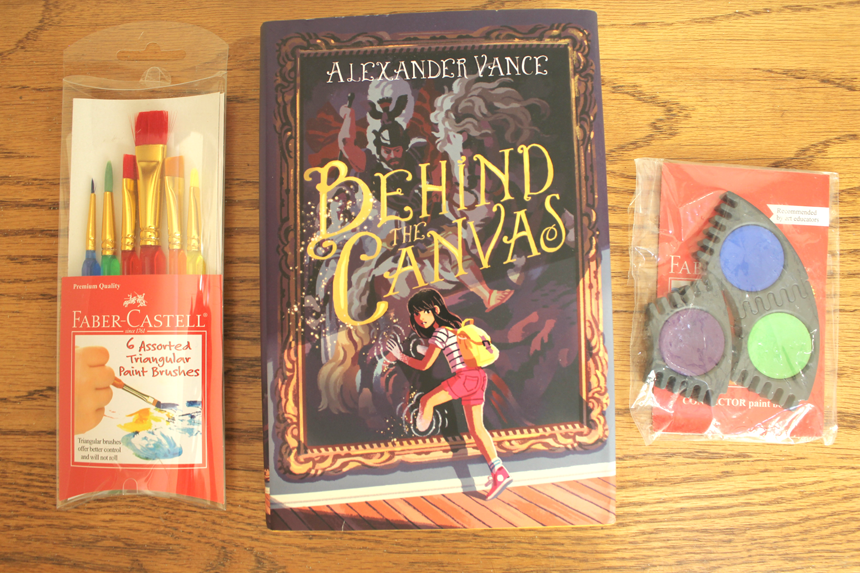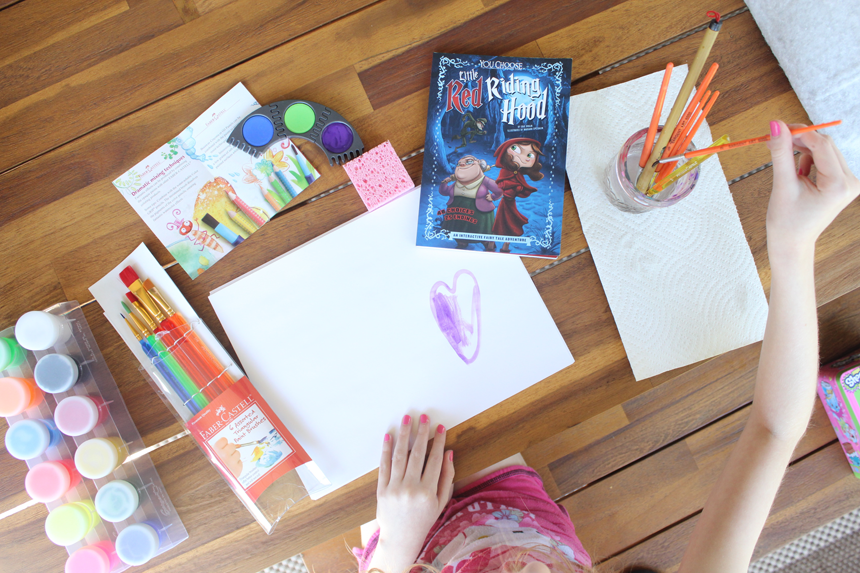 Caylin didn't waste anytime taking her new art supplies for a spin!
After she drew a page full of colorful hearts, she thought it would be cool to draw a picture from a scene in the new book she just read! LOVE that the art supplies helped facilitate that creativity! Just one more reason why I loved the combination of the books and the art supplies in this box. SO perfect for her!
For Jack's interest, I said that he enjoyed Dragons & Dinosaurs and that he enjoyed coloring, too. The first book that Jack got was this super cute book, "The Forgetful Knight." We all just LOVED it! The illustrations were so cute, it had a great message and yep, Jack loved the dragon in it!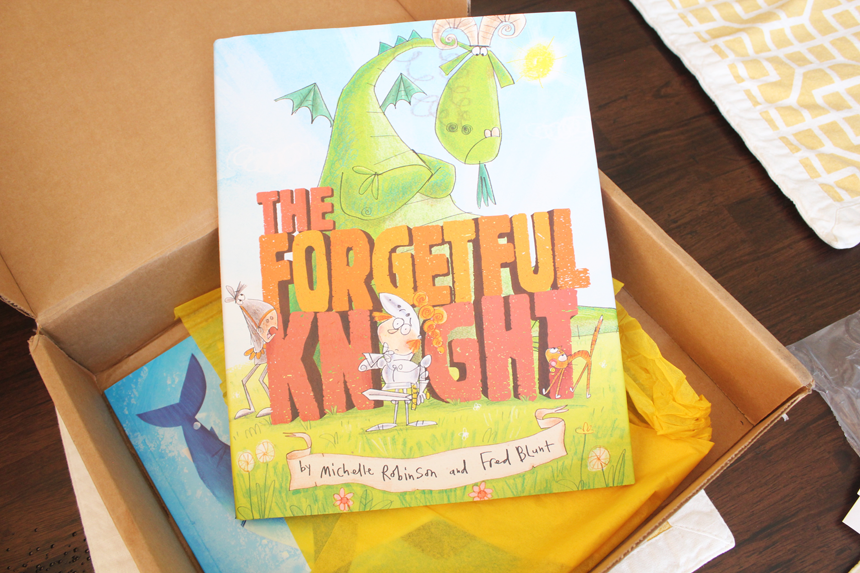 The second book Jack got was, "Nugget & Fang" and this was my favorite in the box. Ha! The story is adorable, even Luke, our 3-year-old, loved this book. The illustrations are so cute, the message is just the sweetest thing ever and I know that had it not been for this subscription, I probably would have never seen or gotten this book and so I'm super thankful this was in the box!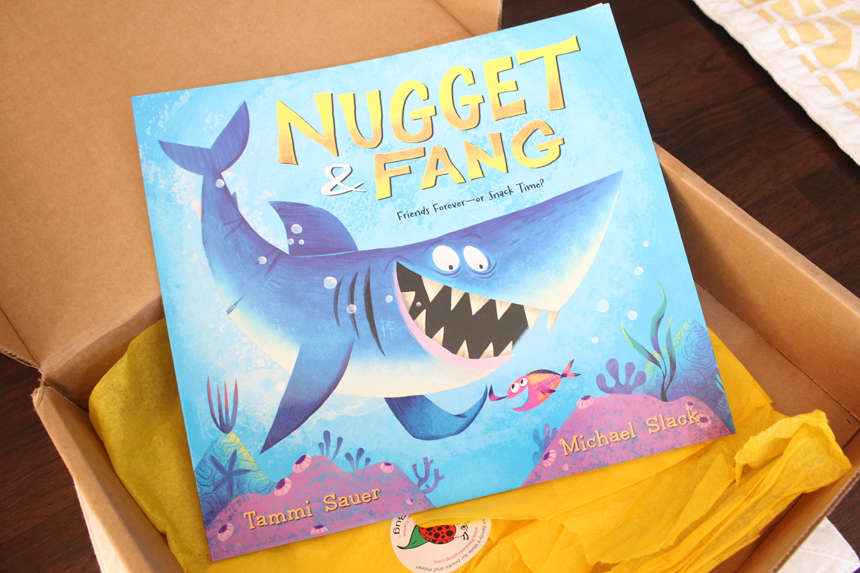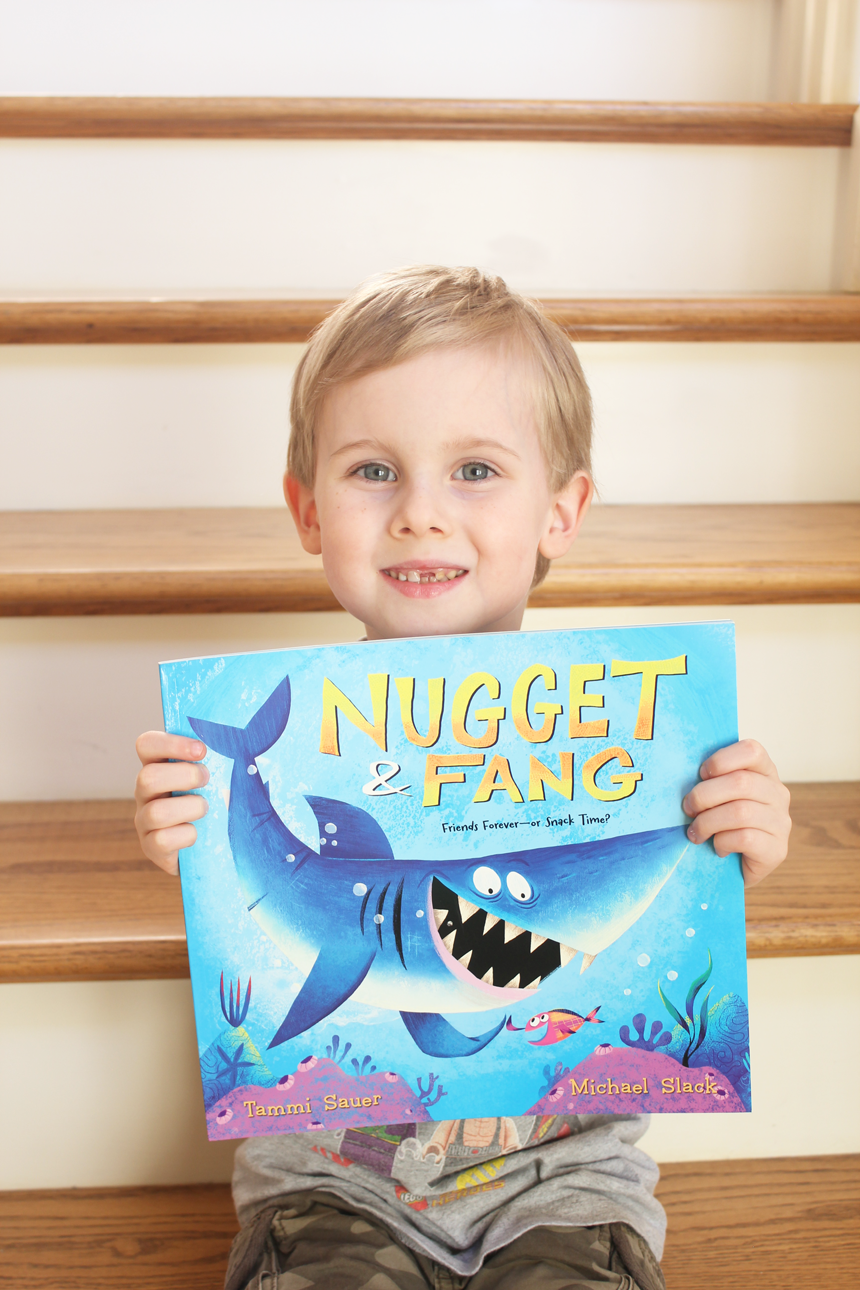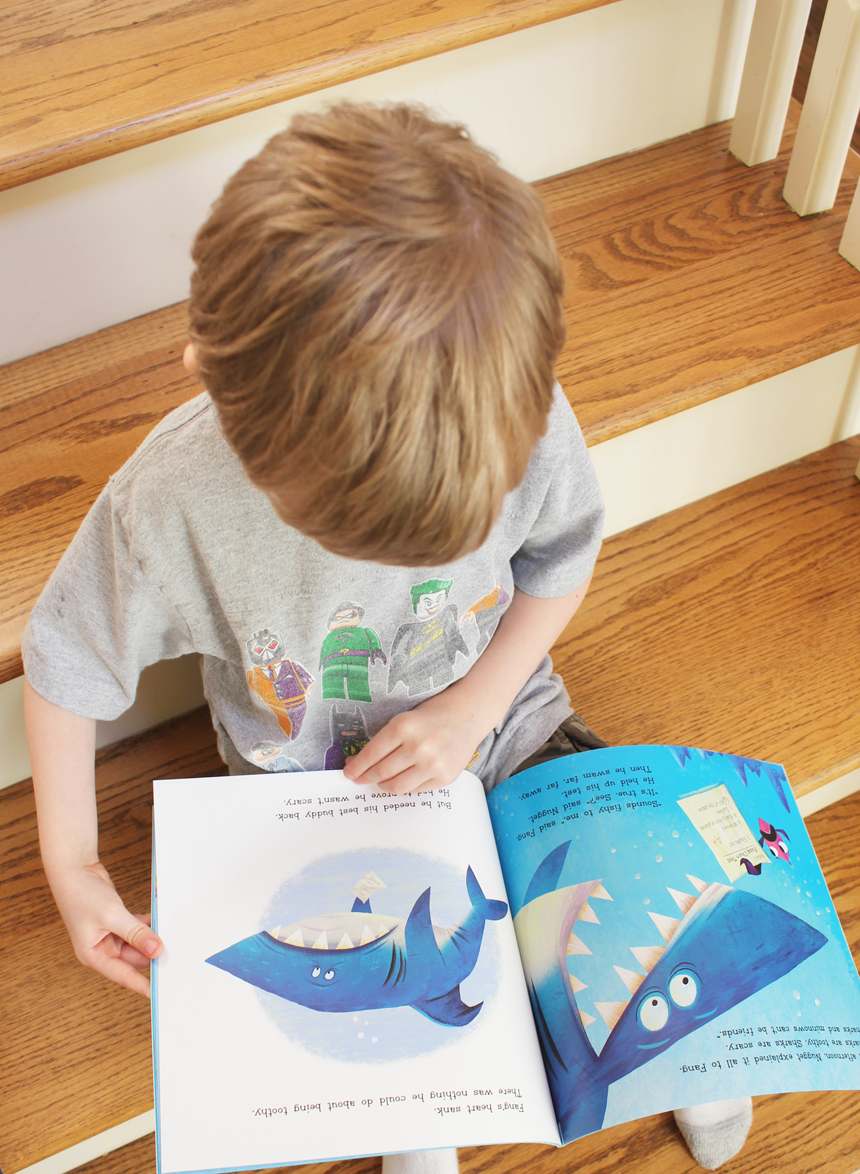 The last book in the box was this "Puss in Boots" book. You know, I wasn't really sure which kid this book was tailored more to, but they both loved it and so it's a book that they both have gotten use out of and love and I know Luke will love it when he's older, too! Caylin can actually read it and Jack loves to have it read to him, so that's a win-win in my book! Pun intended! Ha! ;)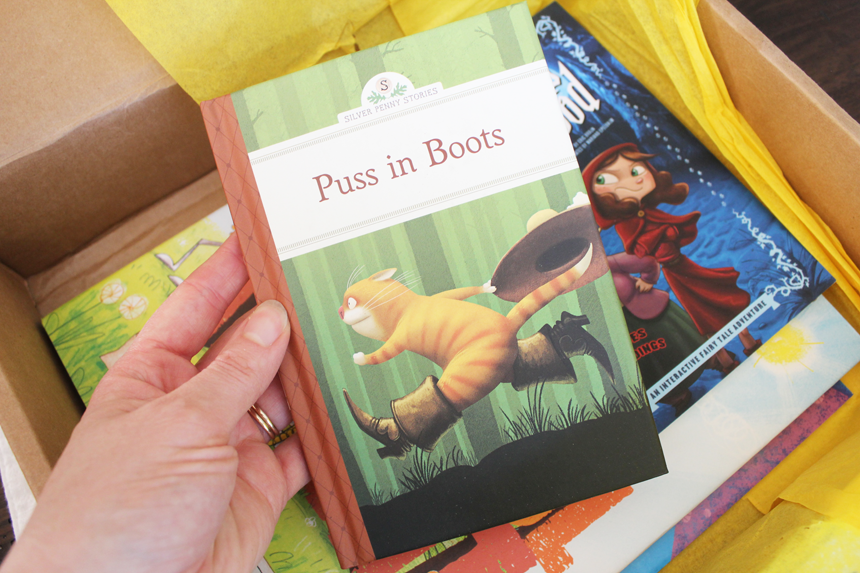 So overall our experience with The Reading Bug Box has been a great one! I love how they asked about the interests of my children to get a better sense of who they are and what they love so that they can customize the box even more – that was neat! I also love the amount of great items in the box and the quality of the items. The box is a little bit more than the previous book subscriptions we've tried, but you do get more, so that makes sense for it to cost a little bit more. The box came in a timely manner, was packaged nicely and both Caylin and Jack loved it! I think it's always a good thing when your kids are excited about getting books in the mail, so I'm thankful for companies like The Reading Bug who make it their mission to help encourage the love of books in kids. Such a cool thing.
So head on over to The Reading Bug Box and check it out and try a box! Another thing I think is really cool is that you can gift a subscription to a child so if you're a Grandma or an Auntie or Uncle, you can send your special little kiddo a Reading Bug Box and who doesn't love a box of mystery to show up on their doorstep?!
I hope you have a great Friday, friends! Be sure to grab a good children's book tonight and read to your kiddos and if you love to build your child's library – a book subscription like this one is a great place to do just that, all the while supporting a great company doing great things!
XO!
You can also find The Reading Bug here: WEBSITE | FACEBOOK | TWITTER | INSTAGRAM
Disclaimer: I was sent one free Reading Bug Box to review, but all opinions expressed in this blog post is solely my own. No other compensation was given.