Today I wanted to let you all know about the great semi-annual foil event + graduation gift sale happening over at minted.com.
From now until 11:59pm PT April, 24th, you can get 20% off of all foil-pressed products and 15% off of all non-foil graduation gifts and cards using the promo code SHINE.
Last year I got some Christmas cards from Minted that were foil-pressed and they were just the most beautiful Christmas cards that I have ever had. I just loved the beautiful foil accent on the cards and there are tons of beautiful products at Minted that have foil accents on them. You can find them all HERE.
One of my favorite things that Minted carries are the foil state map prints. They are so beautiful, friends. As you might know, my family and I are moving from the great state of Tennessee to Alabama next week. It's a bit bittersweet for me because Tennessee has felt like home for a long time and being an Army brat, I never really had a "hometown." So after moving to Tennessee back in 2003 and falling in love with it so much, it just felt right and so I adopted it as my unofficial hometown.
The rest of my family lives in Alabama, but I decided to move away and just make a little spot all my own and it has been wonderful and good, but now my husband and I have the freedom to go wherever we'd like (thanks in part to his great job and Young Living) and we felt a calling to go back to Alabama where my Dad retired and the rest of my family lives. It will be so nice to be that much closer to my family and for my children to be able to see them more. As you all know, life is short. My parents are getting older and well, family is important, so for right now, I am going to go where I feel the Lord is leading me and just put my sweet Tennessee on the back burner for just a bit (I will be back one day, Tennessee). ;)
Anyway, this foiled Tennessee state map print is just so beautiful. I got it framed with the reclaimed barn wood frame and well, it's just perfect. I just might have teared up just a bit when I got it in the mail the other day. Just maybe. ;)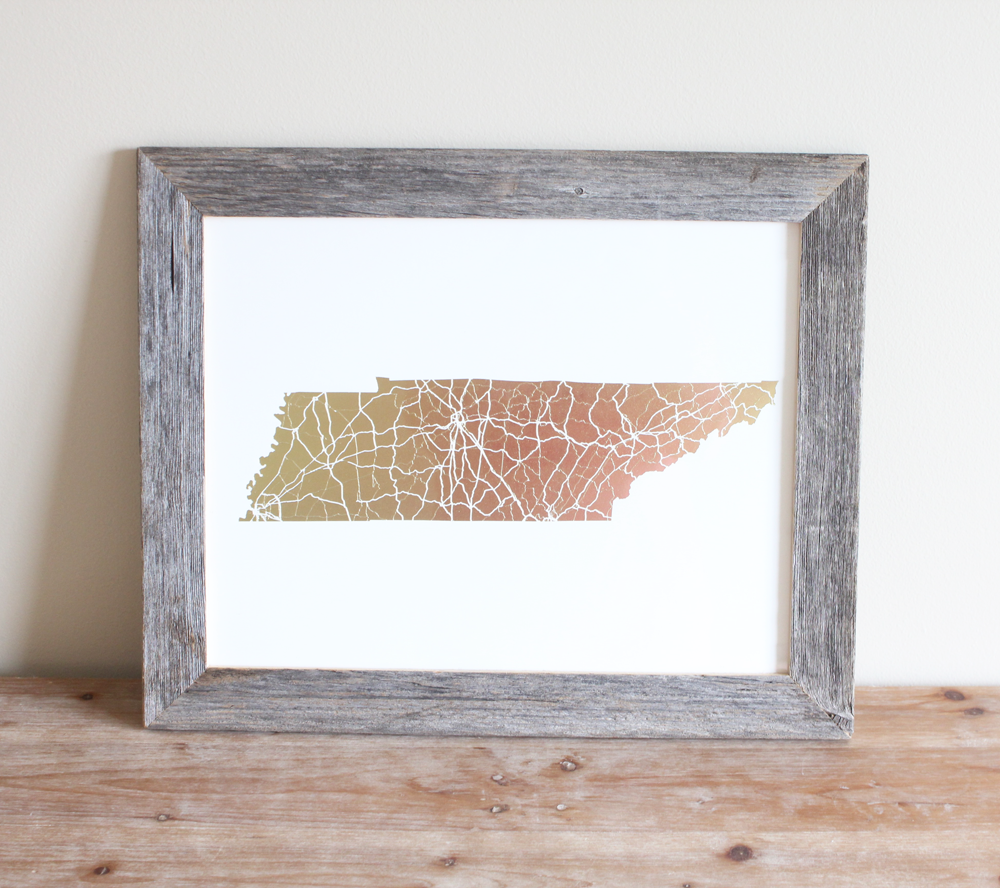 It's going to be such a beautiful reminder of the state that we love in our new home in Alabama.
The detail is just amazing. It's such a cool, simple art print to hang in the home. I love the elegant look the foil gives the print and how neat all of the detail is on it! What a great gift this would make for anyone, really, but especially someone who might be far away from home or someone who just loves the state they come from. Another cool thing would be to get a print for each state you've lived in (if it's not too many – or maybe even if it is) and then hang them in a grouping. There's a great 10×8 size as well and lots of different framing options, too. I'll be sure to share a photo of this print when it's hung up in the new house soon. I'm excited!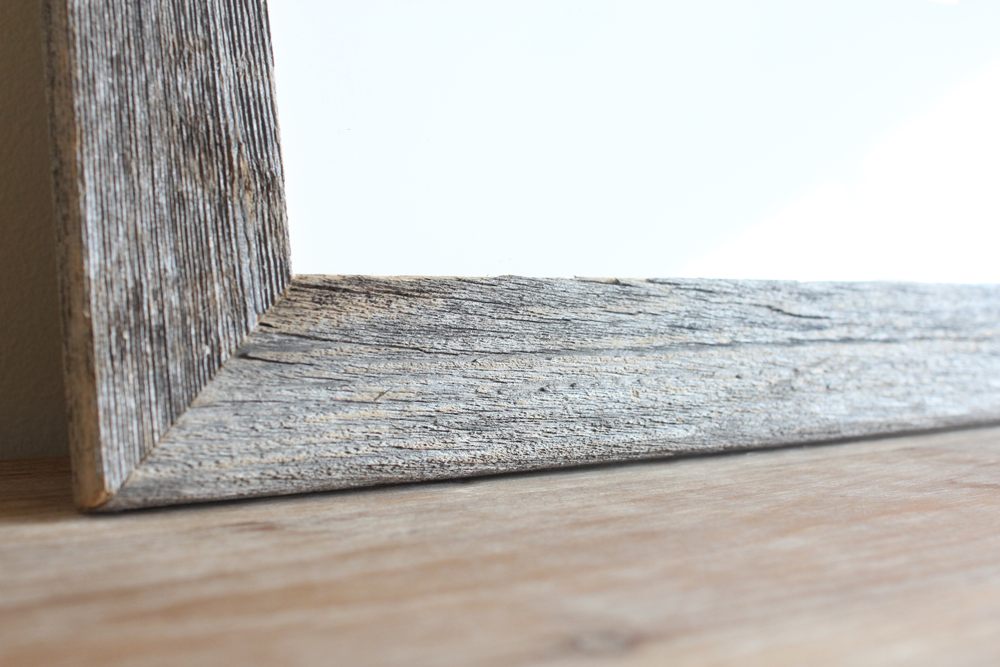 Yep, that reclaimed barn wood is my favorite framing option that Minted has. LOVE it so much!
Some more great gift ideas that Minted has on sale until the 24th are the notebooks.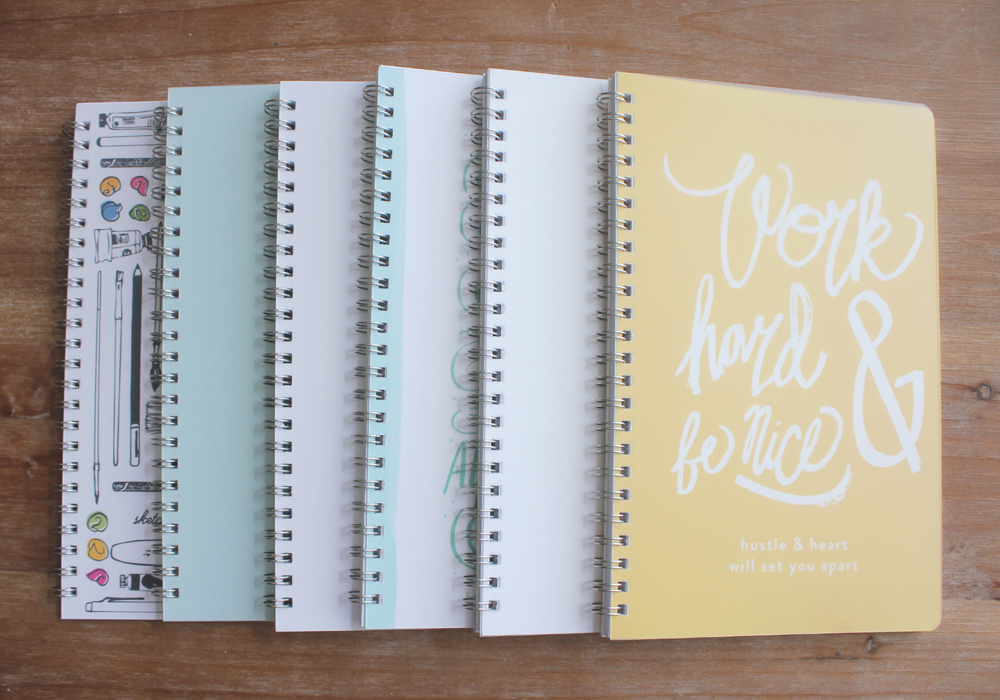 I don't know about you, but I'm just a tad obsessed with notebooks and have a lot in my office and around me home. I don't think you could ever have too many notebooks, especially cute ones. ;) So another product that I wanted to spotlight today are the really cute customizable notebooks from Minted.
Here's a look at the notebooks that I received from Minted: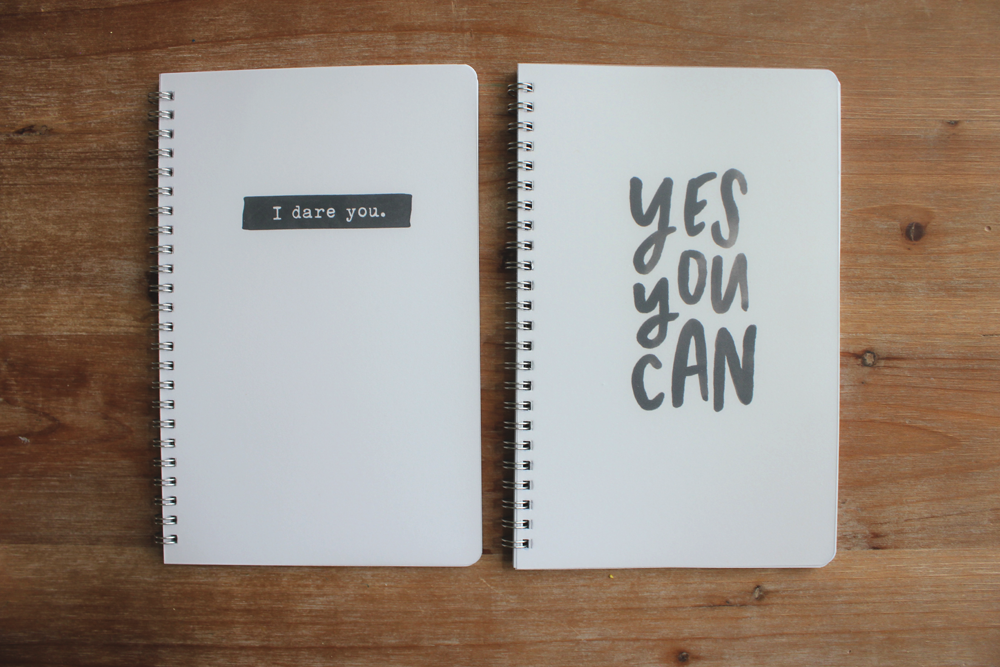 These first two notebooks I got to use in my business. I love the classic black & white and the fonts, too. I also love that motivating messages on each one as well. I think I need to read them every day for that extra bit of encouragement. Both of these would be great to gift to a graduating Senior or even a college graduate as they go into the workforce and go to pursue their dreams.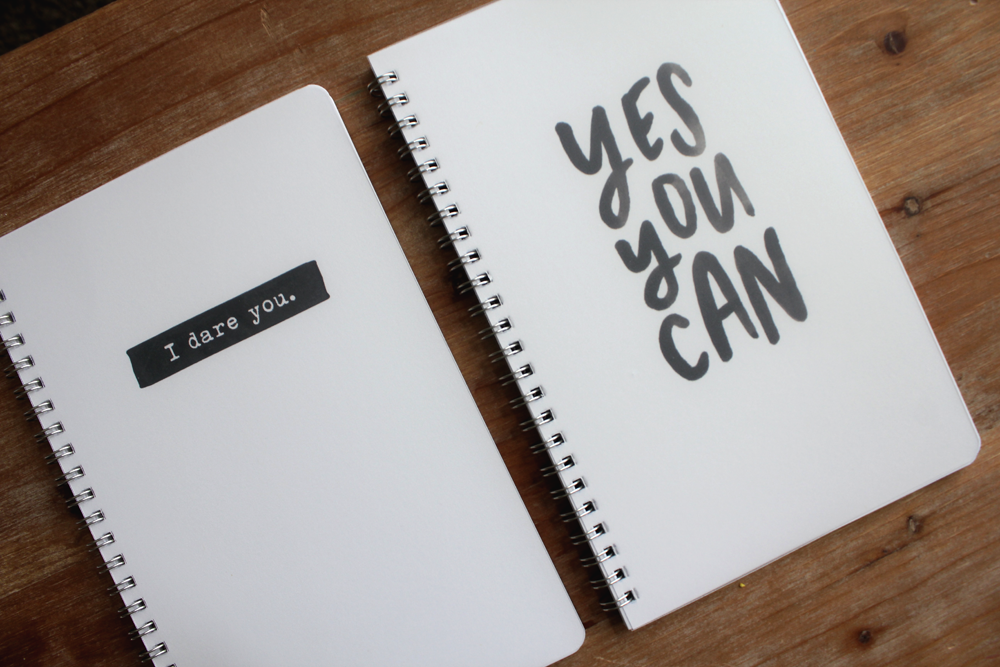 When it comes to Minted's notebooks, there are so many ways that you can customize them and so many different look options that you have as well. I love that about their notebooks and I also love that fact that they have a plastic cover on the front and back of them. Being a Mama, it helps to protect the notebook when I throw them into my purse and it protects them from people ruined by water or a number of other things that kids can do to them. ;)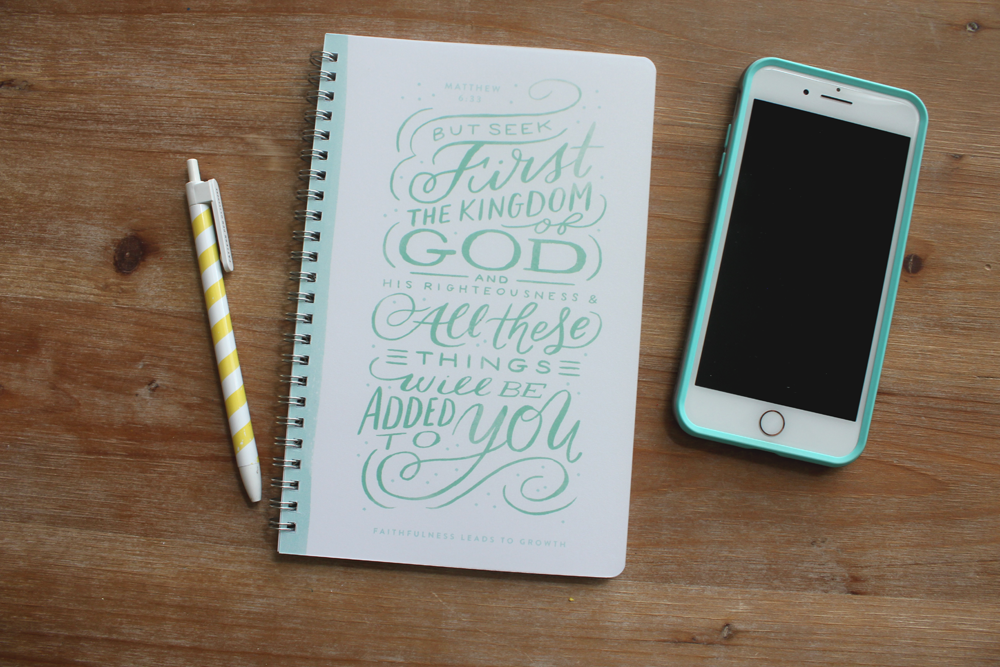 This notebook is another one that I am going to use in my business. Trust me, I can never have too many notebooks. I love having one close by to jot down ideas, brainstorm, make lists and of course take notes on important things like classes, webinars, etc. I love the beautiful scripture on this one and I chose the blue color option for it. I also customized it a bit more by adding "FAITHFULNESS LEADS TO GROWTH" along the bottom. That's one of the things I always want to remember in my life and in my business. Love how I could put that on there.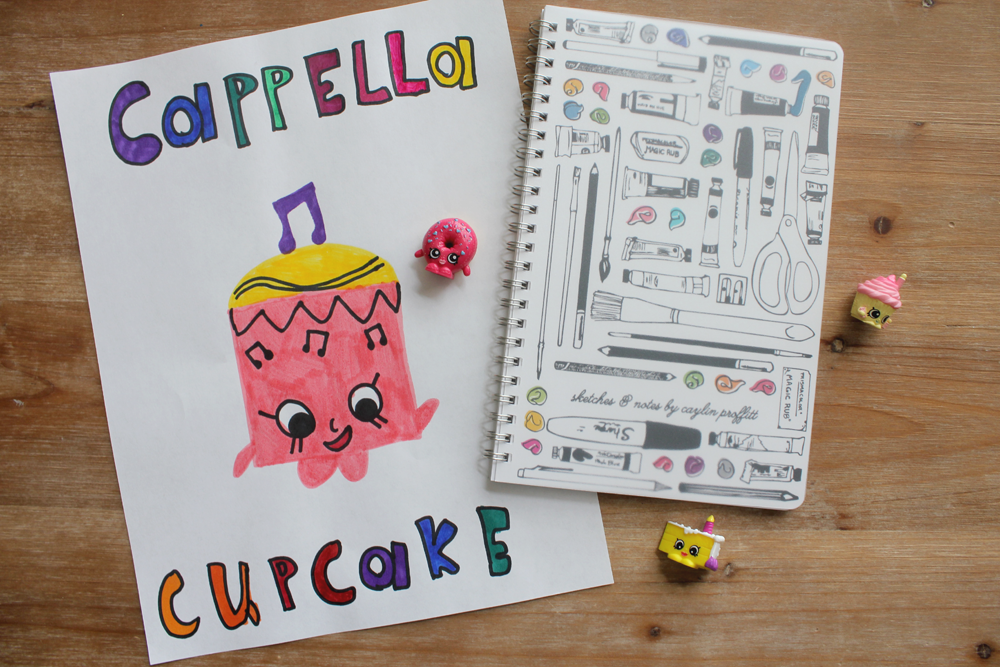 This next notebook I got for my daughter who loves art. When she saw the cover of this notebook she squealed! It's super cute and perfect for her! I was even able to customize it with "sketches & notes by caylin proffitt" which I loved and so did she!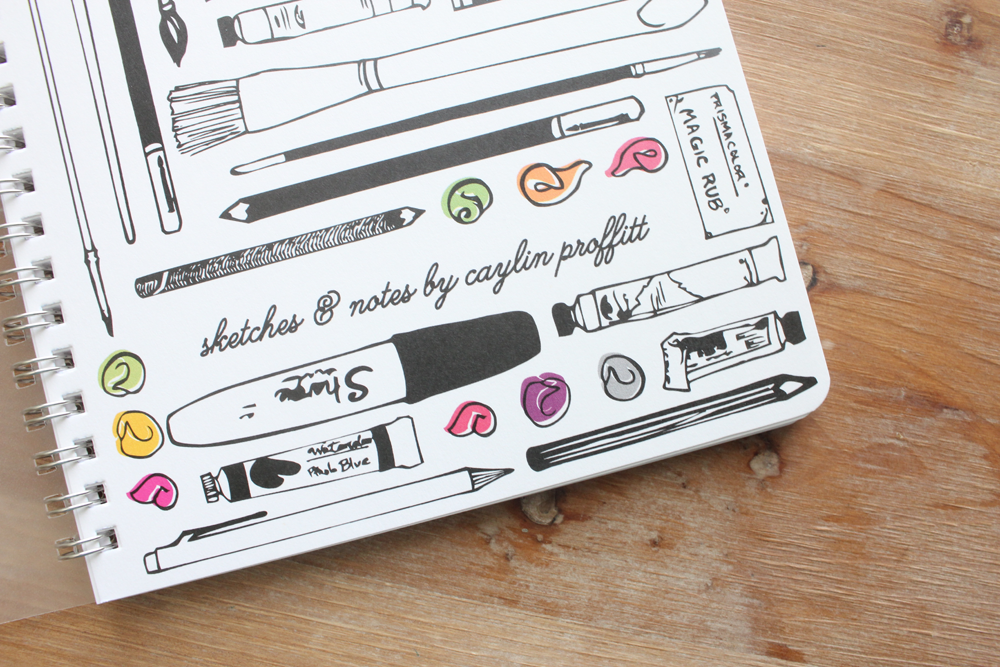 See, so cute!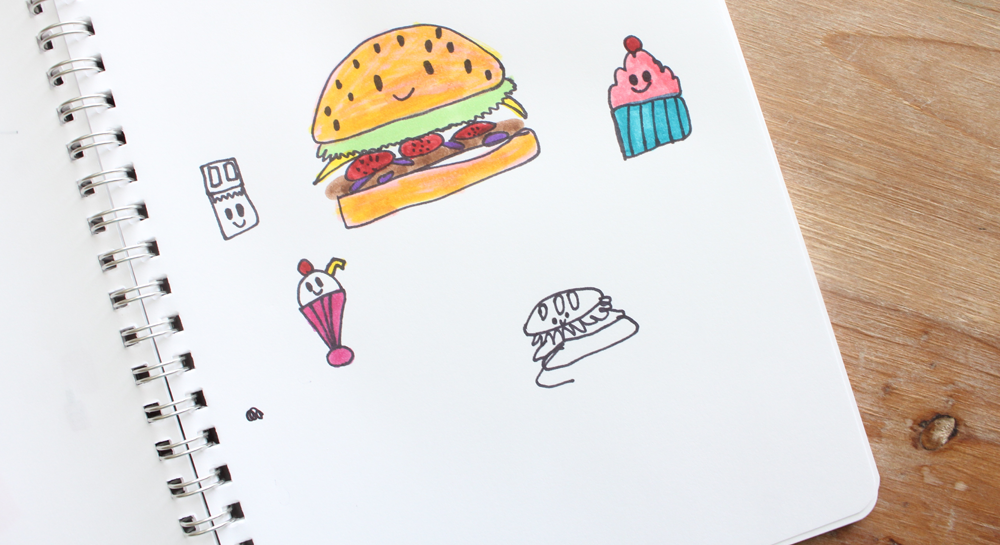 She's already got some adorable doodles in it and she loves it!
This notebook is another one I'm using in my business. Instead of customizing my name on the front of the notebook, I chose to put "hustle & heart will set you apart." Another good reminder and quote that I love. I chose the yellow for this notebook because well, yellow is my favorite.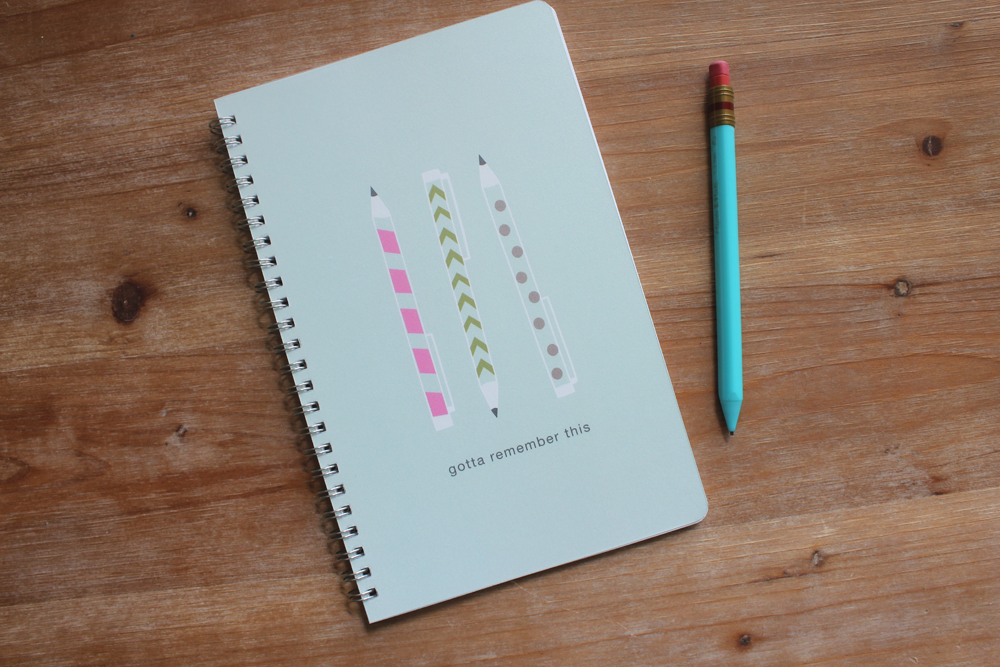 The last notebook is going to be used as one of those "brain dump" notebooks. You know how you have so much information in your mind at the end of the day, so many things you want to do and remember – well, I love to use notebooks to help the major case of "Mama brain" that I have most days. Notebooks are just one of those things that you can never have enough of, in my opinion. I customized this notebook with "gotta remember this" because well, I need to! Ha! Those "brain dumps" can really help at the end of the day with our long to-do lists and things we want to do.
The other cool thing about the notebooks at Minted are that they have multiple color options for the exterior and interior.  You can also choose the kind of inside paper that you would like – whether it be: lined paper, graph paper or even just solid white paper. For a little more you can even make some of them a monthly or weekly planner or an address book! Oh, and you can even add your own personal photos to some of the designs! Very cool!
So definitely be sure to head on over to Minted to check out the sale on the beautiful foil-pressed pieces they have and all of the great non-foil graduation gifts and other gifts. Now is a great time to stock up on them! Remember, from now until 11:59pm PT April, 24th, you can get 20% off of all foil-pressed products and 15% off of all non-foil graduation gifts and cards using the promo code SHINE. These notebooks would make great teacher gifts and graduation gifts for sure! I think I could use a few more notebooks! Ha! ;)
Disclaimer: Minted sent me the above products to review, but all opinions expressed in this blog post are solely my own. Blog post contains some affiliate links. Thank you for supporting One Happy Mama.