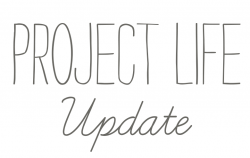 Hi there!
Sharing some more of my Project Life pages today!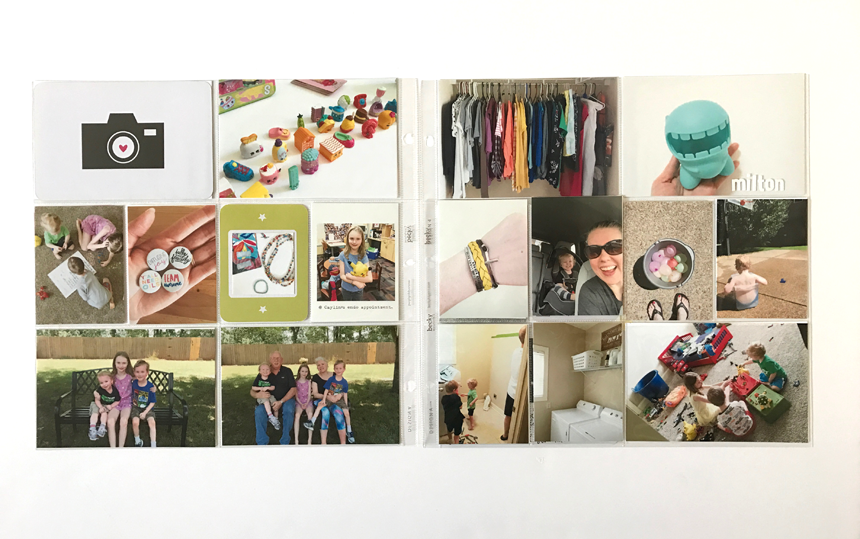 For this spread, I used 2 DESIGN A page protectors and then had some more photos I wanted to get in there and so I used a 6×8 DESIGN 4 page protector as well.
Here's a shot of the left side of the spread: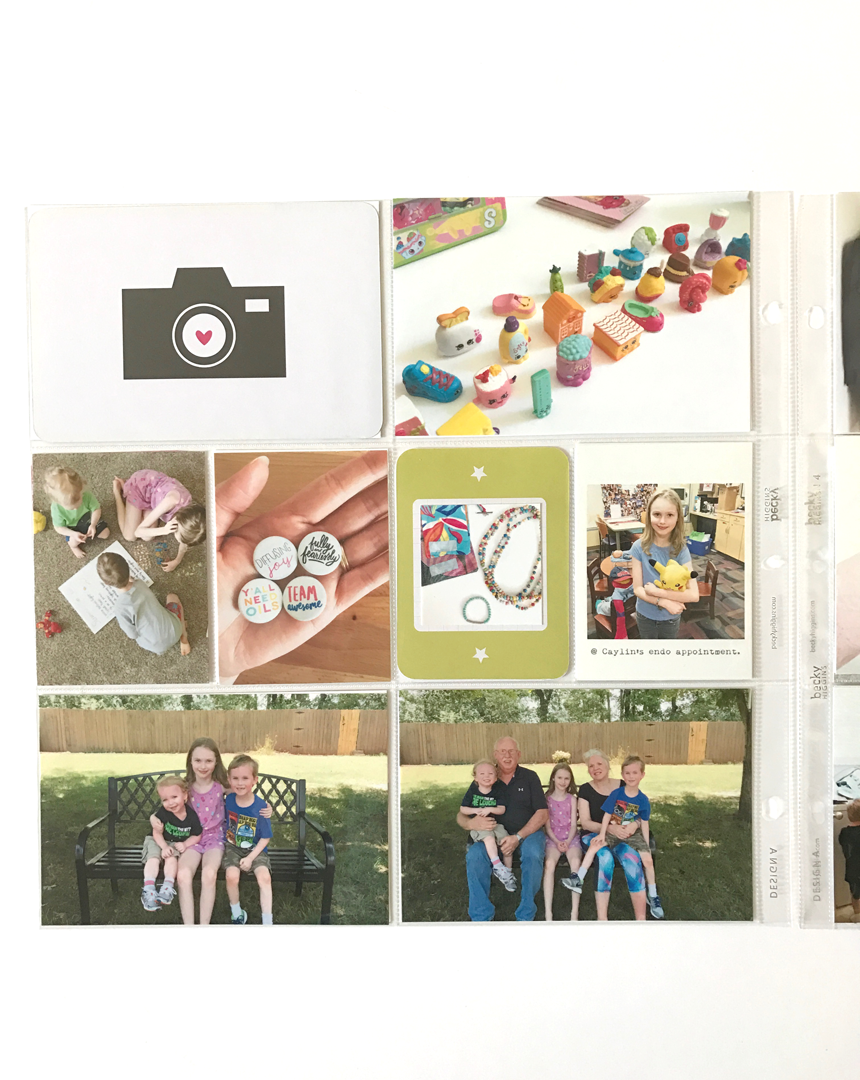 I used a 4×6 card from the Confetti Edition that I designed (I just love the camera!) and then a 3×4 card from the High Five Edition. I simply stapled a little 2×2 photo in the middle of the 3×4 card!
I also used a super easy digital photo template that my friend, Tracy, created for the 3×4 photo of Caylin. You can find her shop HERE.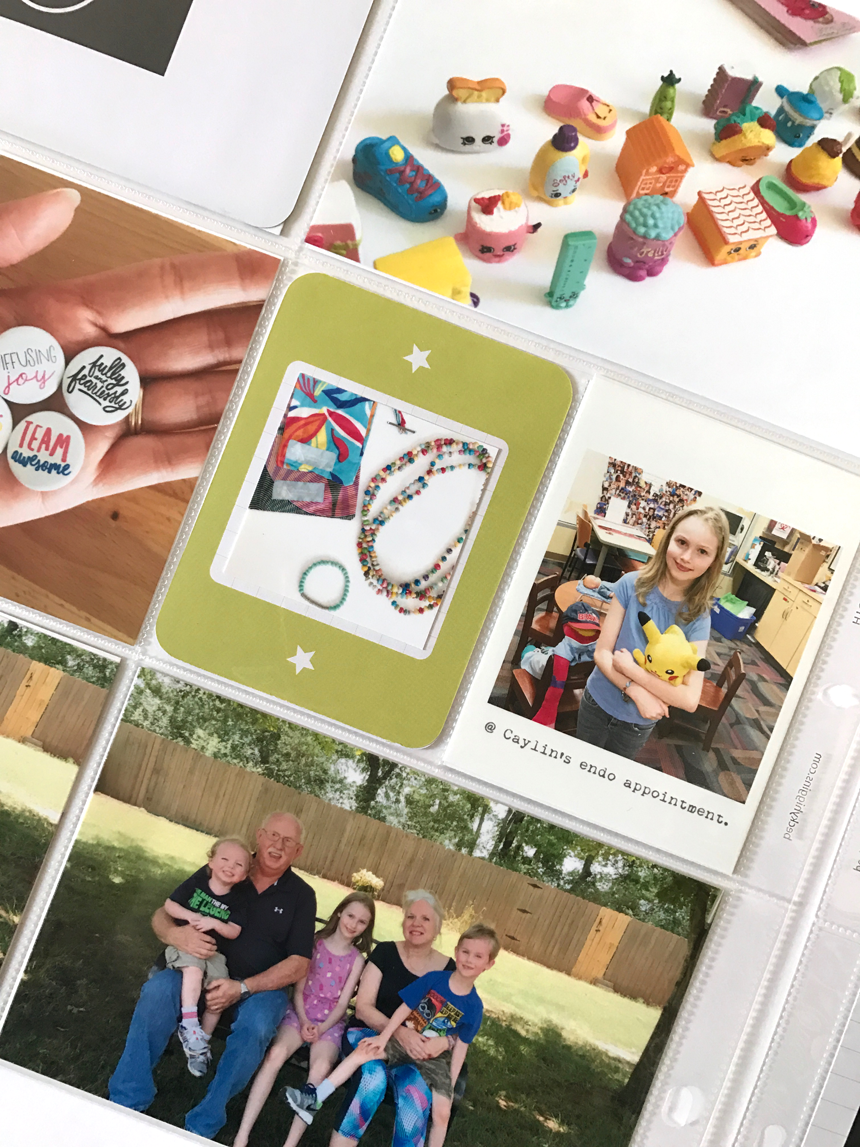 I love using those templates because 1) they are SO easy to use and 2) it gives you a bit of variety on your pages, which I love! It's also a great way to add journaling because you can put the text RIGHT on your photograph!
In the middle of the spread is the 6×8 DESIGN 4 page protector. This page protector is great because it has 8 3×4 slots in it! The lighting was horrible when I snapped a shot of it, but you get the idea! Ha!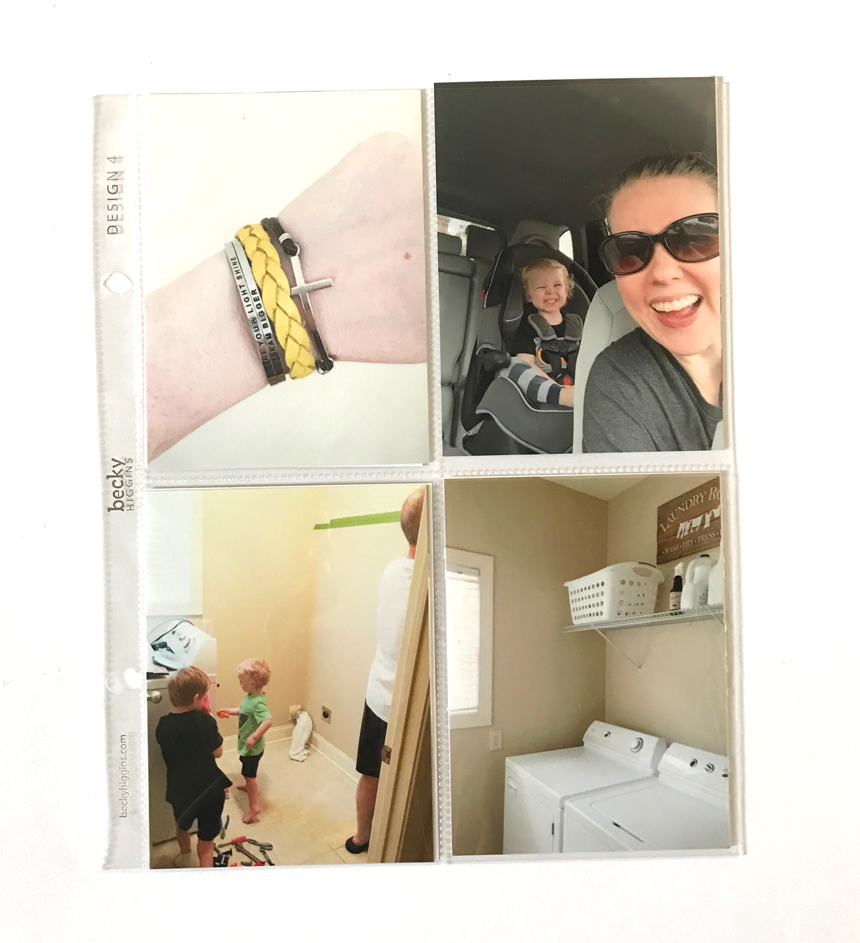 Here is the back! And yes, that is a sign on Luke's back that says, "I am poop." Don't ask! LOL!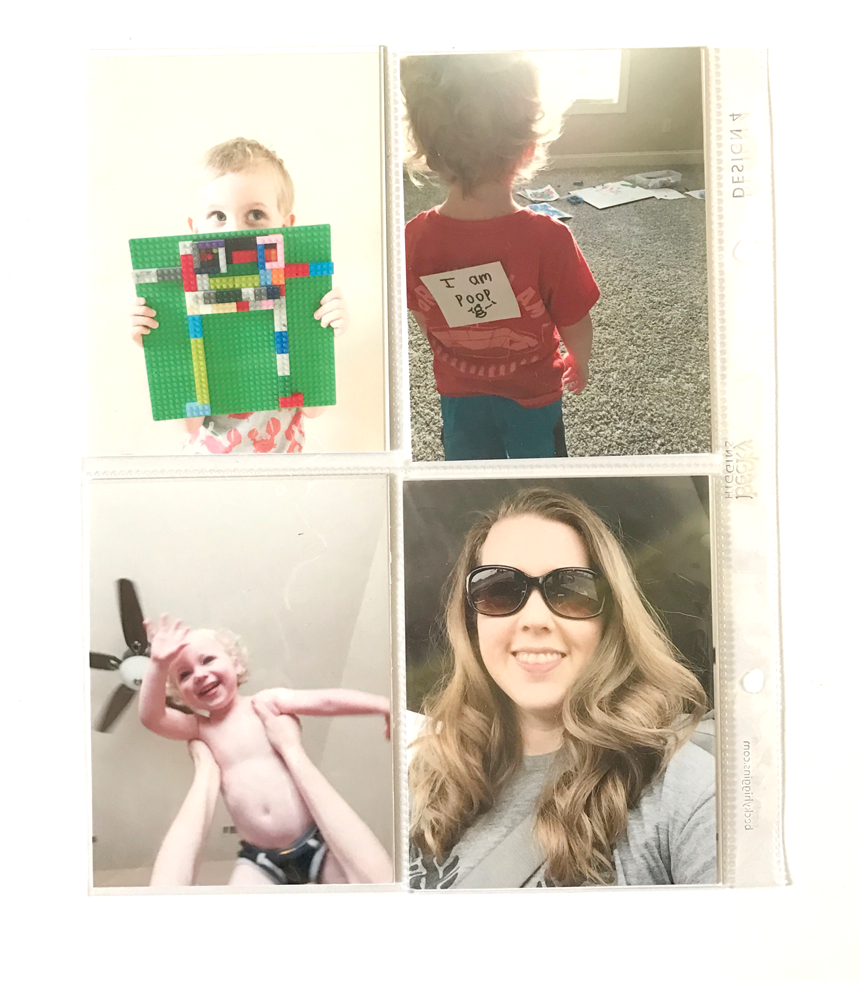 Here's a shot of the ride side of the page spread: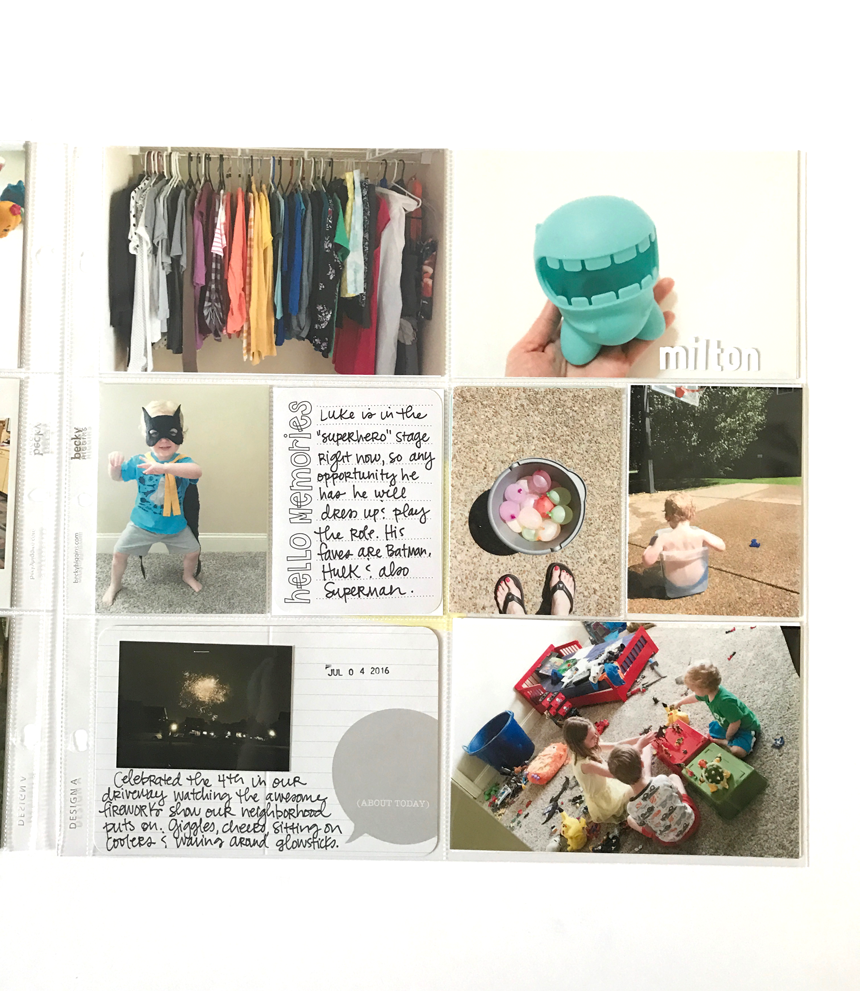 I used some simple white letter stickers by Elle's Studio and put them directly onto the outside of the page protector.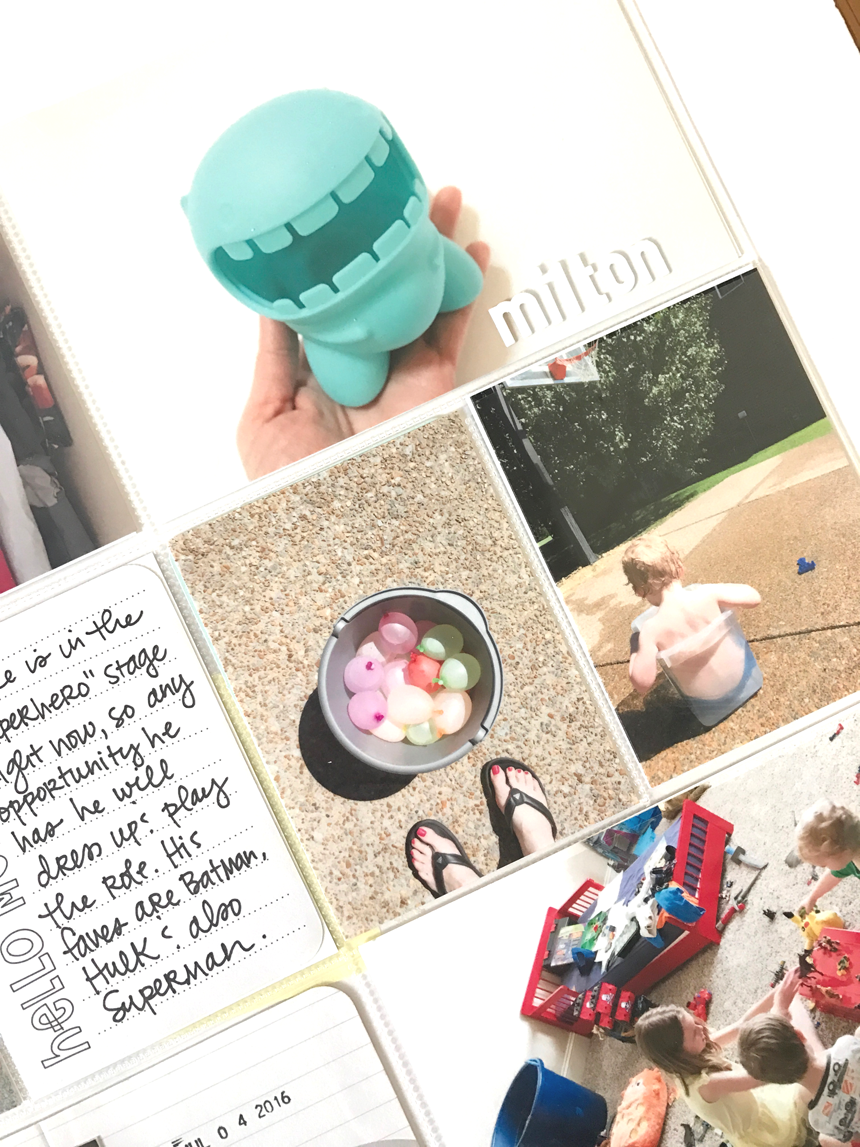 I used a 3×4 card from the High Five Edition and then a 4×6 card from the Midnight Edition (kickin' it old school there)! ;)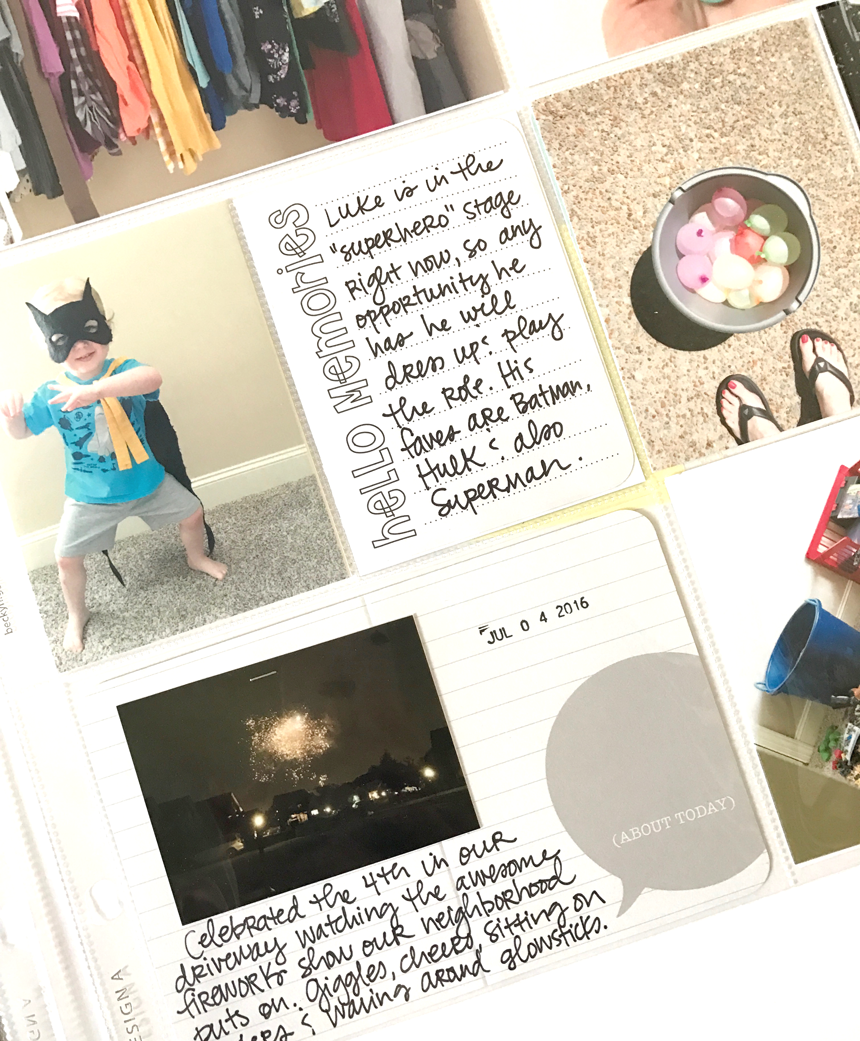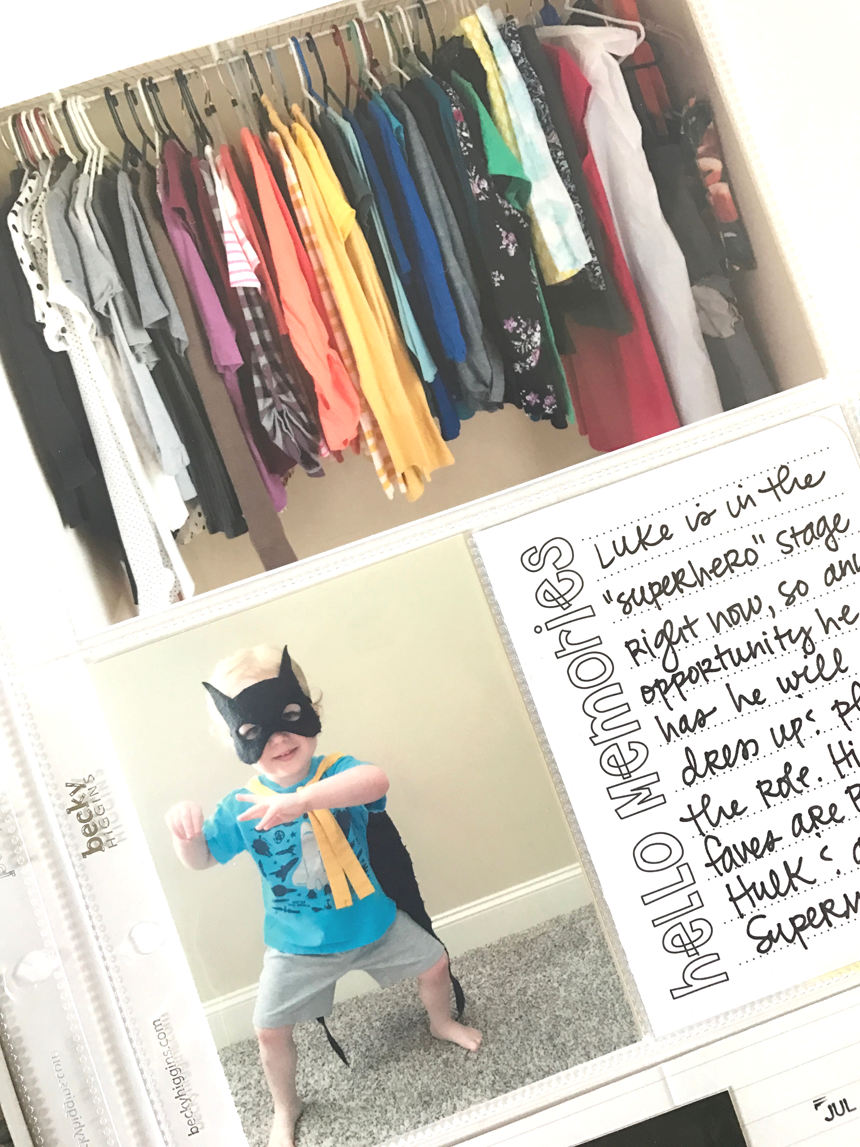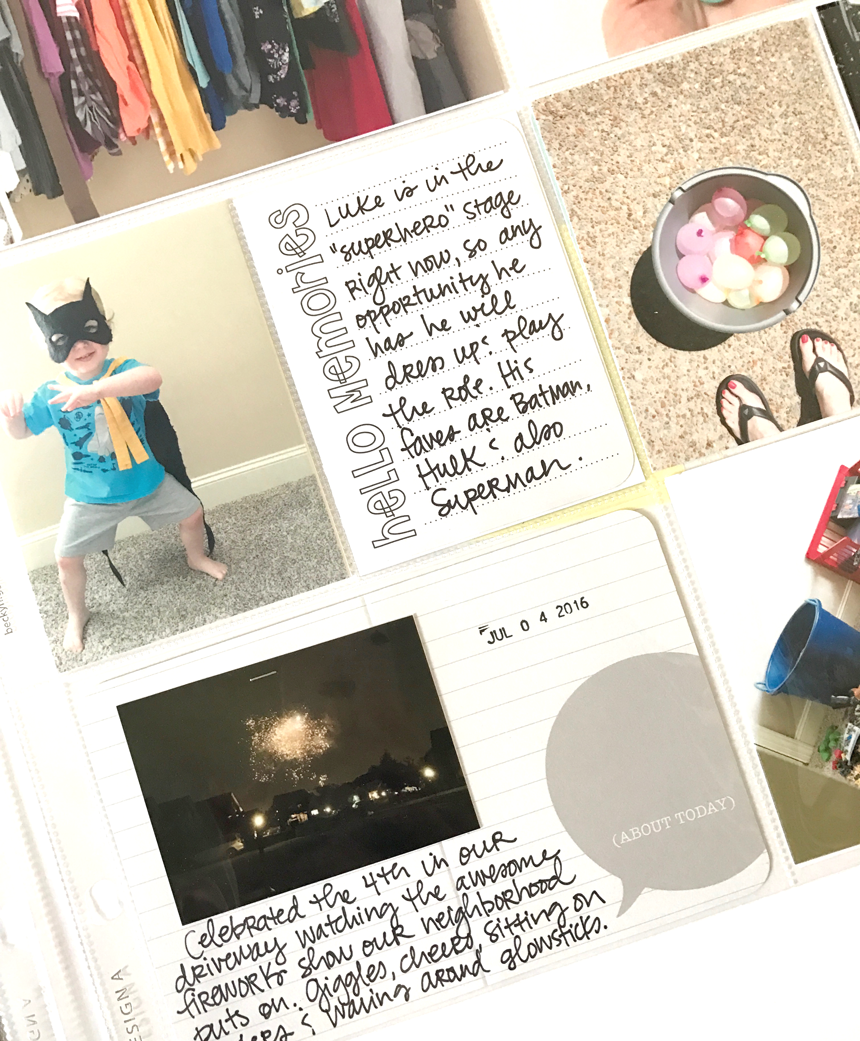 And there you have it – today's Project Life Tuesday page spread. I hope you all are having a great week so far! Tomorrow I'll be sharing an 8.5x 11 layout that I created using the October Freckled Fawn embellishment kit! Yay! Have a great day!
XO!