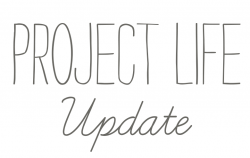 Happy Project Life Tuesday!
I hope you all are having a great week so far! Here are my page shares for today – oh and I am using goodies from the March OHDEERME embellishment kit from Freckled Fawn as well on this week's page spread. :)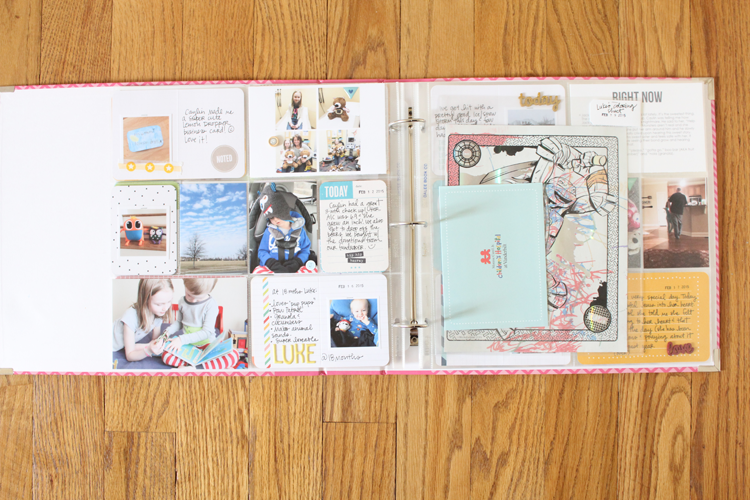 I used DESIGN A page protectors for both pages and then a 5×7 page protector (I just LOVE these) and also a standard 8.5×11 page protector. Those seem to be the three I usually use the most, along with DESIGN I for Instagram photos.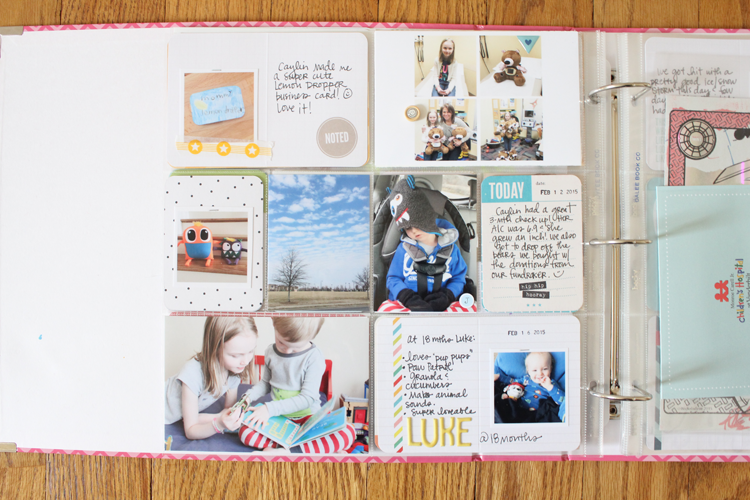 Here's the left side. :)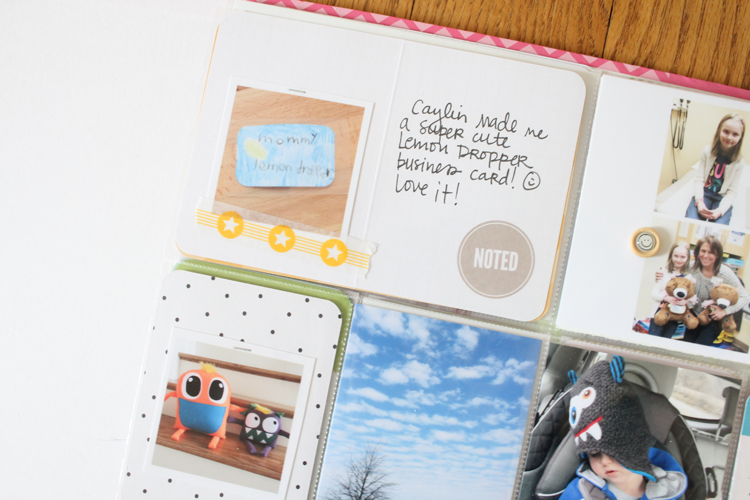 The washi tape is from the kit and I love how easy and fast it is to just whip on a quick strip of washi tape and it just adds a bit of texture and design to a very simple photo and card. Easy cheesy!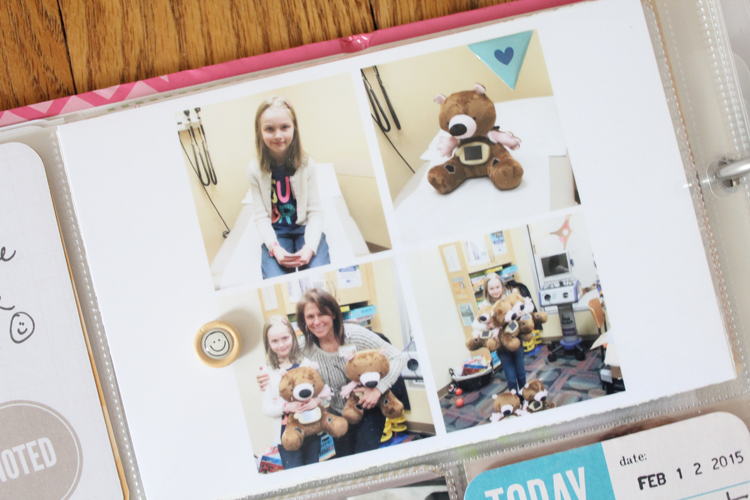 This photo template is from my friend Tracy (yep, I used her templates A LOT and can't say enough great things about them. They are awesome! Get ya some) and the triangle epoxy sticker and little round smiley button sticker are both from the OHDEERME kit as well. :) Super cute!
The little round "J" sticker on the photo of Jack is from the kit, as is the "hip hip hooray" stamp! LOVE how easy it is to use stamps on Project Life cards to spiffy them up a bit! Also, I just love to say "hip hip hooray!" Hahahaha! Cute!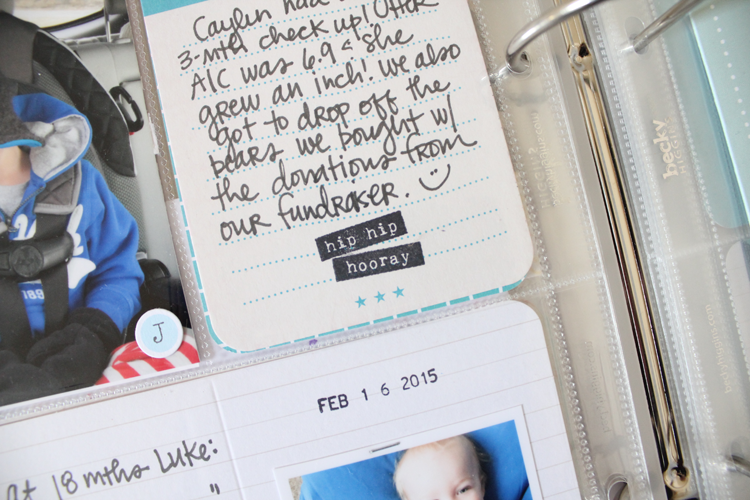 Here's a close up of that stamp. :)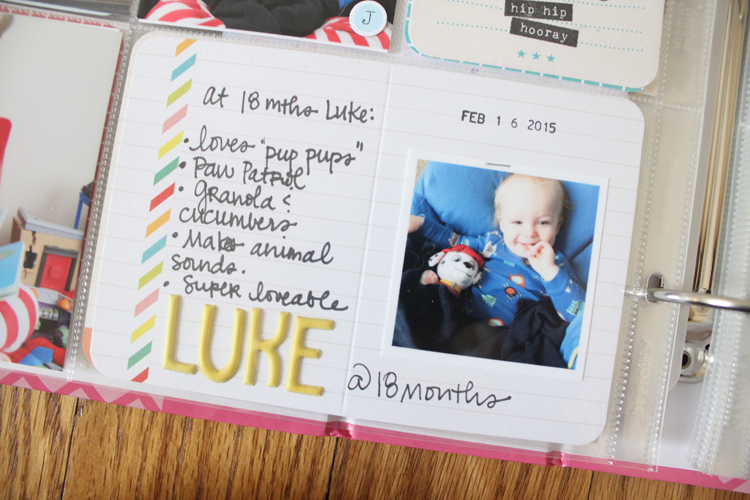 The yellow puffy letter stickers aren't in the kit, but you can purchase them as an add-on or just directly from the Freckled Fawn website HERE. There are LOTS of colors to choose from! LOVE them!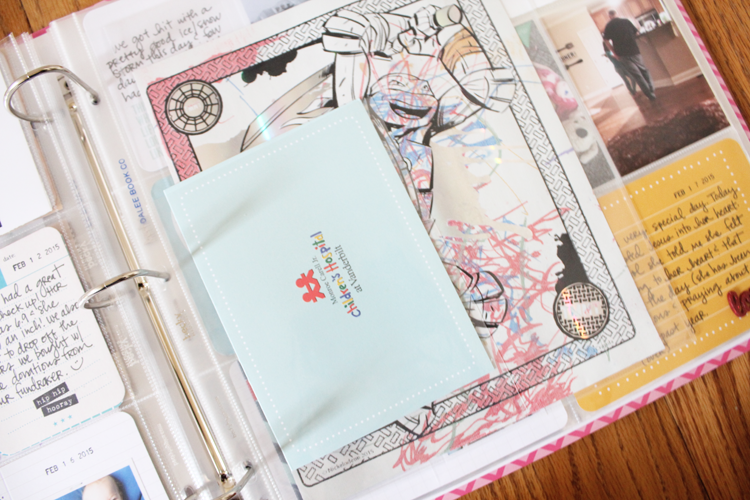 In the 5×7 page protector – I just slipped in this sweet "thank you" card from the folks at the diabetes clinic for the bears and stickers.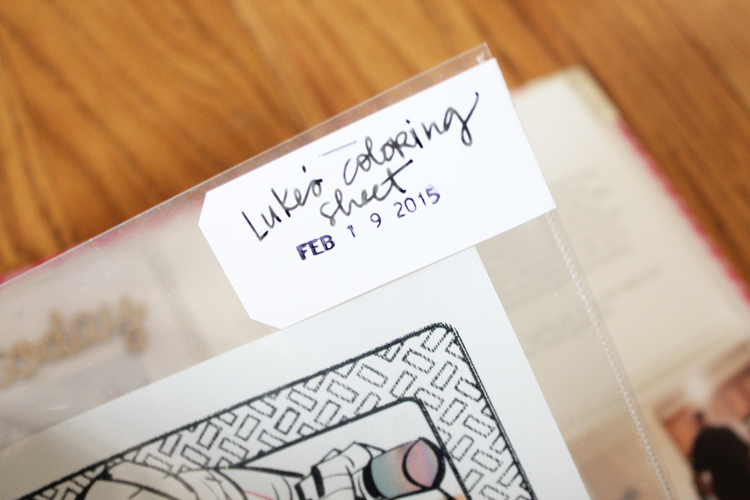 The 8.5×11 page protector has a little coloring sheet that Luke colored. Seems like I've kept one from each child when they first started to color and so I wanted to keep one of Luke's, too. I just put a white label sticker on it (folder it over), dated it, stapled it and put a little info on it. Done!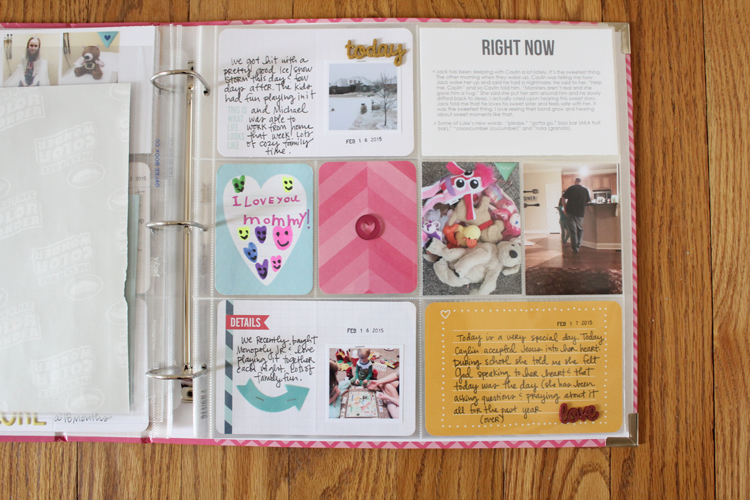 Here's the right side. :)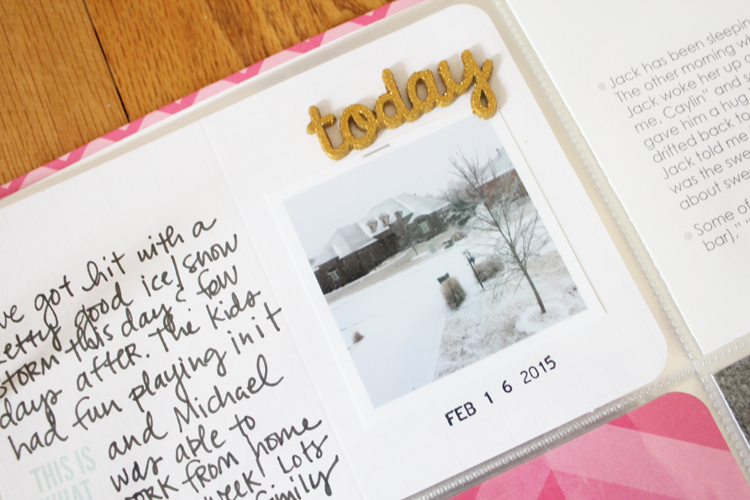 The gold glittered "today" is from the kit. :)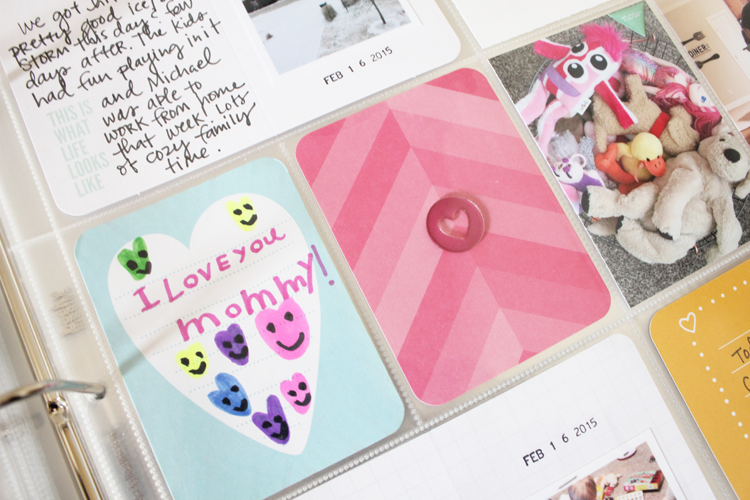 Caylin added some sweetness to that above Project Life card so I was sure to include it as well. :) Oh, and that little round, heart acrylic piece is from LAST month's OHDEERME kit, but just had to include it. :)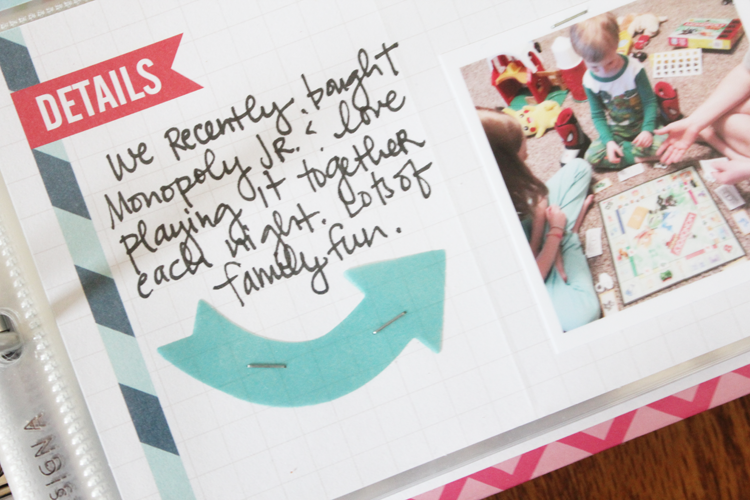 This vellum arrow is from the kit as well. Super easy to add as a simple accept piece (who doesn't need an arrow every now and then?) and I just stapled it on quickly.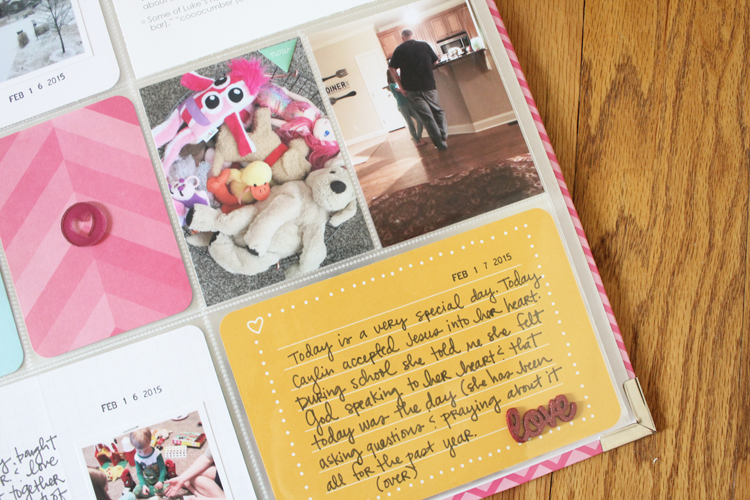 Lastly, the little red glittered "love" piece is also from the kit. So sweet and appropriate for that journaling card. :)
I kept it all super simple (as usual). I used cards from the Kiwi, Super Cute, Seafoam and Honey editions!
There you have it! Hope you have a great day!
Make it a good one! XOXO!
 To find about more about Project Life, head on over to Becky Higgins' blog HERE.