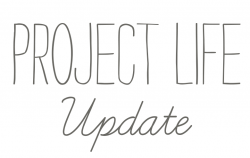 Hi there! Happy Tuesday!
I can't believe November is already halfway over with! Goodness! This month has flown by! Today I'm sharing a couple pages from my Project Life album and using the November Elle's Studio kit to embellish it here and there. I love using kits like that to add a bit of simple texture and embellishment to my pages without having to dig through a bunch of supplies and usually the kits coordinate and so it's perfect to pull some things out and put on the pages. I like to keep it all as simple (and as cute!) as possible and kits like this one helps with that so much, especially for this busy Mama!
Ok, so here we go!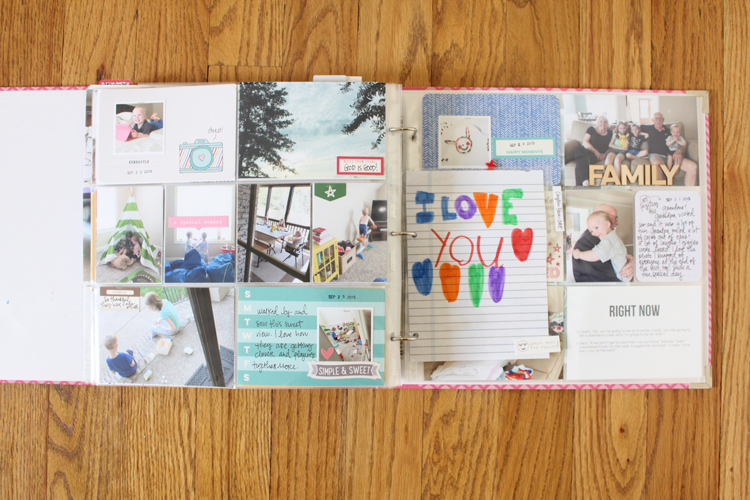 I've got DESIGN A page protectors that I'm using and also some cards from the High-Five Edition as well and of course goodies from the November Elle's Studio monthly kit!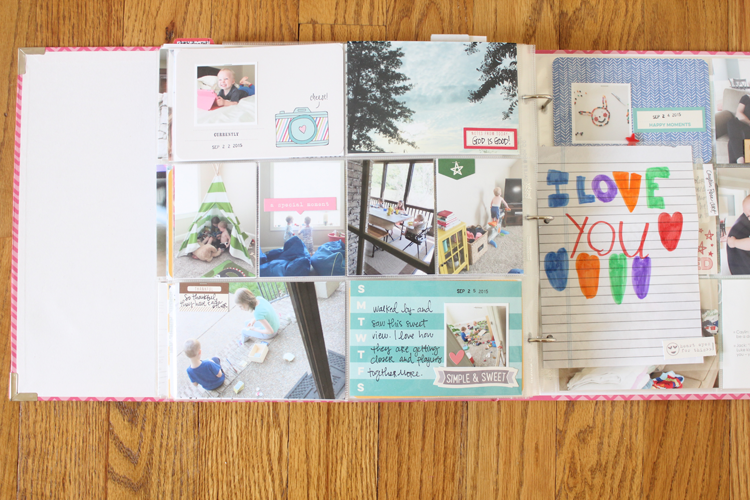 Here's the left side of my page spread.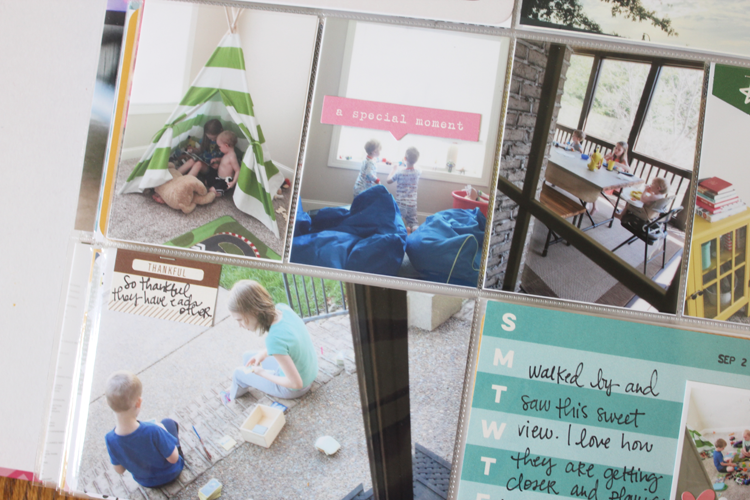 I love how there are little label die cuts in the Elle's Studio kits because they are so versatile and can easily be used on photos and pocket page cards. I love to write a bit of journaling on them or stamp the date on them. Super simple and cute! I use them A LOT. The "special moment" die cut is from the kit and also the "THANKFUL" die cut is from the kit.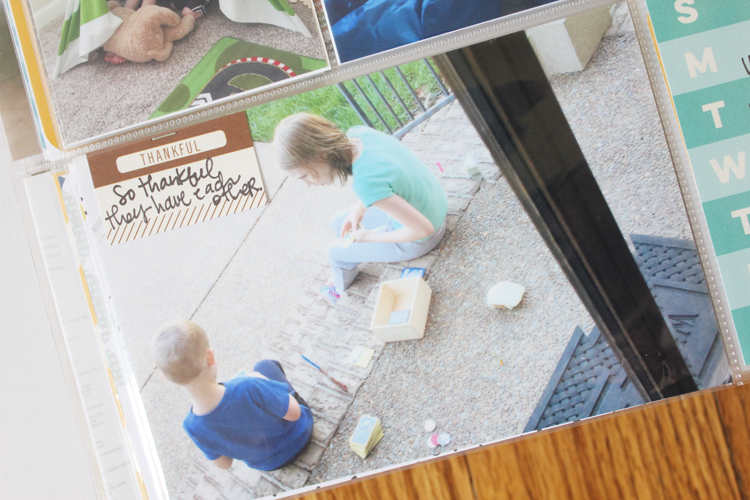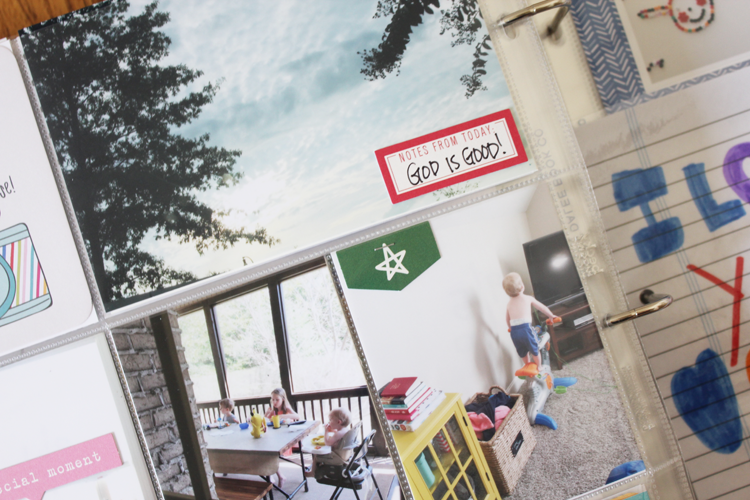 The star die cut and "NOTES FROM TODAY" is from the kit as well.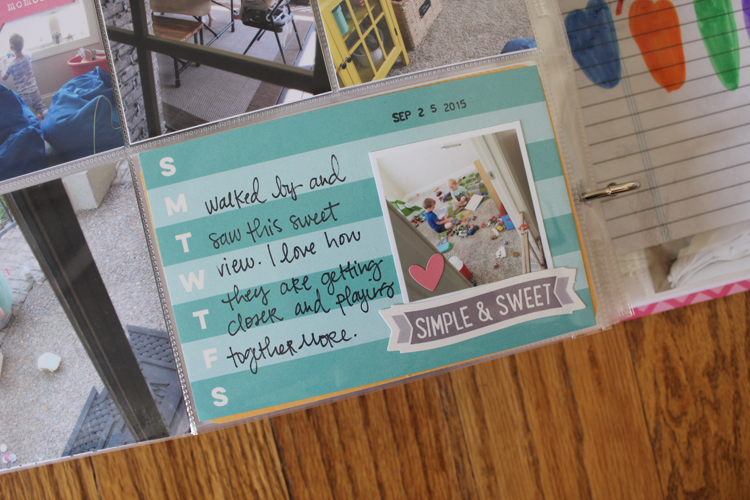 This 4×6 card is from the kit. I love how easy it is to add a 2×2 photo to it (that's one of my favorite photo sizes to use) and then I added a heart sitcker (from the Thankful Collection) and then the "simple & sweet" die cut is from the kit as well and I just adhered it on top of the photo on the journaling card.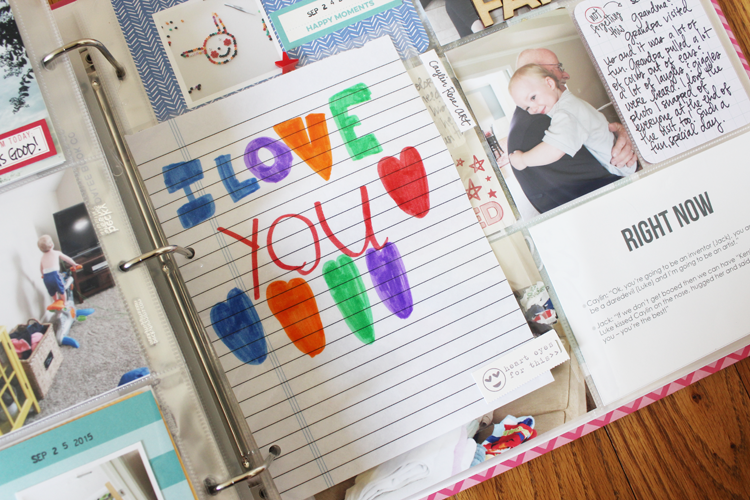 I wanted to preserve this cute little note that Caylin made for me, so I laminated it and then punched holes in it and stuck it in my album. I then added an Avery label to the side so there's a place to hold and turn the page and also gives me a spot to write what it is.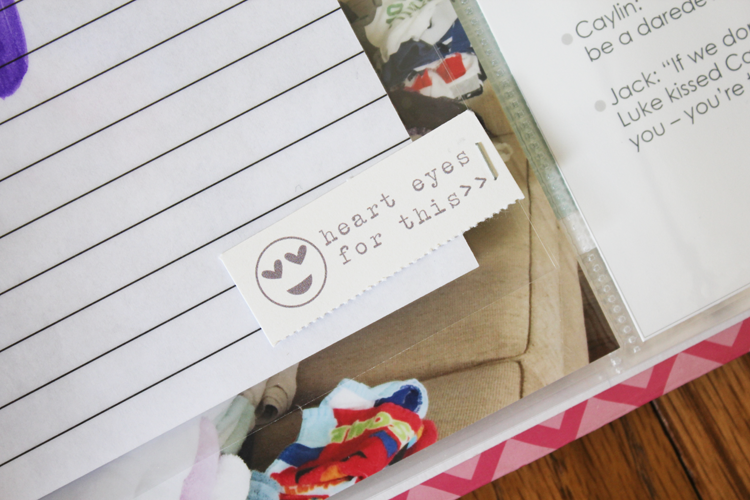 In the kit this month are super cute perforated die cuts. I tore this one off and stapled it to the laminated note that Caylin gave to me. It's just a simple embellishment.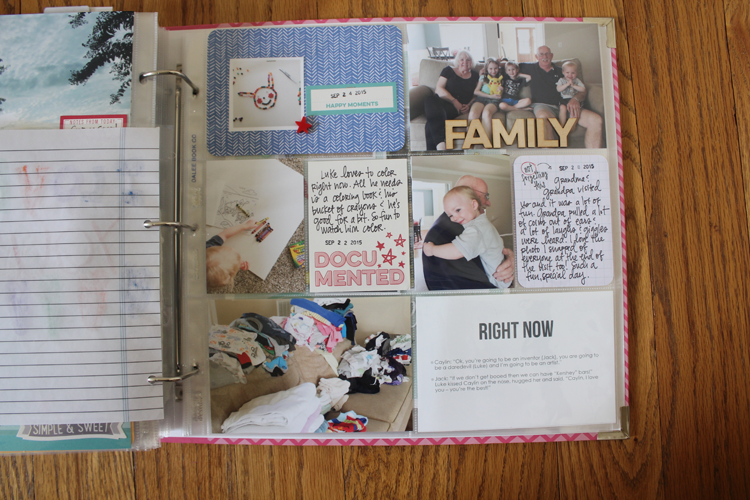 Here's the right side. :)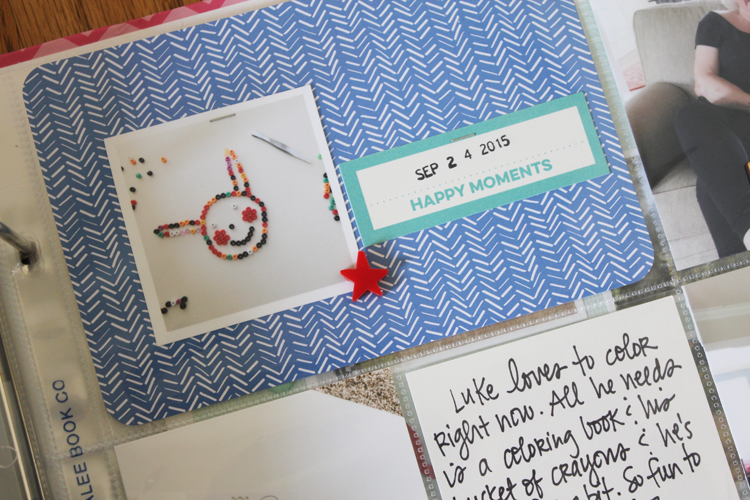 The little acrylic star is something you can purchase this month at Elle's Studio that coorindates with the November kit. I love these little acrylic pieces. They're not too bulky so they work just fine on your pocket pages. I adhere them to the outside of the page protector. :) The "HAPPY MOMENTS" die cut is a part of the November kit as well.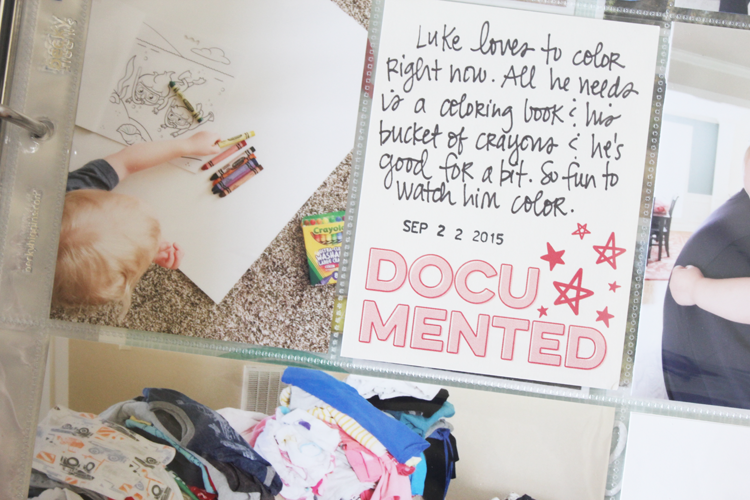 I slipped this 3×4 card into my page (also from the November kit) and wrote my journaling on it for the photo of Luke coloring. Stamped the date on it and that was that!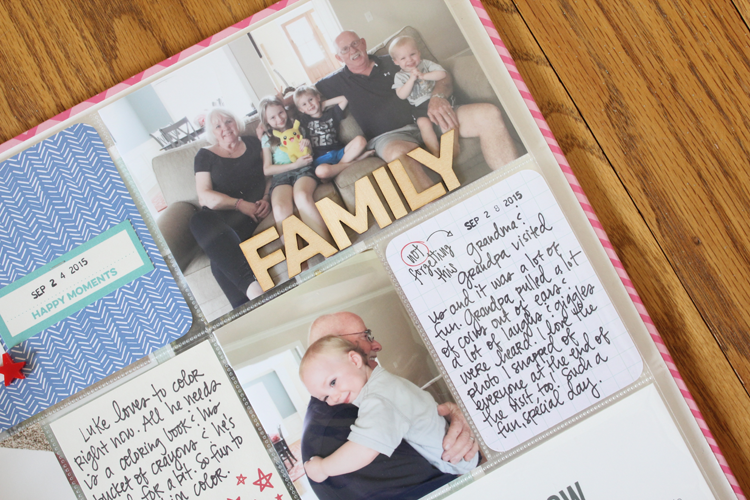 Also this month you can purchase this set of wooden letters that spell "FAMILY." I decided to adhere them to the outside of this photo of my kids with my Mom and Dad. Love the way it turned out. Super sweet!
Well, there you have it! My Project Life page shares for the day! I hope you are having a great week! You can see more of the November Elle's Studio monthly kit HERE.
Have a blessed day, friends!