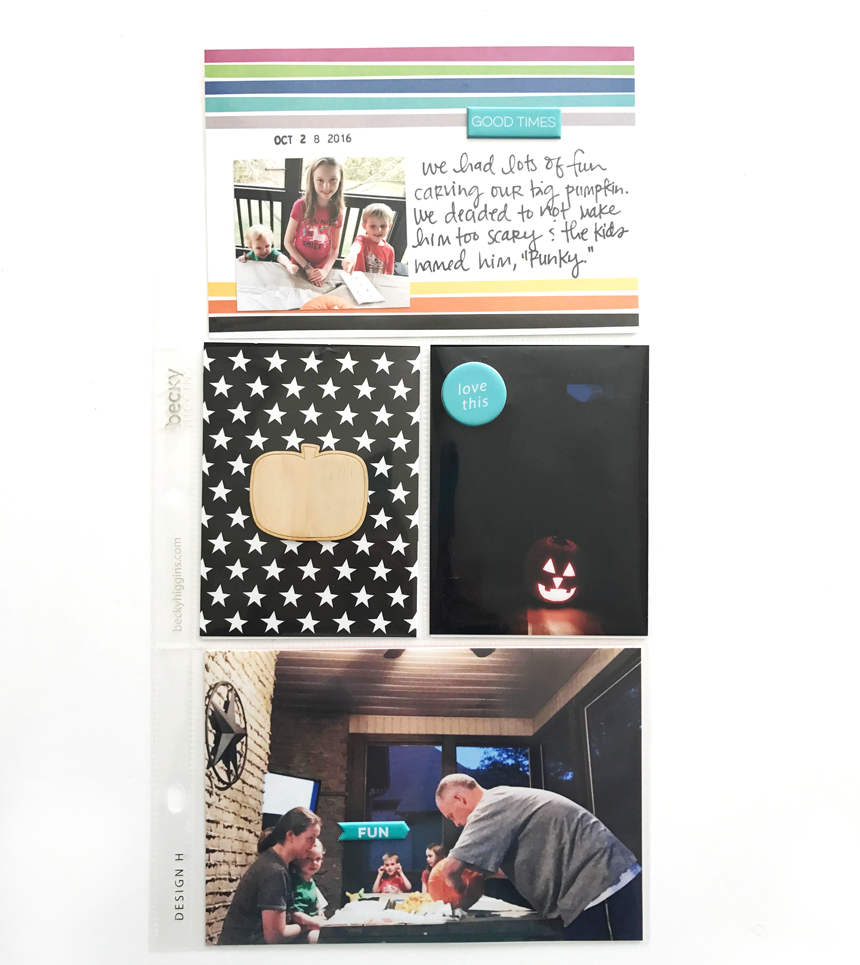 You know the #1 reason I love Project Life & Elle's Studio monthly kits is? They both make documenting life SO simple and DOABLE for this Mama. I whipped up this simple DESIGN H page protector with our Halloween memories in like 15 minutes last week. It's done, turned out super cute and I love it. AND it's documented. Friends, you need Project Life + some wonderful monthly kit memberships to make your memory keeping THAT much easier and isn't that something ALL of us Mamas need? Um, YES.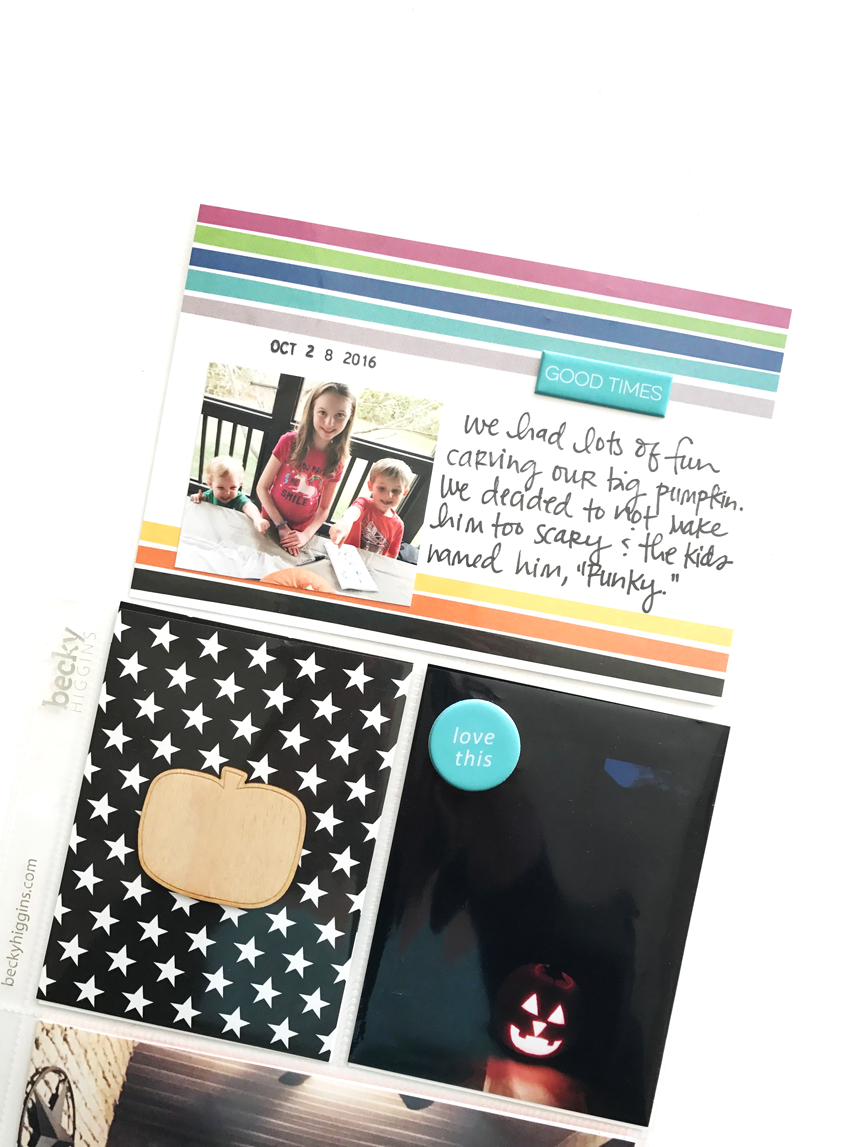 For this page protector, I kept the front about us carving our pumpkin and then on the back used that side to document Halloween and the kids' costumes. I kept it ALL very simple (as you can see). You don't have to do TOO much or add TOO much journaling or a million photos to document something fully.
The goodies I used for this were:
• Project Life Page Protector DESIGN H
• Elle's Studio Happy Halloween Journaling Cards
• Elle's Studio Happy Halloween Wooden Veneers
• Elle's Studio Everyday Labels Puffy Stickers in Teal
• Elle's Studio Everyday Labels Puffy Stickers in Black
• Project Life Date Stamp
• Tim Holtz's Tiny Attacher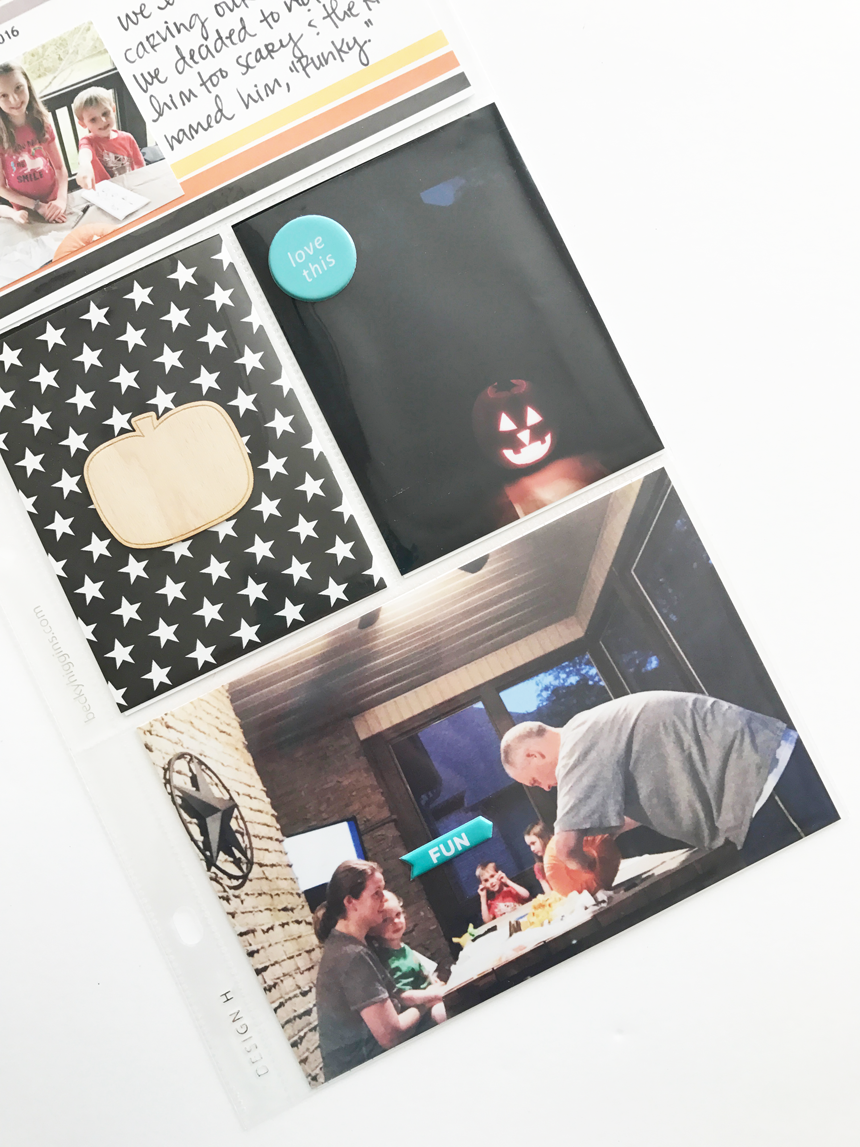 These Halloween journaling cards are SO great! I loved how most of them could even be used for another project! The black and white star one is a favorite of mine and I love the wooden pumpkin on top of it!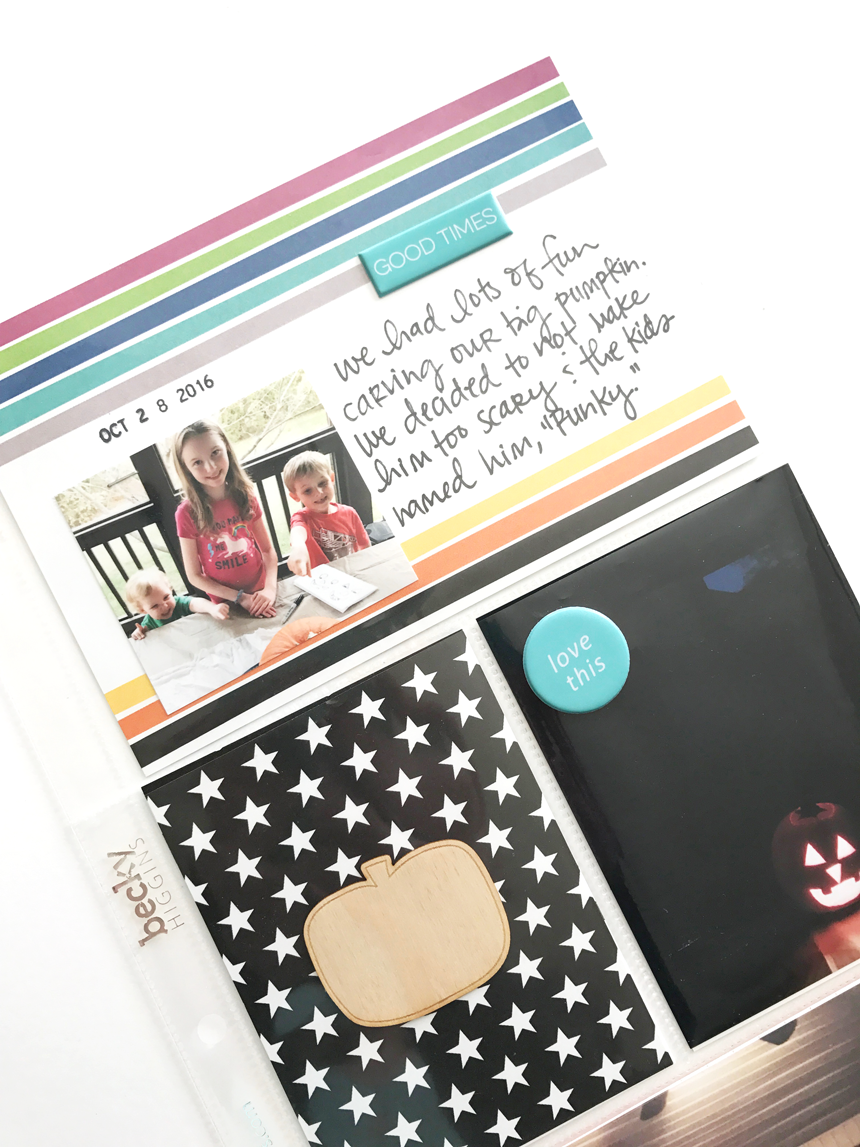 The puffy stickers were the perfect simple addition to the photos and journaling cards!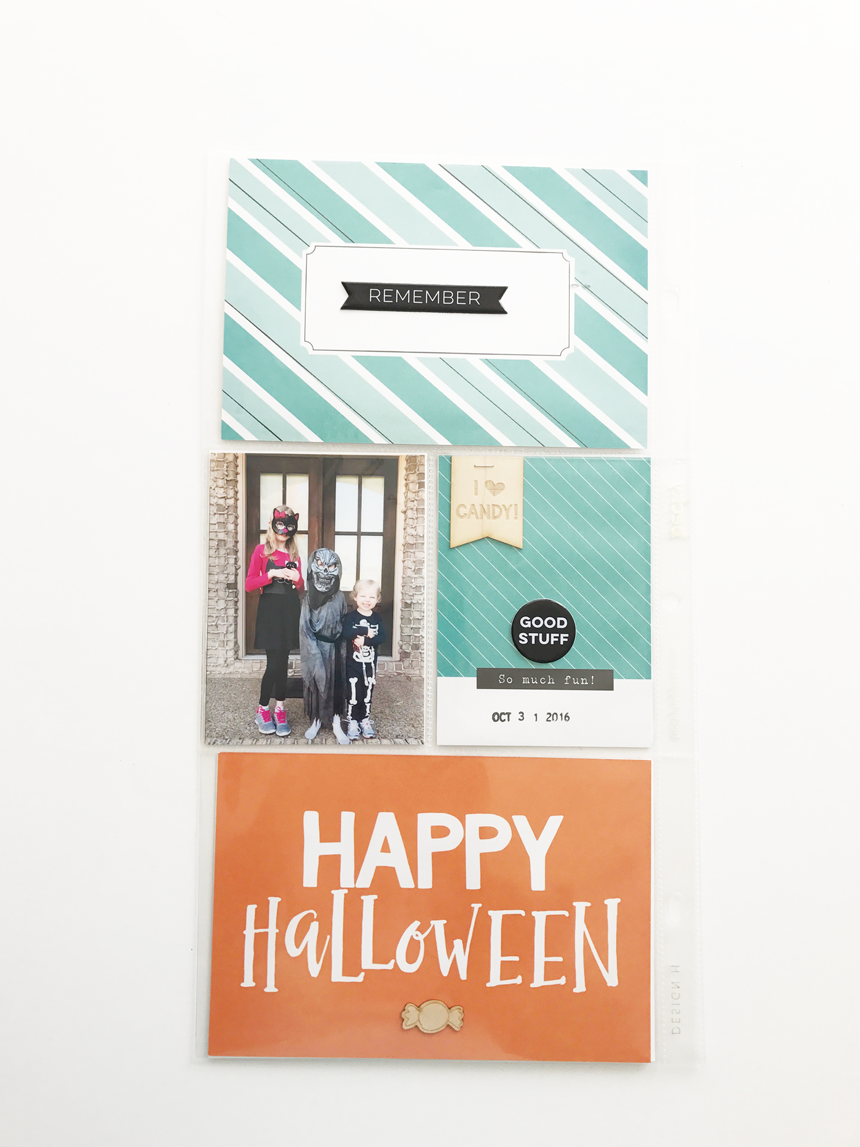 The color palette in the kit is great, too! Love the orange with the teal and how about the tiny little candy wooden veneer embellishment! Adorable!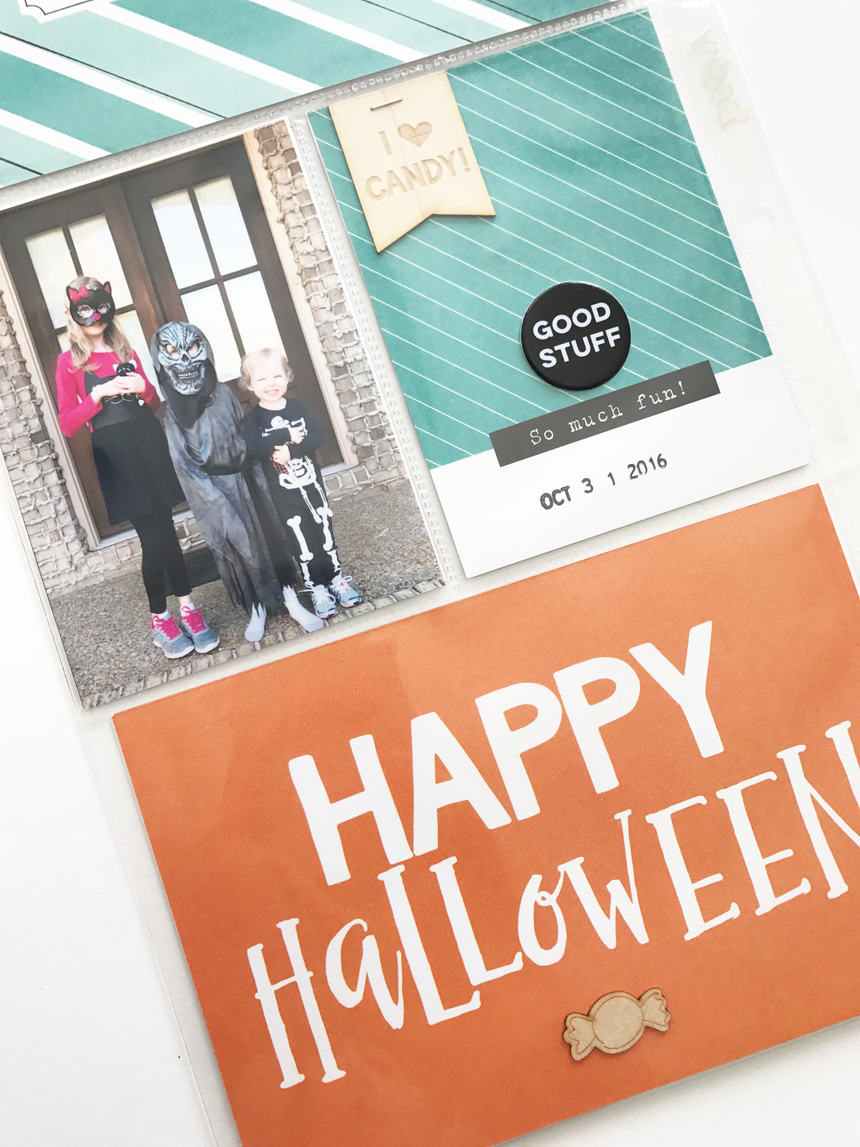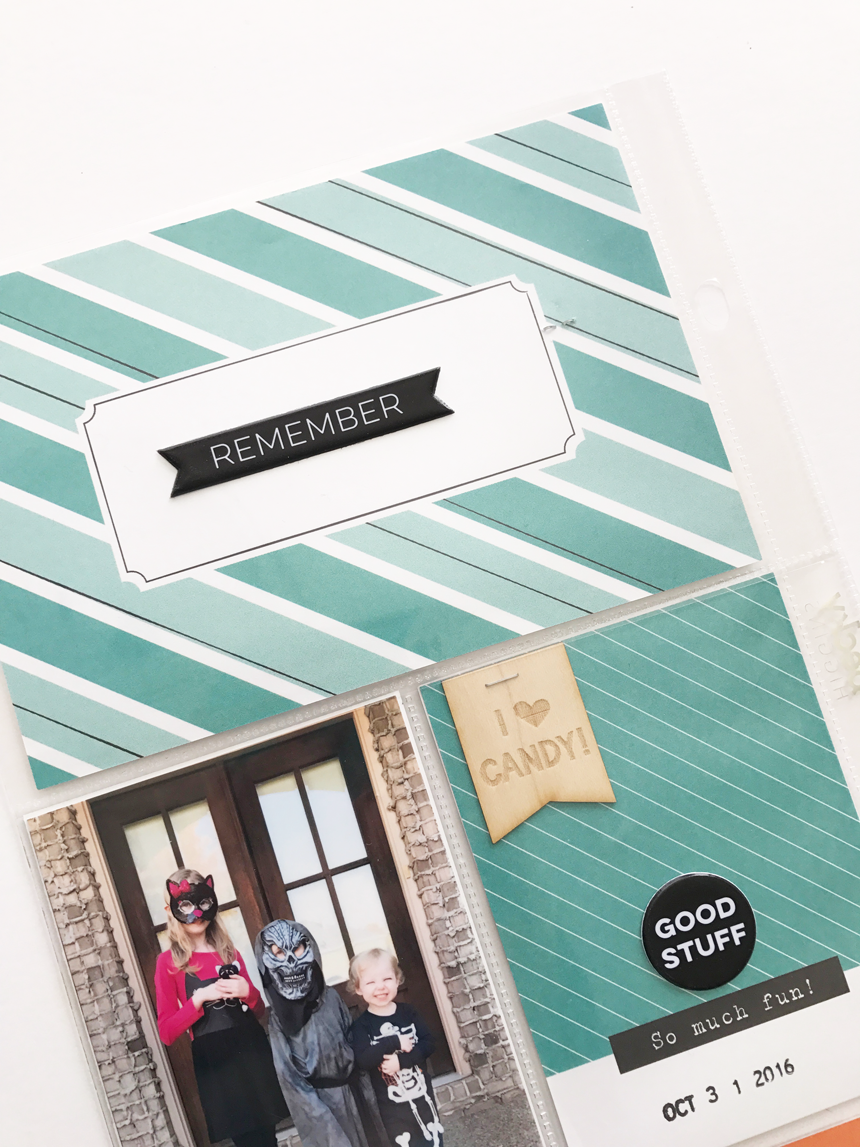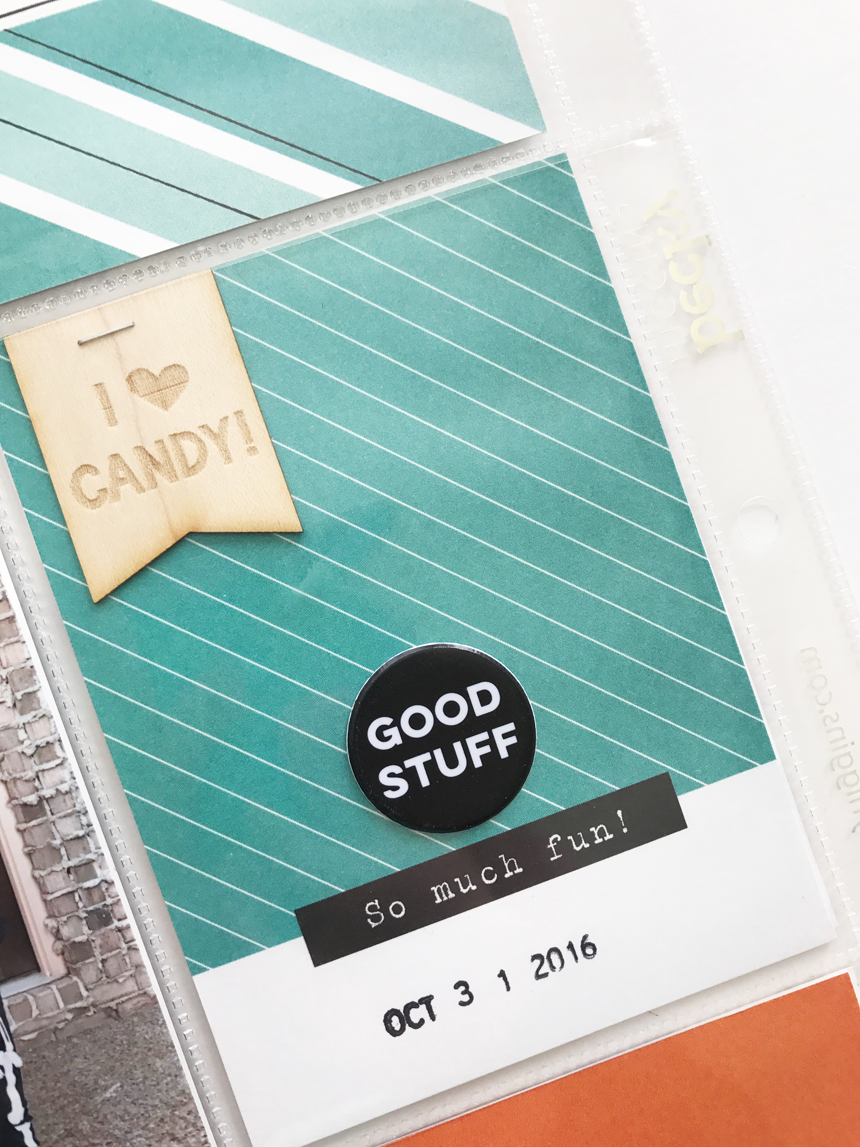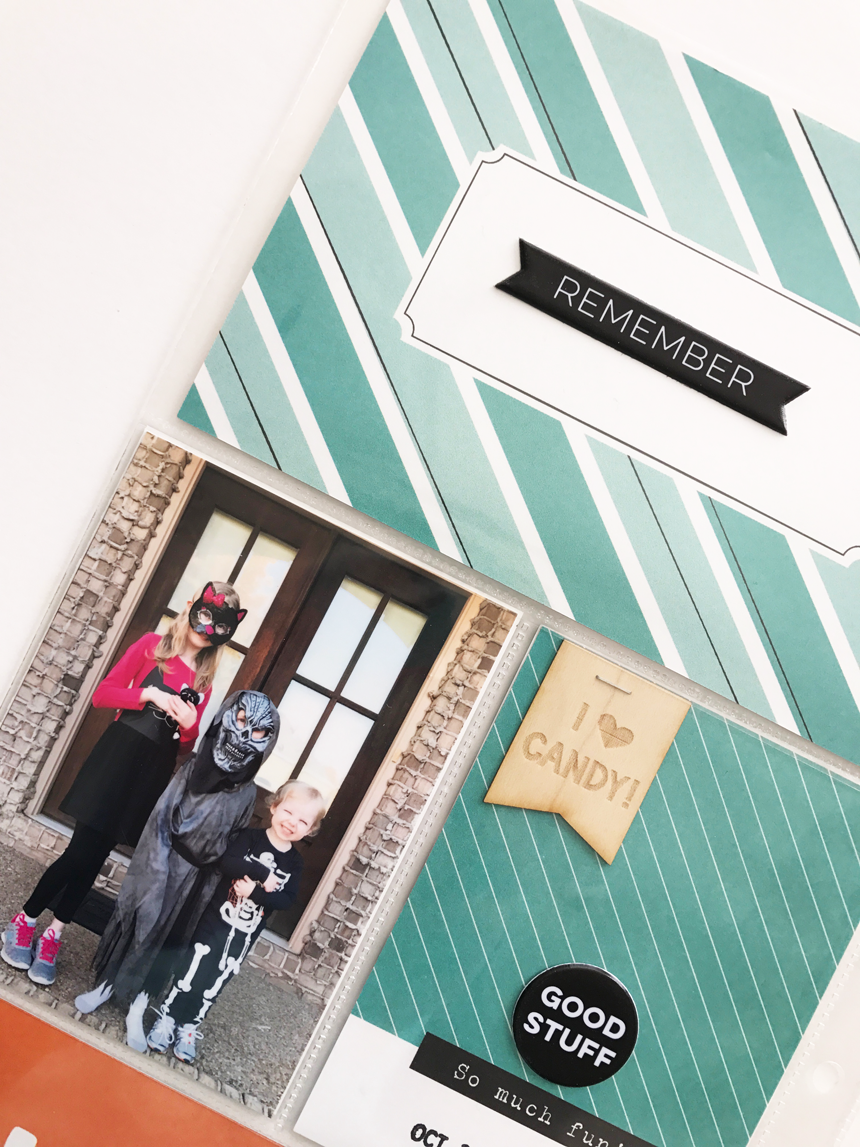 I had so much fun creating this page protector of our memories from this Halloween. Investing in some Project Life goodies and monthly kits are the way to go, my friends. Simplify your memory keeping and get those life moments recorded! You can do it AND have fun doing it, too!
XO!