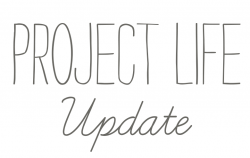 Hi there friends!
It's Tuesday and so I'm sharing some more Project Life pages with y'all today! This spread has a few more inserts since I had some smaller sections to include in this time frame! Let me get to sharing!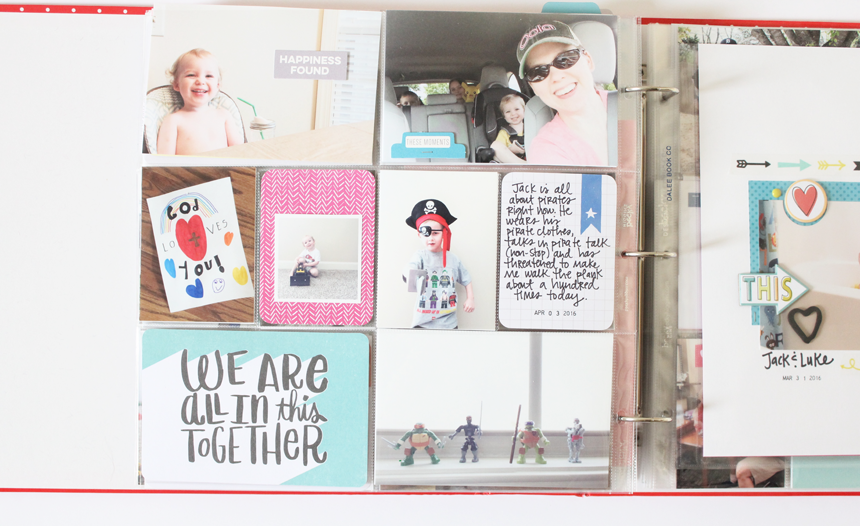 I used DESIGN A page protectors for the main outside pages of the spread. I threw in some random cards from a Studio Calico Project Life kit and some Kiwi and High Five Editions, I think!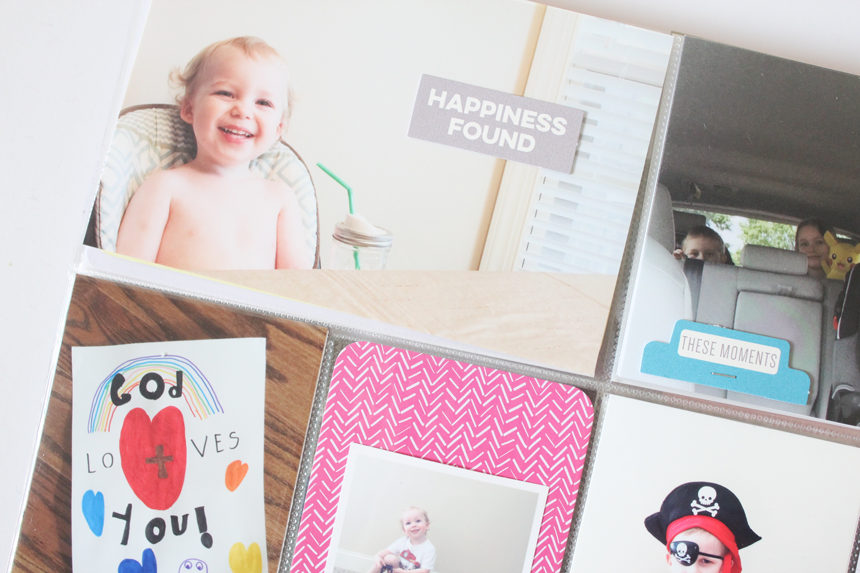 I added some super simple embellishments from a previous Elle's Studio kit. The tab die cut and "Happiness Found" die cut are from the Thankful Collection a bit back. Love how I can use those embellishments for so many different occasions! Super versatile!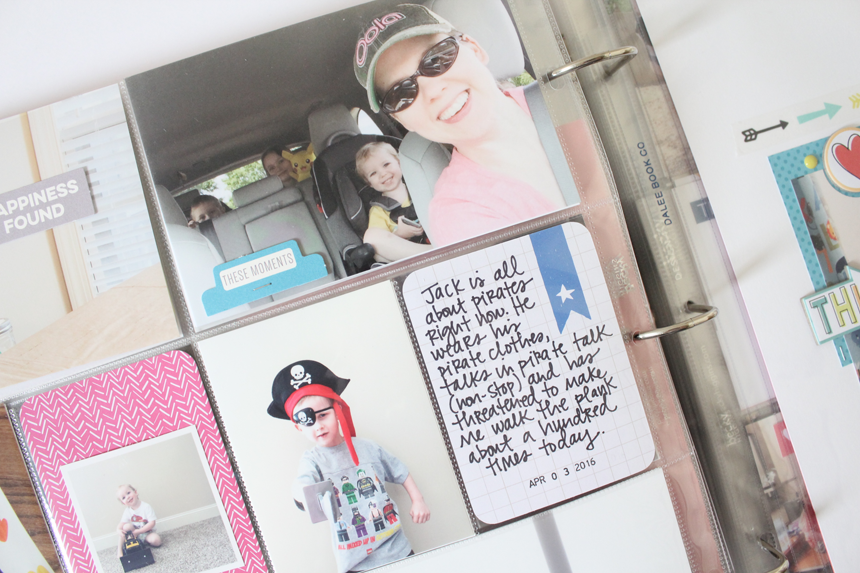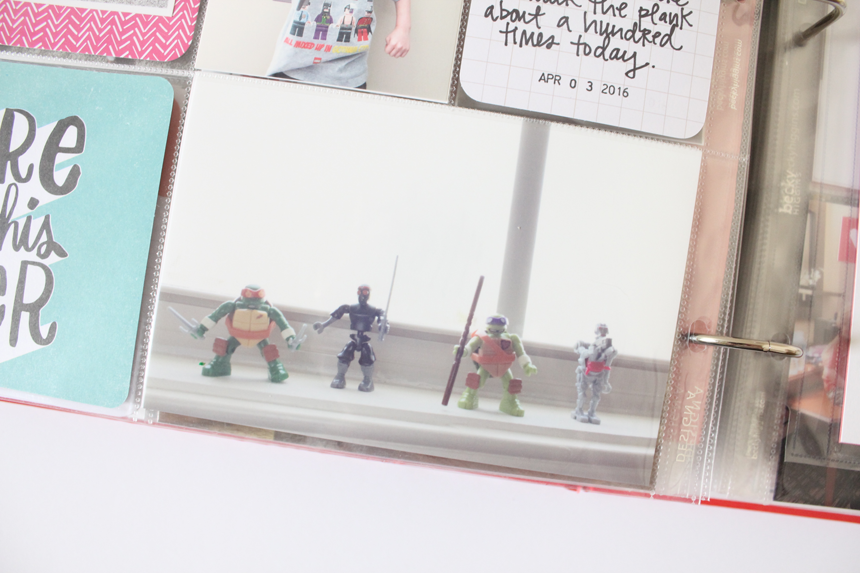 In this spread I've got an 8.5×11 page protector with two layouts that I previously shared here on my blog. THIS is the front layout …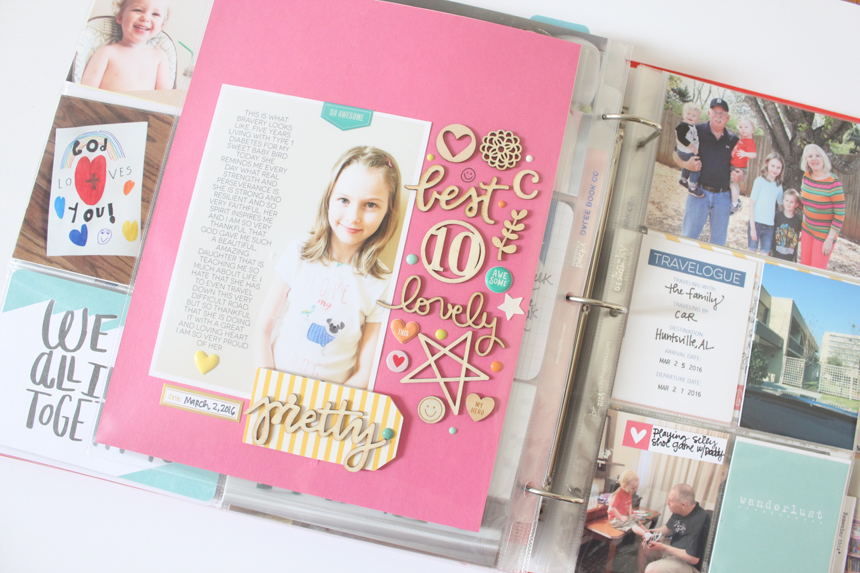 … and THIS is the layout on the back. ;)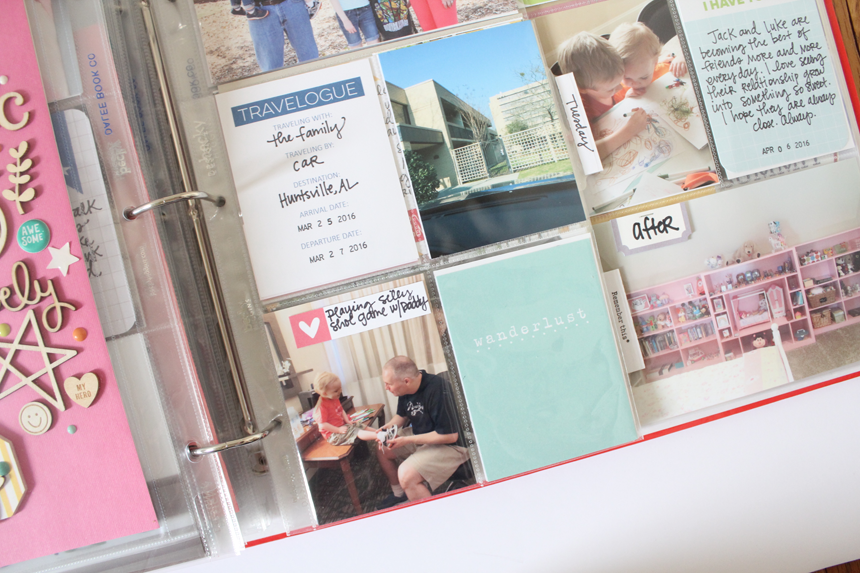 I've also included the little travel page inserts from a trip we took back in March. You can see the pages HERE.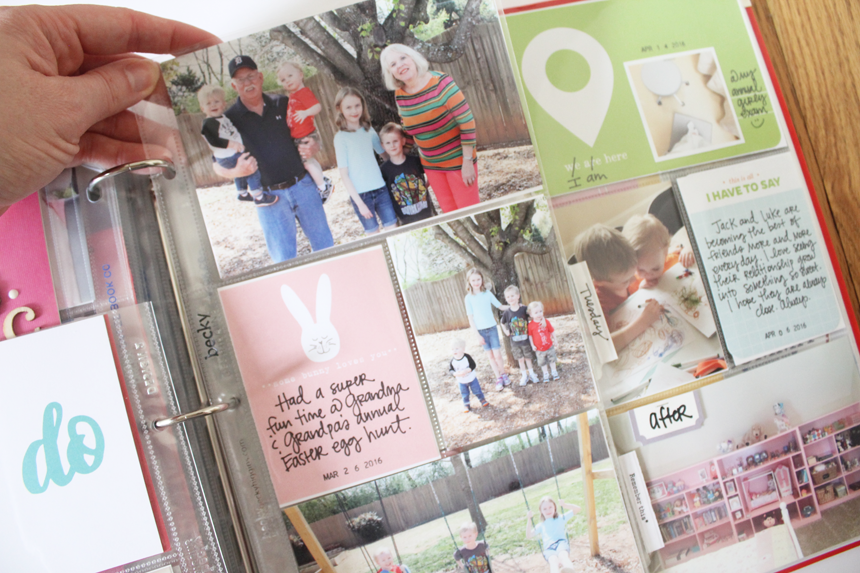 I've also got a small insert using a DESIGN H page protector to show some photos from Easter and an Easter egg hunt we had at my parent's house.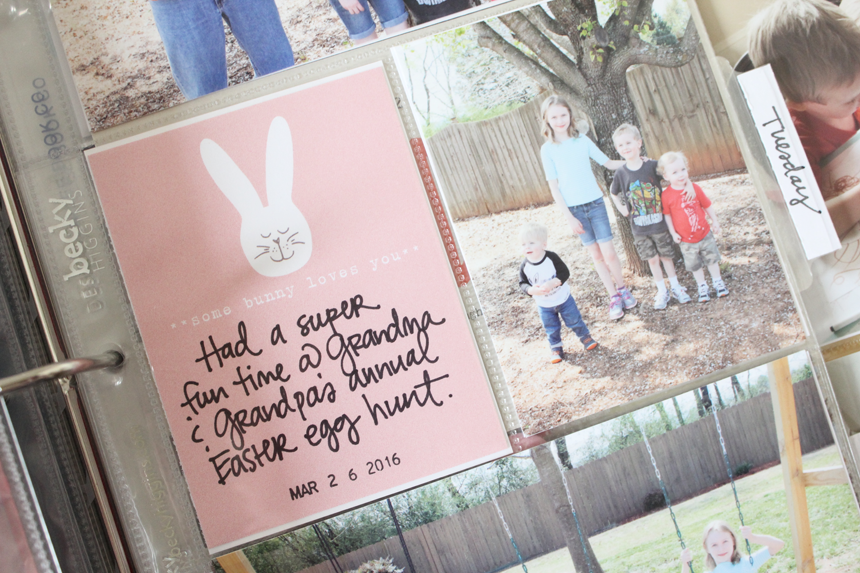 This super cute card is from Elle's Studio. :)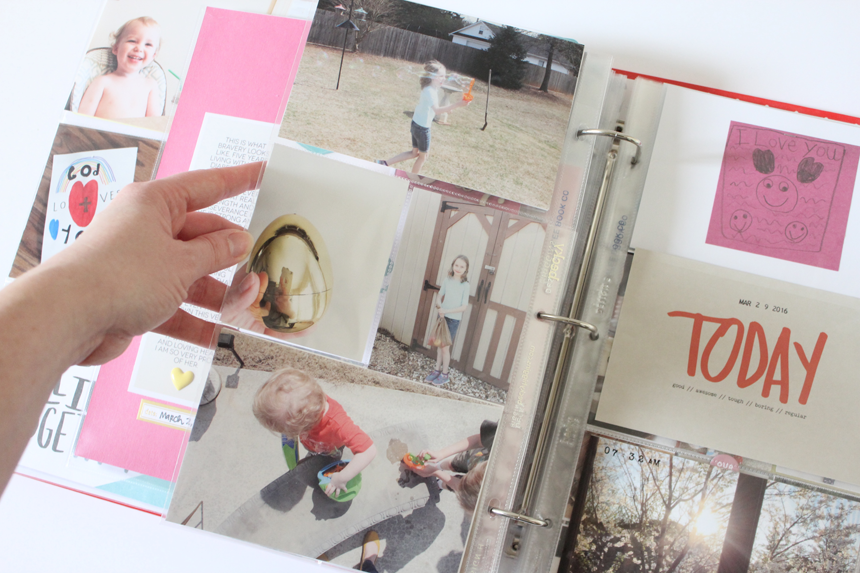 This is the back of the page protector. I just want to state for the record that I found the golden egg that my Dad hid. Yep, I beat my other two sisters and got $20! Ha!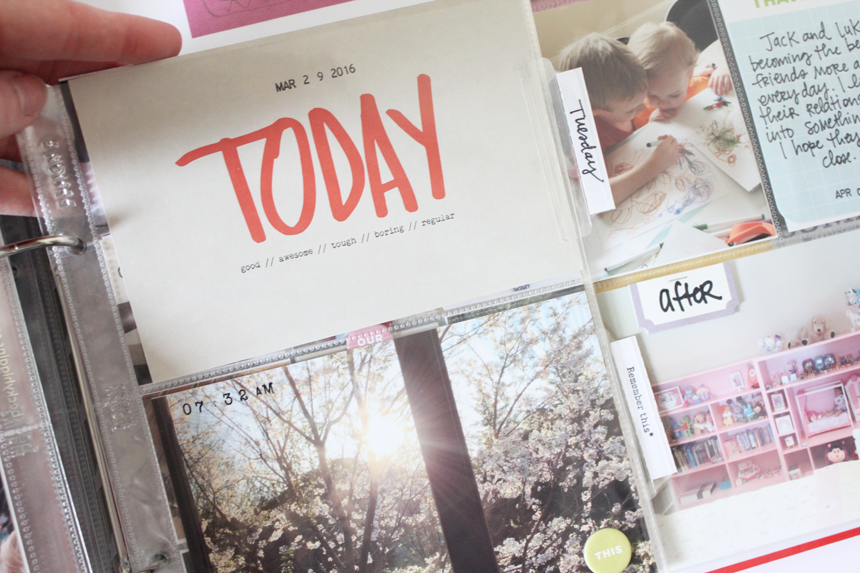 Also in the middle of this page spread is my day in the life! Ha! See – LOTS going on in this spread! You can see my complete DITL that I shared on the blog HERE.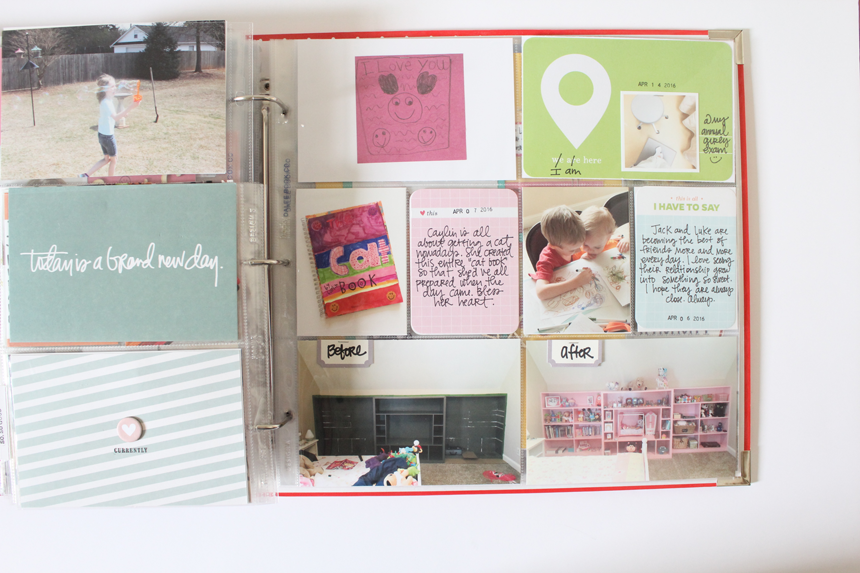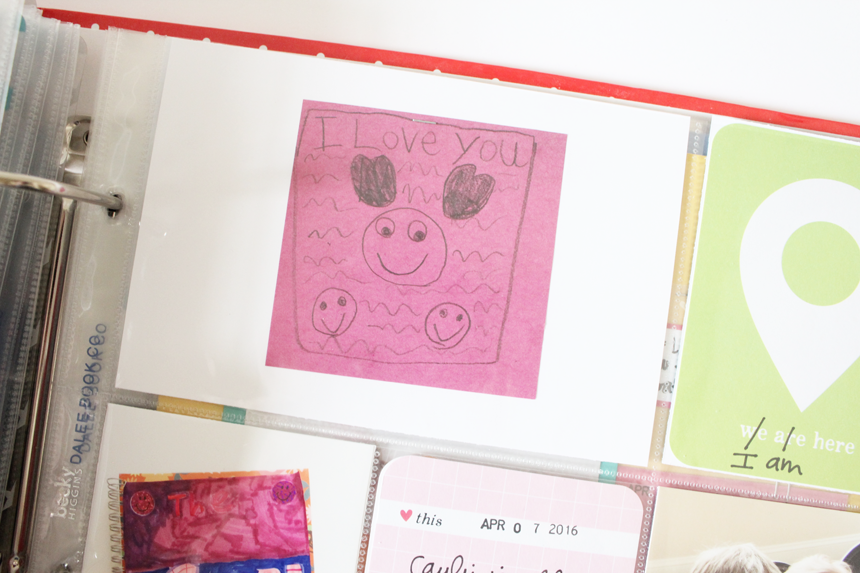 I always love to include little love notes and pictures that my kids draw me. This is a post-it note that my daughter gave to me. :) I just simply cut a piece of white cardstock and adhere it to it.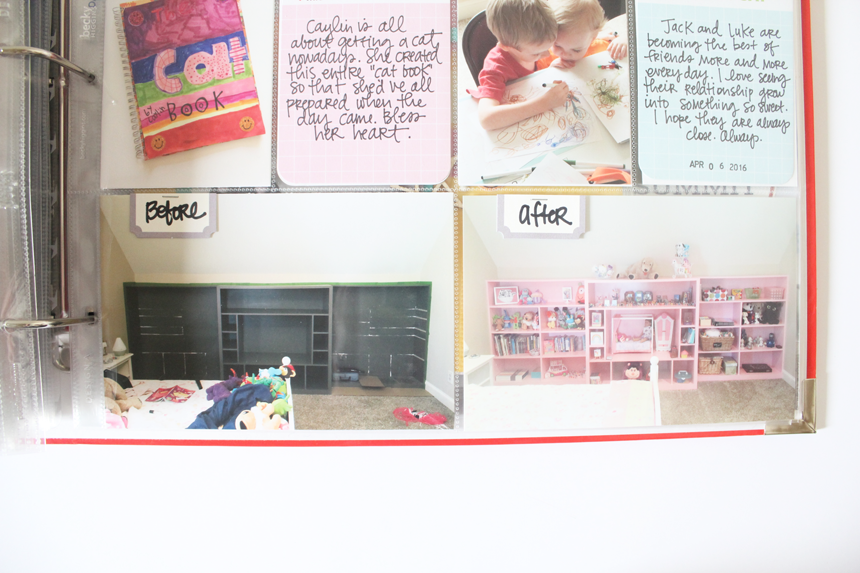 I wanted to include these "before" and "after" photos side by side of my daughter's bookcase in her room and I used a die cut shape from Elle's Studio and just cut it in half and stapled it to the top of each photo. Then I wrote on them. :)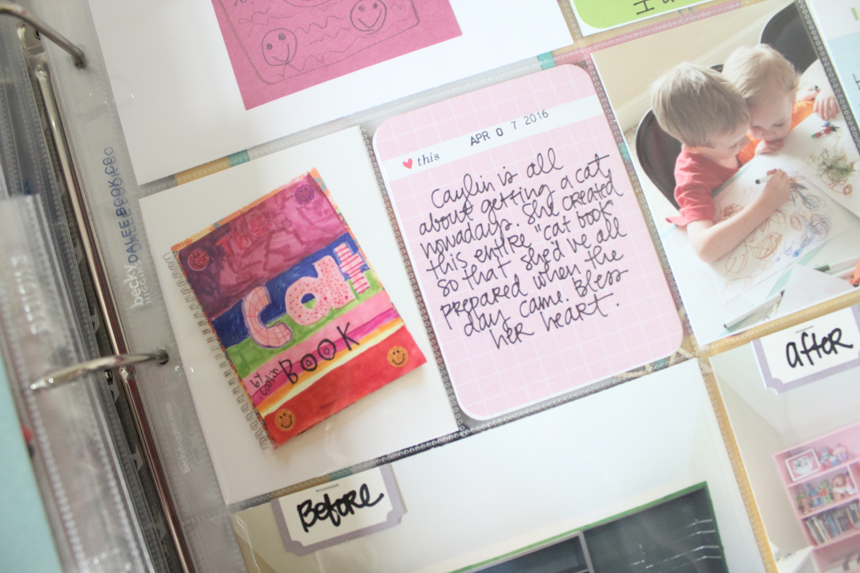 And that's it for this weeks' Project Life page share! Hope y'all are having a great week so far!
XO!