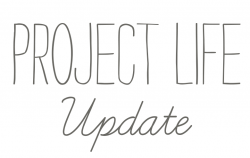 Hi friends!
I've got some Project Life pages to share with y'all today! I hope you are having a great Tuesday so far!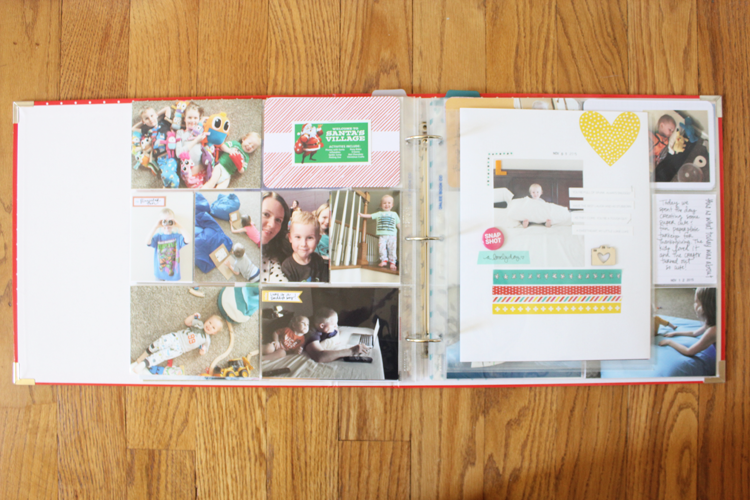 This week I used DESIGN A page protectors and then also used 2 8.5×11 page protectors for a couple of layouts  and something else that you'll see in a bit.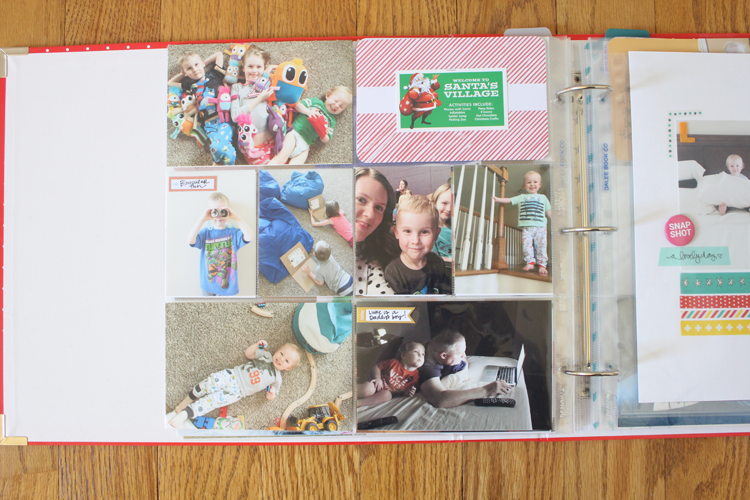 Here's a shot of the left side.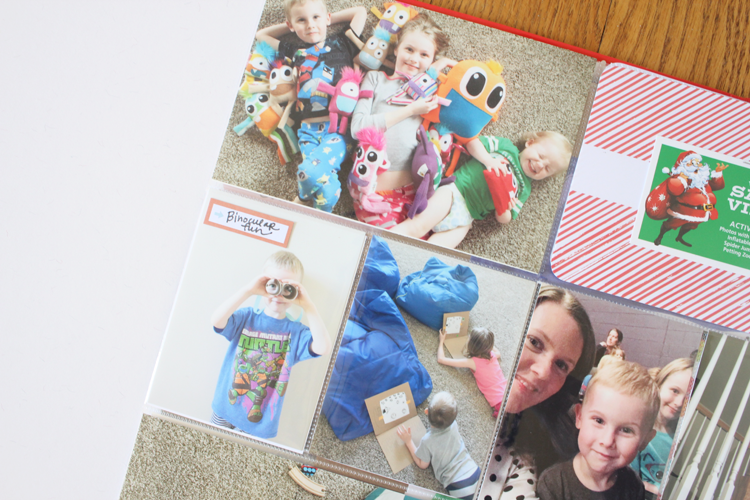 I used a couple of older Freckled Fawn stickers for the pages. I've been in a "use up my products" mode lately. It's so easy to get caught up on using only newer stuff, but I still have so many older products that I love so I'm trying to get those out more and use them!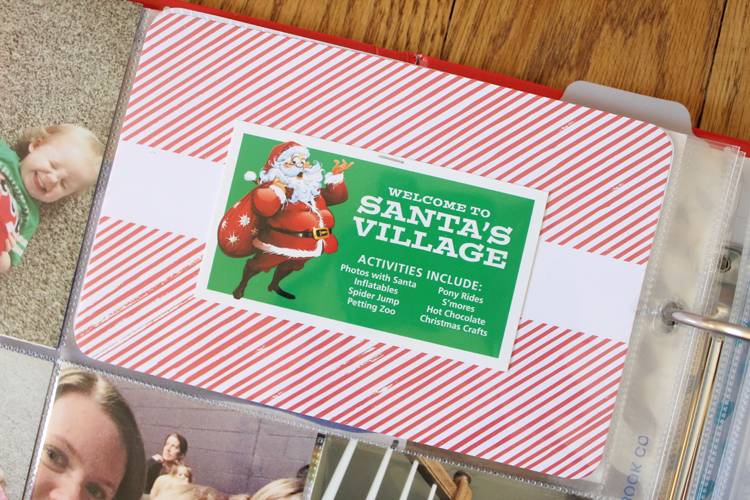 We went to Santa's village to see the Christmas lights during this week and so I just took the business card and stapled it onto a 4×6 card. Super easy!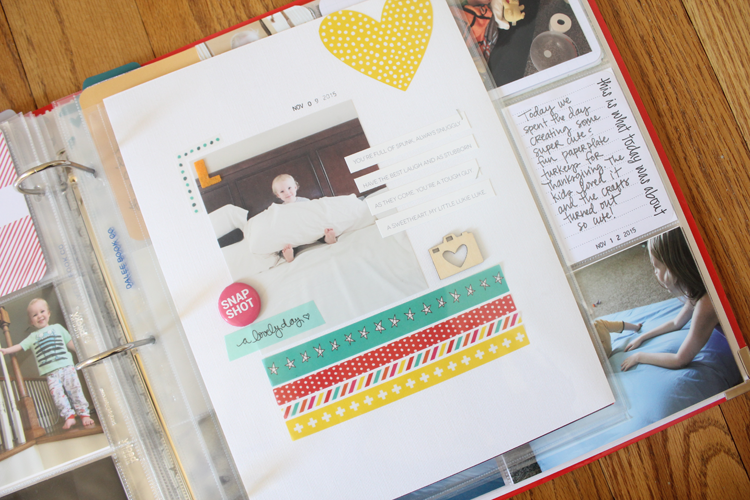 This is a layout that I created using some lovely goodies from a Freckled Fawn kit.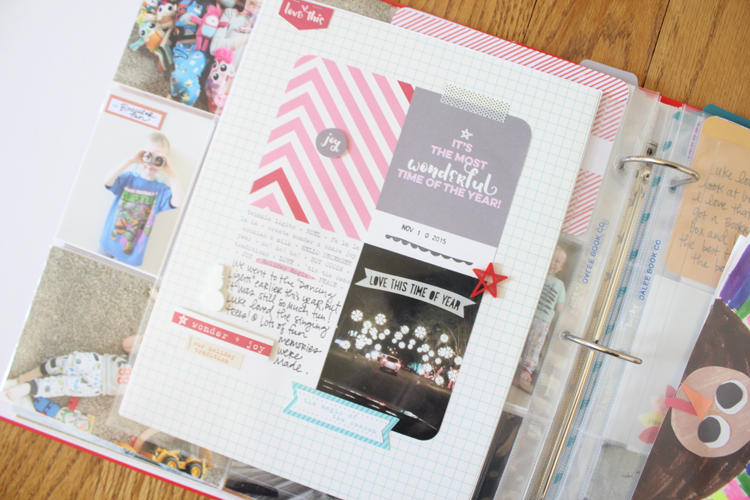 The page of this page protector has this layout in it. I made this layout about our trip to see the Christmas lights using Elle's Studio goodies!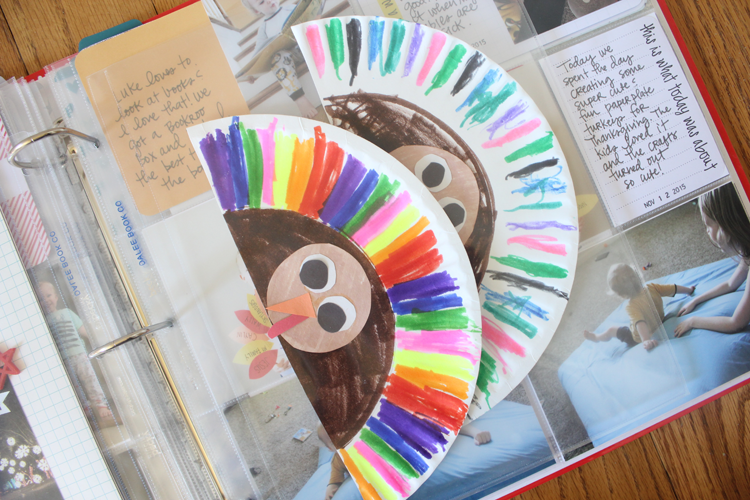 In this spread I also used an 8.5×11 page protector to hold these two super cute little turkey crafts that Caylin and Jack created.I wrote their name and the date on the back and just slipped them in.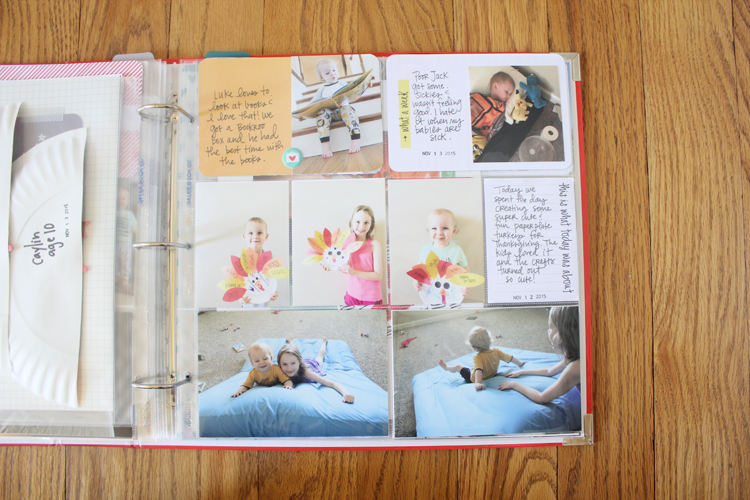 Here's a shot of the right side.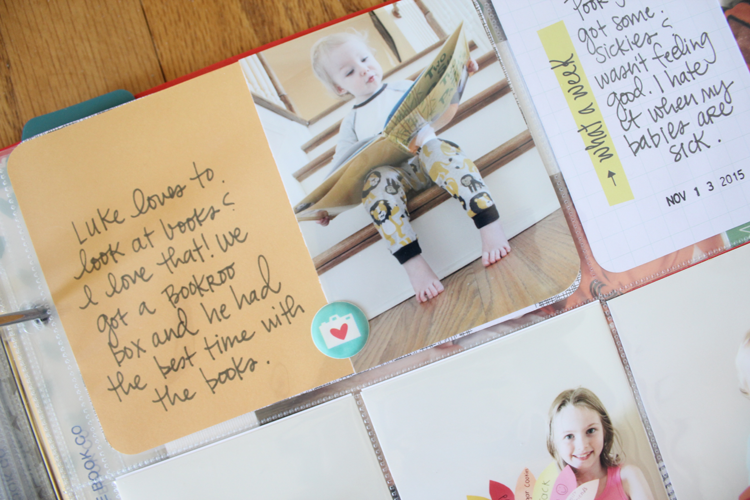 And there you go! Those are my Project Life page shares for the day! I hope you are having a great week! I'll be back with more soon, friends!
• To find out more about Project Life, head on over to Becky Higgins' blog HERE. You can purchase the Confetti Edition that I designed at Becky Higgin's site HERE and over at Simon Says Stamp as well HERE. Also, check your local scrapbook stores, too! Yipppeeeeeeeeee!