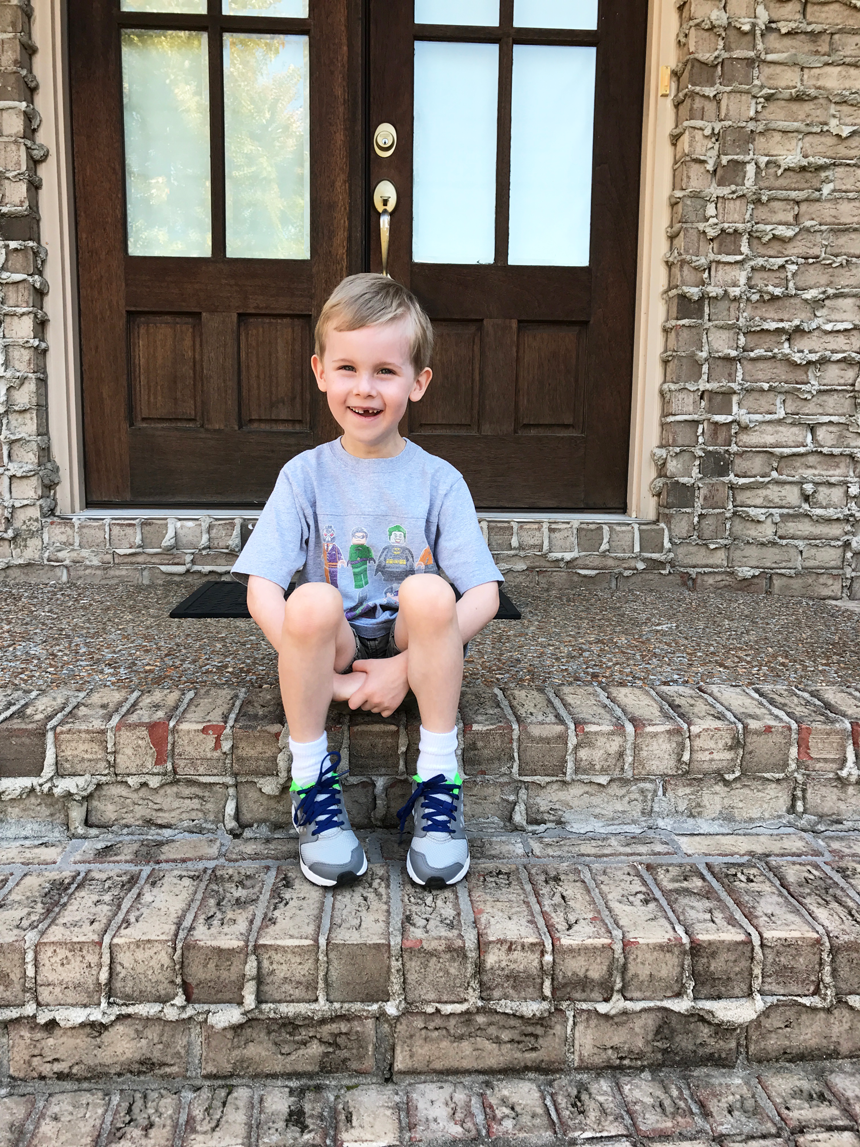 My sweet Jack turned 6 earlier this week and I always love to take a minute, snap a photo of them on their birthday and then do a "currently" list for them. I think it's a simple way to document a bit of their life and I love looking back on it.
Here is Jack's currently list at 6.
Watching: YouTube videos of toy blind bag opening and The Thundermans
Loving: The Grossery Gang, Fungus Amongus and Legos
Wanting: More Skylanders and Skylanders Trap Team crystals
Eating: Spaghetti, grapes, grilled cheese, pizza and bananas
Playing: Skylanders Giants, Legos, Grossery Gang, Fungus Amongus and Playdoh
Singing: Unstoppable and I want a Mac Daddy
Asking: To go outside and to play playdoh and for FOOD. All of the time
Negotiating: For more playtime and less cleaning up room time
Wearing: Camo shorts and Lego t-shirt (his favorite outfit right now)
Looking forward to: Christmas and his next birthday
Jack is just THE sweetest guy. He'd give you the shirt off of his back and he has the biggest heart and the nicest disposition. I'm so proud of him and thankful that I'm his Mama. No matter how big he gets, he'll always be my little Bub Bub.