Happy Wednesday, friends! We're getting through the week! Hope you are having a good one so far!
Today I wanted to share the October Freckled Fawn embellishment kit with you and a layout that I finished recently using the kit!
Here is the kit in all of its glory: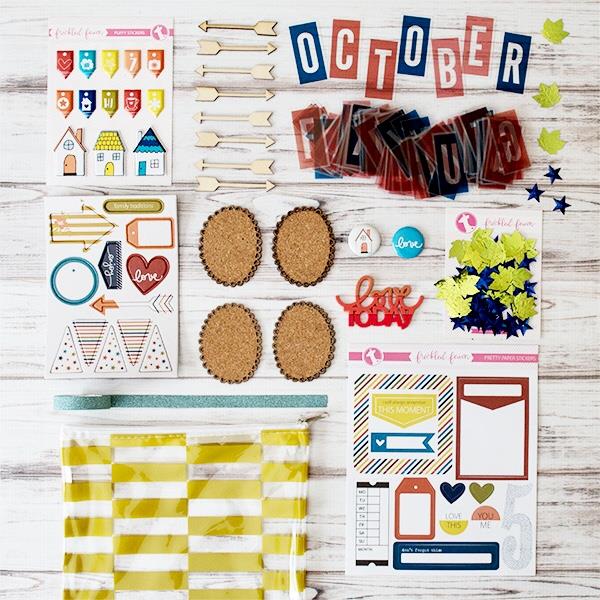 I just LOVED the color palette of this one and all of the goodies it contains. So many versatile embellishments every month!
This is the layout that I created using some of the embellishments from this month's kit: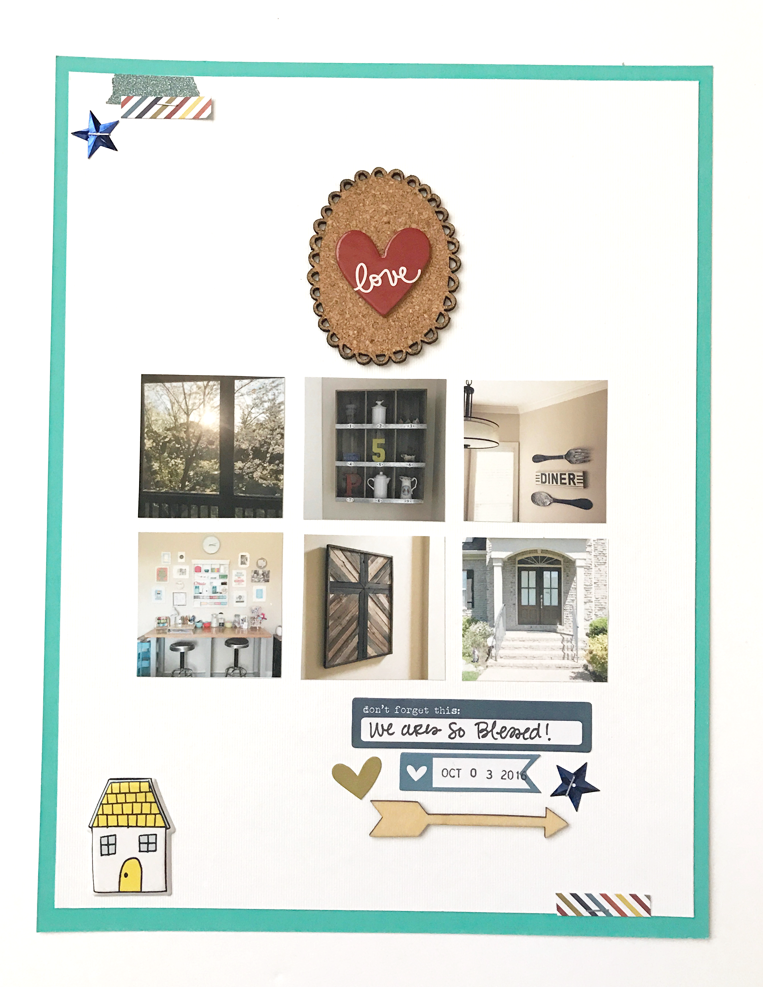 There are so many great elements to use in your papercrafting and scrapbooking! I decided to use some of the "home" embellishments in the kit to focus on documenting some areas of our current home that I love. I thought it would be a great way record this house. I kept the photos simplified – only included 6 photos of different areas of our home – and printed them out as 2×2 photos. I then put them in a grid pattern in the middle of my layout, but left some space above them to include the corkboard embellishments with the chipboard piece adhered to it.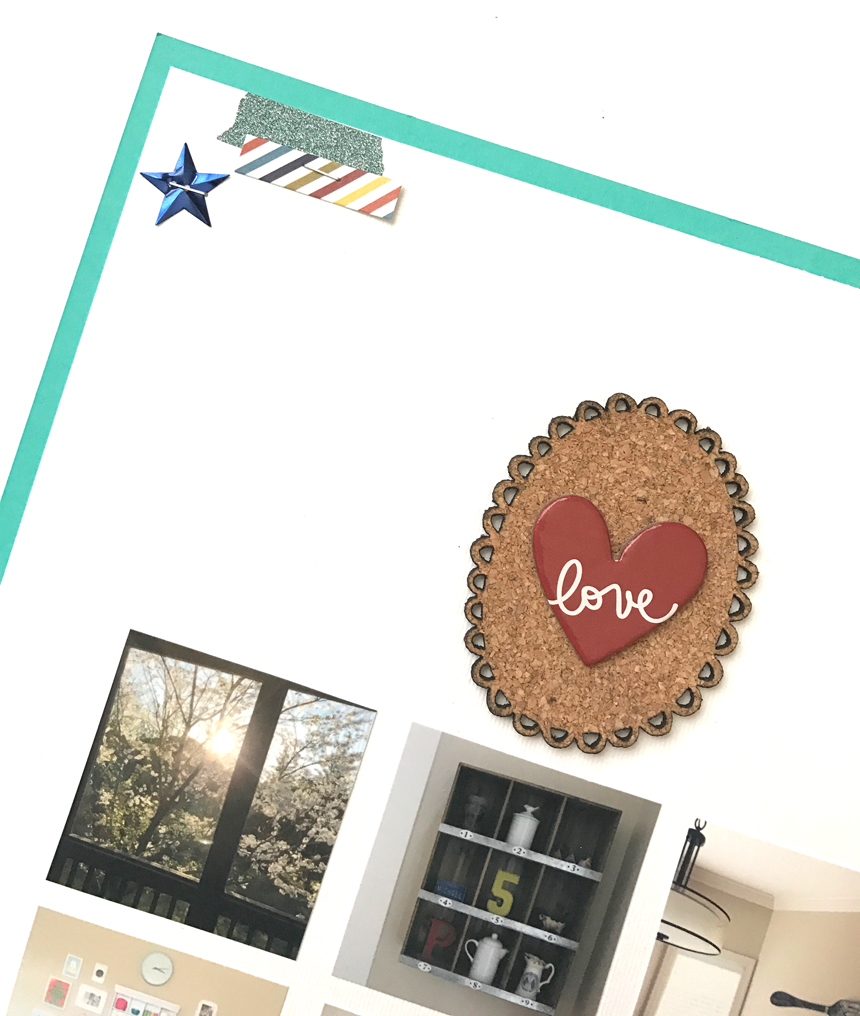 I used a piece of the washi tape in the kit (I just LOVE it!) and then I also cut apart one of the sticker frames in the kit to make a striped sticker strip for just a bit of visual interest at the top of my layout. I felt like it was a bit to empty up there! Ha! I simply stapled those and also added one of the star sequins in the kit to the top, too! It's a super simple way to add some more visual interest to your layout and texture, too!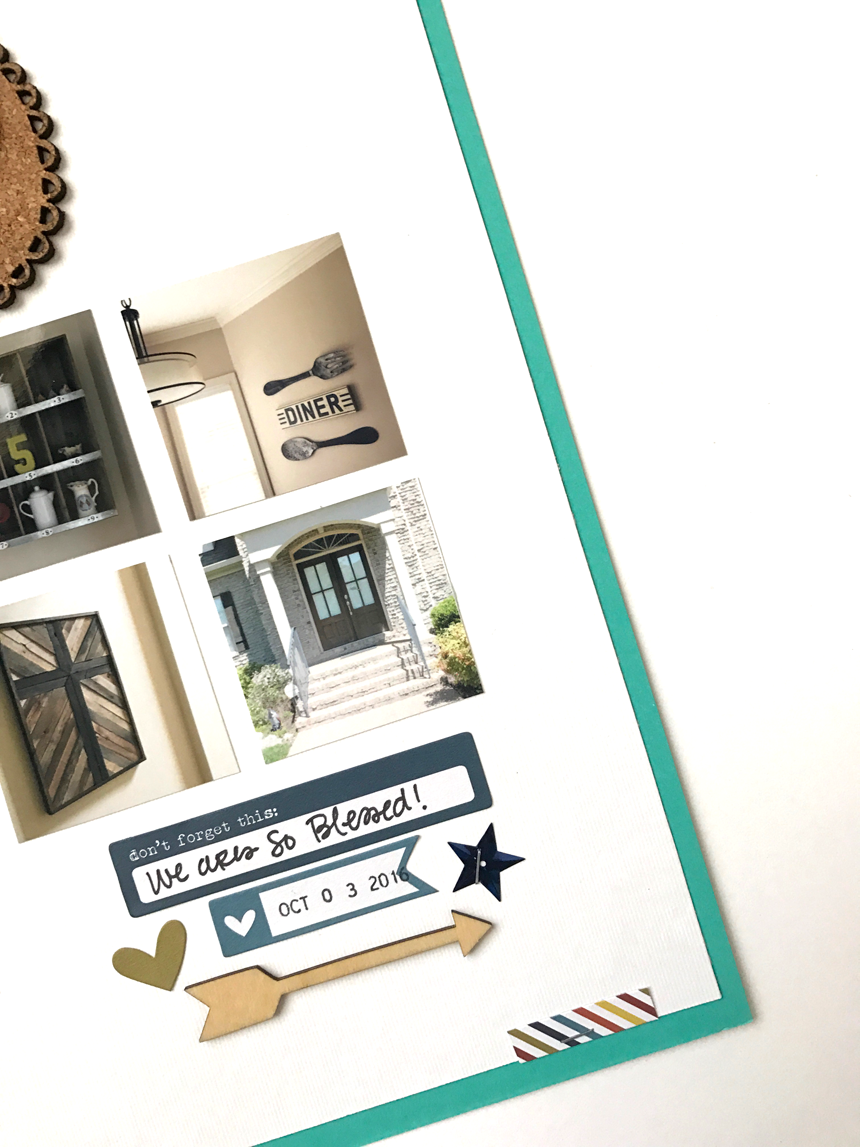 I did a grouping of elements below the photographs – a couple of sticker labels (both have mistakes on them, but I'm just letting it go, whoops!) and then another star sequin, a heart sticker and the super cool wood veneer arrow! I'm a big fan of grouping elements!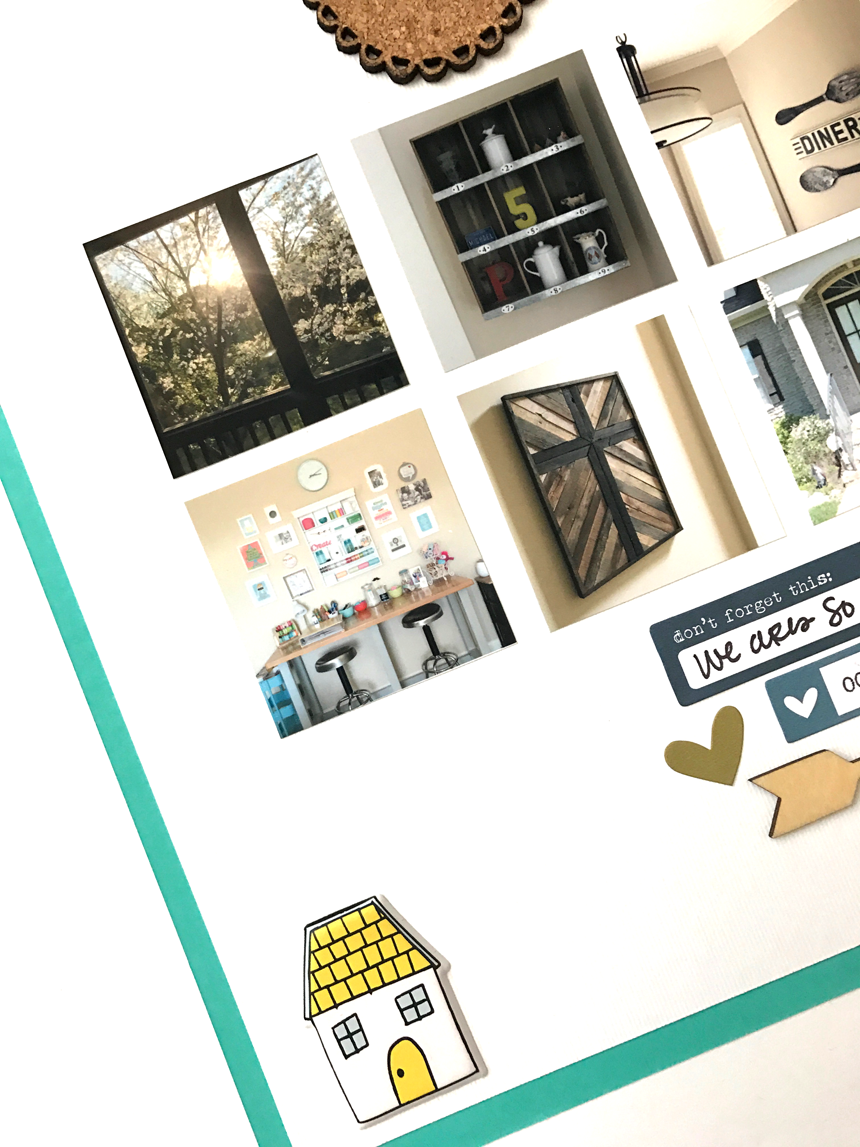 This little house sticker is just the cutest! There are three of these that come in the kit and they are so whimsical and fun, plus they're puffy stickers so that makes them even more cool! Love 'em!
Yep, you can probably see my mistake in what I wrote! Ha! It should be "we ARE so blessed" and not "we ARES so blessed." I got carried away, clearly and well, that was the only sticker like that in the kit and I wasn't going to change it! Ha!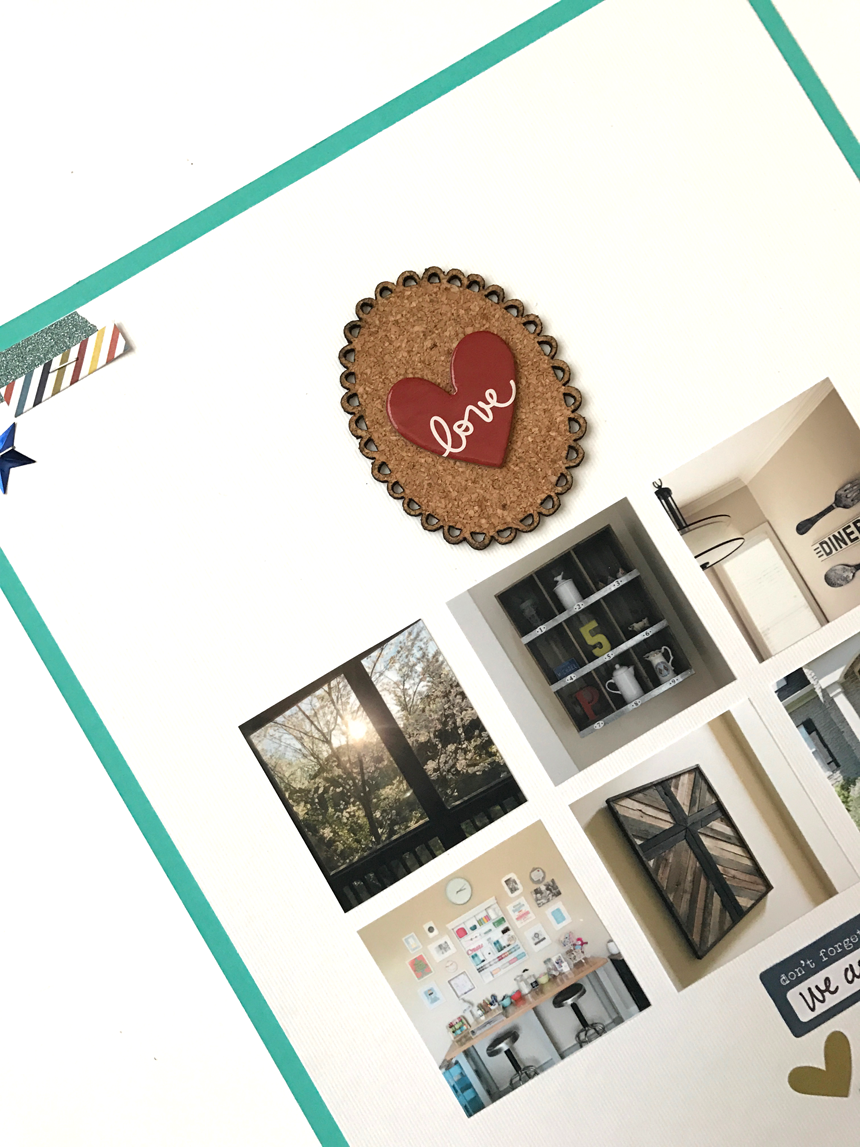 So see, using these monthly kit subscriptions is SO much fun and it really helps simplify the creating process even more because you just take the kit, your photos and your paper (and/or cardstock) and just have at it! Something cute always turns out in the end because the products coordinate so well together and then you also have leftovers that are great on other projects, too and so your dollar is stretched even further!
I wanted to mention that Freckled Fawn also has a beautiful Very Merry Kit that you can PREORDER right NOW. Head on over HERE to preorder yours! It's beautiful!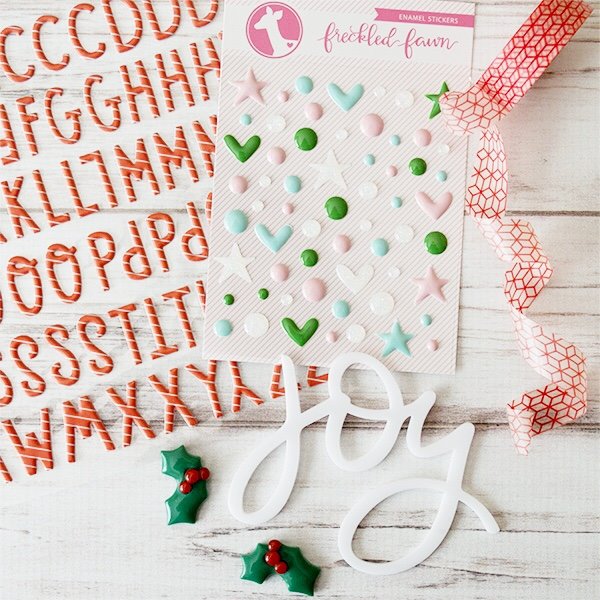 You can find the October Freckled Fawn kit HERE and be sure to check out Freckled Fawn's other products and past kits, too! There are so many awesome goodies to get and use on your papercrafting projects! There's even some planner embellishment kits if you're a planner gal!
Have a great rest of your Wednesday, friends!
XO!