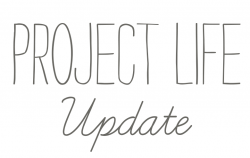 Happy Project Life Tuesday!
Today SO feels like a Monday (because of the holiday yesterday) so like usual lately, I'm a bit late in posting this, but it's still Tuesday so that's an accomplishment, I guess! LOL!
Here are  my Project Life page shares for today: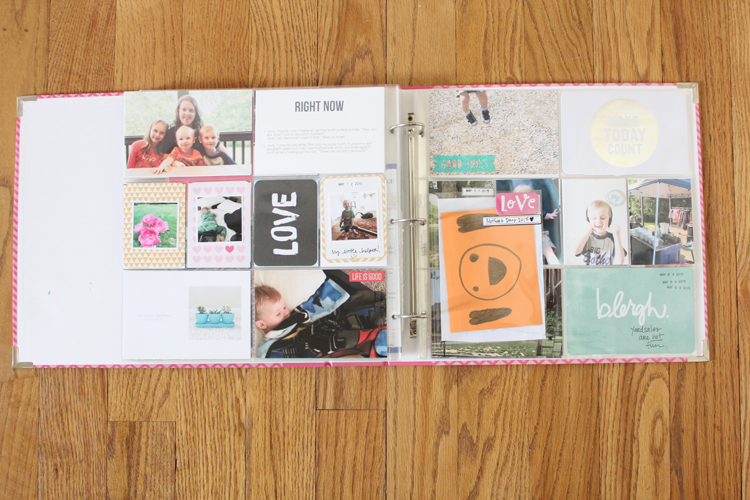 I'm using DESIGN A page protectors and one 5×7 page protector insert. I'm using mostly cards from the Kiwi Edition and one from my Confetti Edition and then one from a Studio Calico Project Life kit.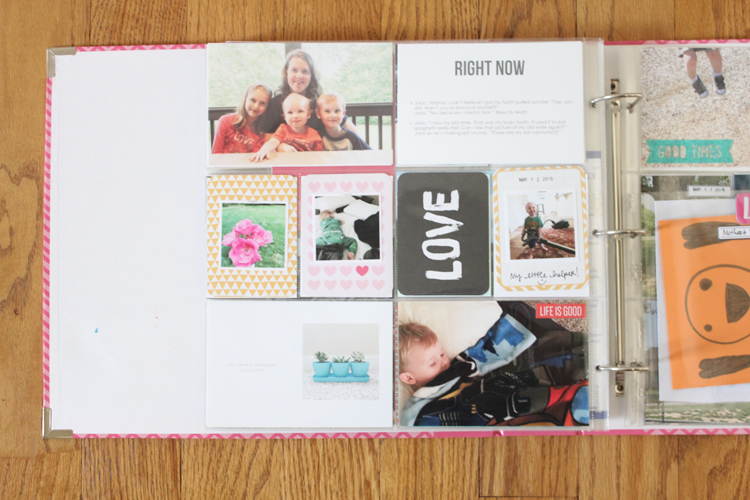 Here's the left side. I kept it super simple. Just stuck in my Right Now challenge card, some photos and some cards. :)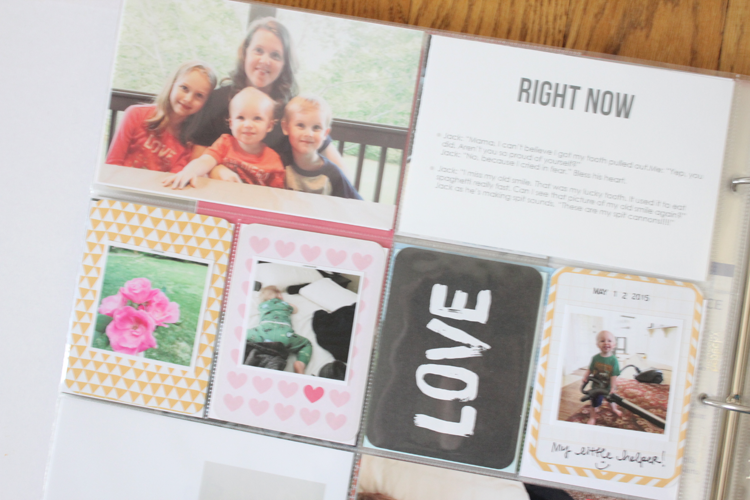 Sorry for the not-so-great photo. The weather is horrible outside right now and I wish I had more natural light.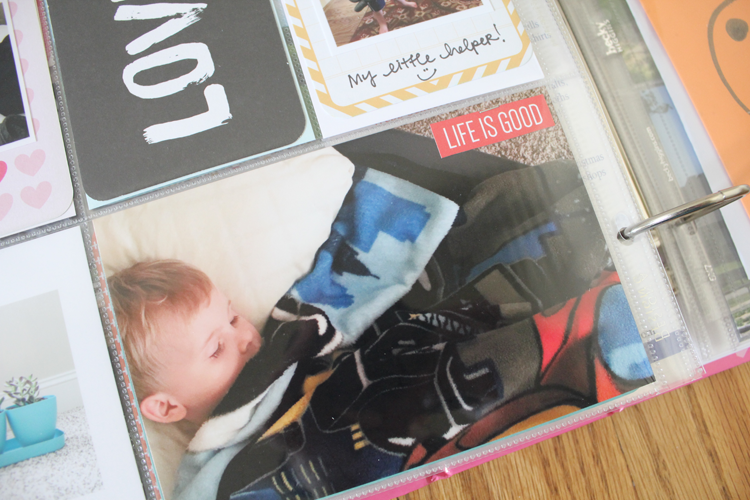 The "life is good" die cut is from Elle's Studio. It was in the March monthly kit. :)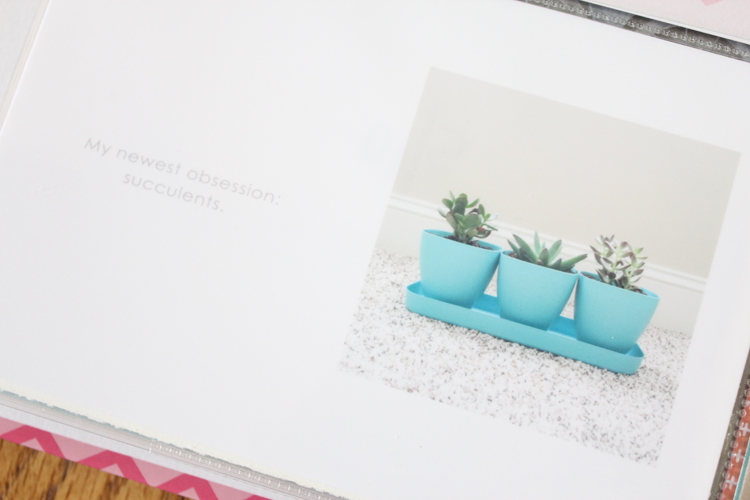 This photo was created using a digital photo template from my friend Tracy that you can find HERE.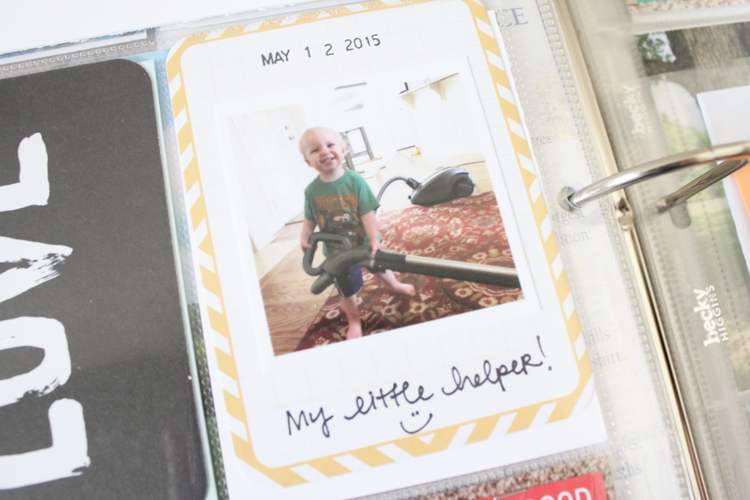 :)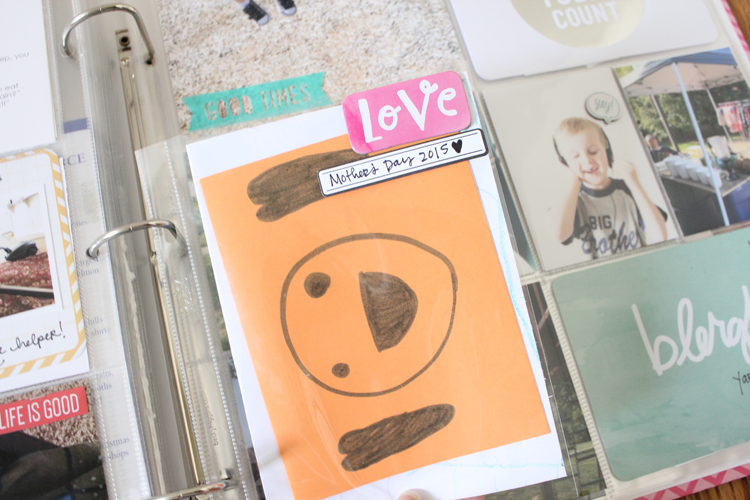 I included the 5×7 page protector in this spread since Mother's Day fell during this time and I wanted to save the cards that my kids made me. I simply put a Kelly Purkey label sticker on it and a chipboard sticker from the High Five collection on it. Done! ;)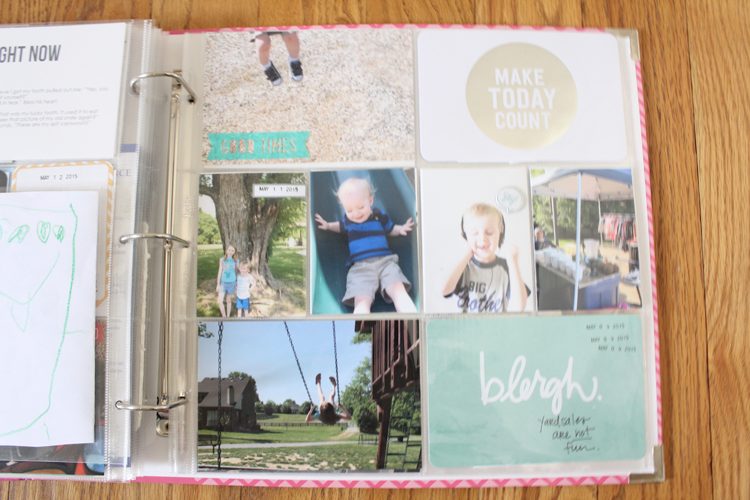 Right side. :)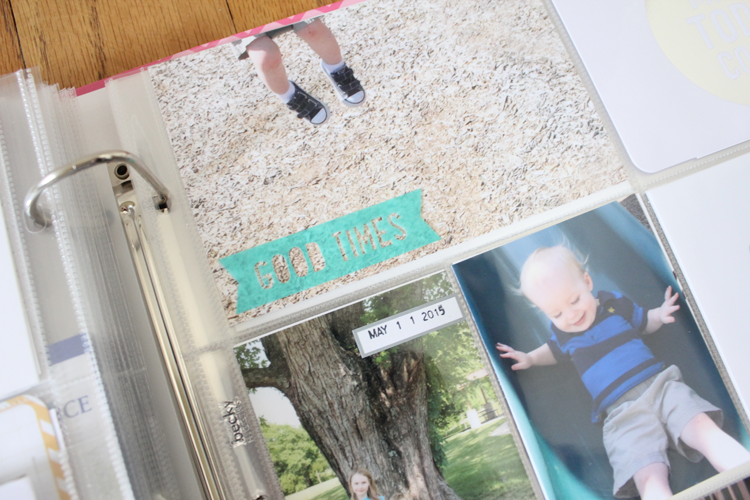 The "good times" little piece is from Elle's Studio as well. The little grey label sticker is from an older Freckled Fawn kit.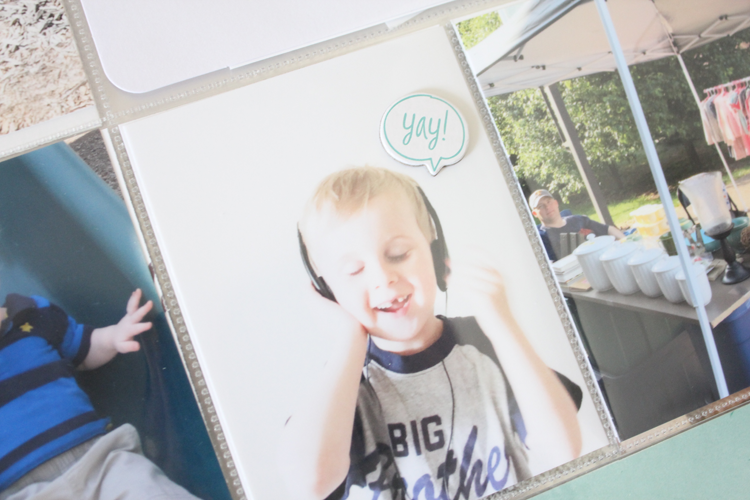 The little "yay" chipboard is from the High Five collection.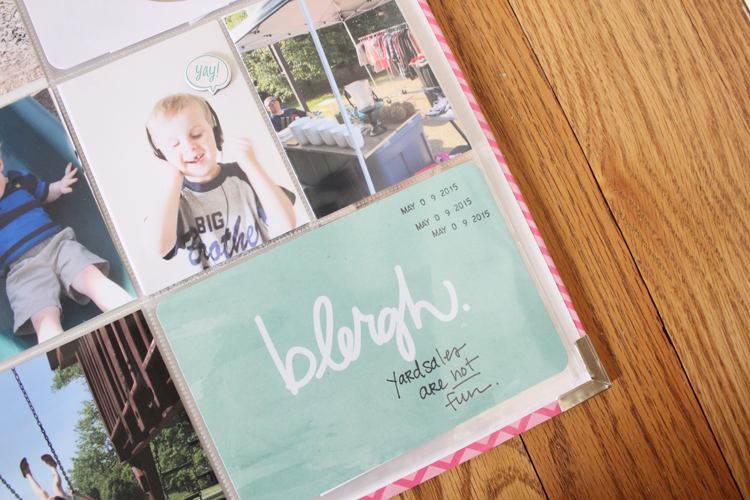 The "blergh" card is from an old Studio Calico Project Life kit. I wanted to include it because we had a yard sale (see photo above to the right of it) and well – let's just say that having a yard sale is definitely NOT as fun as going to them. ;)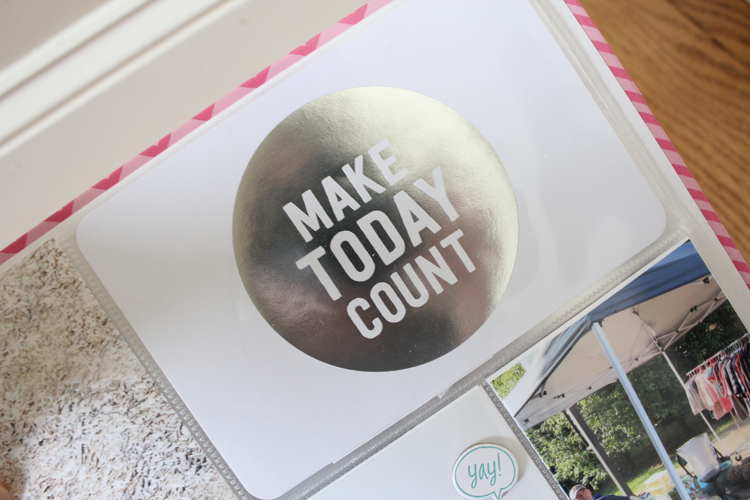 This card is from the specialty pack from my collection, Confetti. Love it!
Well, there you have it! Thanks so much for stopping by today! Let me know if you have any questions!
Have a great rest of the day!
XOXO!