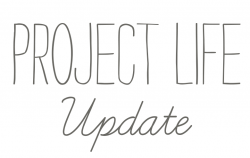 Hello! Happy Tuesday!
I missed last week's Project Life Tuesday after hurting my foot and having to stay off of it for a bit. I'm back though now (thankfully my foot is better) and I've got some pages to share! Yay! I've finished up November! ALMOST there! ;)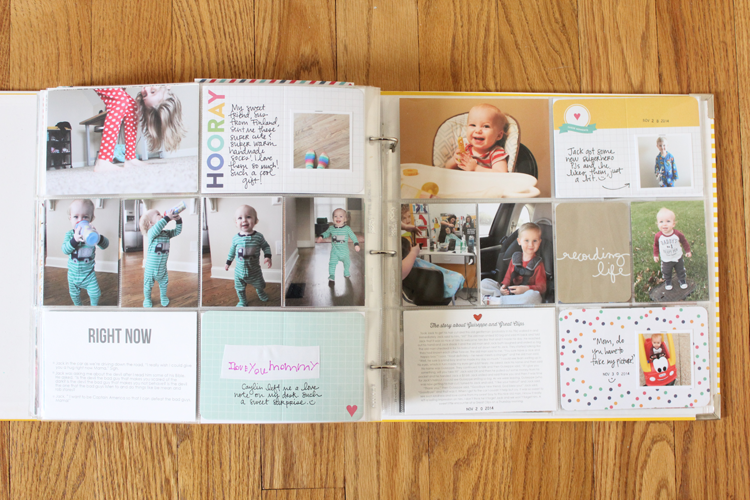 For this week's spread I used cards from the Strawberry Edition and then one card from the Jade edition. It's the 3×4 card on the right page.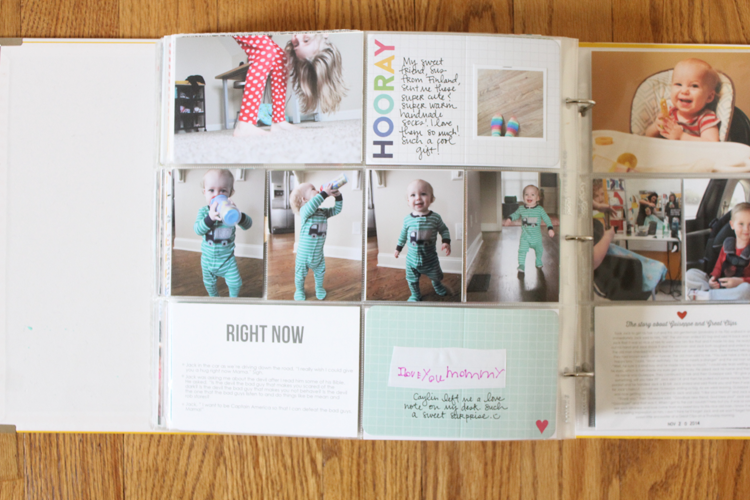 Here's a close up of the right side.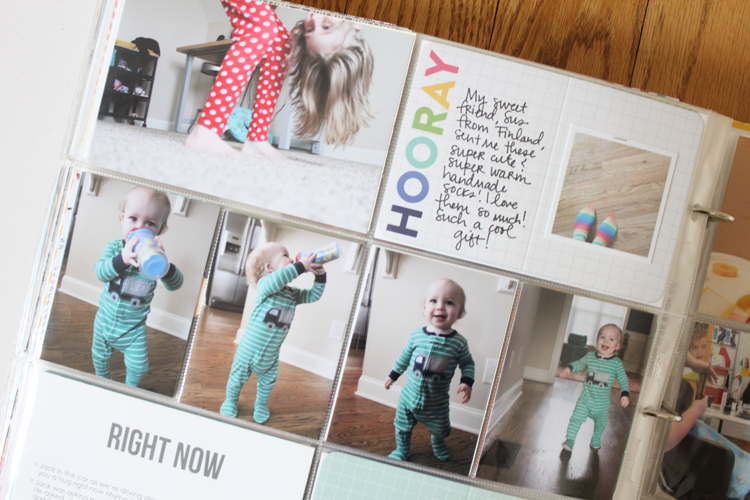 I love using 3×4 photos across the entire page. These photos all went together and so it was perfect and showed off Luke's cute footed PJs. I can't get enough of babies in cute footed PJs. I'm sure I'm not alone in that. ;)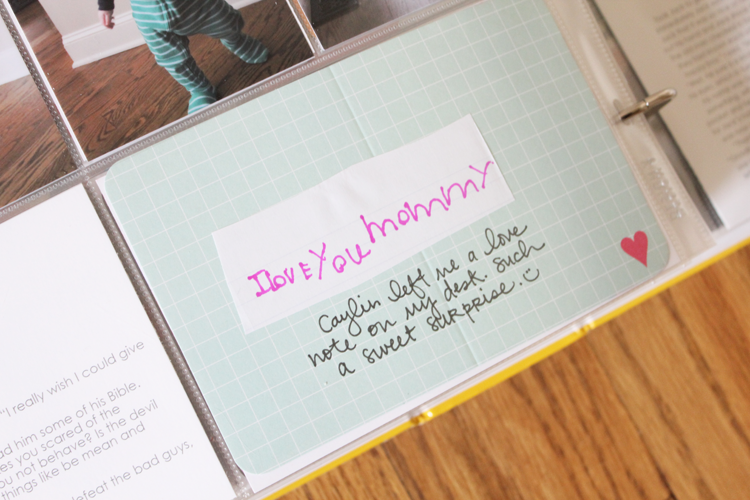 Included a little love note of Caylin's into this week's spread. She leaves me A LOT of them and I just always love seeing them in the album. Also a great way to get her sweet handwriting in the album. :)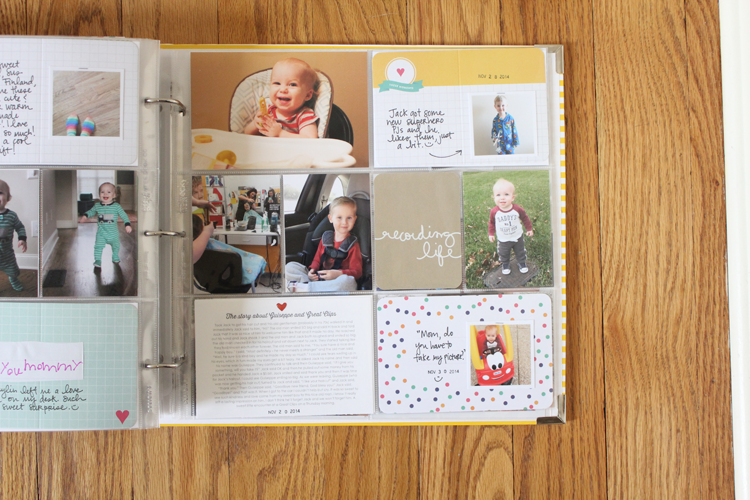 Here's the right side. Super simple. :)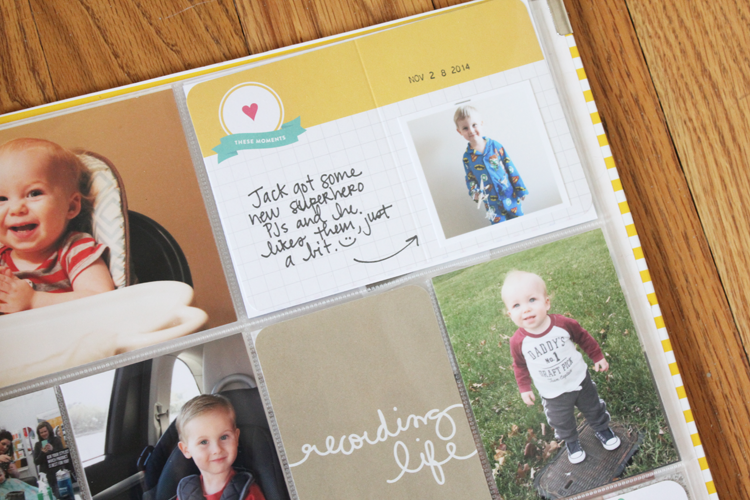 A little close up for ya. ;)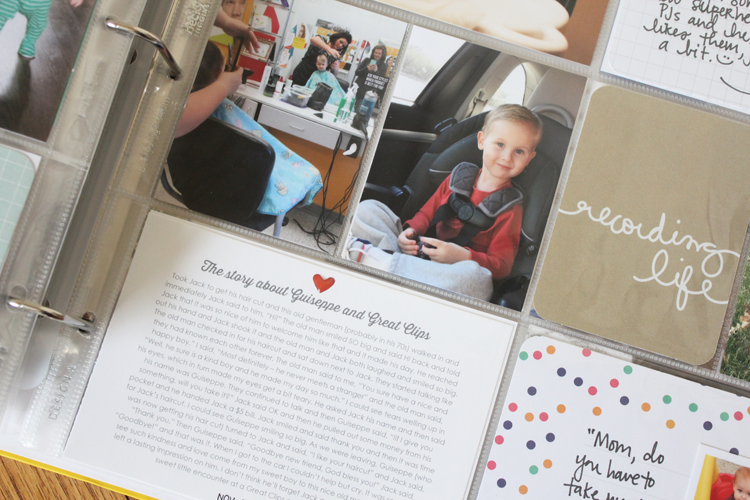 I wanted to be sure I included this little story about the old man, Guiseppe, that Jack and I met when I took Jack to get his haircut. It was such a sweet thing.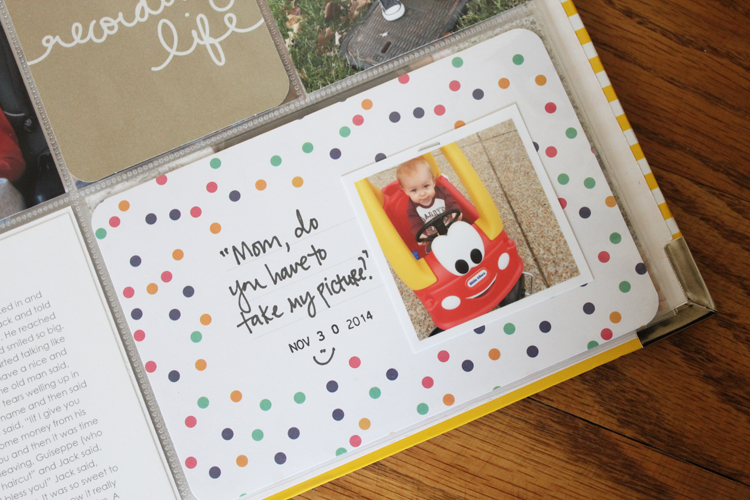 Hope you all are having a good week! If you're not following me over on Instagram, I'd love it if you would! You can find me HERE.
To find about more about Project Life, head on over to Becky Higgins' blog HERE.