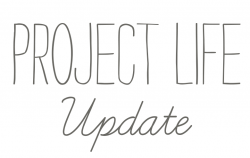 Happy Project Life Tuesday, friends!
I'm back this week sharing some more pages with you and I'm super happy to report that over the weekend I got A LOT done when it comes to my Project Life album. I'm talking – editing photos, printing photos, about 4 page spreads done, a page spread for a trip we took a few weeks ago, got Luke's birthday pages almost done. I'm telling you – I had a super creative weekend and it was SOOOOOO nice. I totally needed it after the sometimes stressful moments of the previous week with school starting. Ahhhh. I feel rejuvenated and scrapbooking just totally makes me happy. I HAVE to remember that even if I can't do A LOT of it every day – I should do at least something each day. Feels good!
Ok, so onto the page shares that I have for today. I've been working on these pages for the past 3 weeks. Yep, I said THREE weeks. Good to have them done and although today is September now, I used the Elle's Studio, August monthly kit on these pages and had so much fun! The kits are always so much fun to use on my pages. The last time I looked, the August kit was still in stock, but they usually sell out so head on over HERE to pick ya one up!
Here we go!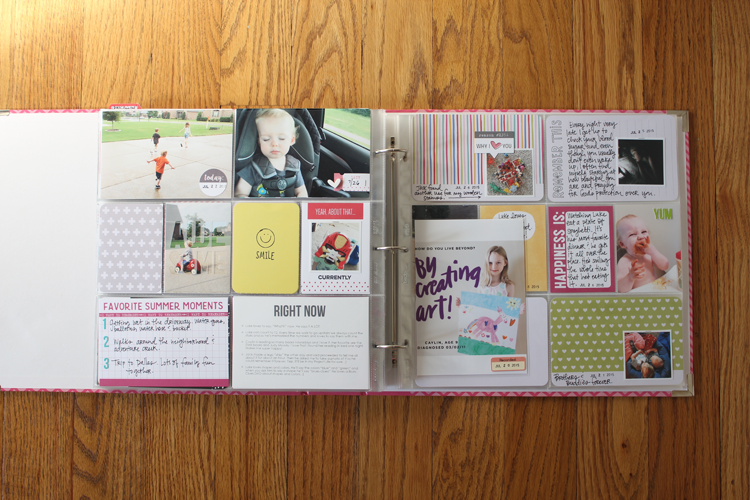 This week I used DESIGN A page protectors and one 5×7 page protector as well. I used goodies from the August Elle's Studio monthly kit that you can find HERE and I also used cards from the super cute High-Five edition as well.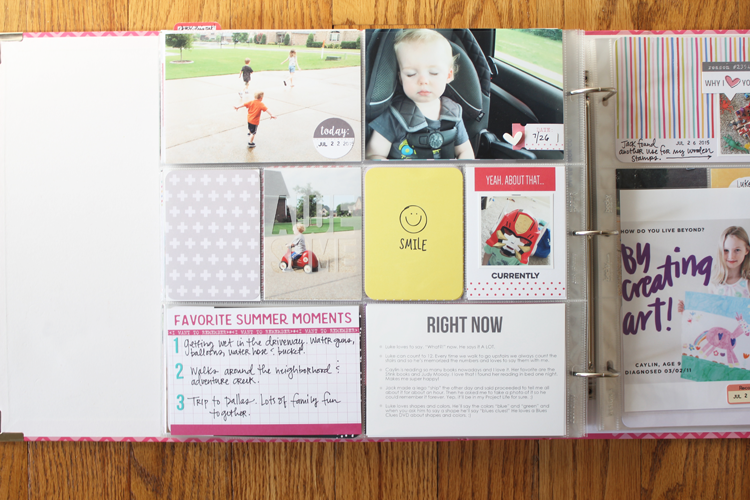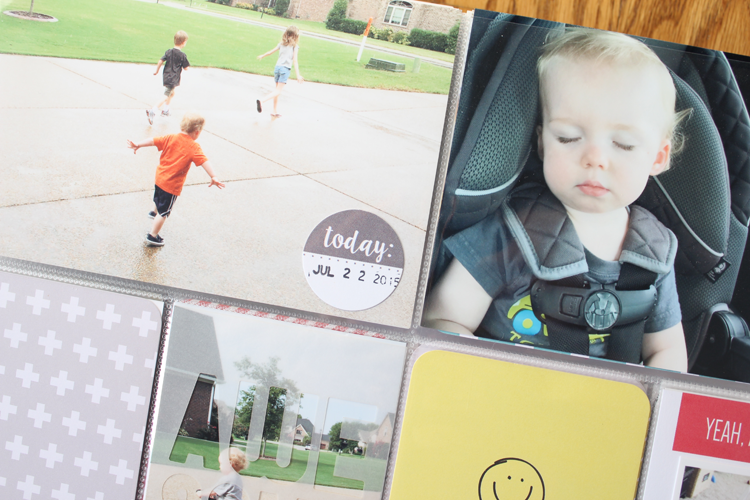 I just love how the Elle's Studio kits have bits and pieces that I can use ON my photos, especially for adding dates. I'm always looking for some good label-type embellishments and these kits have lots of good ones always.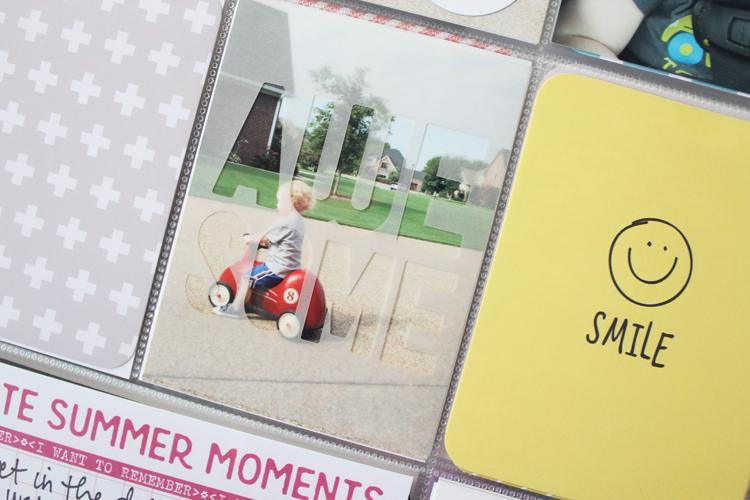 I also love the cool vellum pieces that are in the kits. In this months kit – I loved this 3×4 piece that has the word "AWESOME" cut out of it. I thought it would be cool to layer on top of this photo of Luke. :) Oh, and how cute is that "smile" card from the High-Five kit? Love it!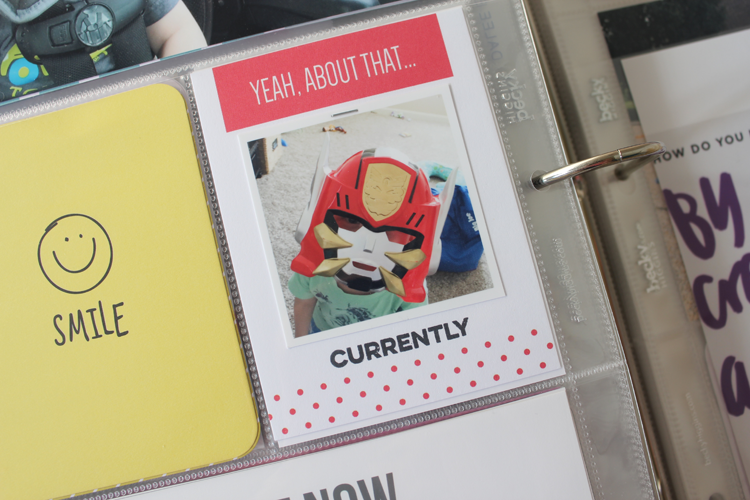 The "currently" is from a stamp set from Elle's Studio that you can as an add-onto that kit. I love getting the stamps, too because they coordinate and they are super versatile.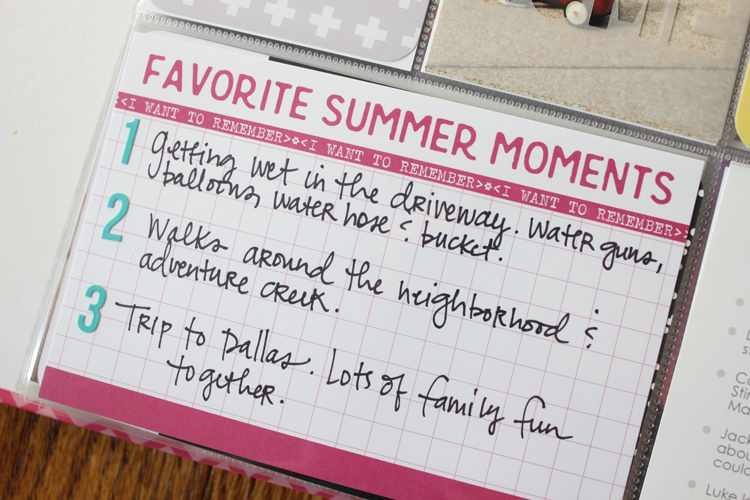 This "Favorite Summer Moments" card is also from the kit. Number stickers are Kelly Purkey stickers from back in the day a bit. :)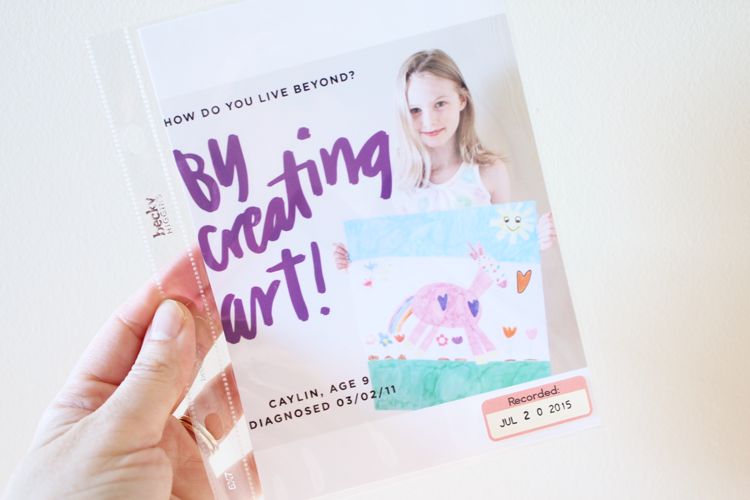 I wanted to include this 5×7 print out of an instagram photo that was done of Caylin by the awesome folks at Beyond Type 1. They are amazing and spotlight lots of "ambassadors" who are living with Type 1 on their instagram page. Caylin was able to share how she lives "beyond Type 1." I just love what the organization stands for. You can find out more about them HERE. I used an older October Afternoon label sticker to stamp the date on it and then just added it to the outside of the page protector.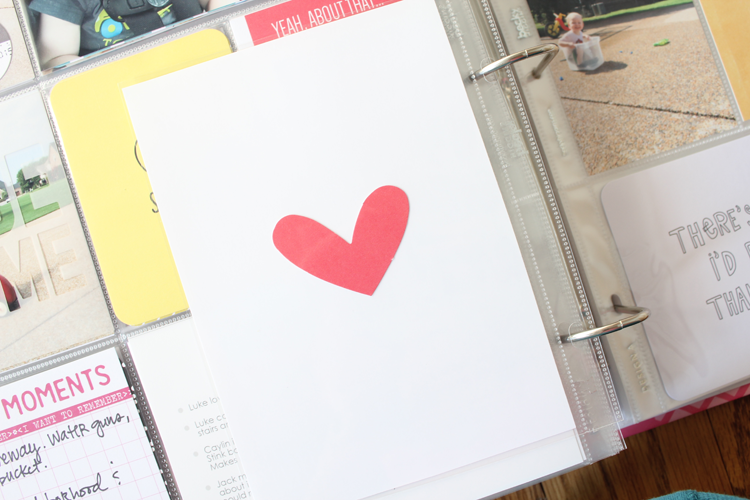 Since the back was empty – I just used a super cute heart die cut from the August Elle's Studio kit and glued it on the back. Kept it simple, but now it's not just plain white. :)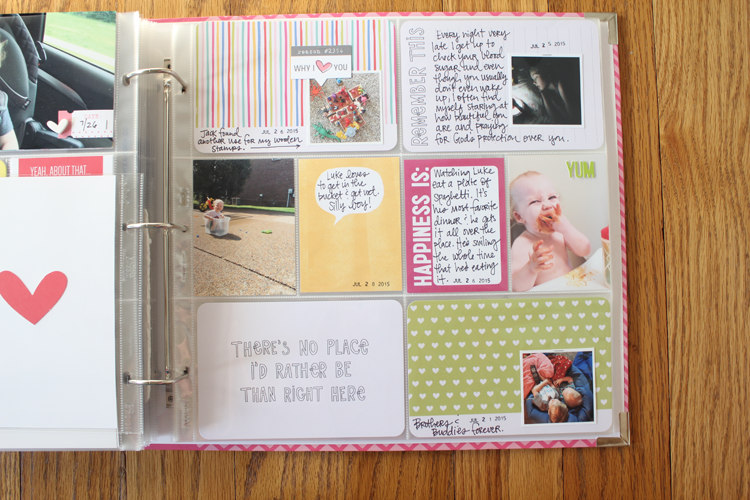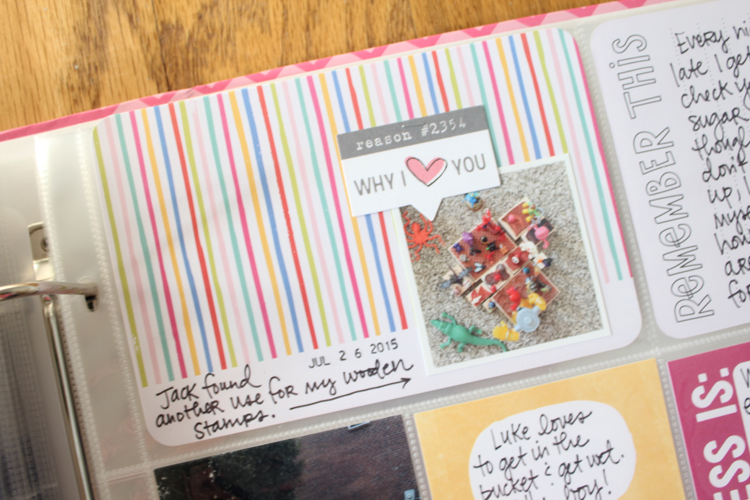 Love this little talk rectangle from the kit. I used my tiny attacher to attach it to the card. You know how much I love that thing. ;)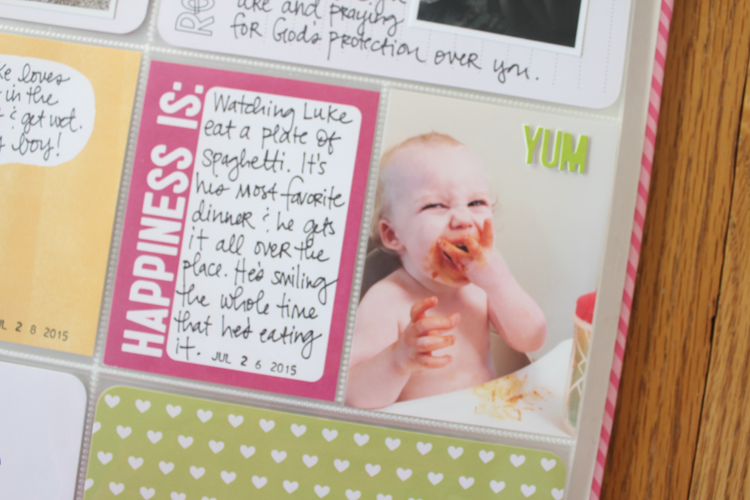 "Happiness is" card from the kit and then those "yum" stickers are old Kelly Purkey stickers again. Yep, Luke eating spaghetti makes me happy. That kid is crazy about spaghetti and it shows when he's eating it! Ha! ;)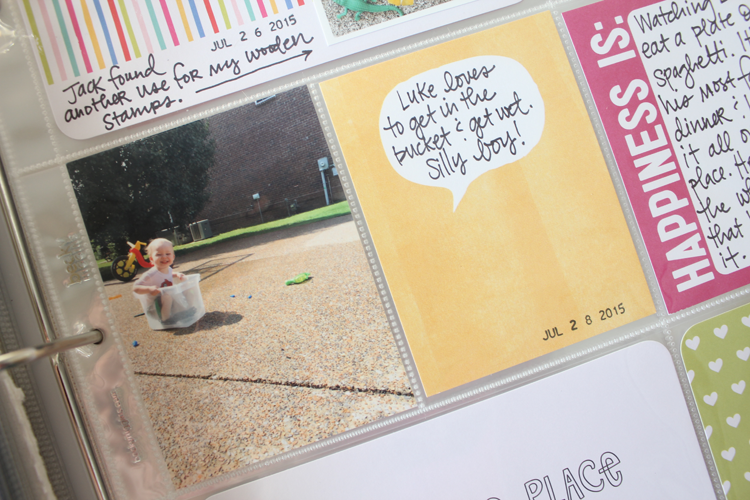 This little talk bubble 3×4 card is in the kit as well. Write some journaling in it and stamp the date on it and call it a day! Cute and simple! Just the way I like it!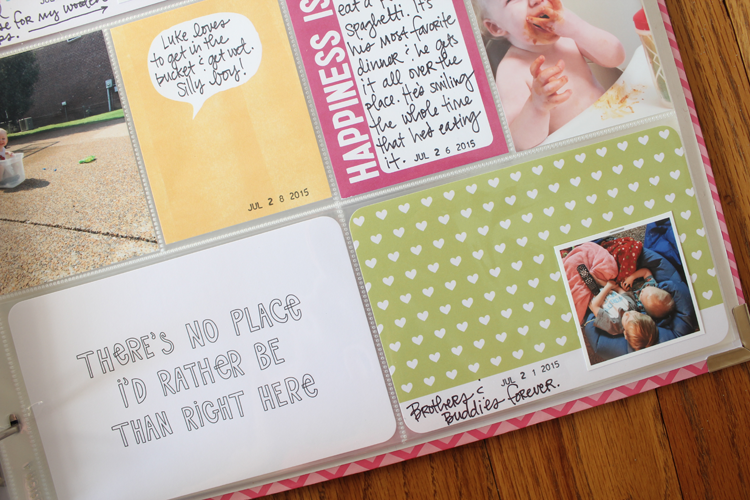 Well, there you go. Those are my page shares for the day! I hope you all are having a great week so far!
I'll be back soon, friends!