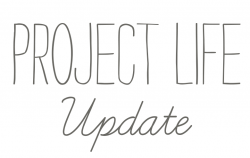 Happy Project Life Tuesday!
Hope you all are having a great week so far! Here are my page shares for today! I'm chugging along in 2015 and just about caught up! How awesome is that?!
I used DESIGN A page protectors and cards from: Blush, Kiwi, Super Cute (mini kit) and Seafoam. I think that's it. ;)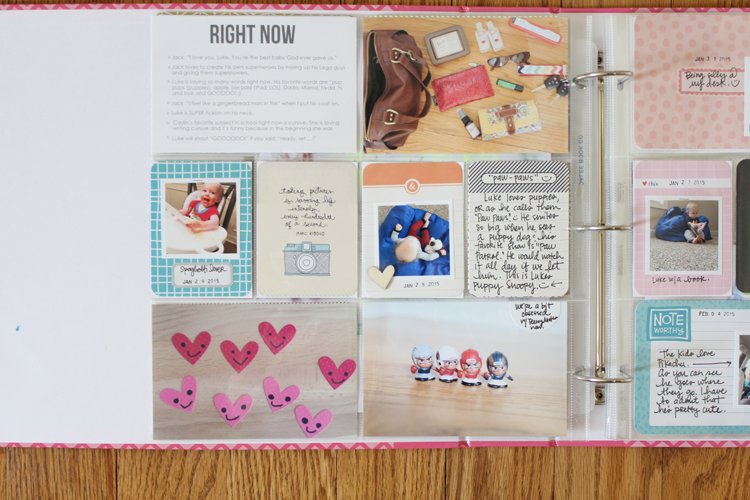 Here's the left side.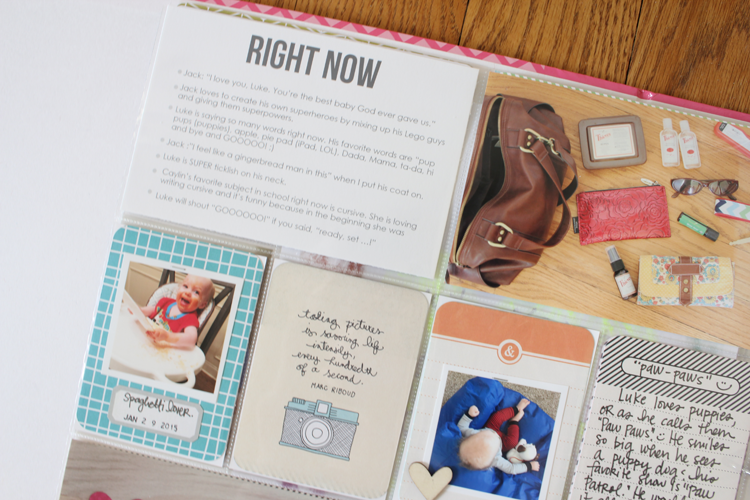 The label sticker and wooden heart are from Freckled Fawn. :)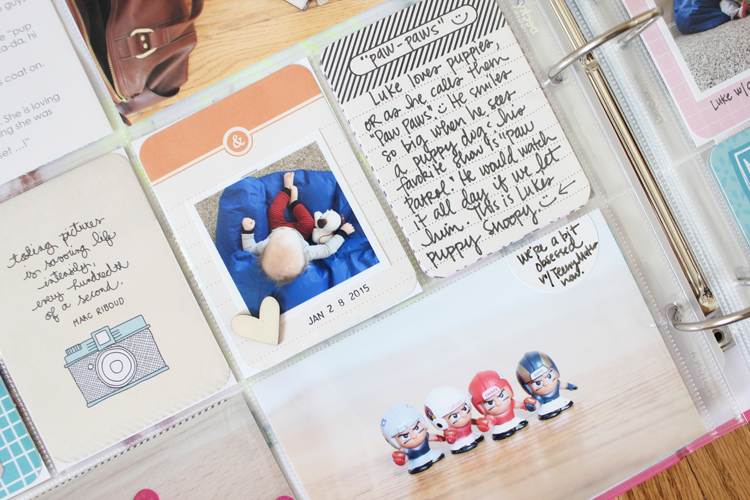 The round sticker on the photo I cut a bit off on and it's an old Kelly Purkey sticker label from a couple of years ago. I can't get enough of label stickers lately. PERFECT for Project Life!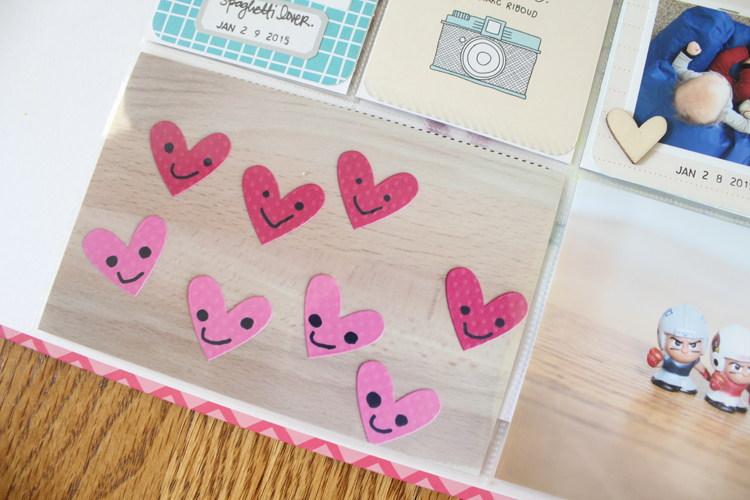 Aren't those hearts cute?! ;) Caylin made a bunch for the Valentine's she was making. I just loved them all lined up like that and had to take a photo of them. She even gave me one. ;)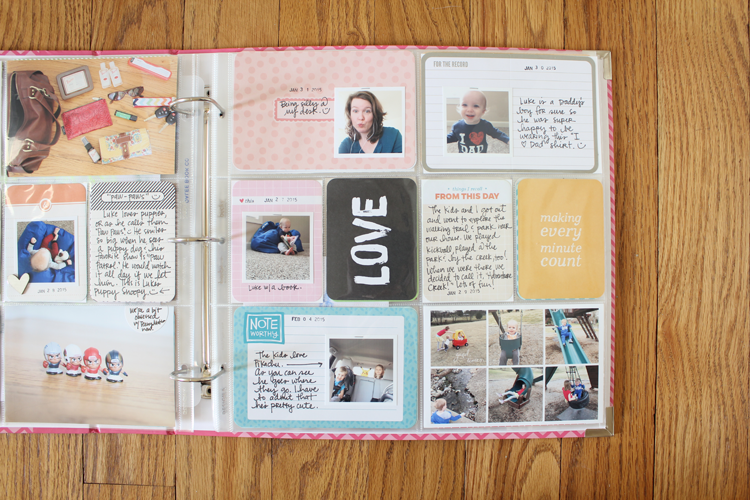 Here's the right side. :)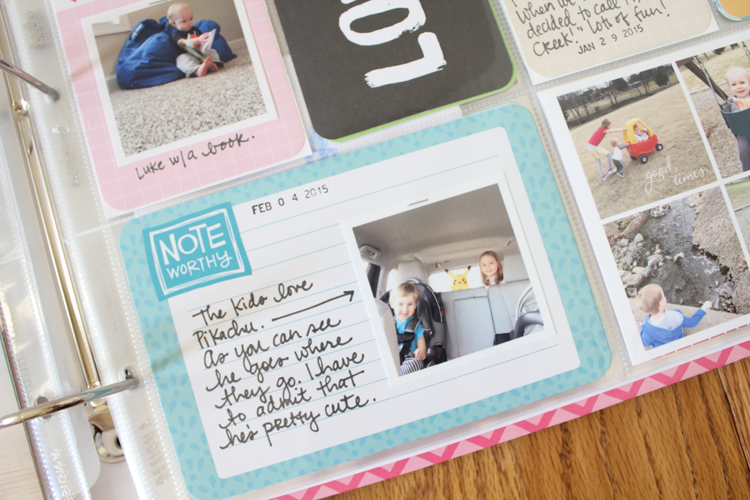 Kept it all super simple and clean like usual. Not many embellishments, but a good amount of photos and journaling. That's what it's all about, right? ;)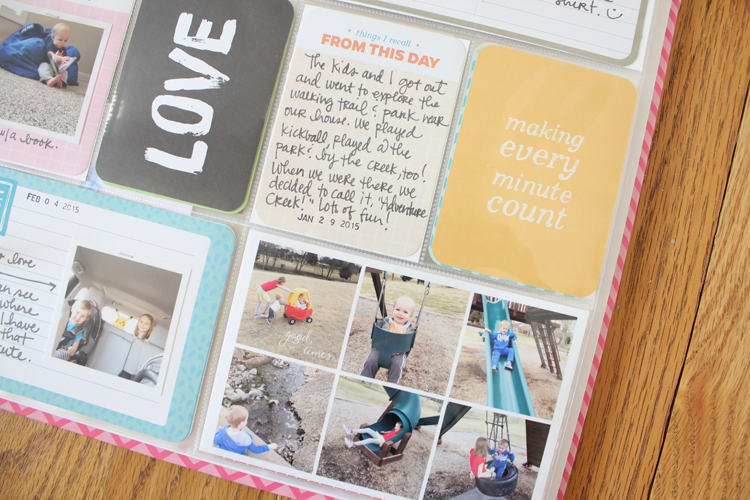 Used a photo template from my friend, Tracy. Love how I can get a bunch of photos on one 4×6.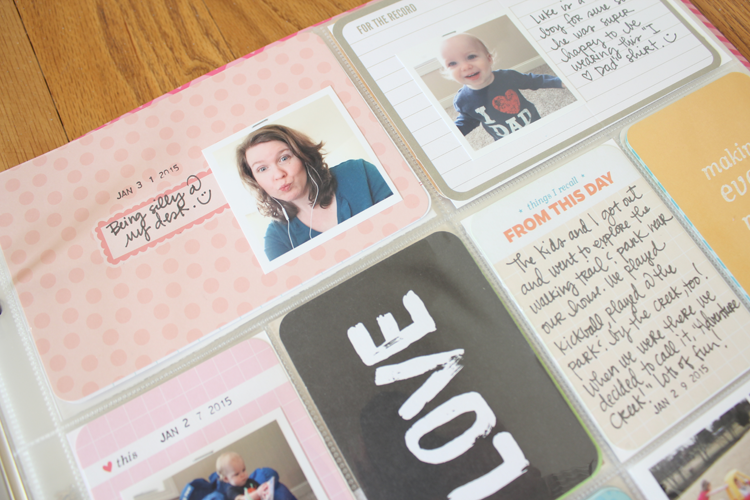 Please excuse the super silly selfie that I took. Hahaha! What can I say? I like to jam with my ear buds in at my computer. I wanted my kids to see that silliness documented, too. Ya gotta do it every now and then. ;)
Hope you all have a great day! Make it a good one!
XOXO!
 To find about more about Project Life, head on over to Becky Higgins' blog HERE.