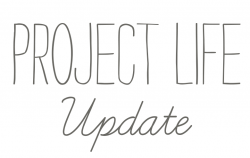 Happy Project Life Tuesday, friends!
Y'all having a good week so far? I hope so!
Here are my page shares for today!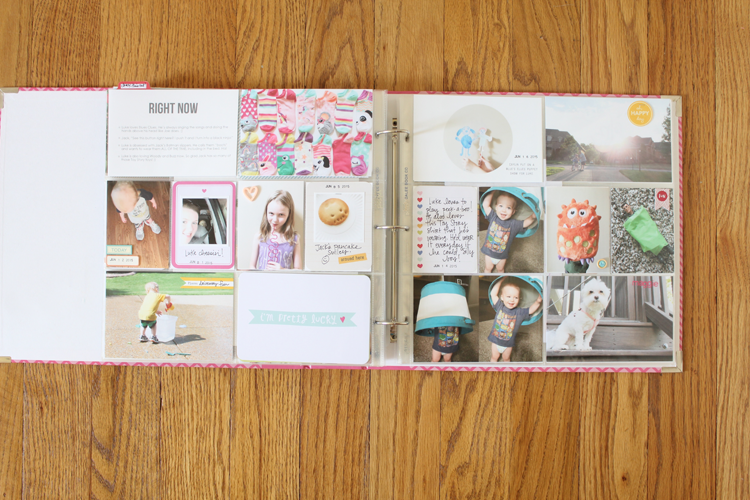 I'm using my go-to DESIGN A page protectors and cards from the High Five Edition! My new favorite! ;)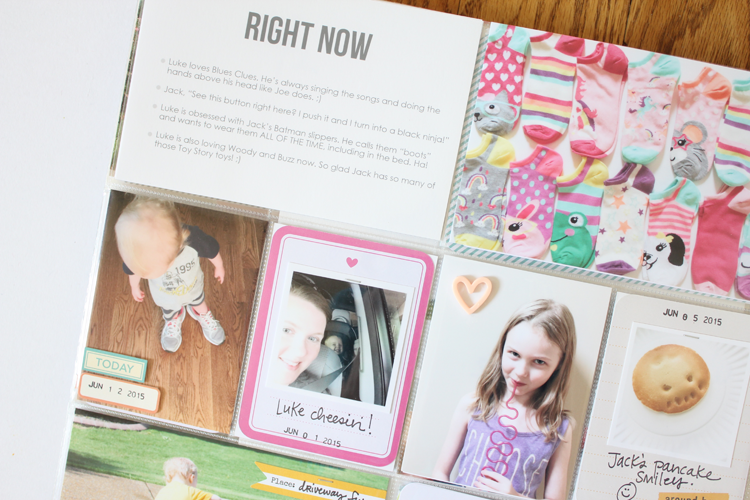 The little label stickers are super old stickers from October Afternoon. I hoarded them, like A LOT, and so I am trying to be sure I bust them out and use them on my pages because let's face it – I love to put little labels on photos and cards. :)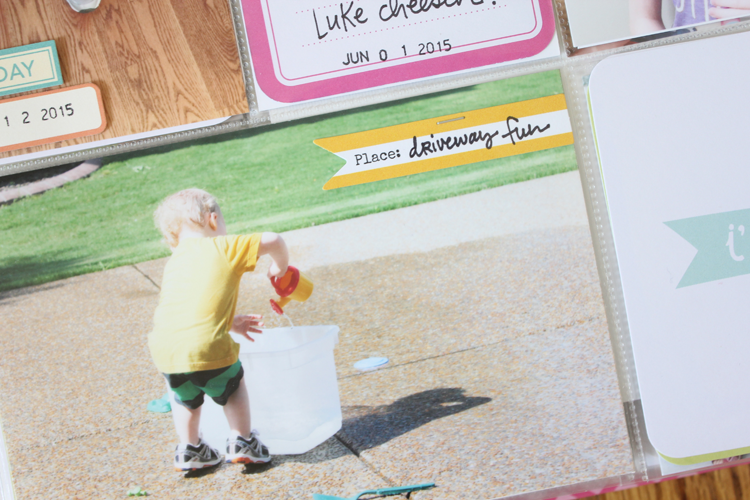 This little sticker banner label is an old sticker as well from Bella Blvd. :)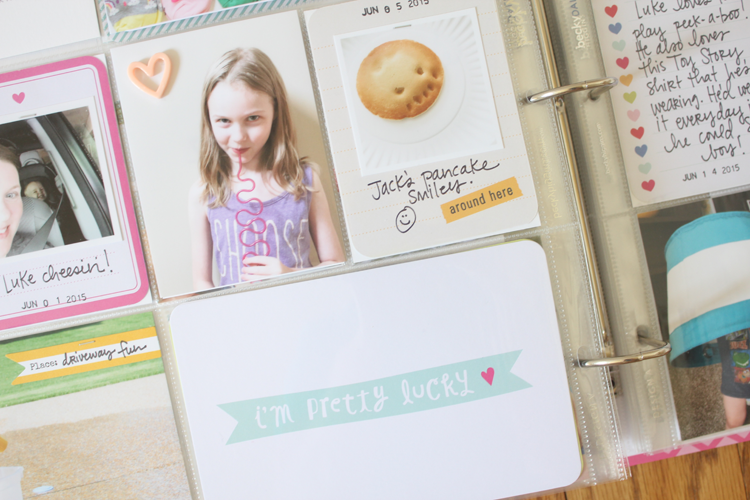 The little acrylic heart is from an older Freckled Fawn embellishment kit. Love that I'm able to have some leftover to use down the road and on other projects.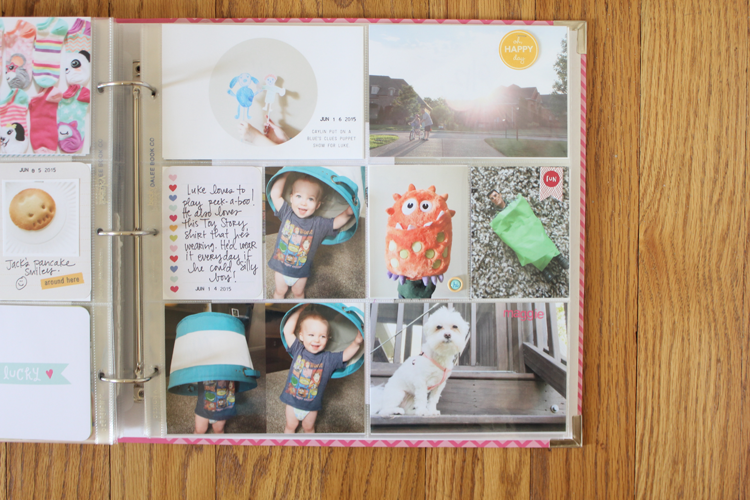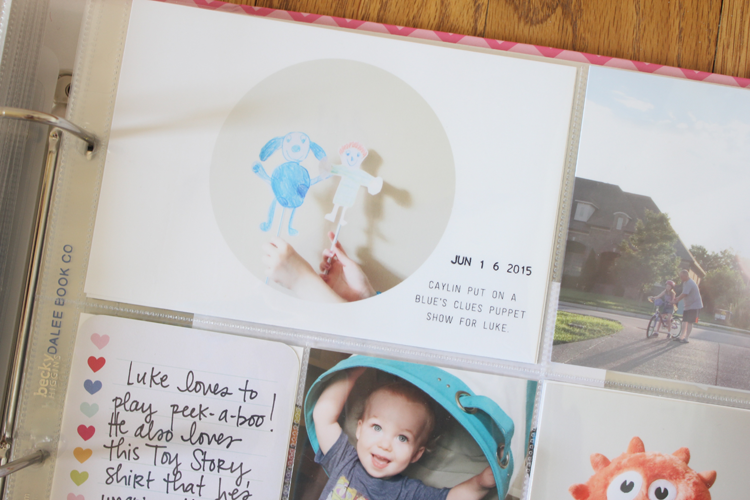 The digital photo template I used from the top photo is from Tracy Larsen. You can find this one and more HERE. LOVE them! You already knew that though. ;)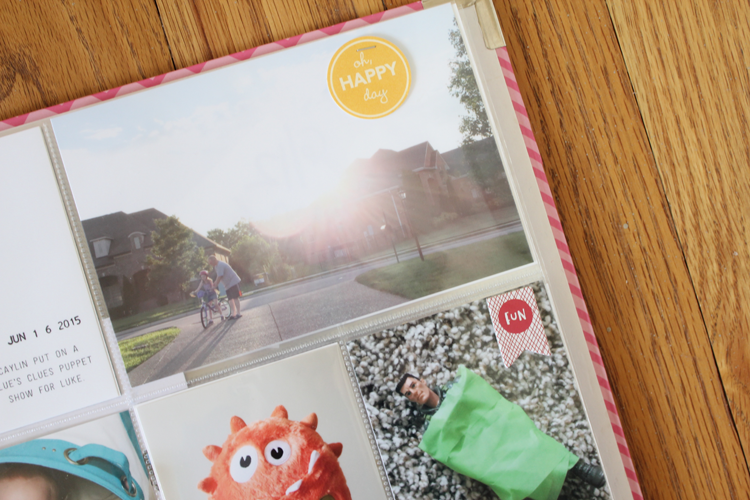 Another older October Afternoon sticker and that chipboard is from an older Freckled Fawn kit as well! I love using up some older products, especially since I continue to buy some! Hahahaha!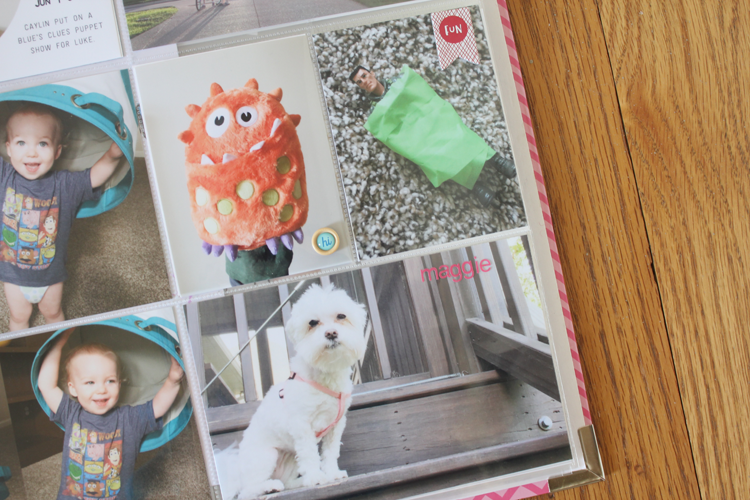 Pink letter stickers from the Studio Calico Project Life kit, Fairground. I just got it the other day and love it!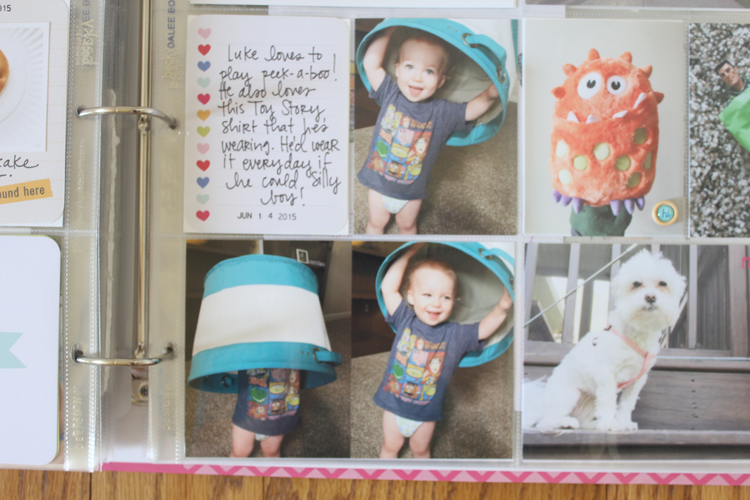 Well, that about does it for today! I hope you have a blessed rest of the day! Thank you for stopping by!