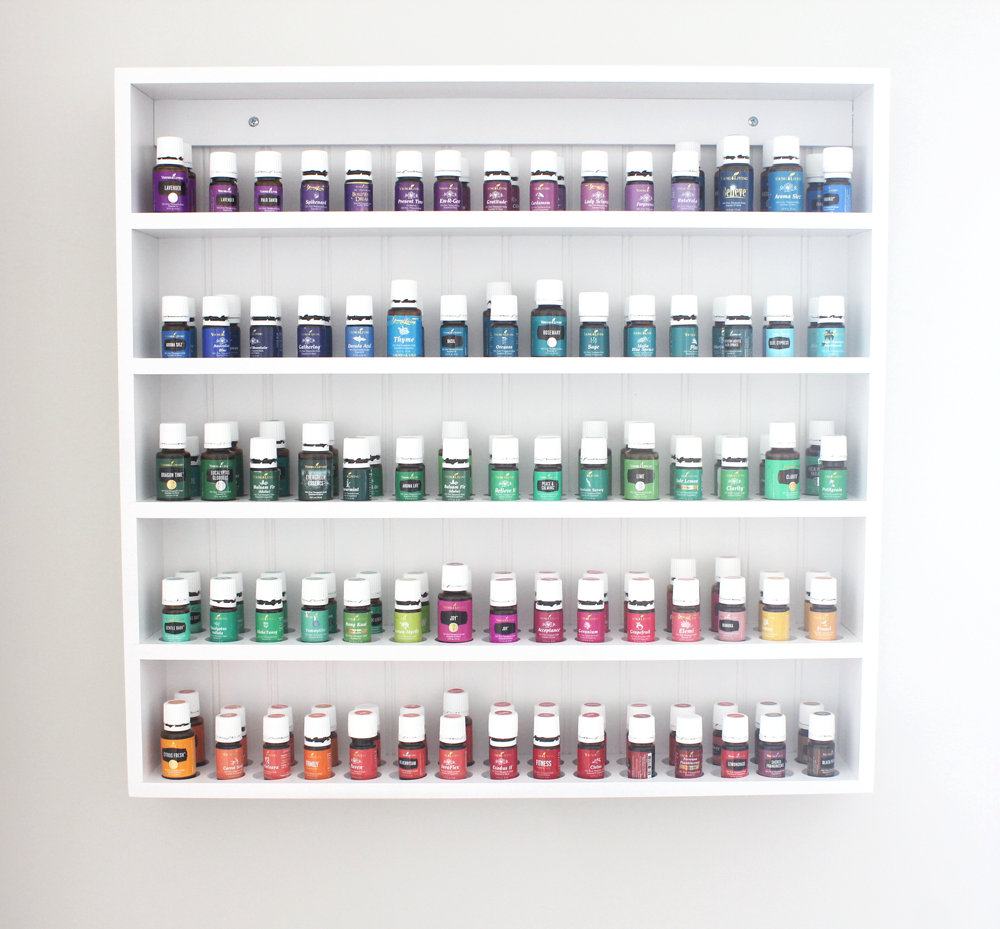 Y'all, my office smells unbelievably amazing right now. Ahhhhh. Not only that, but every time I walk into my office, I see this beautiful new shelf that I got at Displayyourshelf that has all (ok, not ALL, but MOST) of my essential oils on it. It's like my new favorite thing right now and sometimes I just walk into the room to see it. I'm totally not kidding. Yep, I need help.
It's been a couple of months since we moved and I knew that after we got a bit settled I was going to have to finally get a shelf to organize all of my oils on. I wanted to display them to not only get them all organized by color and all cute looking, but because I knew it would be such a big relief to not have to go to like 5 different places to find a particular oil. This helps so much to know what I have and what I need more of, plus … yep, it's SO pretty to look at.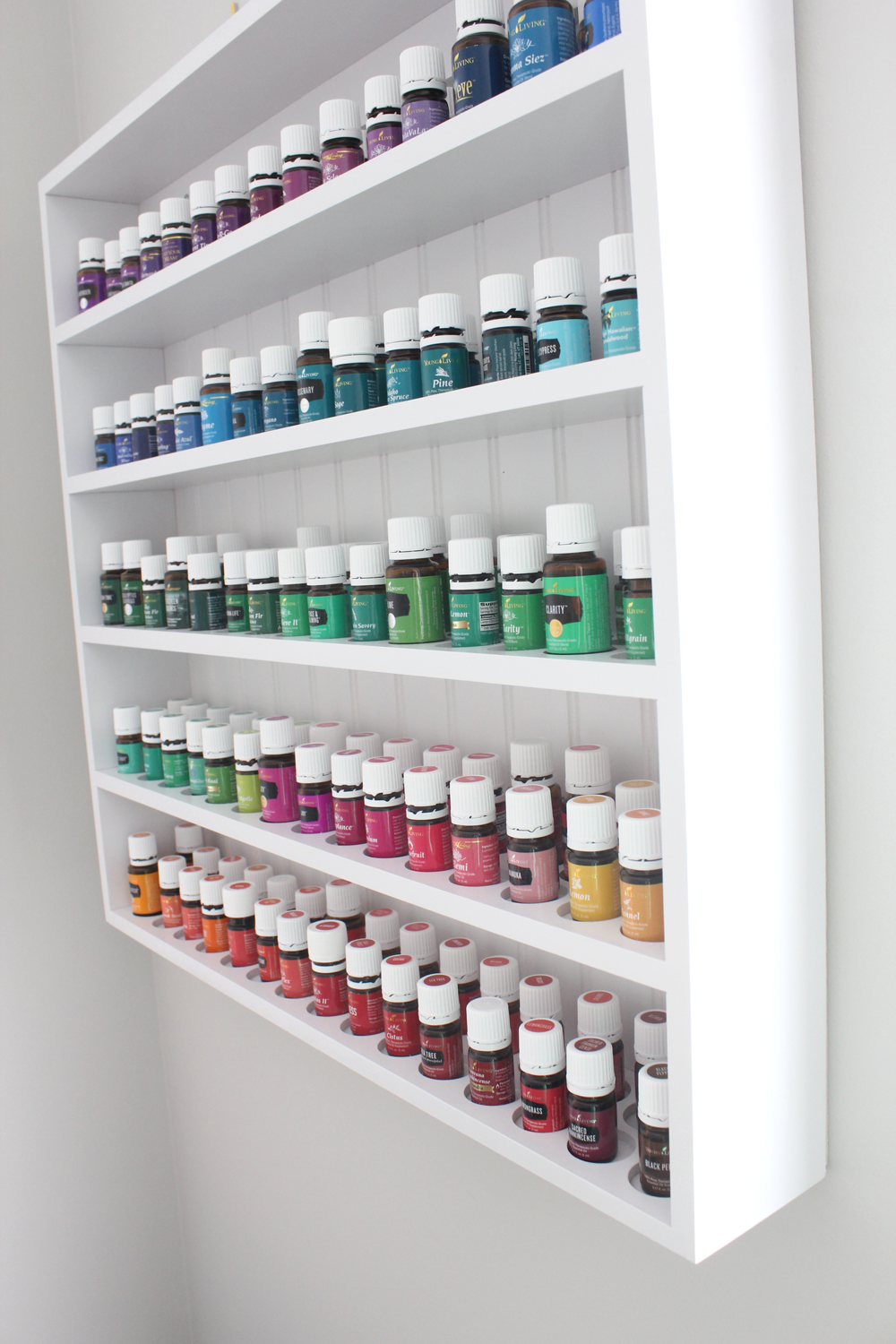 I got THIS one and it is so well made. I'm super happy with it. This was my first experience with Displayyourshelf and I'm really impressed. Sue, at Displayyourshelf, was so sweet and answered all of the questions that I had about the shelf before I ordered. They had a great deal on their 150 Hole Essential Oils Shelf and so I finally went for it and ordered one. I'm seriously considering ordering one more to put on my wall right below this one and keep on going with my oil collection. I love how they're just the right size for the wall here and I can display them so that they're out of direct sunlight. It's perfect.
There is the option to either add decorative molding to the top or not have it and I just decided to keep it very clean and simple. I love the bead board on the back and the fact that it holds 150 oils (both 15ml and/or 5ml) is so awesome! 
It's sooooooo nice and it having it all on the wall and organized takes up way less space. My daughter and I had so much fun organizing it all by color the other day – she loves to organize by color just like her Mama. ;)
Some other things I love about this shelf:
• It's super durable and strong. This sucker is going to last me a good long time.
• The bottles don't slip around since there are drilled round indents on the shelf and there is just the right amount of space in between each hole.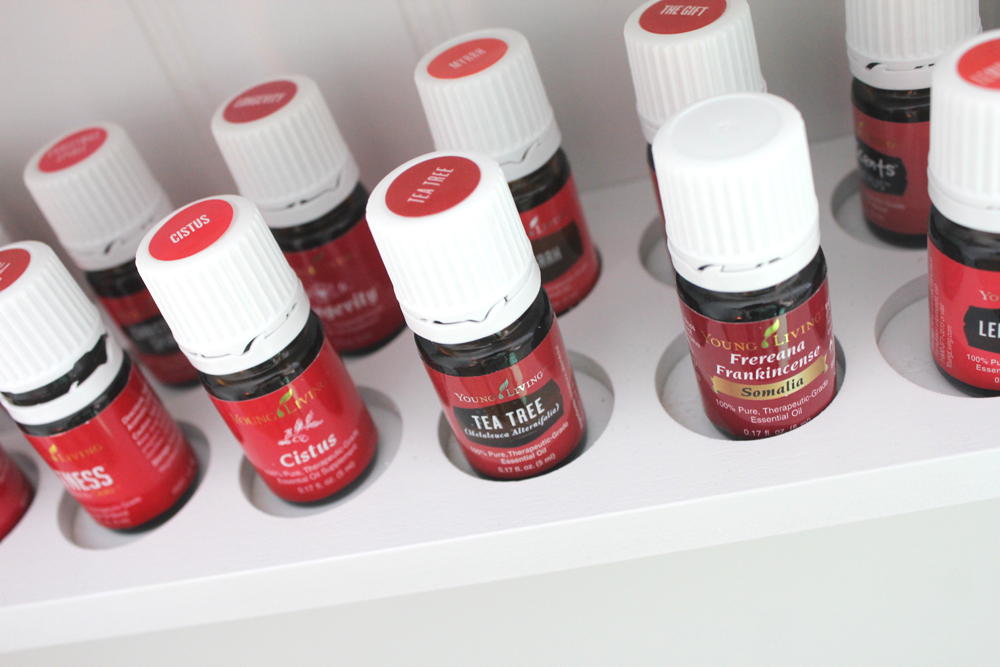 It was a bit tricky to hang on the wall just right (thankfully my husband did this part and he's so good at hanging things up just perfectly), but once it was up, it was a beauty and it's not going anywhere. You can even ask for a different mounting option, but I didn't even think about doing that.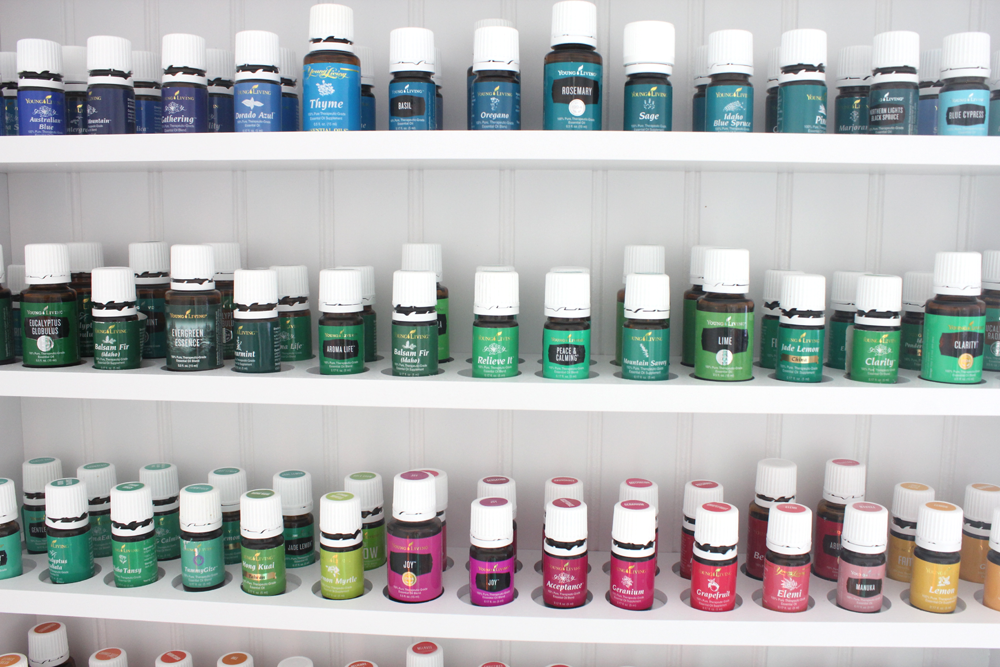 SO happy that I finally have not only the perfect spot for my oils, but the perfect shelf to put them in. I highly recommend the Displayyourshelf shelf that I purchased.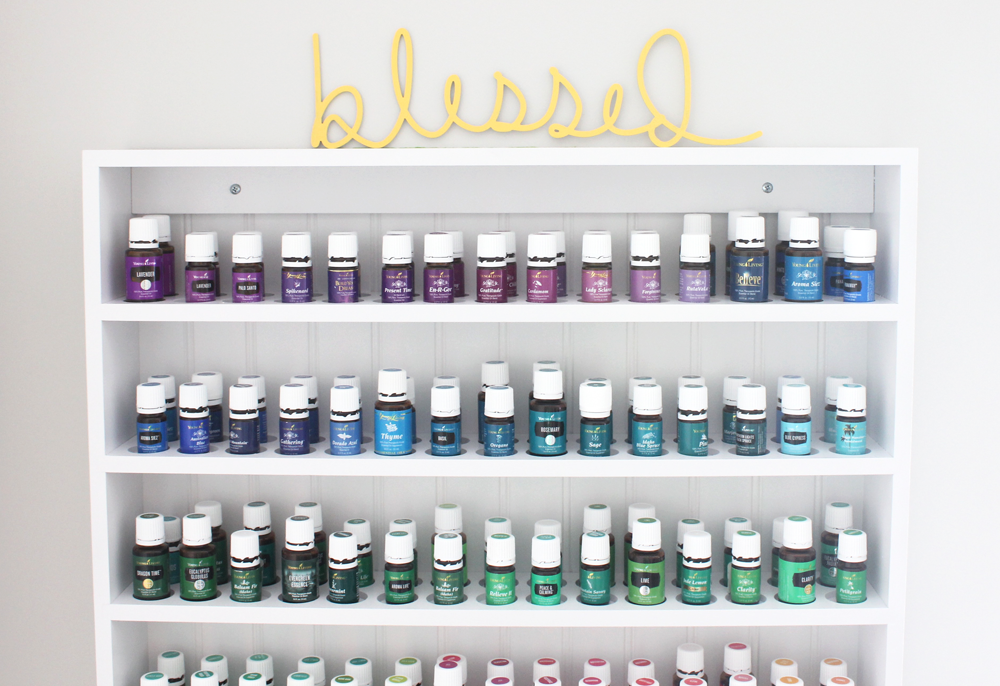 The sweet folks at Displayyourshelf even gave me a great discount code for all of my awesome readers to use that'll get you $10 off! Simply use the code OHM10 at checkout! So, if you've been wanting to organize your oils and get them out of those gazillion drawers, pouches and cabinets – now's a great time to get a great shelf and save a little money, too!