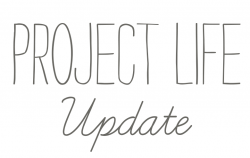 Happy Project Life Tuesday!
Today I am SUPER excited to share some of pages with you guys that have some cards from my Confetti Edition Project Life kit that I designed! To say the whole experience of putting cards that I designed into my album's page protectors was a bit surreal is an understatement! Just such a cool thing and I'm happy to say that I just LOVE them even more having them in my hands and USING them! Eeeeek!
Ok, so here are a couple of pages that I made using my new Confetti Edition core kit! Yay!!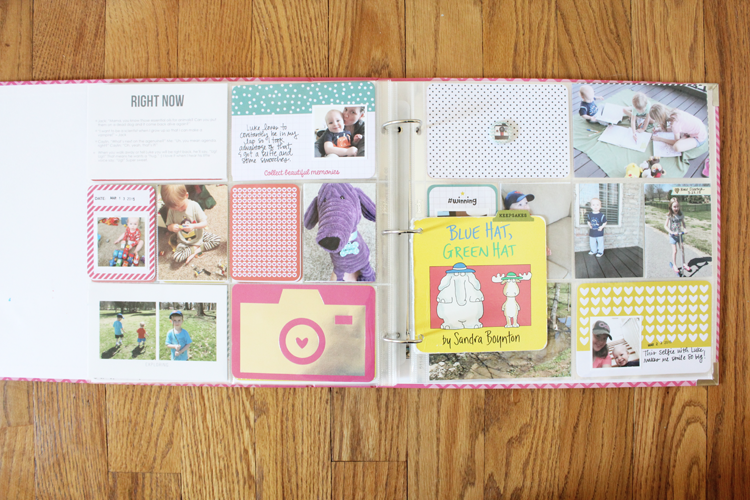 I used DESIGN A page protectors and of course my Confetti Edition! Yay!  I also used a 4×6 card from the pack of specialty cards as well! I'll show you a close up photo of that in a bit! ;)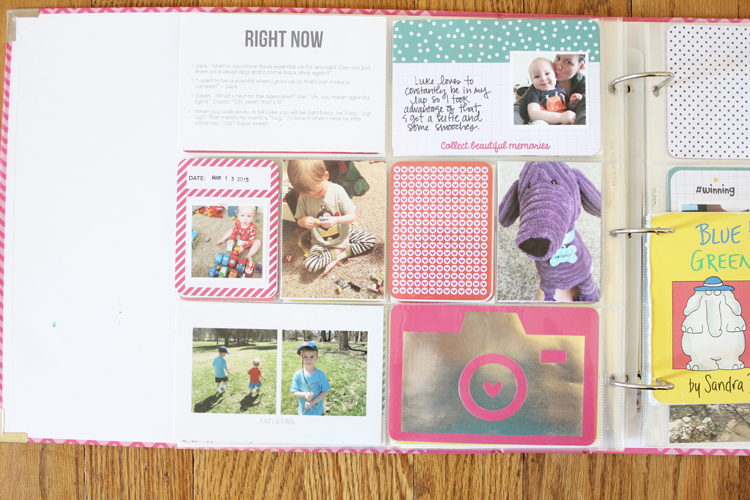 Here's the right side. I was sure to include my Right Now card that lists things that I didn't want to forget that happened around the time of these photos. Little things my kids say, milestones, etc. Love looking back on those.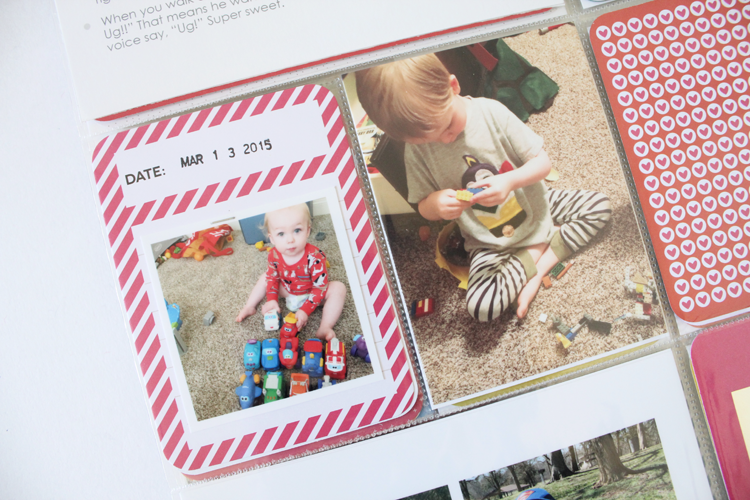 I really love how my little 2×2 photos that I LOVE to use fit perfectly in a lot of my journaling 3×4 cards. :)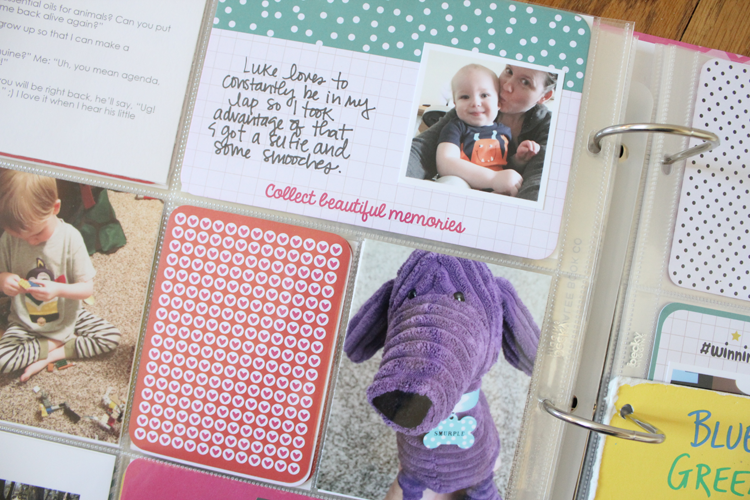 Here are a couple more cards from the kit! :) Oh, and there's Smurple. Smurple is special because he was given to Caylin when she was in the PICU after being diagnosed with Type 1 Diabetes. We finally got him a name tag. ;)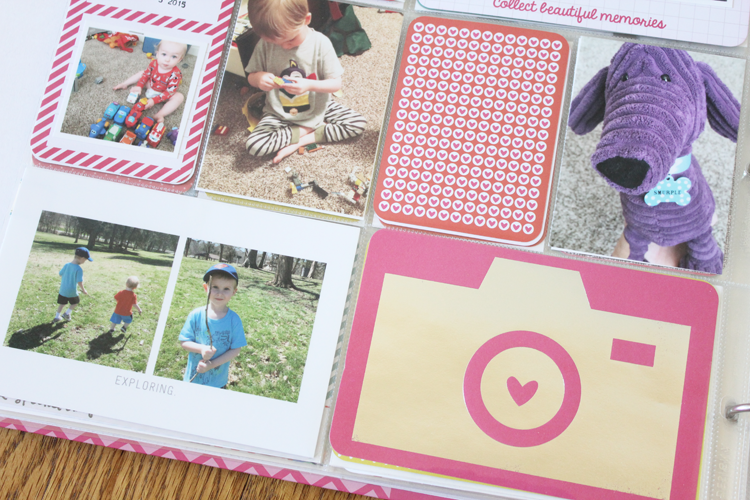 Ok, now this camera 4×6 card is super cool because the camera is silver foil! Hard to see here, but here's a close up to see if you can see it a bit more. :) Oh, and yep – I used another of my friend Tracy's photo templates! I told you I loved those! :-D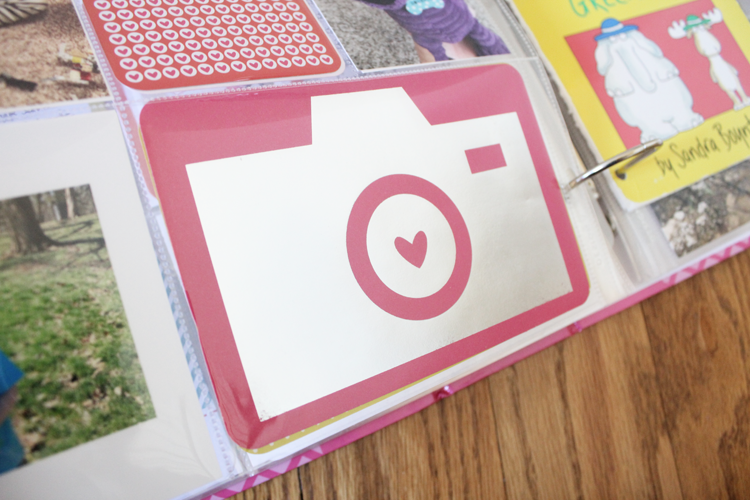 Just LOVE it! There's a pack of cards that include 4×6 AND 3×4 cards!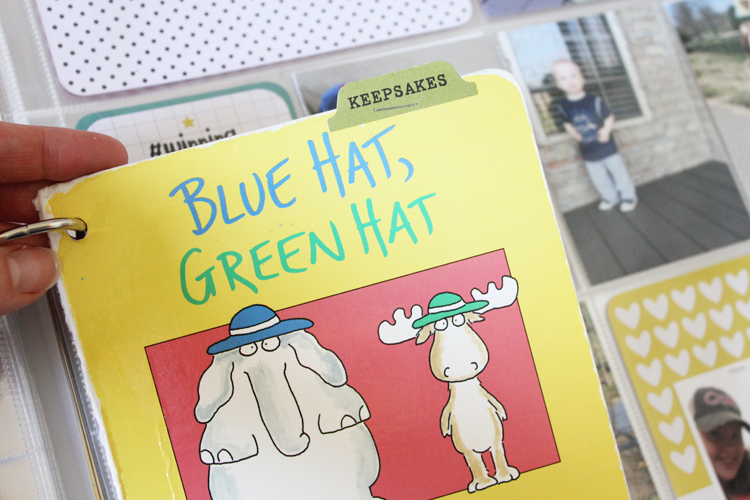 The other week Luke chewed up this book of his. It was bittersweet because I've had this book since Caylin was a baby and he totally chewed and tore the cover right off. The neat thing though is that with Project Life, I can add little sweet doo-dads like this that I want to keep. So, I punched a couple of holes in the side and stuck it in my album. Voila! :)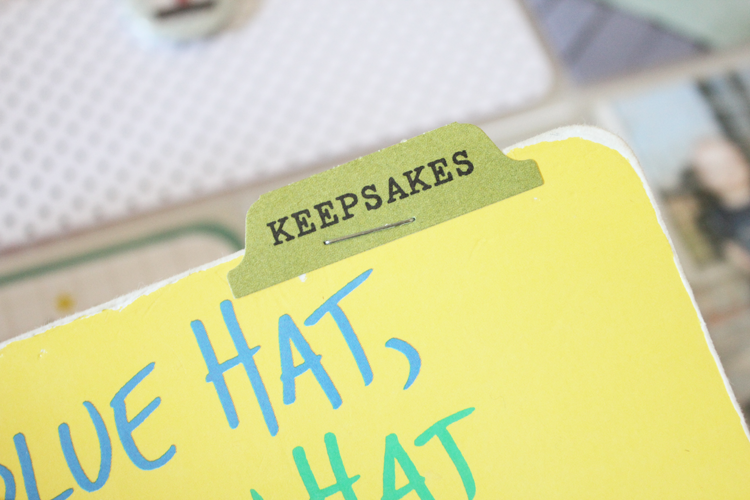 Here's a close up shot! I am trying to use up some of my super old scrapbooking supplies and so I took this label sticker from October Afternoon and then stapled it on the book! :)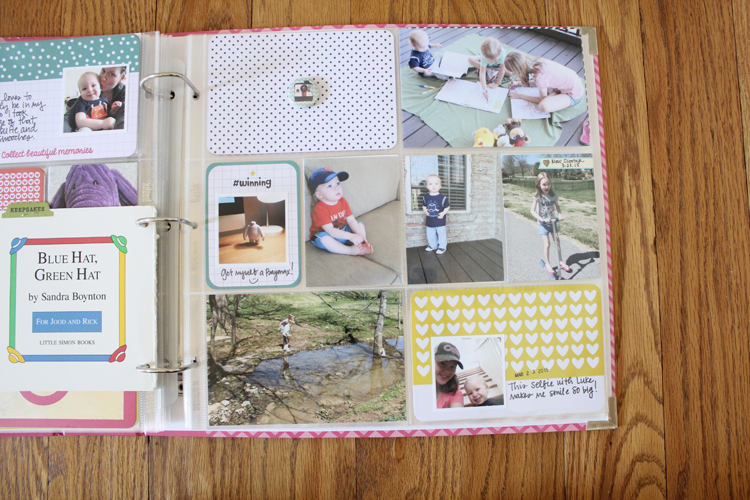 Here's the right side. :)
This #winning card from my kit cracks me up! Here's a little sweet tidbit – my husband helped me come up with some of the sayings in my core kit. This wasn't one of them, but I love how he participated in my design as well. :)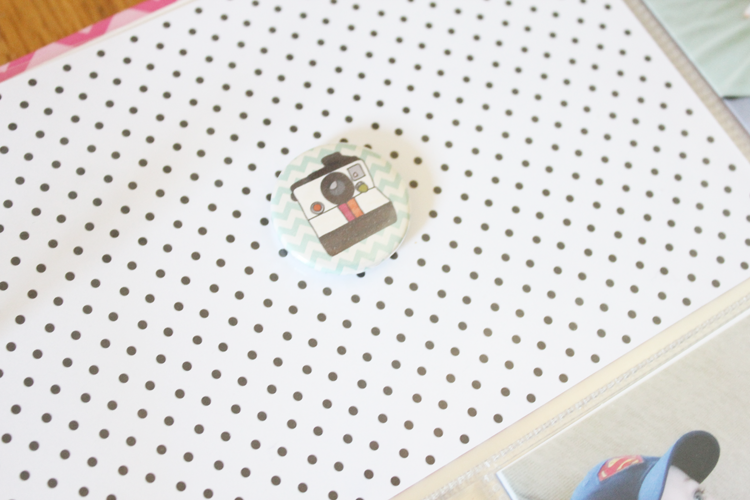 I love this simple black and white polka dotted 4×6 card in the kit. I love simple and this is just it and so versatile! I put a cute flair button that I got from my friend Finding Nana awhile back!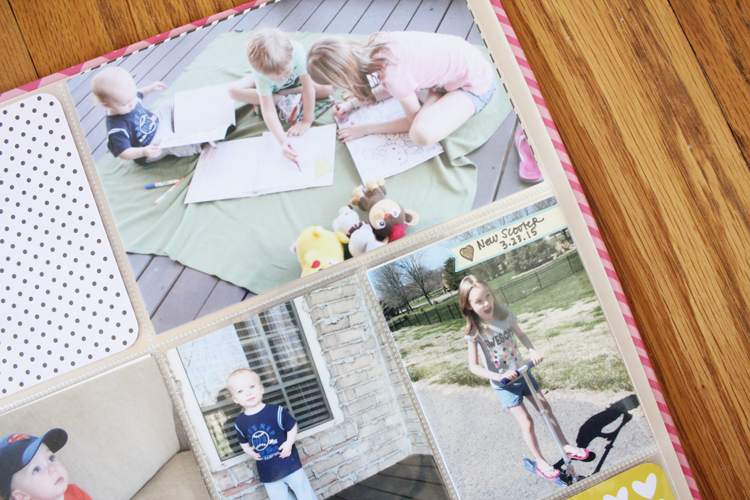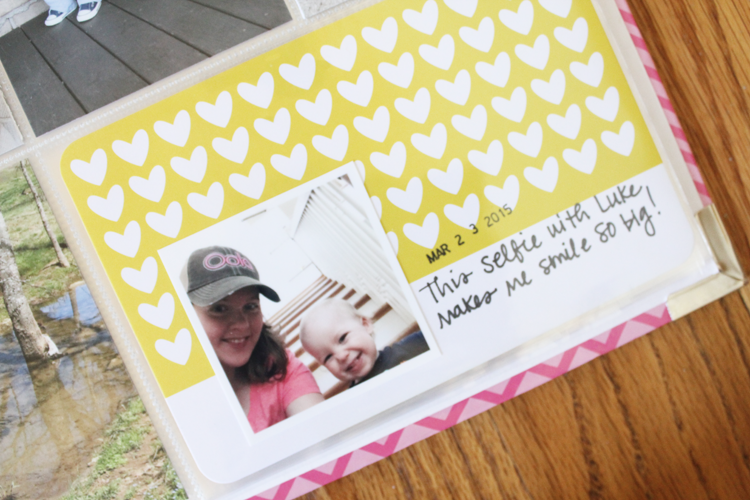 Lastly, here is a little 4×6 card that I love, too. I just adore the color yellow AND this sweet photo Luke took with me. Makes ma happy!
So there you have it! I hope you enjoyed seeing some more cards from my kit! If you're not following me on Instagram yet – you need to because I've posted some quick little videos of cards from the kit as well! You can find a link to my IG account in my sidebar!
Hope you all have a great day! I'll be sharing how my edition came to be and more from it in the days ahead! Thanks to everyone for your sweet words of support and encouragement through it all! It really has been a dream come true!
XOXO!