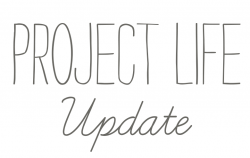 Hi everyone! Happy Project Life Tuesday to ya!
Been working on my pages and have a couple more to share with you today + and insert from a little road trip my family and I took! Yay!
Ok, let's get this party started! ;)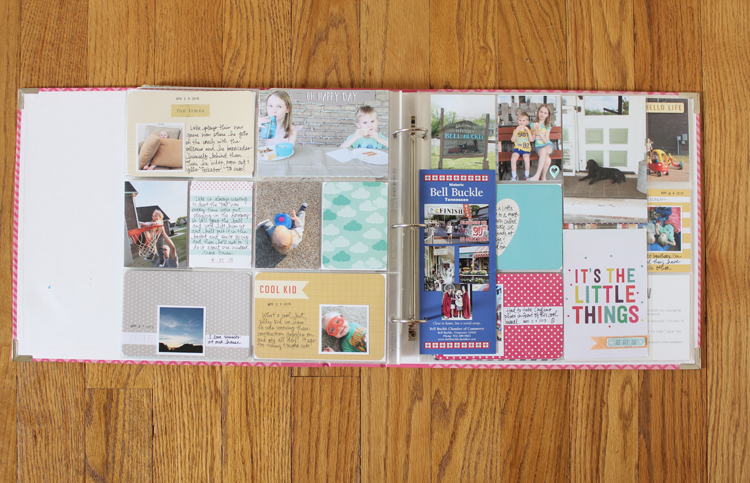 I used DESIGN A page protectors and then a DESIGN G page protector for an insert for this spread. I used cards from the Boys Rule mini kit, Cathy Zielske mini kit, my Confetti Edition kit, Hi Sunshine mini kit and some cards from the March Elle's Studio kit.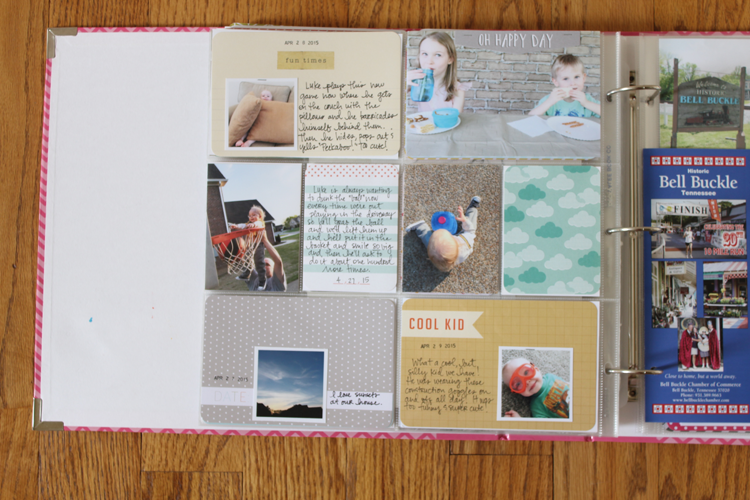 Here's the lovely left side. ;)
A couple of close-ups for ya!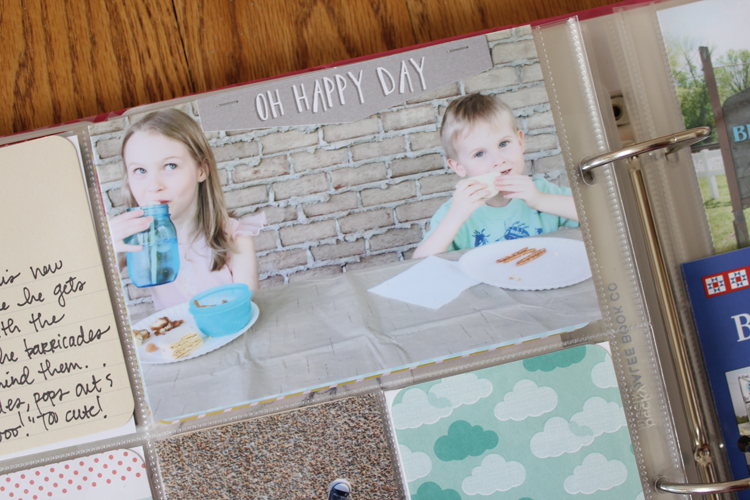 The "Oh Happy Day" die cut is from the March Elle's Studio monthly kit! I'm finally getting around to busting that thing open and LOVED it! You'll see more elements and cards from that kit in this post. ;)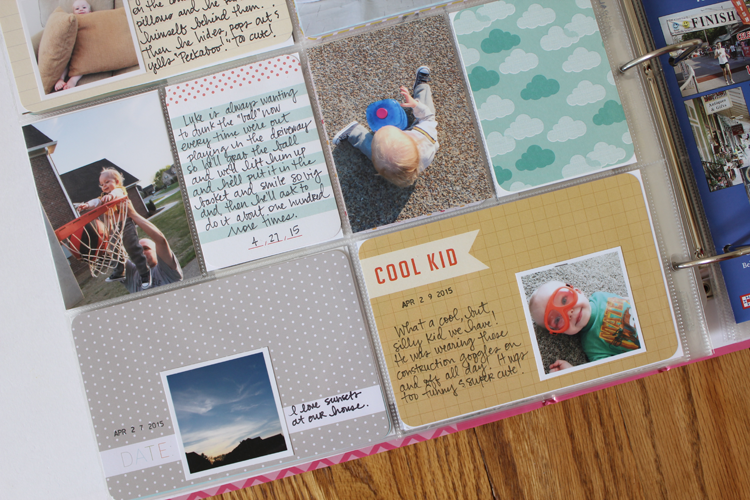 Of course I whipped out my tiny attacher and date stamp. Do I even NEED to mention that every time? I think not, but I love them both so. ;)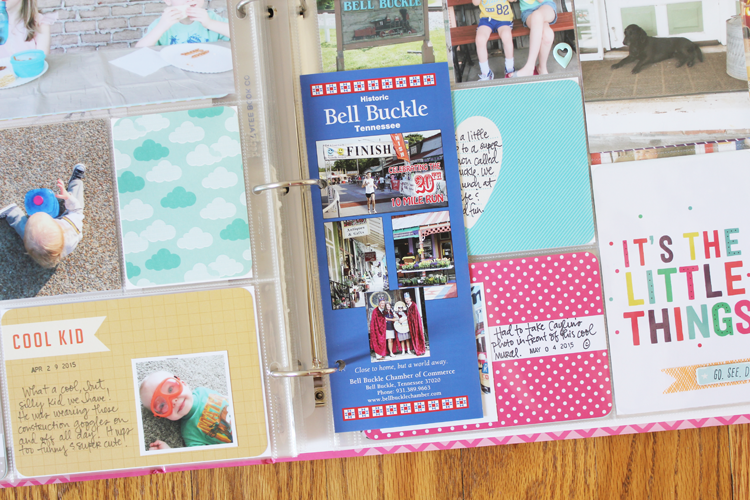 I wanted to include this brochure from the little road trip we took. Have you guys seen THIS super cool video by Amy Tan on how to make brochures readable in your albums? GENIUS!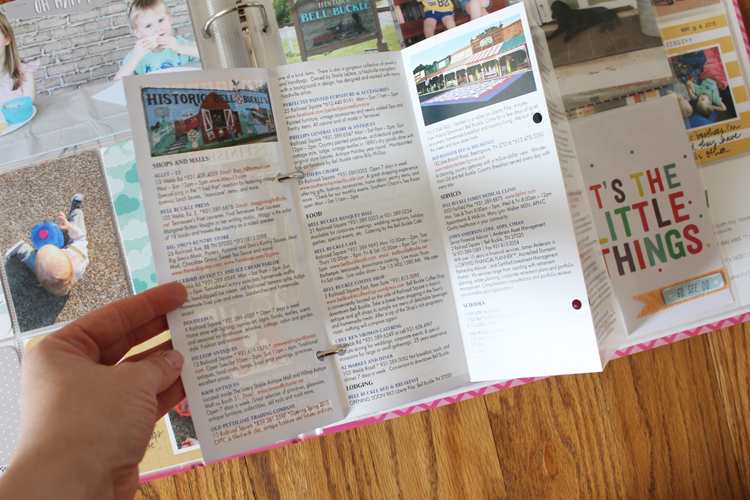 Here's the front of the insert. I used cards from my Confetti edition for the front and LOTS of adorable goodies from the May Freckled Fawn OHDEERME embellishment kit. The kit was perfect for this page!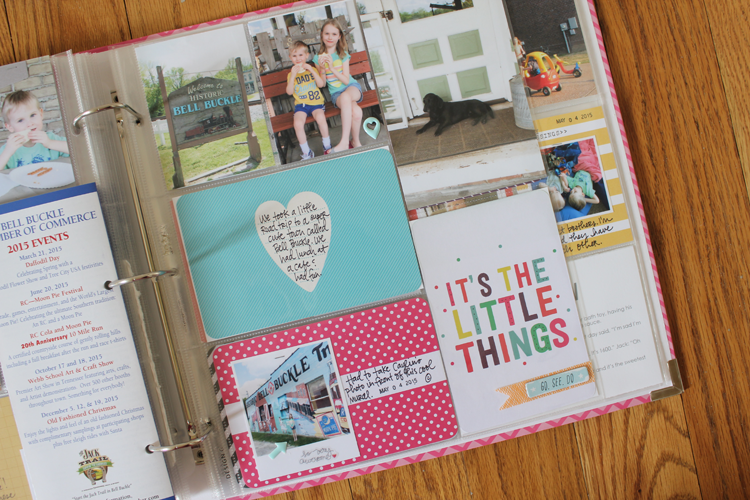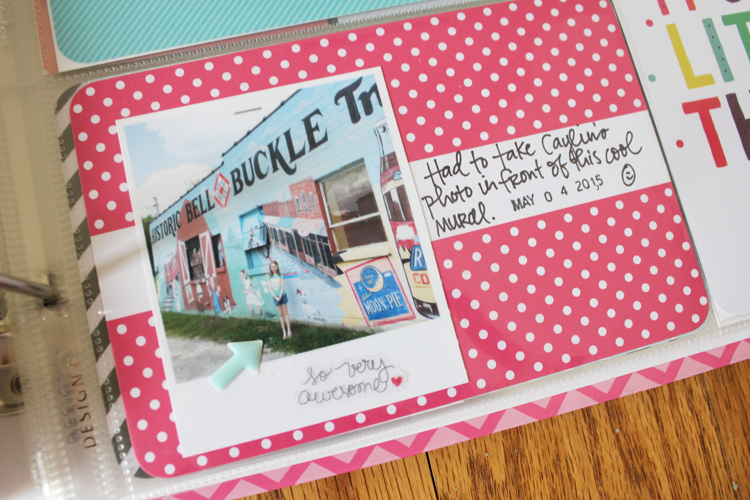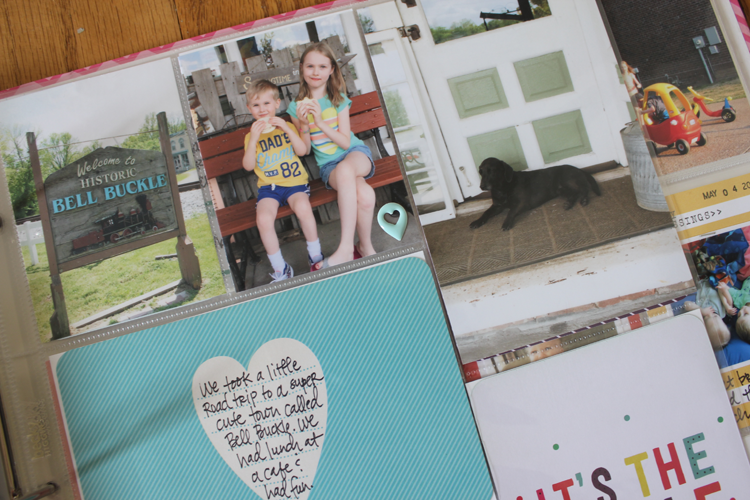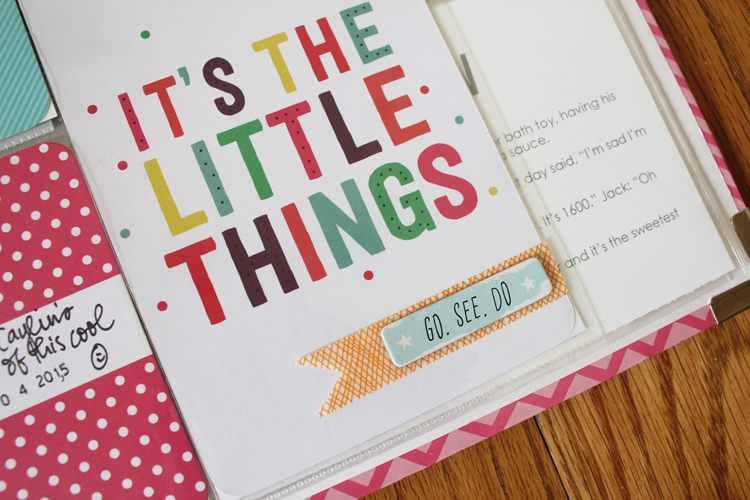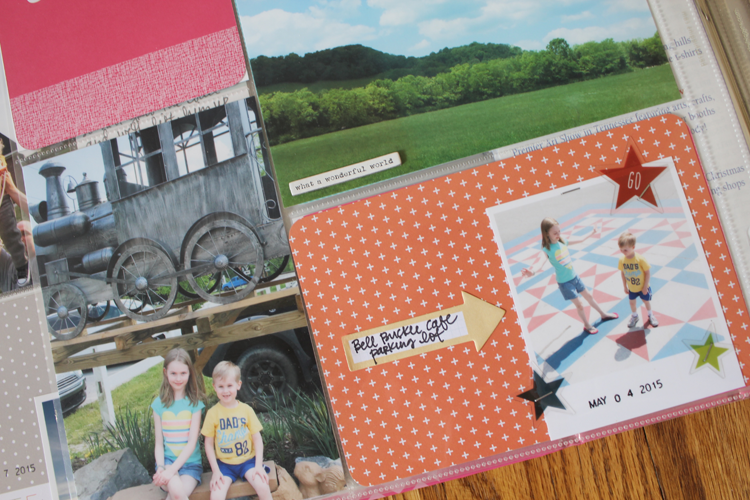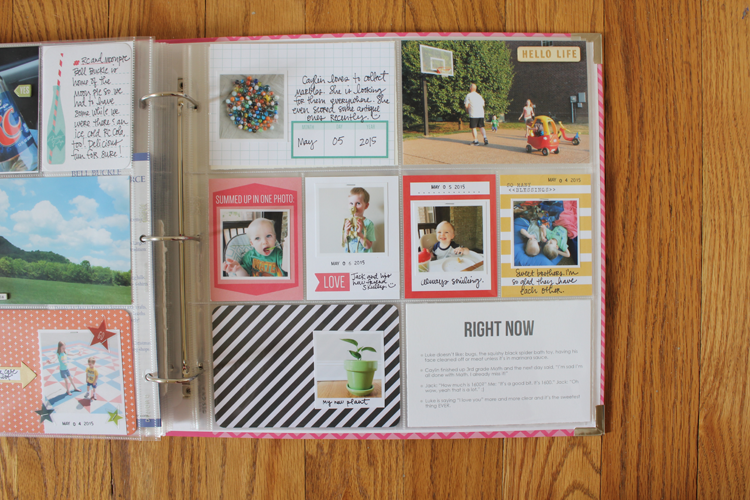 On this page I used some Elle's Studio cards from March. They are too cute! I love the quality of the cards, too! Not flimsy or thin and really cute designs! The die cuts are super versatile, too! So many uses!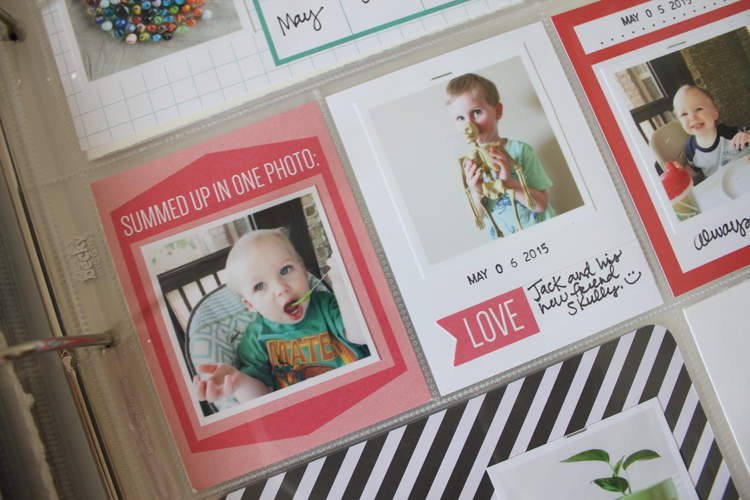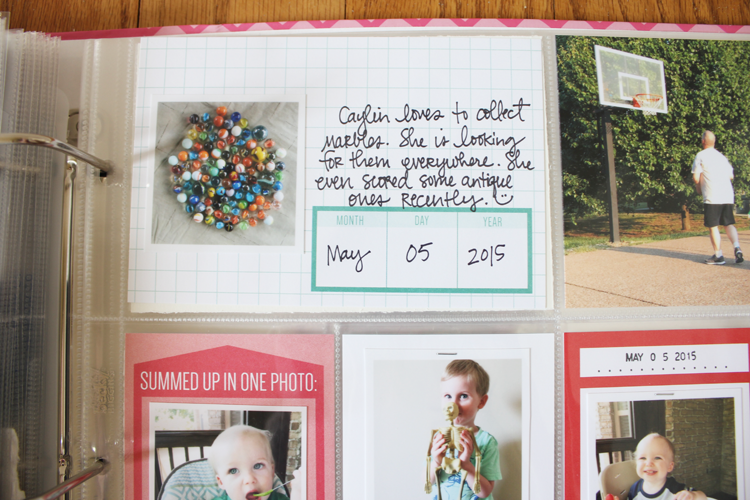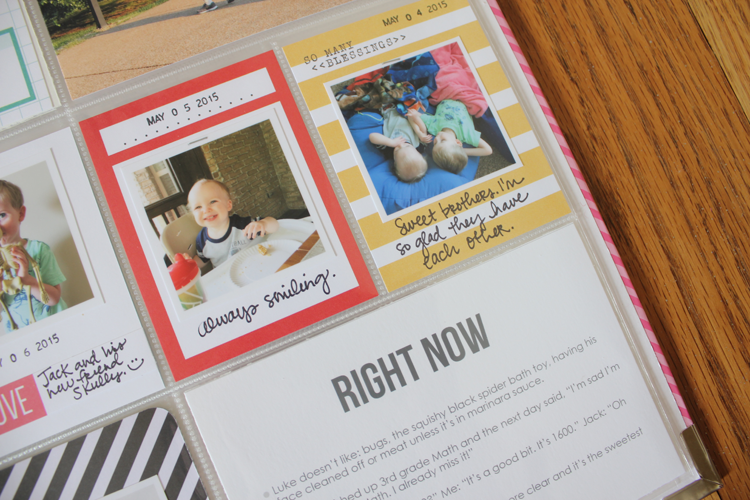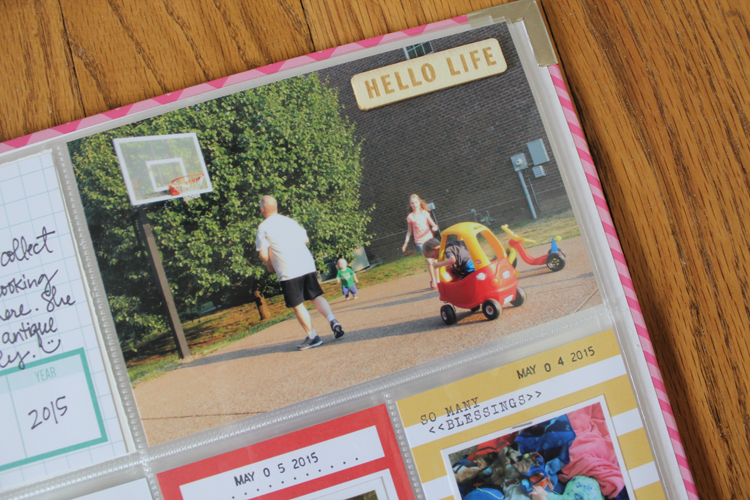 The little "hello life" wooden piece is from the Cathy Zielske mini kit.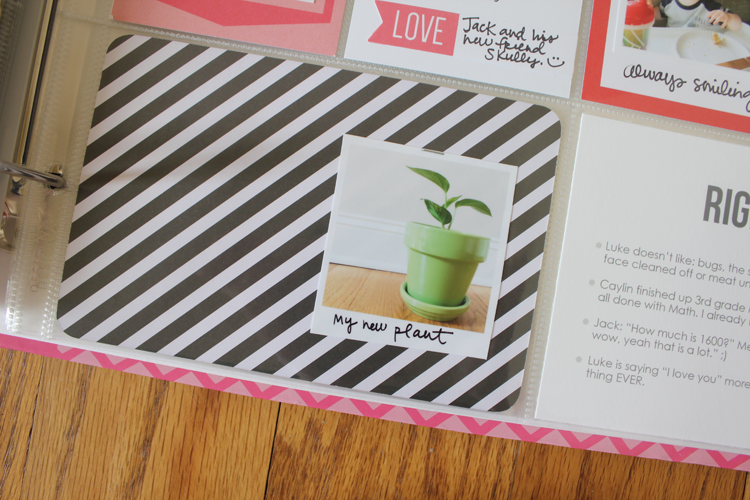 And there you have it! Hope your week is off to a great start and you are documenting your life along the way! Have a great day, everyone! Make it a good one!
XOXO!