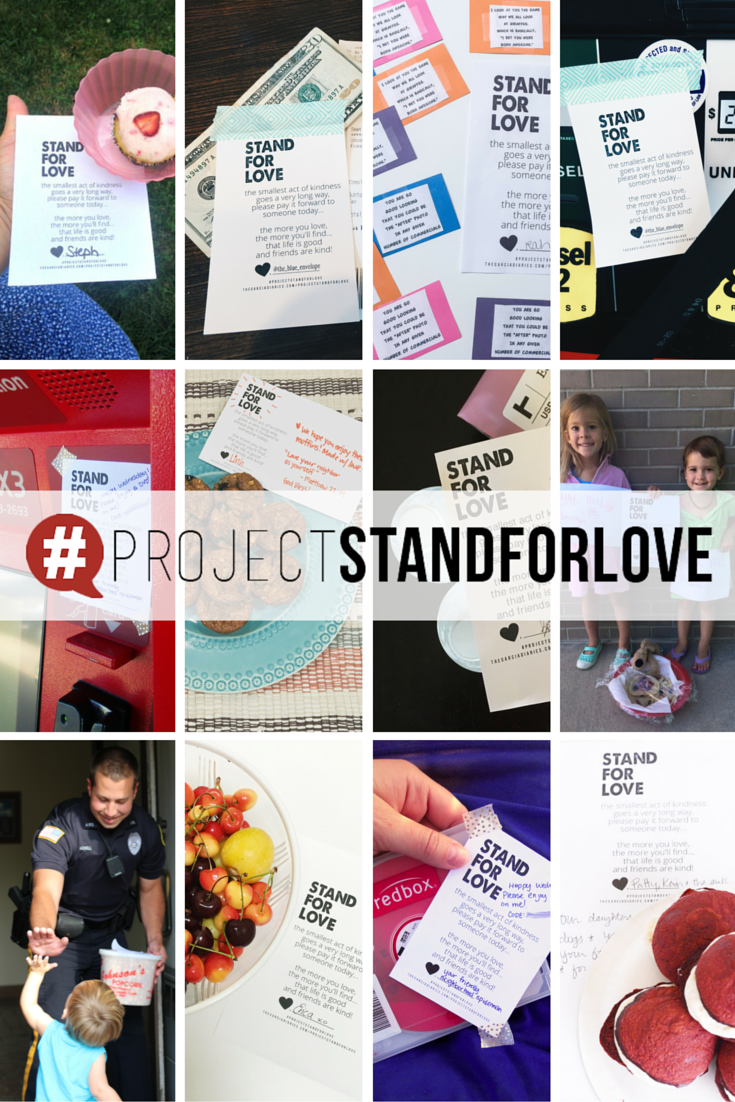 Happy Sunday, friends!
I pray you all are having a wonderful day with your families. I just wanted to pop in here really quickly to share about this wonderful thing I heard about the other day. With all of the violence, evil and hate happening in the world lately (Jesus, please be near!), I read about this great way that we can all show more love to one another and spread more kindness. It's called Project Stand for Life and it's a movement that was just launched a couple of days ago by a few friends who together wanted to do more and make a difference. The idea is to execute random acts of kindness using printables with the Stand For Love logo and share those acts on social media using the hashtag #ProjectStandForLove.
Well, if you know me I'm 1) a hugger and 2) love to give gifts – it's my love language so hearing about this made me smile and really warmed my heart in so many ways. I loved going to the hashtag and seeing all of the ways that people are spreading kindness and love to people all around them. It's a beautiful thing. I wanted you to know about it so that if you wanted to be a part of it, you could be.
To learn more about what you can do and how you can participate, go HERE and check it out. There's a great printable that you can download for free to use and this is a great thing to get your kids involved in, too.
Let's do our part to spread more kindness and love in this world. It needs it now more than ever, friends.
Praying for each and every one of you that is reading this. Praying for your safety and praying that your week ahead is a beautiful one.
XO!