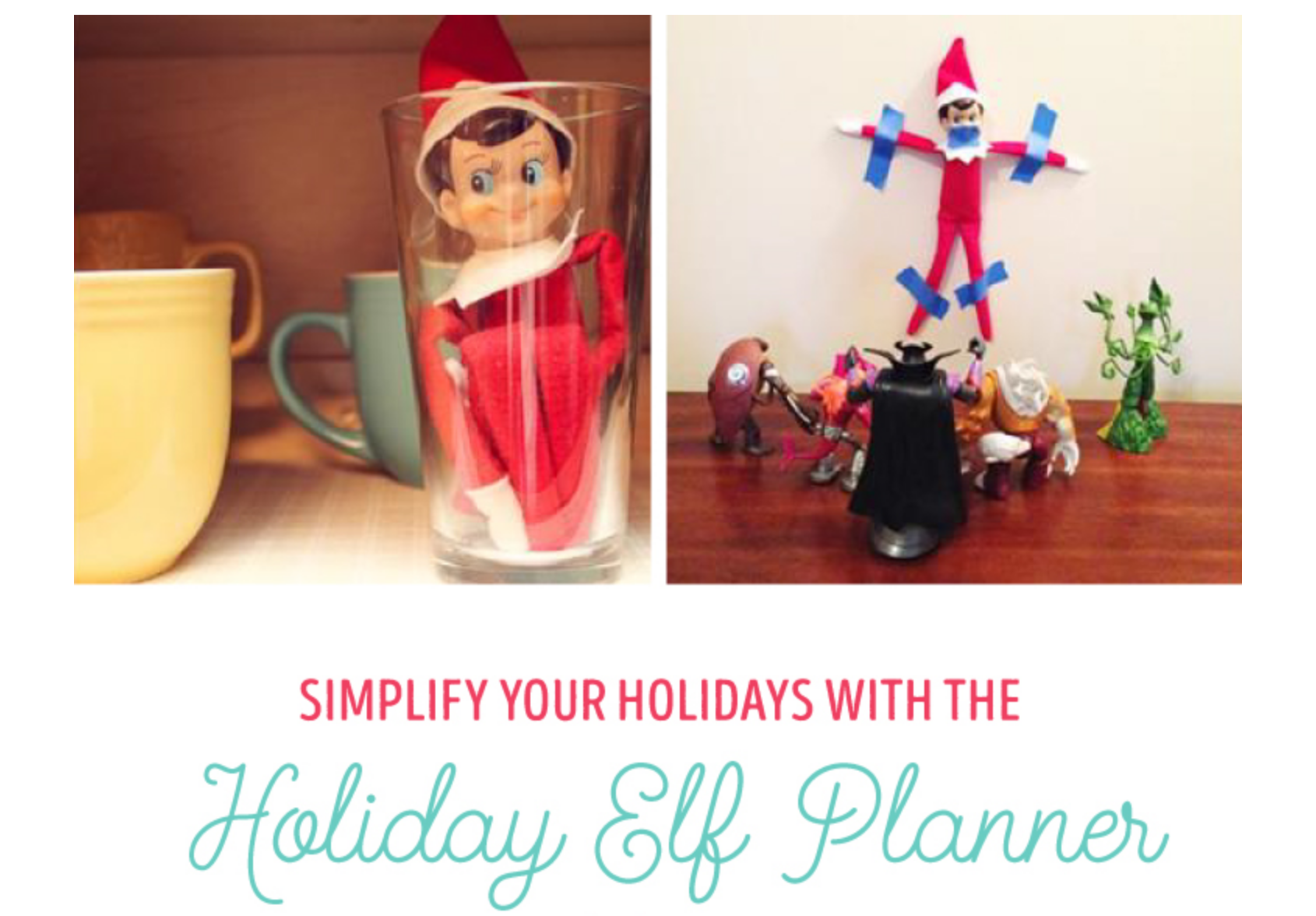 For the past four years, I've created some really helpful Elf on the Shelf calendars so that all of you who have the great responsibility of hiding the little sucker, aren't stressing out EVERY SINGLE NIGHT. Back in 2012, when the Elf on the Shelf was relatively new, we introduced the Elf on the Shelf to our children (it was just Caylin & Jack at the time) and they fell in LOVE. It became something that we did as a family and it was a joyful, sweet experience. My kids named our Elf, Henry and he's been a part of the family ever since. Since that first year, our Elf on the Shelf experience has evolved and well, NOW all of my kids know that he's just a toy and that I am the one that is hiding him all over the house. That took A LOT of pressure off of me, ha, but sure their little hearts broke a bit, but last year we decided that all of these fun little traditions were great and all, but we wanted to put the focus back on the REAL reason for the season, which is the birth of our Lord and Savior, Jesus Christ. I have had A LOT of fun being creative and finding unique and funny spots for Henry. My husband and I have even had little challenges to see who would come up with the coolest idea! Ha!
Keeping it real though – as the years went on, moving Henry became a hassle and more of a burden that I didn't want to deal with at the end of a very LONG day. I was exhausted and creative I was not. So …. that's where the planners came in. I decided to come up with some ideas, scour Pinterest and just make a list in my calendar of where I was going to move him so that at the end of the day I knew EXACTLY what I was going to do and didn't have to worry about it and that's how these planners were born. I've had A LOT of people message me since I've been doing these and they've told me just how much these have helped and I have loved the feedback. I know that some of you have been waiting for THIS year's planner and unfortunately the past couple of months have been SO busy with homeschooling, travel, my business and just the usual life stuff  – that creating a 2016 Elf Planner was just not doable. One thing I'm learning to be better at is saying NO. Yes, ladies, it's SO hard for us to say, isn't it? But I knew it would stress me out to try to fit in creating another planner this year and so I simply wanted to put ALL of the elf planners that I've created in ONE spot for you this year and do sort of a recap! And don't you worry – I do have a list of some new elf ideas that I haven't mentioned before, so you WILL get some new ideas, but they just won't be wrapped up in a super cute little calendar graphic. SO sorry, friends, but thank you for the grace. ;)
If you've already downloaded them, GREAT, but if you haven't – there are SO many ideas on these that I know they will help you this year as well. My sweet friend, Rebecca, also has a great list of ideas HERE on her blog, too!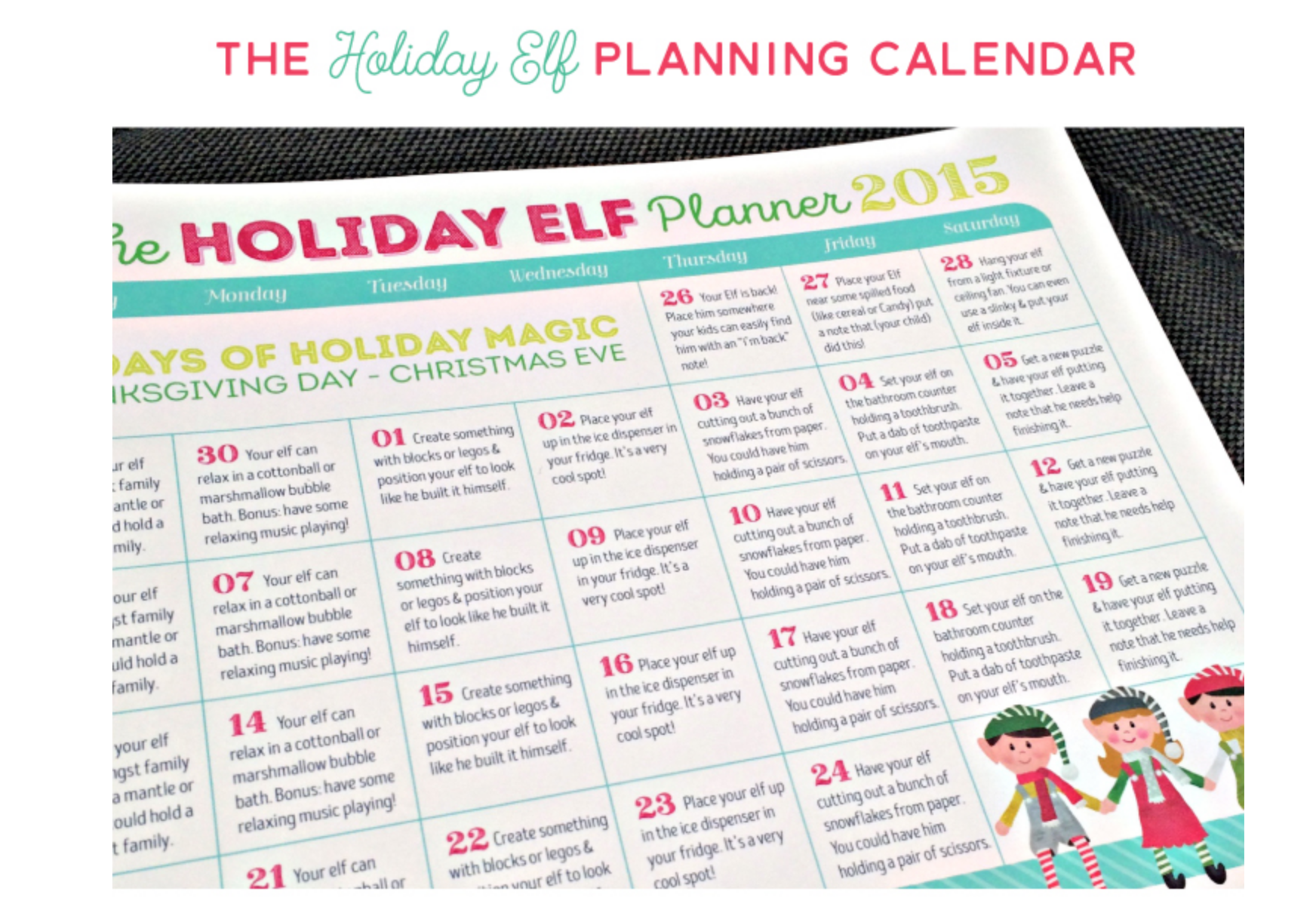 DOWNLOAD the 2015 elf planner HERE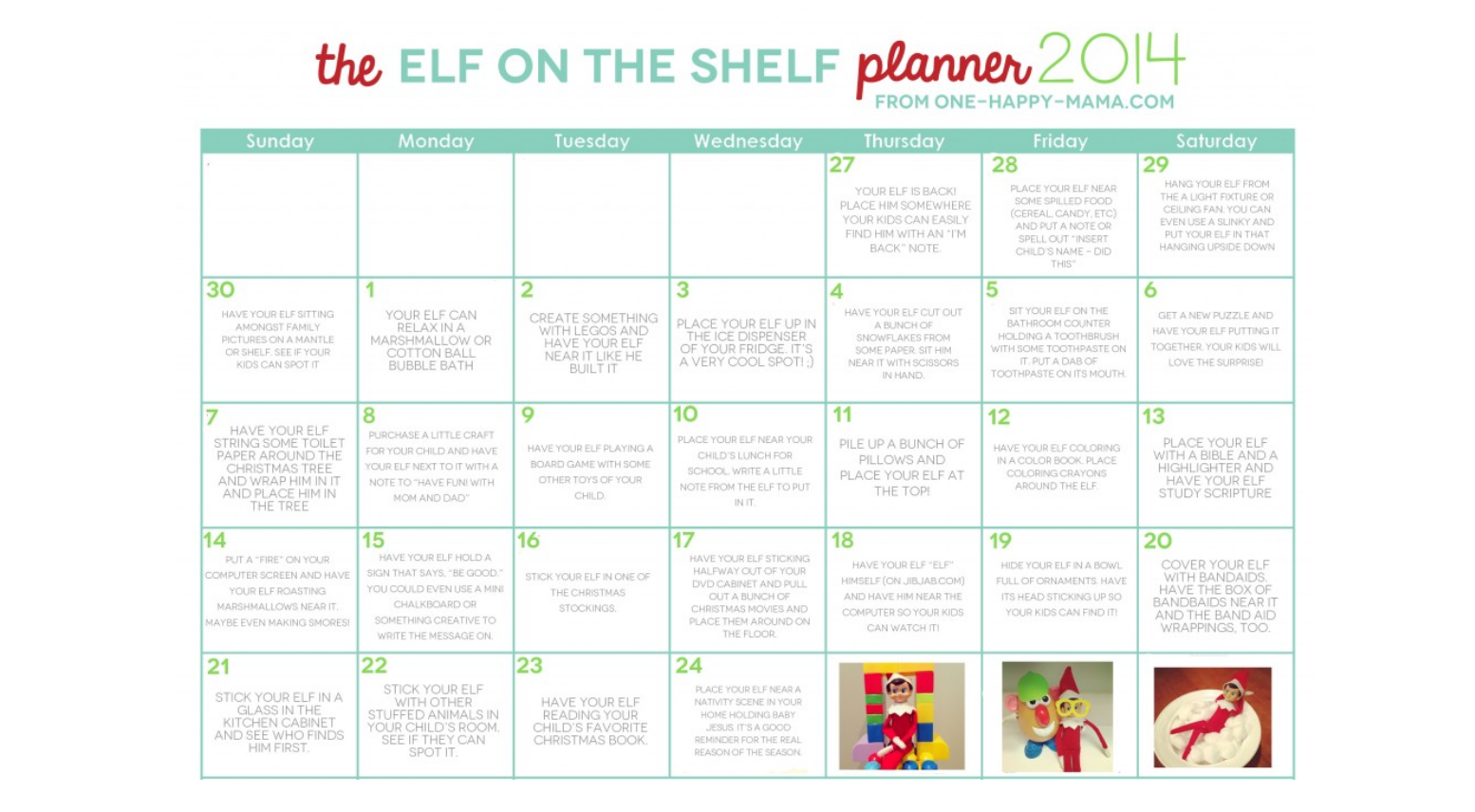 DOWNLOAD the 2014 elf planner HERE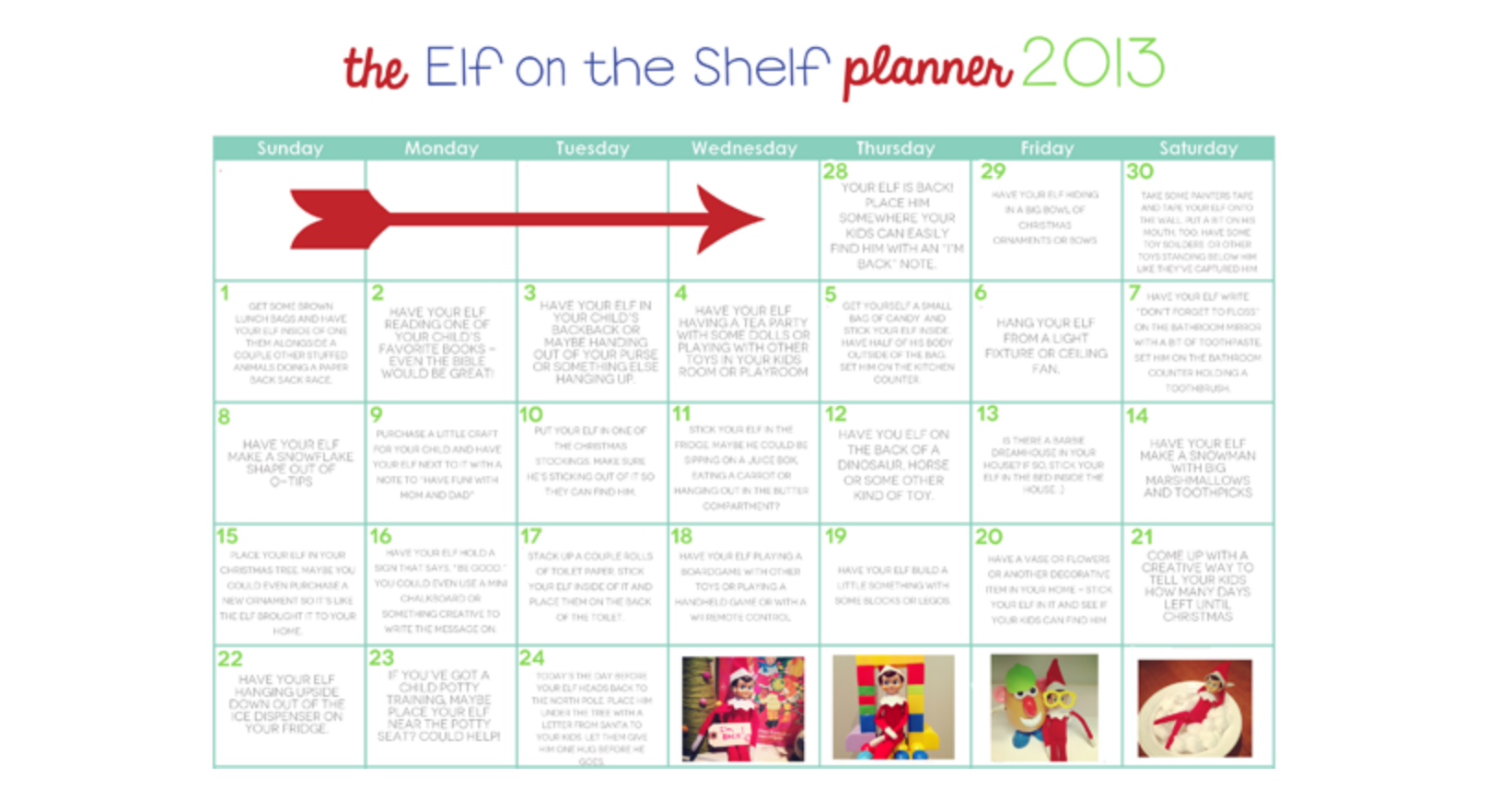 DOWNLOAD the 2013 elf planner HERE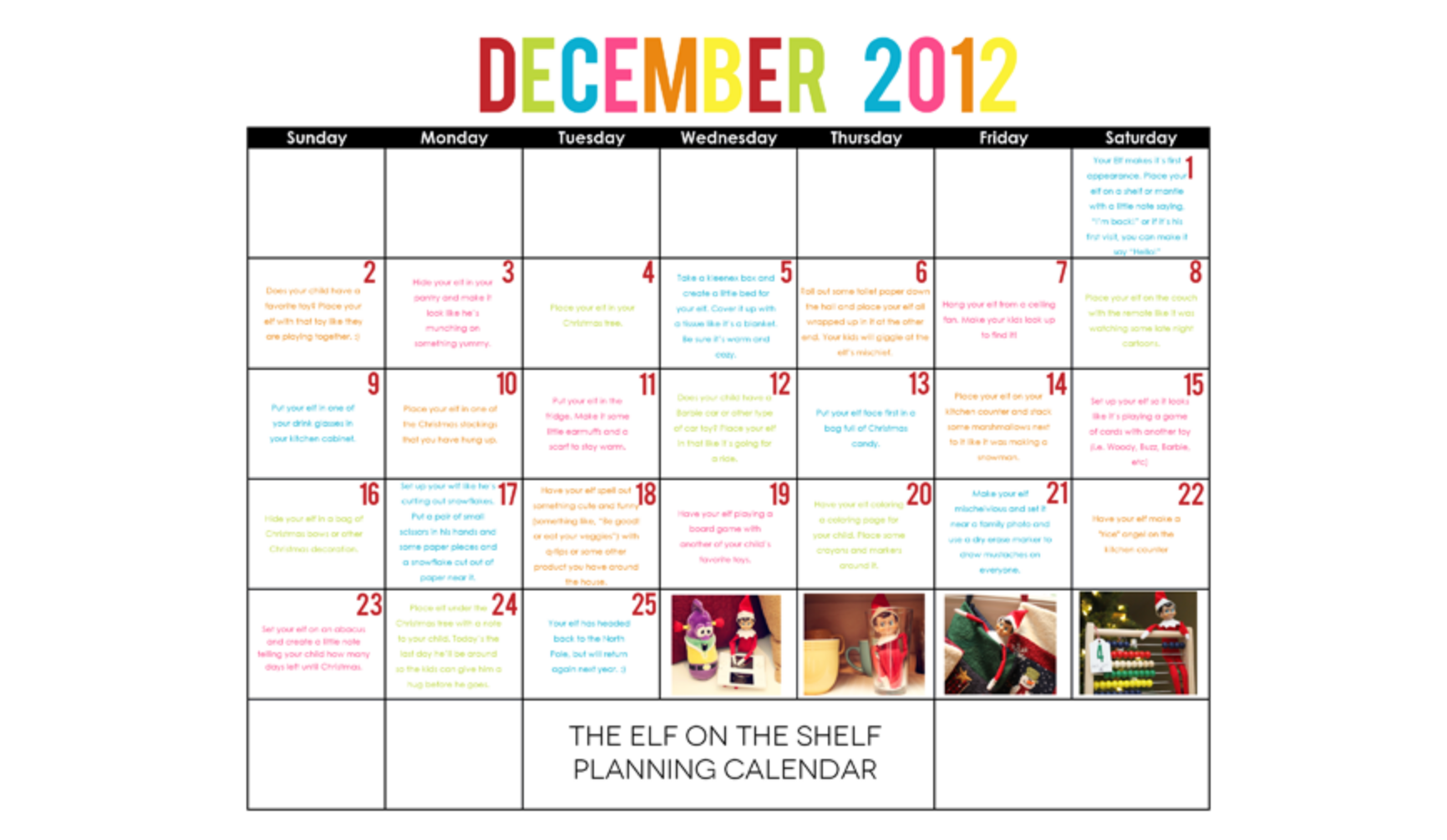 DOWNLOAD the 2012 elf planner HERE
And just like I promised, here are some cute new ideas if you'd like to just jot them down in your planner or plug them into your phone's calendar. I created a Pinterest board of them so that I could keep them all in one place!
Go HERE to see the board!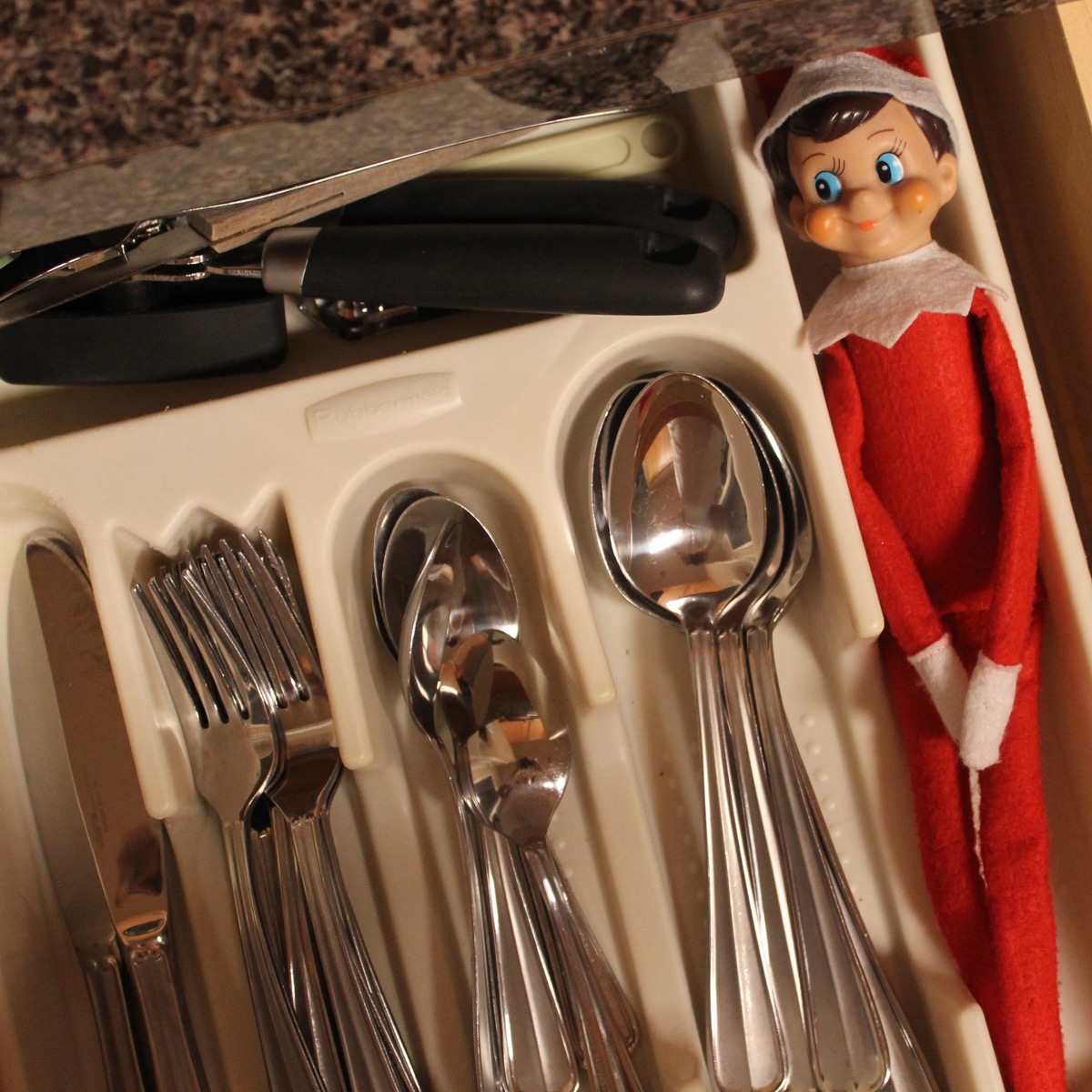 I will most likely be moving Henry this year (only because he brings SO much joy to my kids and I love seeing their faces light up), but I'm going to continue to keep it simple, plan out my moves and not stress about it. I might not be the MOST creative this year with good ol' Henry the elf, but I know that my kids will still have fun when it's all said and done & these sweet little memories are what it's all about.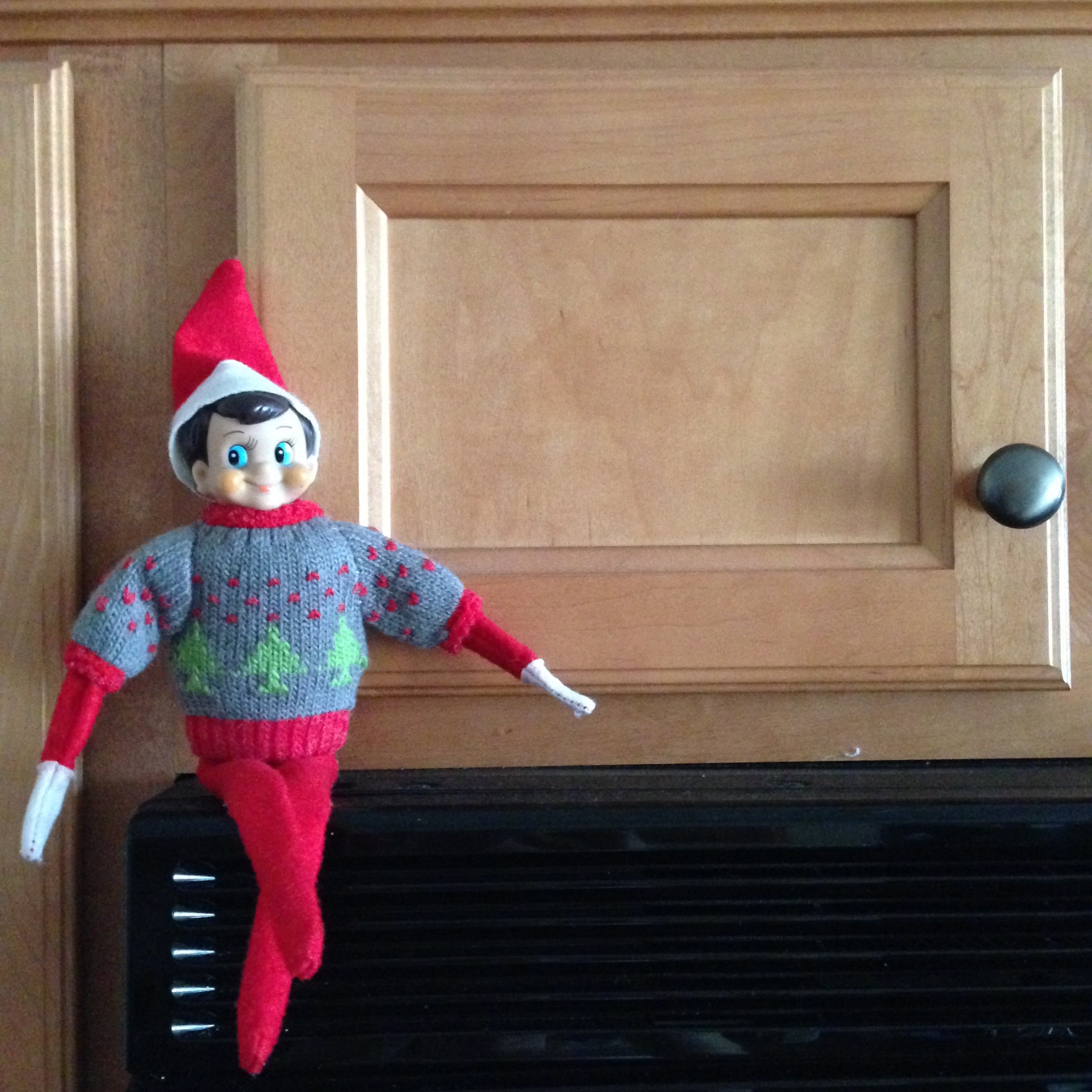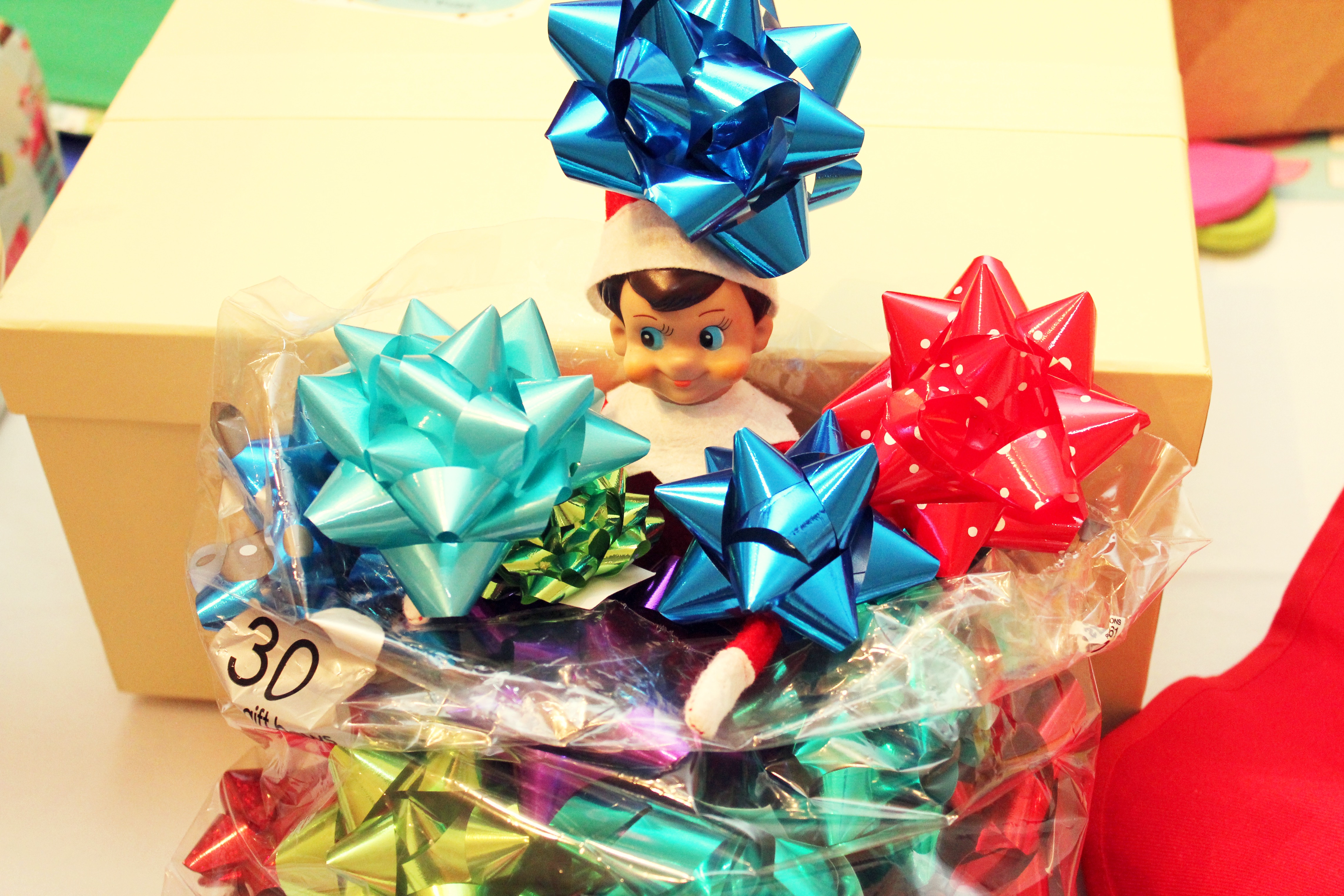 You can also see Henry's adventures on my blog HERE and there's even a mini album that I made back in the day to document the fun he's had! Lots of simple & fun ideas that you can do with your elf.
The Elf on the Shelf doesn't have to be complicated OR stressful, friends! Praying these elf planners help keep you organized and less stressed out during the holidays! XO!