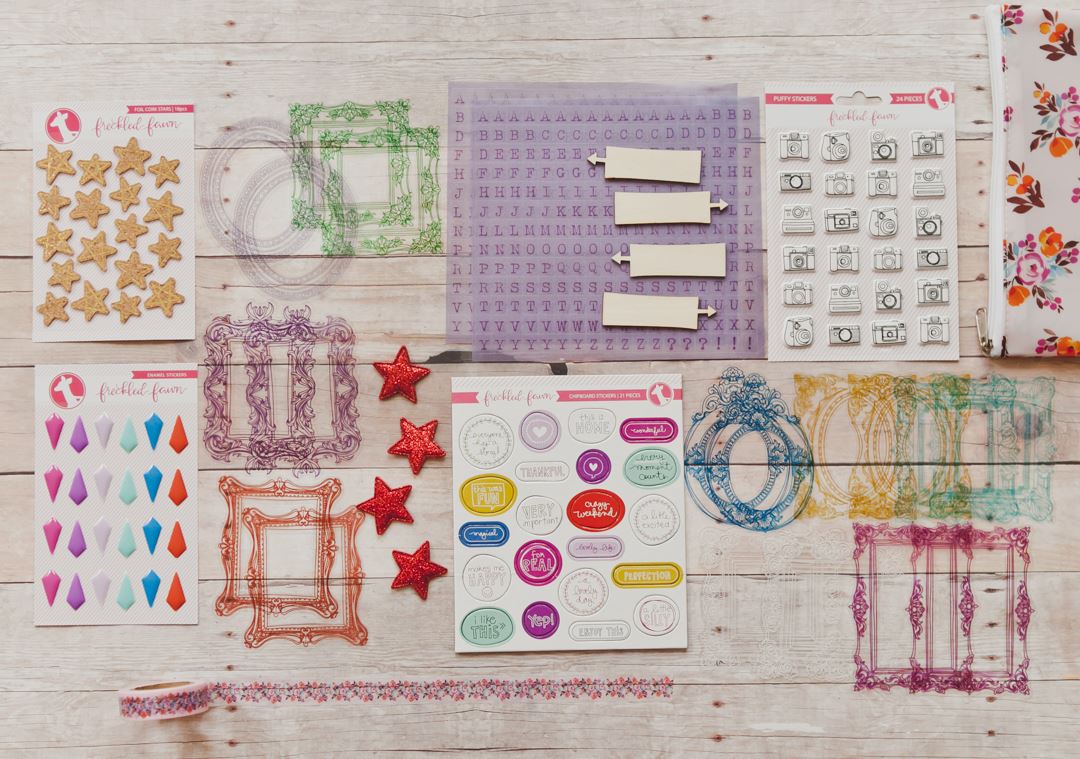 The April Freckled Fawn embellishment kit is NOW available friends, and this one has to be up there really high up there on my favorites and honestly every Freckled Fawn kit is amazing, but this one stands out to me SO much!
Here's all of the goodies that you get in the kit:
Embellishments in the Kit
 • A roll of floral washi tape
 • A sheet of puffy camera stickers
 • A sheet of enamel stickers
 • A set of foil cork star stickers
 • A sheet of chipboard stickers
 • A set of 2 vellum alpha sticker sheets
 • A set of wood shapes
 • A set of 4 puffy stars
And of course the FREE super cute zipper pouch!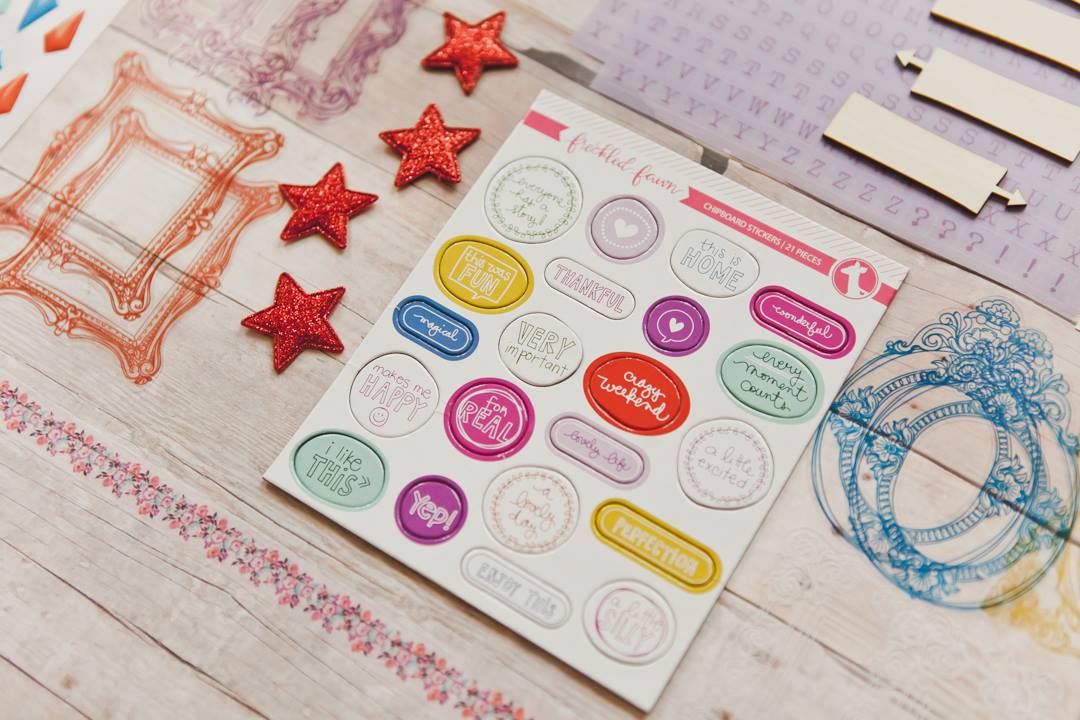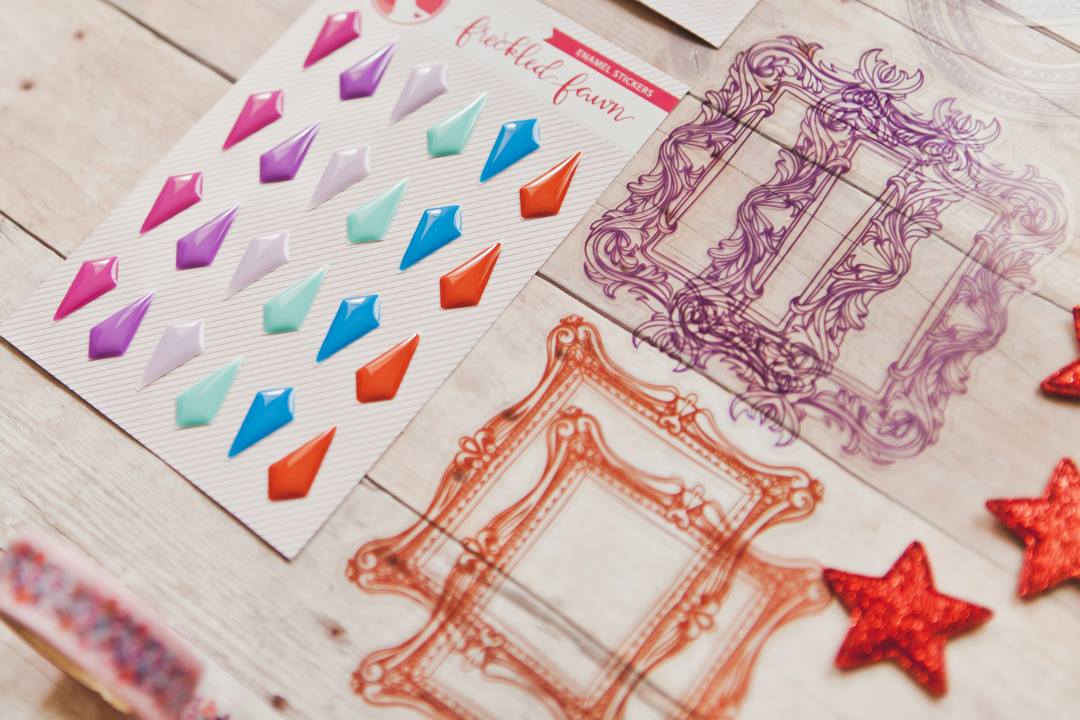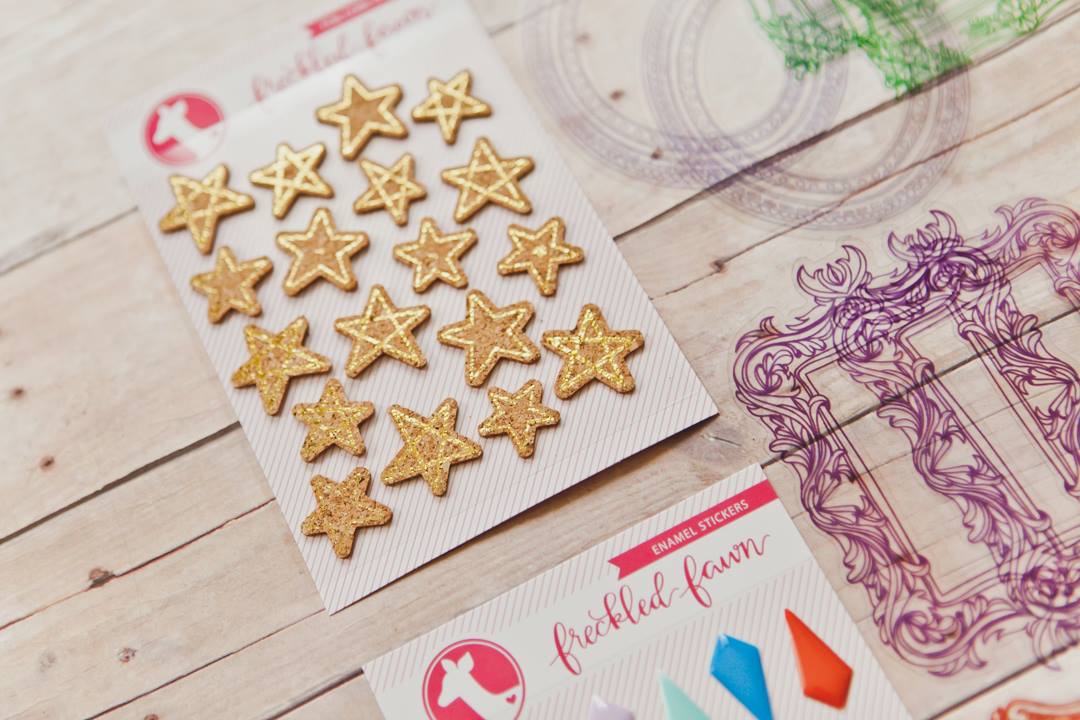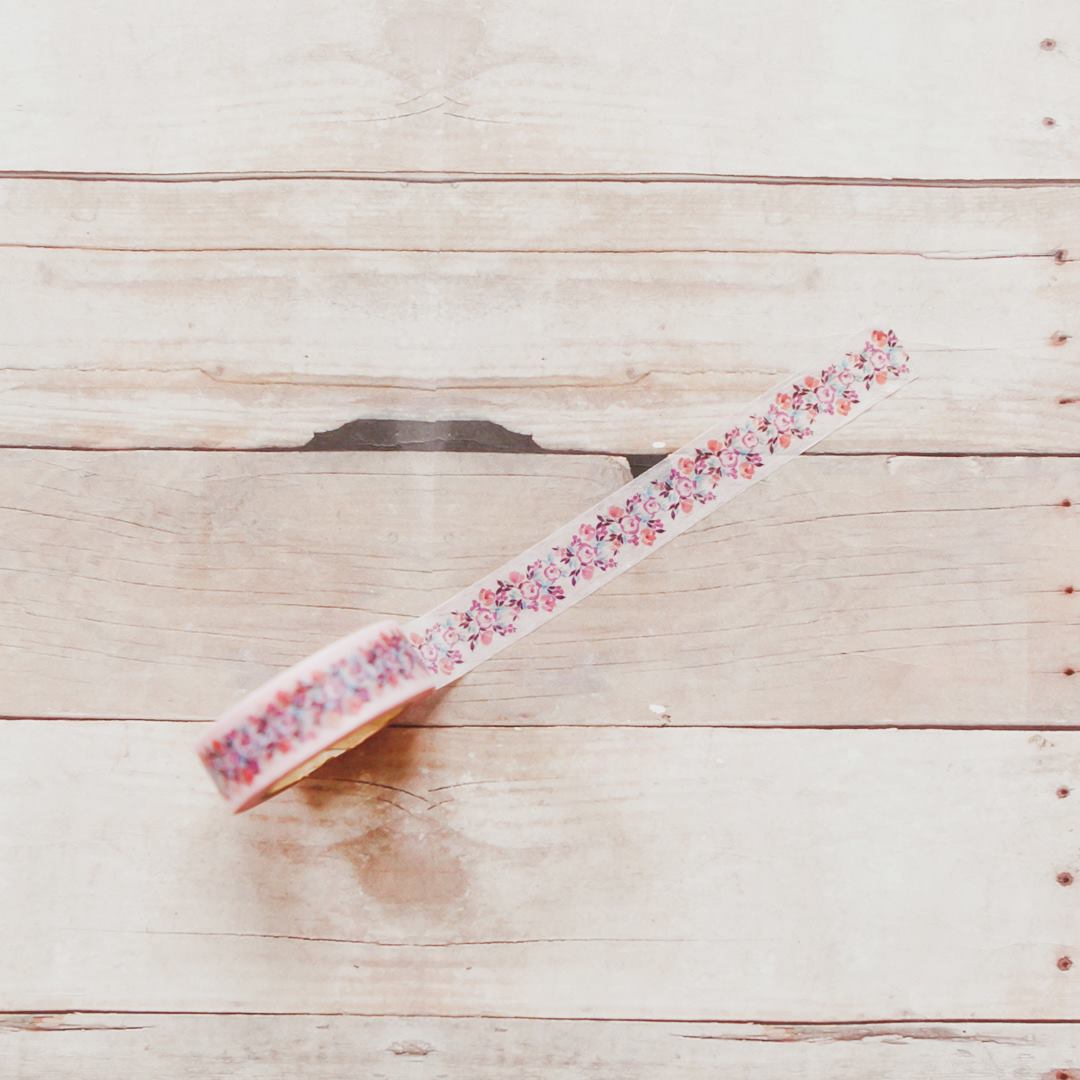 This washi is just gorgeous. It matches the beautiful free zippered pouch that you get with the kit. I just love the softness of this and the beauty of the floral.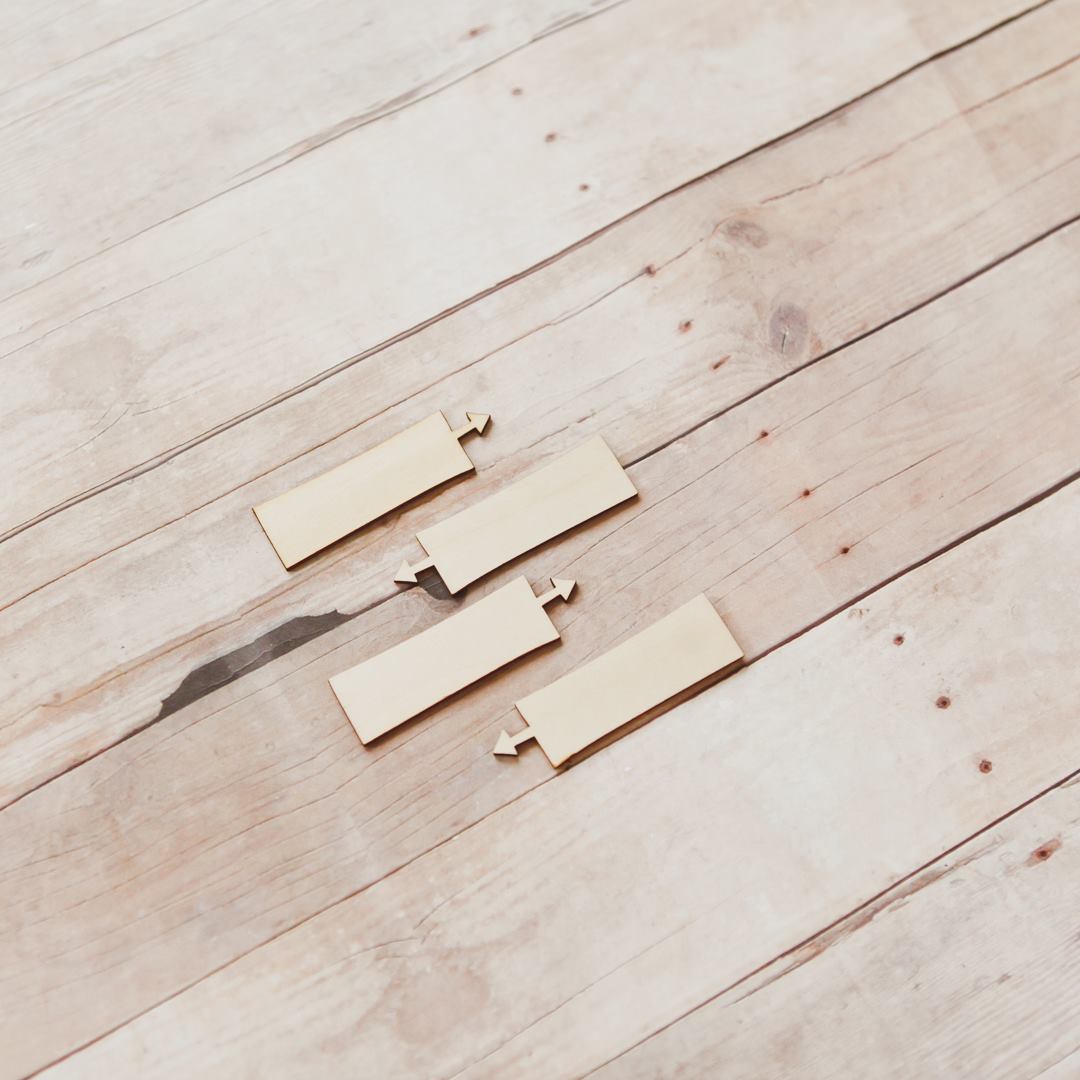 There's these wooden shapes, too! Um, how cool are they? Freckled Fawn always seems to have the most unique embellishments out there!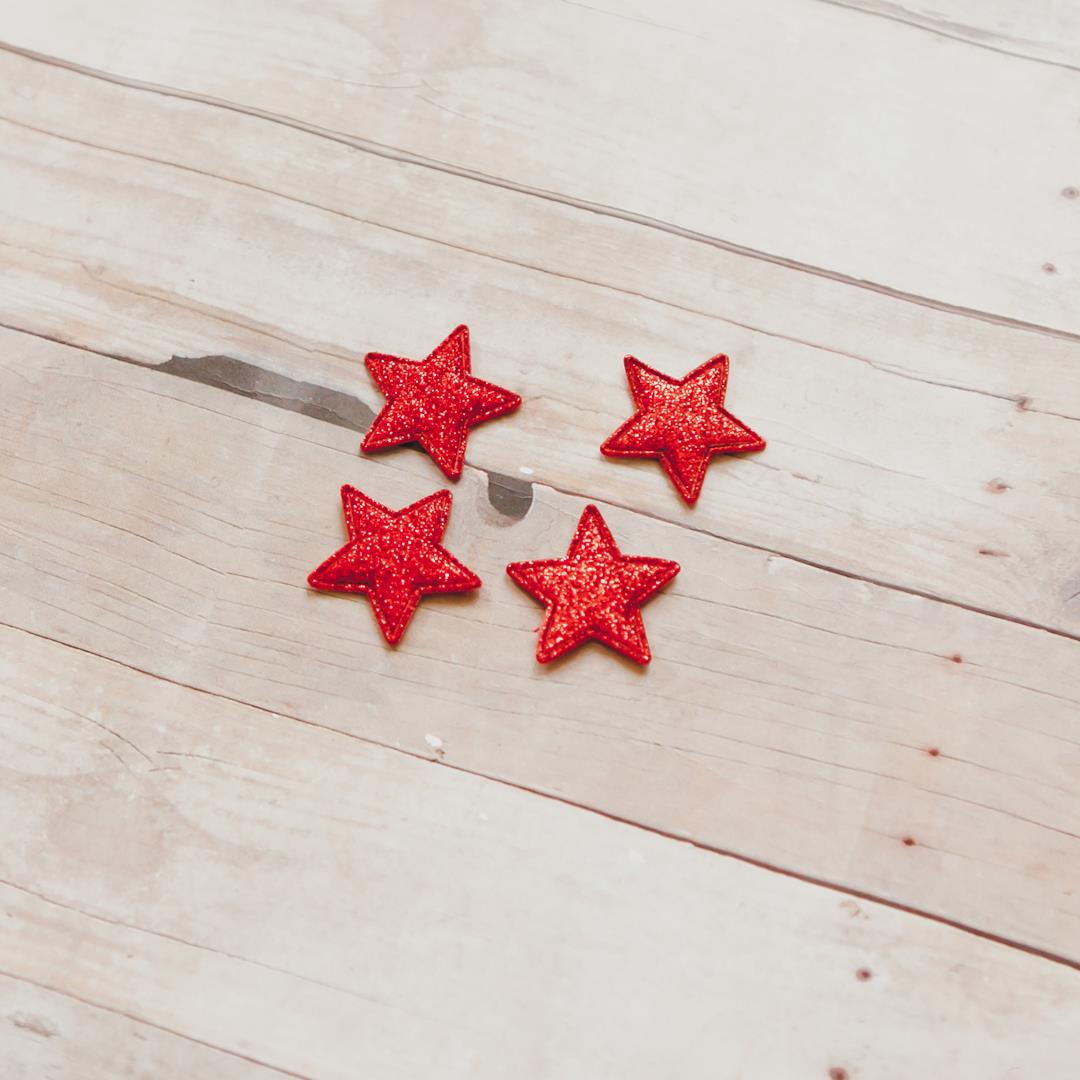 You also get a set of these puffy stars, too!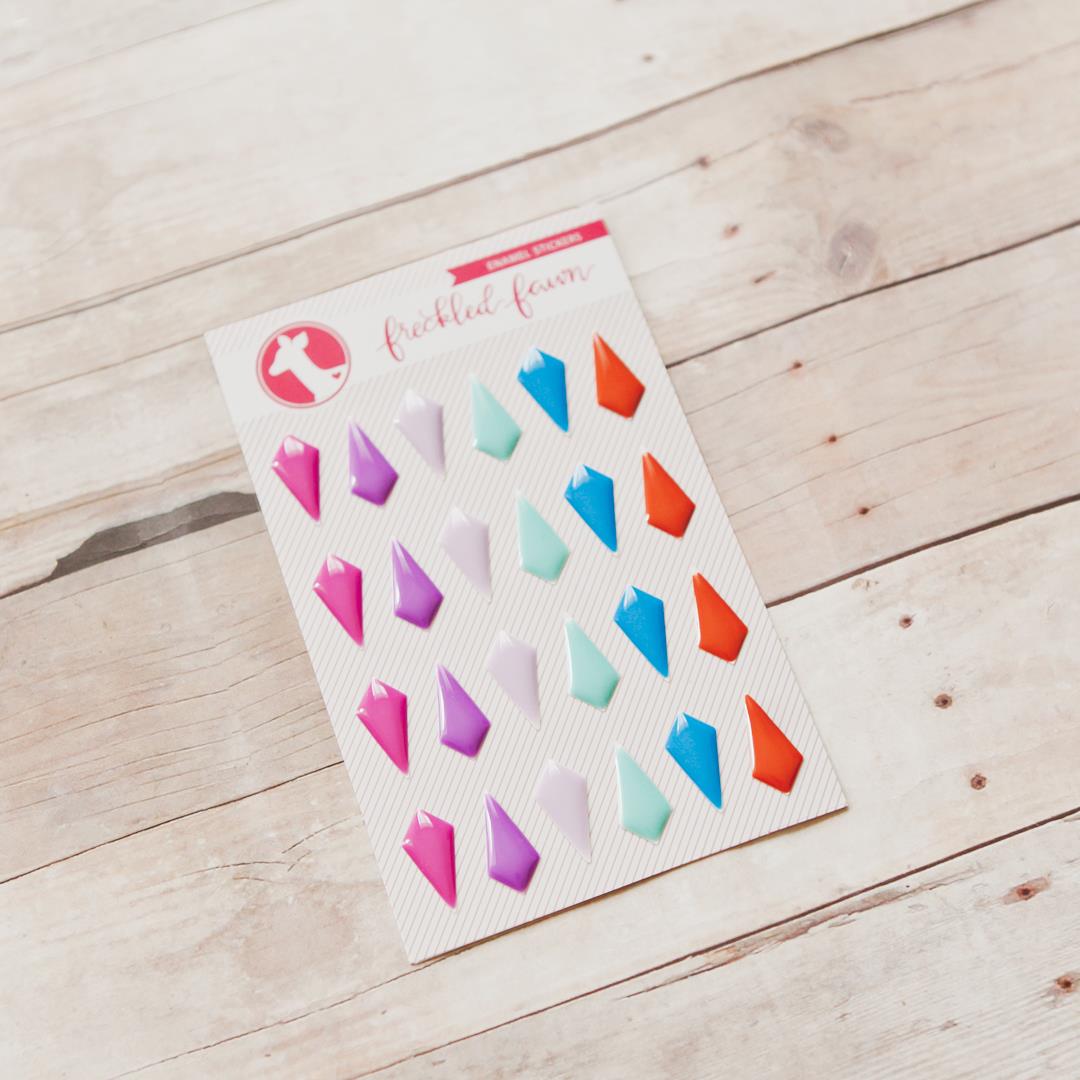 What a unique shape this is! Love it! And the color palette is just so beautiful!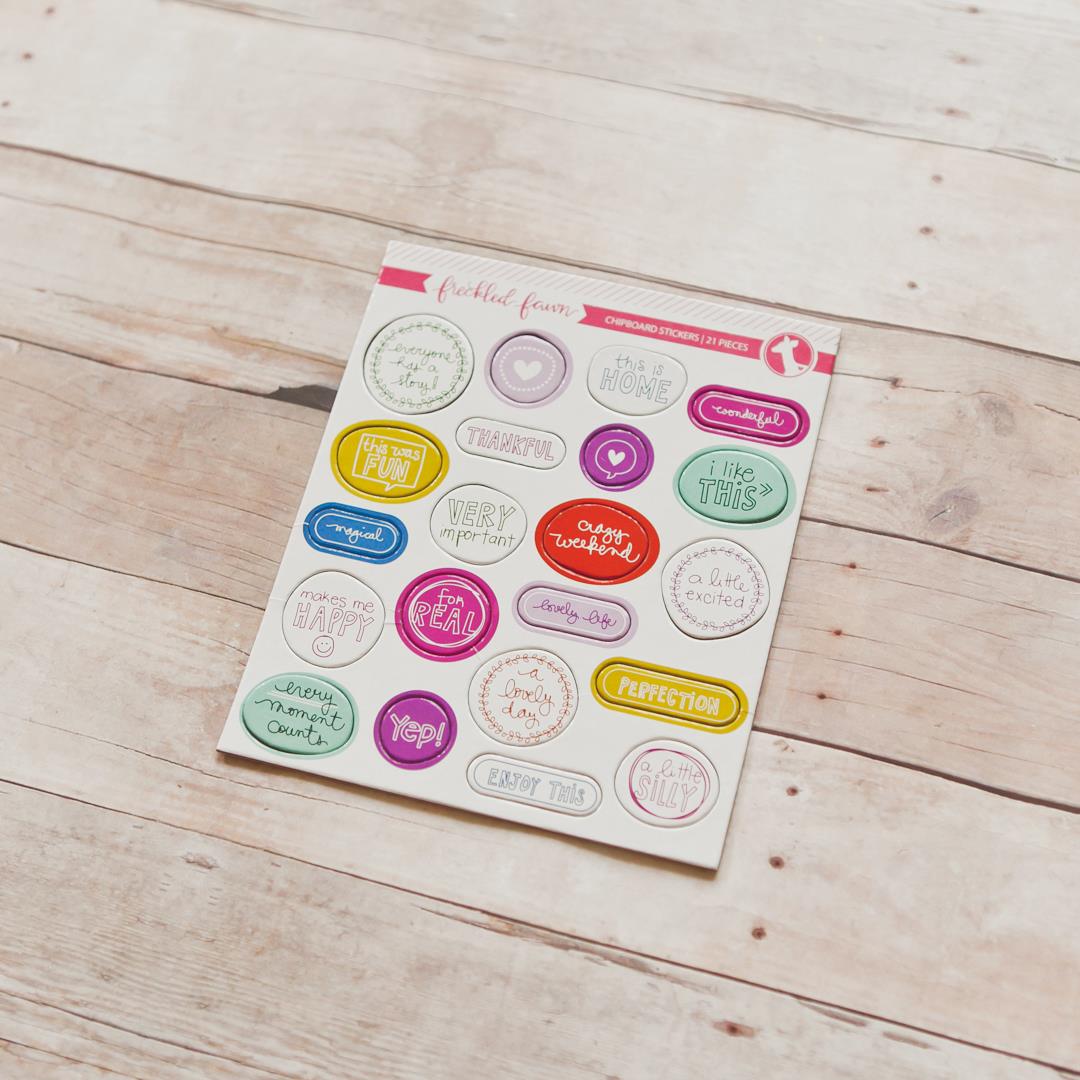 You get this chipboard sheet with 21 pieces on it and it has Lili Niclass' handwriting and designs all over it and so that makes me happy! SO cute!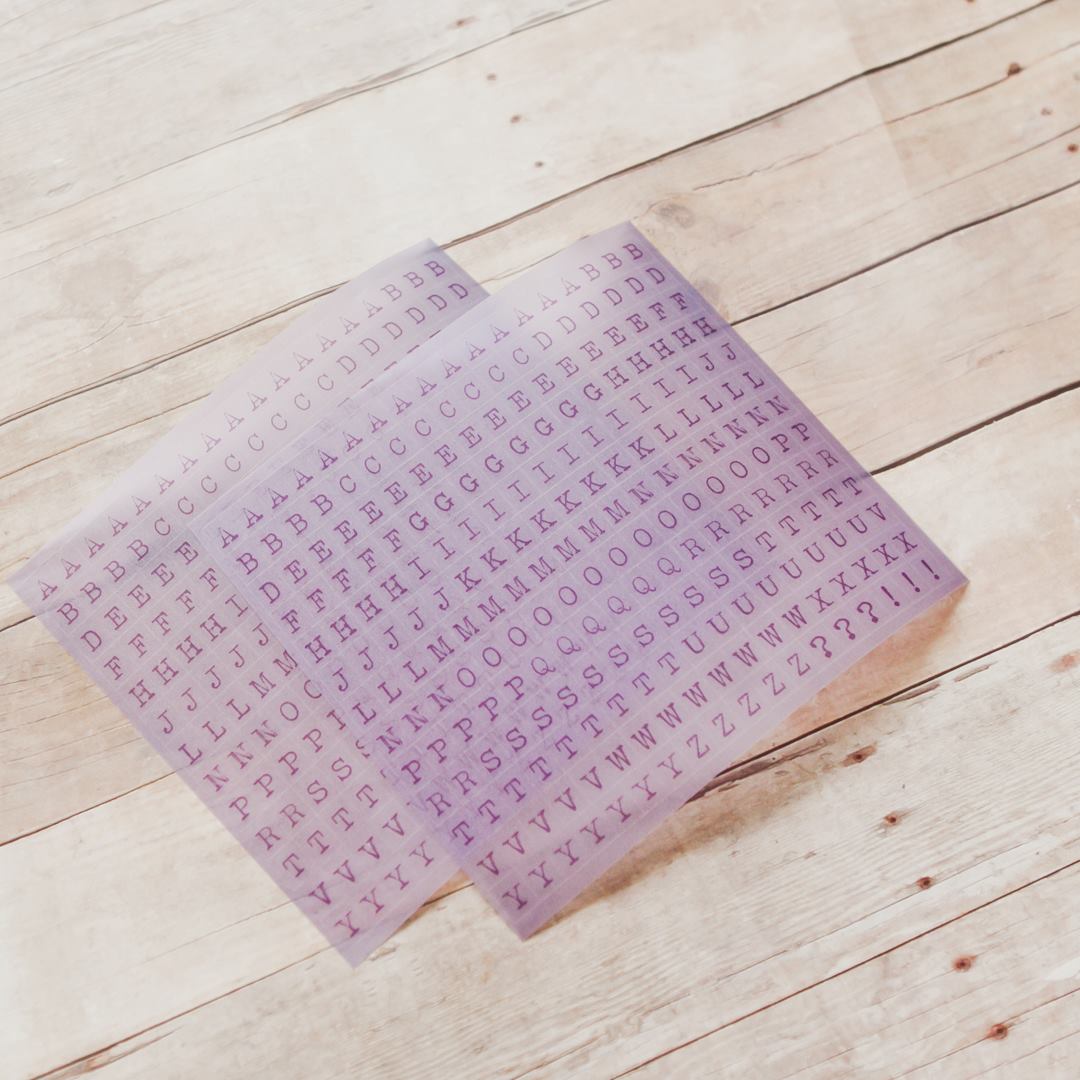 You get 2 of these vellum alpha sticker sheets. Love the typewriter font!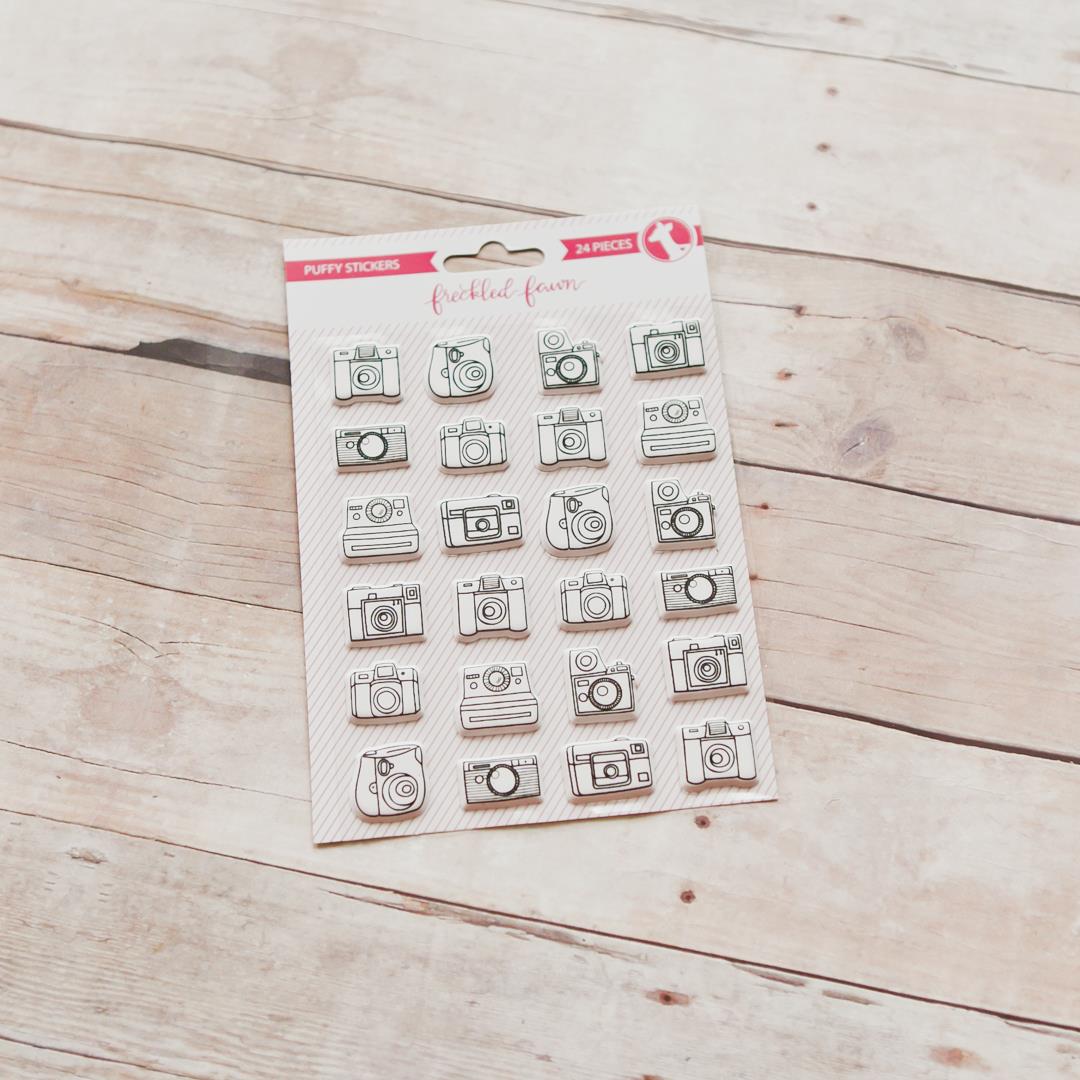 These puffy camera stickers have to be one of my MOST favorite stickers ever. SO cute! I think I need about 4 more sheets of these. Love how they are just simply black and white.
Then you also get a sheet of these foil cork stars. Freckled Fawn had some of these in heart shapes awhile back and I LOVED them! So happy to see them make these in another shape, too! Very cool! The foil accent on them is so pretty!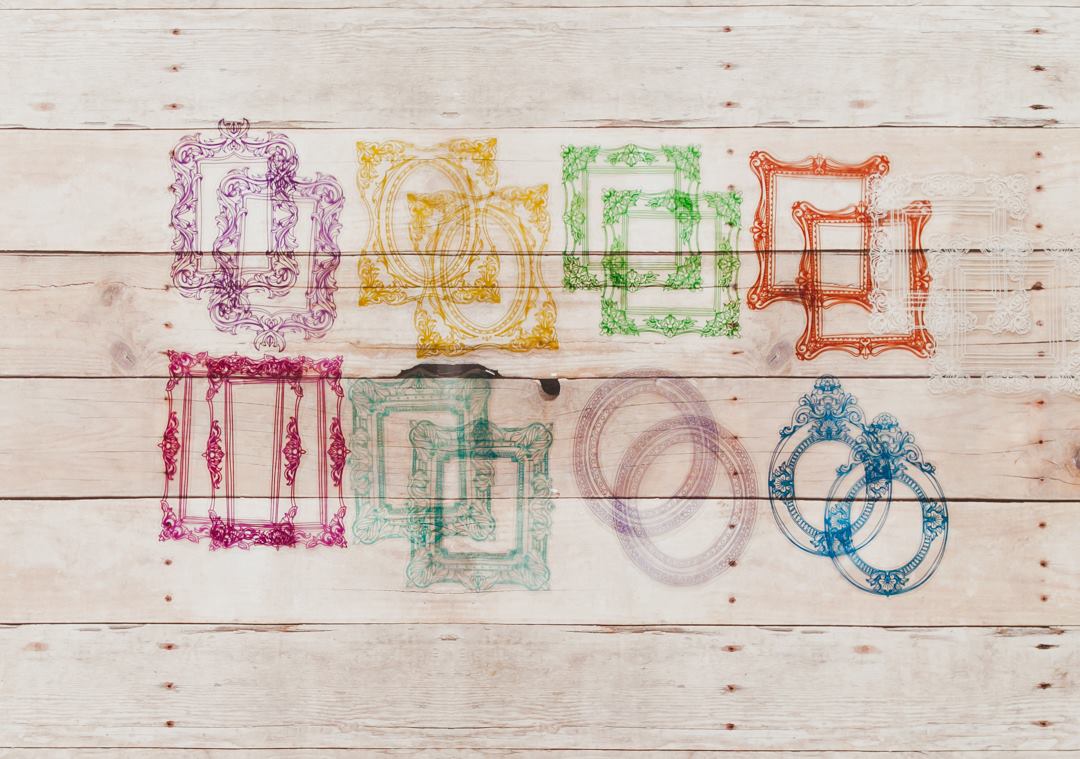 Then there are all of these beautiful frames – love the colors they come in!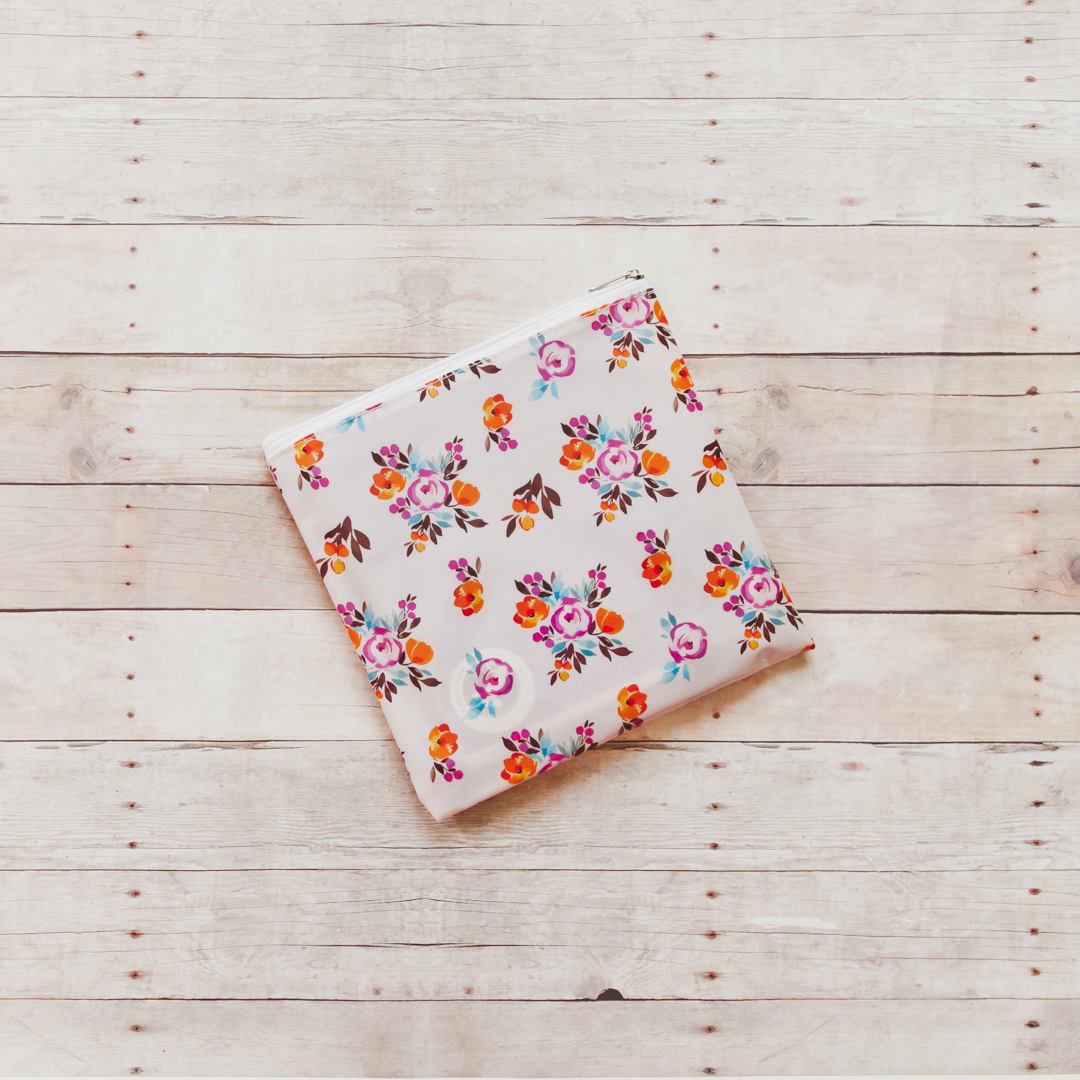 And lastly, we can't forget about the beautiful pouch. One of my favorites to date!
Well done, Freckled Fawn! This April kit is beautiful and is probably going to go quick! Be sure to head on over to Freckled Fawn HERE to get you one and sign up for a subscription while you're at it, friends! Who wouldn't want some of this happy mail every month?!
Have a great week ahead! XO!
Disclosure: This blog post contains some affiliate links. Thank you for supporting One Happy Mama.