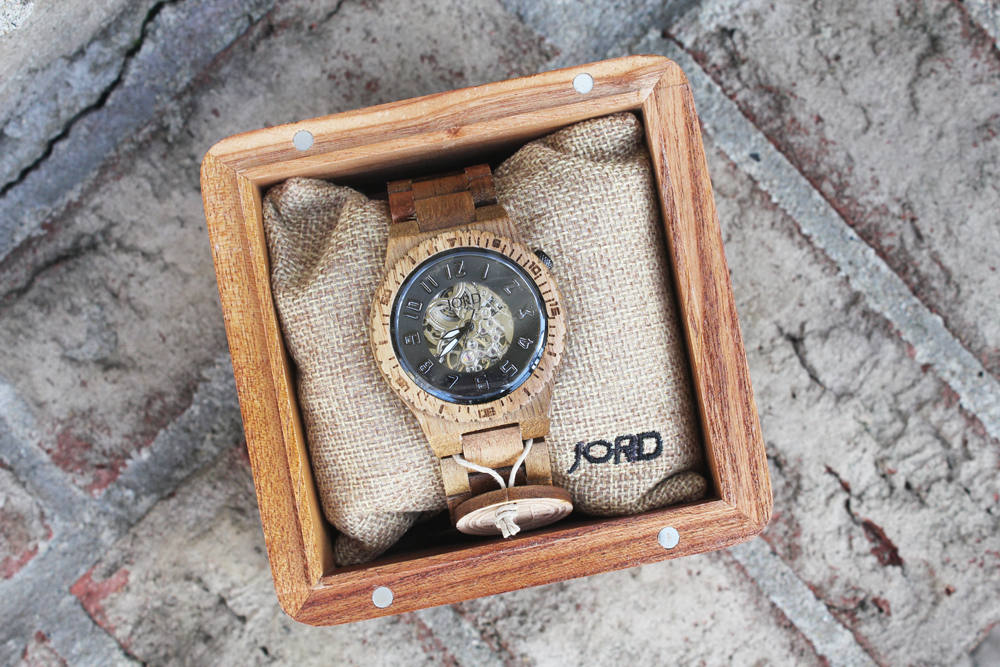 With today being the first day of Spring, I thought it was the perfect day to share this beautiful wooden watch from JORD that my husband and I have been reviewing for the past couple of weeks. What better way to Spring forward than with a new watch, right? ;)
The wooden watch that my husband chose was the Dover Series in Koa & Black.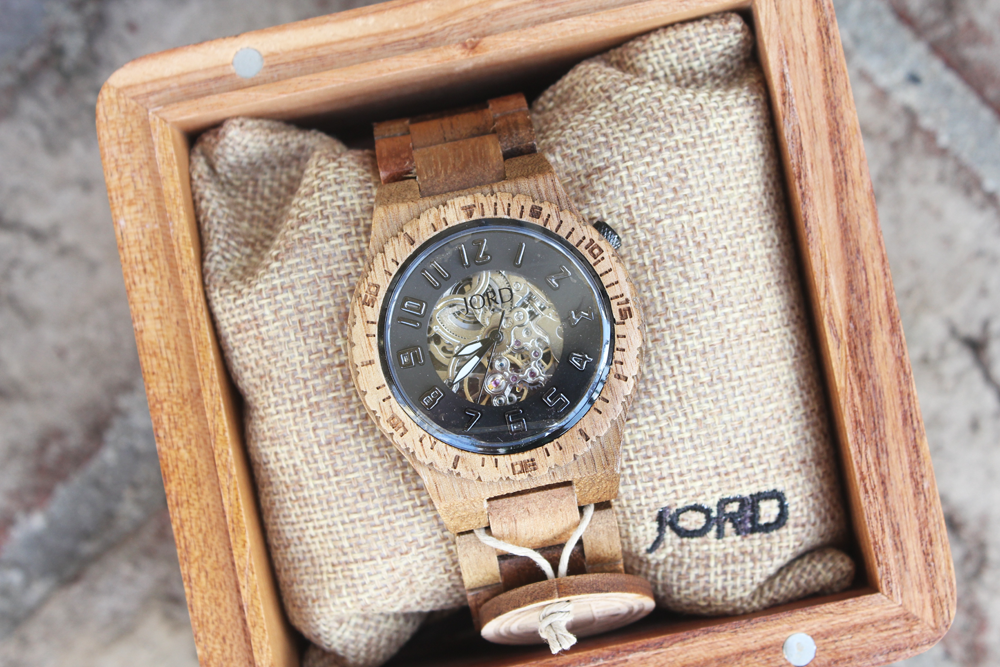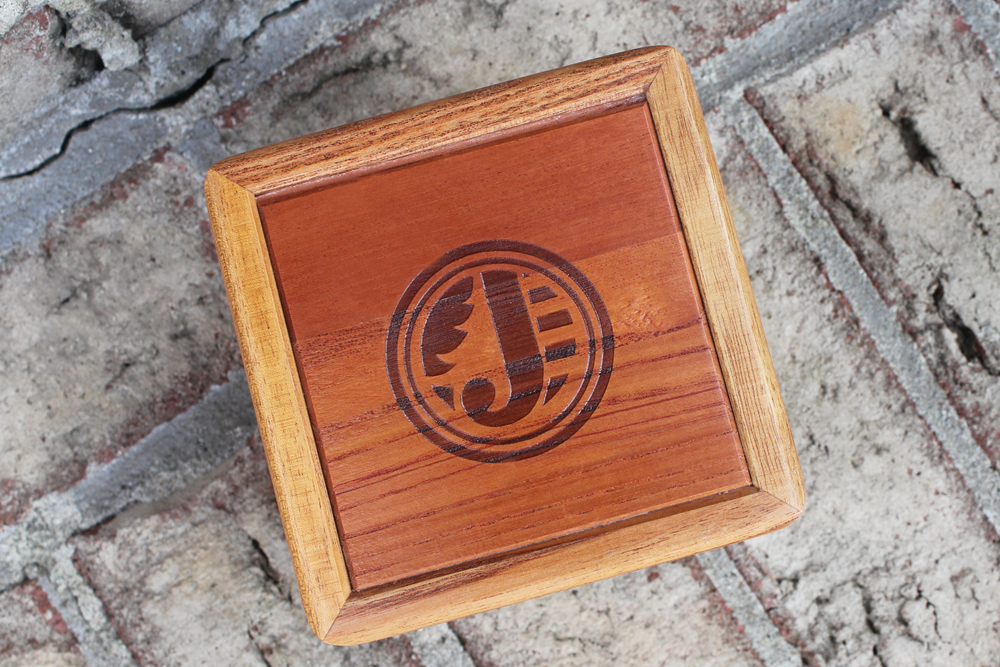 The first thing we loved about the watch was the beautiful packaging that it came it. Each JORD wooden watch comes in a beautiful wooden box with their logo embossed on the top. The lid of the box is magnetic and comes off easily. When you open it, you see that the watch itself is wrapped around a beautiful muslin pillow for protection. The bottom of the box has a little drawer that pulls out that contains a 2-way humidity control packet for maintaining the proper humidity levels.

Right away we both loved the look of the watch. It's rugged and manly, yet has a sophistication and style to it that any man would love. The watch is lightweight, but substantial and very comfortable. You might not think a wooden watch would be super comfortable, but according to my husband, it is. The clasp on the watch is very secure, but easy to remove. My husband chose a size that was slightly lose so that it wasn't too tight on his wrist and allowed for some movement and breath-ability.
The Koa wood is just so gorgeous. All of JORD's watches are treated with tung oil and the natural oils from our skin helps to condition the watch over time.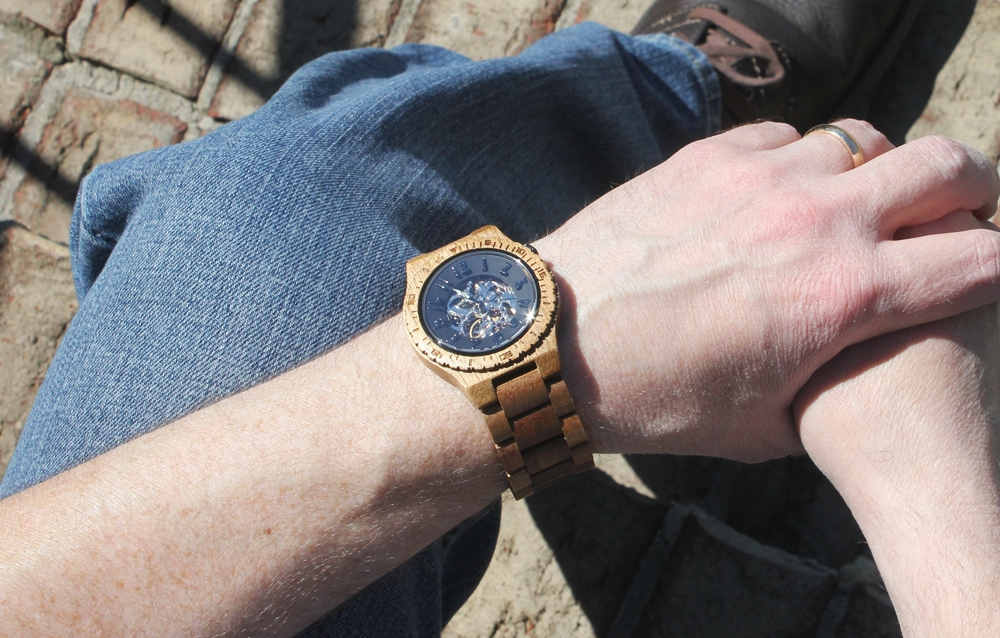 With short-sleeve season now upon us, this watch is versatile enough to wear with business casual attire or your guys' most comfortable weekend wear as he heads out to a Spring baseball game. You can see all of the men's watches HERE.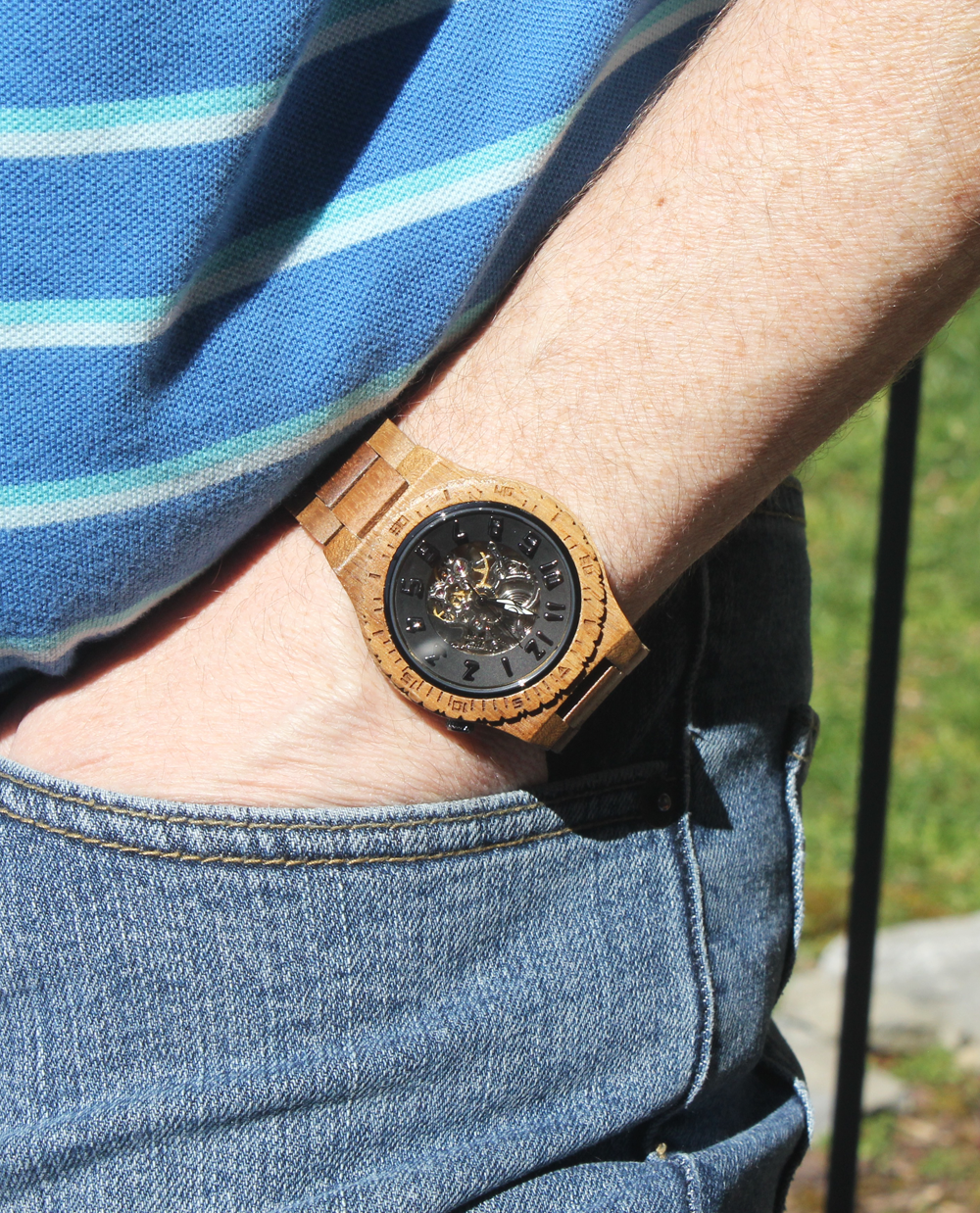 The quality of the watch is amazing. It's a high-end watch at a great price. One of the great things about this watch is that there is no battery. Instead, it has a self-winding automatic drive system, which is so nice and a great feature!
My husband and I also love the fact that JORD is an American owned company. All of their watches are made with 100% natural woods and the wood is not altered in any way to achieve a particular color or design. JORD doesn't use any toxic chemicals to treat the wood (LOVE that!) and they only use sustainable wood varieties to create their watches. Being super conscious about what my family and I put in and on our bodies, I love the fact that JORD goes out of their way to make sure that the materials that they utilize are not only environmentally friendly, but safe for us to wear. Each watch comes with a year warranty as well.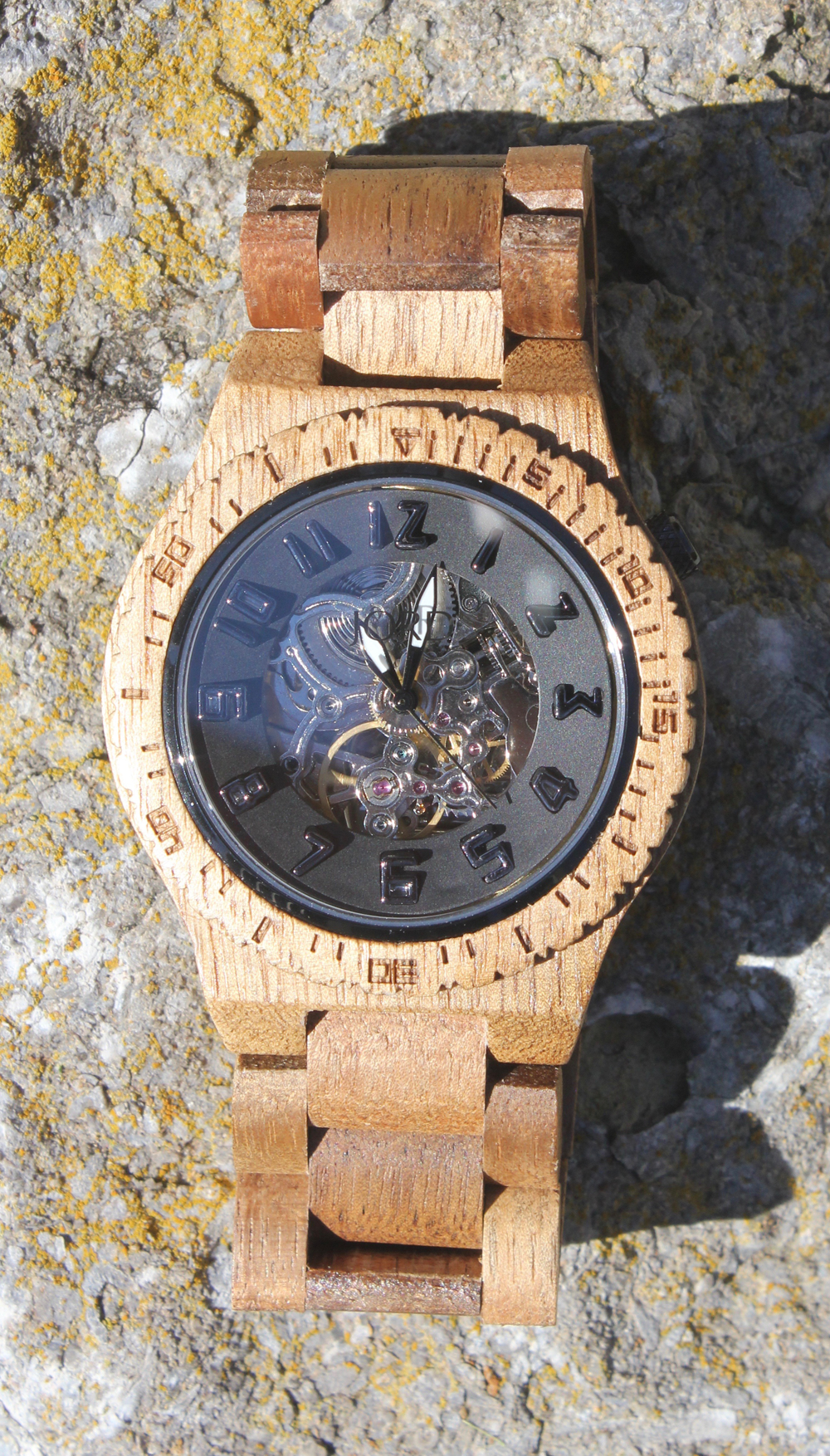 Oh, and JORD also has lots of beautiful women watches, too! I know what I'll be asking for for Christmas this year!
So happy that we were able to see for ourselves just how good JORD's wooden watches are. I kept hearing time and time again how amazing they were and I have to agree – they've definitely lived up to their reputation. This watch has replaced my husband's favorite watch that he's worn for 20+ years. I never thought a watch could live up to his old one, but I know that this watch will be one that he wears in every season – not just Spring.

I'm SO excited to team up with JORD for a giveaway where one of my lucky readers can win a $100 credit towards the purchase of their very own watch. Just click HERE to enter! And the sweet folks at JORD will generously give EVERY person who enters a $25 e-code after the contest ends – JUST for entering! How cool is that?!
The contest ends March 26th at 11:59 pm and both of the e-codes will expire on May 31, 2017.
So, whatcha waiting for? Click HERE to enter, friends!
Be sure to check out JORD Wooden Watches here: FACEBOOK / TWITTER / INSTAGRAM / PINTEREST
 This post is sponsored by JORD wooden watches, but all opinions expressed in this blog post are solely my own. No other compensation was given.