Happy Monday, friends! Today I am sharing with y'all this really cute, simple 6×8 page spread that I created using some of the goodies from the September Elle's Studio kit that was revealed yesterday. Go see my post HERE to check out what was revealed and all of the amazing goodness! Eeeek!
Now, I normally use DESIGN A page protectors in my Project Life, but every now and then I love to use smaller page protectors for just a different look and to be able to enlarge certain photos, etc. So when I came across this photo I took of Luke not too long ago, which I LOVE and it makes me smile SO big, I knew I wanted to print it out larger and slip it into my Project Life that way. So since I had some 6×8 page protectors laying around, I went with that size.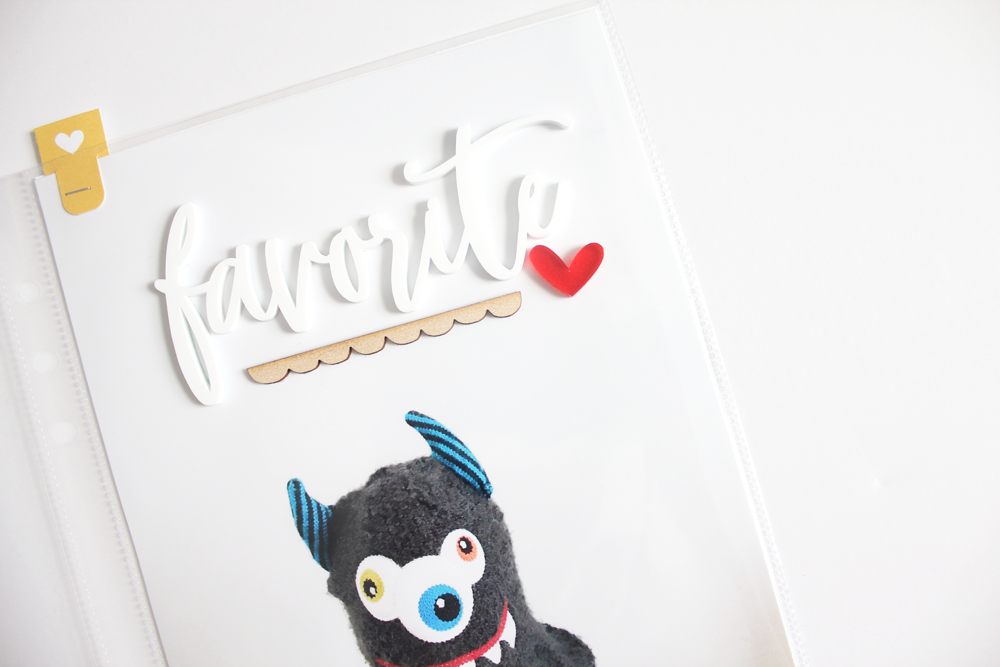 So for the front, all I seriously did was print out the photo 6×8 and then slip it into the page protector. I then used the "favorite acrylic" that was released yesterday and adhered that to the top of the page protector, added the wooden scallop below it and then gave it a little pop of color with one of the red heart acrylics. SO cute and easy! I love the way it looks in all of that white space that was in the photo. I love photos with white space because then you can add journaling or embellishments sometimes. ;)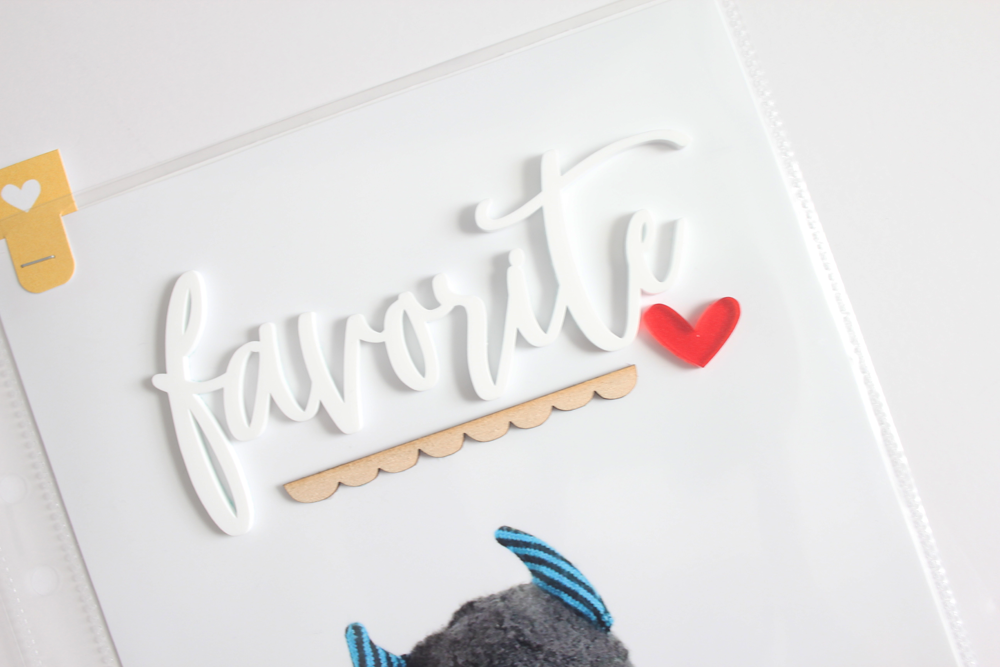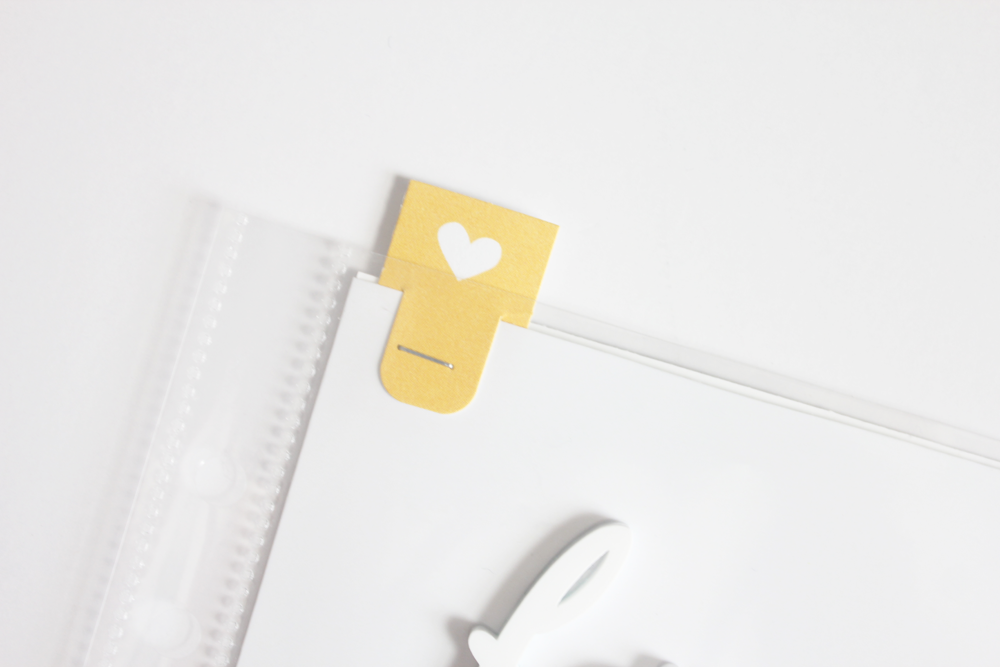 Then I added the little die cut tab with the heart on it from the September kit and stapled it with my tiny attacher. Eeeeek! Love!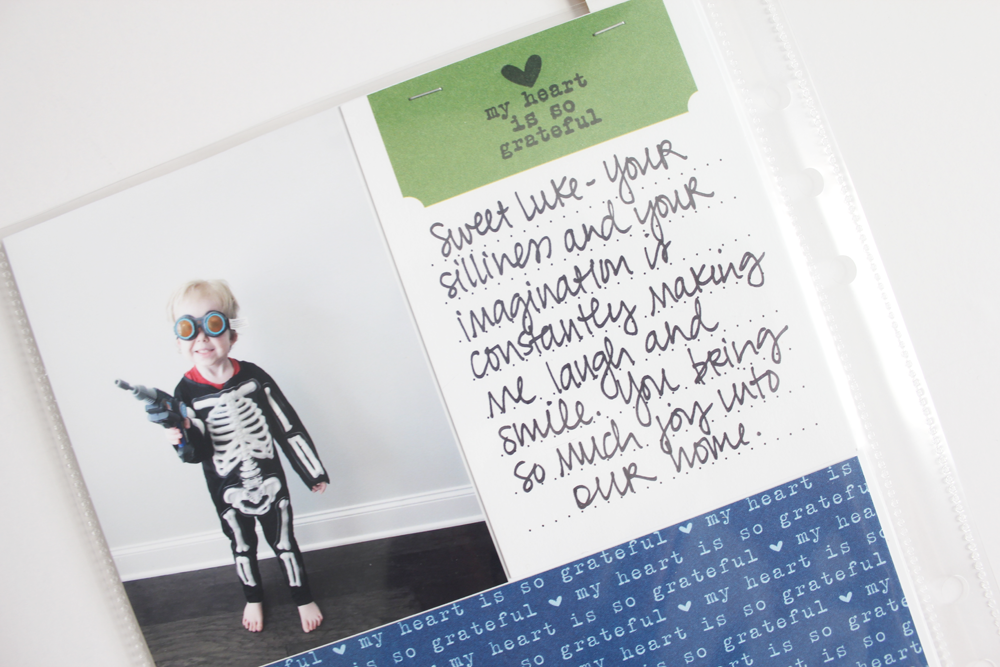 For the back, I wanted to include another photograph of Luke all dressed up, using his imagination and so I created a 6×8 file in Photoshop, placed the photo 3×4 on it in that upper left corner and then printed it out. After I did that, I adhered the 3×4 card from the kit to the top right, used a super cute stamp from the September stamp set and then added my journaling.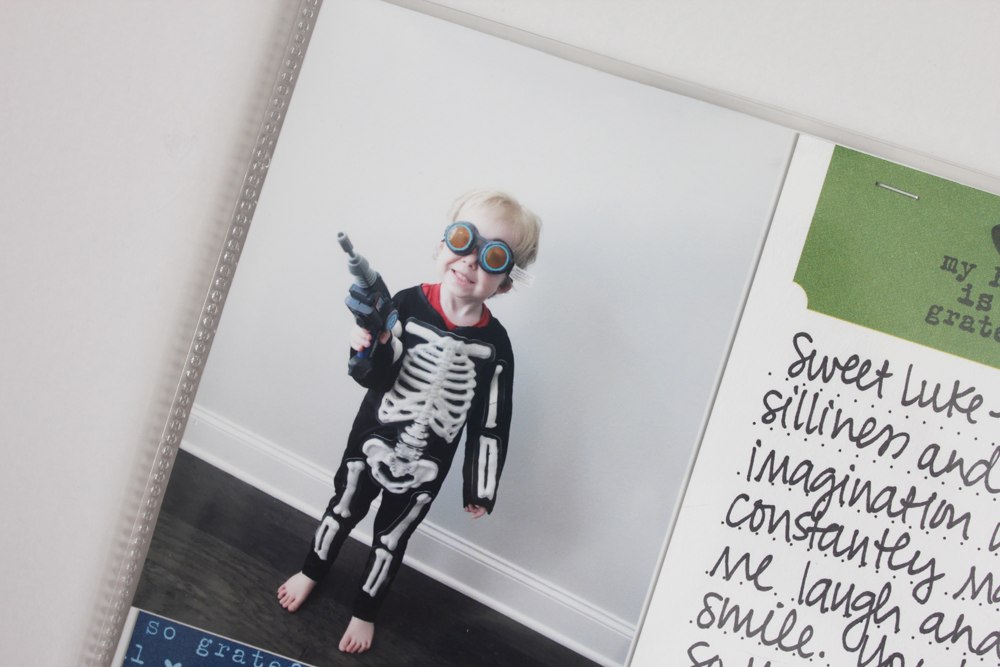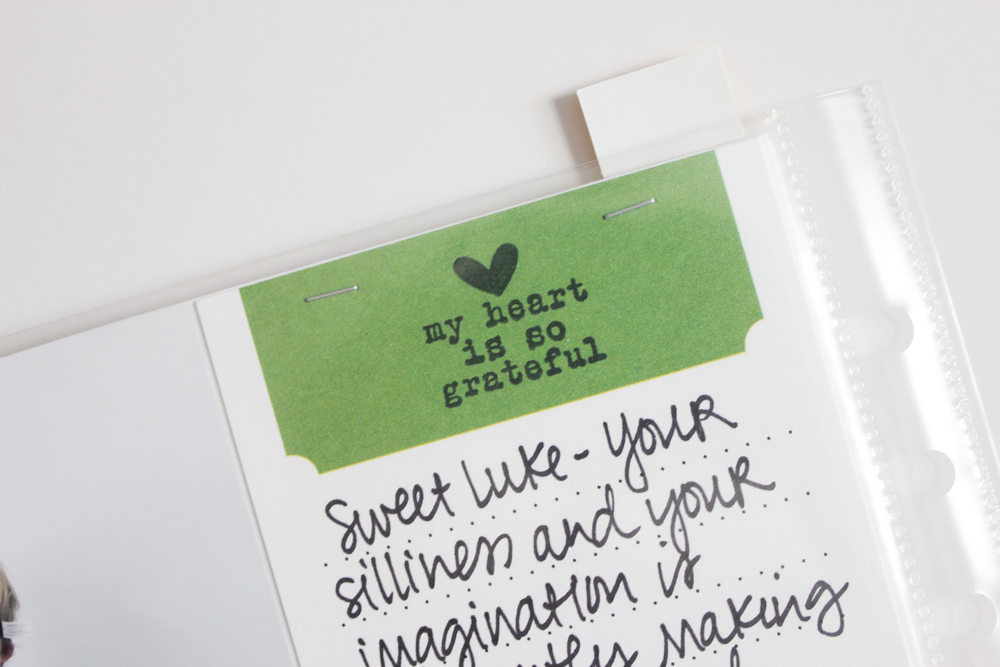 For the bottom I adhered a 4×6 card from the kit and then used a label sticker from THIS sticker sheet, a round PLAY sticker from a previous month and then an enamel dot because, if I'm being honest, I LOVE those, but never know how to use them! Ha! Anyone with good tips – let me know! ;) I then added the date stamped onto the label.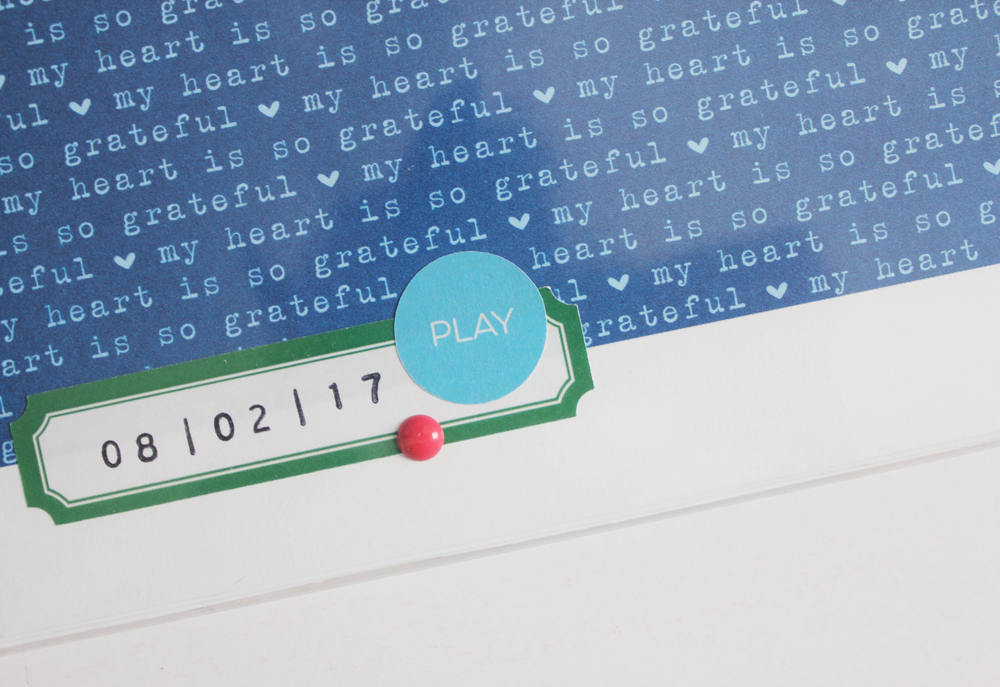 Y'all the whole little 6×8 page spread took like NO time (with the help of just having 2 photos to print out and all of the cute goodies from Elle's Studio) and so I wanted to share it with y'all! Don't ever feel like you can't mix it up in your Project Life! You totally can and it's SO much fun!
Have a blessed day, friends!!
XO!
Be sure to check out the awesome Elle's Studio Design Team HERE for more inspiration and see all of the awesome products at Elle's Studio HERE.
I'm not on the design team, just love Elle, her products and her company. She has a heart of gold and I just love sharing and supporting products and companies that I love.
She's good people. Check it out, friends.