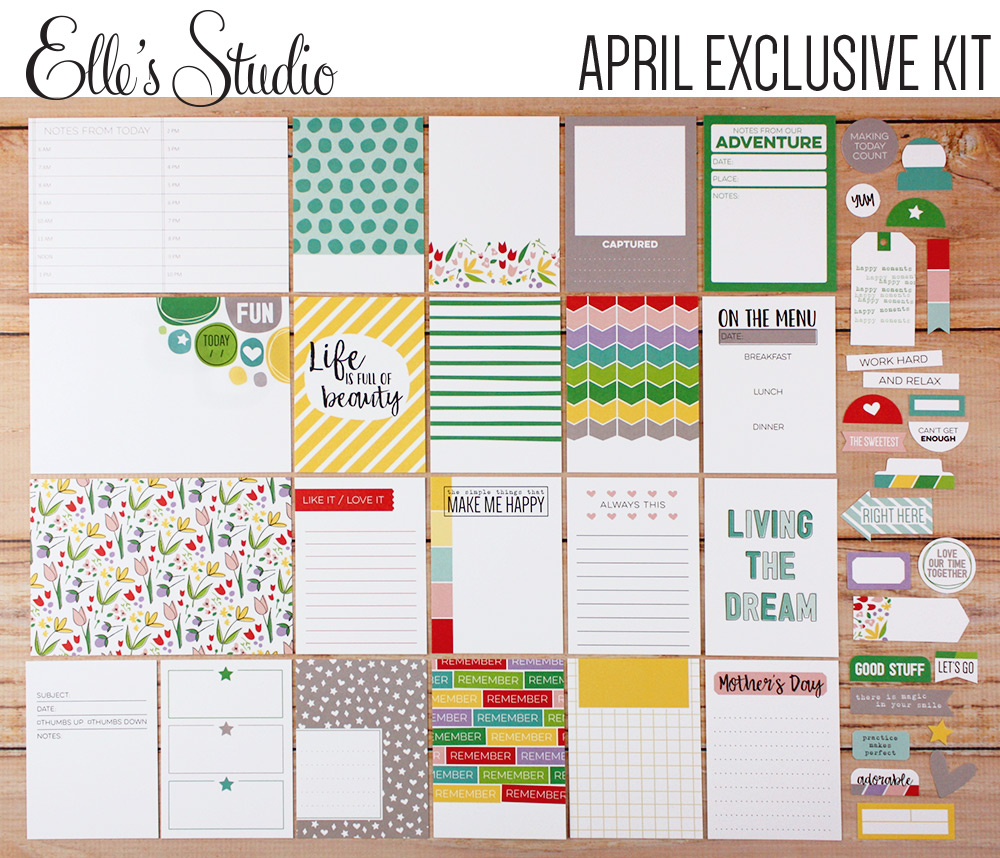 We're in the middle of a major packing mess since we're moving to Alabama in a couple of weeks, but that did NOT stop me from going through the amazing April Elle's Studio kit and "oooohing and ahhhhing" and wishing I could stop everything and just scrapbook. I tell you what – every time I get one of these kits all I want to do is stop what I'm doing and CREATE. I think that right there is how you know which companies are your favorites and which ones inspired you the most. I have about three-four companies right now and every time I use their products I'm just SO inspired. Heck, just seeing their products inspire me and so those are the ones I gravitate to. Anyway, Elle's Studio is one of those companies.
Every kit that I get from Elle's Studio is just full of super cute cards and die cuts and I love the huge amount of coordinating products that they release each month as well.
As you can see from the photo above, the April kit is full of great cards and die cuts!
And look at all of the other coordinating goodies that were released just a couple of days ago, too: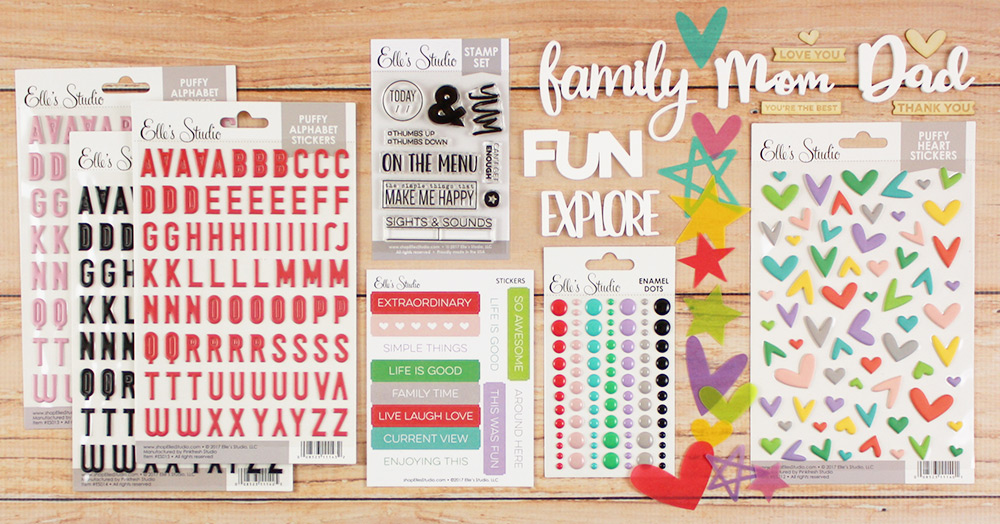 Some of my favorites are the heart puffy stickers (swoooon!), the cute stamp set that is SO versatile and the enamel dots. I also love the beautiful script that the "Mom" and "Dad" acrylics are in. So many beautiful products!
Don't forget about the digital and printables each month, too!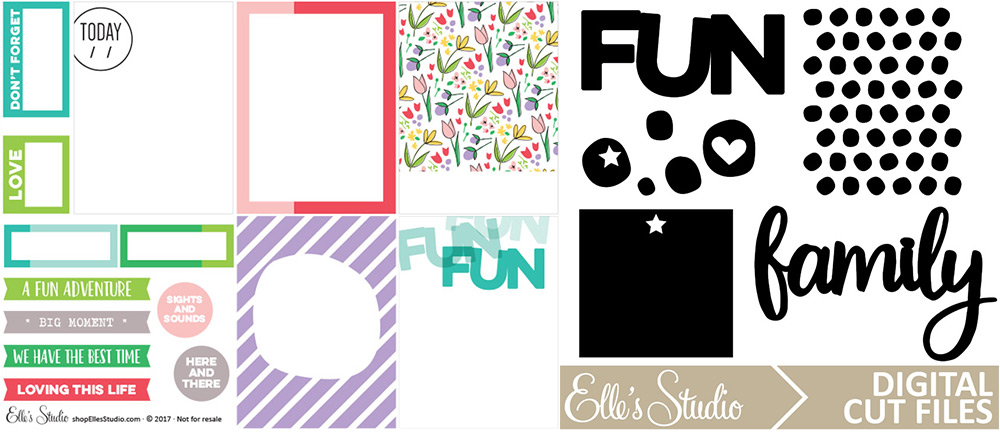 Elle's Studio also just launched the brand new collection, Live Laugh Love Collection!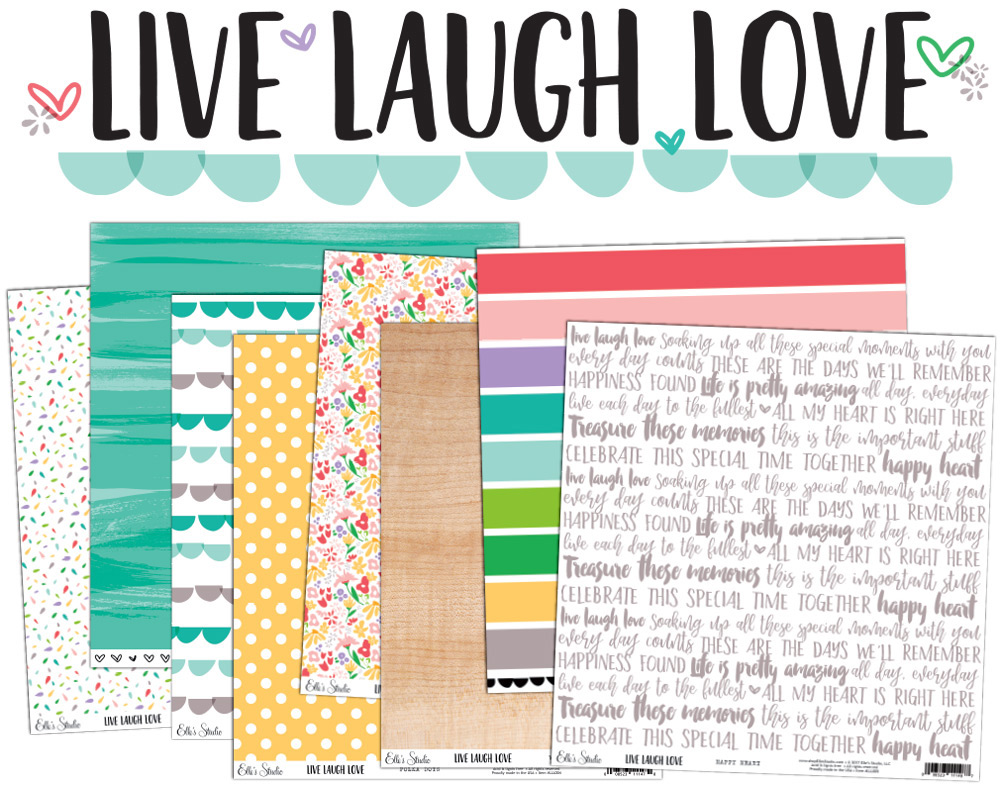 There are SO many goodies in this collection – from 12×12 paper, to a 6×6 paper pad to puffy stickers, bits & pieces and more! This collection is SO cute, friends!
I can't wait to get all of my scrapbook stuff unpacked in the next few weeks! I will be for sure pulling out all of these Elle's Studio goodies and spending some time getting caught up on my Project Life!
 You can see all of the new goodies from Elle's Studio HERE.
Disclosure: Some affiliate links included in this blog post. Thank you for supporting One Happy Mama