The awesome folks at Sproutel have JUST come out with a new and improved Jerry the Bear and I'm super excited about it! If you follow my blog, you know that I'm a huge supporter of what Hannah, Aaron and the rest of the Sproutel crew are doing to educate children and help them be the best that they can be no matter what struggles they are facing. The first Jerry the Bear was created as an educational tool to help children who had Type 1 Diabetes. It provided not only education for the child living with Type 1, but also their siblings as well. Along with that, it provided a sweet comfort to young children who were newly diagnosed, which I loved. Earlier this year you, my sweet blog readers, helped me raise enough money to purchase five Jerry's to donate to the diabetes clinic that my daughter, Caylin goes to. It has been such a blessing to so many. Thank you again!
Now it's even more exciting because the new Jerry the Bear will be helping not only diabetic children, but will be helping ALL children live a healthy life.
This is the new Jerry the Bear. :)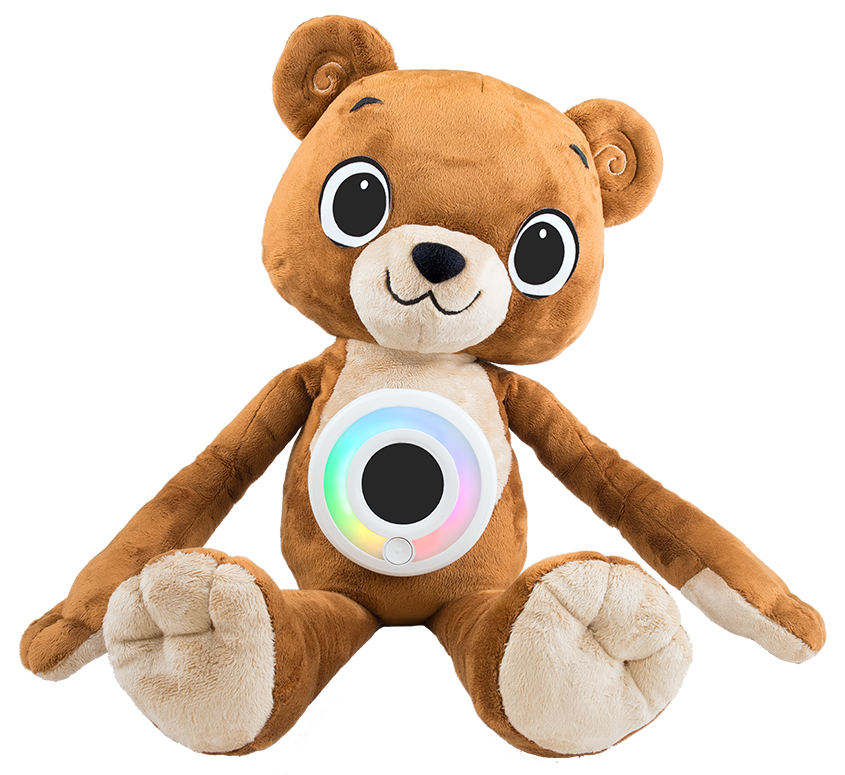 Can we just talk for a second about how stinkin' adorable he is? So cute!
This new and improved Jerry the Bear has what is called a "portal" and it gives kids a look into Jerry's world by providing a type of x-ray vision look into his world and puts them in control of sweet Jerry's health.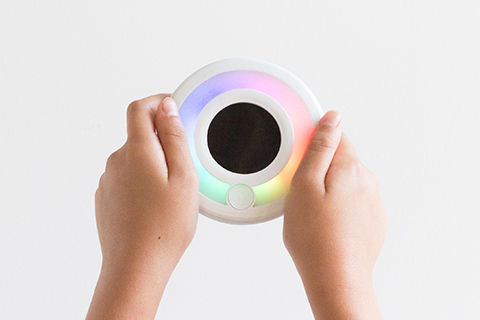 With the portal, kids can see how Jerry is feeling, feed Jerry when he is hungry, brush Jerry's teeth and they can also scan his body to learn a bit about basic body functions. The portal also allows kids to have fun with Jerry by reading animated storybooks, allowing them to meet Jerry's friends and much more! I love how Jerry is interactive and educational, yet super snuggly. I think that's a winning combo. ;)
Highlights of Jerry the Bear includes:
Blended reality. F​irst of its kind play experience lets children see into Jerry's world through the circular screen of an electronic portal.
Fun for all. D​esigned to help all children learn the fundamentals of a healthy lifestyle with core lessons including nutritious eating, identifying feelings, tooth brushing, and much more.
Internet connected.​ Jerry is the first teddy bear that updates automatically to grow with your child.
Customizable for type 1 diabetes and food allergies. E​xpansion packs enable Jerry to become a comforting companion that provides a depth of education and emotional support for children affected by food allergies and type 1 diabetes.
"Our goal is to leverage the power of play to help children live happy and healthy lives" said Aaron Horowitz, co­founder of Sproutel. "We call it play with purpose. In an age when toys teach kids about STEM, programming, reading, and more ­ Jerry is the first toy of its kind to help children understand their own bodies." LOVE that!
So now sweet Jerry isn't just for diabetic children anymore – instead he is for EVERY child and I love how they are expanding Jerry's reach to not only help diabetic children, but children in general and even offering a Jerry that helps children with food allergies! SO wonderful!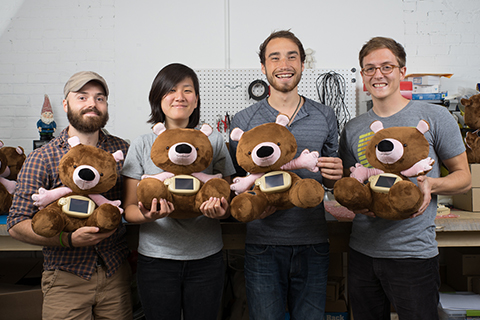 I'm SO thankful for the awesome folks at Sproutel for investing their time and talents into creating such cool, useful and educational products for kids. I know that my kids have loved having Jerry in our home and I have seen the benefits first hand at how having something as cute as Jerry can make such an impact in the lives of children.
Please take a minute and check out the Jerry the Bear website HERE. There you will find more information about the new and improved Jerry, along with a video and how you can pre-order one now at a new great, affordable price point! Love that!
Proud of you, Sproutel crew! Keep up the great work! ;)
Have a blessed day, everyone!