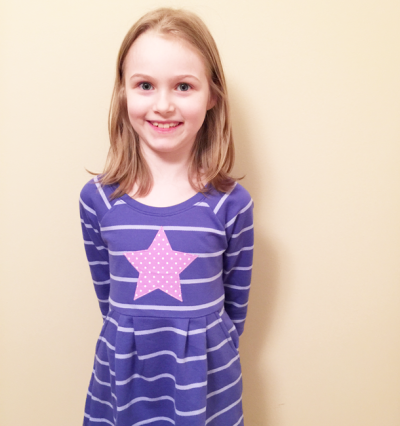 Four year ago today.
That's when Type 1 diabetes became more than just some disease that I knew of vaguely. It crashed into our lives and honestly left us shocked, heart-broken and sad – not to mention a bit terrified.
I would be lying if I said that today, four years later, I don't still have some of those feelings from time to time. I do. Nowadays they'll hit me all of a sudden usually taking me by surprise. They even take my breath away from time to time, if even for a brief moment.
Sometimes I look at Caylin and I forget she has Type 1 diabetes. Not because I'm naive or in denial, but because honestly she doesn't let it define her and at only 9-years-old, that's remarkable to me.
So many times even I let things get the best of me. Things that aren't nearly even as hard to deal with as what she goes through on a daily basis, yet she always handles it with such grace, determination and bravery. I admire that so much, so today I will not let worries or sadness overcome me.
This 4 year anniversary blog post isn't sad, depressing or scary simply because 4 years into this – it's not any of those things. There are moments scattered here and there and trying times and tears and still an occasional "why me, Mama?" but more than ALL of those things combined there is joy, there is a strong-will, there is her resiliency. The happiness that she exudes even in the smallest ways like trying to make her brother laugh when he's worried about her hurting as she gets a shot of insulin or praying a sweet, quiet prayer that she hopes her brothers never have to go through what she goes through – is my daily reminder that life is so much more than our difficulties. We choose to concentrate on the goodness of it all, on the blessings, on the victories despite the trials. She is a healthy and happy typical 9-year-old girl and for that I am so very thankful. I praise God for that daily.
So today, just like the past 3 years, we will use today to celebrate Caylin's life and her bravery. She'll get a trip to Toys R Us (that's always on her to-do list) she'll get doughnuts (because YES diabetics CAN have sweets, too) and I'm sure there will be lots of giggles and smiles throughout the day.
She is my hero.
My giggling, smiling, heart as big as the moon hero and THAT is something to celebrate.