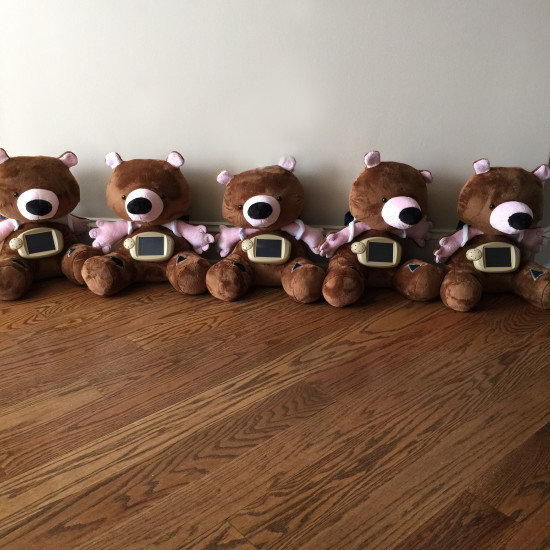 Remember back in November when Caylin and I put on a fundraiser during National Diabetes Awareness Month to try to raise enough money to purchase ten Jerry the Bears to donate to the Vanderbilt Diabetes Clinic that Caylin goes to? Well, I wanted to pop on in and update you all on of that.
First of all, thank you so much to everyone who gave so generously. We raised enough money to purchase 5 Jerry's, which was wonderful. We didn't hit our goal of 10, but Caylin and I were both so thankful and excited about what we were able to raise and it was all because of YOU. So THANK YOU. Thank you to the super sweet and generous folks who donated a prize to win as well. You can see all of the prize donors HERE. Please check them out and support them. They are all such wonderful, sweet and kind people (love you all)!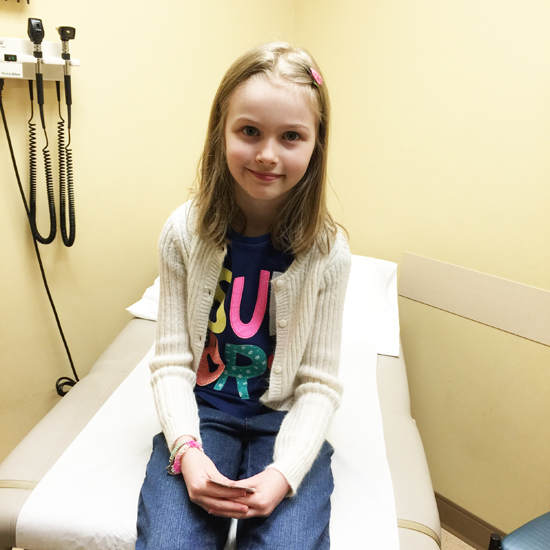 Caylin got her checkup! She is doing great! Her A1C was 6.9. So thankful for that! She is such a brave girl!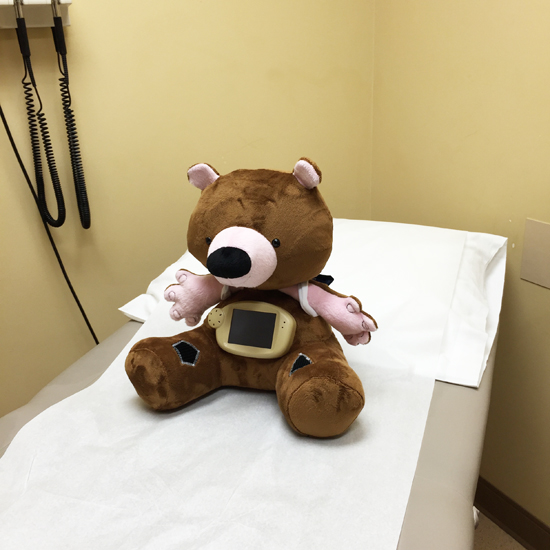 Even one of the Jerry's got on the examination table for his checkup! ;)
Caylin's 3-month endocrinology appointment was just a couple of weeks ago and so we took the five Jerry the Bears and handed them off to their new home, the Eskind Vanderbilt Diabetes Clinic. They'll be working with an awesome woman named, Leslie Grissim, who is the Child Life Specialist there. Leslie helps the children there who are newly diagnosed with Type 1 diabetes learn to cope and adjust through educational activities, psychological preparation, and therapeutic play. Caylin and I both knew that the bears would be perfect there. Leslie was SO grateful for them and some people even popped in to check them out while we were there. The bears even sparked a conversation about Leslie maybe starting to do a toddler class, which is awesome!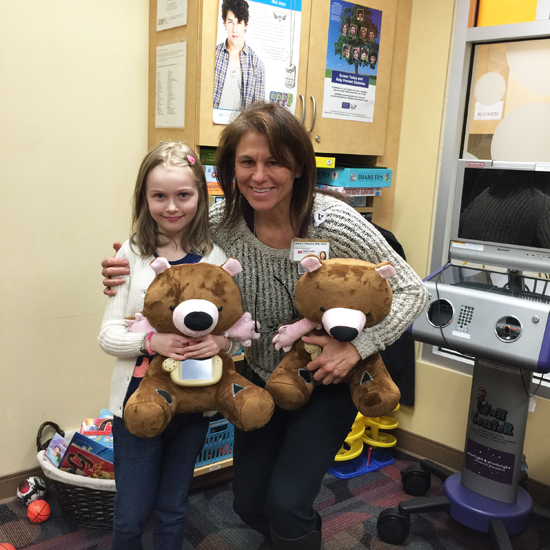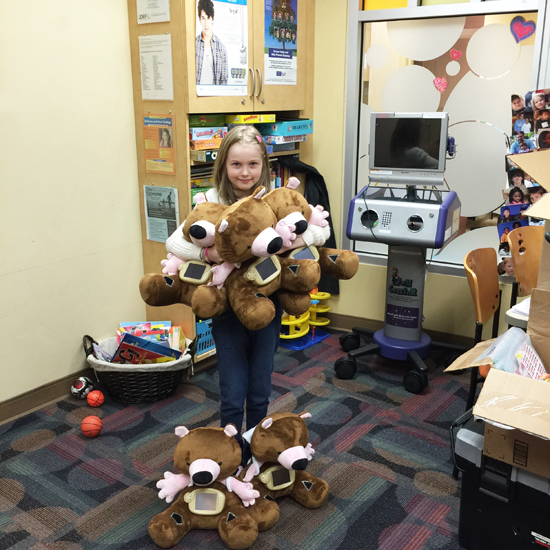 We also dropped off the remainder of the stickers that we collected from our "Stick it to Diabetes Sticker Drive."
Thank you to everyone who donated stickers, too! Caylin and I are both so very thankful for your BIG hearts and generosity! The bears are going to do SO much! I'm just so excited to hear about how many lives they touch and how they help educate diabetic children and their siblings. I think they're even going to be hanging out at the Summer Camp, too! How fun!
So thank you again. You guys are awesome and I thank you for opening your wallets and your heart to help Caylin and I make a difference in the lives of children living with Type 1 Diabetes. Giving you all a BIG virtual hug!
Have a great day! Make it a good one! XOXO!