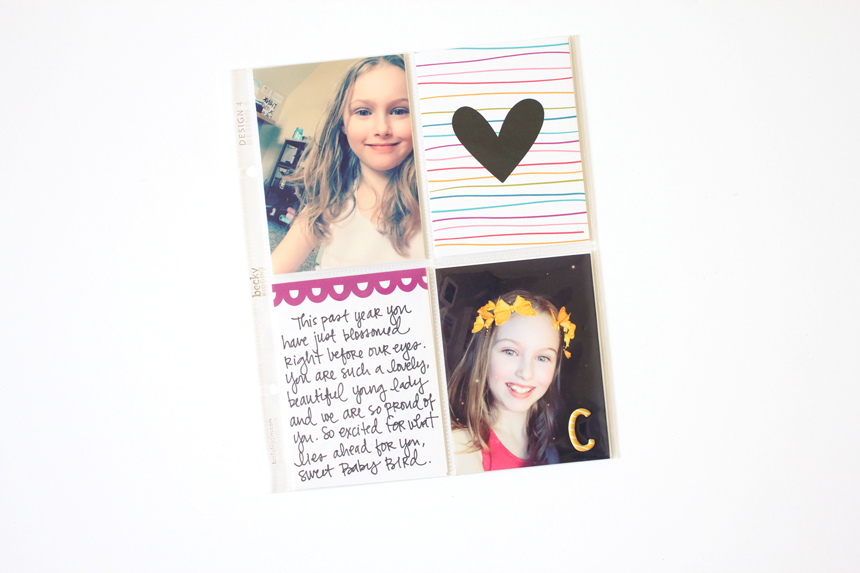 Some of my most favorite things to do in my Project Life album are mini 6×8 page inserts. For this – I used the DESIGN 4 6×8 insert by Project Life, 4 3×4 photos of my daughter, 4 pocket page cards from Freckled Fawn that coordinate with the August Freckled Fawn Embellishment Kit and lots of other goodies from the kit, too!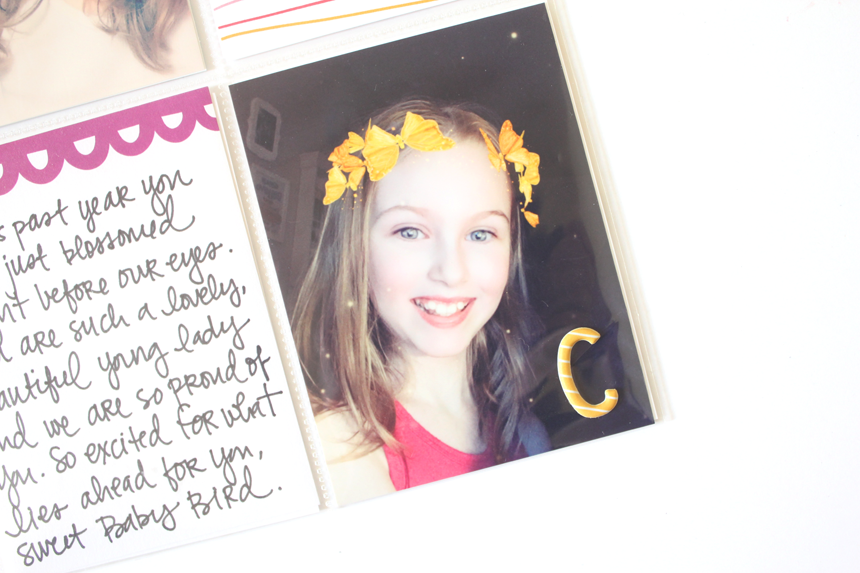 I love how Freckled Fawn is creating coordinating cards for my pocket pages now! These are SO cute!!!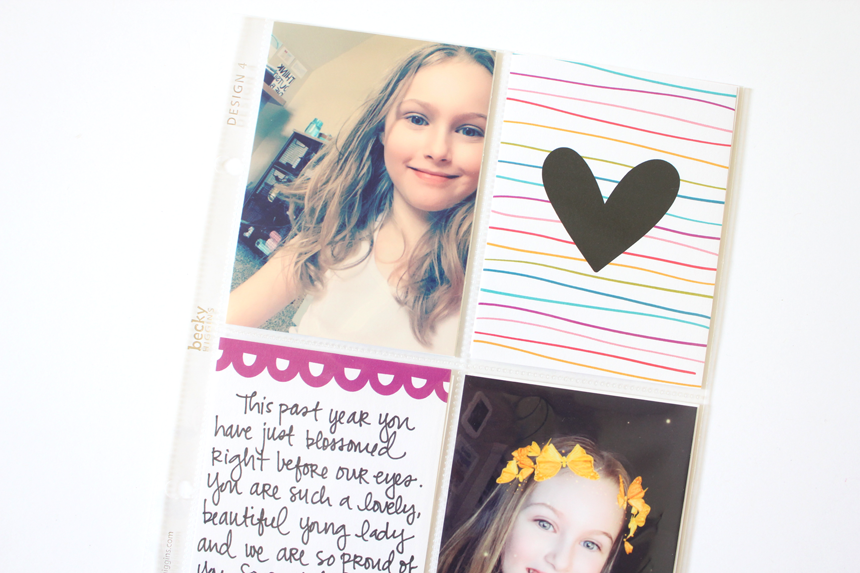 I used one of the cards to add my journaling to – super simple!
I added one of the pretty cork heart embellishments with the gold foil to the middle of this pocket page card – just to give it a little something more.
Then I stapled one of the diamond stickers to the top of another photo. :)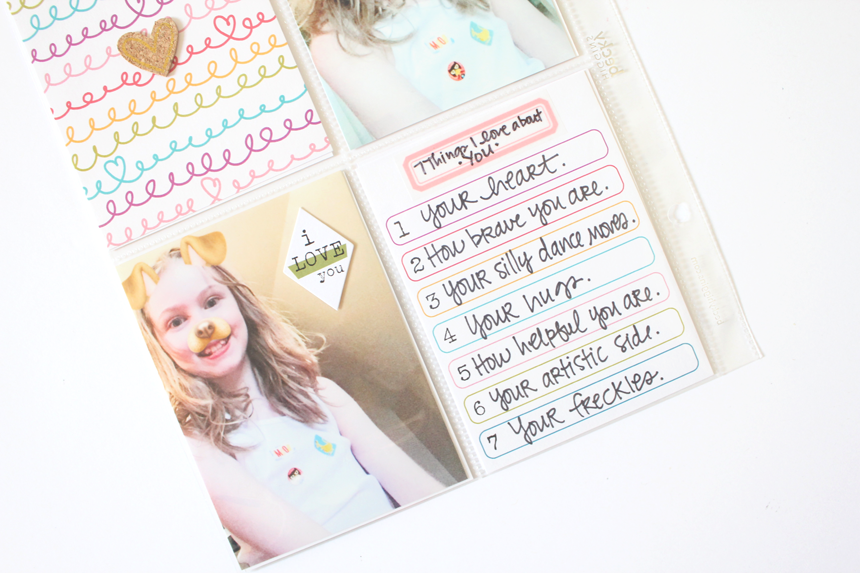 Lastly, I filled out the journaling card with 7 things that I love about my daughter and added another diamond sticker to the bottom photo. :)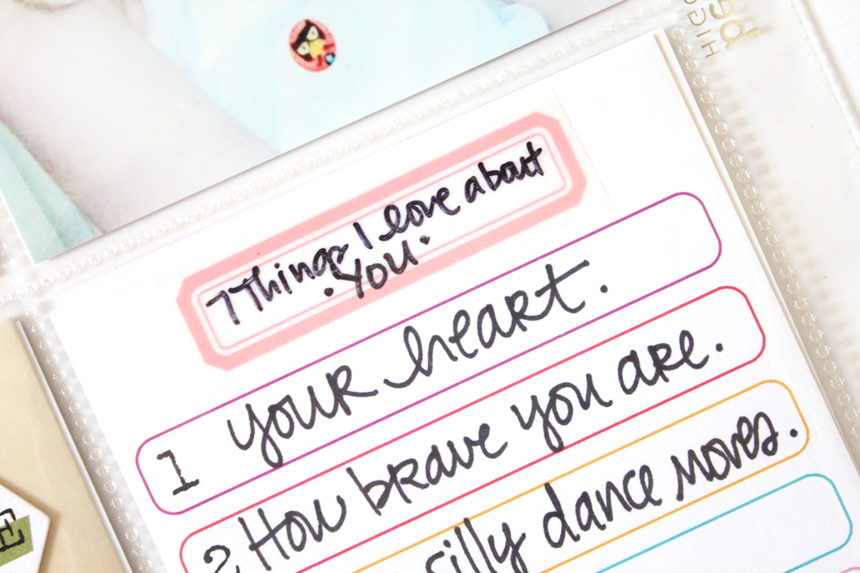 The washi tape was perfect to use at the top of the journaling card to write what the list was. :) SUPER easy to do and the washi tape is SO versatile!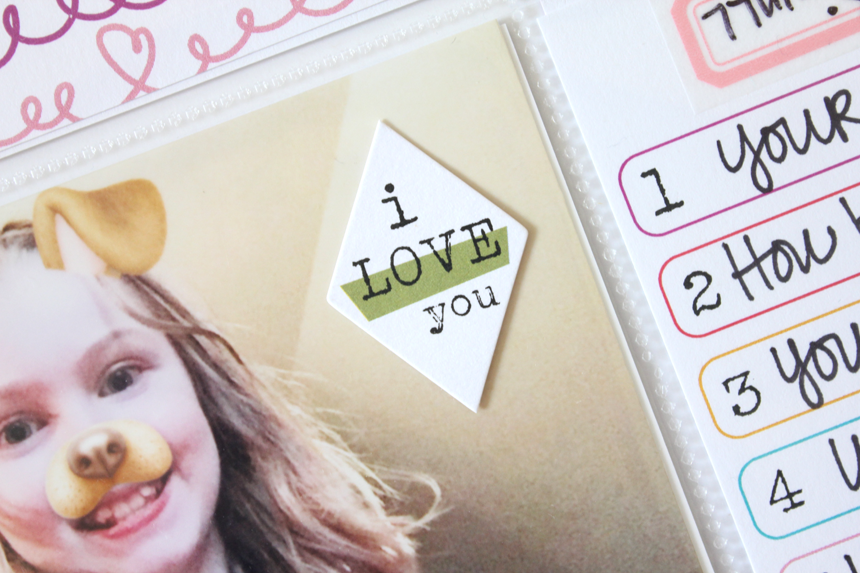 And there you have it – a simple and quick little 6×8 page spread of my daughter. It came together so easily and turned out so cute thanks to the awesome August kit from Freckled Fawn and, of course, the super cute photos of my daughter! ;)
Have a great Monday, friends!
XO!