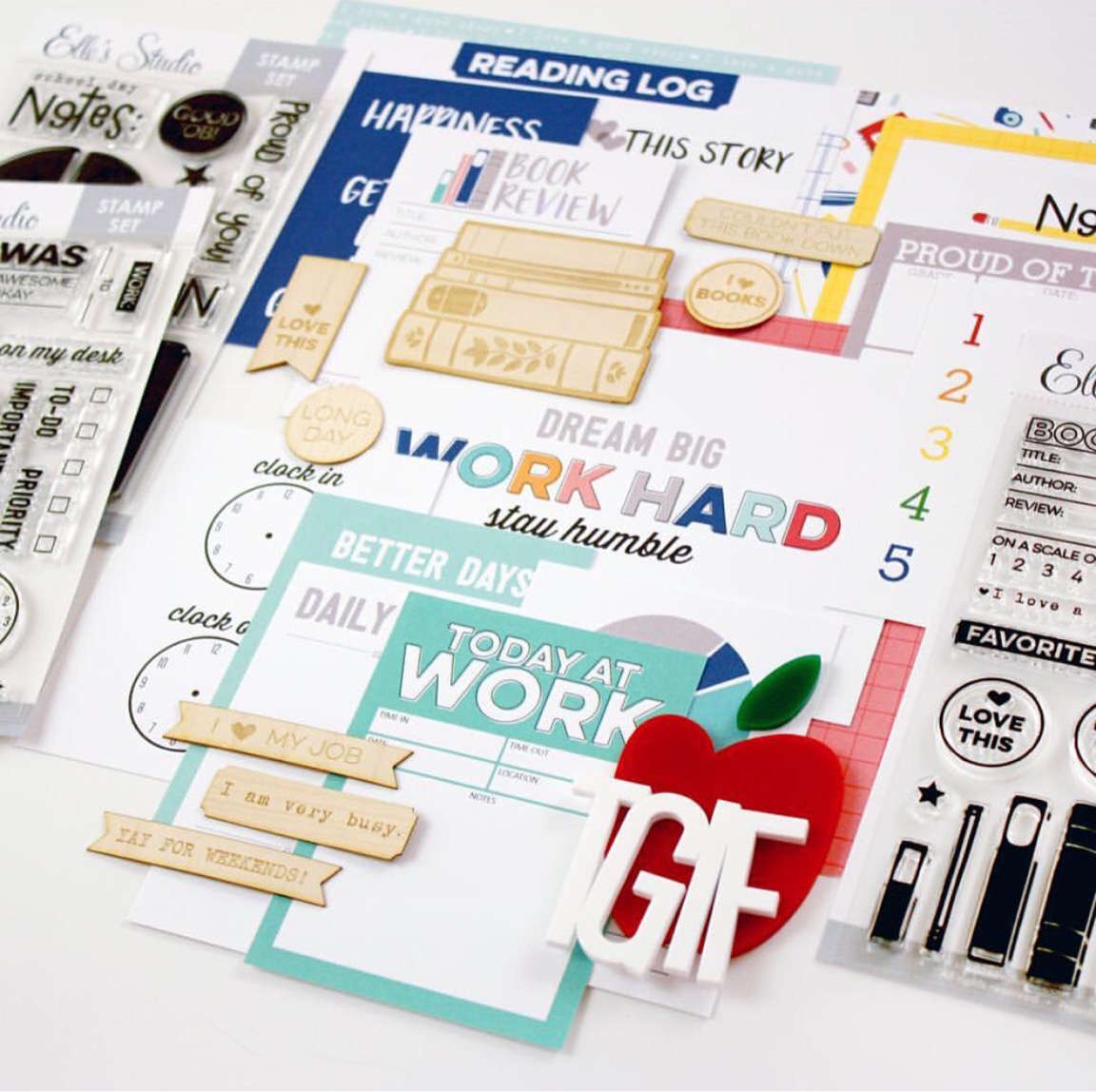 I am SO excited about the three new mini collections that Elle's Studio has just launched! The collections are: Work Hard, School Days and Read. They are seriously SO cute, friends! I got the School Days mini collection and I've decided to do a little mini album that shows all of the "first day" and "last day" photos since my kids have been in school and then do some pages just throughout the year. I'm so excited! I'll be sharing it here on the blog as I created it and finish up some pages, so be on the lookout for that! Hoping to start it this weekend!
Until then, check out Elle's Studio HERE to see all of the new products from the collections! Each mini collection features double-sided journaling tags, stamps, wood veneers, and acrylics and you can buy it all separately! Oh, and there's even a cool label die as well! Now THAT is something that I know I'll be using a lot! That'll come in super handy!
I hope you're having a great day! XO!