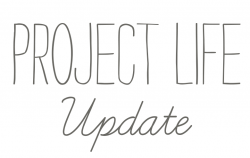 Happy Tuesday, friends!
I kept these pages SUPER simple, but guess what – that's the beauty of Project Life – even simple is CUTE and well – it's done! :-D
Here are my page shares for today!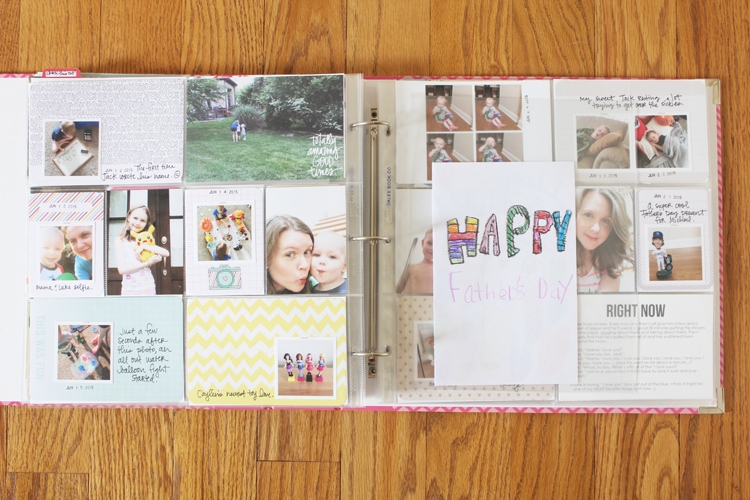 Today I'm using my go-to DESIGN A page protectors, cards from the High Five Collection – it's official – I'm obsessed with that kit. My friend, Lili Niclass is a designing GENIUS!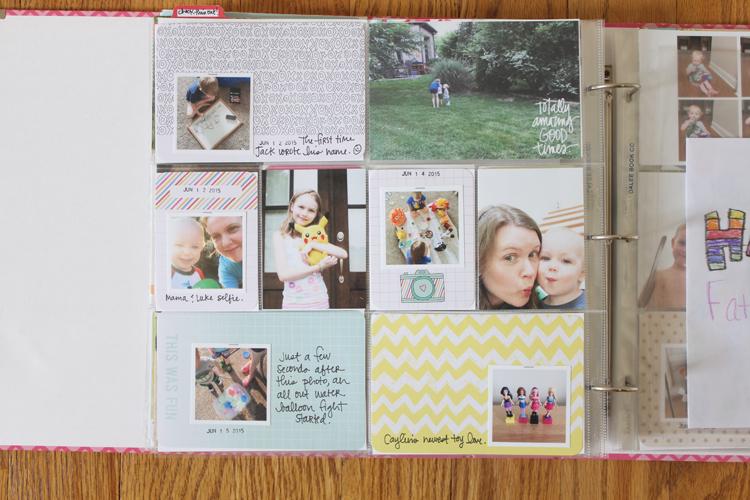 Here's the left side. Super simple, like I said. Just cards, photos, journaling, date stamp and my handy-dandy-love-of-my-scrapbooking-life … the tiny attacher. Tim Holtz, I love you!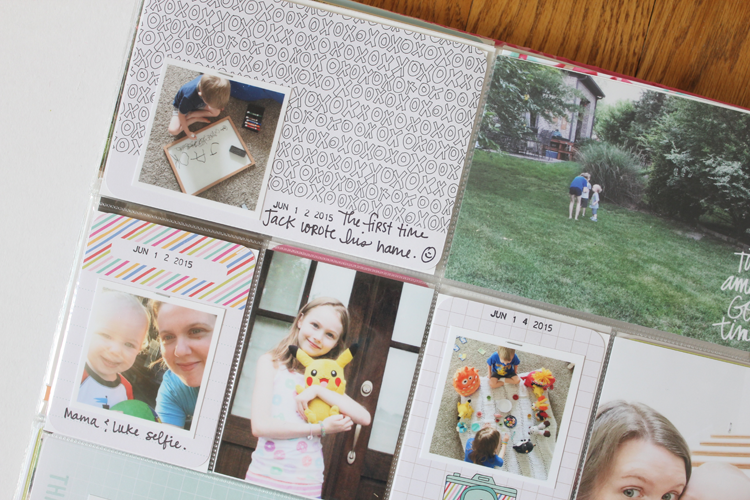 A close up look at the left side. I am SO happy that I am remembering to get IN the photographs more. Come on, Mamas! DO IT. I know it's not always easy and most of the time we don't have any makeup on, but our kids will cherish those photos! We must document us WITH our kids. So do it! Got it?! Selfies with your kids are super easy to do!
Totally just added a super simple digital brush from Ali to this photo. LOVE. I need more. :)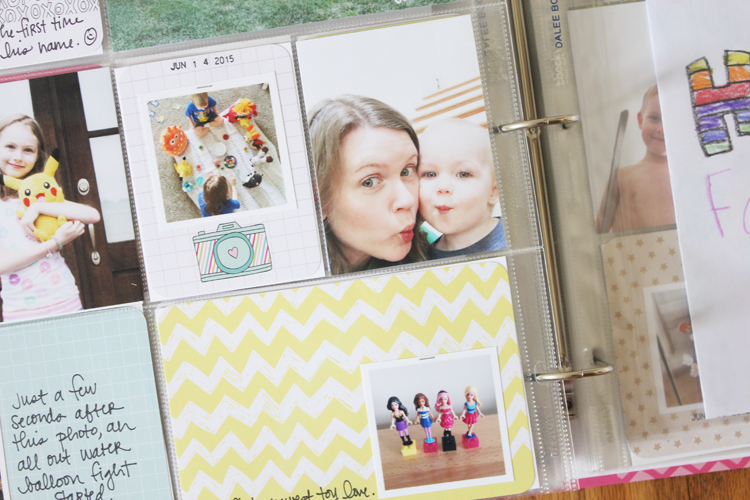 Another selfie alert! Luke loves to take them with me. Afterwards he'll go, "I SEE! I SEE" which means he wants to see the photo we took! ;)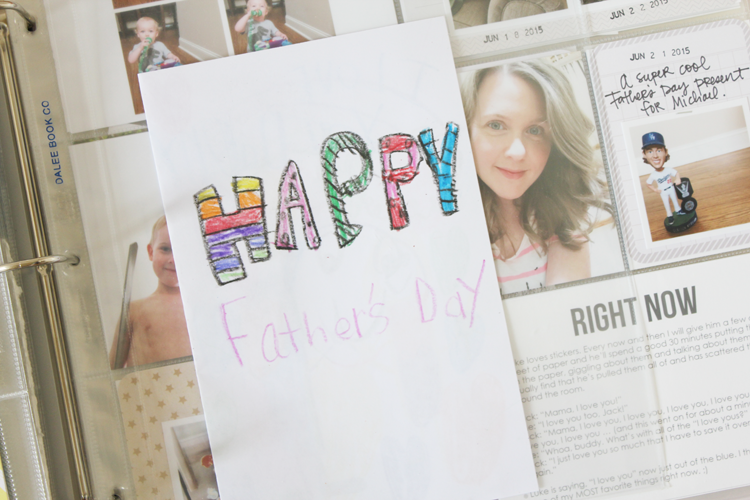 Have a little 8.5×11 page protector insert this week. Since it fell on Father's Day, I kept this sweet handmade card that Caylin made for Michael. It's just precious.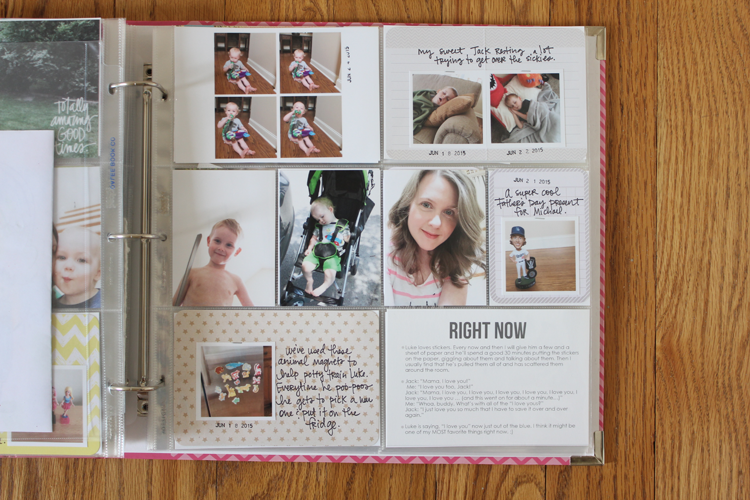 Here's the right side. :)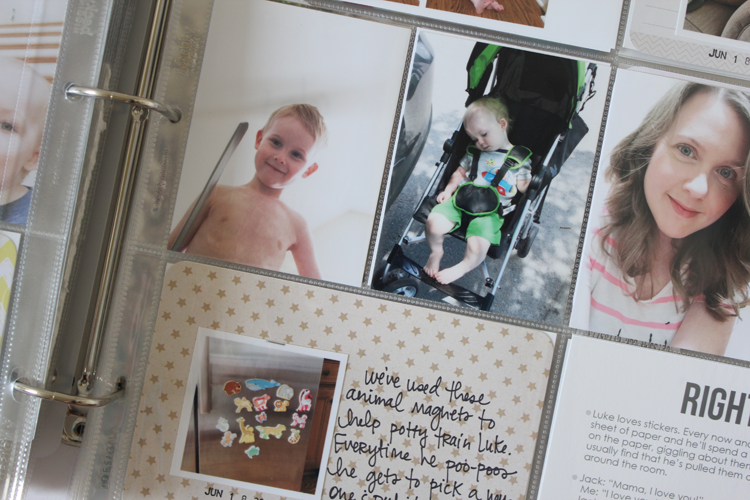 Just some every day moment photos and journaling. :)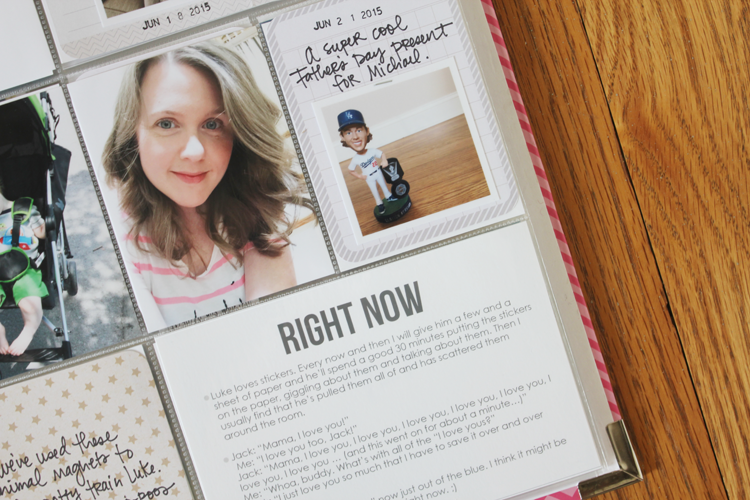 Hey look – another photo of myself! Goodness, I got carried away on this spread! Hahahaha! Of course I've got the Right Now card in there, too!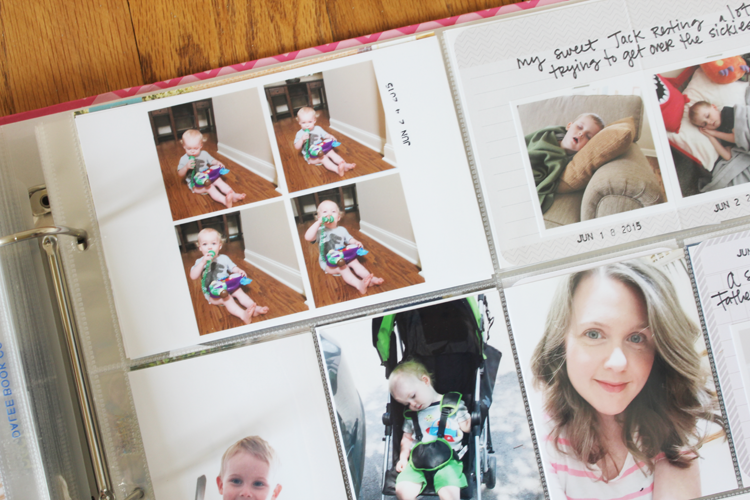 A page spread wouldn't be complete without using my friend Tracy's digital photo template. LOVE! I totally messed the stamping of the date up, but just went with it. Life is not perfect and neither is my stamping. That's FOR SURE! Ha! ;)
Well, there it is! My page shares for today! I hope you are having a great week, friends!