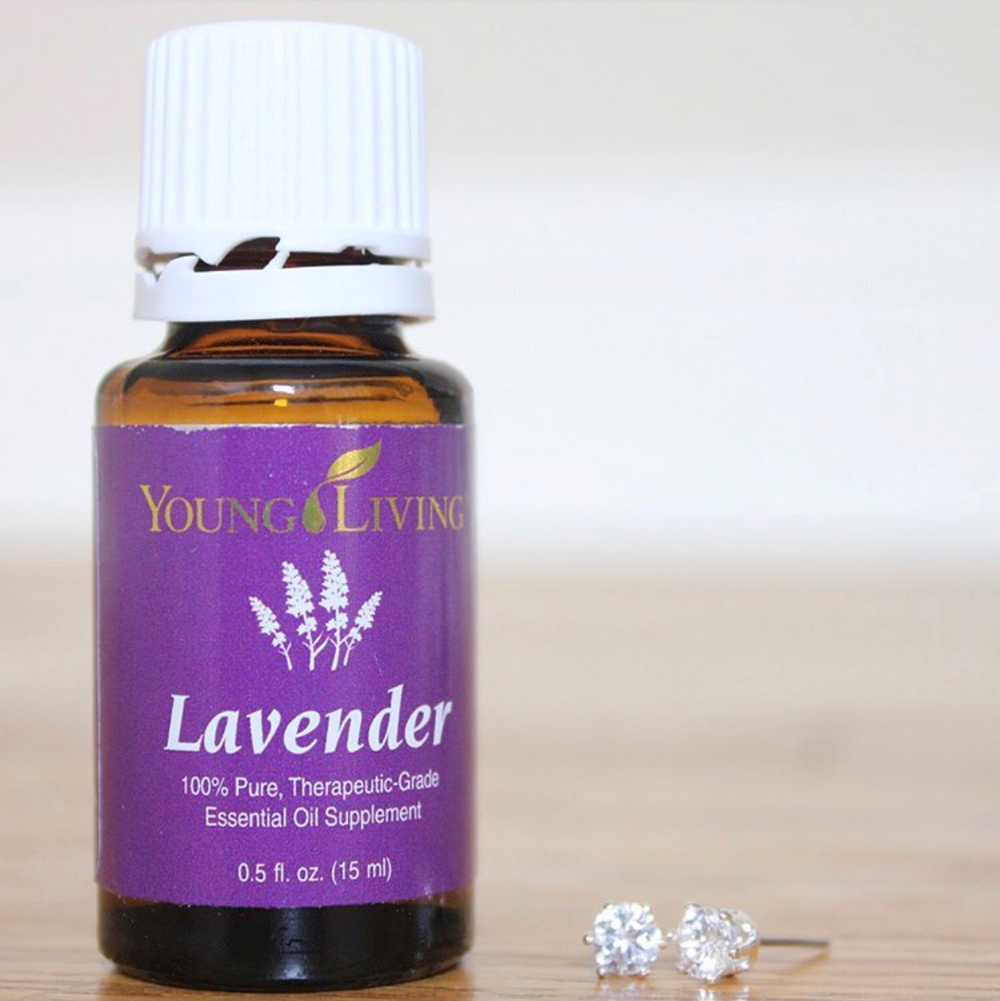 Friends, I've got a little secret to share with you. I hope that it'll help you as much as it helped me.
I've had my ears pierced for a LONG time and from early on, my ears would be super sensitive to almost every kind of metal (except for the really expensive kind). Ha! I'm not a big earring wearer anymore, but every now and then I'll find a super cute pair of earrings from Target and well, gosh darnit, I want to wear them without 1) spending an arm and a leg on them and 2) without my piercing holes getting all red and irritated. Surely it's a nickel allergy, but it was super irritating (literally), but I've found something that helps so much.
It's Young Living Lavender oil, friends.
There's a reason they call Lavender the "Swiss Army knife" of oils.
Now all I do is put a drop of Lavender on my holes and also on the earring posts themselves and slip them on it. I'm telling you – the result is really amazing! The lavender helps support that irritated skin and I can now wear my lovely, inexpensive cute earrings from Target without cringing with discomfort after having them in for about 5 minutes.
Essential oils for the win … AGAIN.
If you experience the same problem that I did, you should totally give this a try!
You can find out more about the essential oils I love here on my oil website www.diffusingjoy.com.