Hi friends!
How many of y'all are doing a December Daily® album this year? I'm doing one for the first time and really loving it! Just like all of my memory keeping – I am keeping it super simple and laid back. That's the only way I can make it doable! Ha! So, I wanted to pop in here and share the first few days with you.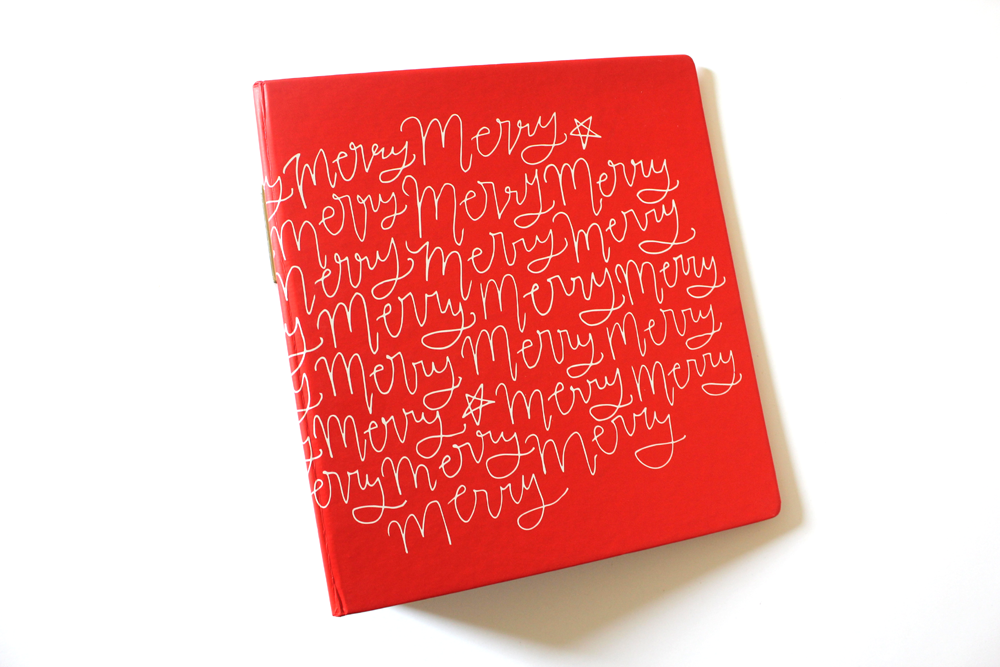 For the album, I chose to use a Jasmine Jones album that I picked up at the Studio Calico Warehouse Sale earlier in the year. I just LOVE it.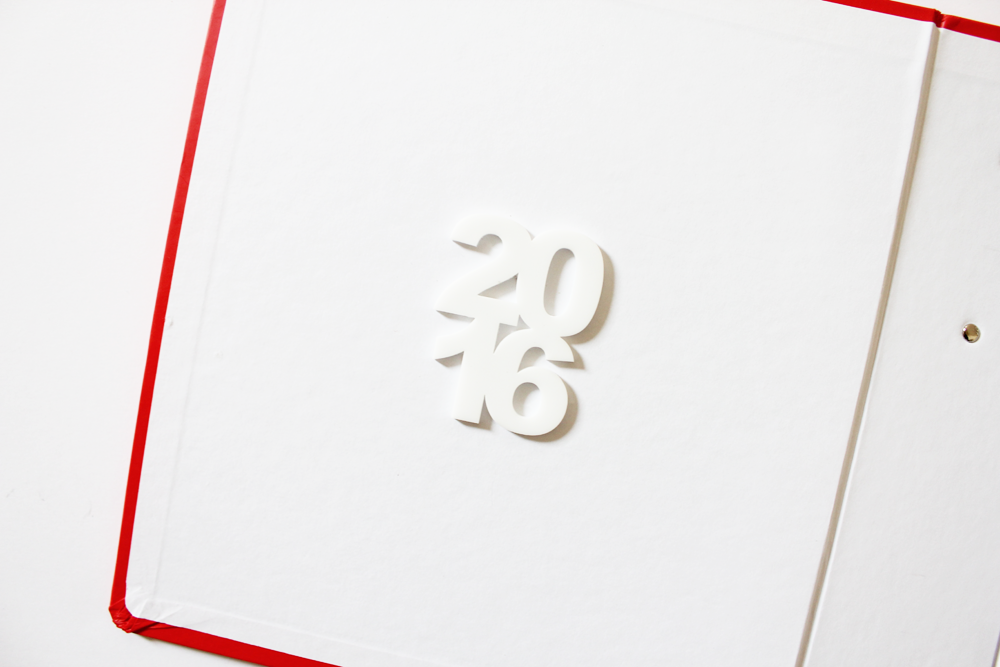 I used the 2016 large acrylic that I love for the inside of the cover (can't remember where I got that one from).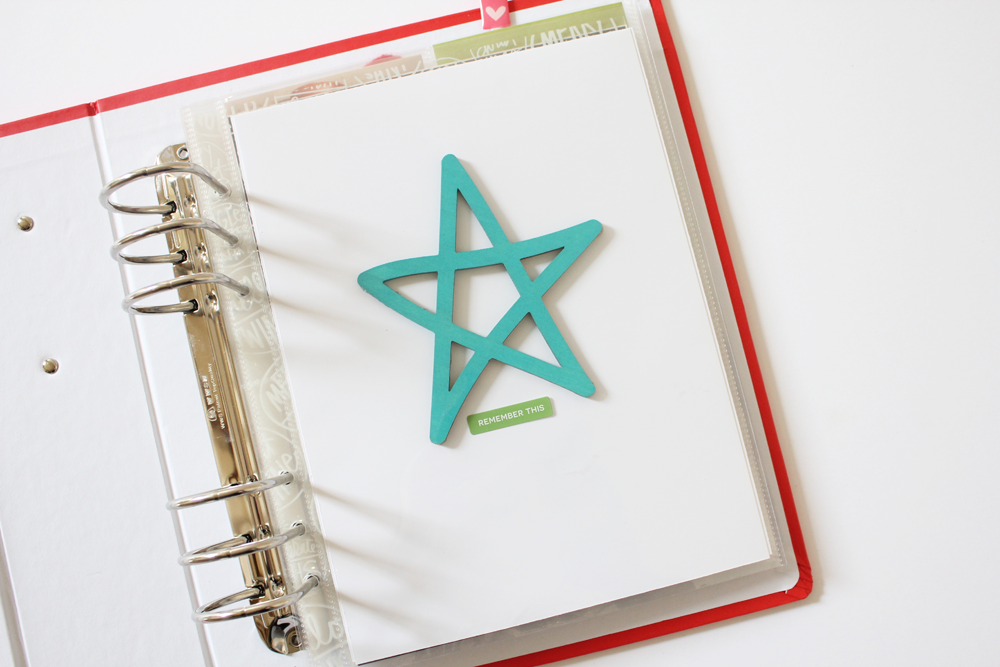 I purchased Ali's main kit for the majority of my album, but am also using an older December Daily® kit (from back in 2014, I believe) that I also got at the warehouse sale. I love just mixing up embellishments. I don't want to have TOO much to use or I'll totally get overwhelmed with too much product, so I'm just going between the two and have more than enough to work with .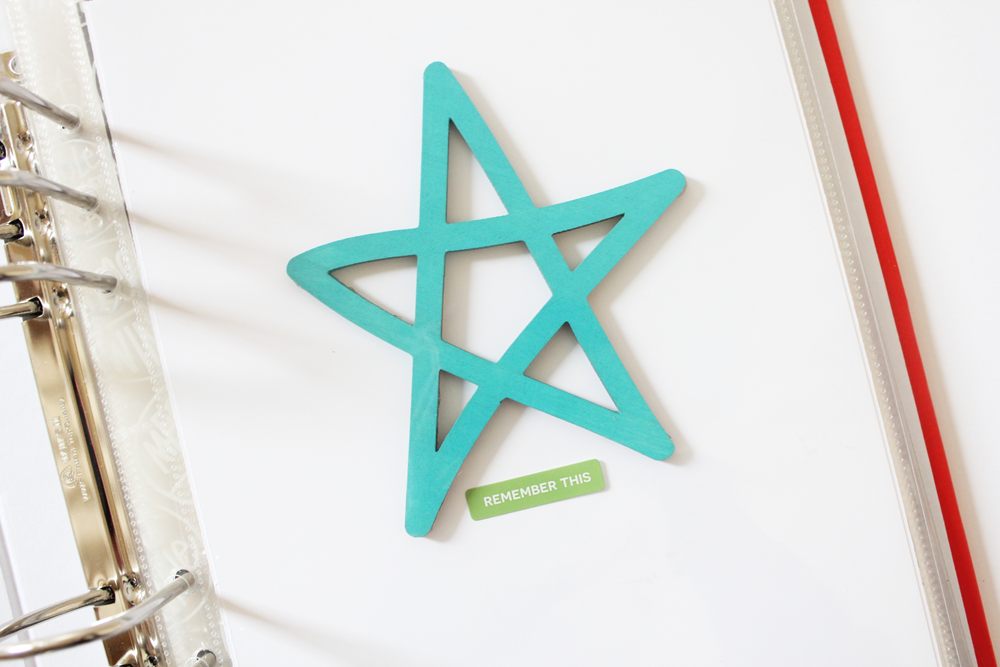 I took the large wooden star from the main kit and painted it a really pretty teal color and then added the "remember this" phrase sticker from the main kit as well, right below it. Simple. Love the way the colors pop! SO fun!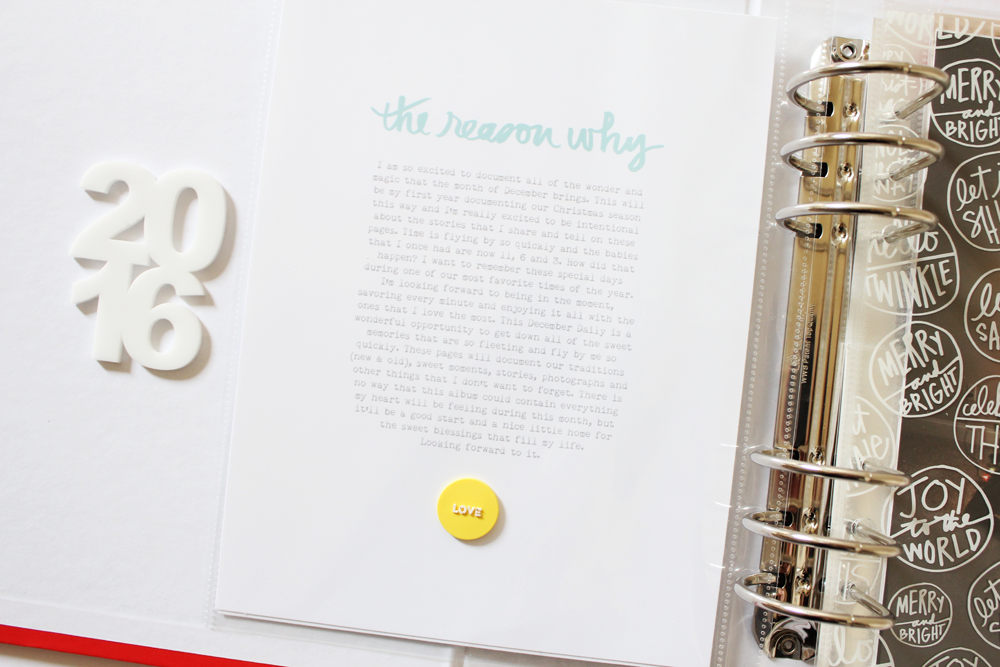 The first page after my title is a super simple intentions page. I got the template from Ali's blog HERE. Then I added the "love" rubber embellishment from the main kit below it. I used the font Remington Noiseless. I've had it in my stash forever and saw Ali using it and just loved it, so I totally copied her. Ha!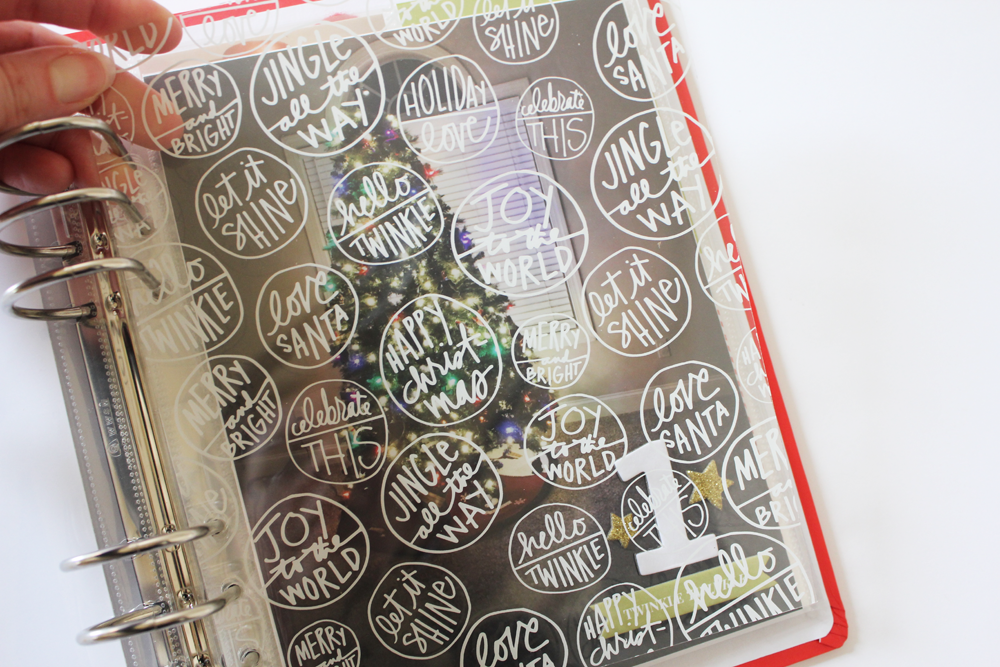 I preordered the main kit and received a really cute pack of clear dividers and so I put one directly after the intention page on top of my Day 1.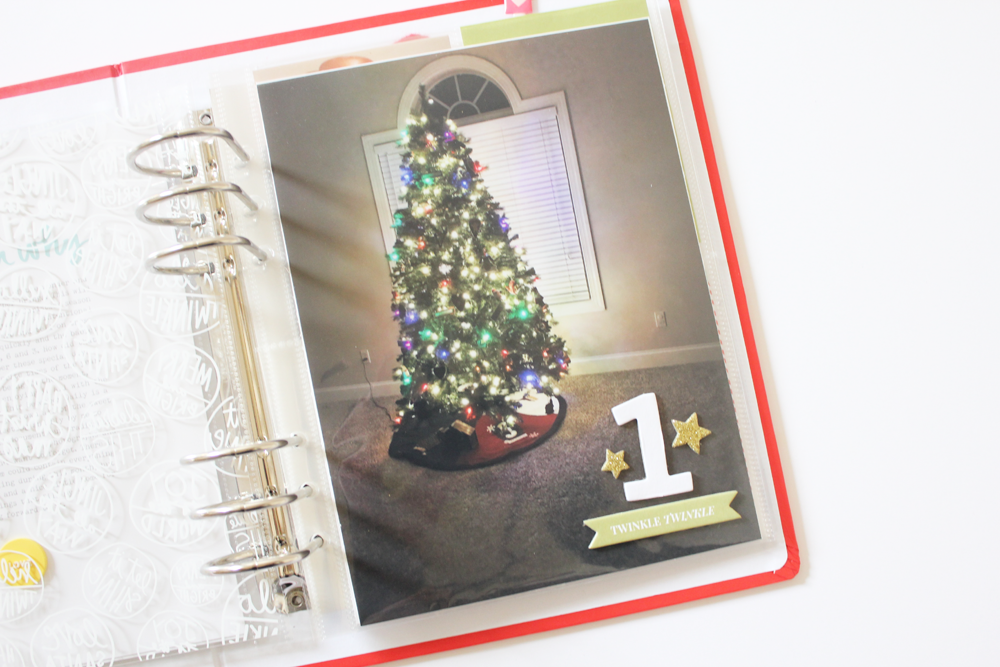 For my DAY 1 I simply added a 6×8 photo of our tree this year. I put one of the white chipboard number (from the main kit) on the photo and then used another chipboard below it. I think that is from the older kit. Then I added two gold glittery stars around the 1 as well.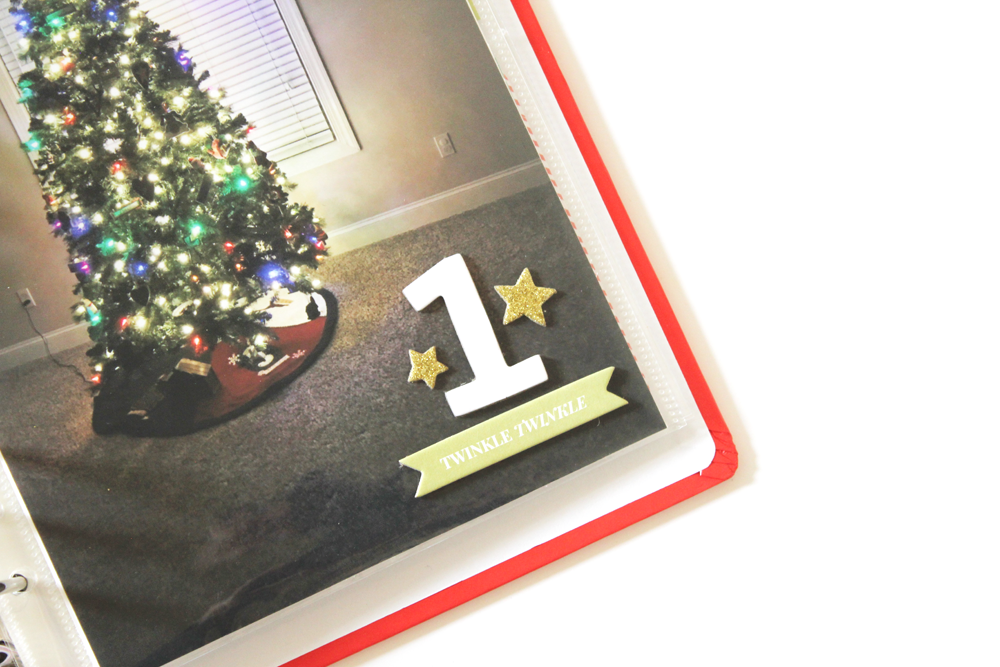 On the back of the Christmas tree photo I inserted a 6×8 piece of white cardstock that I printed my journaling on. I just talk about our traditions about our tree, some of our favorite ornaments and that sort of thing. I love that tree chipboard shape and kept it simple and included a sweet little pink heart on the bottom.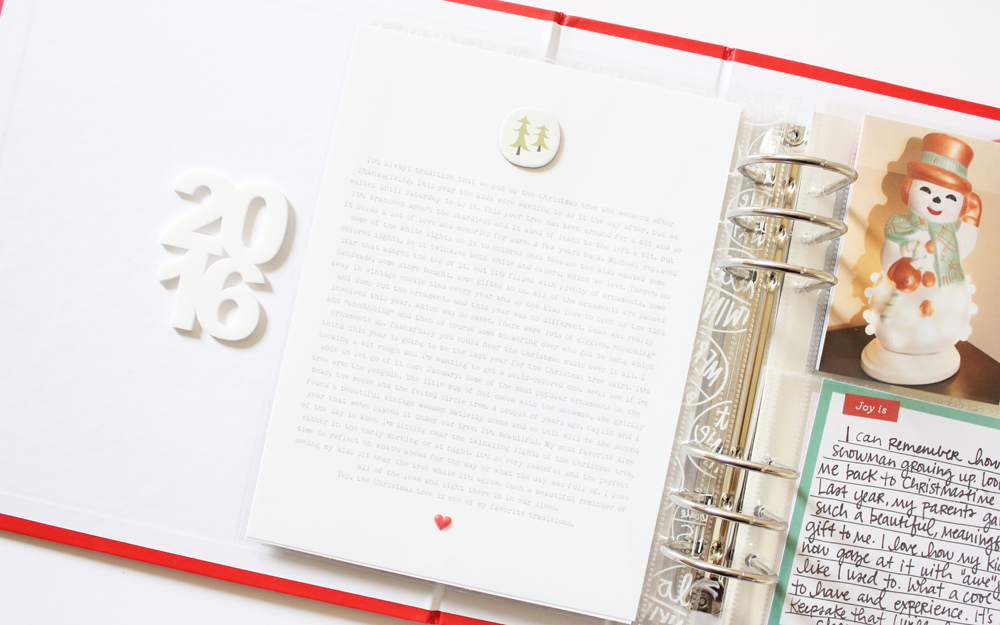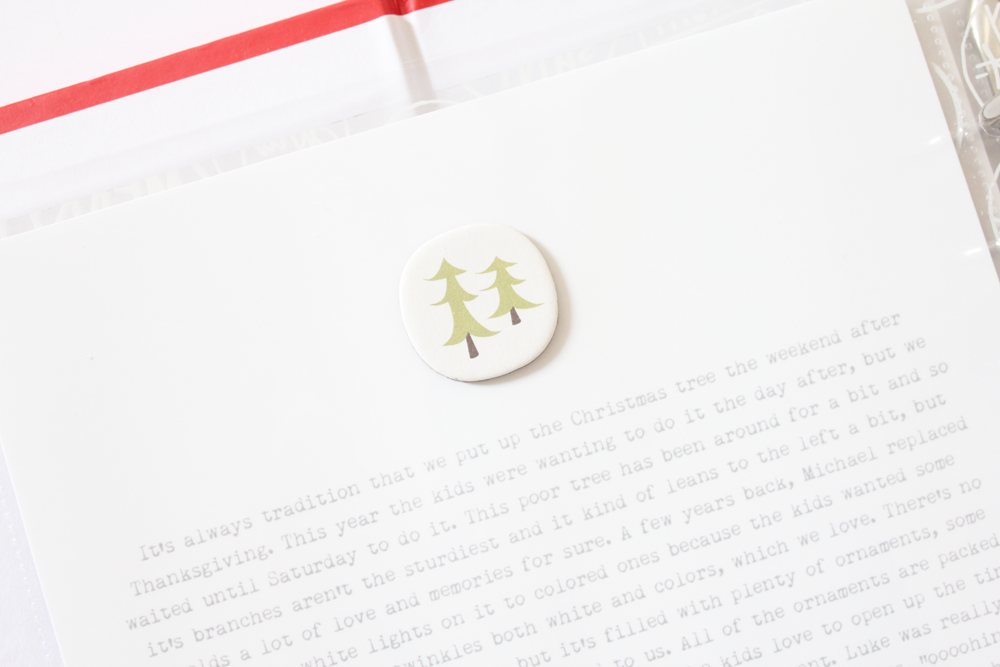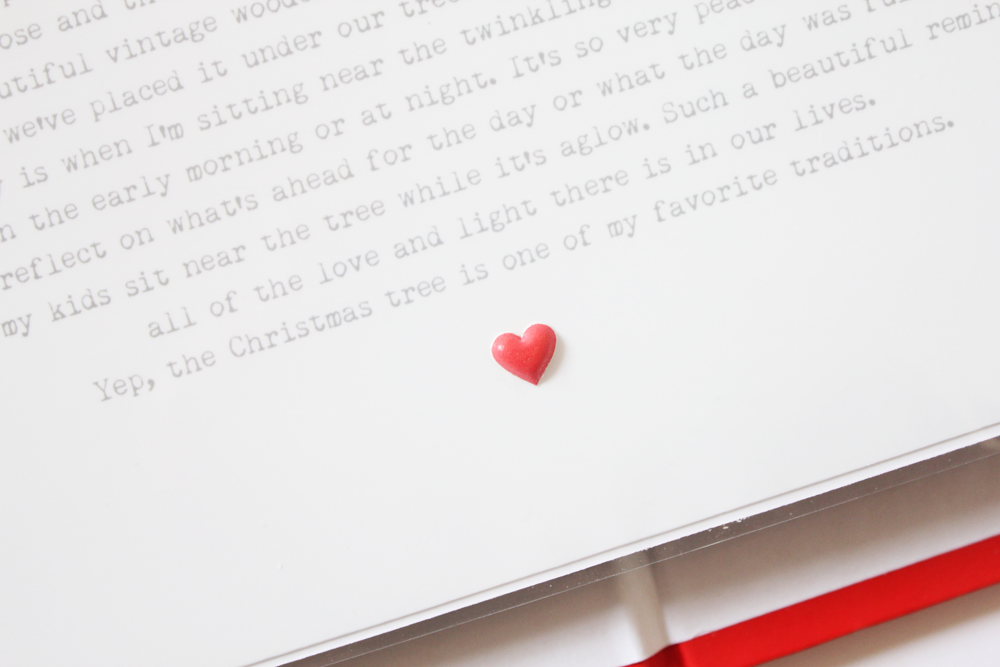 For DAY 2 I talked about this vintage snowman that my parents gave to me last year. It's something that I loved growing up and it was a staple in our home at Christmastime. I just love how my children are now in awe of it, like I was, and it's just a sweet cherished piece that I love and hope to pass down to one of my children one day.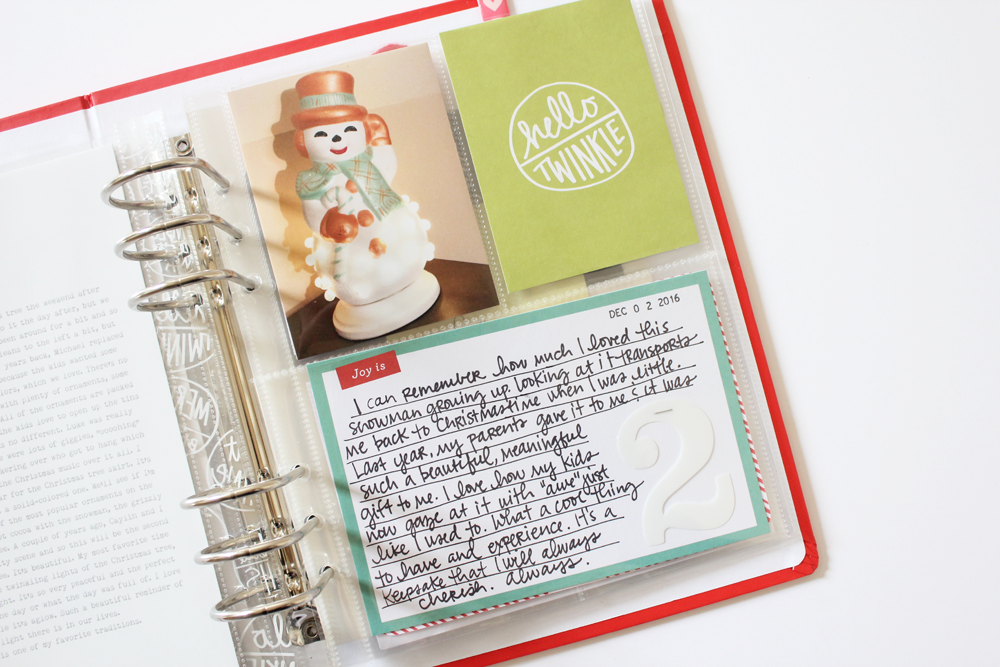 The "hello twinkle" card is from the main kit and the 4×6 card is, too. I used my Project Life date stamp to stamp the date on the card and then used a plastic "2" from a previous kit for the day of the week.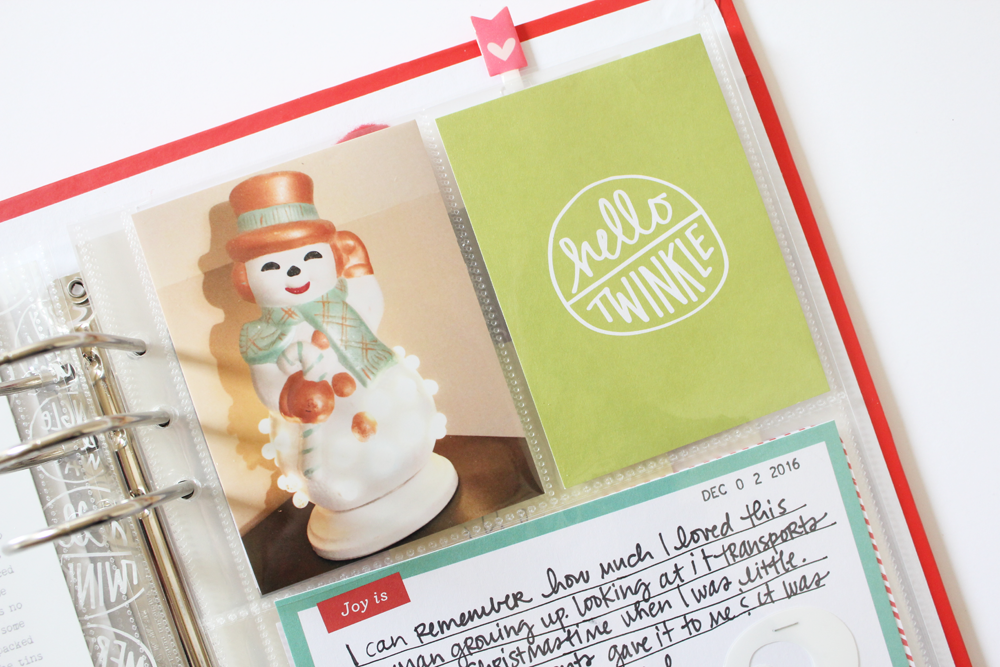 For Day 3 I wanted to document how we go to the Jellystone Lights in Nashville every year. We started this tradition about 3 years ago and it's something the kids love.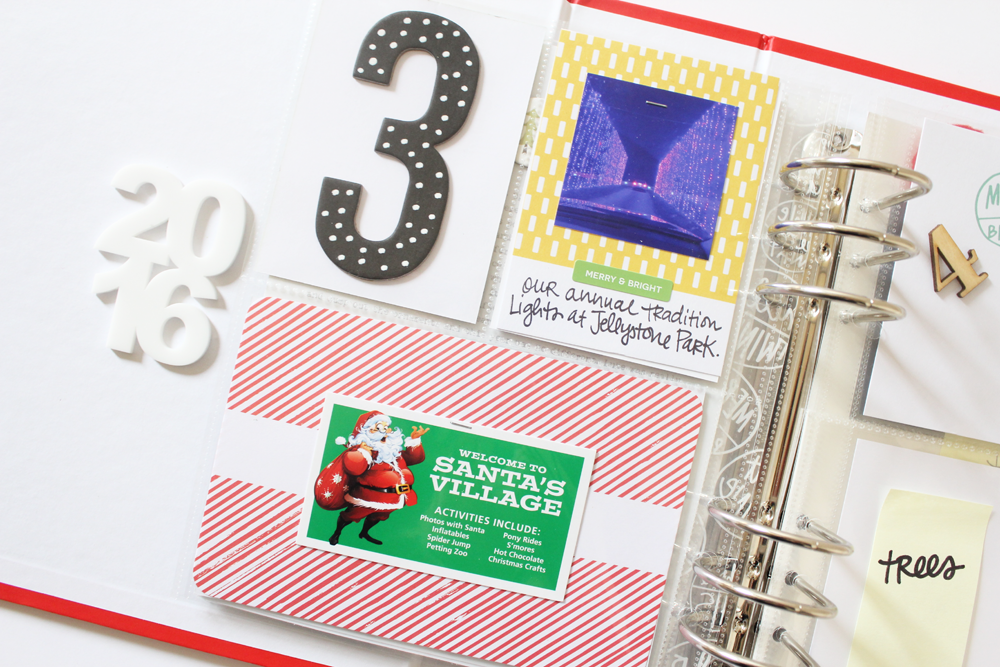 I used a large 3 of Ali's that I got at the warehouse sale again (I believe) and I just put some white polka dots on it with a white marker. I used a 3×4 from the main kit, adhered a 2×2 photo of us driving through the lights, included one of the green "merry & bright" stickers from the kit and wrote a bit below it.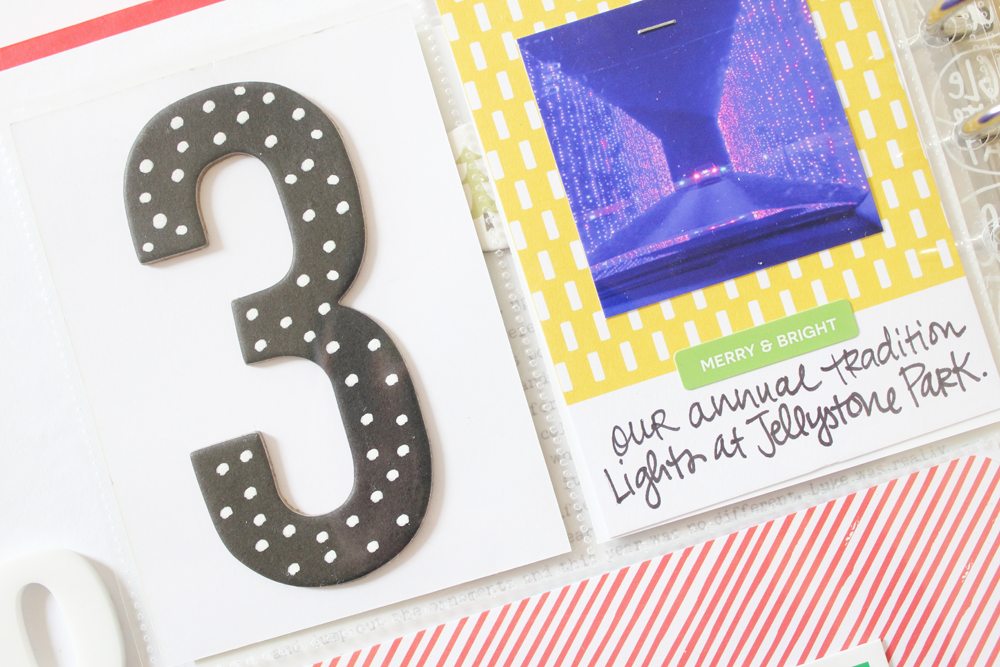 Then I just took a random 4×6 Project Life card and adhered the little card from the lights onto it and included it at the bottom of the page protector. Easy cheesy. I love including little bits and pieces like that.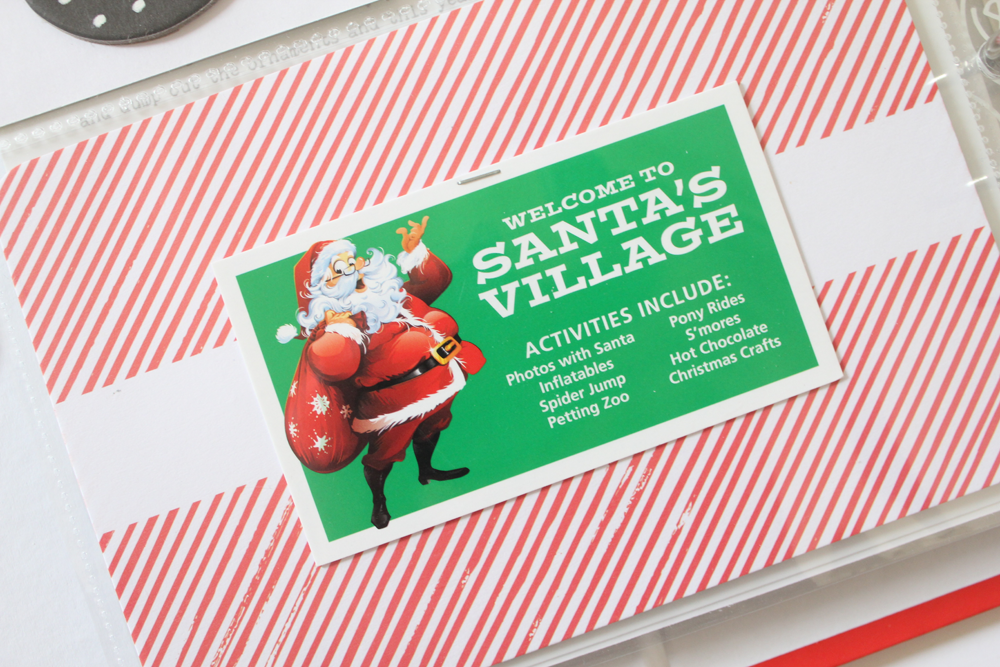 Hoping to work on my album some more this week and will share some more in the days ahead! If you are doing December Daily® I'd love for you to leave me a comment and link me up to it! Would love to check it out!