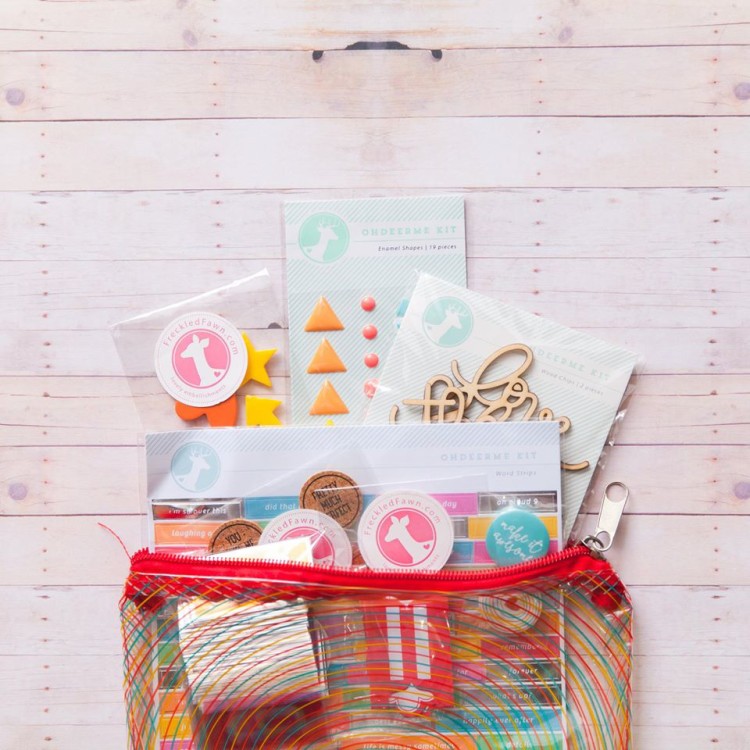 Today is July 1st! Where did June go? Crazy! I love a new month and one more reason to love a new month is that means a new Freckled Fawn OHDEERME embellishment kit! Yay! July's was JUST revealed! Yay! It's called, Silver Lining, and it's awesome!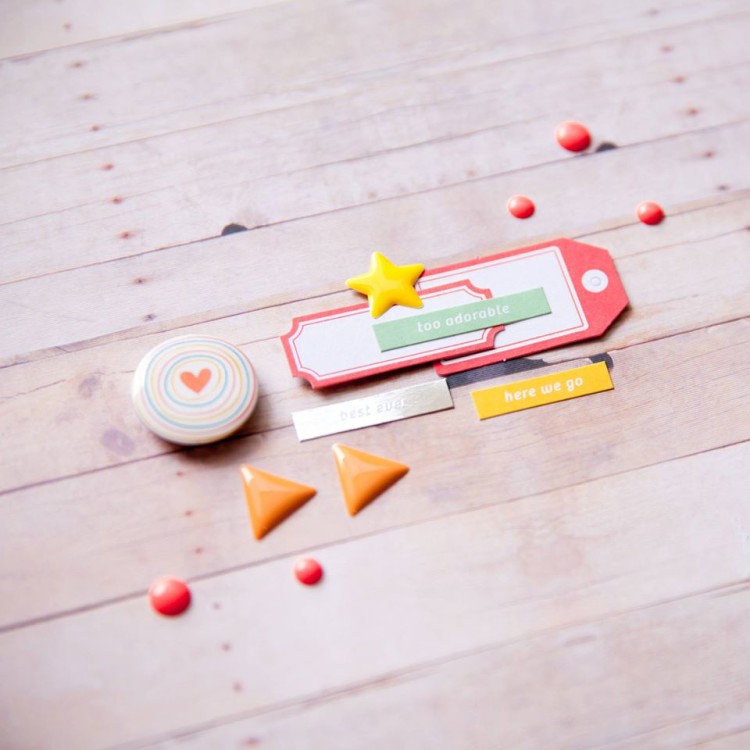 The embellishments in the kit are always so perfect to use on my Project Life pages (those examples are coming soon on my next Project Life Tuesday next week) and there's always such a great assortment and variety of embellishments.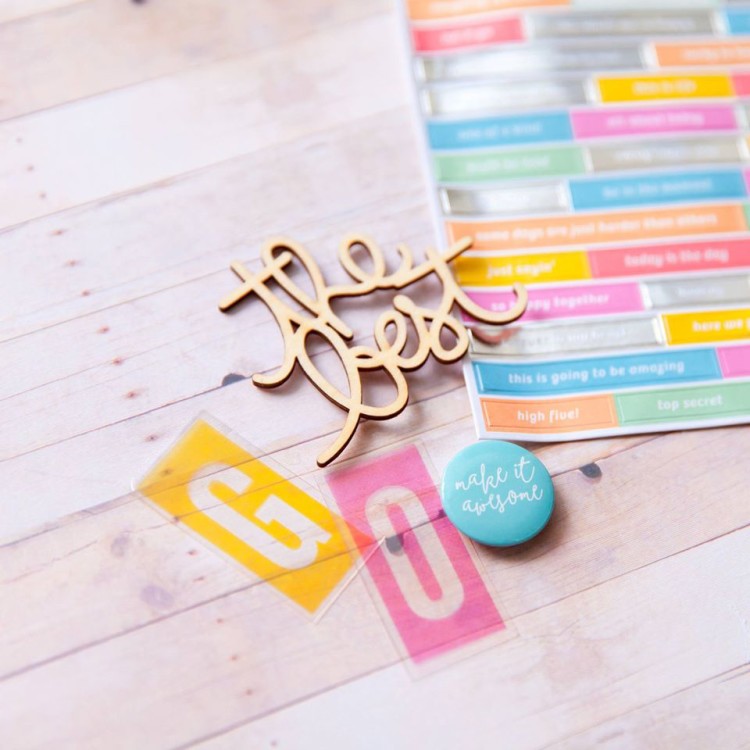 This font on these wooden pieces is just so beautiful! LOVE! Oh, and you know me – I love some flair. "Make it awesome" is such a super cute saying to put on one! I almost don't want to use it! I have that problem a lot because some things are just too cute! Maybe I just need another one! ;)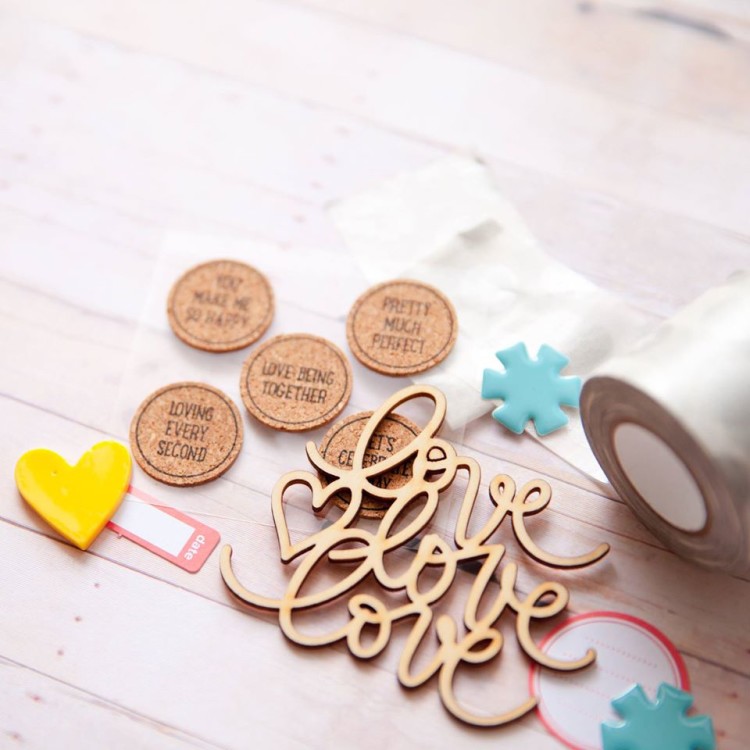 Love the cork circles, the acrylic shapes, the puffy stickers and of course the die cut labels! Oh, and that super wide washi tape – LOVE!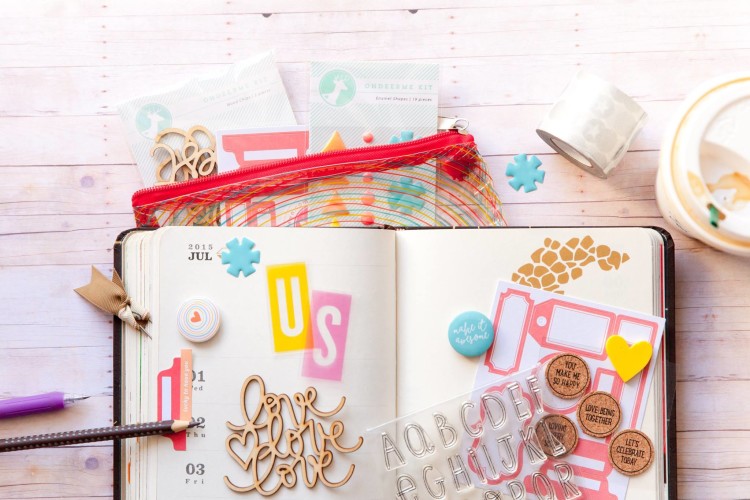 You can check out the unboxing video of this kit HERE.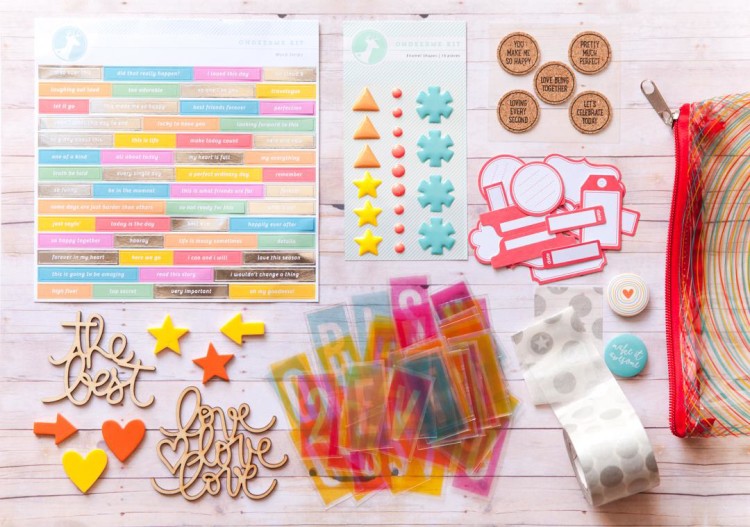 Another cool thing that's going on over at Freckled Fawn today (until tomorrow, July 2 at noon MST) is that you can buy 2 paper clips in their shop and get one free. I might be (and I'm saying might be which means I totally am) obsessed with their paper clips. The long arrow ones are a favorite of mine. Oh, and the emoticon ones, too. Goodness – way too many cute ones to choose from and so it's a good thing there's that awesome promotion going on! Take advantage of it, folks!
So head on over to Freckled Fawn's website HERE and find out how you can get yourself one of their kits delivered to your mailbox every month. It's seriously like your birthday EVERY month when it comes in the mail. Oh, and how cute is the pouch it all comes in? Sigh. See – seriously so cute!
I can't wait to show you what how I used my kit! Until then, here is a little peek! ;)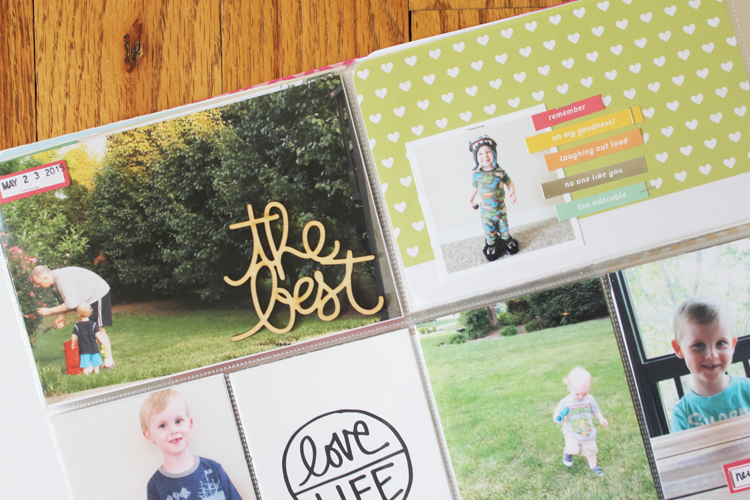 I hope you all are having a great week! Thanks for stopping by!