Hi friends! Happy Wednesday to you!
Today I am sharing a layout that I created using the super cute September Elle's Studio monthly kit!
Here's what all comes in the kit this month:
Y'all, you get A LOT in these kits every month and it's always packed full of super cute goodness. EVERY month!
There are also some really cute embellishments that you can purchase that coordinate with the kits every month!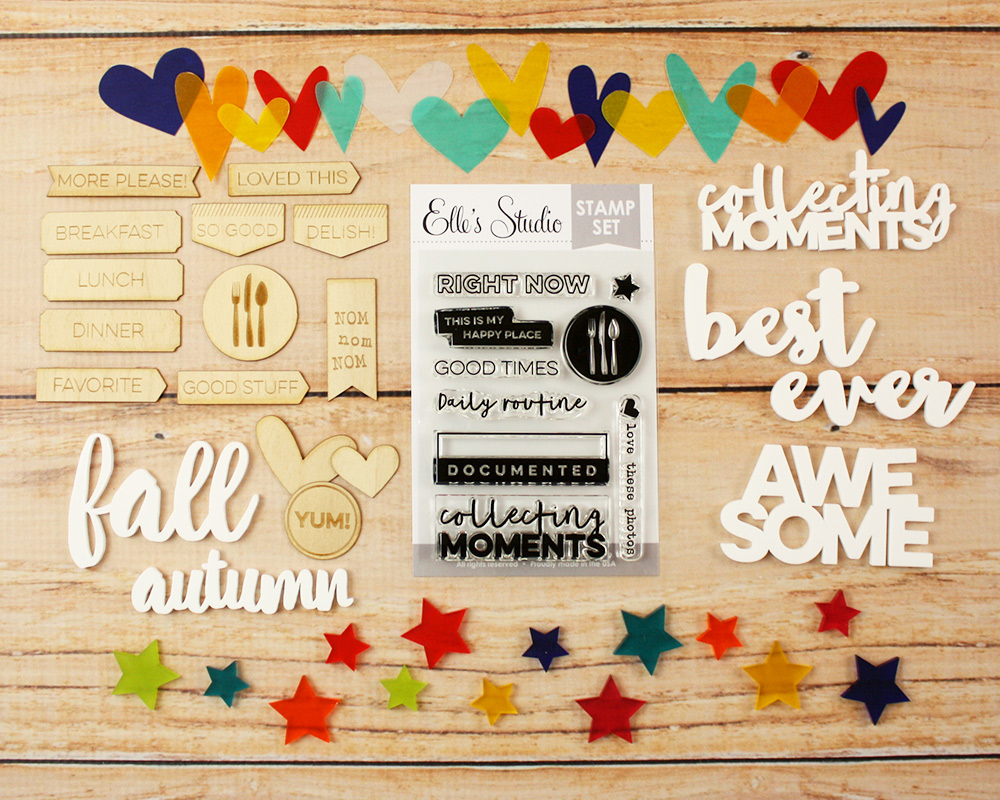 This month there is a RIGHT NOW stamp that I'm telling you – is PERFECT for all of your scrapbookers! I'm giddy about using it on my Project Life pages!! Eeek! There is also the Foodie Wood Veneer, Vellum Hearts, Fall Acrylic, Autumn Acrylic, Autumn Stars, Best Ever Acrylic, Awesome Acrylic and Collecting Moments Acrylic.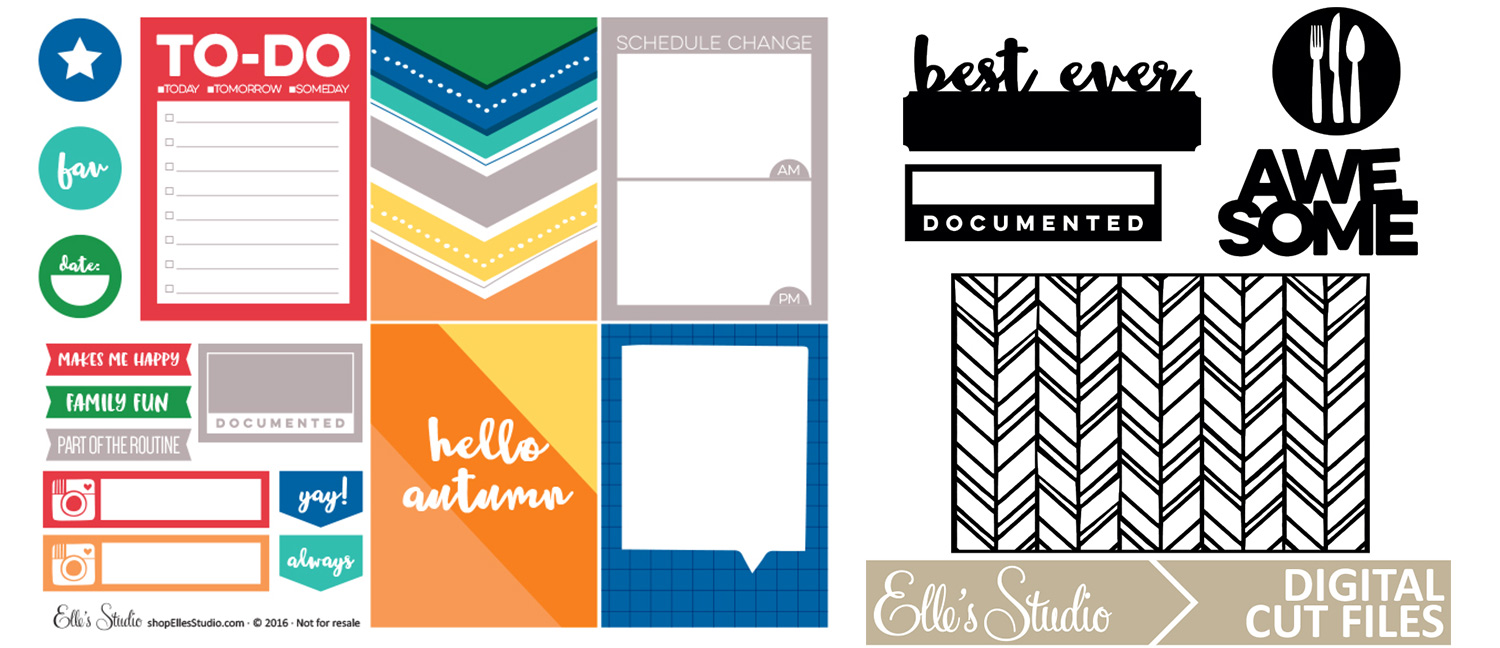 There's also the Hello Autumn Printables and the September Cut Files! So much goodness every month to use in so many ways!
This month I decided to use the kit to create a layout and boy do I love the way it turned out. Super bright, sweet and phone and the goodies from this month honestly helped make it all happen! It's a pretty easy process when you have cute products that coordinate!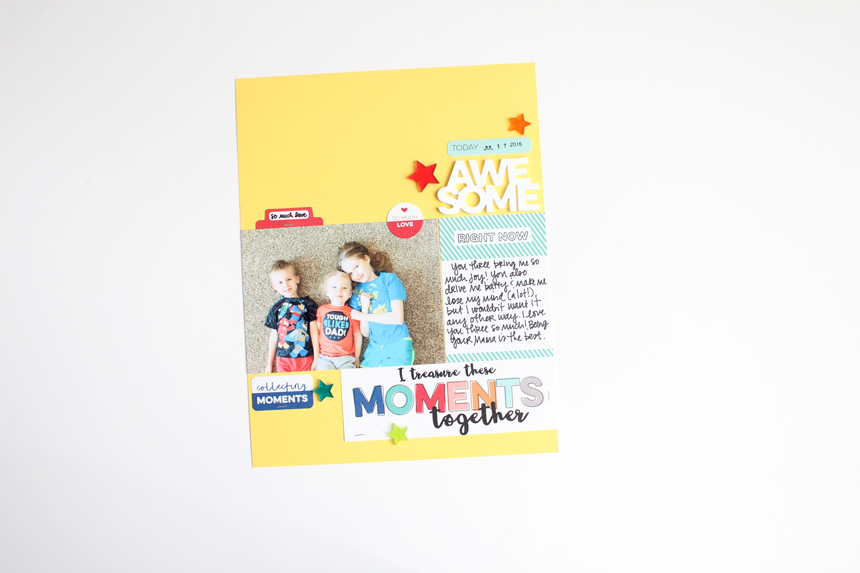 For the layout I used a piece of plain yellow cardstock and had a 4×6 photo of my kids that I love. I wanted to use one of the 3×4 cards in the kit and so I trimmed down my photo just a bit to make them both fit all the way across.I used the tab diecut & wrote "so much love" onto it and stapled it to the layout. Wait a second, it was actually too far down on the layout to staple it with my tiny attacher so to cheat that I stapled it and THEN adhered it above my photo on the layout. I'm so sneaky, aren't I? Ha!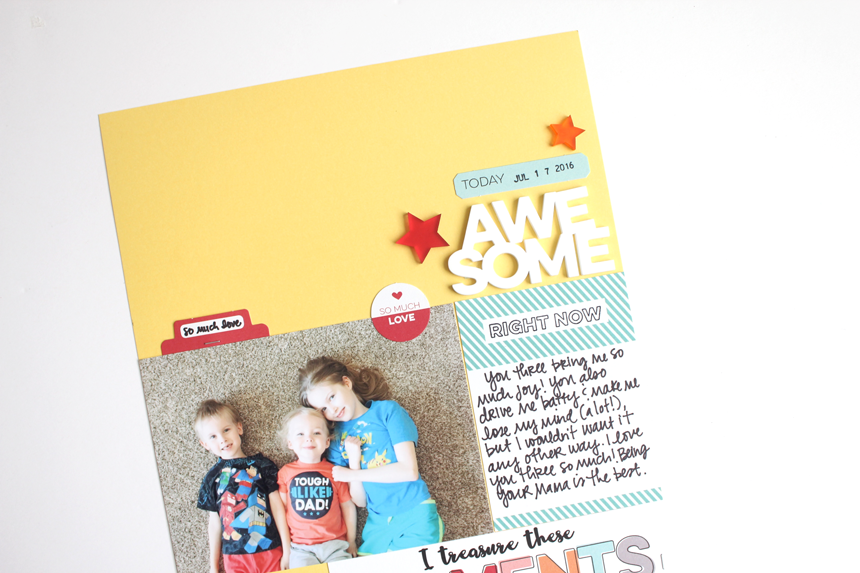 I used the "right now" stamp from the stamp set and stamped it right in the empty white rectangle on the 3×4 card. It fit perfectly and I love the outlined font! That stamp is going to get a lot of use! I added the awesome acrylic above the journaling card, then used the TODAY die cut to stamp the date on and then adhered that above the acrylic. I added some of the autumn stars here and there on the layout and then added the "so much love" diecut to the layout, too. You know, it wasn't until typing this that I realized that I have "so much love" on this layout twice! Hahahahaha! See – there's SO much love that it obviously had to be put on there twice! How funny! I'm such a dork.I might change that little diecut out for something else, but honestly right now I'm too lazy to retake these photos! Ha! Just keepin' it real, friends! ;)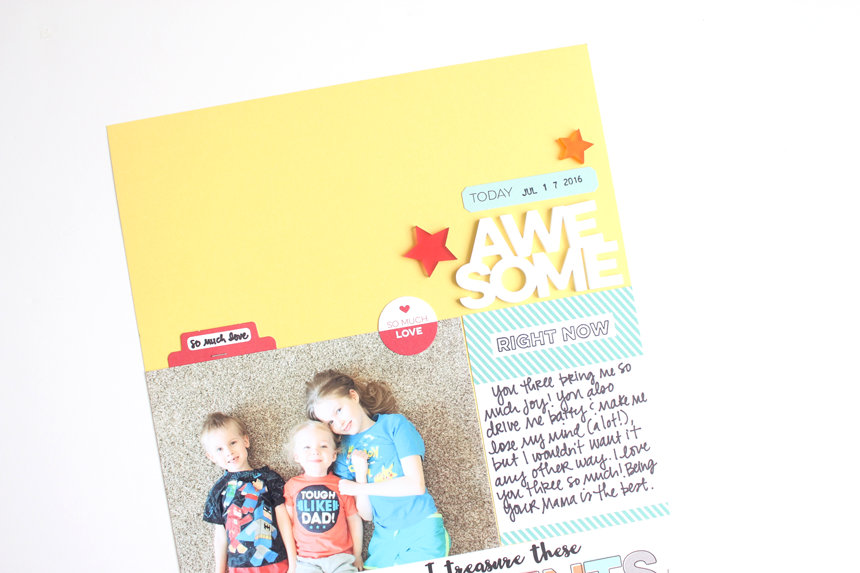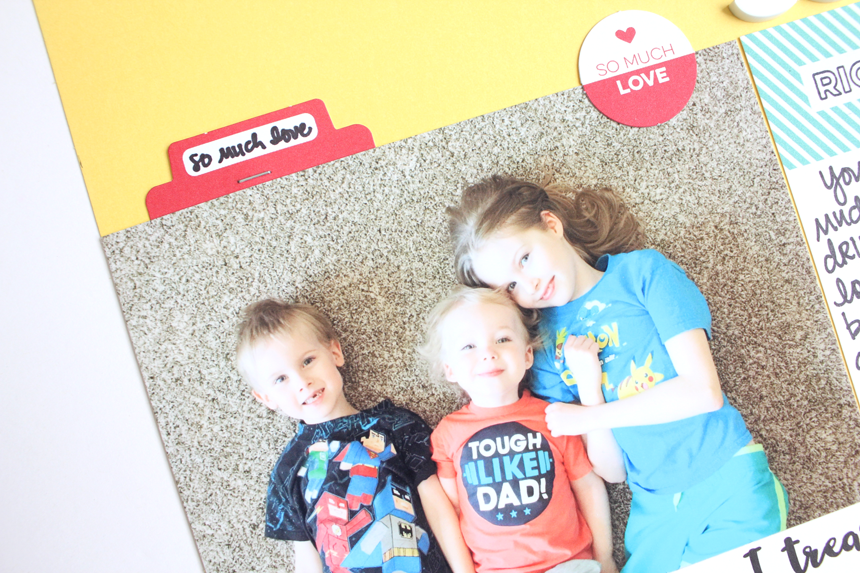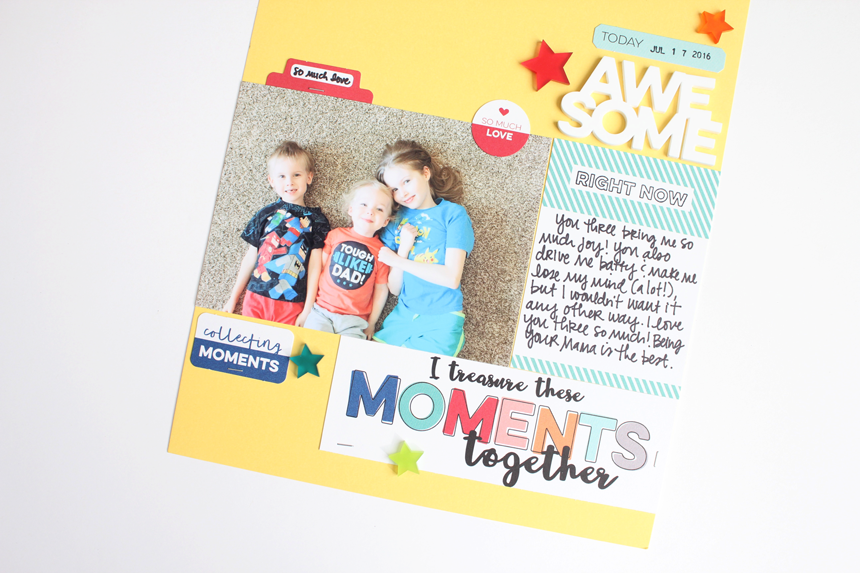 For the bottom of the layout I added the "collecting moments" die cut, which I actually DID staple to the layout. ;) Then I didn't really have a lot of room left on my layout and so I took the 4×6 card and trimmed it down so that I had the sweet phrase that I could use on the layout. I simply adhered it directly below the photo and 3×4 journaling card and stapled that a couple of places.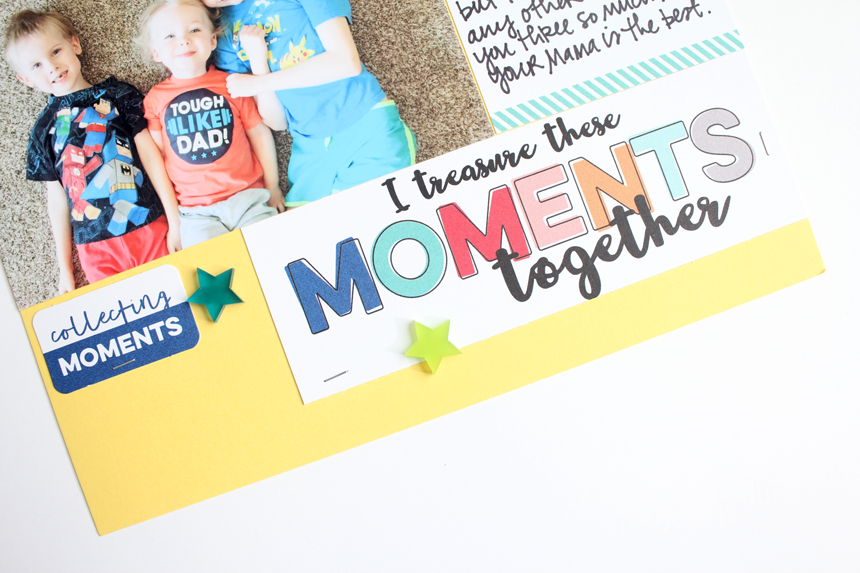 The last thing I did was add a couple more acrylic stars to the bottom area to balance it out a bit.
Another photo and memory documented in the album, friends. That's how you do it with the help of a super cute monthly kit. Go and grab ya the kit while you still can! Once they're gone, they're gone!!
Have a blessed day! XO!