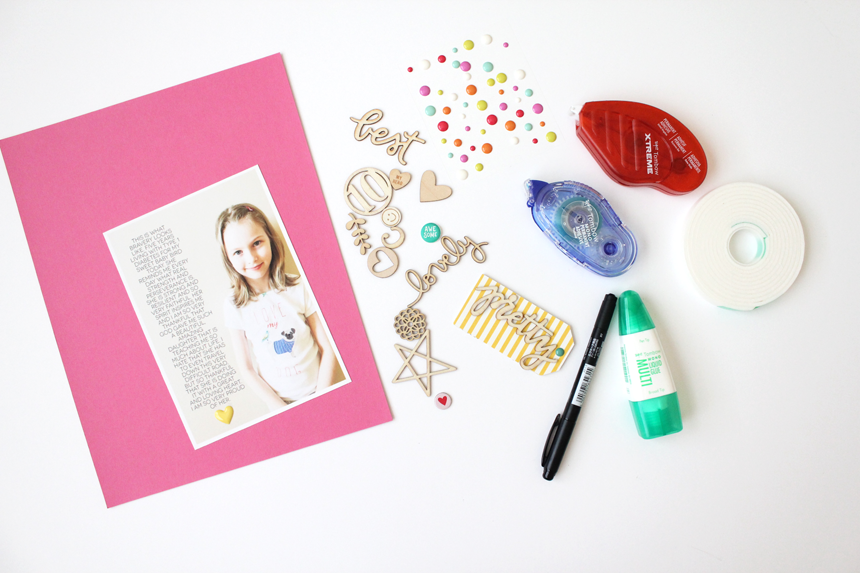 Hi friends! I was recently asked to participate in a fun little challenge using some Freckled Fawn goodies from my stash and some great Tombow adhesives (and marker) that I was sent. I honestly haven't had any experience with Tombow products until this (I've heard of them and know a lot of people who use their products and love them, but I've never purchased any).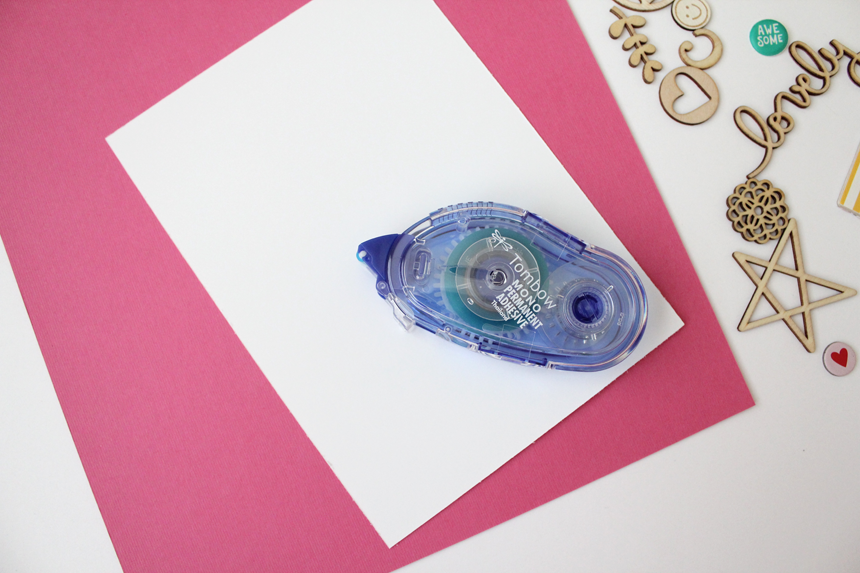 I love having a wide assortment of adhesives to use and so I was excited to get to try those out. The Tombow Mono Permanent Adhesive is great for adhering paper and photos to layouts. I used it here to adhere the 5×7 photo of my daughter to the cardstock.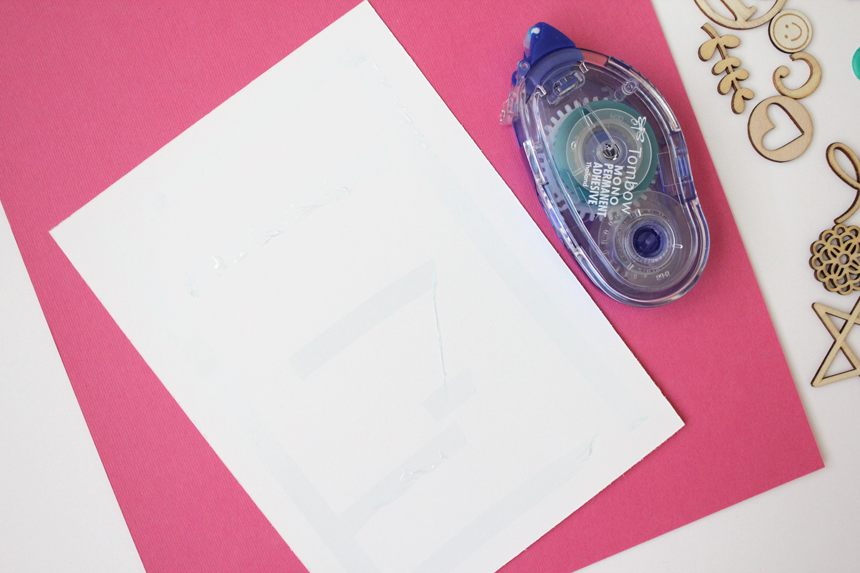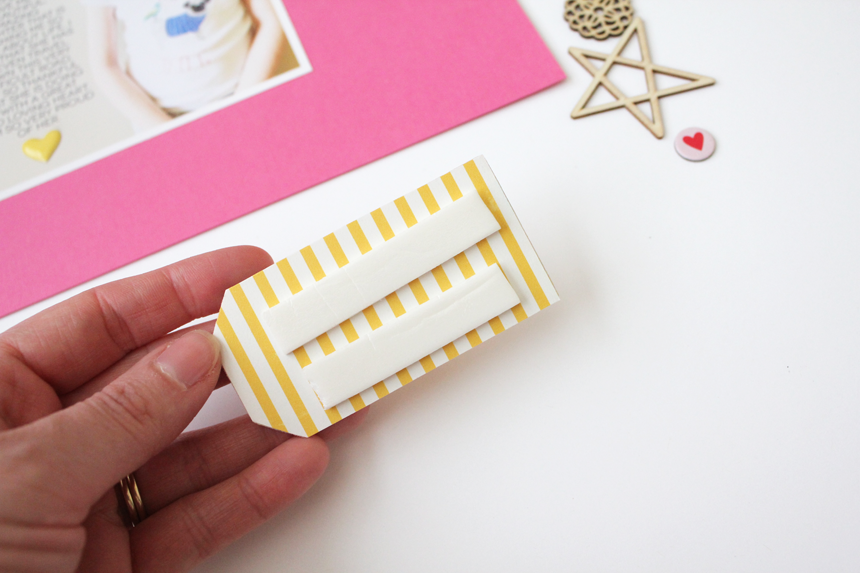 After adhering the photo to the layout, I took a wooden tag that I had covered with patterned paper and wanted to add a bit of dimension to my layout and so I used the Tombow Foam Adhesive tape to the back of it. I love how I can cut it to size and it's the perfect amount of depth on my layout!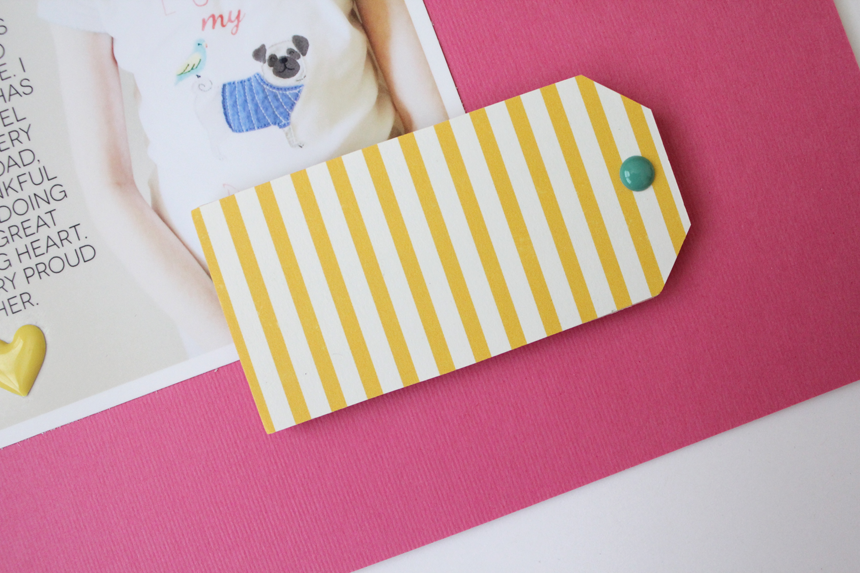 After the tag was adhered, I used the Mono Multi Liquid Glue to adhere a wooden veneer to the tag.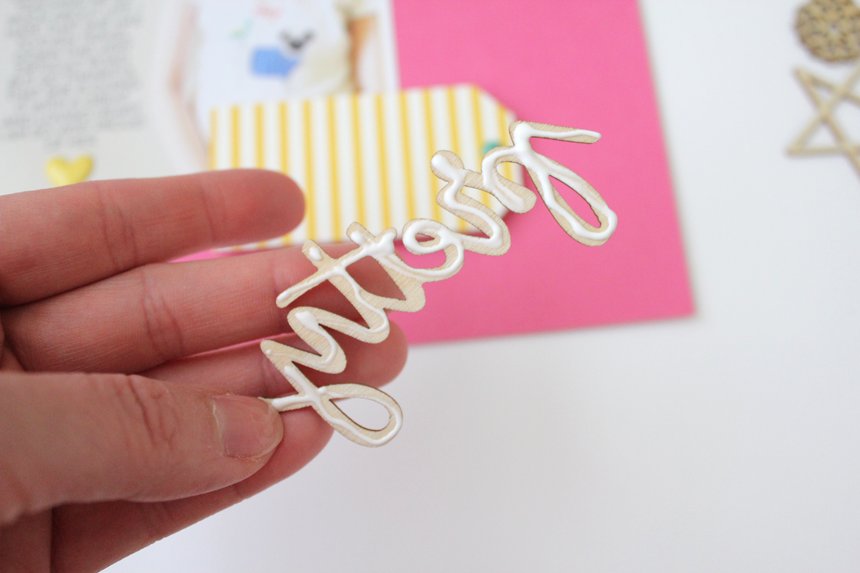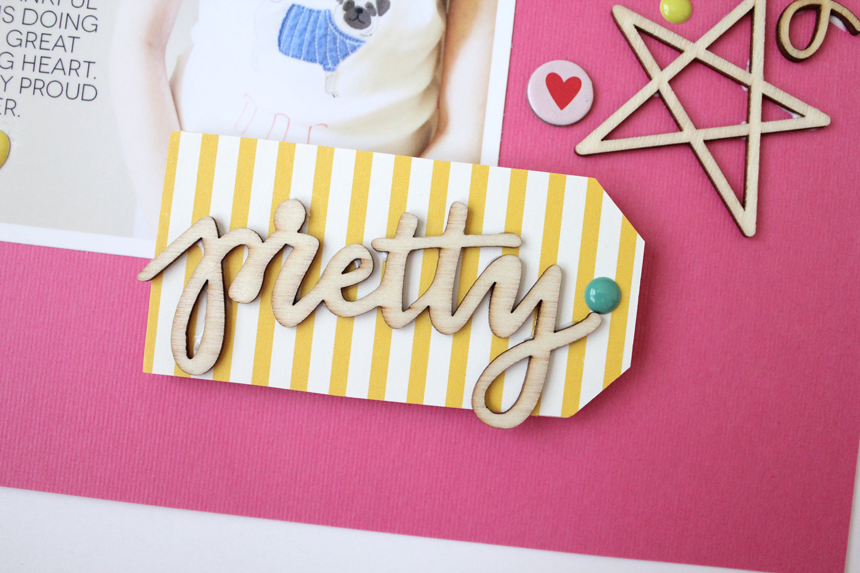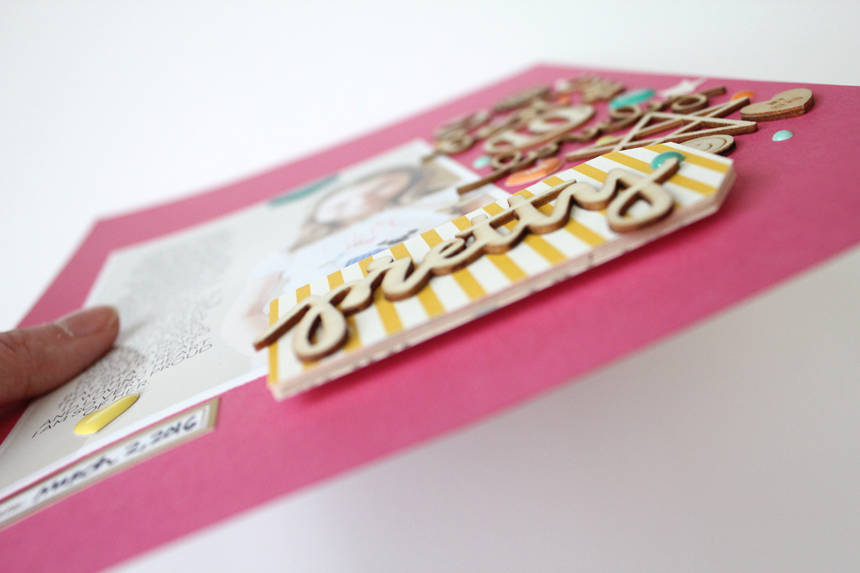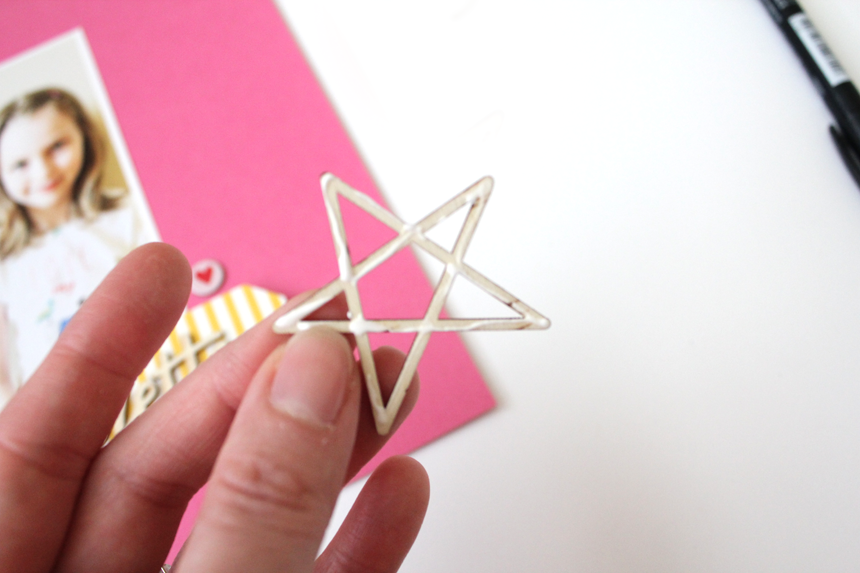 I continued using the Mono Multi Liquid Glue to adhere the rest of the wooden pieces that I had along the side of my photo.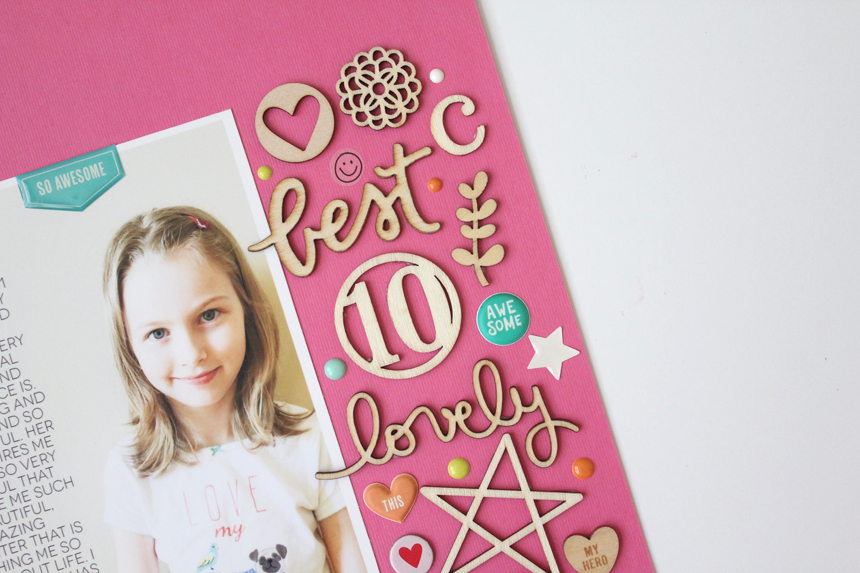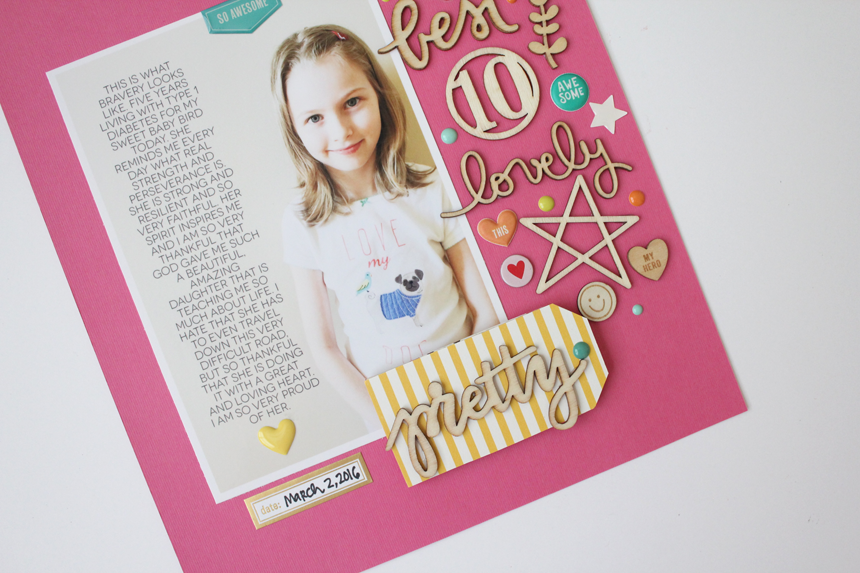 After all of the wooden pieces were added, I then added other fun embellishments between the wooden pieces. I love the scattered embellishment look to the layout and all of the pieces are something my daughter loves or about my daughter.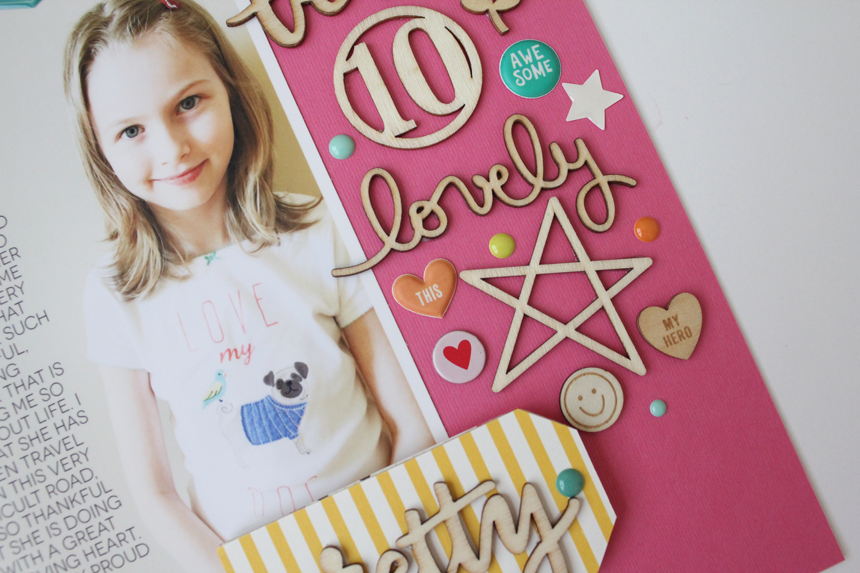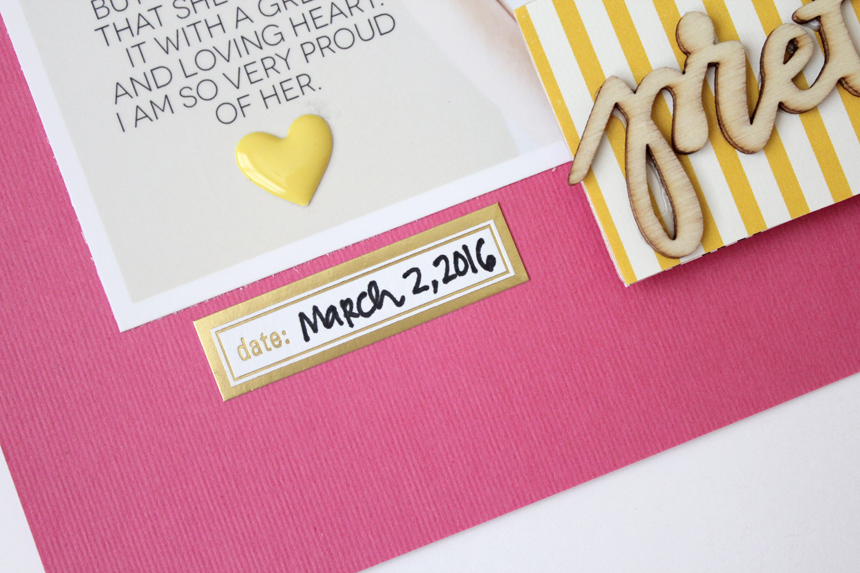 I used the great Tombow Monotwin Permanent Marker to write the date on the sticker date label. It writes so smooth! Love it!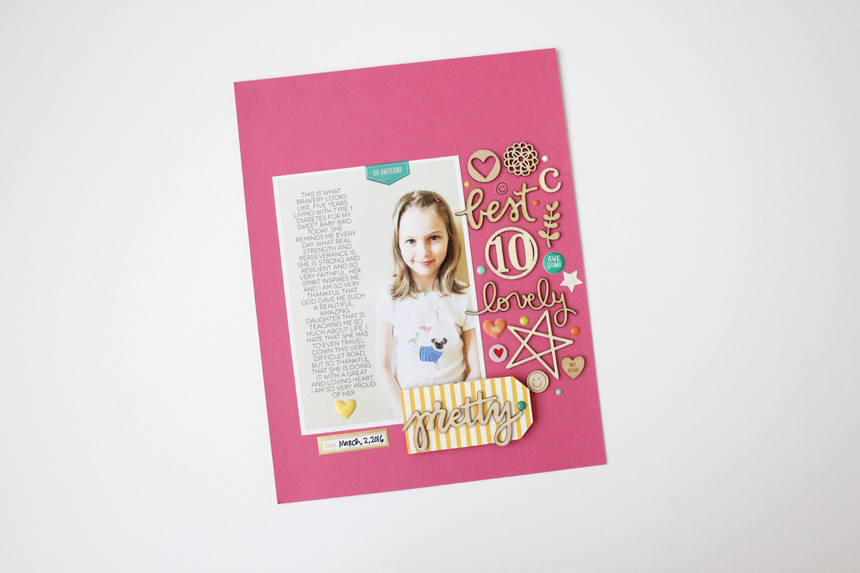 And there you have it – Tombow makes it SO easy to adhere all sorts of great embellishments and doo-dads to your layout!
Have a great day, friends! XO!