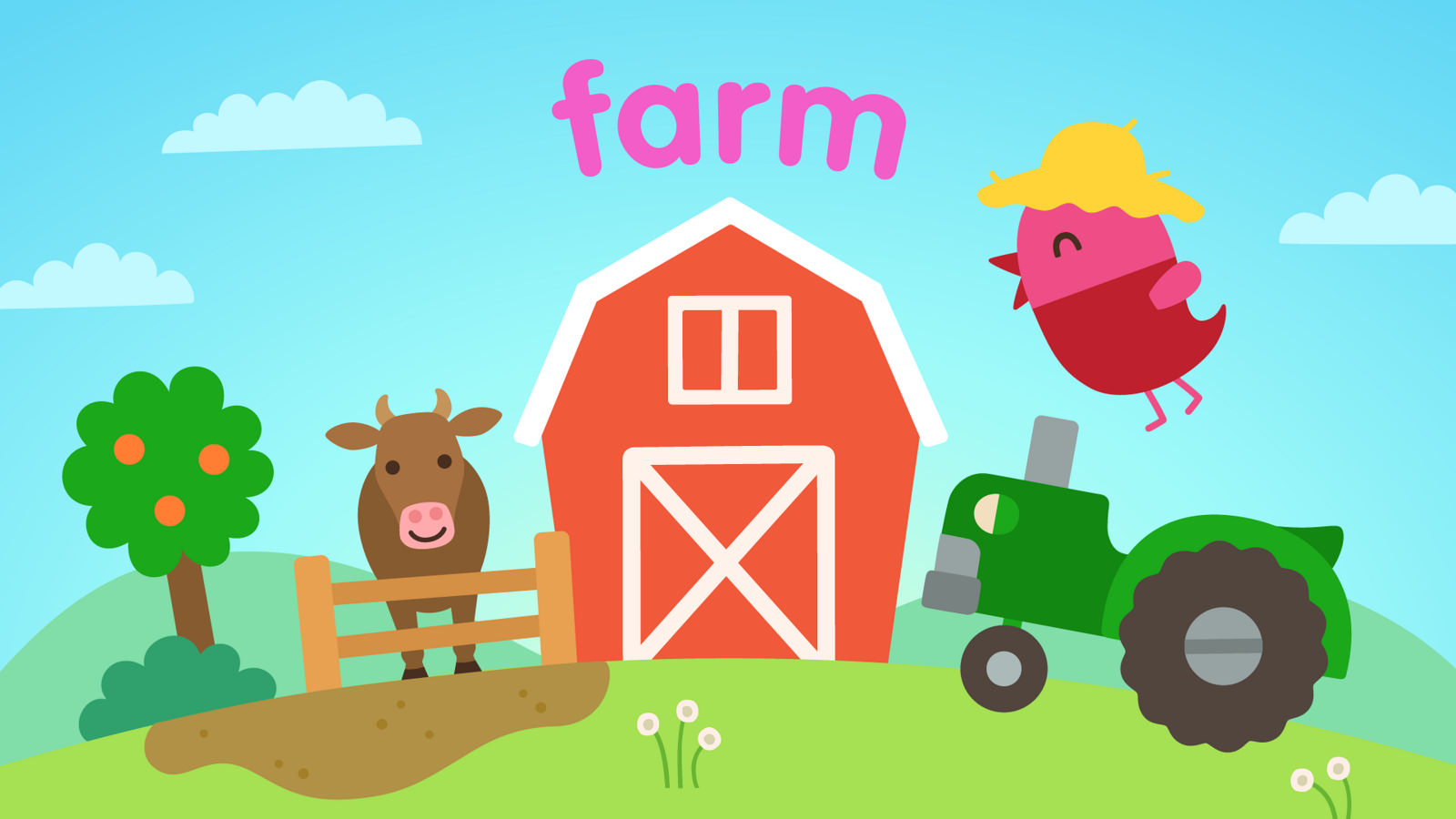 Hi friends!
I wanted to give you a quick heads-up about the newest Sago Mini app for kids called, Sago Mini Farm. 
Sago Mini apps (and toys and books and everything) are my most favorite for my kids to play with. Caylin and Jack are getting a bit too old to play them, but that doesn't always stop them and Luke LOVES them! 
Sago Mini Farm allows your kids to interact with EVERYTHING they see. There are super cute animals, farm-fresh produce and the thing my kids love the most – the super fun surprises you find all along the way. It's adorable. The characters are some of our favorites (Harvey the dog is my favorite!) and they're just super fun and whimsical. 
Everything is moveable and stackable (which makes it all SO funny – Luke could NOT stop giggling!) and he was finding new things to do and giggle about the entire time. 
The artwork is just so cute. Some of my most favorite kid artwork EVER and kids learn through play whether they're counting food at the market or practicing potty training in the outhouse. 
Sago Mini is even introducing a whole caste of new characters – chickens, cows, goats, horses and a silly scarecrow. MY favorite though is the alpaca named Steven. Um, I seriously want an alpaca, so that made me happy. 
With Sago Mini Farm your child will be encouraged with creative expression and open-ended discovery, they'll get silly surprises and have SO much fun!
This app is perfect for preschoolers – ages 2 to 5. 
You can play this app without WiFi or internet – so it makes it a great app to have on-hand for when you are traveling – trust me, I know this to be true. I also love that Sago Mini has NO in-app purchases or third-party advertising in their apps, just fun, fun, FUN. 
So yep, we're kinda obsessed with all things Sago Mini in our house. 
This new app is no different. 
Check out the trailer for the app below:
The app is $2.99 and you can find it HERE on iTunes and HERE on Google Play. 
So download it and give it a-go! Your kids will love it and you will, too! I'm totally giving you permission to sneak away and play. ;)
Disclosure: Sago Mini gifted my family a free download of the game to check it out and review it. All opinions expressed in this blog post are solely my own. No other compensation was given. We just love Sago Mini and want to share all of the goodness they create and make with all of you.