Hi friends!
I've had some people ask me which oils I think are must-haves to keep in your purse and so I thought it would be a great blog post topic! You know me, I love my essential oils, and so I wanted to give you a little tour of my oil pouch that I carry in my purse at all times.
I've been using and loving Young Living essential oils for over 4 years now. I can't say enough amazing and wonderful things about the oils, the other awesome products and the company as a whole. It all just rocks my socks off.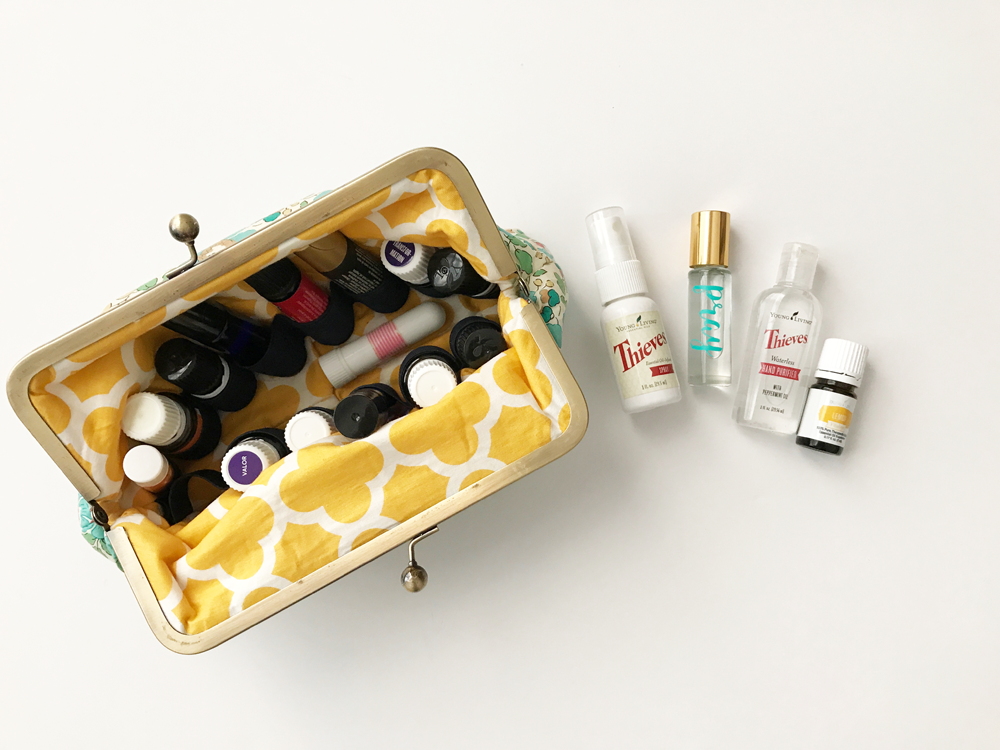 A couple of years back, I got this beautiful oil pouch from Sew Grown and I just love it.  It's the perfect-sized pouch to hold all of my oils, not to mention, it's stinkin' adorable. I've got the Betsy Large Essential Oil Clutch.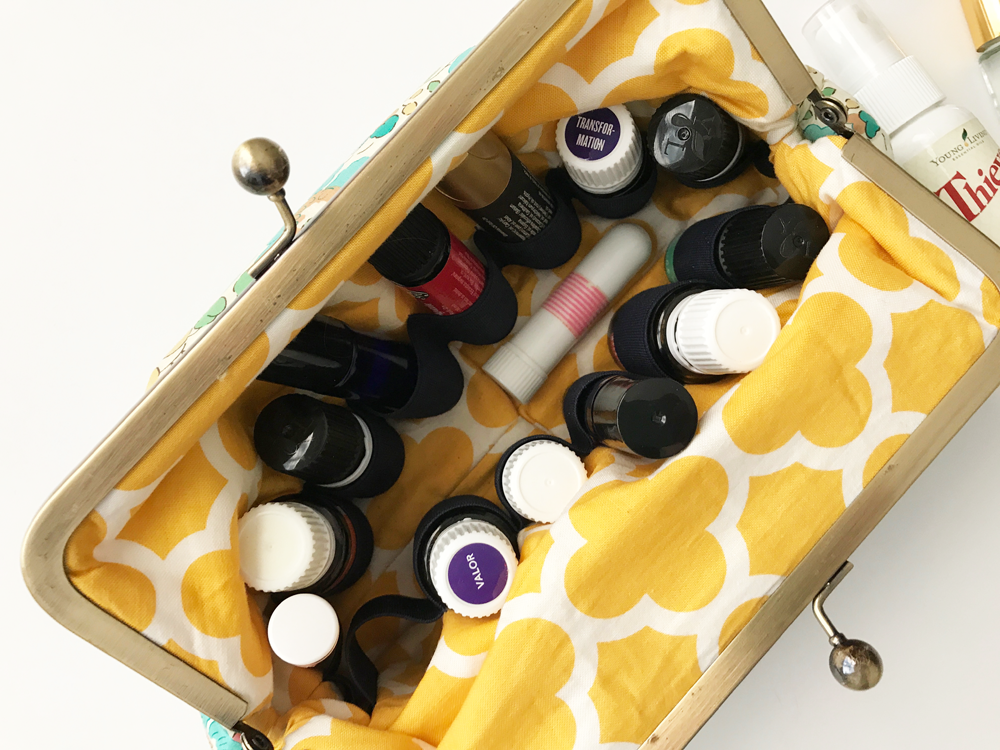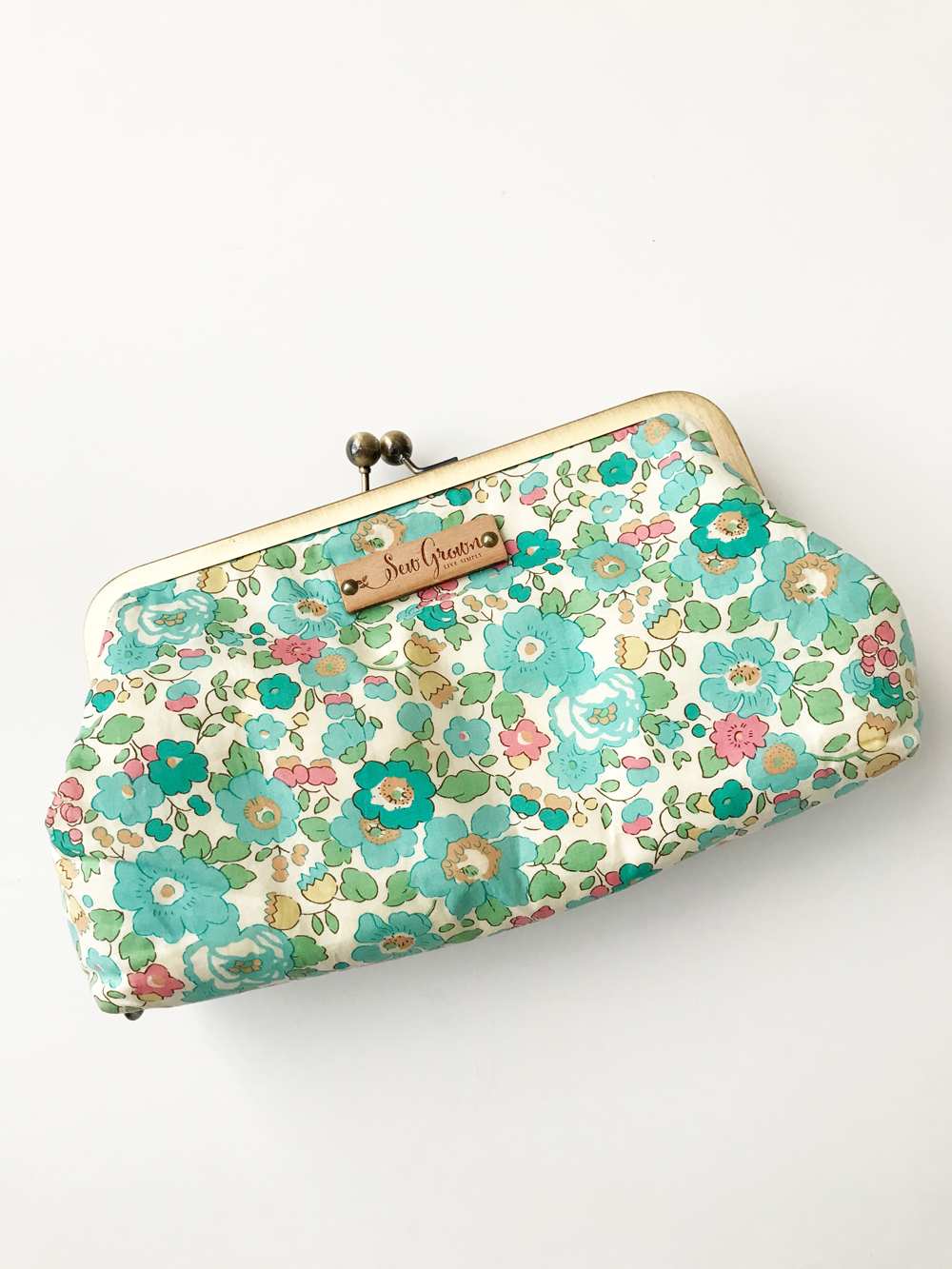 The little wooden piece on the front of the clutch can even be a diffuser, y'all! You can just put a drop of your favorite oil on it and there ya go! Love!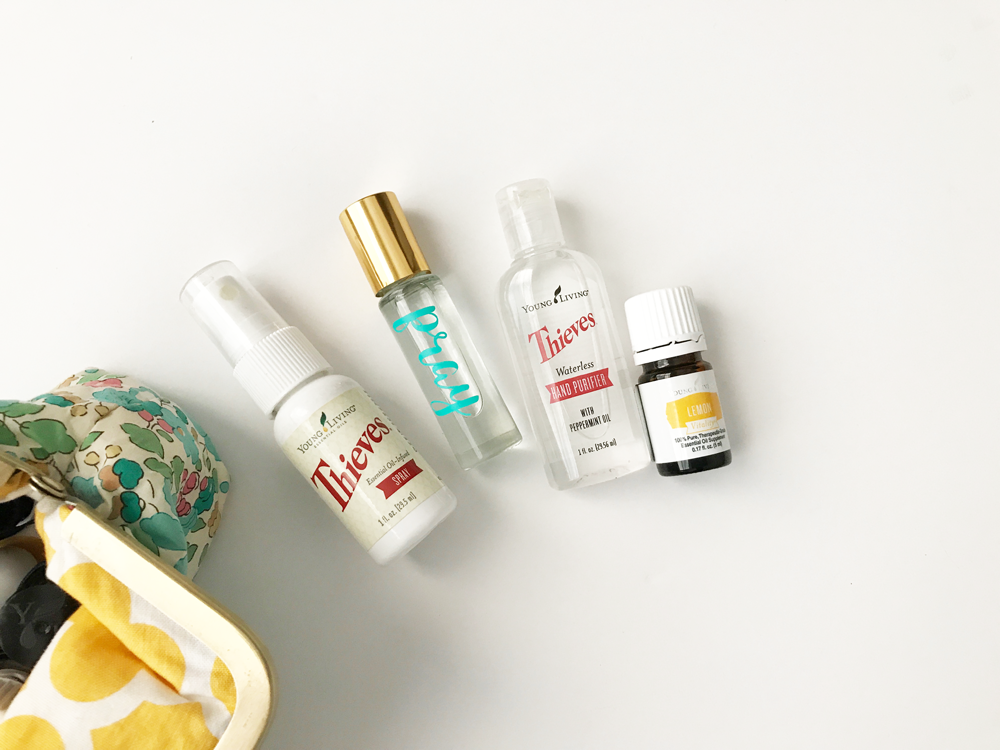 Ok, so the first few things you'll see in my pouch are of course Thieves Spray and Thieves Hand Purifier. This germaphobe does NOT mess around my friends. Both smell AMAZING and boy handle those germs like a boss! I never NOT have those with me. I also have a Lemon Vitality (to add to my water) and then a special "pray" roller that my sweet friend, Jen, gave to me that I have the Believe blend in with some fractionated coconut oil. I LOVE the smell of Believe and so when I'm praying, reading my Bible or doing my Bible Study work, I love to put it on.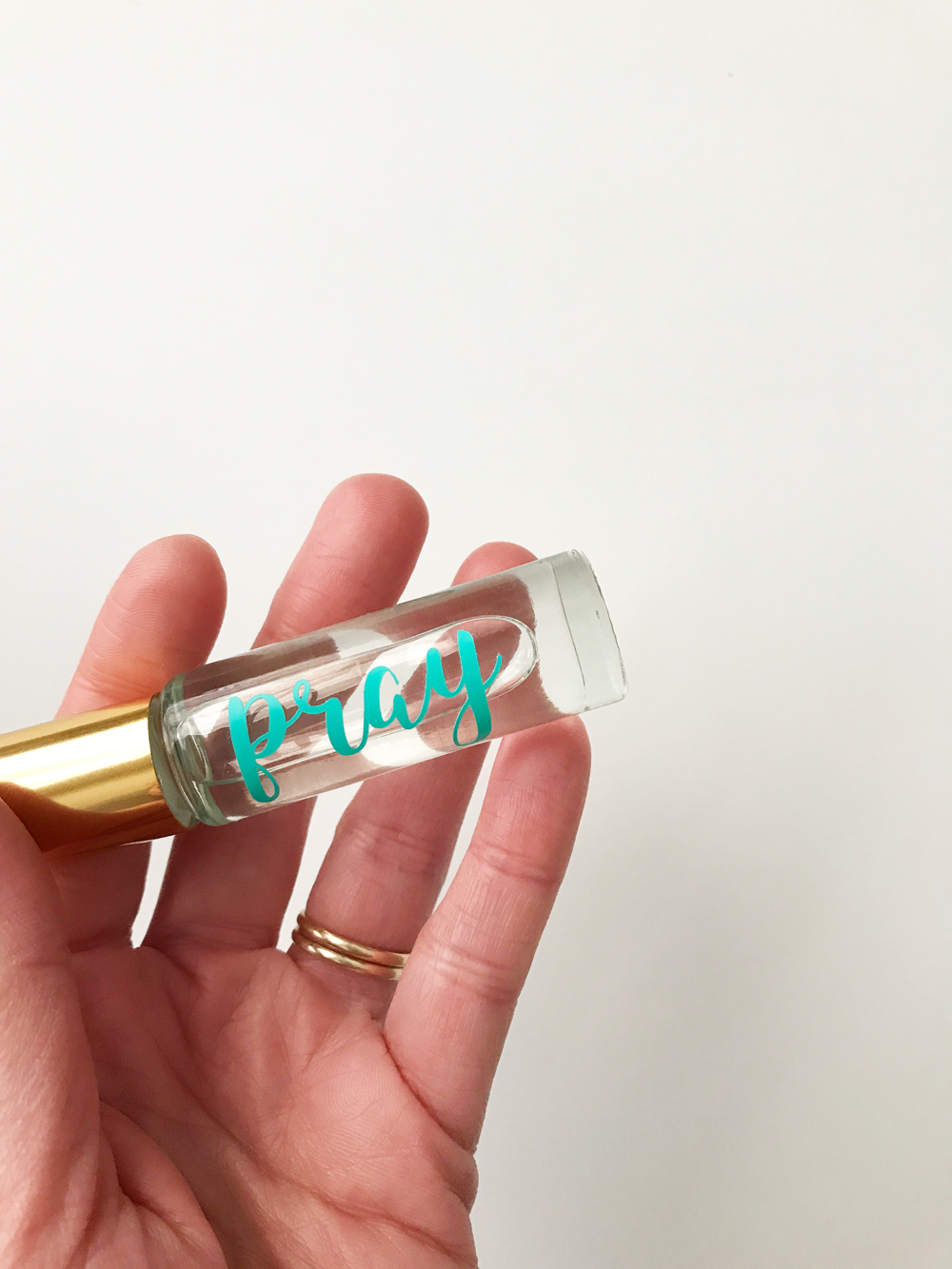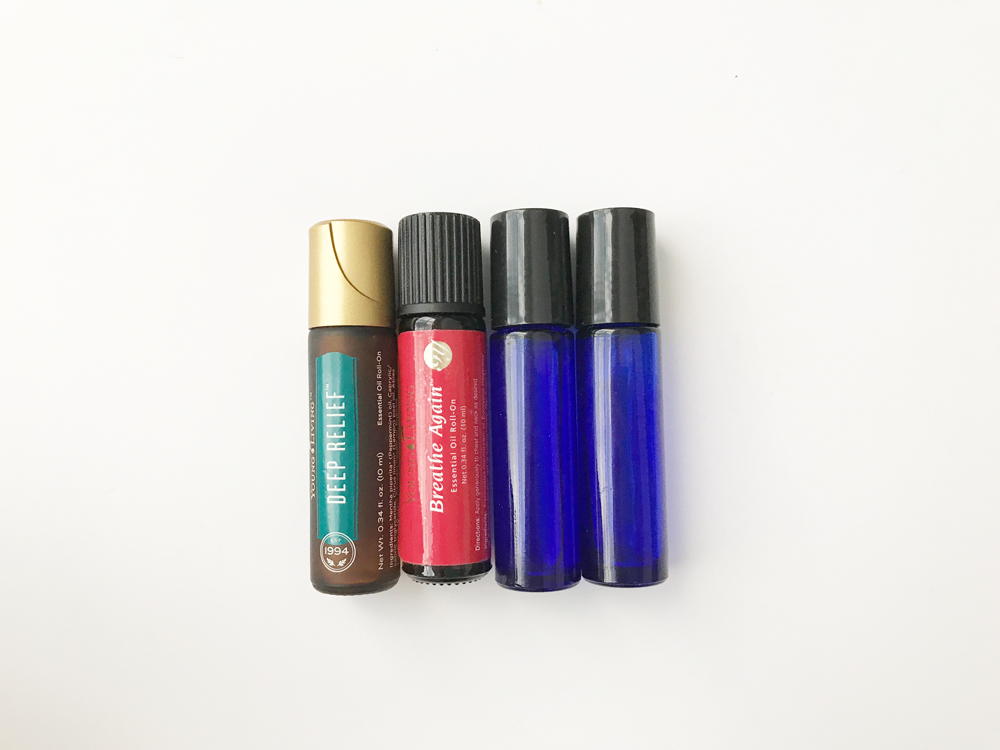 I also have some other rollers in my pouch. Definitely have Deep Relief in there, friends. If I'm needing some sore muscle support or have some stiffness due to tension in my shoulders or head, it's great. Breathe Again is another roller that Young Living makes. It's already good to go and it helps support my respiratory system. I love to apply this to my chest before I exercise or walk and it's great when I'm dealing with some congestion or seasonal junk.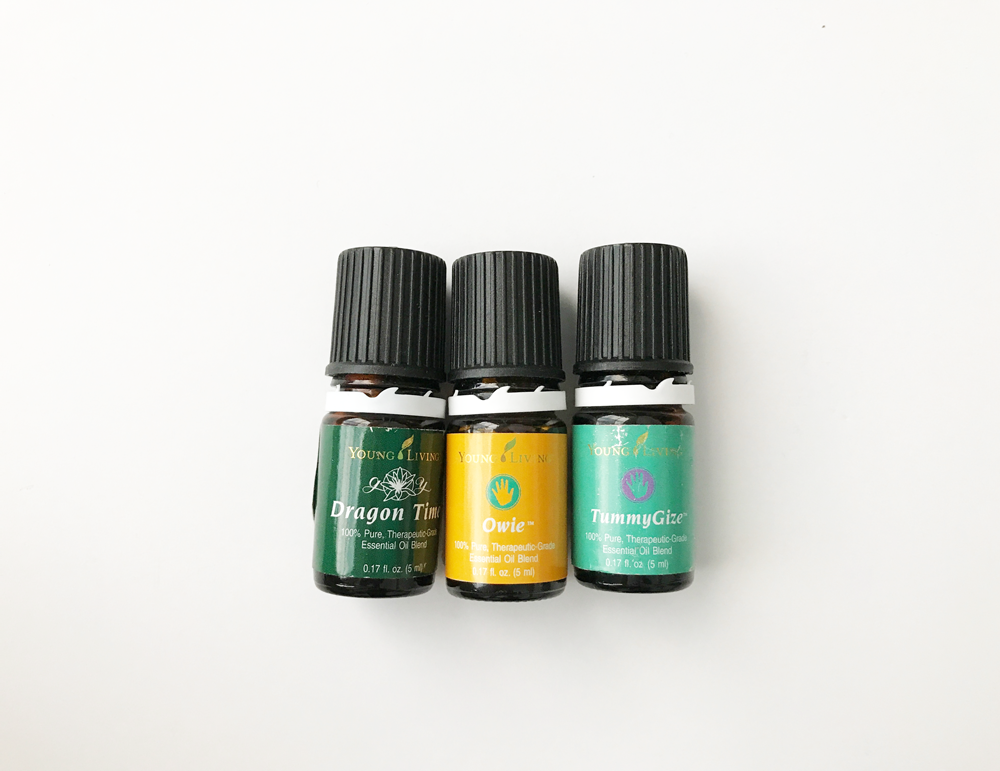 There are a few bottles of oils that I've put roller tops on in my pouch and they are: Dragon Time, Owie and TummyGize. Dragon Time is something that I use during "that time of the month" and my husband is super thankful for it. Ha! It totally had to be named by a man. ;) Owie is great for all of the ouchies that my kids get (they're a bit accident prone, unfortunately) and TummyGize helps support our digestive system and tummies when they're feeling a bit off. Both Owie and TummyGize are from the kids' collection called, KidScents, but I actually love to use them on myself, too. They're a must if you're a Mama.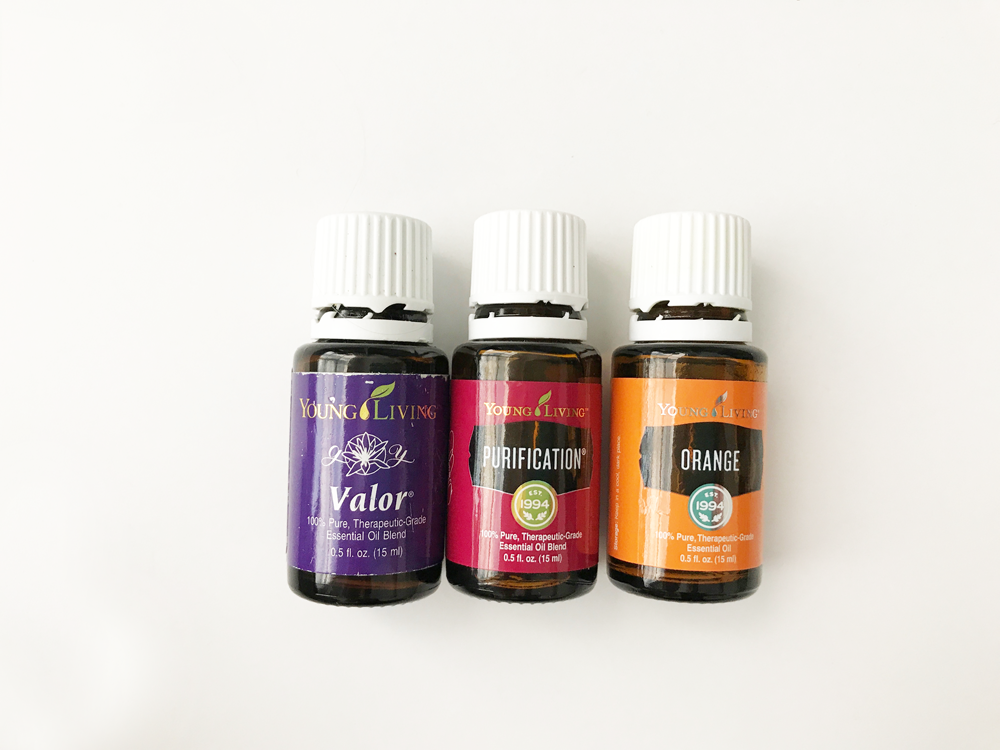 I also have big ol' 15ml bottles of Valor (for some liquid courage), Purification (for those stinky times and also great to diffuse in the car or in a hotel room if we're traveling) and Orange, because it smells SO good and I love to diffuse it with other oils. It's a great one to add and so inexpensive.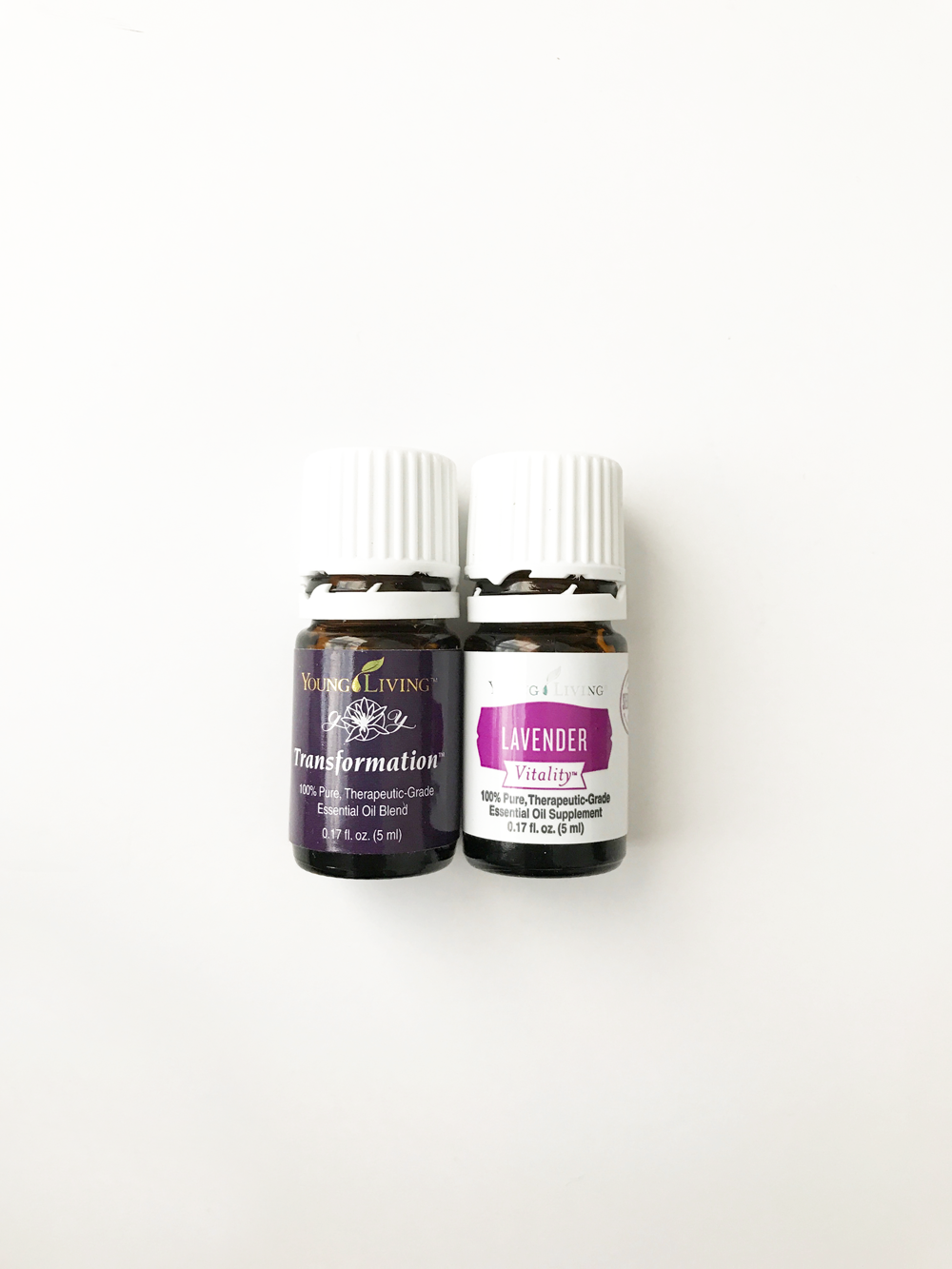 I also carry my current favorite oil – which now is Transformation (it's a great emotional oil and one I love to put on my diffuser bracelet) – and then Lavender because, well Lavender is good for EVERYTHING.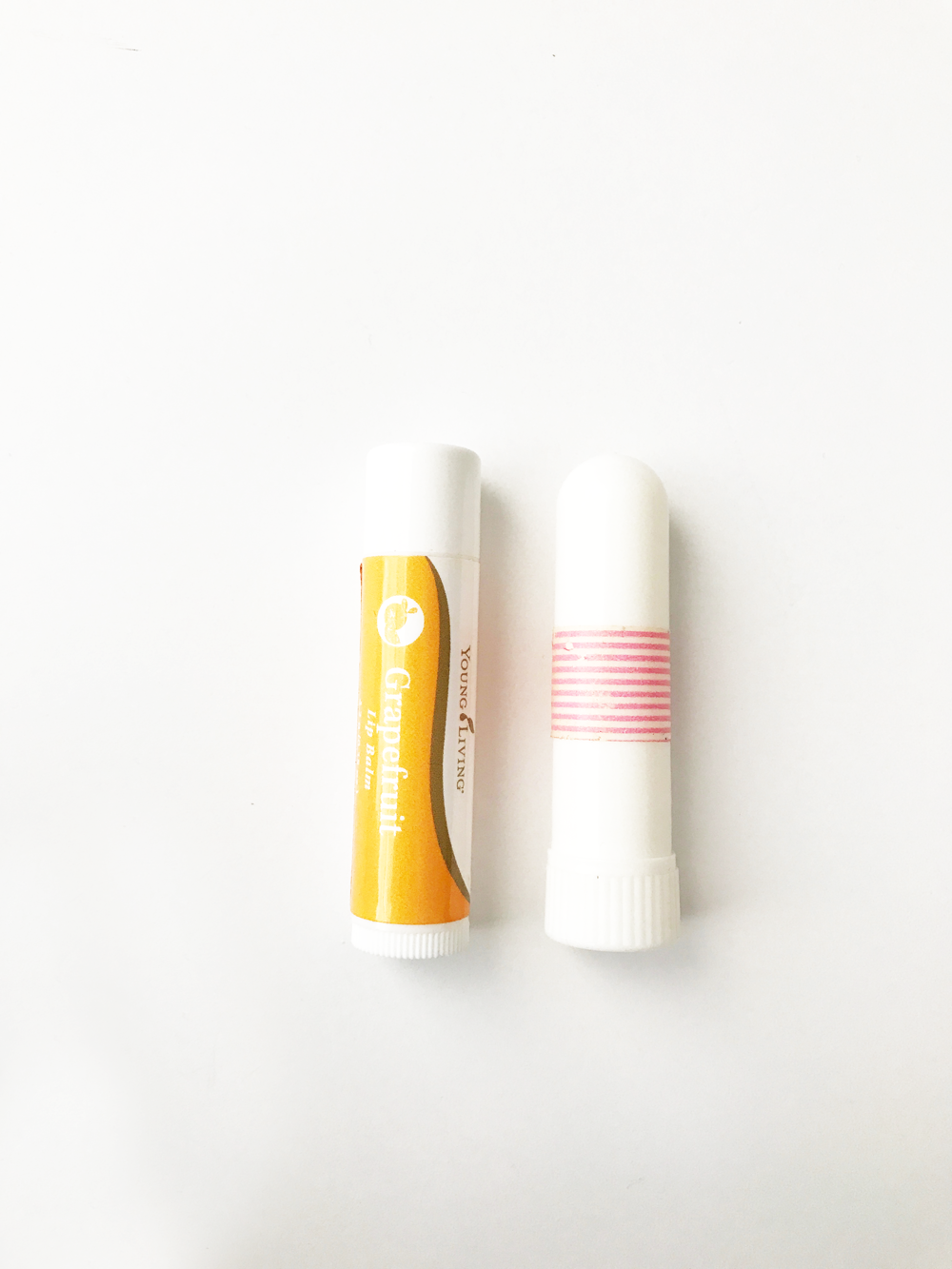 Lastly, I've got a Grapefruit chapstick and that little white thing is not a tampon – nope, it's not – it's an essential oil enhaler and it has my "happy mama" blend in it (Stress Away, Orange and Bergamot). Ahhhh.
So there you go, friends. What essential oils I am currently carrying around in my purse. Now it'll change from time to time depending on if I'm traveling or where I'm going, I actually usually have some Thieves and Frank in there as well, but I'm low on both (eeeeeek!), but for the most part, this is it.
If you have any questions at all about anything I've mentioned, let me know. I'm happy to help and chat oils. I can chat a LONG time about them. ;)
If you want to start your oil journey, then I'd love to have you join with me so that I can walk you through the process and support you every step of the way. You can click HERE to become a wholesale member, get a starter kit (which is AMAZING and the way to go) and you'll get a welcome kit, goodies, monthly postcard recipes and more from me.
Have a blessed day, friends!
XO!