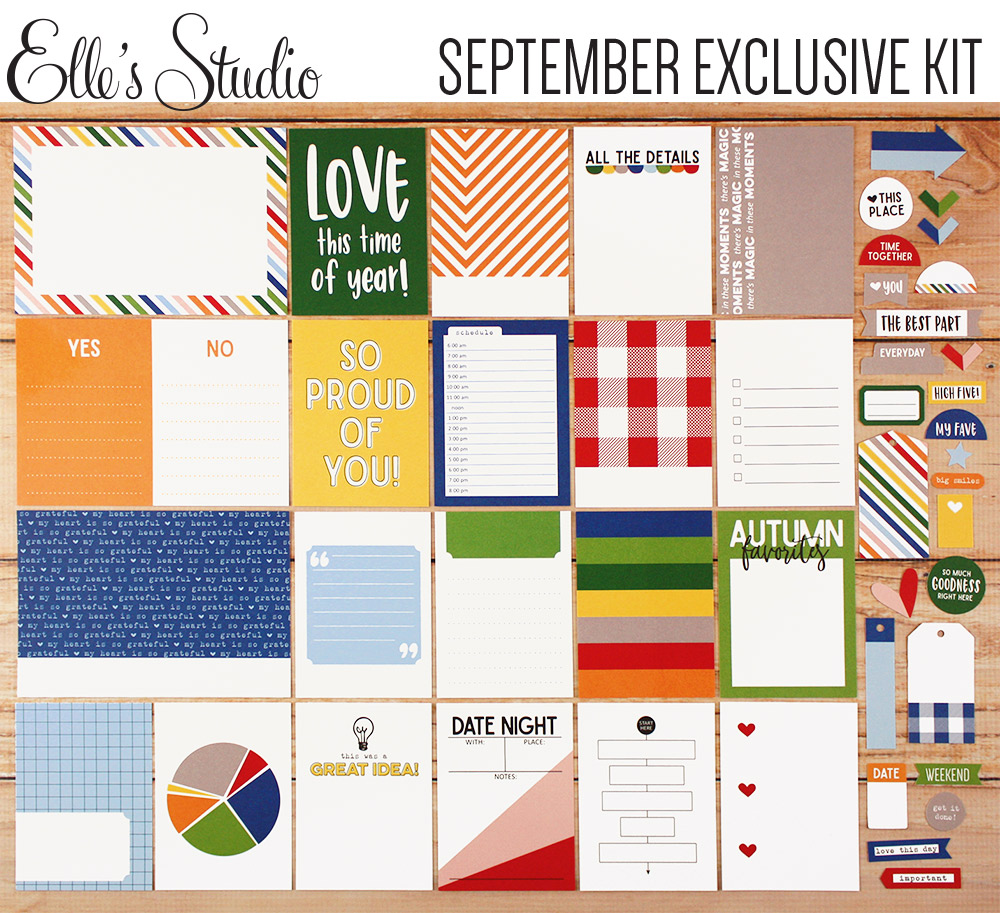 Today's the 10th of the month – so that means more awesome Elle's Studio goodies have been revealed! Y'all, the September kit is just SO cute and just wait until you see the other great products that were revealed today, too! SO much! I just love the bright, bold colors of the kit this month! I also love how there is such a great variety of cards in this kit – you can document SO many different things with it! Just wait until you see what I did tomorrow with some of the goodies from this month! ;)

Of course I also always love the coordinating goodies that you can purchase along with your kit. These are SO cute, my friends! There is a : Date Night Stamp , Acrylic buttons,  Autumn Wood Veneer Words , Wood Veneer Borders, Favorite Acrylic, Thankful Sticker Labels and Autumn Sequins.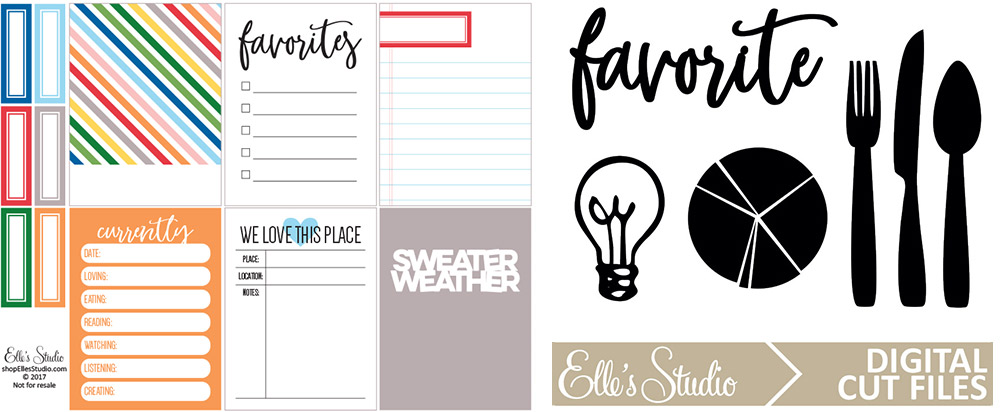 Here's this month's coordinating printable file and digital cut files, too!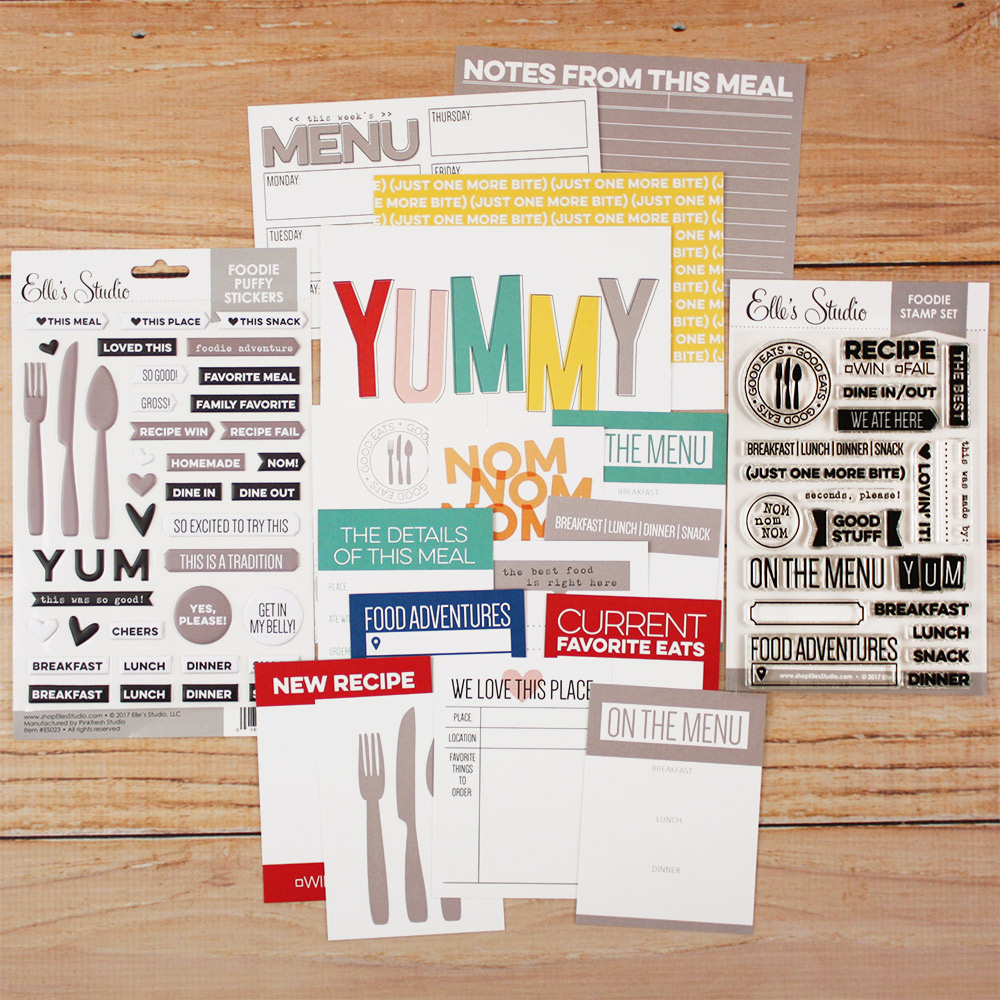 So not only is the September kit live today, but there is a super cute mini collection called Foodie that is live (LOVE this SO!) and there's a beautiful collection called, Family Fun that is available now, too!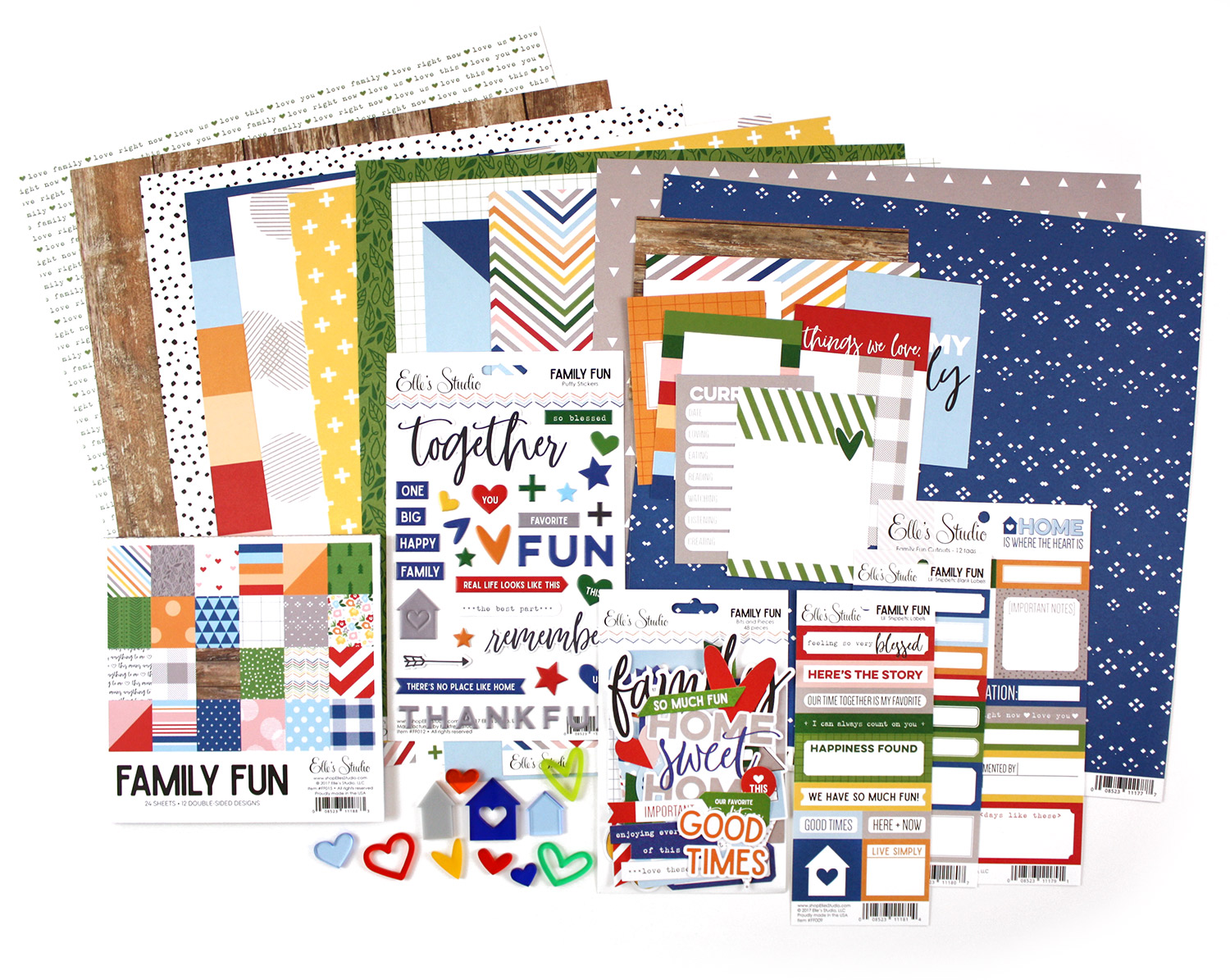 There are SO many great coordinating products with this collection and you can snag a Family Fun bundle and get 20% off and free shipping in the US, too if you are a US subscriber and checkout during the bundling period! International folks can get a reduced shipping rate! The bundle includes everything in the Family Fun collection (excluding the 4 x 6 inch stamp). Along with the bundle being 20% off, you will also receive three free alphabet sticker sheets! You'll get the green, white, and gray 12 x 6 inch sheets with the bundle, and the bundles are limited. So, be sure to check that bundle out! LOVE IT ALL.
All of Elle's Studios new products can be found HERE, friends.
Tomorrow I'll be sharing something cute that I created for my Project Life using some goodies from the super cute September kit, so be sure to check and be sure to get your kit TODAY! I highly recommend a subscription, friends. You will NOT regret it!
Happy Sunday, friends. If you or your family are being affected by Hurricane Irma now, I am praying for you. We could see some potential effects from it in a couple of days here in North Alabama. Keeping an eye on things. Until then, I'll keep creating and praying to keep my mind off of it all. So much heartbreaking news right now.
Love to you all.