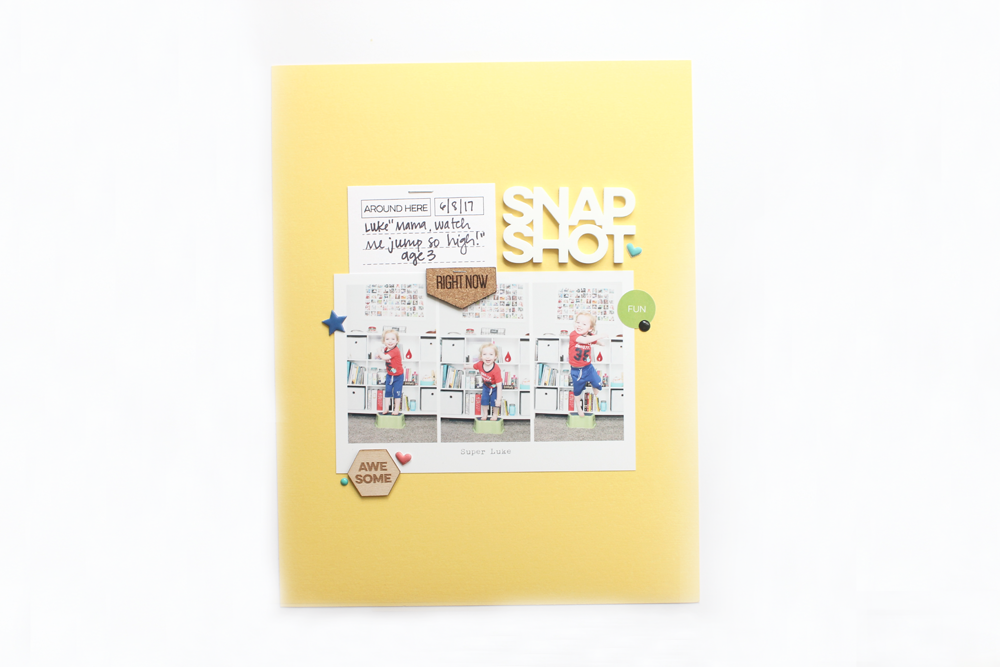 I'm finally getting back into the swing of things around these parts when it comes to getting caught back up on photo printing, scrapbooking, Project Life and all of that jazz. Feels good. Over the weekend I finally finished up these two 8.5×11 scrapbook layouts using a bunch of goodies from Elle's Studio. If you weren't aware, Elle's Studio is one of my favorite scrapbooking companies. They have the cutest stuff, so many coordinating goodies, amazing stamps and well – their monthly kits are a MUST HAVE. Honestly, everything is so versatile and makes me giddy every time I open what I get every month. I wanted to share these two layouts with you so that you can see just how easy it is to create a simple layout with some of the embellishments that Elle's Studio sells.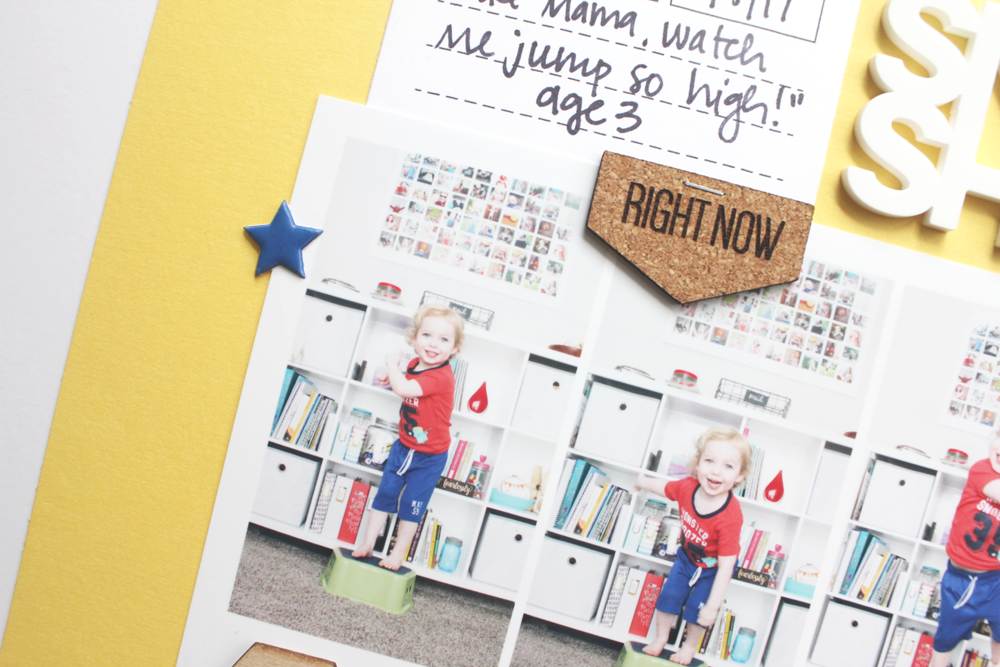 I used some 3×4 cards from the July Monthly Kit and from the Love this Life Printables, too! I just loved the big SNAPSHOT acrylic, the super cute stamp set, these cute cork embellishments, these wooden veneer hexagons, some of the puffy heart and star stickers, the enamel dots and these stickers. SO much fun to put this layout together and the photo template that I used is from my friend, Tracy Larsen. I use them ALL of the time. Check her out, friends!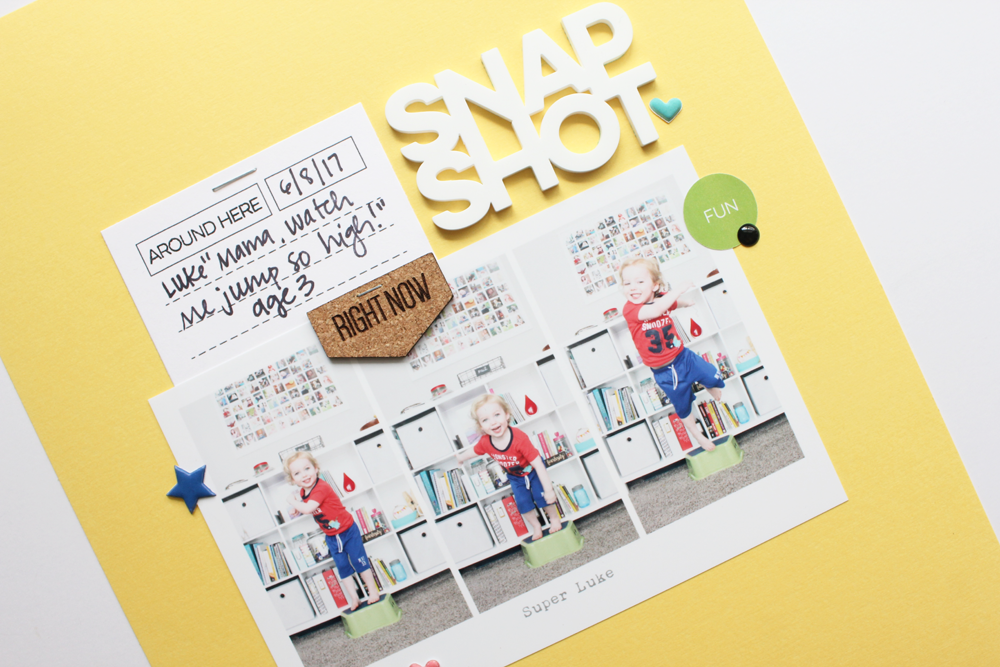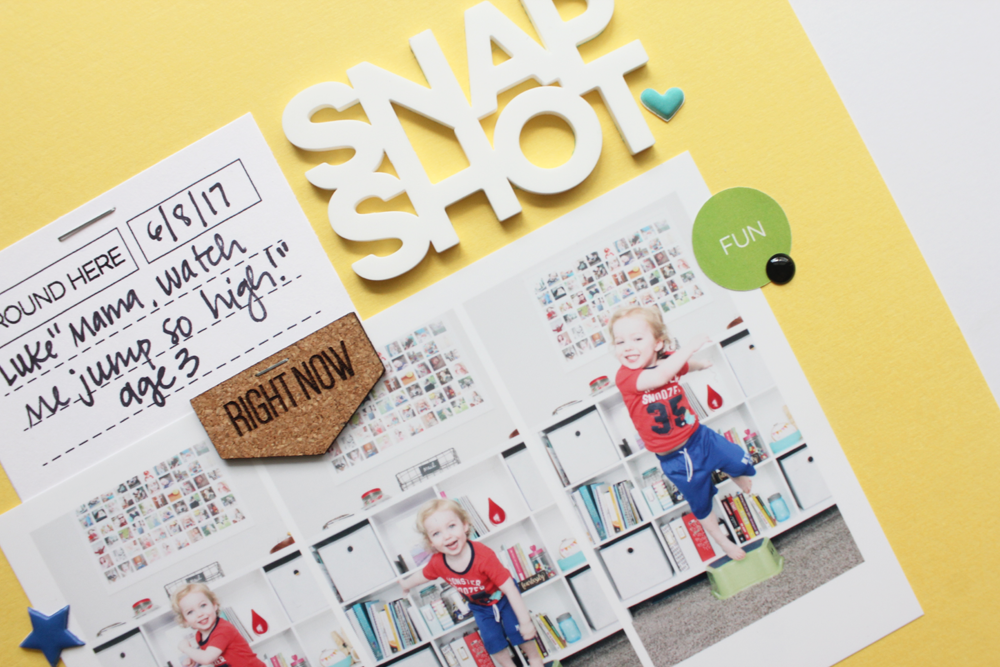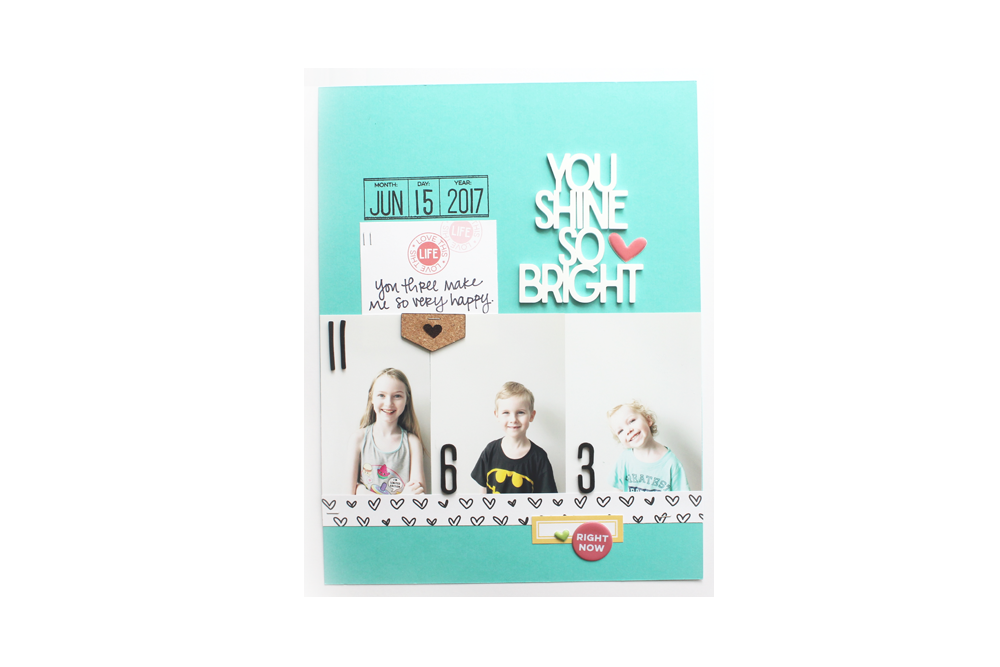 This next layout used the really cute YOU SHINE SO BRIGHT acrylic (Elle's Studio always makes THE best acrylics!), some more of the heart stickers (see above), one of these labels (they are SO versatile), a strip of patterened paper from the Live Laugh Love collection, some black Thicker numbers (for their ages), these puffy stickers and this AWESOME date stamp, which is seriously a favorite of mine!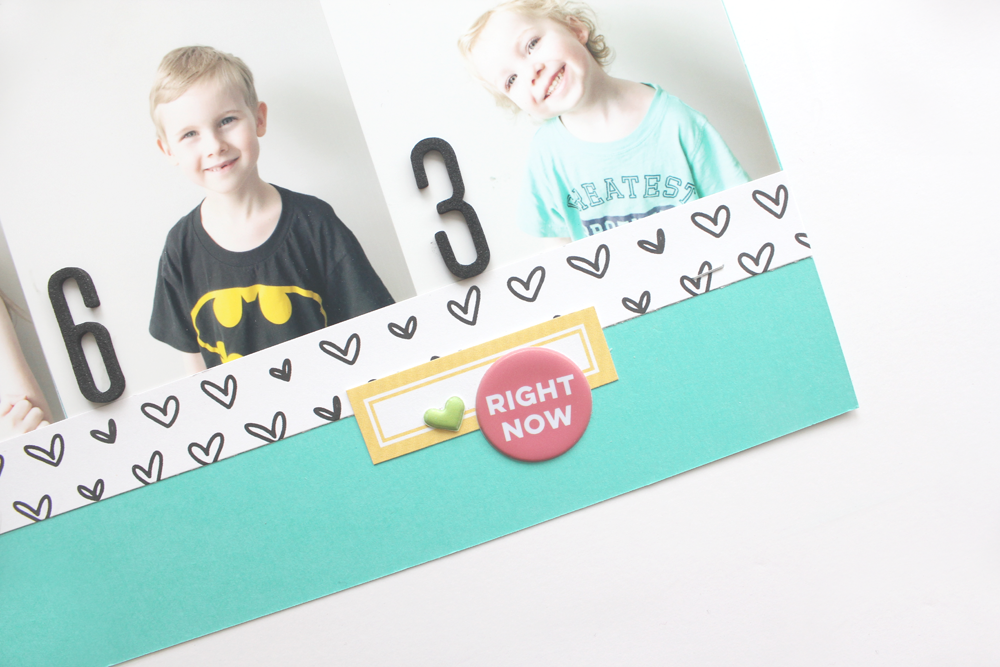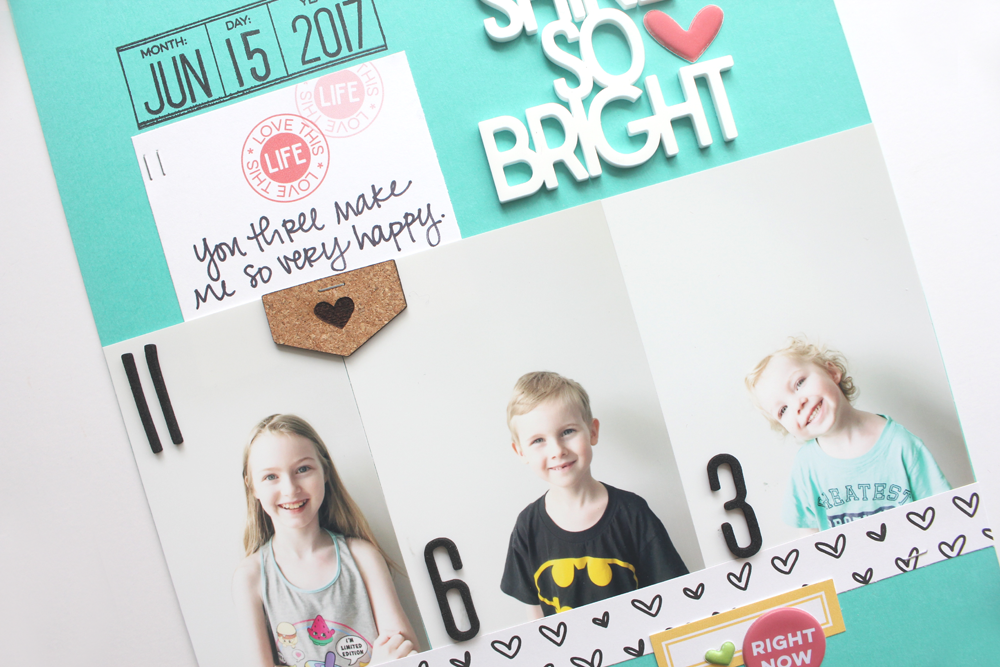 I did some simple journaling on both of the cards that I used, made sure to date it and of course pulled out my tiny attacher a time or two. It's a must, of course! Every time I pull out my Elle's Studio goodies, I am always able to pull together layouts so easily. Just one more reason why I love them!
So thankful for these sweet knuckleheads of mine. Love capturing them on camera and then slipping these traditional layouts in my Project Life albums here and there.
XO!