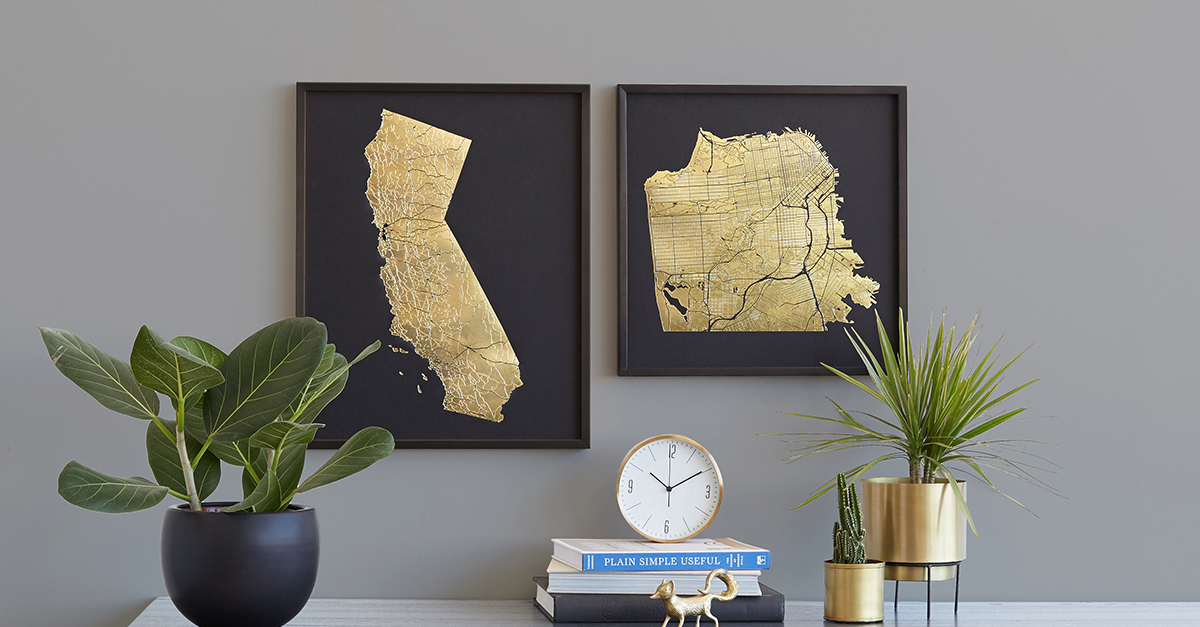 With Father's Day right around the corner and I mean right around the corner (y'all – it's NEXT Sunday, June 18th so you better get on it!) – I wanted to share some really awesome Father's Day gift ideas from Minted.com and get this, friends – there is even an amazing promotion going on right now where you can get 15% off of all gifts for Dads by using the code JUSTFORDAD.
Here are some of my most favorite things that you can order TODAY and get in time for Father's Day:
I really love the idea of getting the Father in your life a personalized art print. You can find so many varieties of them HERE.
Here are some of my favorites:
THIS "DAD" customized print is just so sweet. I love how you can add your own favorite family photos in the letters. You can even customize the sweet message below and it's even foiled, which gives it a beautiful, classic masculine feel. Any Dad would love a print like that!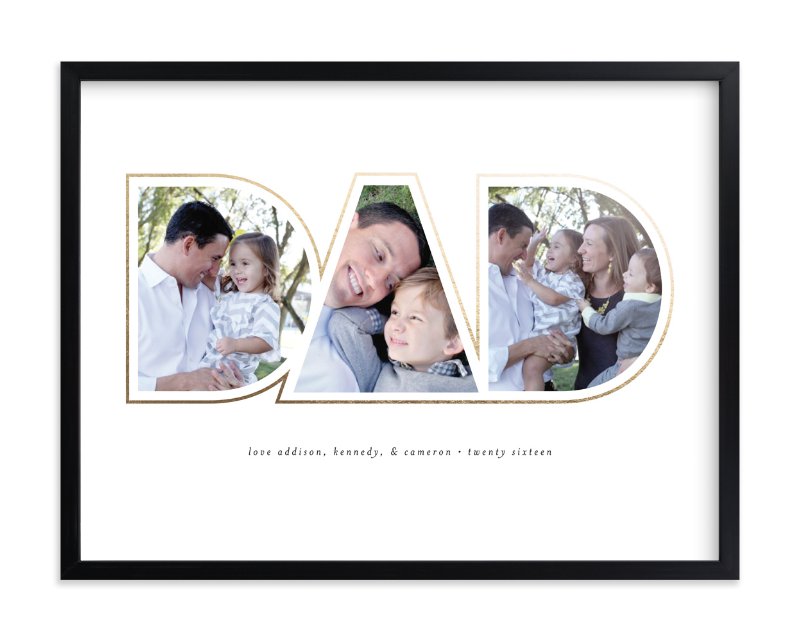 Another one I love is THIS one. Sigh. So adorable! Can you imagine the face of a new Dad if he were to receive this with his new baby's tiny hands or feet? SO cute!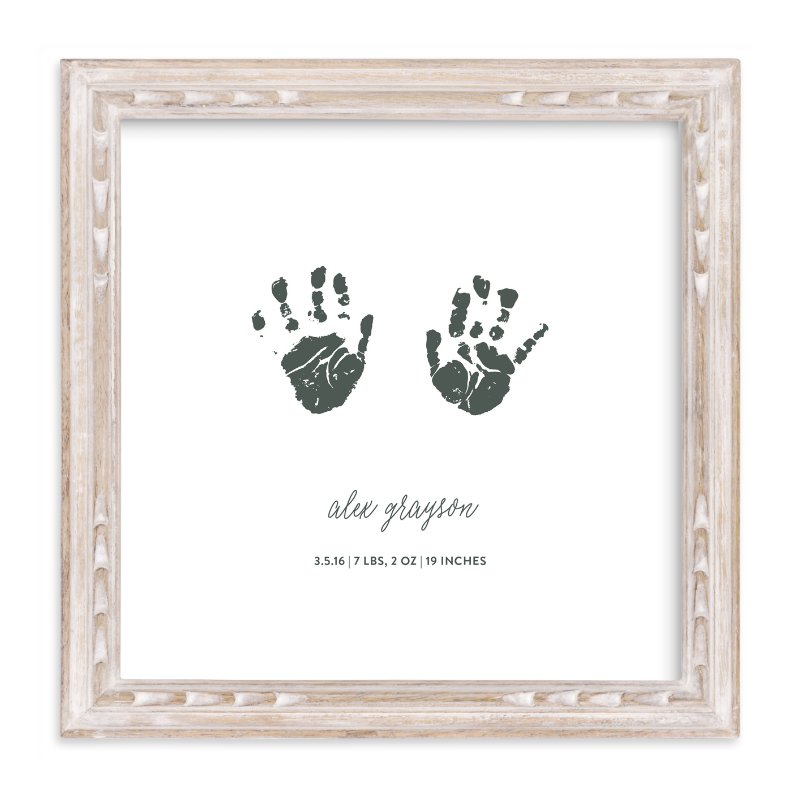 HERE is another great gift idea! I love how you can take your child's drawing and then make it into a customized print. Not only would the Dad in your life love it, but the child in your life who created it – well they would just be ecstatic, too! So many great customizing options with this one, too – you can foil it or even make it a letterpress print!  So precious. It's sure to be cherished keepsake in your home.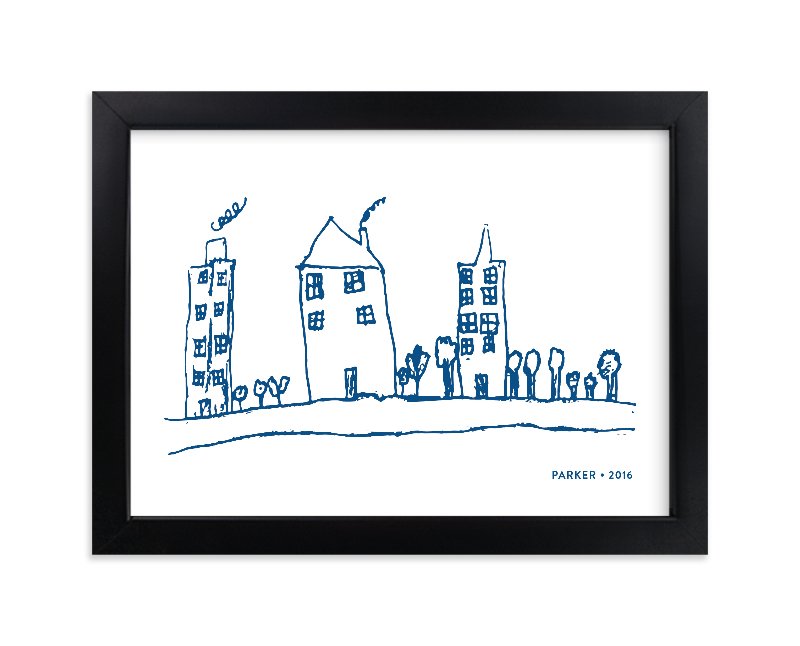 I love giving a personalized gift to someone because it really pulls on those heart-strings and is just one of the most thoughtful, heartwarming gifts that you can give. It's always a good idea, in my opinion. I can just see a bunch of Dad's with these hanging in their office at work. So cute.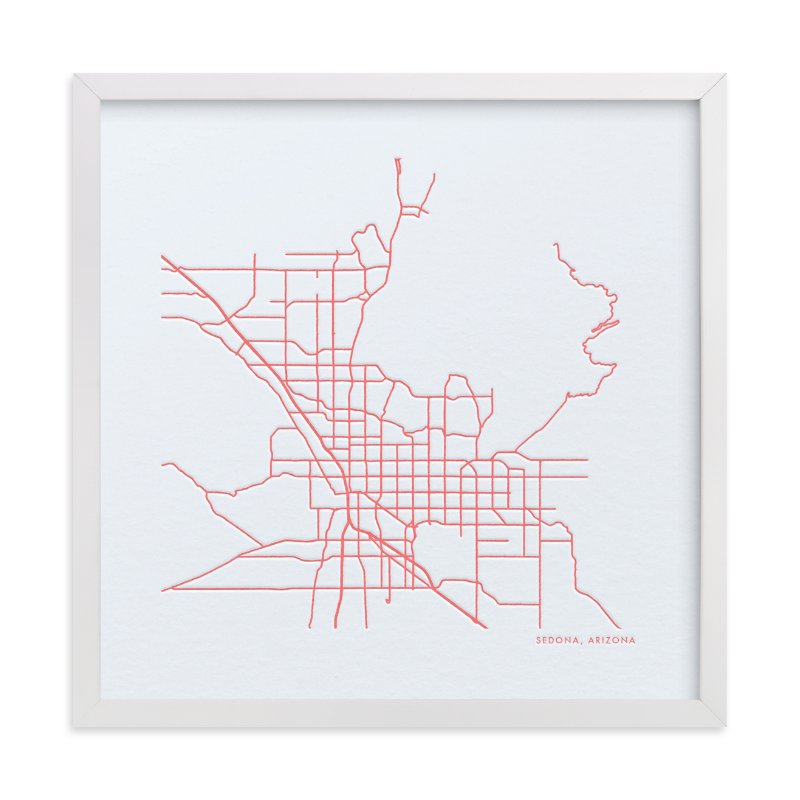 Another great idea for a gift are one of THESE super cool letterpress maps. I just love Letterpress and thinks it's just one of those timeless, classic printing methods that a guy would really think is cool, especially if you ordered one from his hometown or maybe the town of his favorite sports team – something that has some great significance to him. Such a cool and unique gift!
There are even foil-pressed map prints if you think he might like that more. So many cool ones to choose from and there are SO many ways that you can customize it – from the sizing, to the color and the style of the frame. Love that about Minted.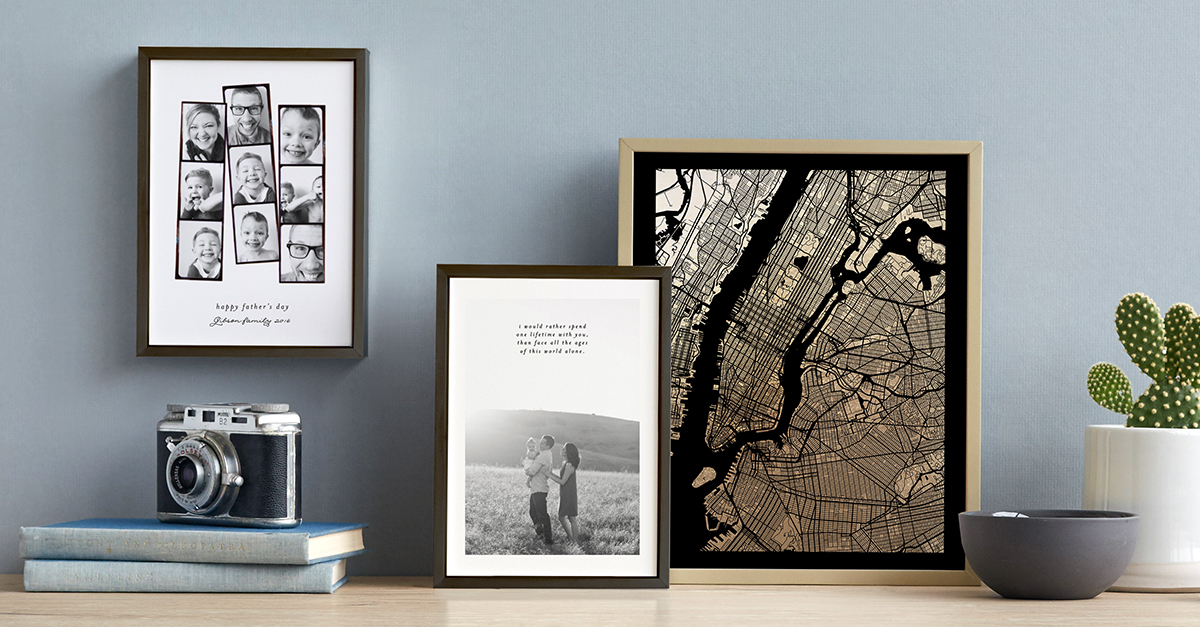 There are so many great prints that you can find HERE. Whether they're customized or not – there is really an awesome print for every Dad and you can even get it framed!
There's also some really nice stationery (created with awesome Dads in mind) and some really cool leather iPad cases (you could even totally get yourself one to match your hubby's – just sayin'). ;) This gift will help protect his tech and it's crafted from rich pebbled leather for a sleek, smart look. It's soooooo nice!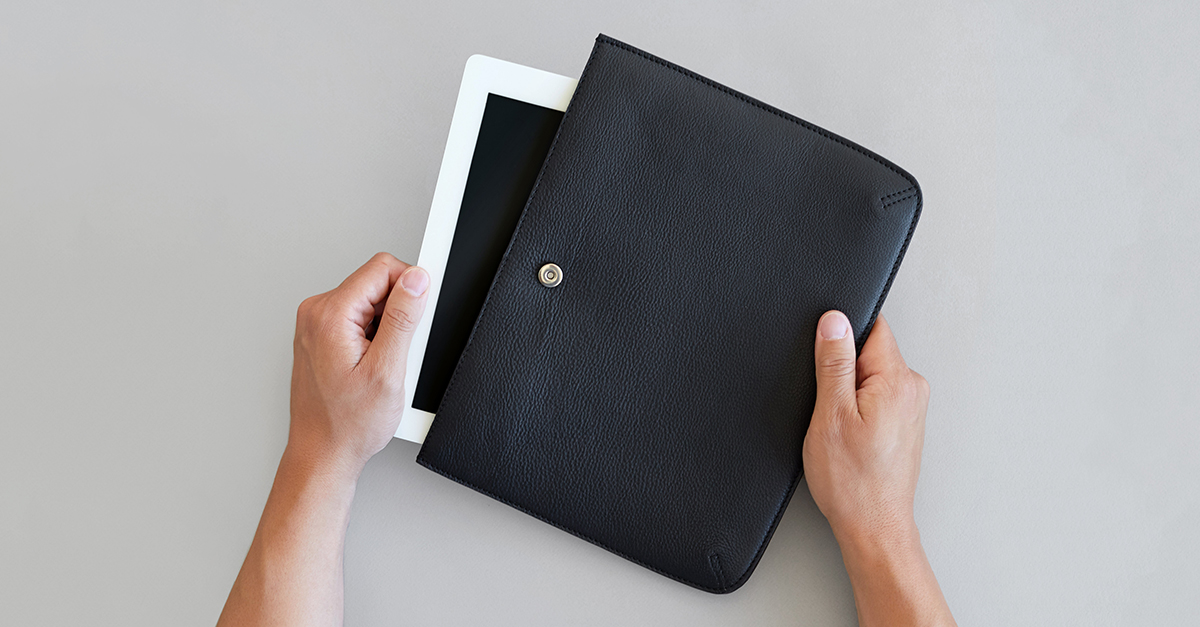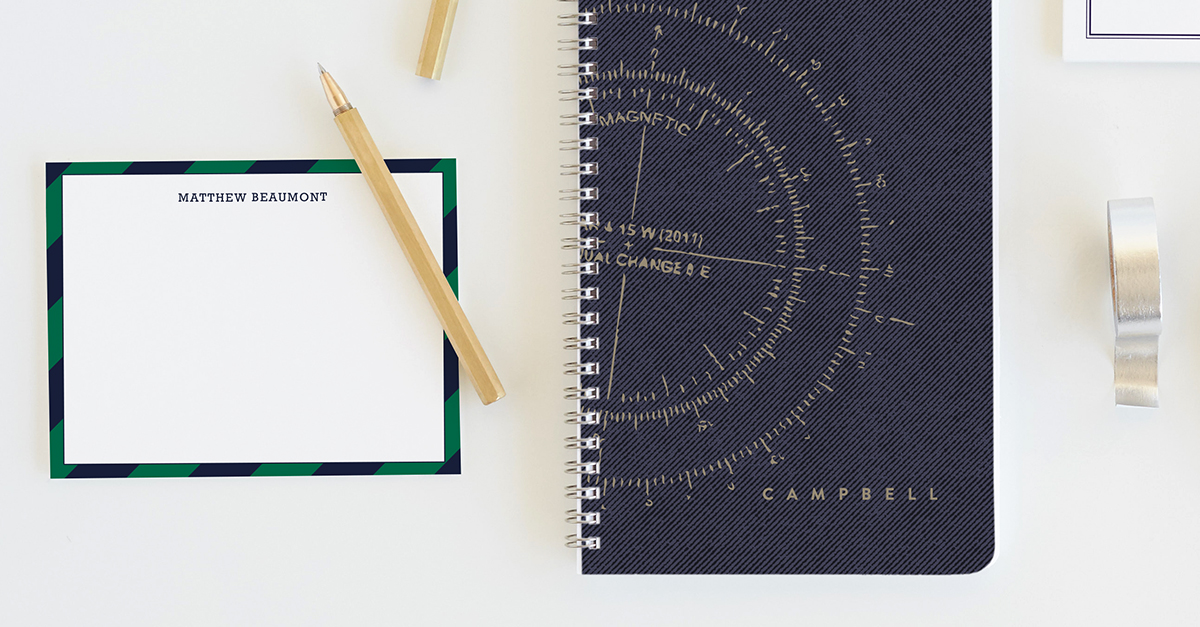 If you are looking for a great, personalized gift idea for your husband OR your Father – you need to totally head on over to Minted.com because they have some really sweet, well-crafted goods for that special Father in your life.
You do need to hurry though if you want to get one of these great gifts for that special Dad in your life – the promo code JUSTFORDAD ends Monday, June 12 at 11:59 pm PT and to ensure that you receive your awesome gift before Father's Day, you'll need to check out these details:
For delivery by Friday, 6/16/17:
• Order most gifts (except completely custom art) by TODAY, 6/10 with priority shipping.
• Sunday, 6/11 with expedited shipping.
• Monday, 6/12 with rush (final cutoff) shipping.
So there is still time, so go and check it all out and place that order, friends!
Minted has become one of my new favorite places to get beautiful, unique gifts and home decor. I love how all of their designs are freshly sourced from their community of independent artists and curated through competitions. Because of that, you get such a wide variety of designers and looks and there really and truly is something there for everyone. Not only that, but Minted's customer service and quality are top-notch. I've been super impressed every time I've ordered something from them and highly recommend them.
So thankful for the awesome Dad that I have and the amazing Dad that my husband is! Go and spoil the great Dads in your life, friends! They deserve it!
XO!
Disclaimer: Some affiliate links are used in this blog post. Thank you so much for supporting One Happy Mama.