Hard to believe I'm already sharing day three of Week in the Life. It's honestly flying by pretty quickly. Usually this week seems to drag on a bit, but this year I'm really just being super laid back about it and keeping it simple and am loving it. I loved it last year too, but I think I put more pressure on myself last year and this year, well, I've got too much going on this week to stress about it! Ha!
Here are my Wednesday words + photos: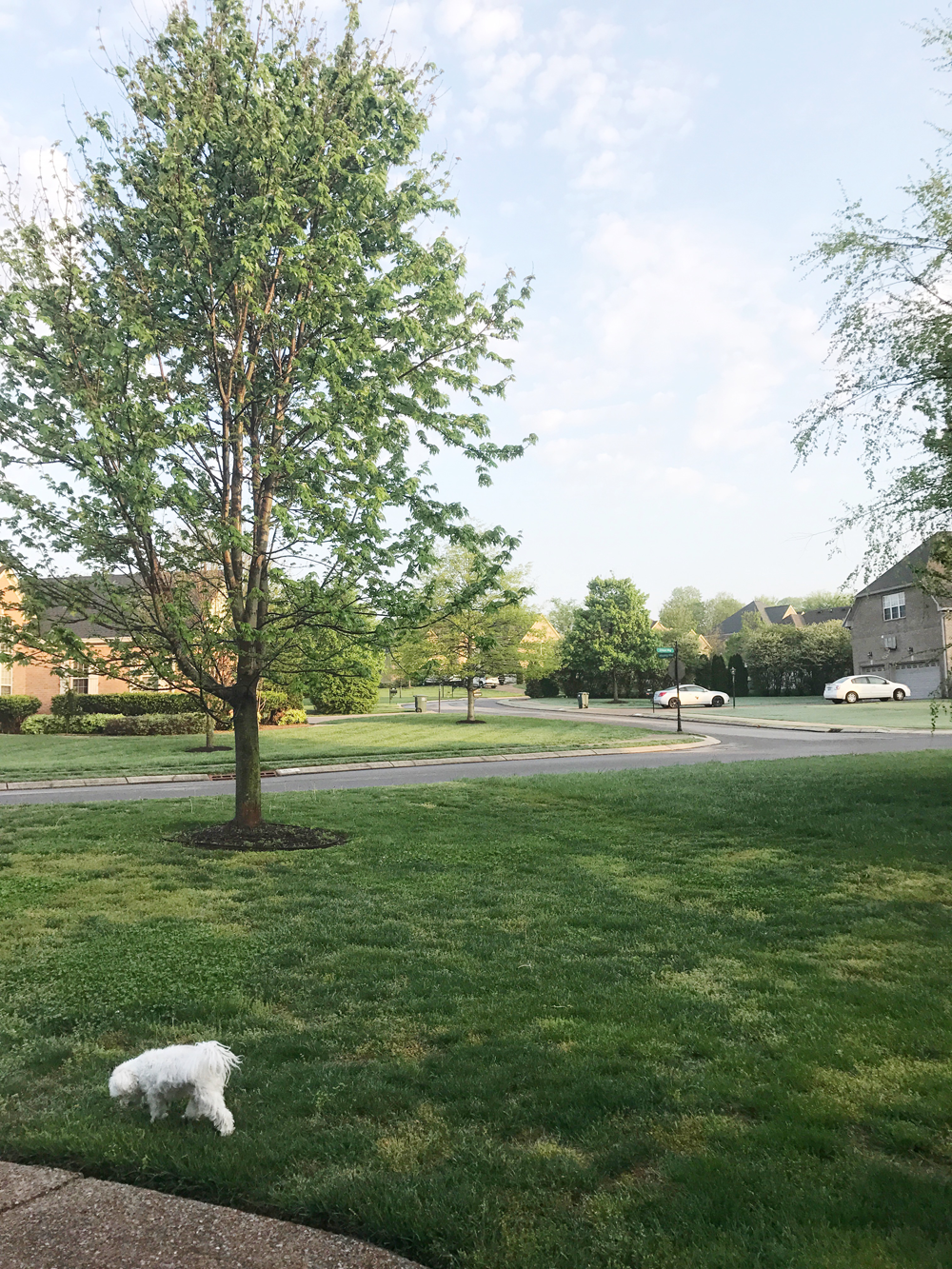 6:45 am | Up bright and early to take Maggie outside. It feels so good out – praying the sun shines more today.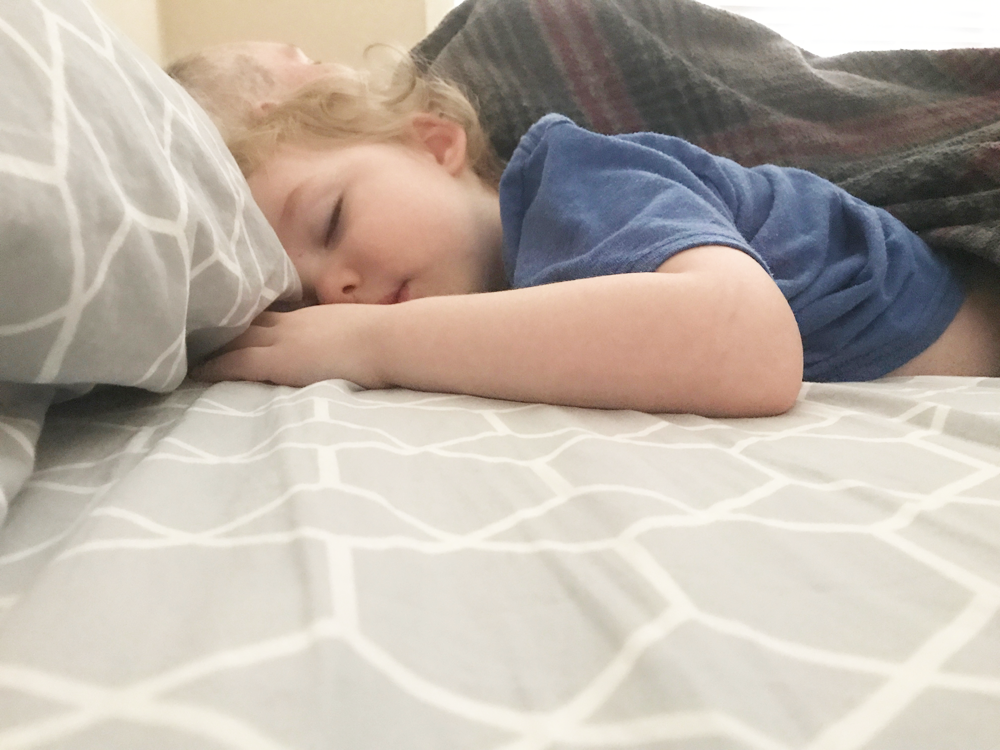 7:12 am | Someone was snugging with Daddy more last night. This silly boy steals our blankets and our pillows, but his snuggles are worth it. These precious moments are fleeting and so I'm going to soak them in as much as I possibly can.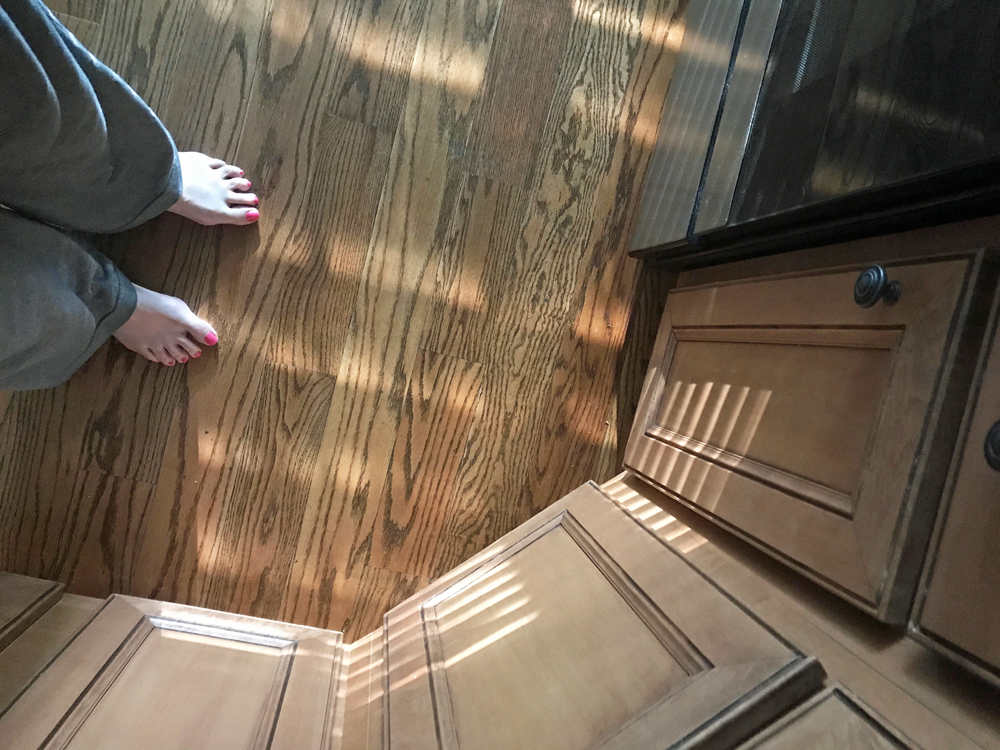 7:40 am | Into the kitchen I go. I really should sweep (there are always crumbs everywhere), but instead I'm going to make a smoothie and get the kids' breakfast ready. Luke is the only one up so far, but I know the others will be up soon.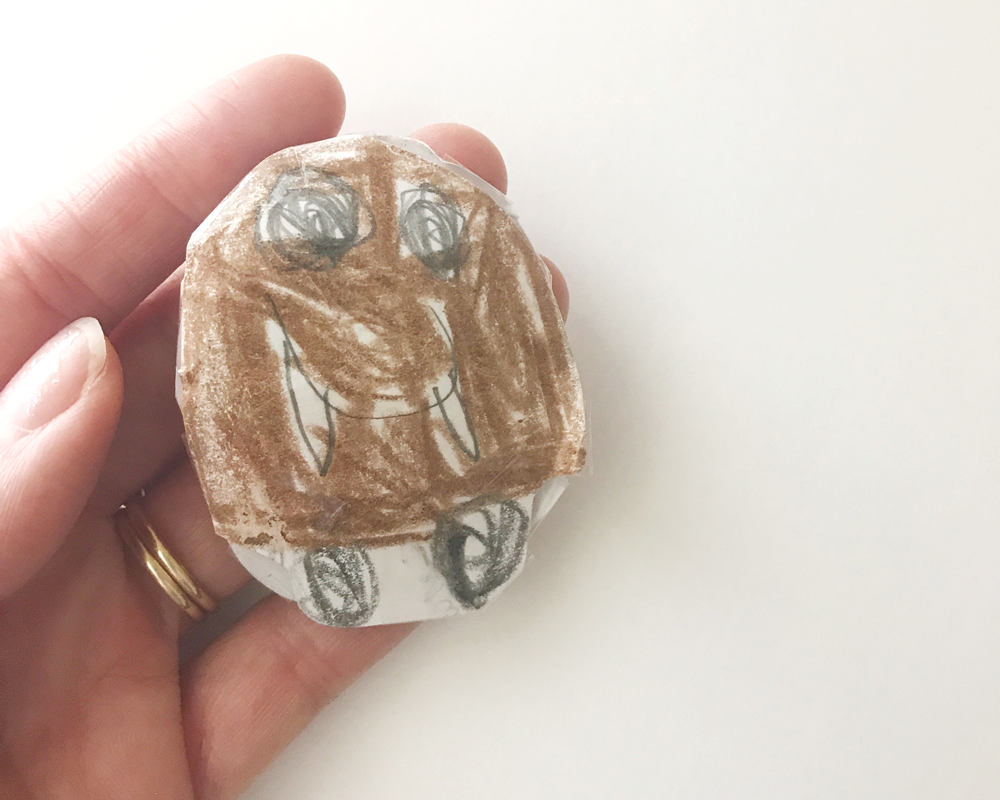 10:20 am| Jack loves Goombas from Super Mario Brothers. This morning he created his own to play with – stuffed inside with crumbled up toilet paper and all.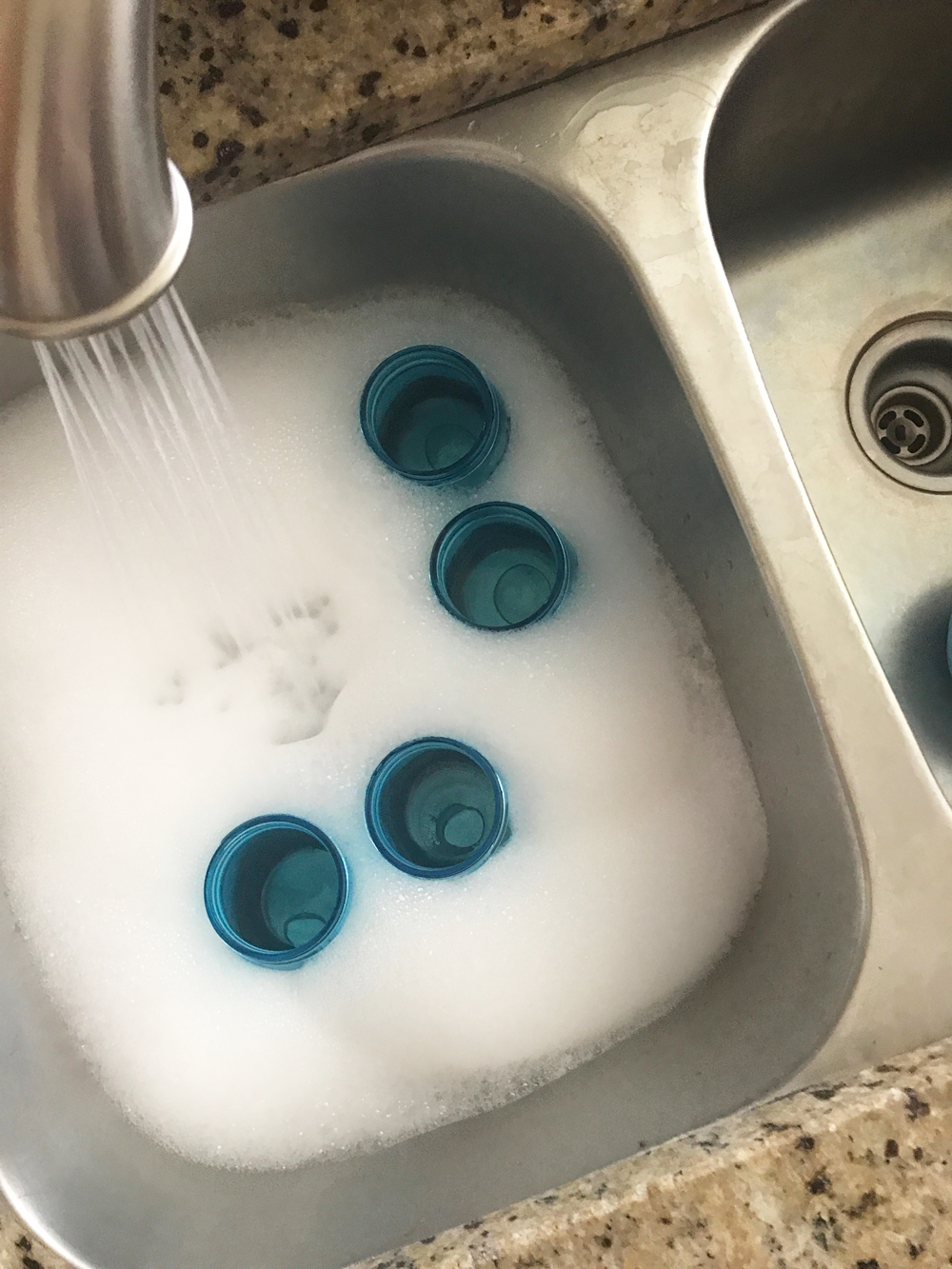 10:42 am | Load of dishes going in the dishwasher and filling up one side of the sink with more dirty dishes. It always makes me feel better seeing a sink full of soapy water with dirty dishes instead of just dirty dishes. Ha!
10:57 am | Caylin is setting up some Shopkins scenes to take video of. She is all about Shopkins and loves this little nook in her room. You can find her here a lot playing, reading or watching videos.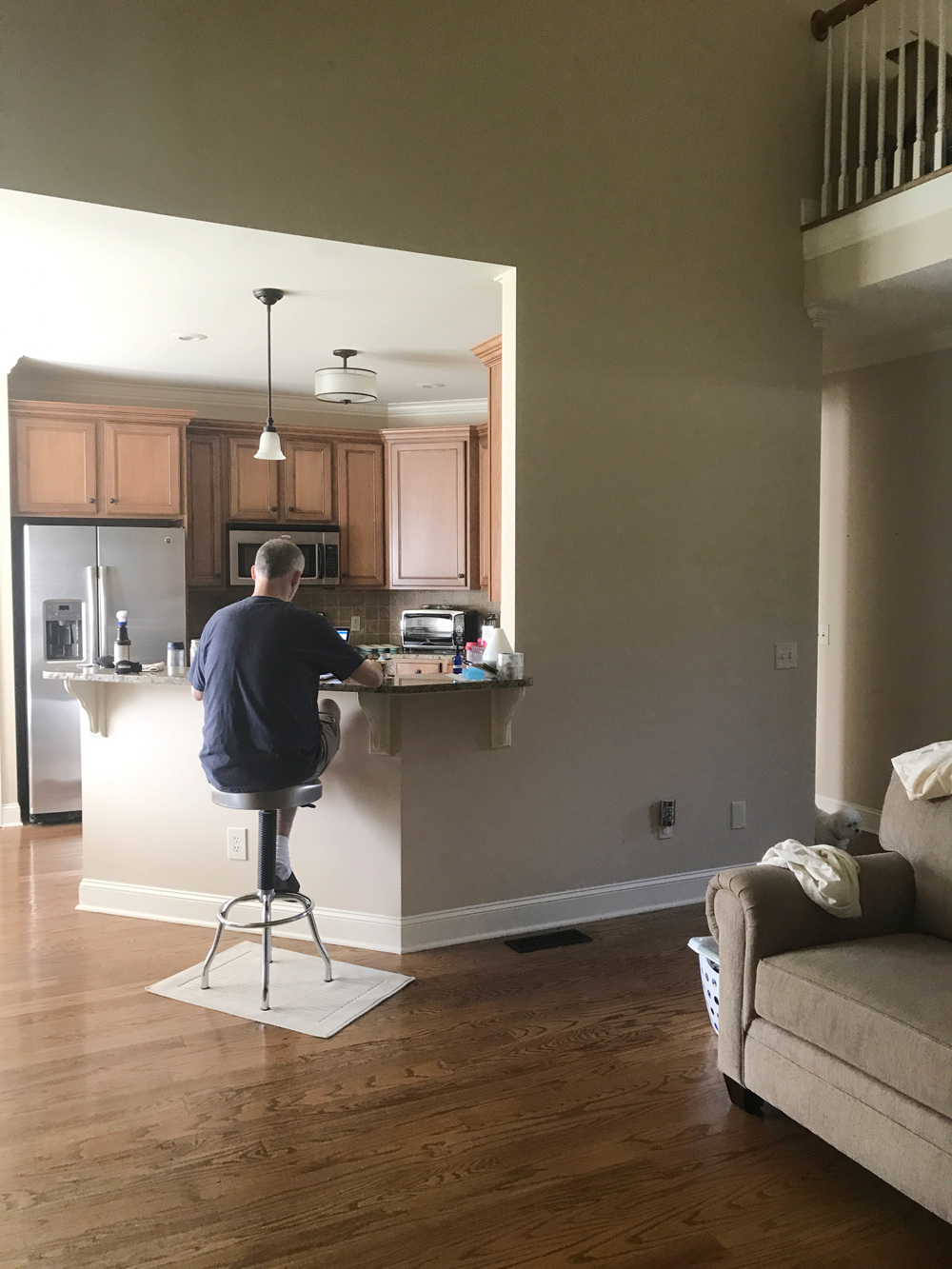 11:23 am | I love that he works from home 100% of the time now. Wasn't sure how it would be and didn't know if it would change our routine up a lot, but it's only blessed us all and has been wonderful having him home. Y'all he even does laundry sometimes! Score!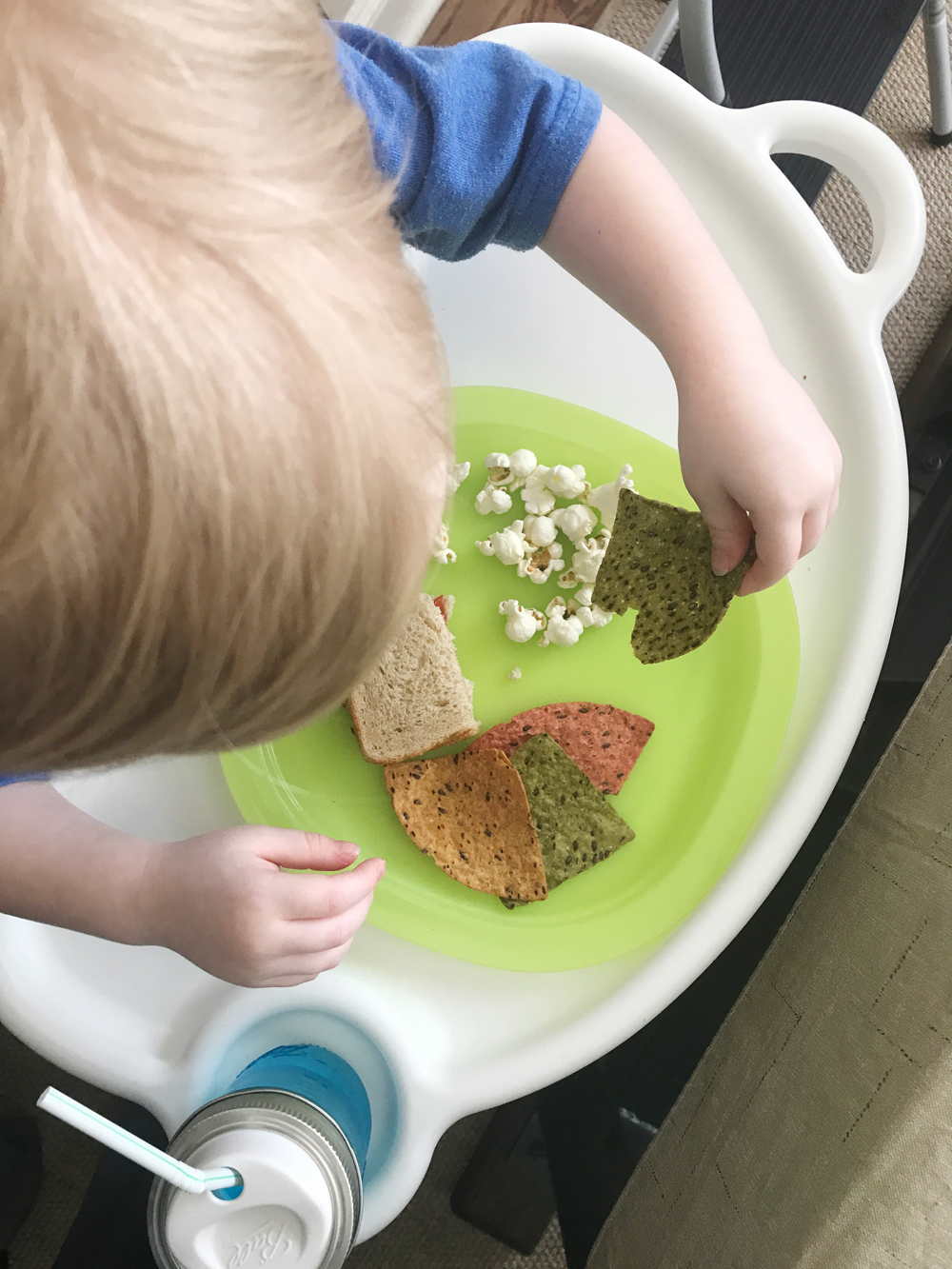 11:45 am | Lukie's lunch. Jelly sandwich with veggie chips and a bit of popcorn.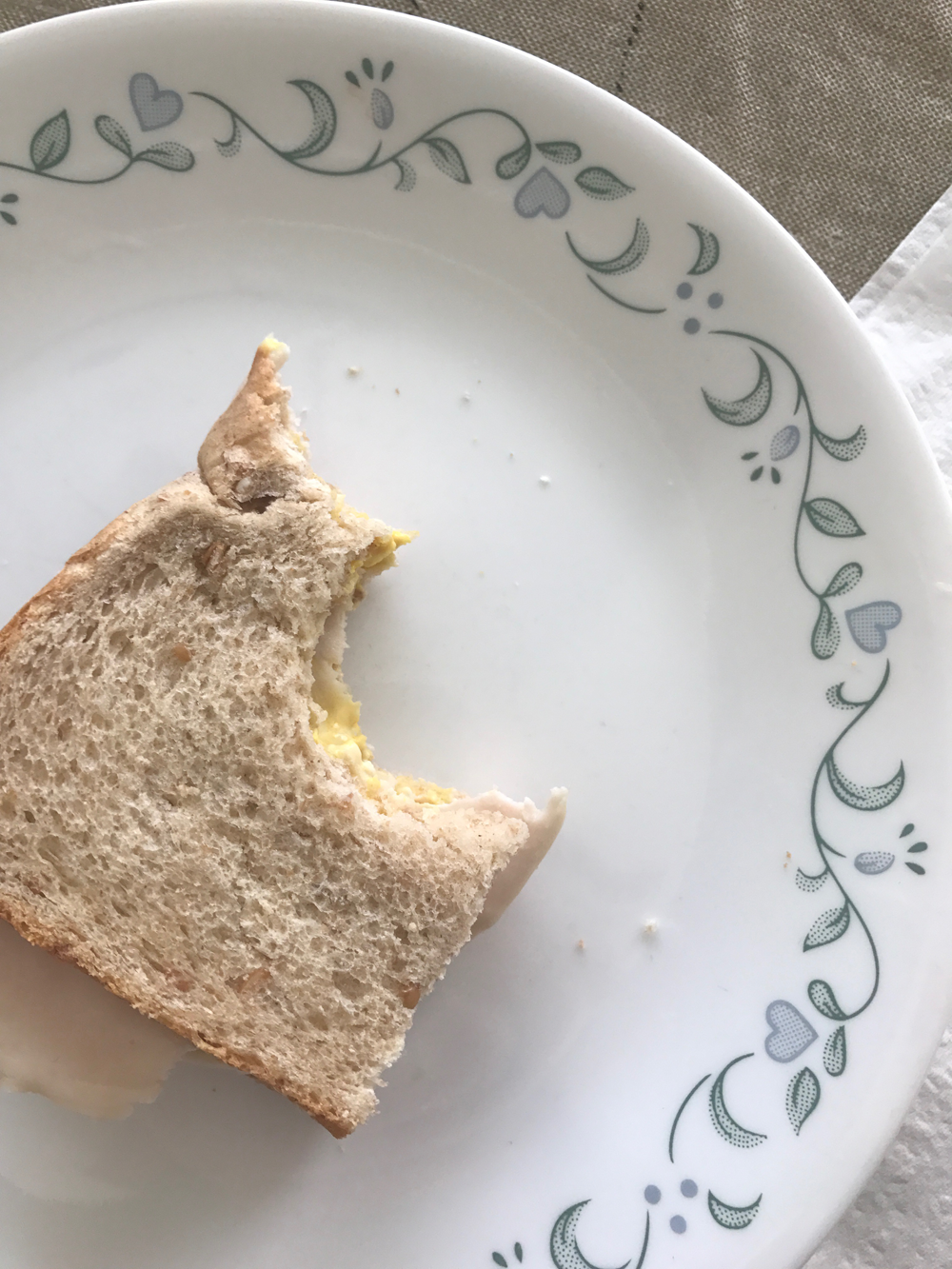 11:46 am | My lunch: turkey sandwich with mayo and mustard. Not pictured the pickles that I ate beforehand.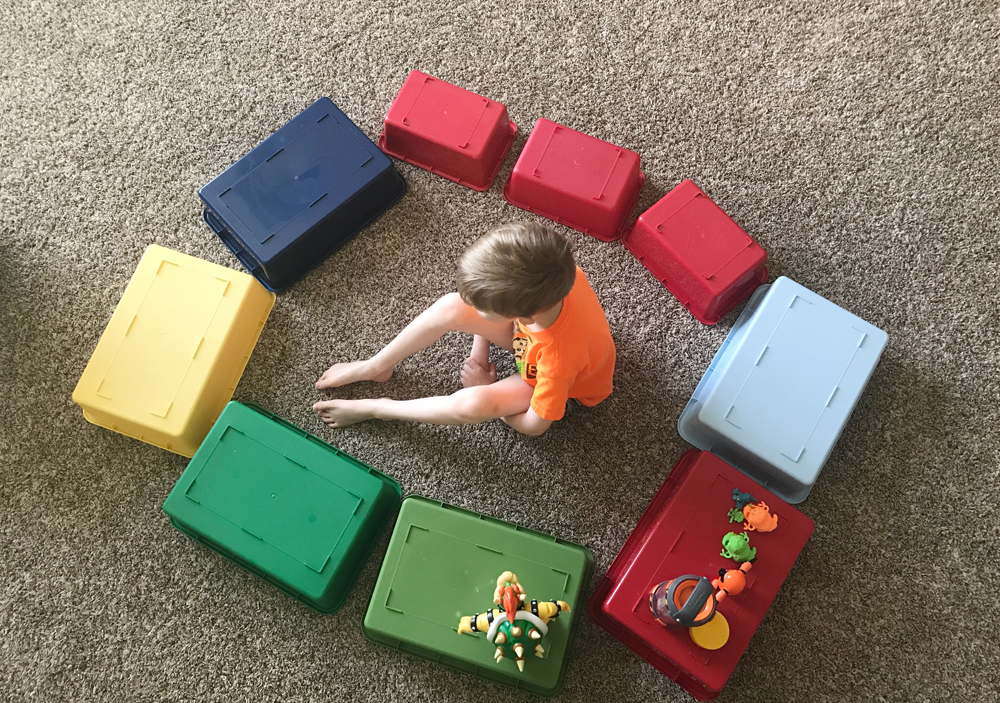 12:46 pm | With most of the kids' toys packed, they are having to come up with things to do and play. Jack decided to make a circle with his cubbies and play in the middle of it. It's a spaceship in the making, he says.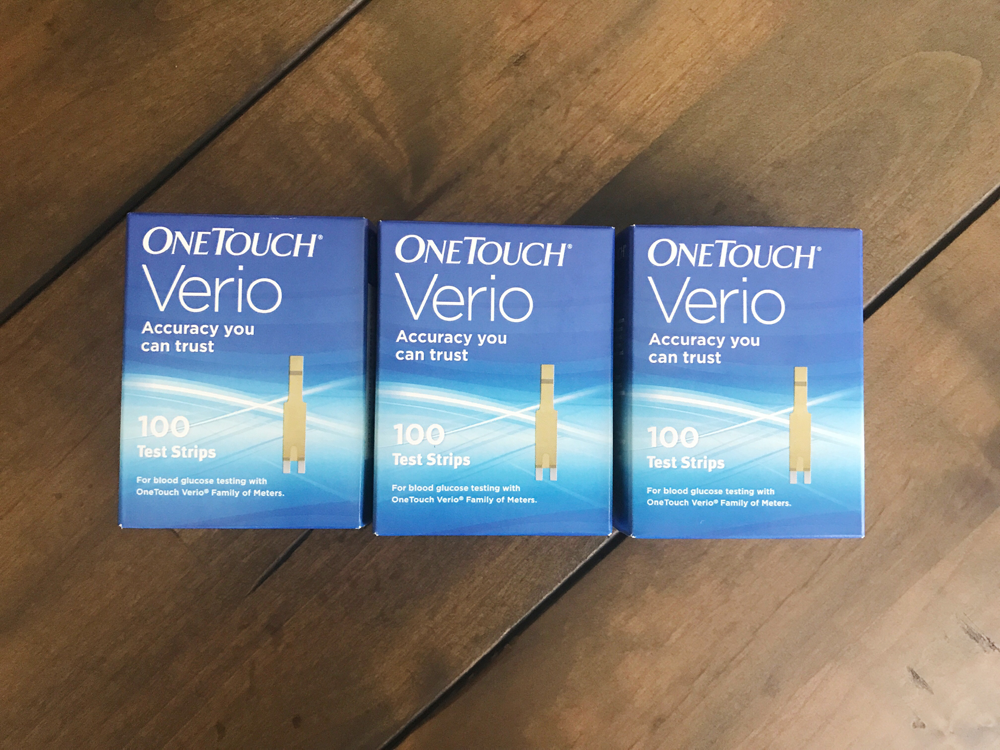 1:30 pm | Caylin used the last of her test strips last night (whoops) so Michael had to go to the pharmacy today to pick up more. Last night we had a cheap meter and strips from Wal-Mart as a backup. Lesson learned, I hope. She has a habit of using the last of something and not saying anything, but when it comes to her diabetes supplies she has to be better at keeping an eye on what we have on-hand. Here's hoping she does!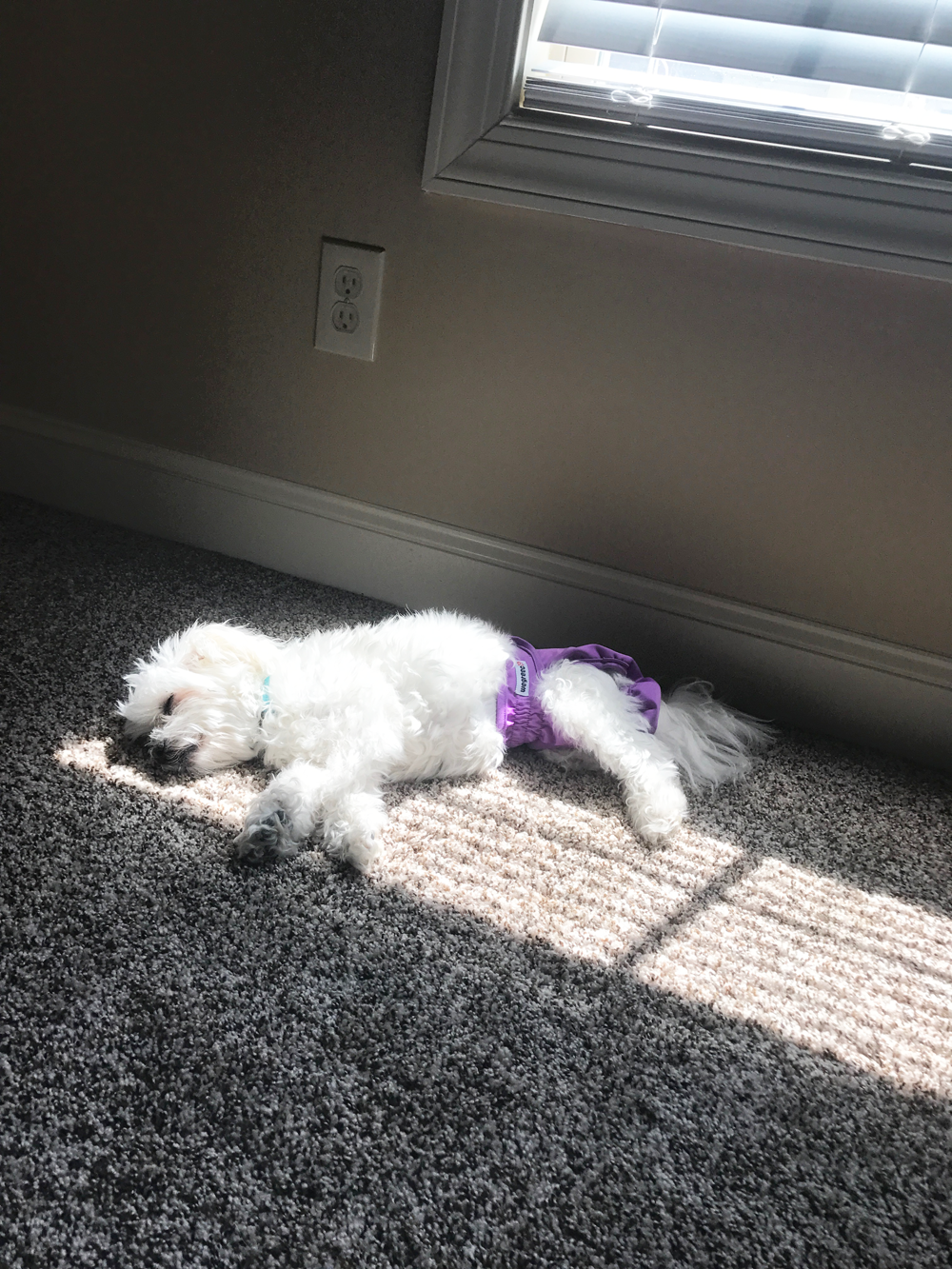 2:25 pm | Maggie loves this spot in the homeschool room. She will follow me everywhere and so when I go in the room to teach, she'll find the spot in the sun and take a nap. I'm going to miss this sweet girl one day.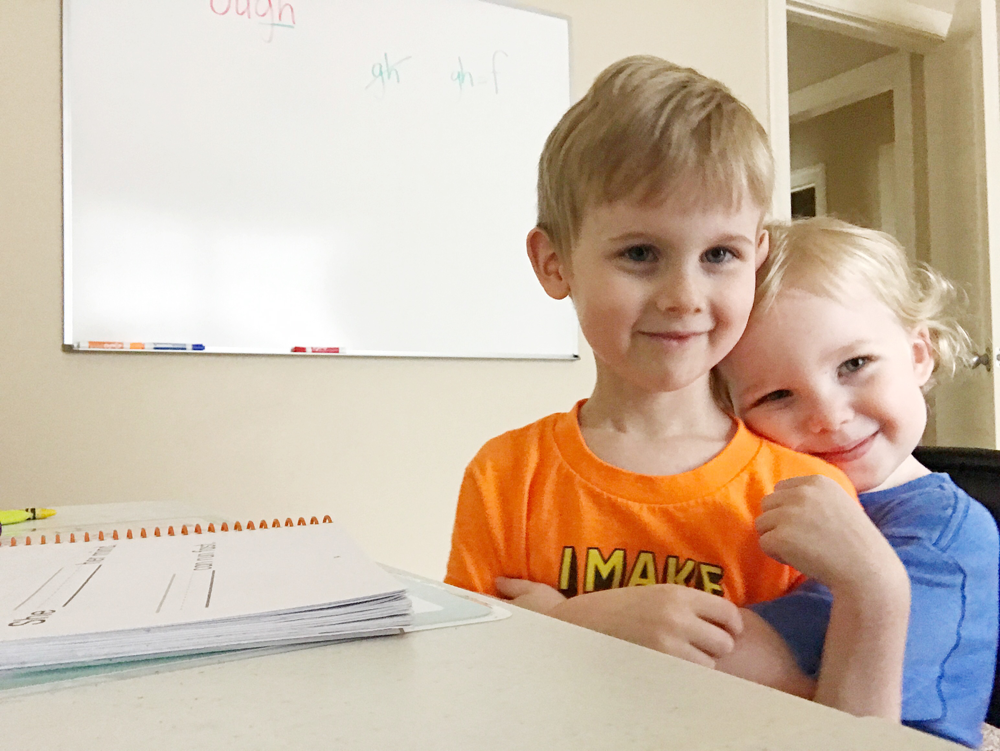 3:50 pm | Luke is always coming into the homeschool room when I am teaching Jack. I think he just wants to be a part of it all and so he'll come in and say he needs to give us hugs like 50 times. It's a lot of interruptions, but it's the sweetest thing.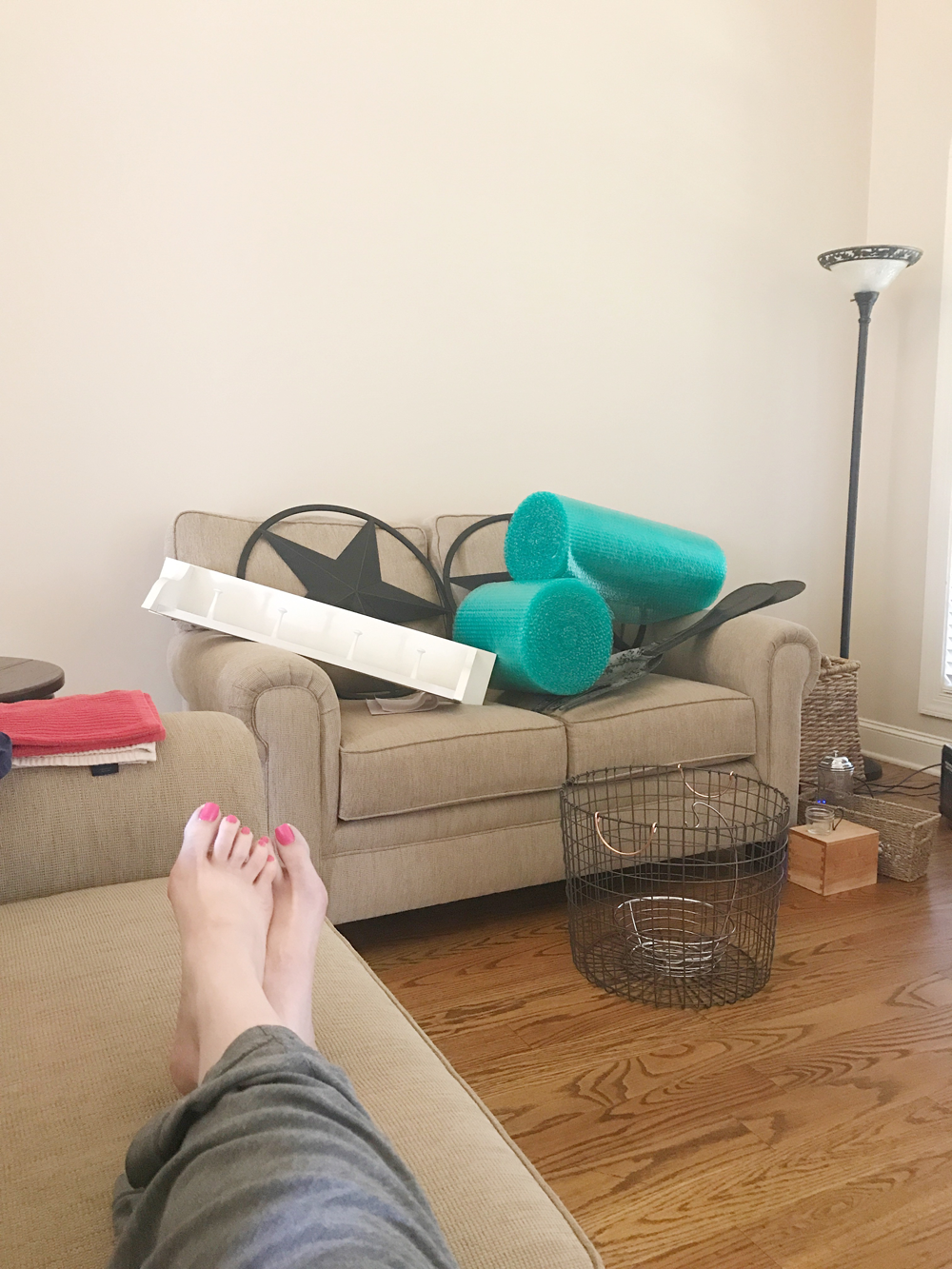 4:32 pm | Putting my feet up for a bit. There is SO much to do, but honestly all that I want to do is watch some bad reality TV, have some gummy bears and take a nap.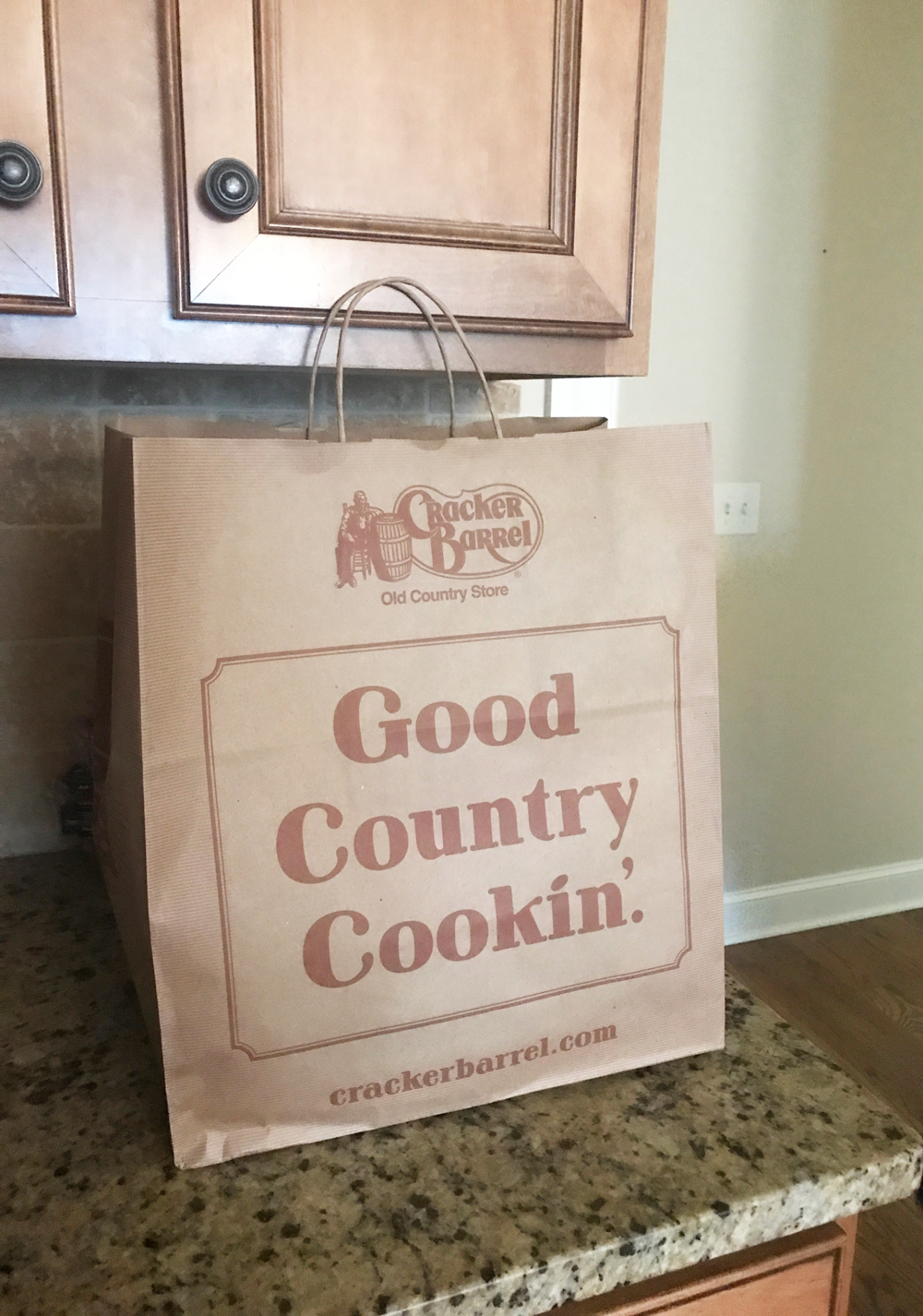 5:10 pm | Michael picked up some Crackerbarrel for dinner tonight. We love having "brinner" for dinner (breakfasts + dinner). Michael won't accept the fact that the word "brinner" is actually a word, but I'm telling you – it is. ;)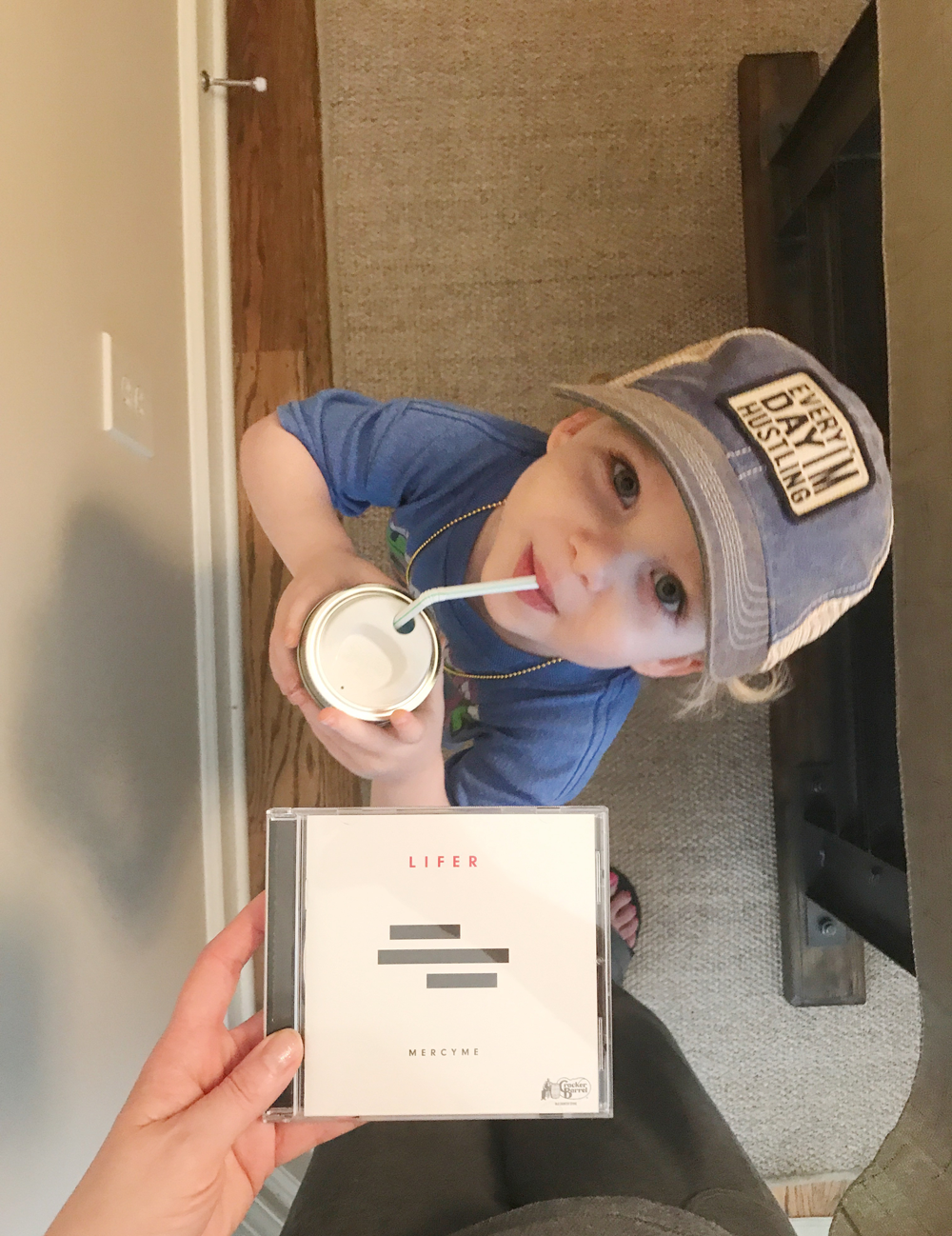 5:25 pm | Michael picked up the new MercyMe CD for me from Crackerbarrel when he was there. MercyMe is one of my favorite bands. Love those guys! Luke photo bombed, of course!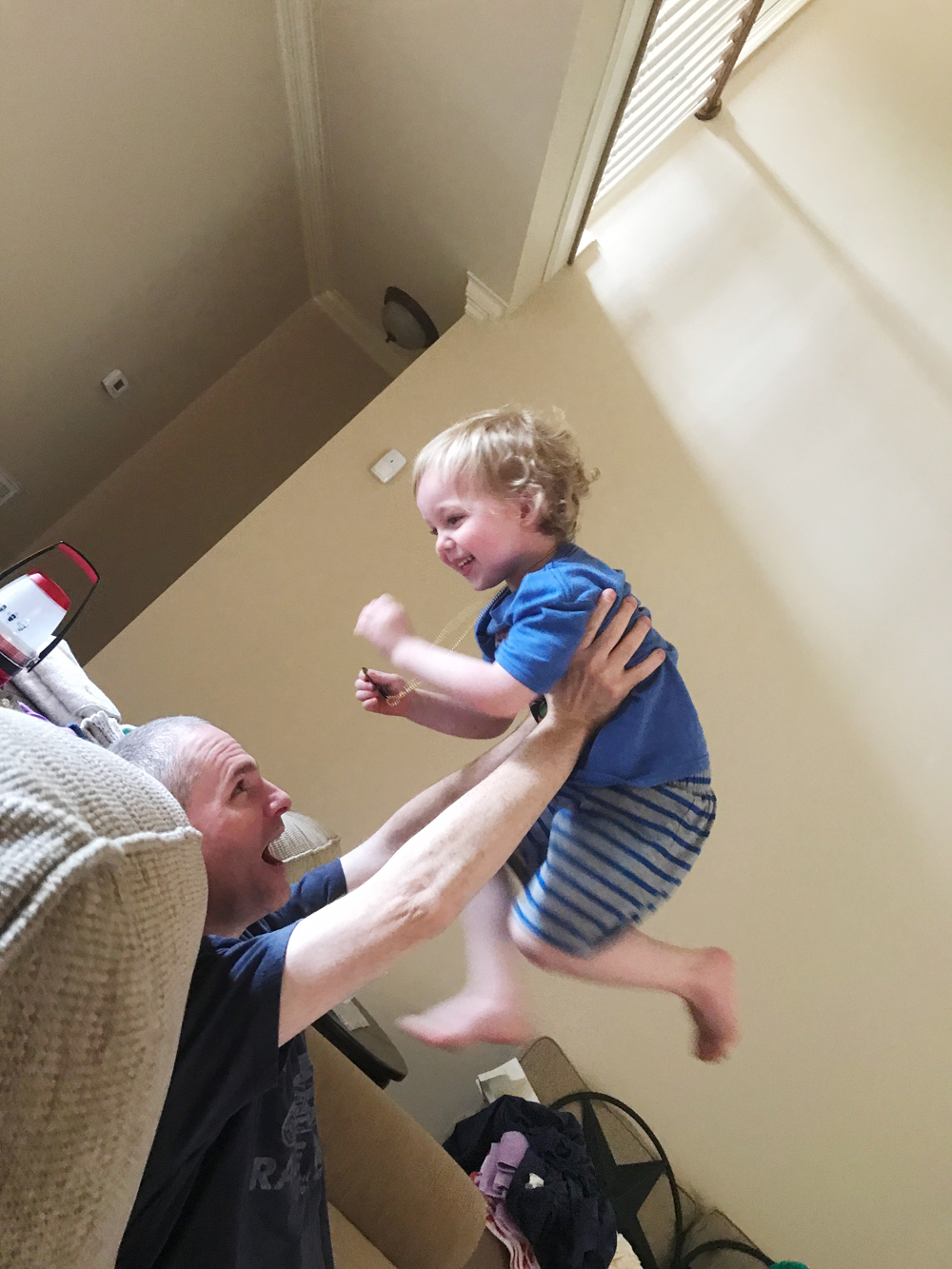 6:12 pm | Michael and Luke were being silly on the couch after dinner. Michael kept asking Luke if his hugs were better than chocolate and Luke kept saying NO and so he got tickled and lifted up so high and it was driving him crazy!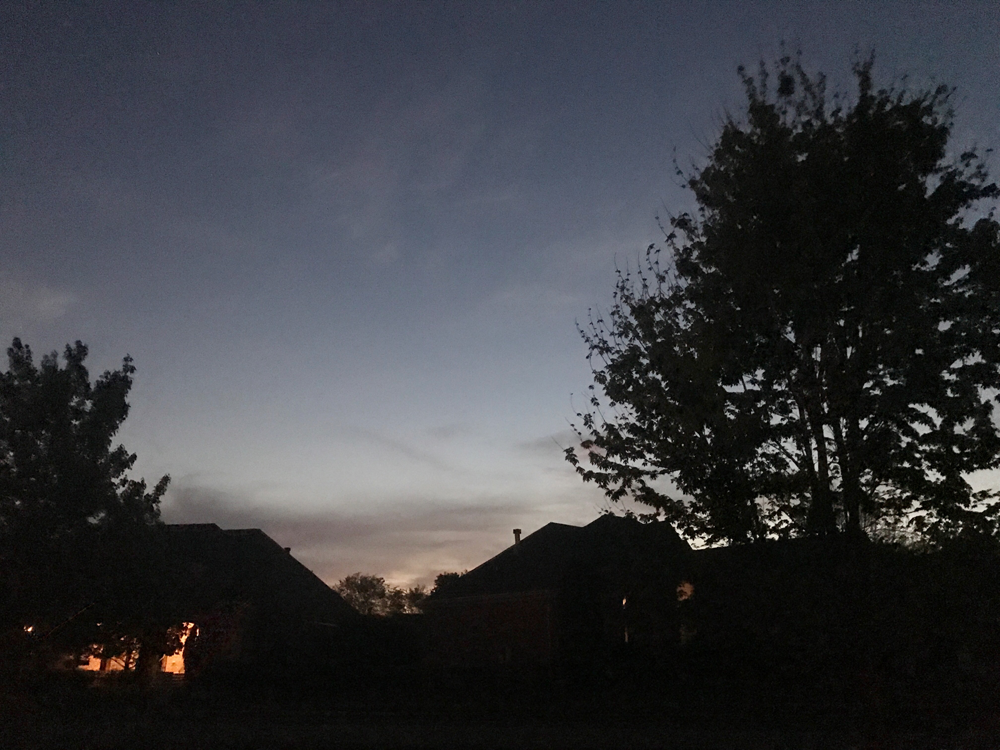 7:59 pm | I love this time of the day and how the sky looks. Going to miss this view outside my front door, but looking forward to lots of new views next week to fall in love with.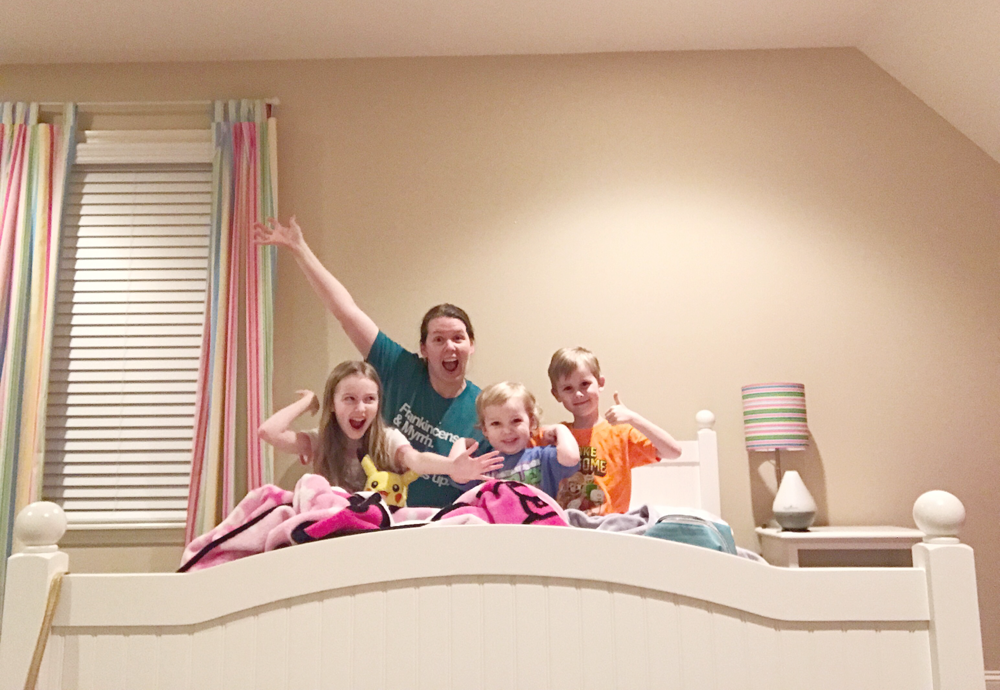 9:03 pm | Went silly tonight.
So there's a snapshot of my day on Wednesday, friends. Hope you are having a great week! XO!