Your home is you and your family's safe and cozy place. It's a place you love and a place that you want to keep free and clear from toxic stuff, right? Well, I bet you didn't know (or maybe you do and you just aren't sure where to start) that there are A LOT of things in your home that can be toxic to you and your family. There are invisible threats to you and your family's health and there are things right out in the open that you might not even know can harm you. My family and I started to remove as many toxins and chemicals from our home about 4 years ago and yes, it can be an overwhelming and daunting task at first, but if you just take it one step at a time, you will be well on your way to making your home a healthier place for you and your family.
Here are three super easy ways that you can start to remove toxins from your home:
1. Ditch the dryer sheets.
If you use dryer sheets, I dare you to look at the ingredients on the box. Y'all, it's not good. It's been shown that at east one chemical regulated as toxic or hazardous (without it even being labeled that). Most of the dryer sheets on the market also release carcinogenic air pollutants. Ugh. So ditch those dryer sheets and start using wool dyer balls. You can easily get them off of Amazon and there are SO many great benefits to them.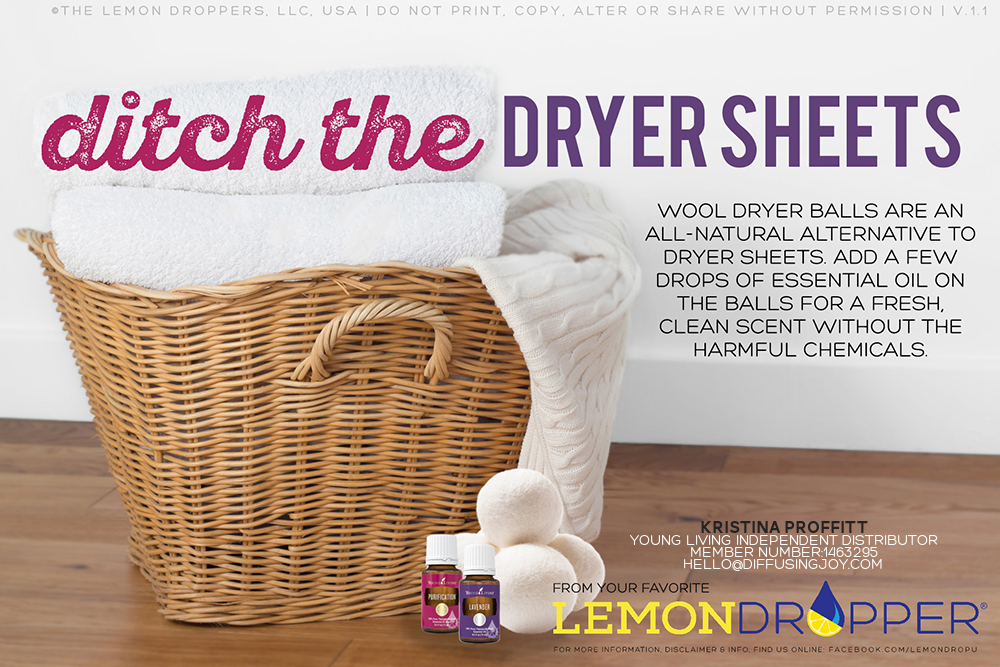 Here are just a few of the benefits:
• Your family will be healthier since these don't have any of the harmful chemicals and toxic crud that dyer sheets have.
• You will save time and money. Dryer sheets will dry your clothes faster and are way cheaper than purchasing boxes of dyer sheets.
• It reduces the static cling of your clothing in a natural way
• Your kids will wanna help you fold clothes because they know that they can find the dryer balls in the laundry basket. It almost becomes like a game to them! Score!
• You can even use essential oils on your dryer balls and it's SOOO easy, friends. You just drop the oil of your choice directly onto the dryer ball and throw it in the dryer. Done! My favorites that I love to use are: Lavender, Purification and Citrus Fresh!
2. Stop using air fresheners and candles
Yep, I know that a lot of you LOVE to use those plug-in air fresheners or even spray Lysol (heck, I use to use the heck out of some Lysol spray back in the day), but it's SO bad for your health + wellness, friends. Oh, and candles. Sigh. Don't even get me started on those. Sure the ambiance is nice and it smells good, but do you know what kind of harmful toxins you are releasing into the air of your home that your children are breathing? Fragrance is in ALL of those things and y'all, fragrance is listed in a lot of studies to be the cause of skin infections, respiratory problems and reproductive issues. Yikes.
Some alternatives you can use are – making your own natural, essential oil-infused air fresheners. They are simple to make and smell SO good, plus you and your family will get HEALTH benefits from the essential oils.
Diffusing essential oils is another way you can make your home smell good, create that beautiful ambiance (with the light, etc) AND also get some health benefits. Diffusing is one of my most favorite ways to use my Young Living essential oils. There are so many great oils that you can diffuse that not only smell great, but can provide great health support as well.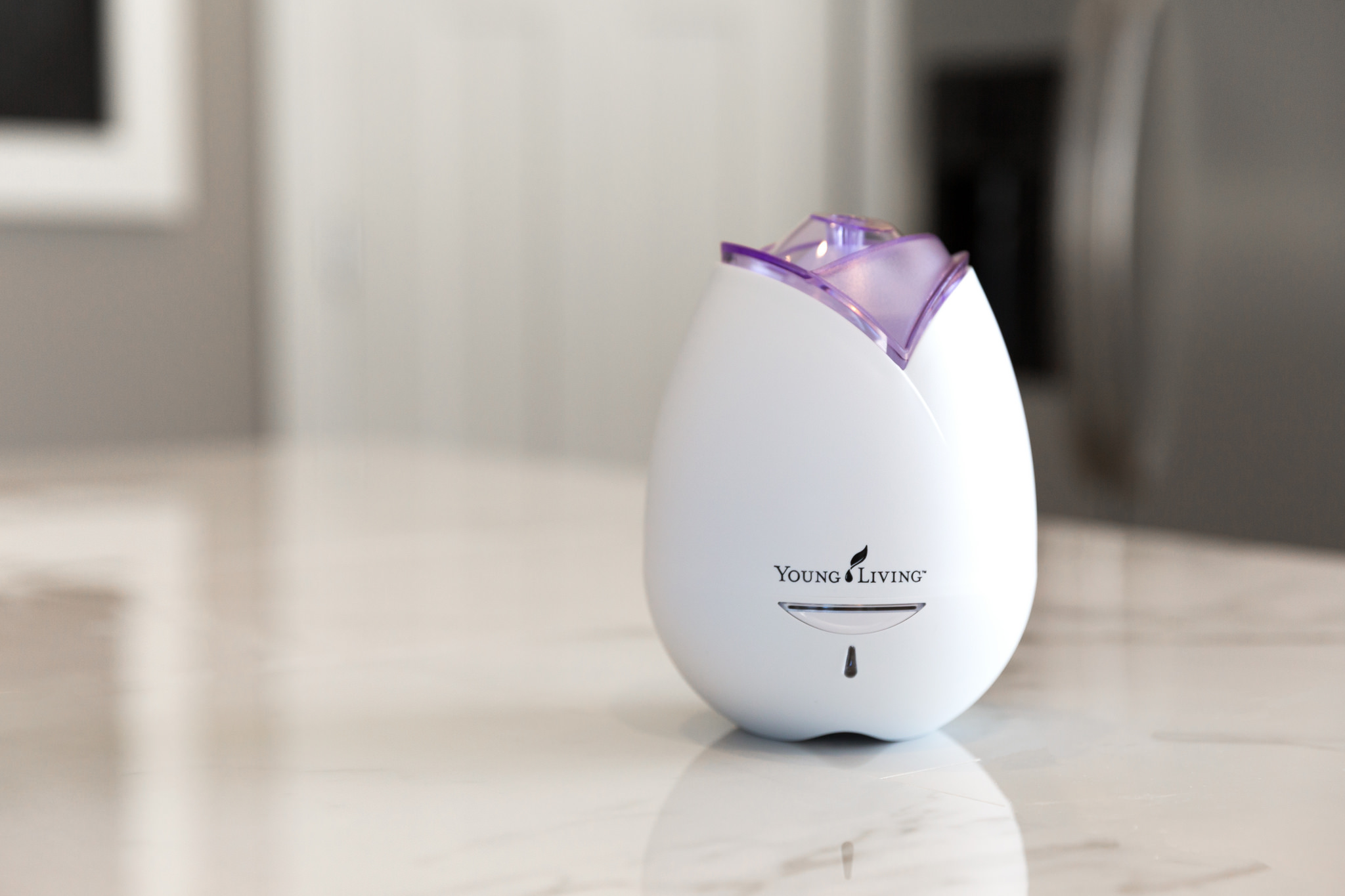 3. Get better household cleaners.
Us Mamas use a lot of household cleaners on a given day. If you take the time to REALLY look at what all is in those, you would probably be super upset about it. So many common household cleaners are full of petrochemicals that are super hazardous to our health. When you clean with them, they get into the air of our home and THEN they will get sucked into the air vents and will keep on releasing toxic fumes. Also, think about what you are cleaning. When you spray that toxic cleaner on your kitchen counter top, anything and everything that touches it gets the residue that is left from it and so even food that you prepare in that area and then eat can potentially have harmful chemicals on them. Ugh.
One of my most favorite cleaners now is the Thieves Cleaner from Young Living. Y'all, even if you don't want to have anything to do with the essential oils – you MUST try the Thieves Cleaner. I promise you, you will LOVE it and will NEVER go back to using the other toxic junk again. The Thieves cleaner not only smells amazing, but it cleans amazing as well and you don't have to worry about cleaning your child's highchair tray or what all is being left behind on your kitchen counter top. Not only that, but you can clean EVERYTHING with this cleaner. It's just the best. Even if I didn't use anything else by Young Living, I would be using this cleaner.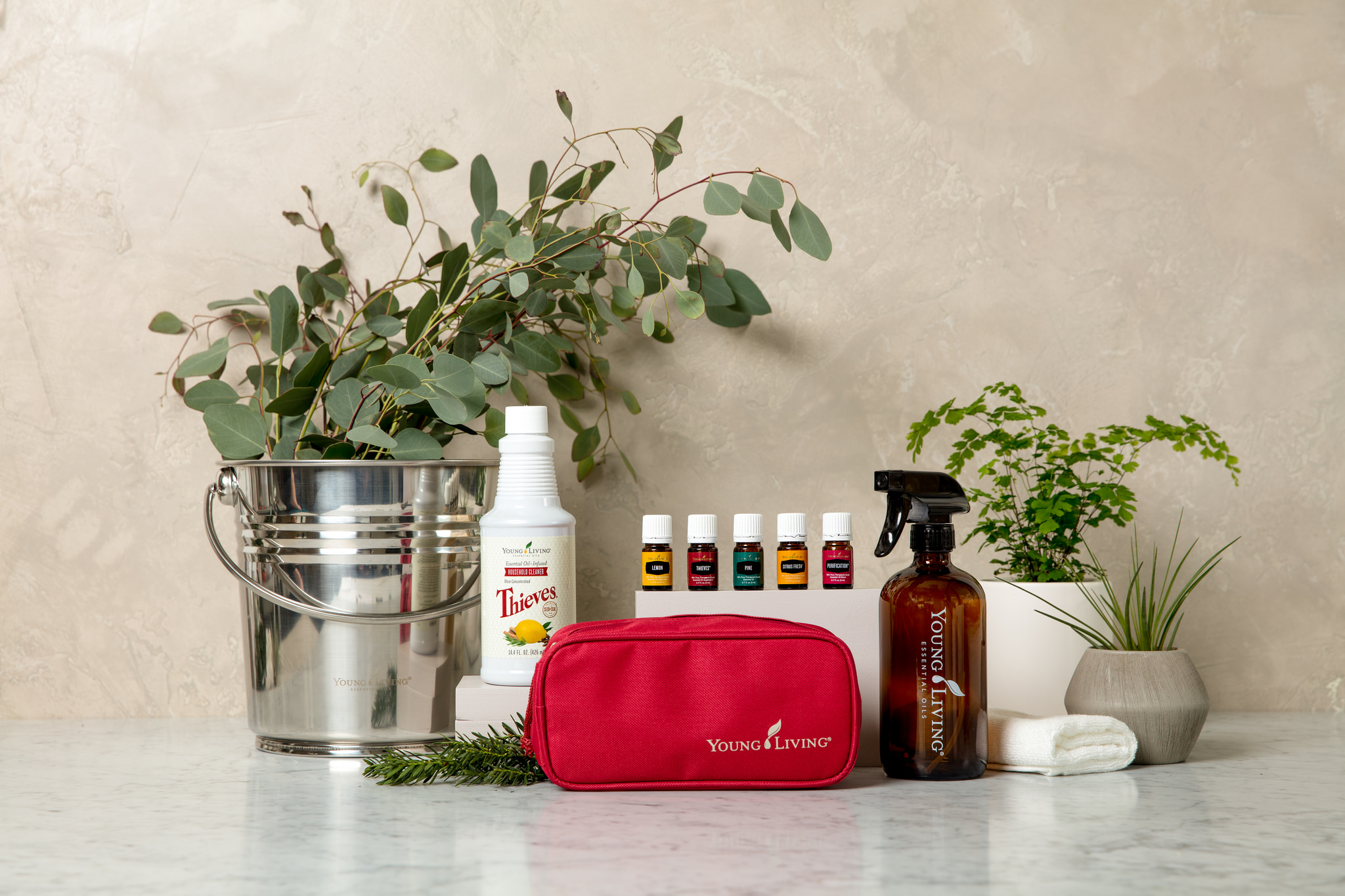 Young Living just released this new super cute Thieves Home Cleaning kit (above) and it's just FULL of goodies+ a recipe book as well that'll walk you through how to make so many GOOD FOR YOU AND YOUR FAMILY cleaning products. Plus, how cute is that pouch, metal bucket and spray bottle? Um, yes please! I am SO getting this kit!
So even just giving your household cleaners an update to something natural and not full of chemicals will make a BIG difference in the health of your home and your family.
We all want the best environment to raise our families in and starting in your home is the one place that you can control and make safe. I highly encourage you to read the ingredients of the items that you use in your home and also download the free app, Think Dirty, so that you can scan products and see how they rate. You will be super surprised at how much stuff you have in your home that is harmful.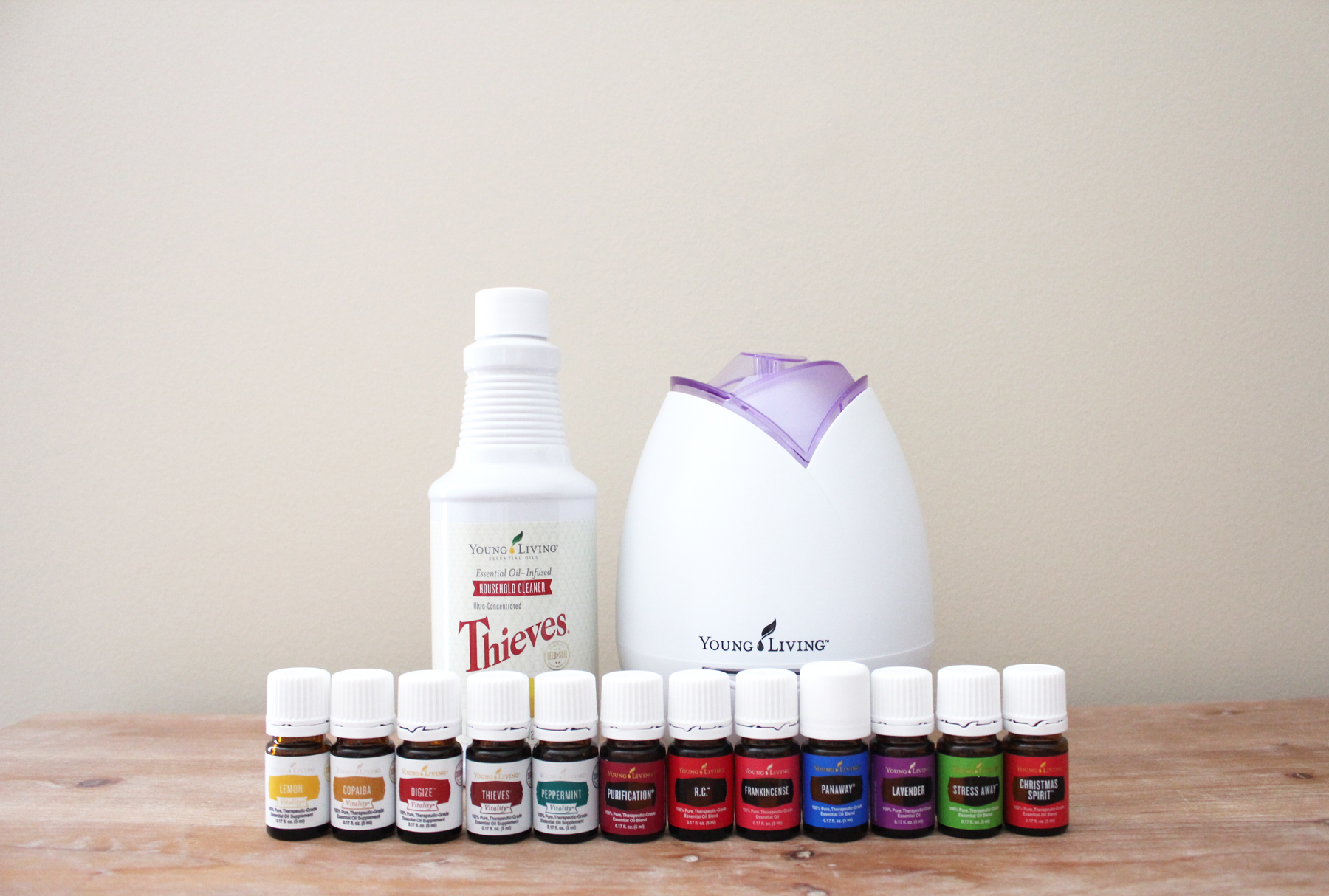 It's time to take you and your family's health + wellness into your own hands and do your research. Eliminating a few things here and there is a great way to make the whole process a lot less intimidating and overwhelming, all the while improving the health of your home.
If you have any questions about the oils, cleaner or anything else, please feel free to reach out to me and send me an email! I'm happy to help! You can also see my oil website HERE to learn more about the oils that I love and if you want to get started on your own oil journey, you can use my link HERE and get yourself a starter kit! You will be SO happy that you did and you'll be well on your way to overhauling the toxins that you and your family use every day! Woo hoo!!! If you do use my link, let me know – I've got some extra goodies just for YOU, plus we have a lot of great support, educational groups and more! You won't be doing this alone, friends!
 Disclaimer: I only essential oils that I use and can vouch for are Young Living essential oils. I chose them because of their seed to seal guarantee that you can read more about HERE.