You know what makes me super giddy? When I come across a Mama who uses her time and talents to DO GOOD and create products that are safe and healthy for our kids.
That's just what I stumbled upon when I met sweet, Henriette from Hey Yum. Henriette is a Mama and her story is inspiring for sure. She lives in Europe and wanted to find a yummy candy that was free of artificial flavors, colors, sweeteners and preservatives and was fun to eat, but she was having a hard time finding it. So .. what did she do? About 1.5 years ago, she started her company, Hey Yum. She left her ordinary job and started doing organic candy. Just like me, she couldn't understand why you would need to put so many artificial colors, flavors, etc. into foods and she knew that there were so many beautiful colors in nature that could do the job and would be GOOD for her kids.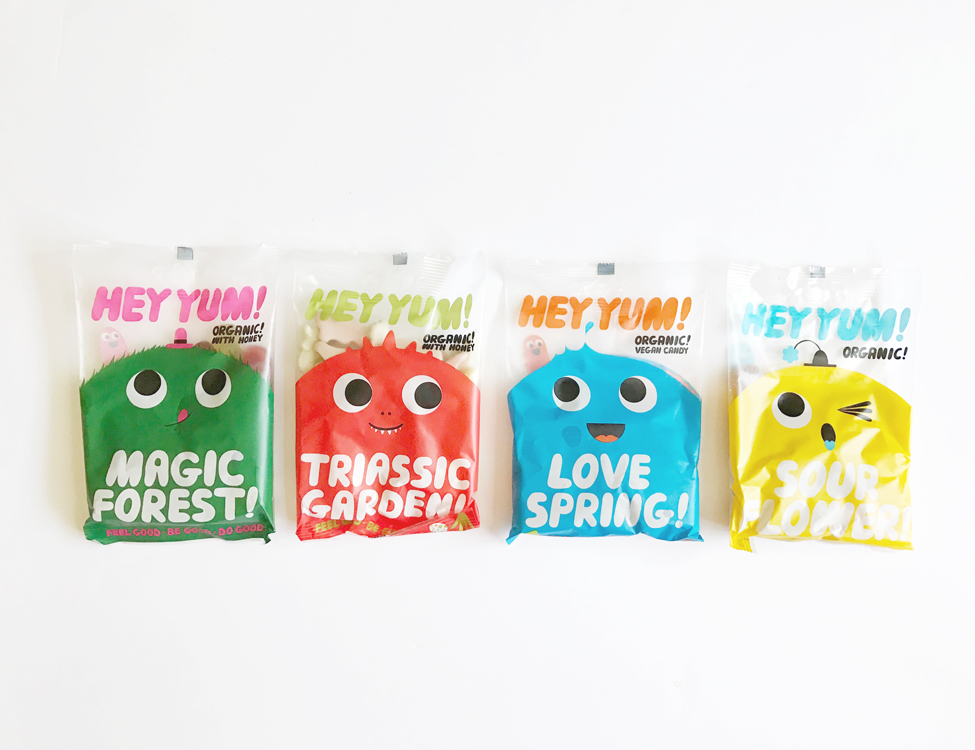 Henriette's company, Hey Yum, offers fun and delicious organic candy and she was sweet enough to send me and my family one bag of each of the candy she currently offers: Magic Forest, Triassic Garden, Love Spring and Sour Flower.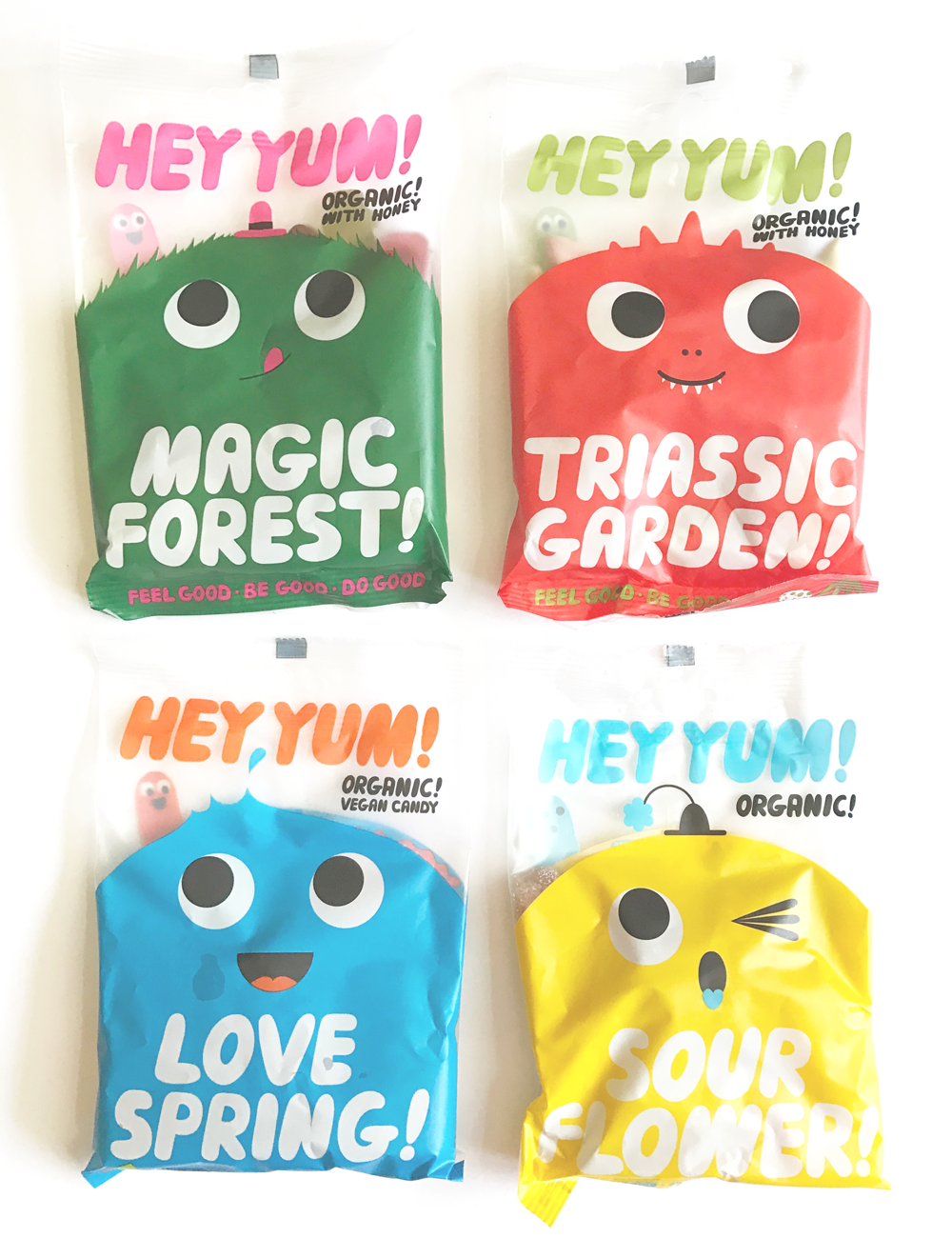 Not only is the packaging so cute and fun (which my kids loved!), but each flavor is SUPER delicious! Caylin's favorites were Love Spring & Triassic Garden, Jack's favorite was ALL of them, Luke's favorite was Sour Flower, my husband's favorite was Sour Flower and my favorite was a tie between Sour Flower & Triassic Garden. Honestly, we all loved them ALL!  
• Magic Forest has little gummy elves, butterflies, owls and other forest creatures and they were soft and sweetened with honey. Yum! They are gluten free & lactose free.
• Triassic Garden has dinosaur shaped gummies that are almost marshmallow-like and are fruity and have a hint of honey, too. They were chewy and delicious! They are gluten free.
• Sour Flower has little flowers and rabbit-shaped gummies and have a good sour-kick to them with just the right amount of sweetness! They are gluten free & lactose free.
• Love Spring has little hearts and flower-shaped gummies and were soft and are infused with juicy red berries! They are gluten free, lactose free and vegan.
 What I also loved was being able to give my kids a little something sweet that didn't have harmful, toxic ingredients – like artificial dyes, flavors and preservatives! It makes me feel so good! My husband and I do limit the amount of sugar our kids consume, but I'm so thankful that there are delicious tasting candy out there that is safe for my kids to eat when we want to appease our sweet tooth. Even my husband and I loved the candy and we are totally going to order some more! This candy took me back to the days of living in Germany when I was younger and waiting for the "Gummy man" to come driving through the military housing. He drove this cute little German car and when he opened his trunk, it was FULL of all sorts of delicious candy, although Hey Yum's candy is MUCH better for you! Still, it brought back a bit of that nostalgia, which I loved, too!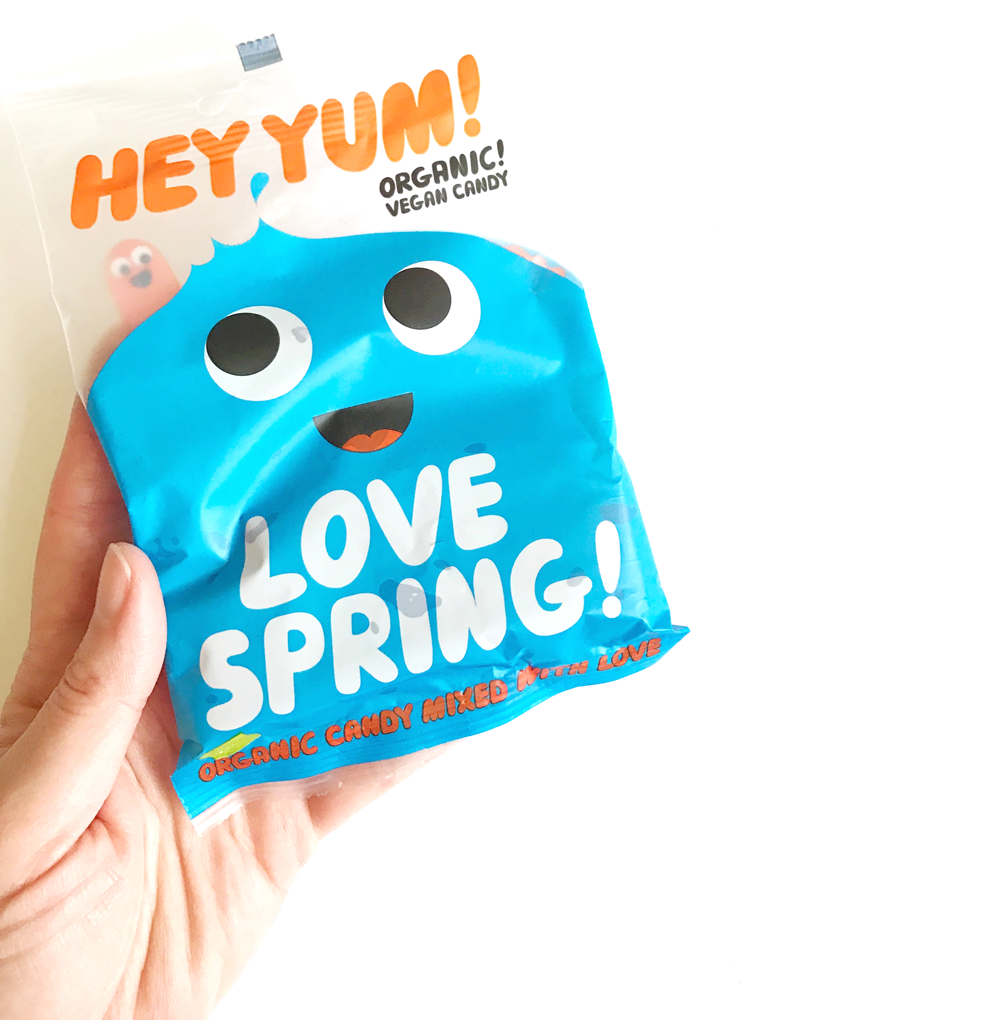 Right now the candy is only available over in the UK and just recently it can be found in a store in Japan called, Depart Granola, but Hey Yum hopes to make it over to the US sometime soon and I'm praying it does! Until then, if you'd like to get some of this yummy candy yourself, you can find it HERE and HERE online if you just don't want to wait!
Be sure to check Hey Yum out here: Facebook / Instagram / Website
Disclosure: I was sent some of this candy to review, but all opinions expressed in this blog post are solely my own. No other compensation was given.