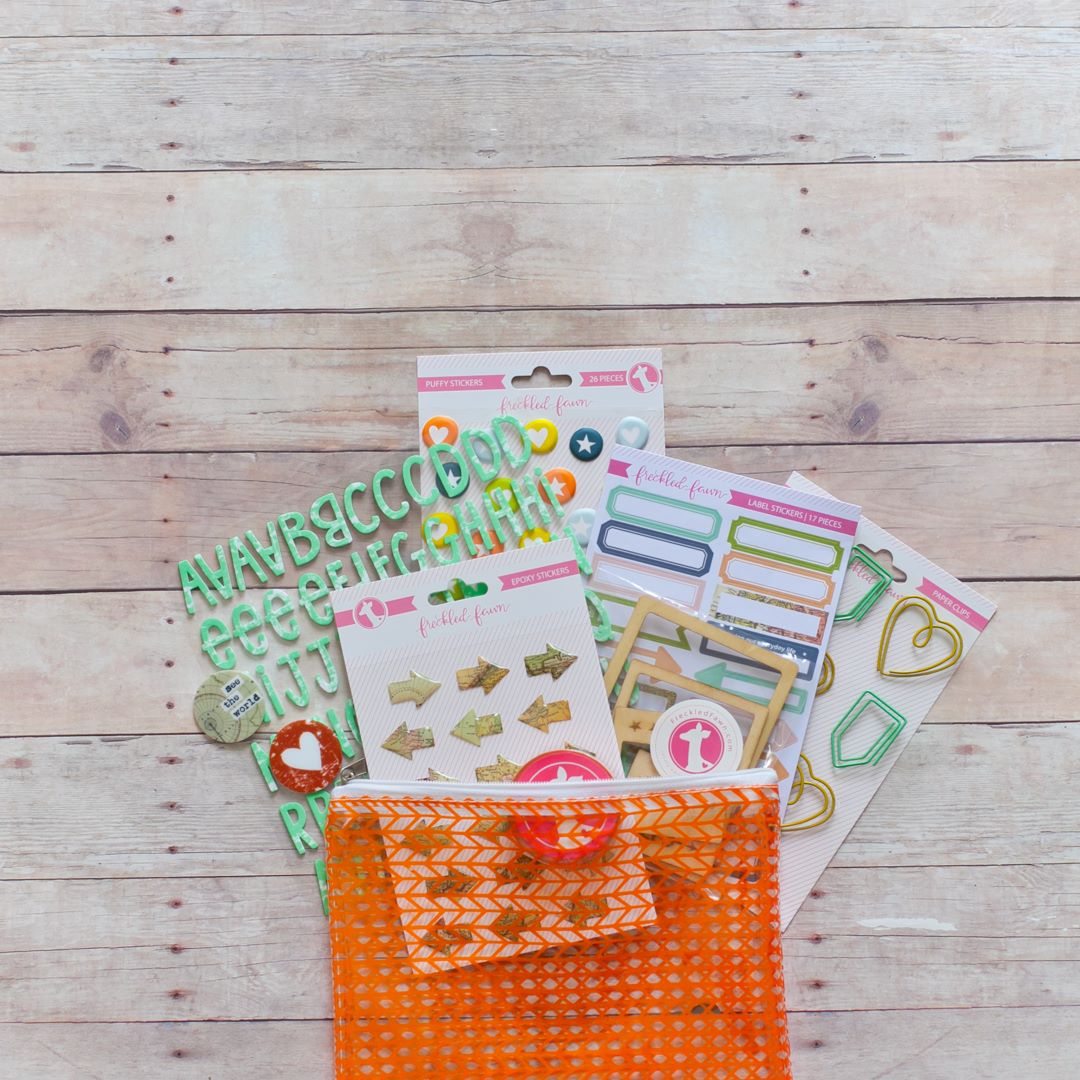 Today is the first of the month and so you know what that means – another awesome Freckled Fawn embellishment kit has been revealed!
Here are all of the goodies you get in the kit:
+ A roll of chevron washi tape.
+ A sheet of epoxy map arrow stickers
+ A sheet of foam alpha stickers
+ A set of six paper clips
+ A sheet of puffy icon stickers
+ A sheet of label stickers
+ A set of wood frames
+ A set of two resin flair
+ A set of acrylic words (Jen Schow for Freckled Fawn)
FREE | A zipper pouch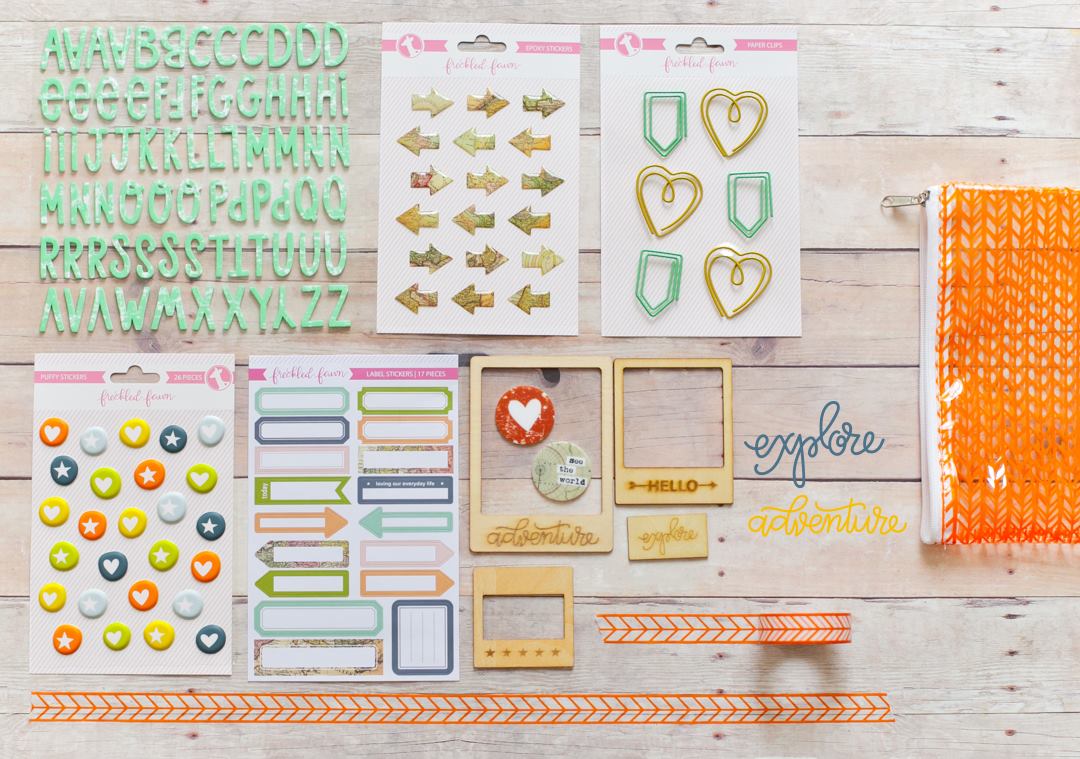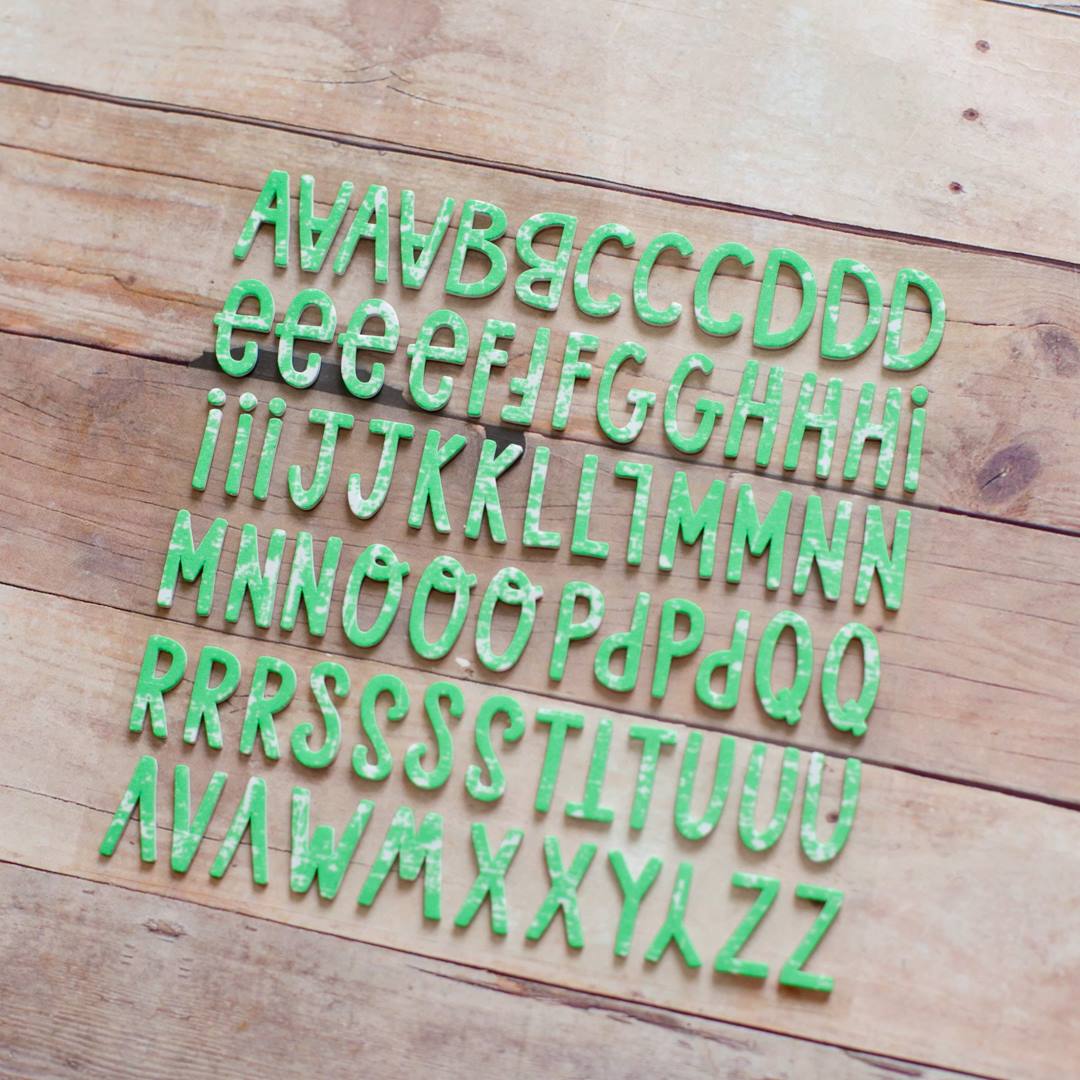 These letter stickers are foam and have a great texture look to them! Love the color, too!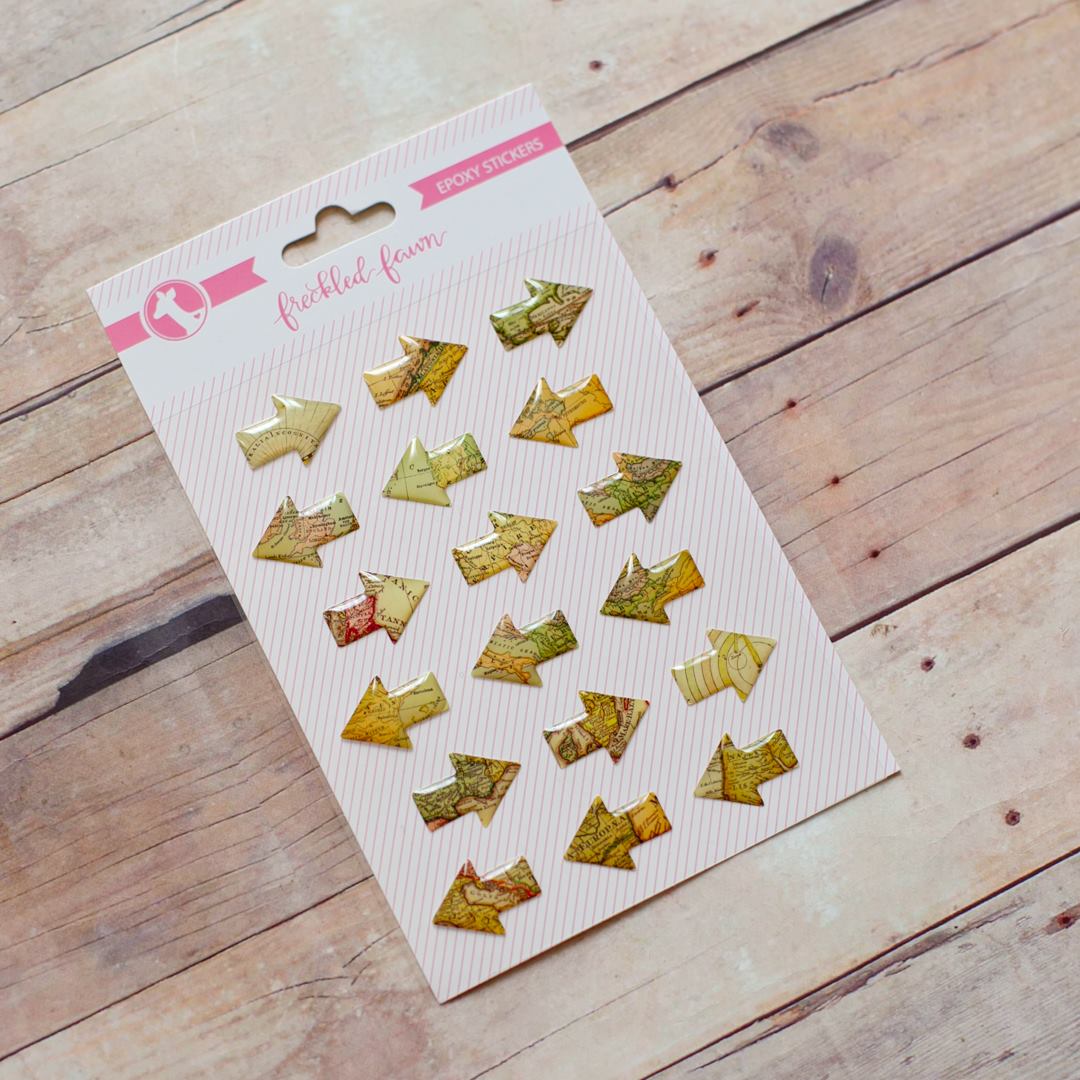 Such a cool, epoxy map graphic on all of these arrow stickers!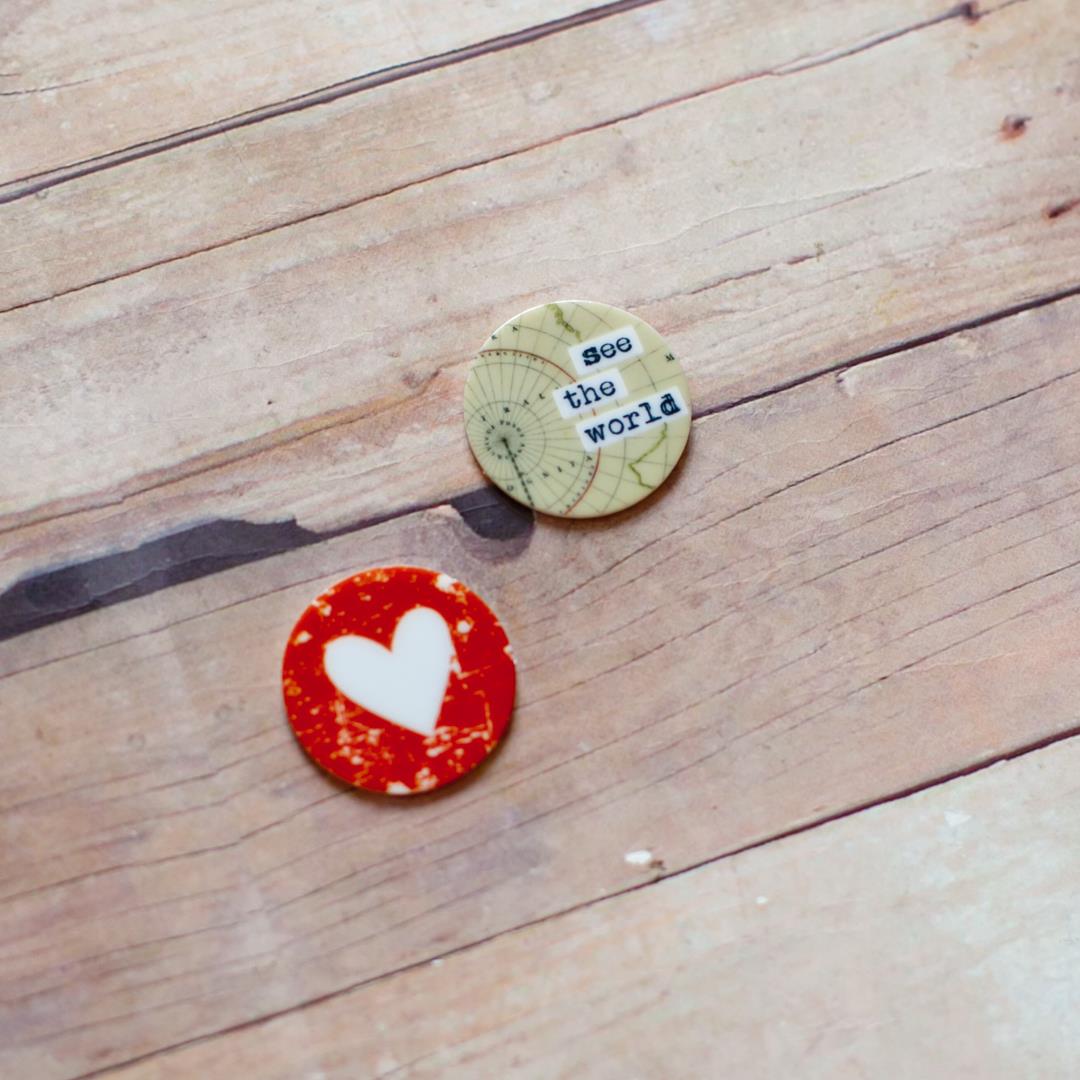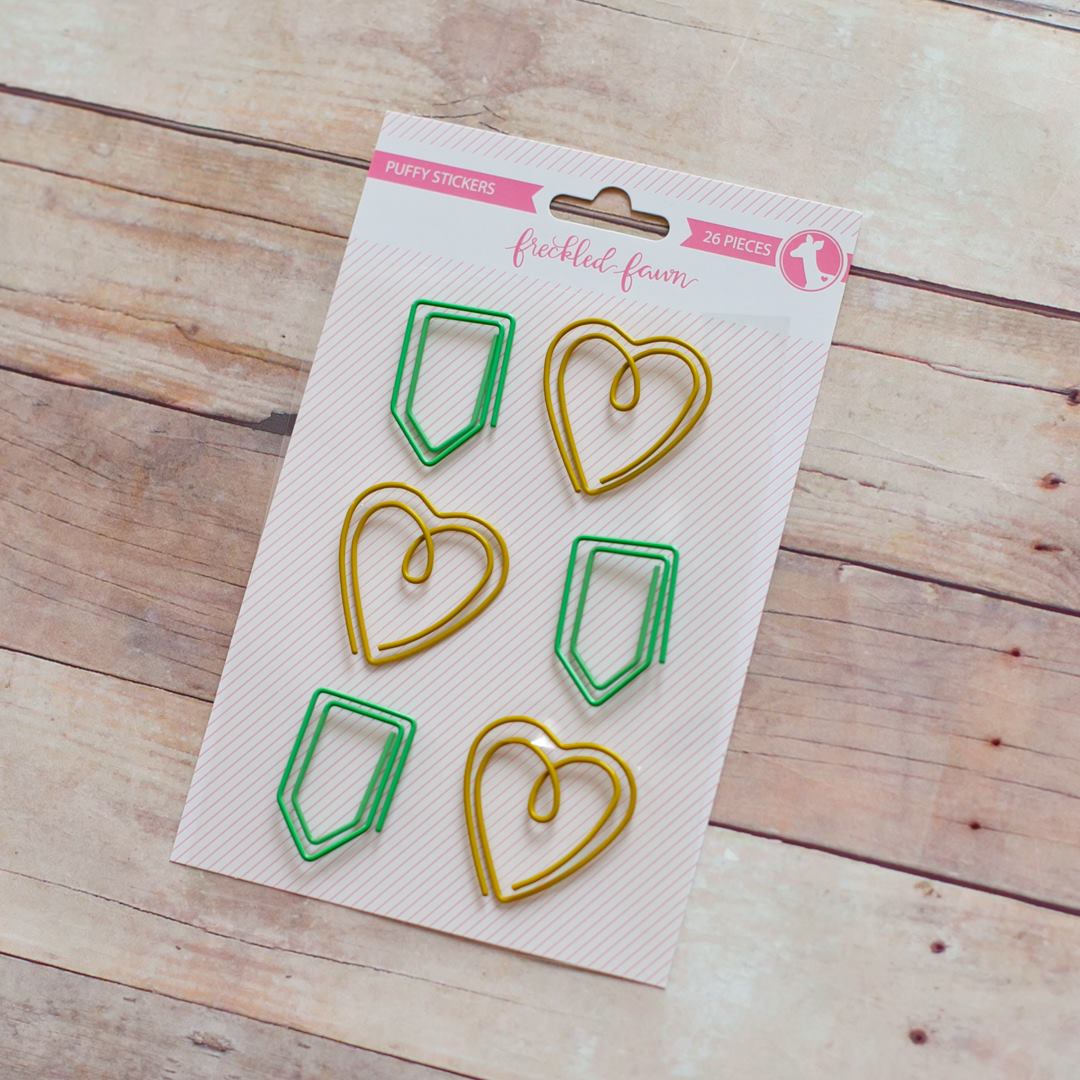 Freckled Fawn always makes the coolest paperclips and these are no exception! Love them!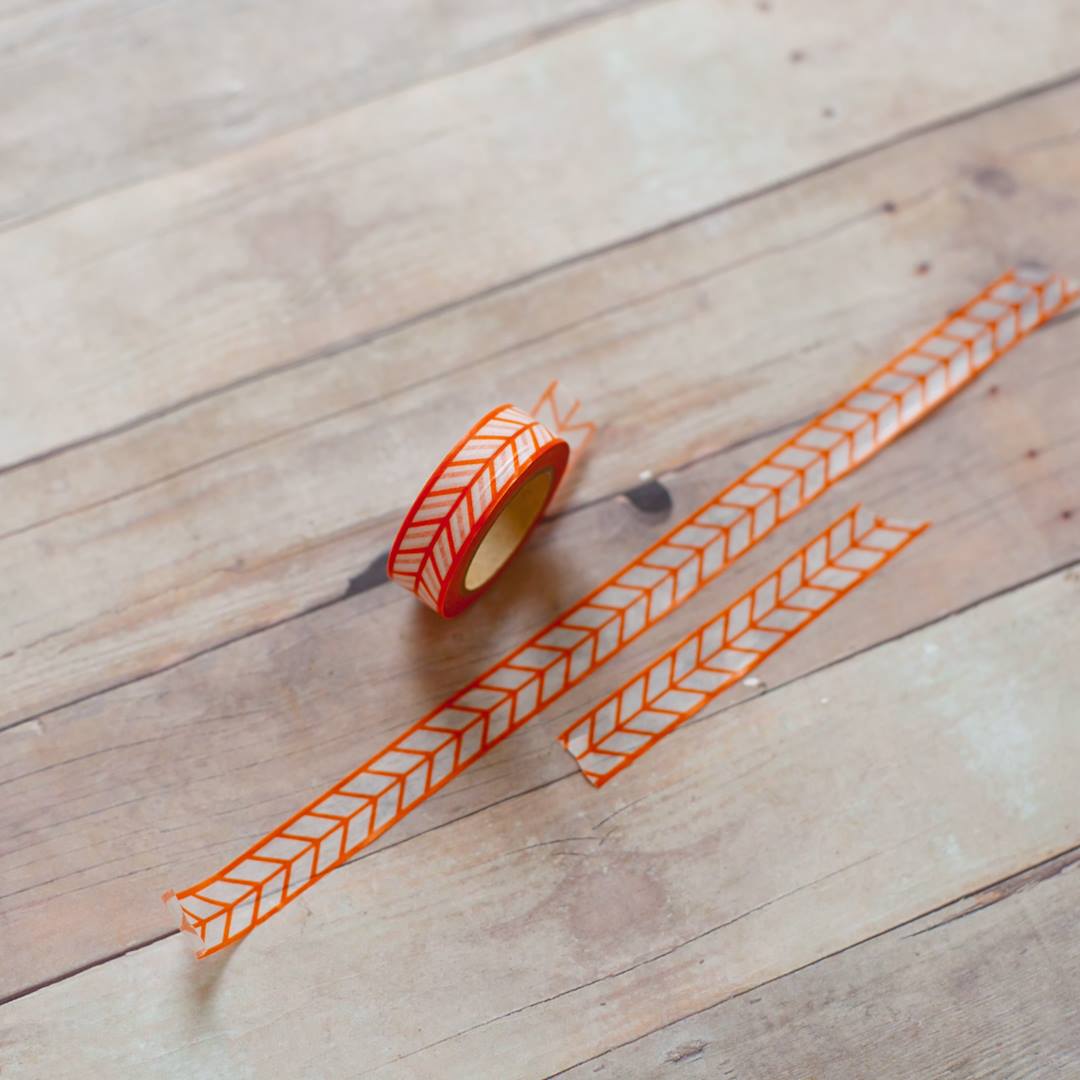 This washi is so cool! I love the orange and you'll see this same pattern on the free pouch you get with the kit! Love how everything always coordinates, but can be used separately, too and with other products that you have!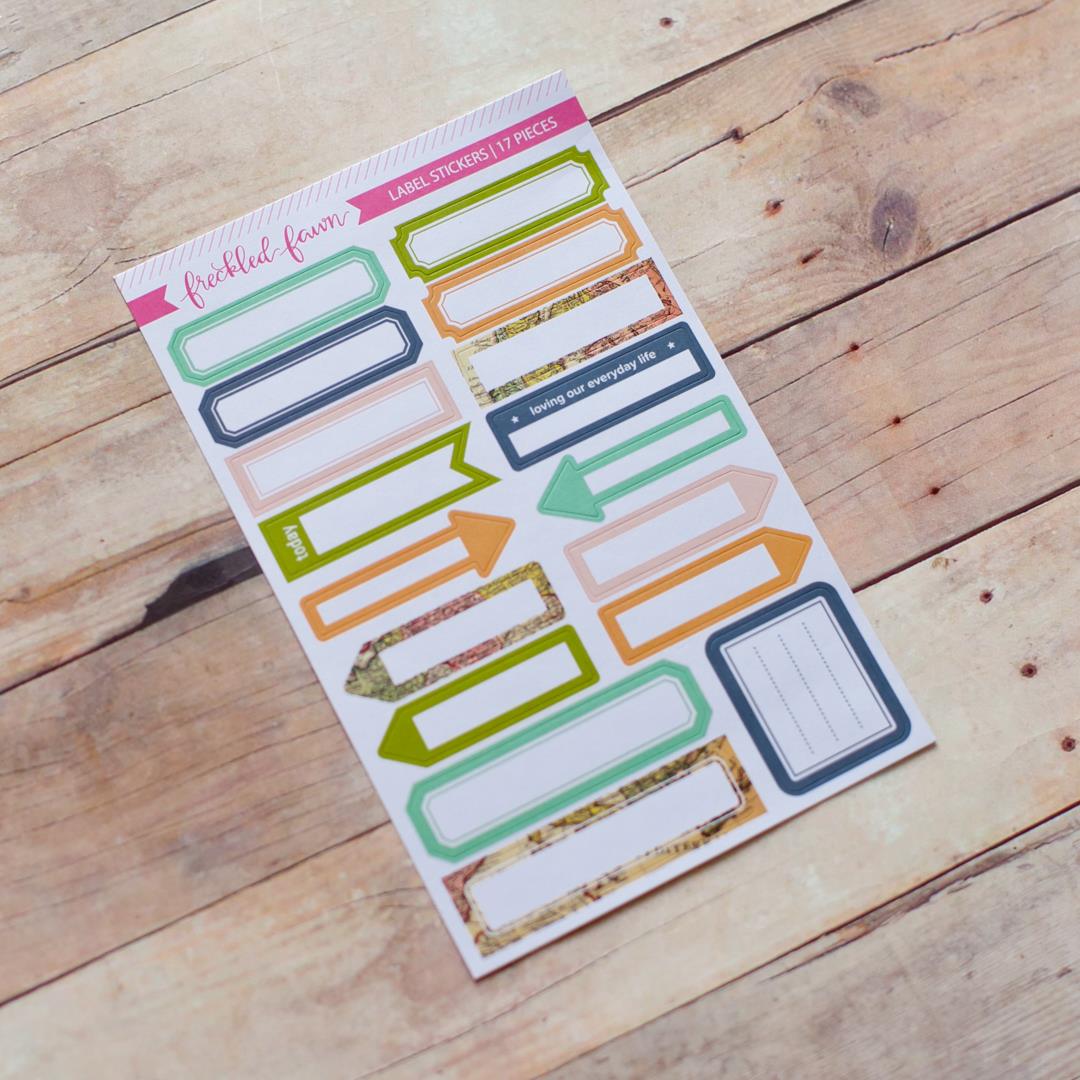 I'm always needing more of these label stickers so I'm giddy when they come in a kit! These are SUPER versatile! I love how there's a mixture of solid color and map graphic labels.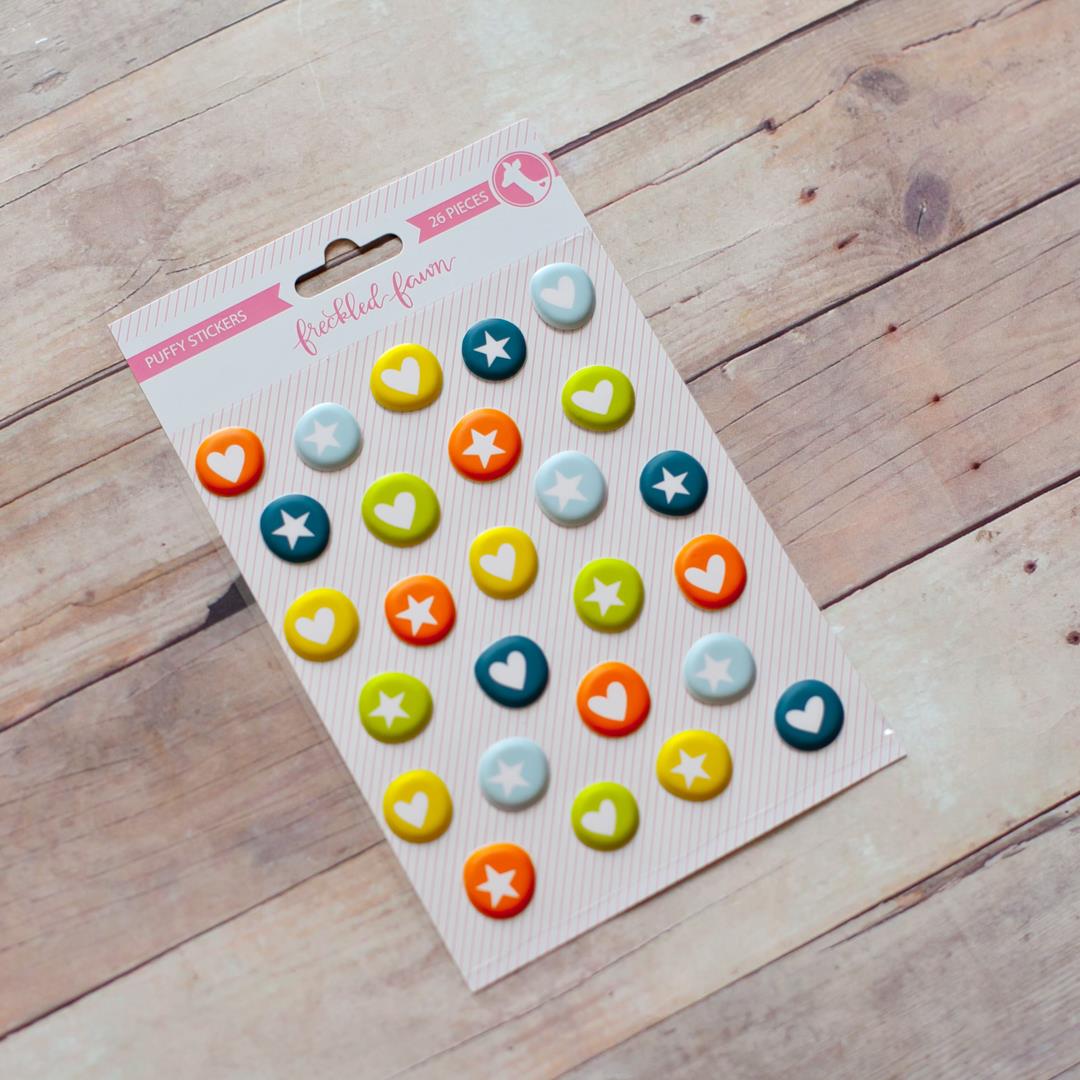 These are one of my favorite things in the kit! I'm a sucker for any type of puffy stickers and these are SO cute. You just can't go wrong with heart or star stickers – LIKE EVER. I think I need more of these.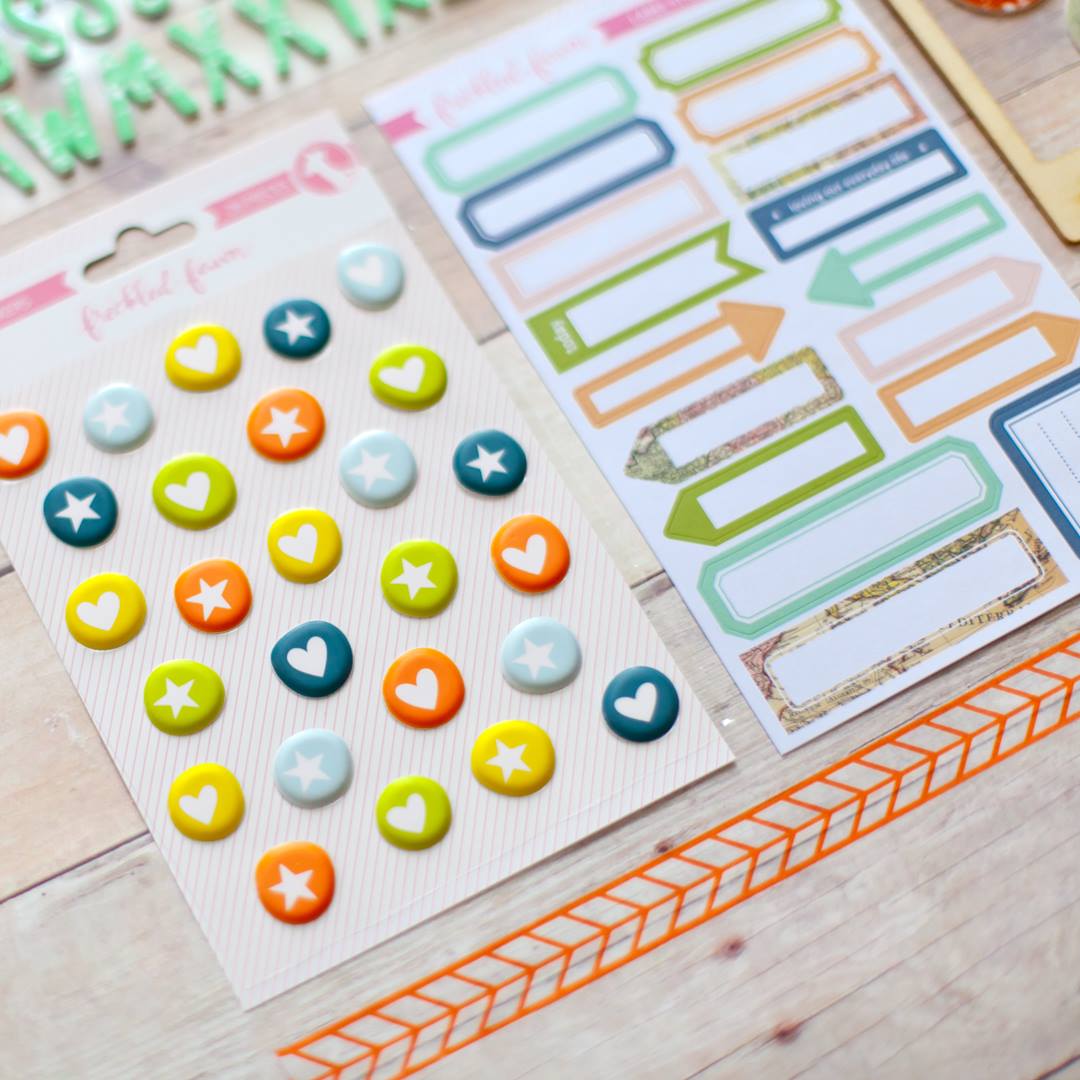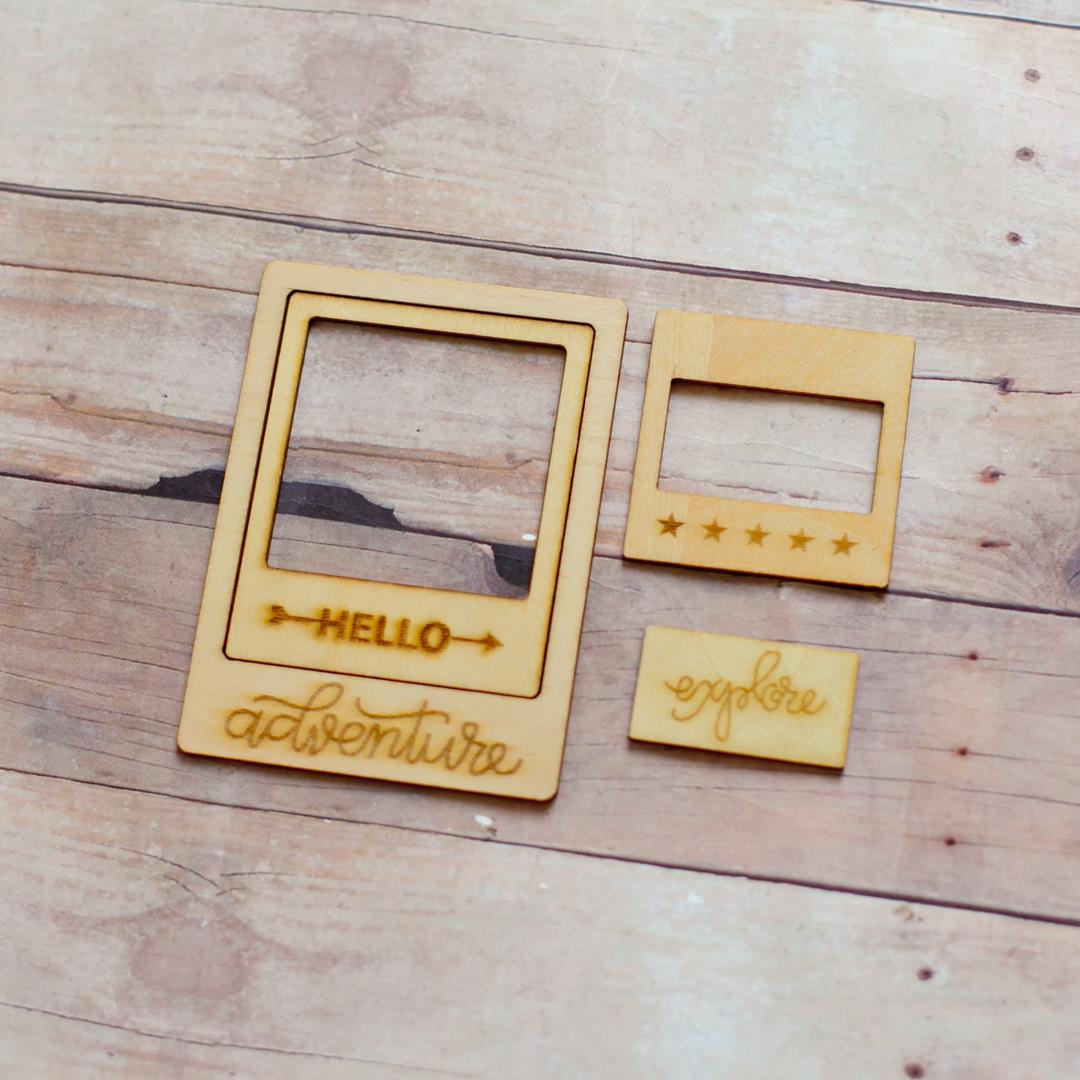 There are these great wooden pieces in the kit, too!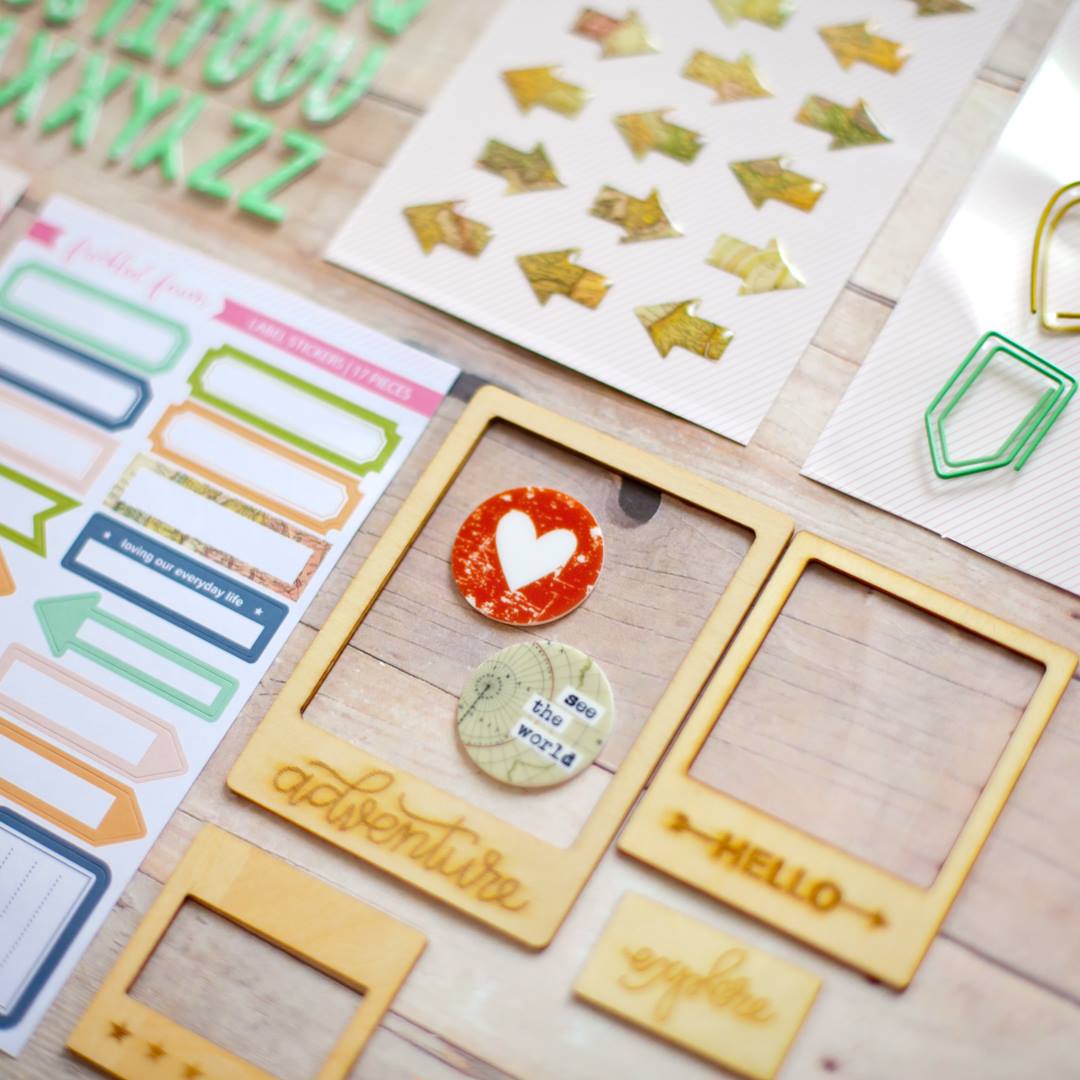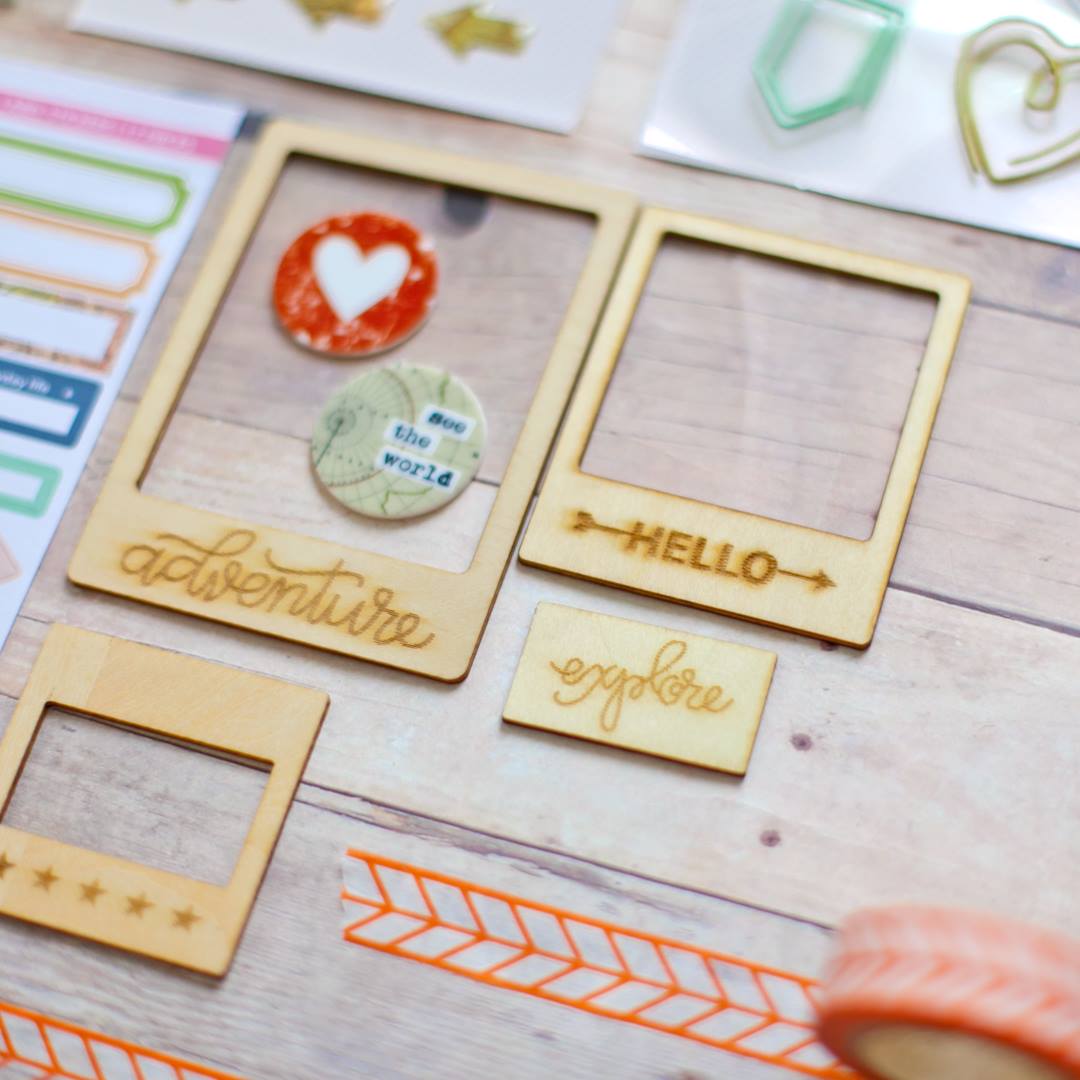 They is a set of two beautiful acrylic words designed by Jen Schow as well in the kit, which are SO amazing! Love Jen and her work! Her lettering is beautiful and so it's nice to have a little bit of that in the kit this month! So lots and lots of goodness once again in the kit. I can't wait to get a spare moment to actually CREATE with it! I've got some photos printed out and so I hope I can soon! Lots of new stuff going on here so I haven't created as much as I'd like, but I'm sure you all know how that goes! I'll be sure to share what I create!
Until then, head on over to Freckled Fawn HERE and check it all out, friends!
Disclaimer: Affiliate links used in this post.