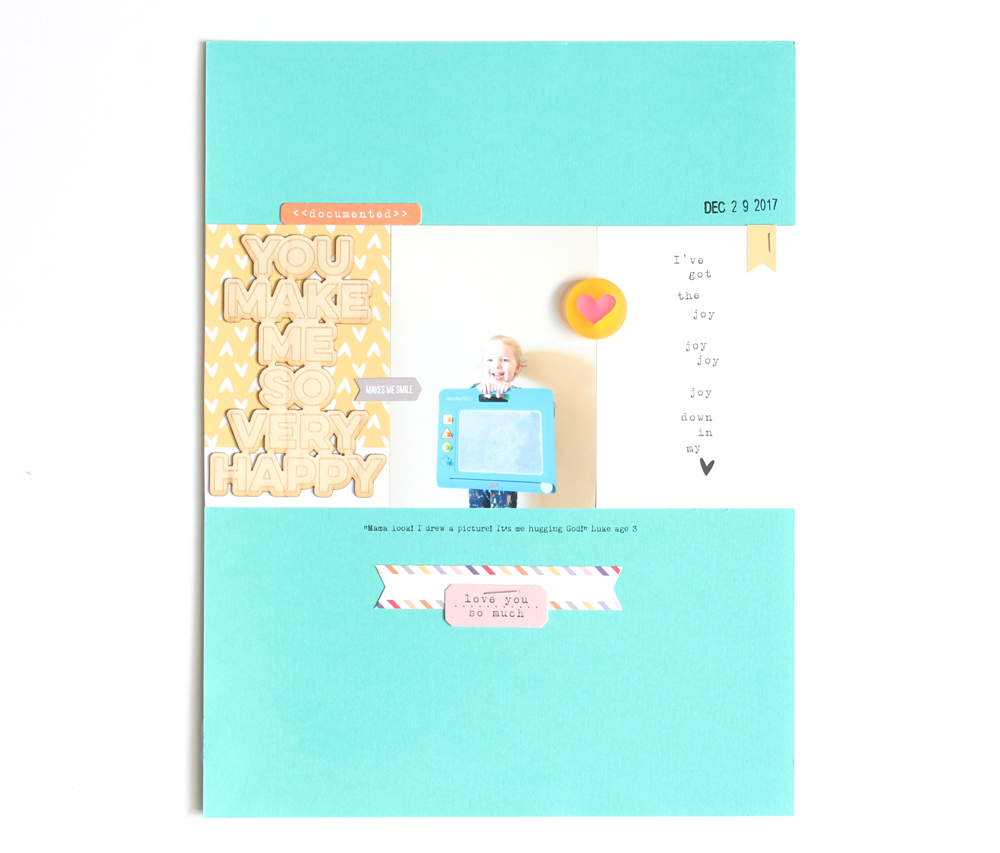 Remember how I said that I had created TWO layouts using some of the cute goodies from the Elle's Studio February kit? Well, here is the other one that I wanted to share!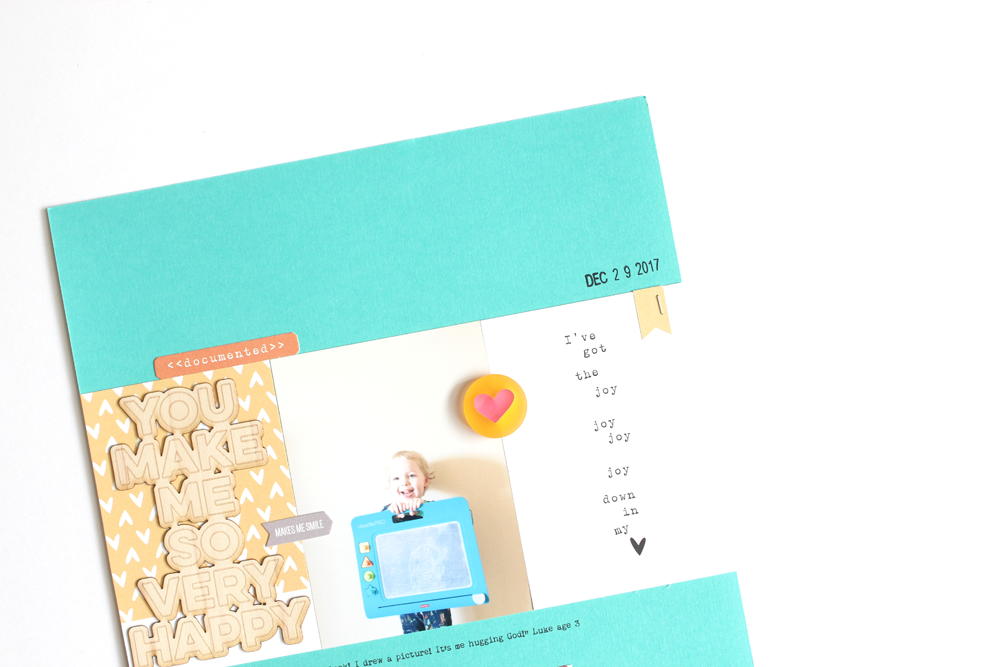 This photo of Luke and the sweet quote of his just makes this Mama's heart swell SO big. I knew that I wanted to create an 8.5 x 11 layout to slip into my Project Life as well and the colors and goodies in the kit were perfect for it.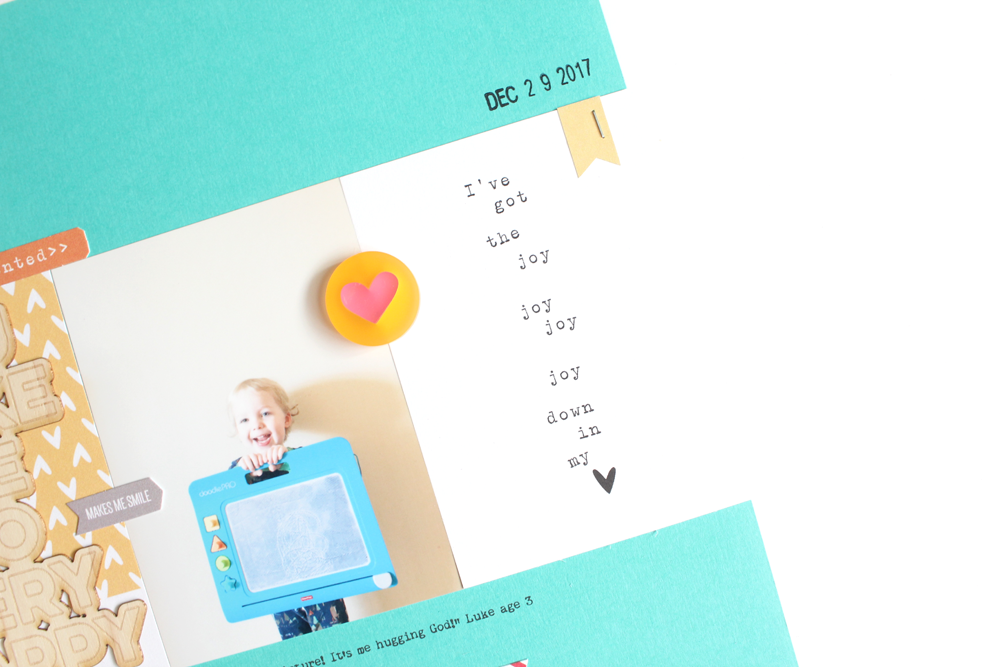 I used two of the 3×4 cards in the kit (on either side of the photo) and just trimmed off the excess on the sides. I used a date stamp for the date at the top and added a little banner sticker to the top of the filler 3×4 card as well. I had to, of course, use my tiny attacher. ;)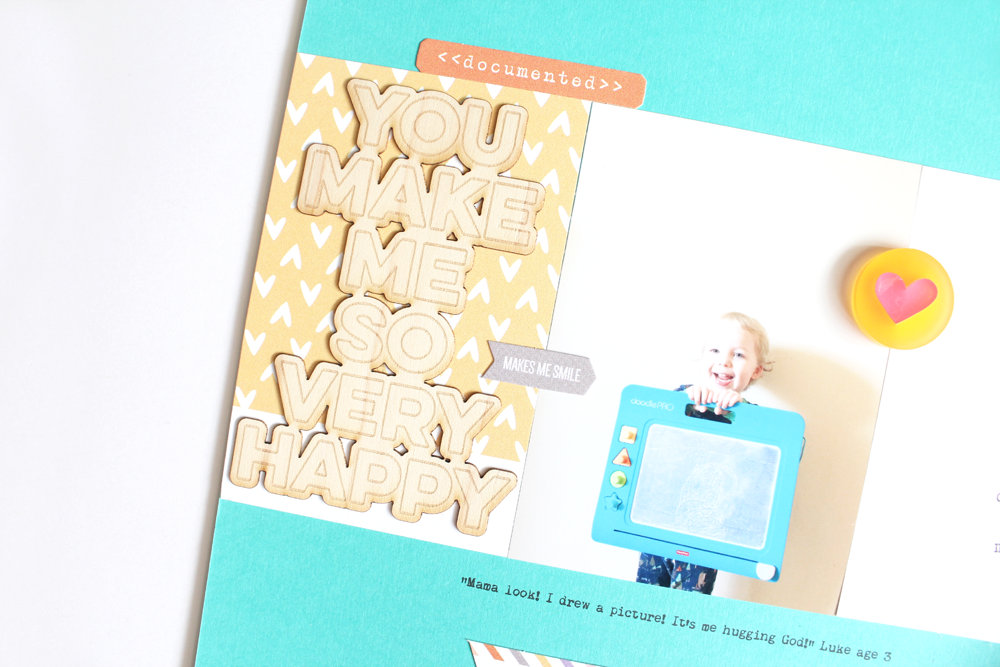 This "You make me so very happy" wood piece is a favorite of mine! There are always so many awesome coordinating embellishments every month! This was one of my favorites! I also used one of the "documented" die cuts and the "makes me smile" die cut as well, pointing to my sweet boy. I loved the Heart Circle Acrylics that you could get as well and so I used two of those in different colors as an embellishment. I placed it in between the photo and the filler card for some visual interest.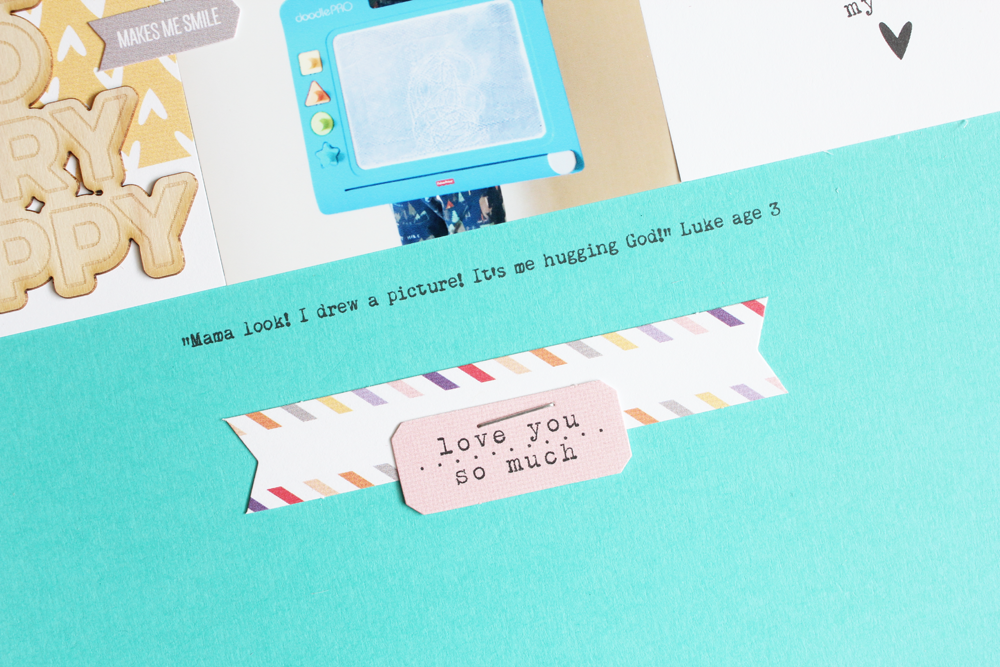 I printed the journaling out on the layout before I placed all of the goodies onto it (just a tip I'm sure most of you know already do) and then on the bottom I used one of the banner label die cuts and the "love you so much" die cut as well layered on top. My tiny attacher couldn't reach (don't ya just hate that?!) and so I used my larger stapler for it.
This layout took me seriously 20 minutes and that was including  printing out the photo and the journaling. That's why I love these coordinated monthly kits so much! They make memory keeping so simple and you've got so many great leftover pieces to use in the future, too!
There you have it!
Hope you take a little time to do something you enjoy today, too!