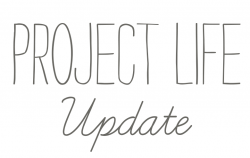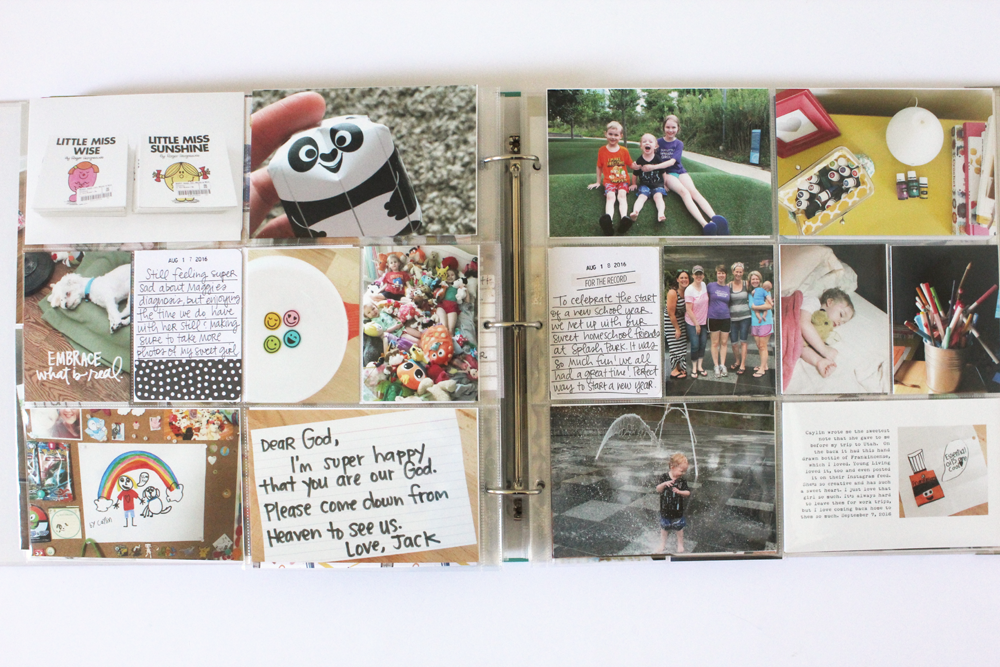 Happy Monday, friends! Posting some more Project Life pages! Just have a few more journaling cards to complete and a few more embellishments to add to some of the pages and then 2016 will be complete! Until then, I'll keep sharing away! I used DESIGN A page protectors for this spread and a couple of 3×4 cards from an older Studio Calico Project Life kit.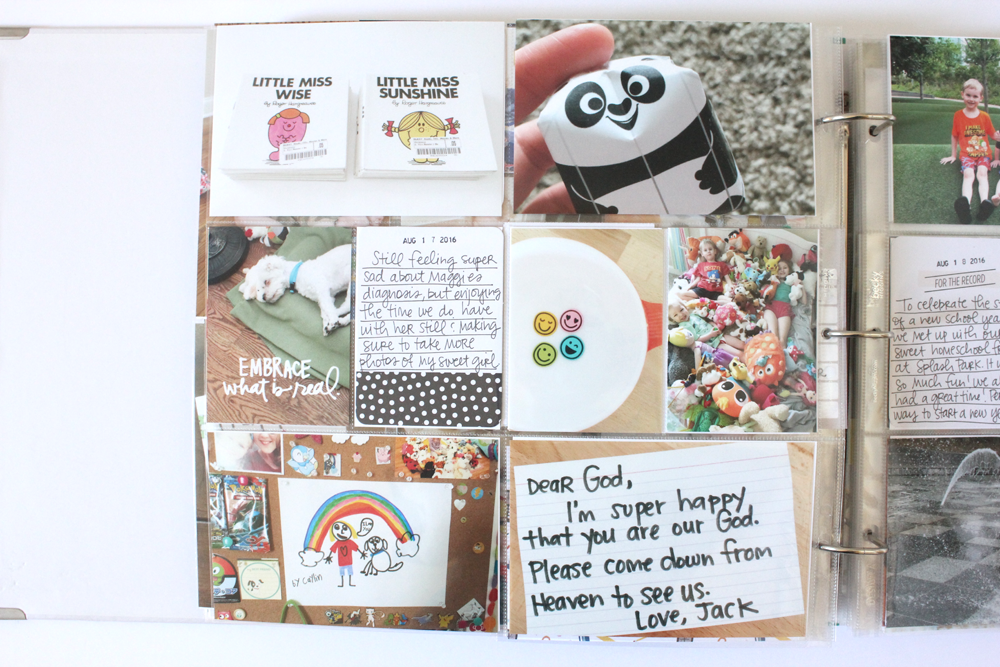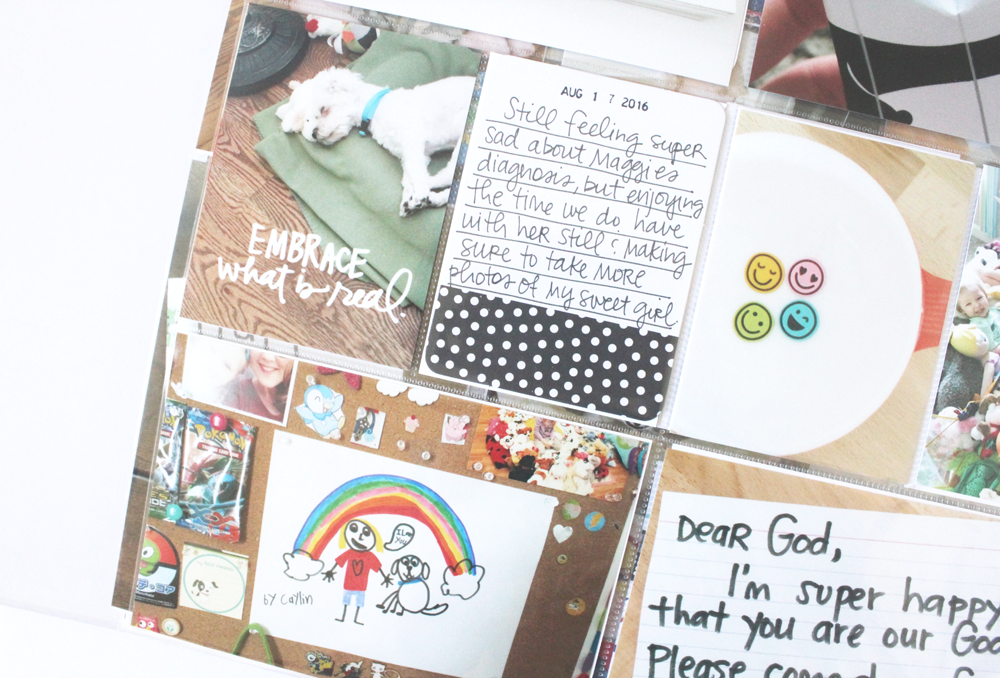 The "embrace what is real" is a digital brush from Ali Edwards. I just love adding those to photos and Ali has SO many that are amazing. I actually want one of each of whatever she creates! They are so easy to use and give me that embellished look without having to do that much, ya know what I mean? I just add it when I'm editing the photo, print it out and I'm good to go, plus I LOVE Ali's handwriting!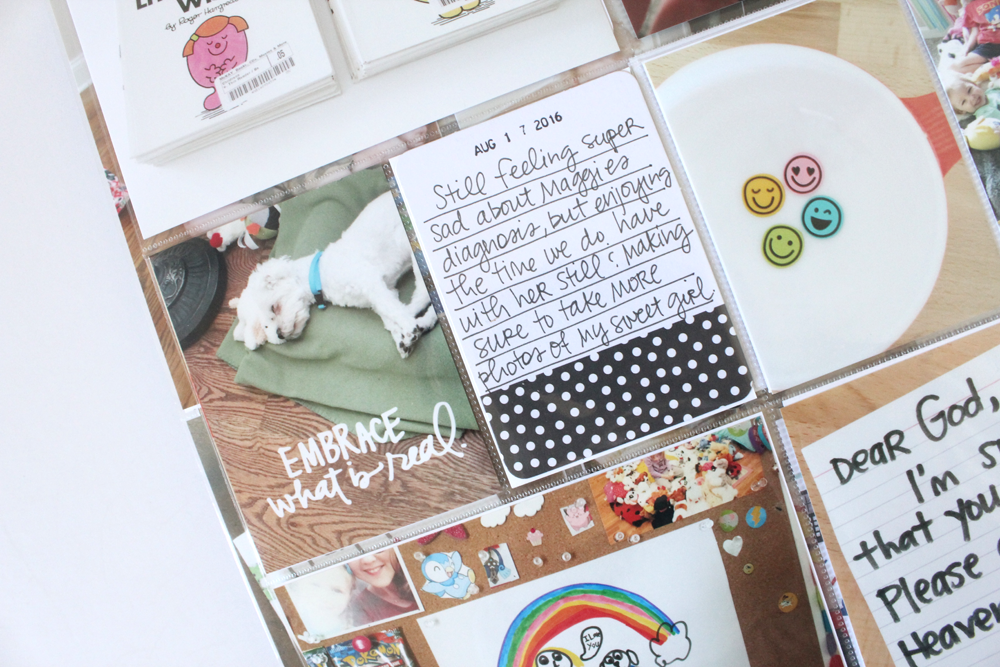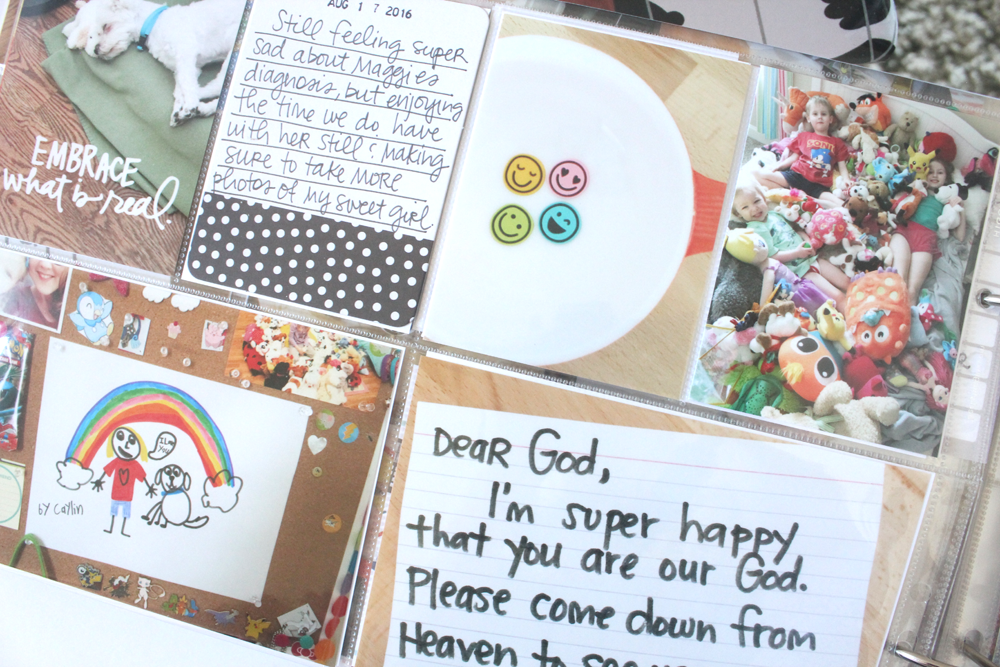 You can see from this photo that instead of including the ACTUAL artwork that my kids do (which I WILL do some of the time), it's super easy to just snap a photo of it and add it to your album that way. Seems like I did that a lot with this spread. The photo Caylin drew on her bulletin board of her and Maggie, Jack's little note to God and then you'll see another one on the other side of the spread where I snapped a photo of some more artwork, too. Photos are much easier to work with than the actual artwork and so instead of keeping EVERYTHING they create, I pick and choose the ones that tell a story or have something important on them from a particular time in their lives and snap a photo of it or include the actual item. More times than not, it'll just be a picture and I'm totally OK with that.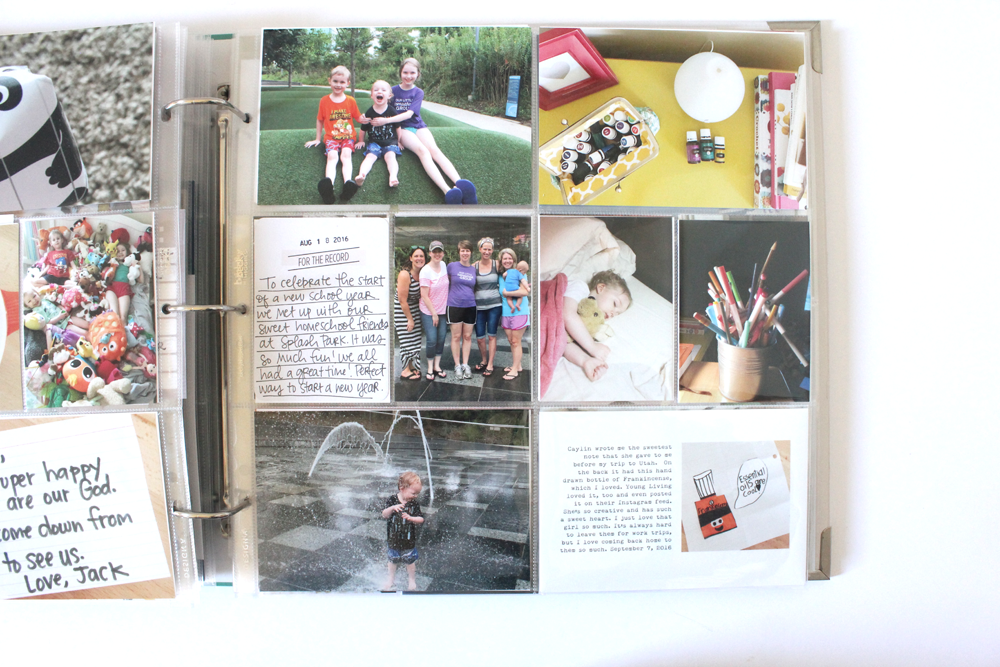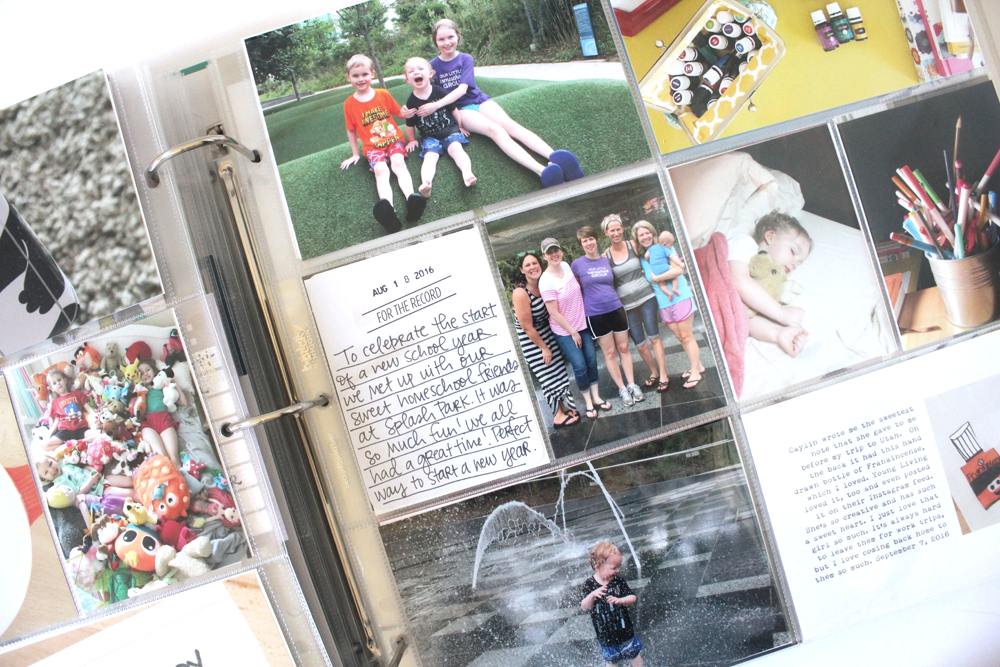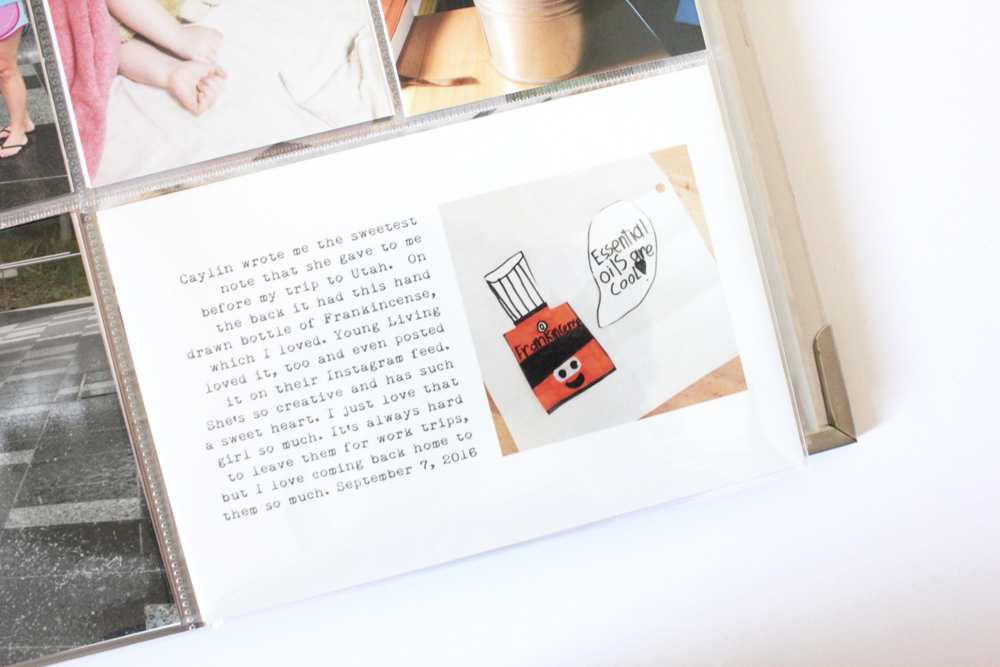 Here's that other example of me snapping a photo of Caylin's artwork and including it in my album that way. I used one of my friend Tracy's digital templates (that you can find HERE) to drag this photo into and add some journaling. Another easy way that I get more 4×6 photos into my album since I'm always needing to remember to shoot my pictures that way so I'm not so limited on what I have to go into those slots! It's easy to crop a 4×6 photo to 3×4, but not that easy to crop a 3×4 to a 4×6! Ha! ;)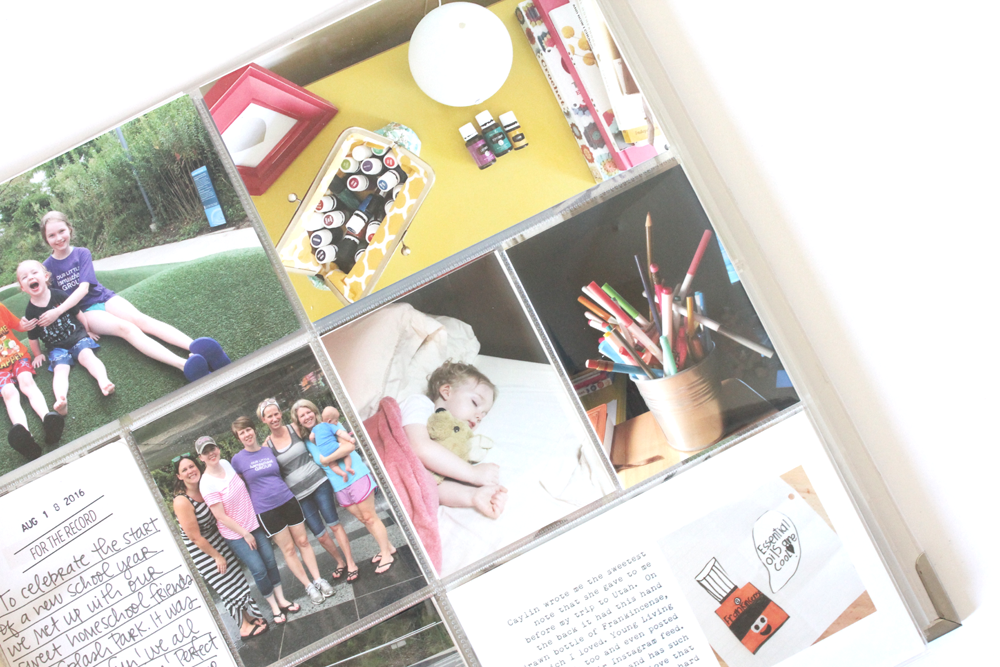 Kept it super simple, yet again, but love how the year is finishing out. I'll be sharing more of my 2016 album as I work my way through it! Almost there, friends! Have you finished up your 2016 album? I'd love for you to share if you have and if you have a link to your pages – share that, too! I always love to see other people's pages!