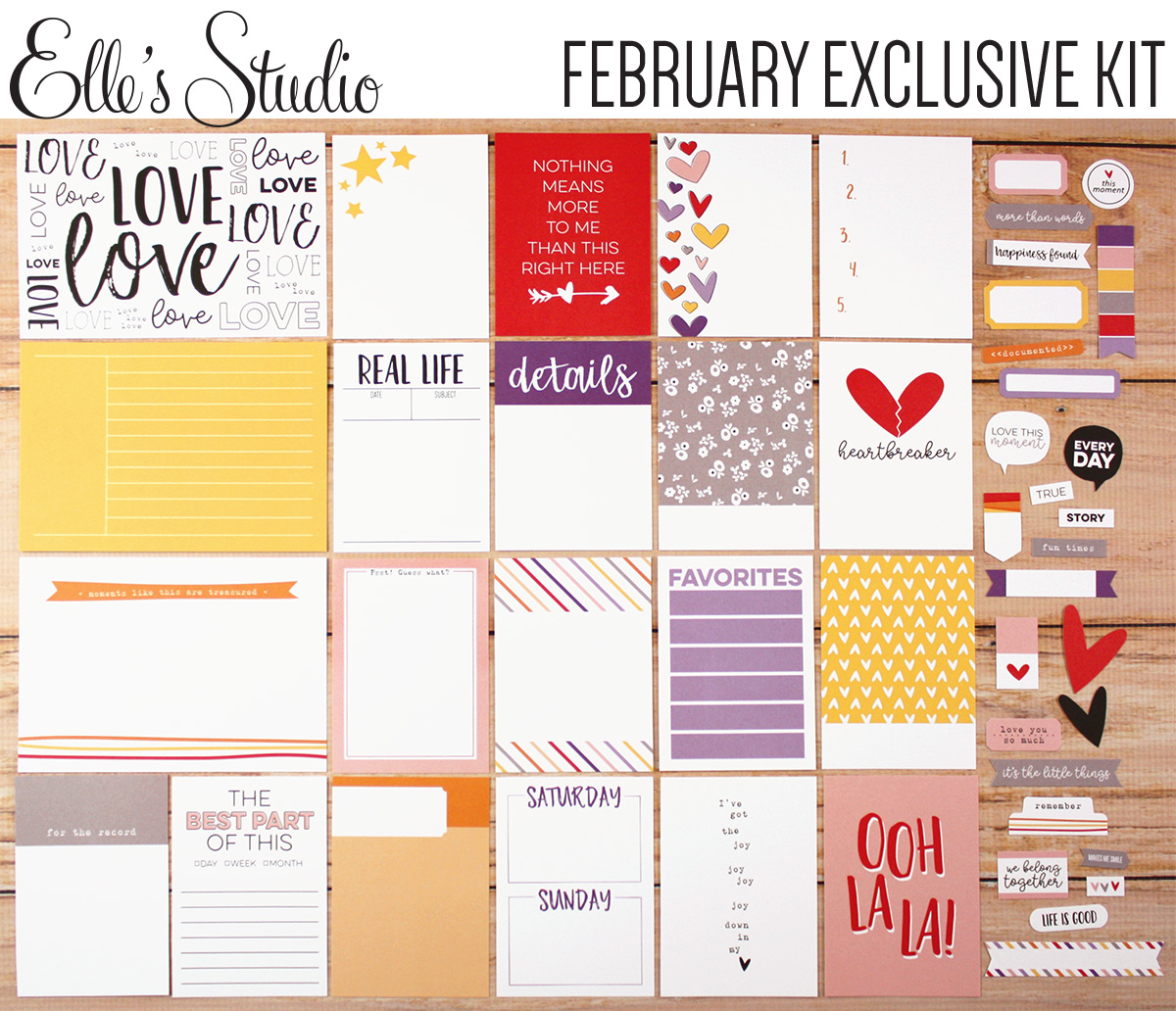 Today's the 10th and so it's another awesome Elle's Studio kit release day! Yay! The February kit is full of lots of awesomeness, friends! I was "ooooohing" and "ahhhhhhing" a bunch! Lots of really cute 4×6 cards, 3×4 cards and die cuts as always. Perfect to document Valentine's Day coming up or just a bunch of other things that you love throughout the year.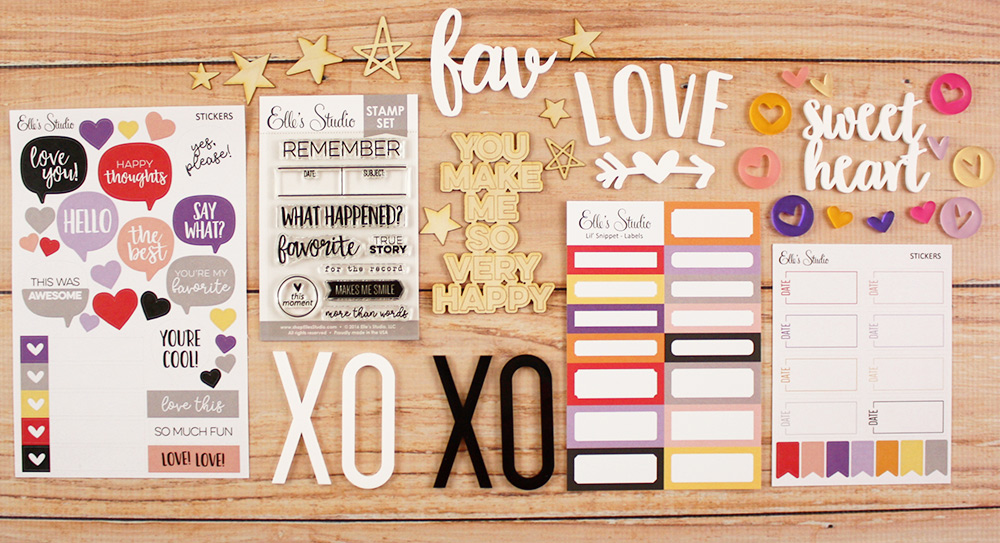 Just like always, there are so many super cute add-on coordinating embellishments that you can purchase along with your kit if you'd like. Elle's Studio really knocks it out of the park every month with these!
There's the really great and versatile "What Happened?" stamp set that I love. There are also some really great acrylic pieces like the Heart Circle Acrylics, the white XO acrylic, the black XO acrylic, Sweetheart Acrylic, Fav Acrylic, LOVE w/Arrow Acrylic and Broken heart Acrylic. There is also a So Happy wood veneer piece and Wood Veneer Stars, too! Not only that, but there's Speech Bubble Stickers and Date Stickers.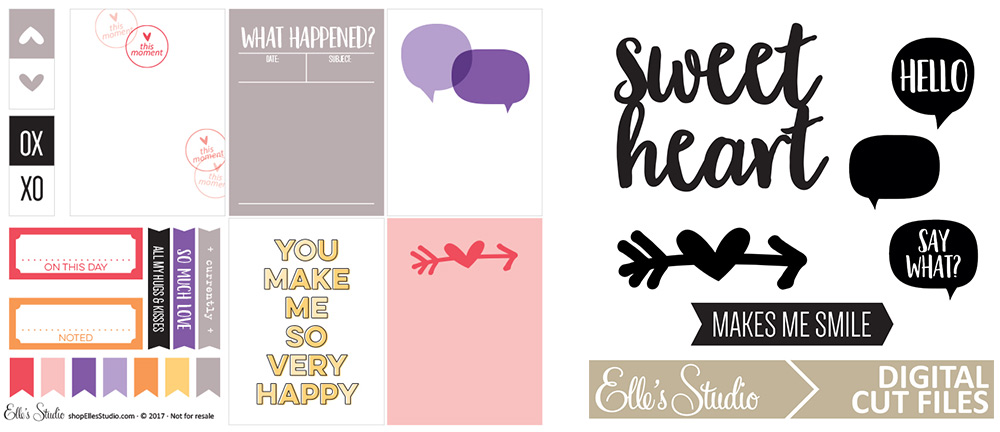 Also this month there are some really cute What Happened Printables and February Cut Files. \
So much goodness, friends! Remember – TODAY you can get the kit for only $9.99! You can also sign up for a monthly subscription if you'd like to lock in that price and make sure you get a kit every month before they sell out! This kit is one of my most favorites!
I was SO excited that I had some time to do some creating and wanted to share this layout that I made using the kit: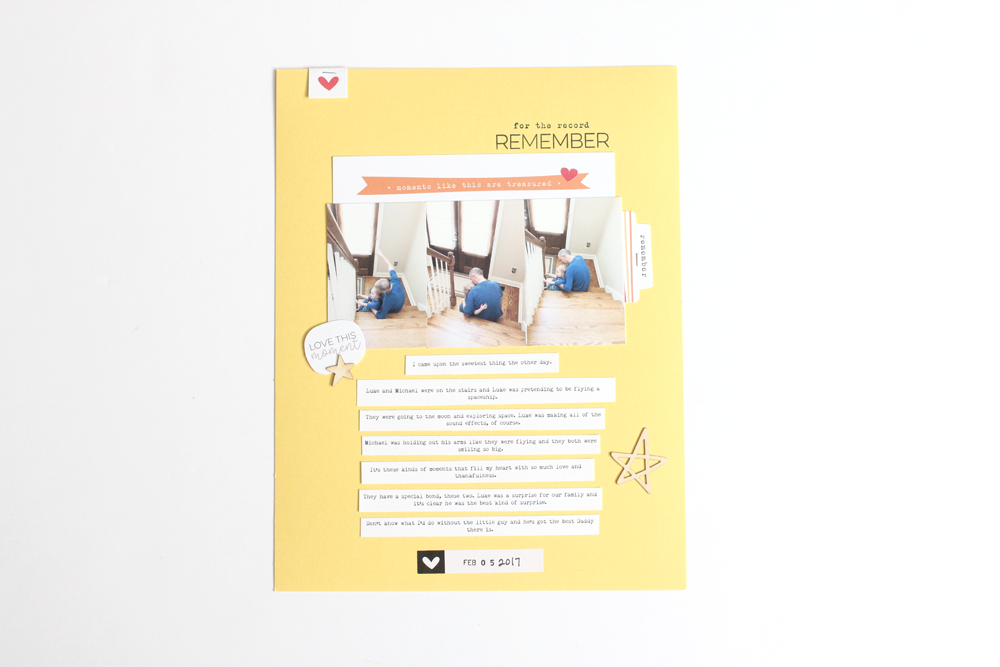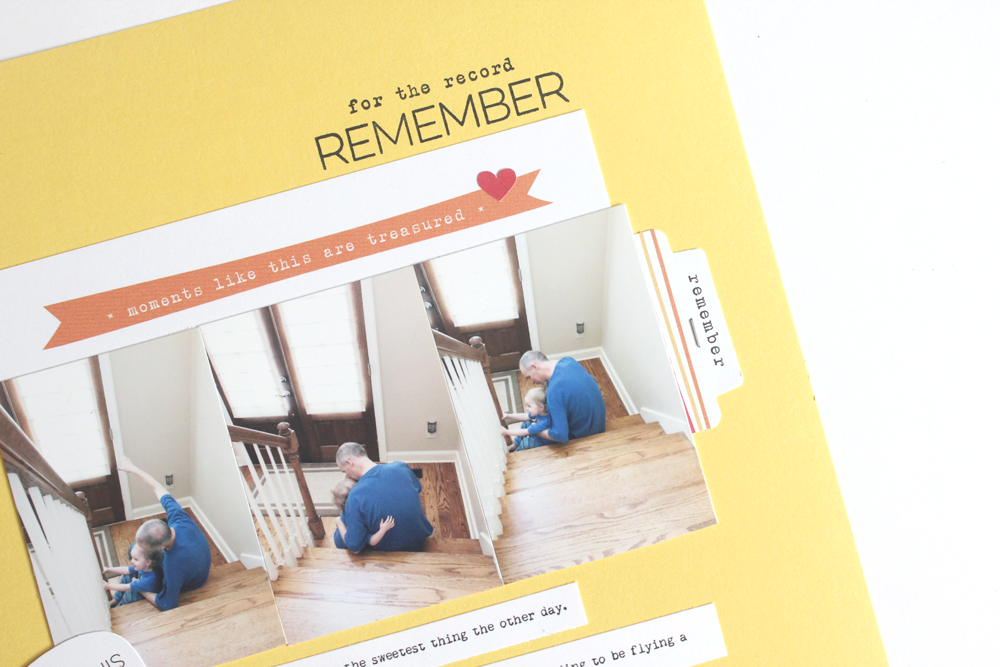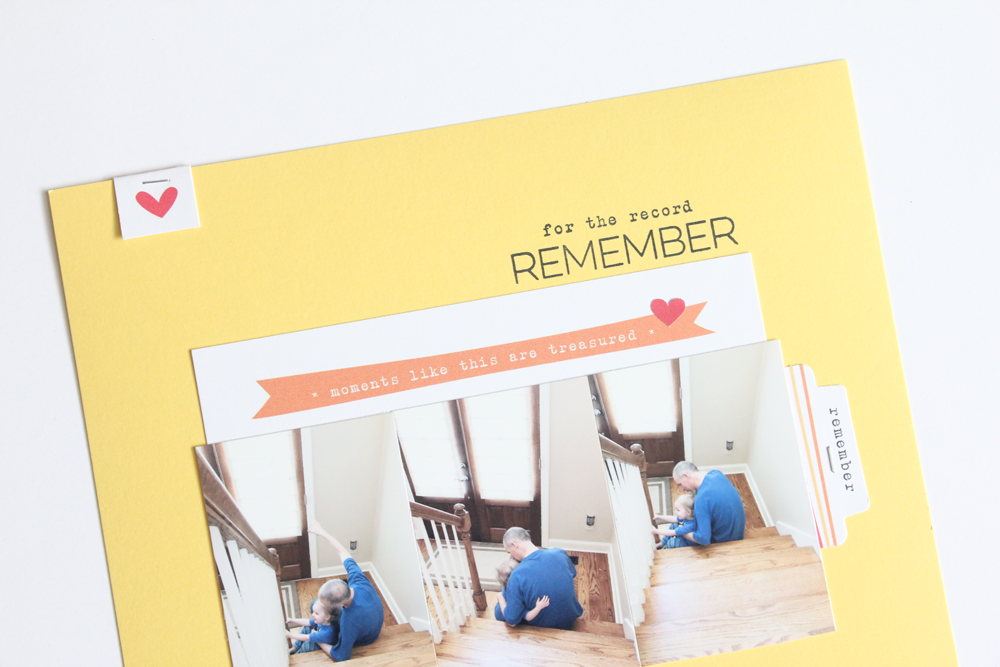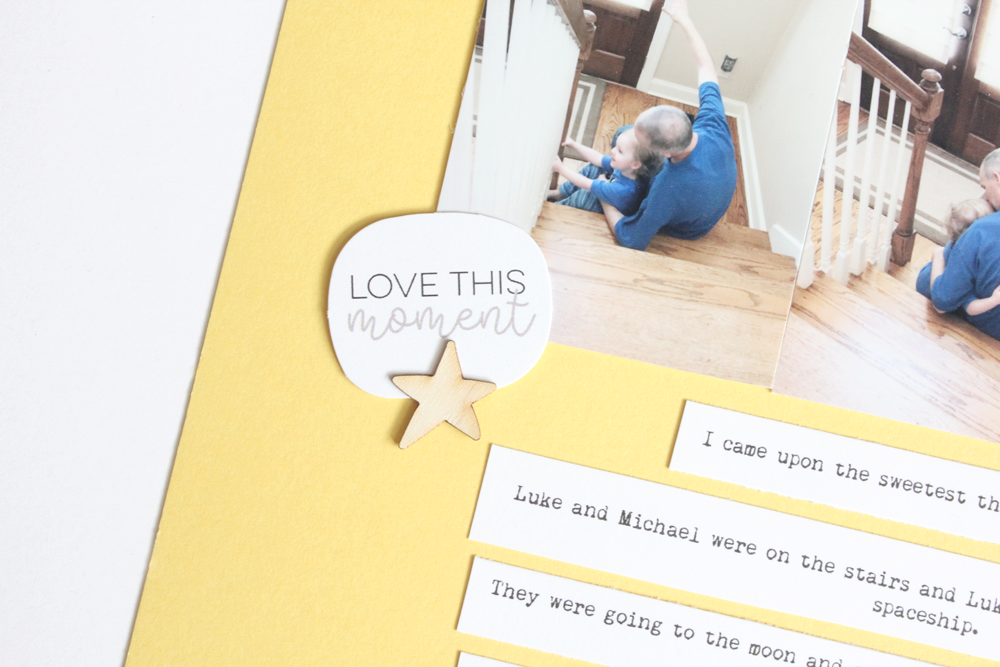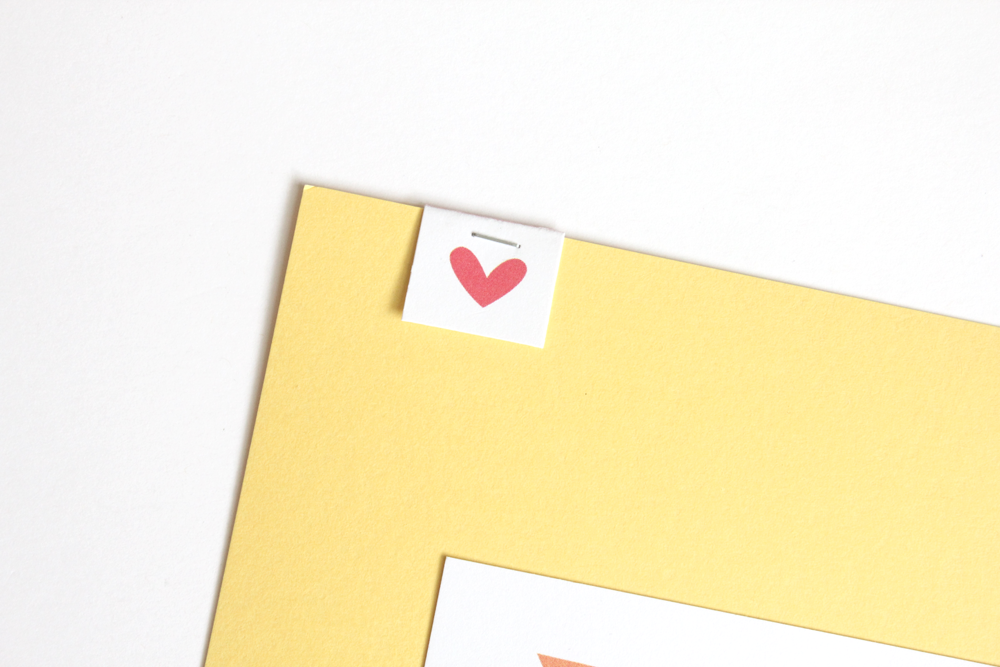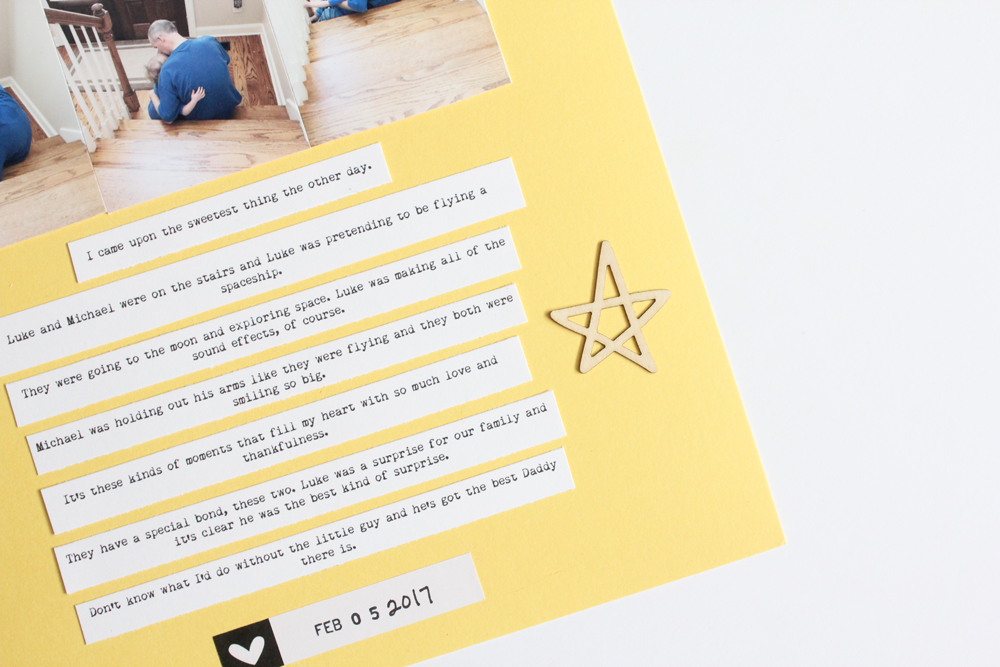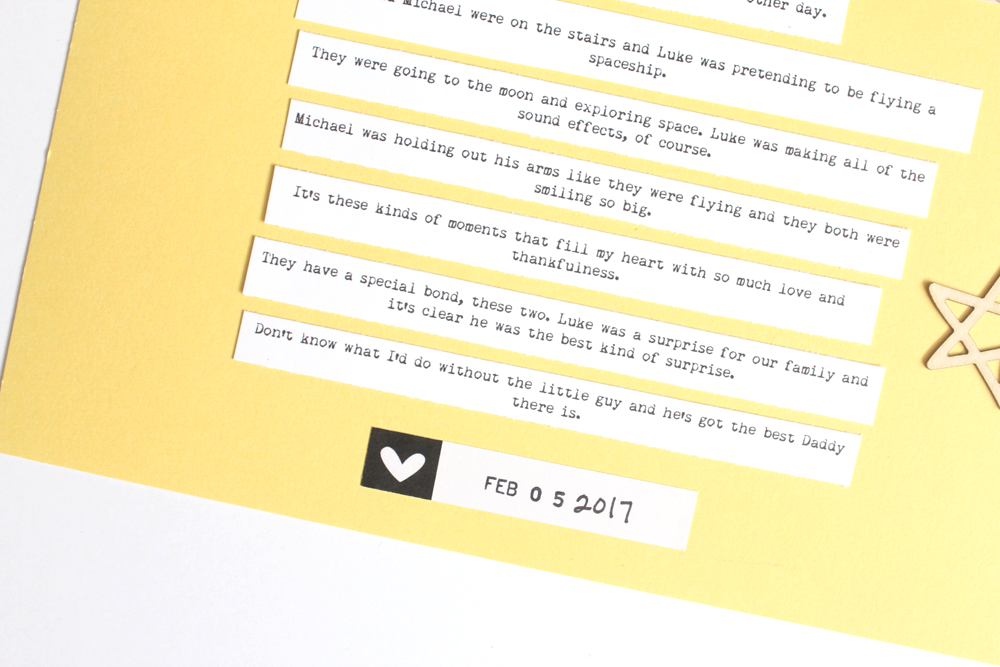 I used the kit for another layout that I love and so I'll share that next week! Be on the lookout for that! ;)
Have a great rest of your day and weekend ahead!
 Disclaimer: Post contains some affiliate links, friends!