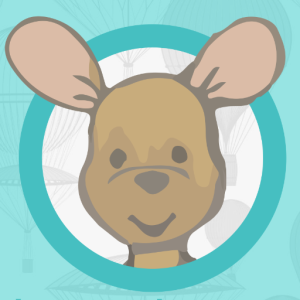 Way back when I was pregnant with Caylin, I knew that I wanted to make sure that I read to her and that there were a lot of books in her room and at her disposal. I even read to my belly when I was pregnant. I wanted her to grow up with a love for books and reading. Throughout my own childhood I can remember books that I loved and it brings back so many great memories. Memories like my Mom reading a book to me (I loved those little Garfield books) or sitting on my Dad's lap and him reading to me before he had to go TDY in the Army. Those moments with our kids reading are so important. It makes a lasting impact and so we have A LOT of kid books in our home and thankfully, my kids LOVE them.
So, when I stumbled upon a website called, Bookroo, I was intrigued and the kid in me was super giddy. Heck, who am I kidding, the adult in me was super giddy, too! I just loved the concept of a monthly package of books coming to our door for our kids. It's just one more way our book collection could grow and our kids could experience more books.
I decided to purchase a 1-month subscription to see what it was all about.
I signed up for a November book box and decided on the Picture Books since the age range for them is 2-6 years. I knew that would be perfect for both Luke and Jack to enjoy and I thought Caylin would probably read them, too!
The sign-up process on their website was super easy. They walk you through it all and I got my box like a week later – they normally come in the middle of every month and so I ordered just in time to get November's books. I was happy about that!
When I opened up the box from Bookroo, I loved that this was written in the box: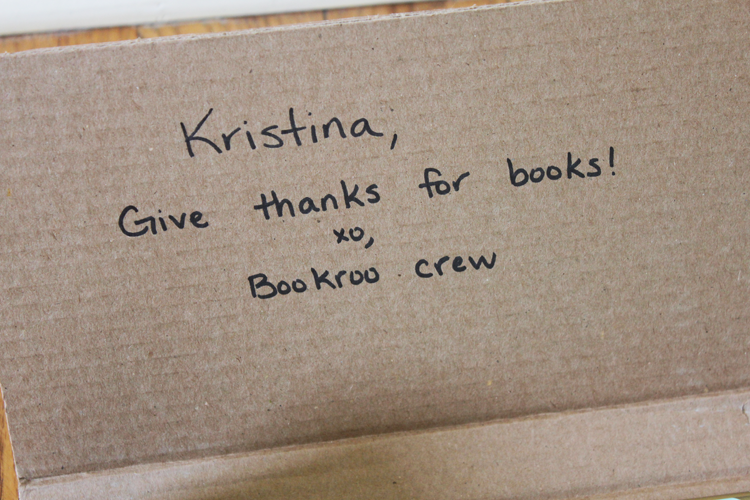 These folks at Bookroo are awesome, don't ya think? With it being November and gratitude and thankfulness on the minds of so many, we definitely DO need to give thanks for books.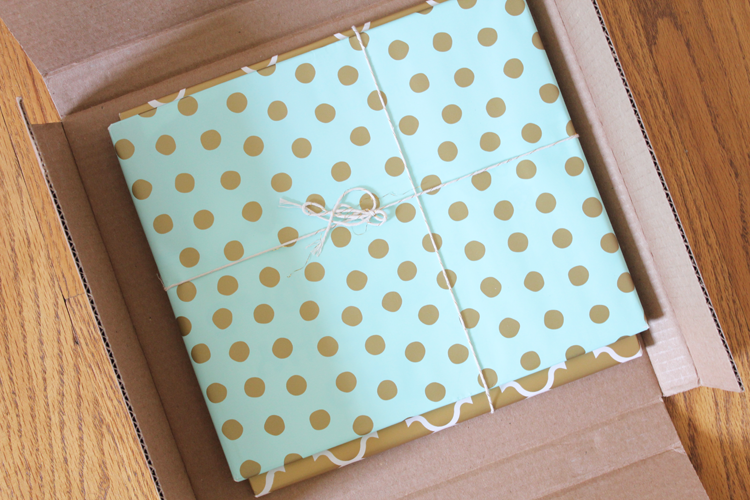 The books came wrapped in this super cute wrapping paper. I let Caylin do the unwrapping since she is always my little helper and she was excited about what was wrapped so pretty!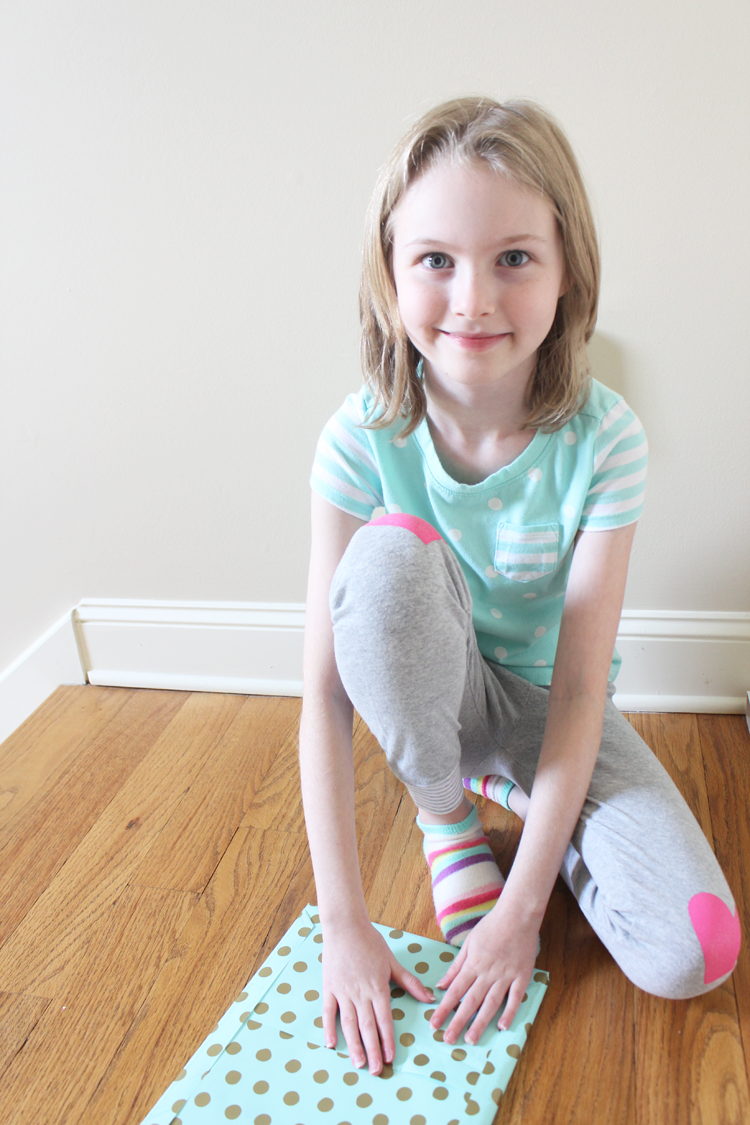 It was seriously like a box of birthday presents to her! Ha! She was so excited and I loved that! It really gives kids a neat little element of surprise since they have no idea what books are in the box.
Luke woke up shortly after she opened them and so I let him look through them and he was super excited, too. He LOVES books.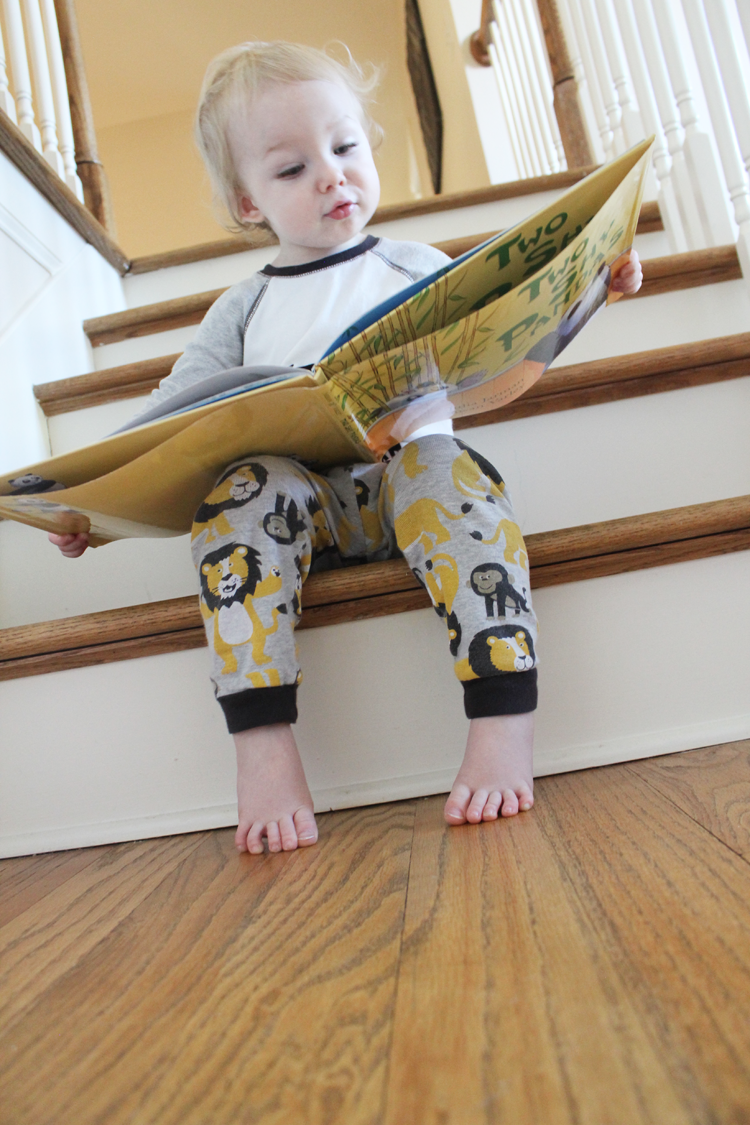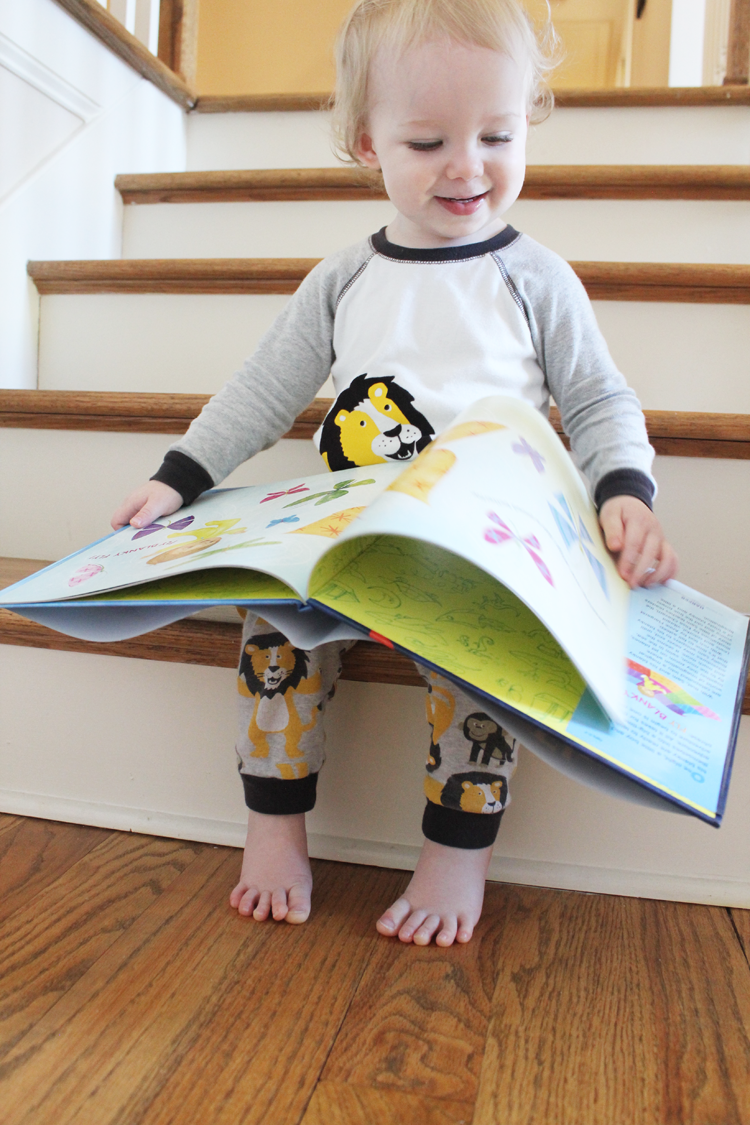 The books we got this month are: "Fly Blanky Fly" and "Two Shy Pandas."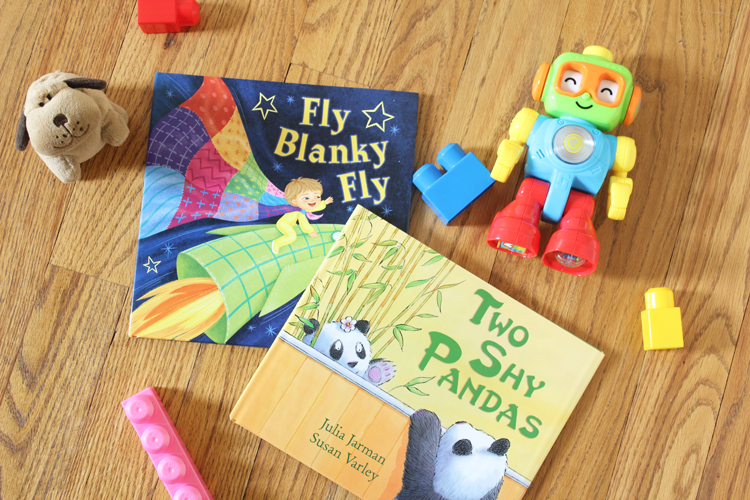 Both books are really cute and both are great stories. I love how they're hardback becuase I know they'll last a good, long time and get a lot of love. The illustrations were so wonderful. Caylin loved the bright, colorful illustrations in the "Fly Blanky Fly" book and she thought the pandas were so adorable in the other book. She DID read them. I knew she would. ;)
The other cool thing is that we've never heard of these two books before (and we have seen and own A LOT of kids books). Also, the value of these two books exceeds the subscription price, which is cool! It's a great value and just a fun little thing to get in the mail every month.
I also love the idea of giving a subscription to a child as a gift, too! How sweet would that be? Perfect for grandparents! Give the gift of reading!
So here are my thoughts on Bookroo:
I love it! My kids loved it, too! It's so important to instill the love of reading early on with children.
A Bookroo subscription is a great way to put some fun and excitement into reading for your children and I love that you're supporting a company that loves kids, loves books and is doing something good in the world.
The cost for a subscription is great and even more importantly, the value or the books that you get for the price is wonderful!
A subscription is another great way to build your child's library and it's a fun way to give them the gift of reading every month.
It would make a great gift!
Oh, and if you happen to get a book that you already own all you have to do is take a picture of yourself giving the book to someone else, send the photo to Bookroo and you will get $5 off your next subscription. How cool is that?
I just love the mission of Bookroo – "Our mission is to enable and empower parents to build their children's book collections in an affordable and exciting way through curated monthly book deliveries. We believe in the power and impact of the written word in the life of a child, and believe it's never too early to start reading to children!"
Now THAT is my kind of mission.
Check out Bookroo. You'll be glad you did.