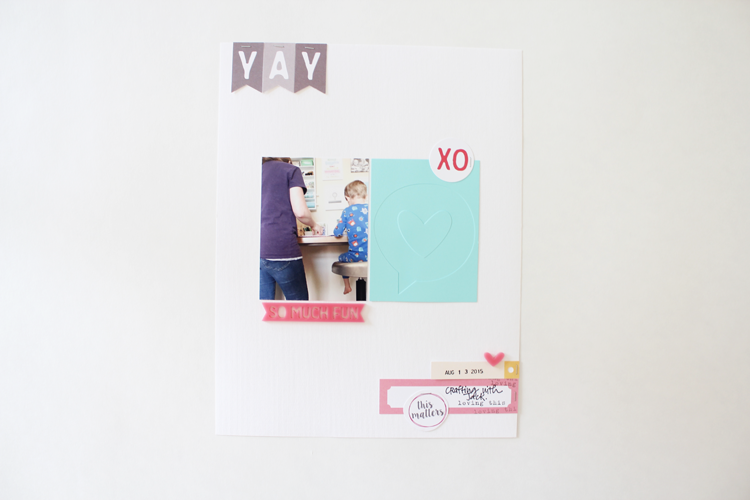 The older I get the more I am reminded about just how important photos are to me and my family. Looking back I am so glad that I have always loved taking pictures. Through the years, my camera has captured so many moments, big and small, that are gone in an instant, but through the photograph they live on and with just a simple glance at a photo, I am brought back to that moment. It's so amazing and such a gift.
I also know how important it is to get IN the photographs with my children. I want them to look back when they are older and SEE us together, having fun & making memories. I want them to not only feel the love that I have for them, but have this recorded memory of that love so that the moment gets to live on not only in their heart, but in the palm of their hand.
That's why on this day, I set up my phone with the timer and snapped this photo of Jack and I crafting away on my desk. He was working on creating a "monster story" and I was doing Project Life.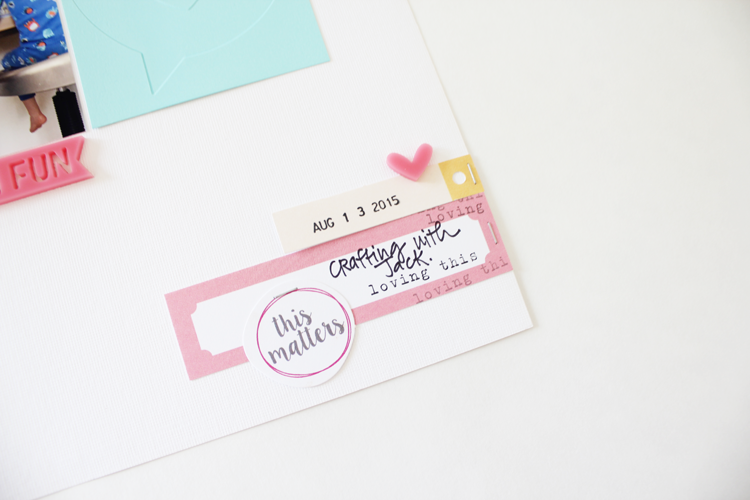 How cool is it that I have this photo of me and my Jack enjoying time together?!  It's just a super simple moment, but this photo says so much to me and I'm thankful that I took the time to do it.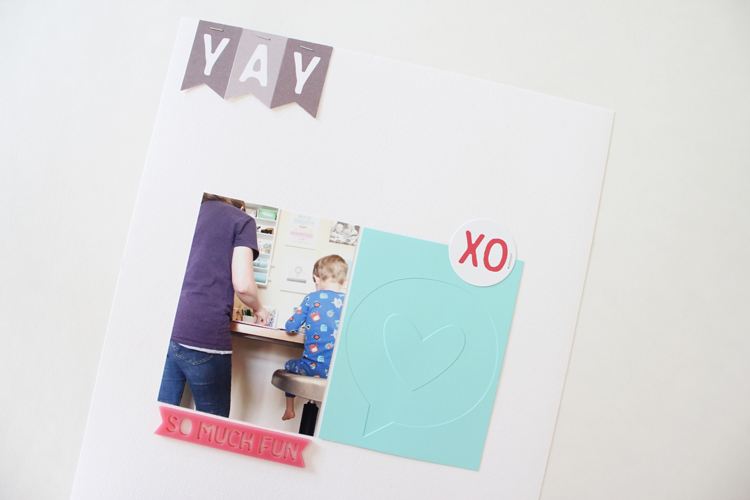 I have had a lot of fun creating super simple layouts this past weekend using some photographs and I knew I wanted to set this photo aside for a little layout. I'll just slip this into my Project Life album, super easy.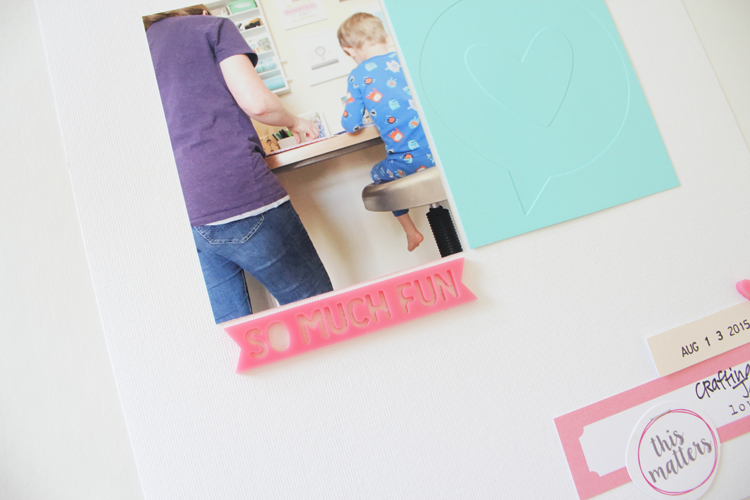 Take the time to get IN the photos with your children every now and then. Write down those little things they say that about make you pee your pants and give you the giggles because you WILL forget them. Be in the moment, but also document the moment so that it lives on.
It matters.