Hi sweet blog readers!
I have something so fun to share with you today! My sweet friend Kellie of Kellie's Stamps recently sent me some of her clear stamps to try and I am so excited to show you guys how I used them and what I think about them!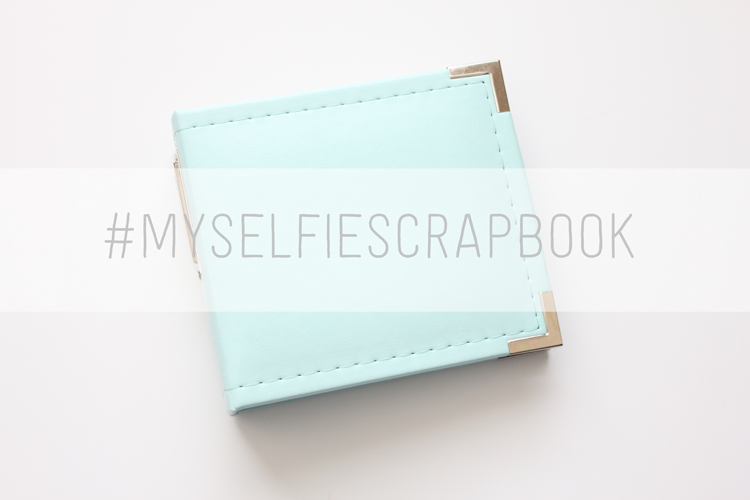 First of all, have you heard of #myselfiescrapbook? Well, if not – you're in for a treat and if you have – I bet you've been having fun with your #myselfiescrapbook, too!
Back at the beginning of April, some super creative and awesome gals got together and wanted started a project that they called #myselfiescrapbook. The concept was to create a mini album that is all about YOU.
They said: "The challenge? To document yourself throughout the month of April.
The reward? A mini-album that captures a snapshot of just who you are, right now."
You can read more about it all HERE and even start your own #myselfiescrapbook now!
How great is that? I mean, nowadays if you're like me – you don't get as many YOU facts into your albums and so this idea really struck a chord with me and I loved every moment of working on it in April and some this month. I've decided to continue this album throughout the year just adding tidbits about myself and what I'm currently loving, etc. and at the end of the year I will have a great snapshot of who I am in 2015. The ladies all had great prompts to help you through the month as well, which was very cool and helpful.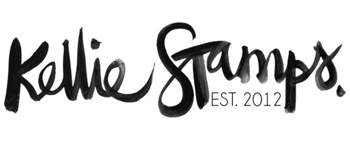 So this brings me back to my sweet friend, Kellie of Kellie's Stamps. She is one of the ladies who a contributor of the #myselfiescrapbook project. Her work and blog are fabulous so be sure to check her out. ;)
I thought it would be SUPER fun to use the stamps that she sent to me in my album; and I have to say that they were PERFECT for this little project and I am in LOVE with her products!!
Here's the beginning and start of #myselfiescrapbook using Kellie's Stamps, but remember that I'm going to continue to add to it throughout the year so I'll be sure to share more pages as I go along! ;)
I loved this 4×4 We R Memory Keepers mini album. I bought it a few months back and knew it would be perfect for this project! It came with some 4×4 single page protectors and also some page protectors with 4 2×2 slots. I loved the variety, but definitely need to purchase more of the single 4×4 photo sleeves. I used a little wooden heart that I had from Lawn Fawn and printed out #myselfiescrapbook on my computer and cut it out and added it to my title page with some foam squares for a bit of dimension. Loved the look! The #IWASHERE and 2015 are Kellie's Stamps. They are SPOT ON for this album! The #IWASHERE is from the Hashtag Mini stamp set HERE and the 2015 is from the Daily Mini stamp set HERE.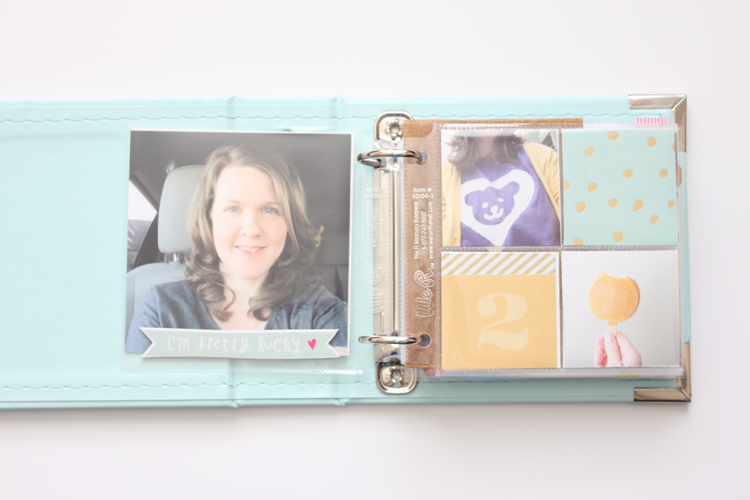 I started the mini album with of course a selfie! ;) I honestly am horrible about taking them and they normally turn out super dorky, but I was happy to have this project to challenge myself to take more selfies. The chipboard sticker on the photo is from the HIGH FIVE collection.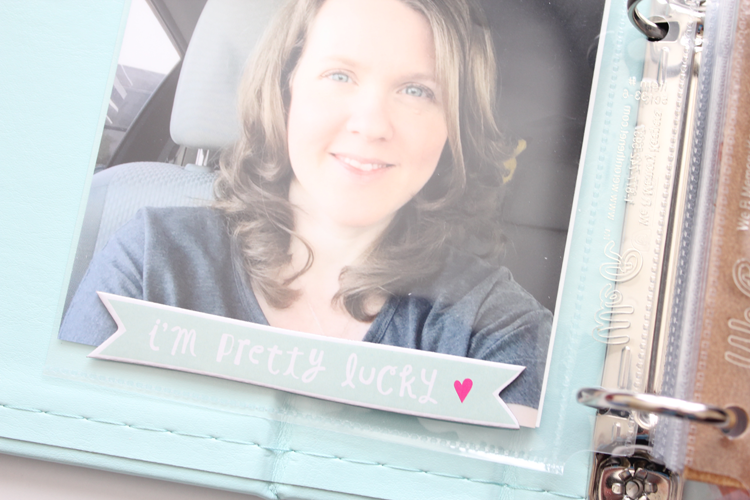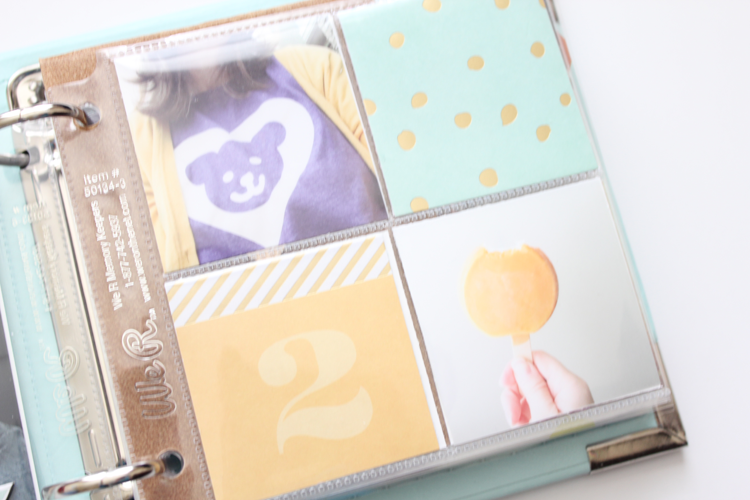 This page I included some things that I am currently loving: my new Jerry the Bear tee, the number 2 (my favorite number) and butterscotch dilly bars from Dairy Queen. The mini/gold dot paper is from Dear Lizzy – as is the #2 paper.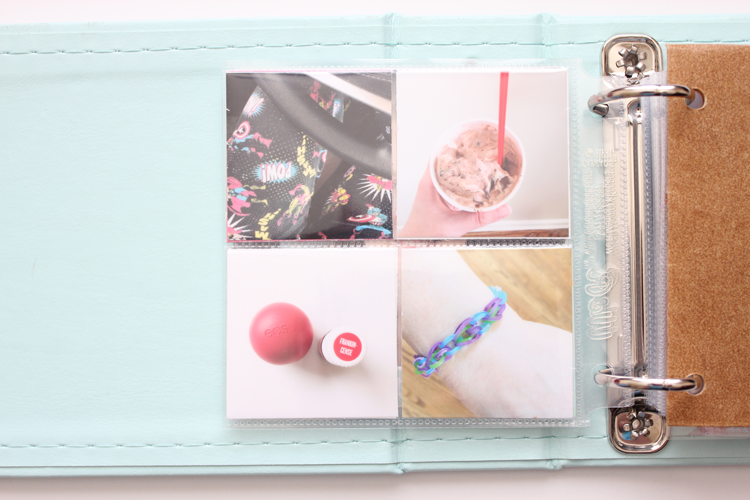 I continued to add photos of some of my current faves: my superhero PJ bottoms (my son Jack loves it when I wear these, LOL), my EOS lip balm, Frankincense essential oil by Young Living, brownie and cookie dough blast from Sonic (yep, I like ice cream just a little bit) and the heart rainbow loom bracelet that Caylin made me. Just little tidbits of things. ;)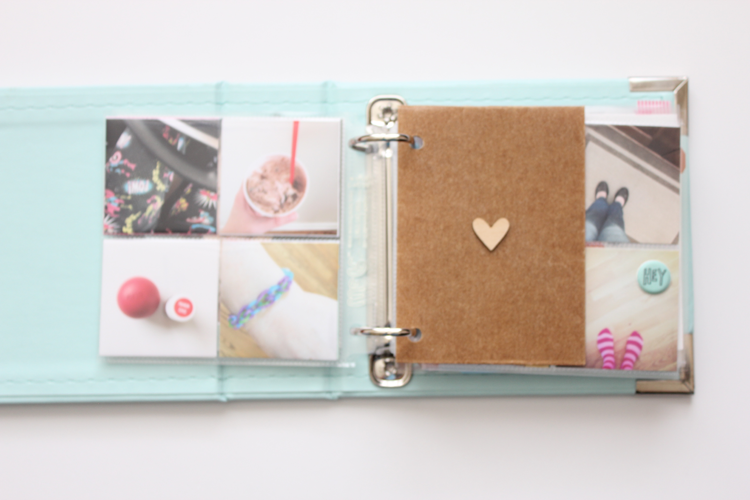 I included this little envelope with another Lawn Fawn wooden heart on it. Not sure what I'm going to put in it (it's currently empty), but love having it there to include a little note or something. That's to be determined. ;)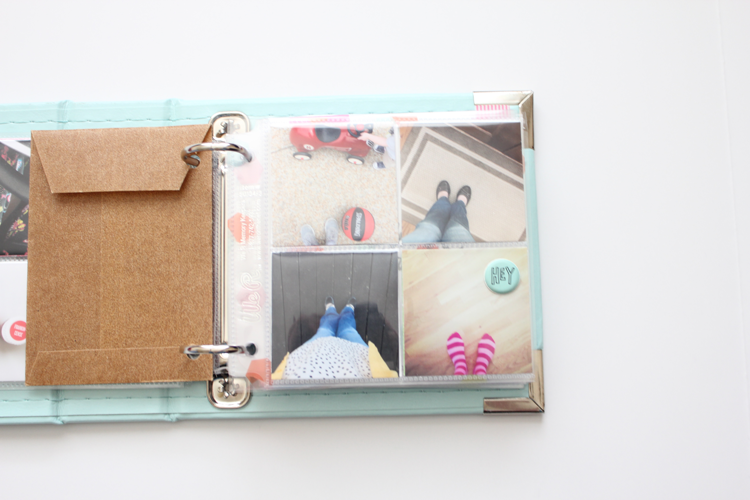 Then I included some pictures of my feet in various times of my life/day. I love these photos. This was one of the prompts and it was fun!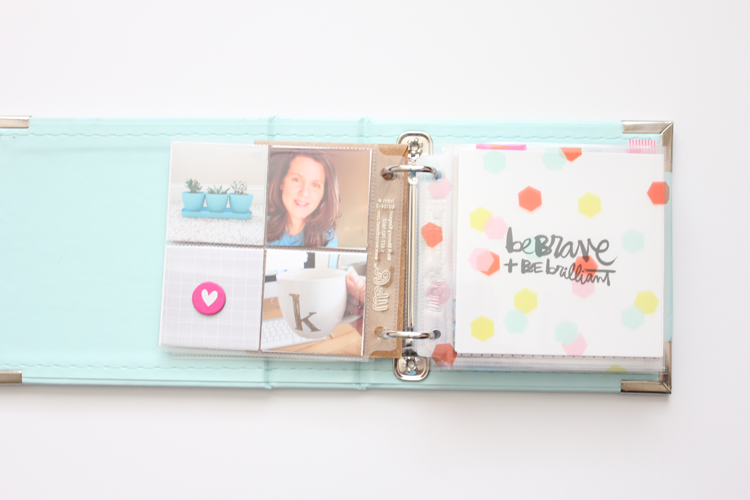 Then just a few more photos: another selfie (hey, I'm getting better at them! Yay!), a photo of one of my favorite mugs that shows a bit of my hand (another prompt) and then my beloved succulents. ;)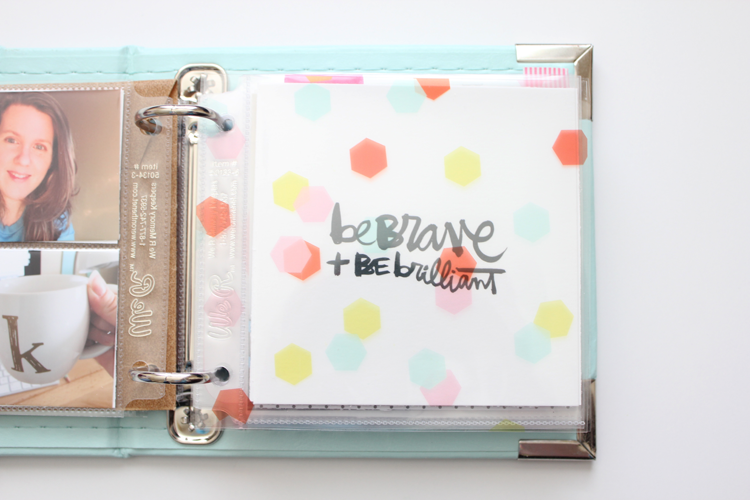 The hexagon is a piece of Dear Lizzy acrylic that I cut and just placed in the album.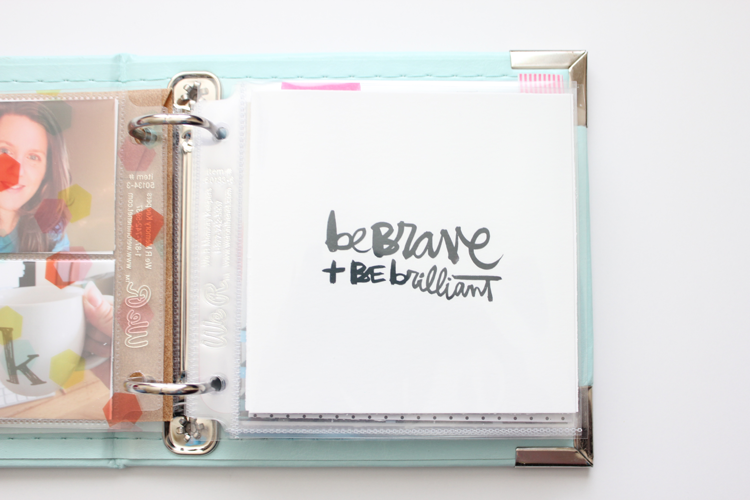 The acrylic is on top of this piece of white cardstock that I put a Kal Barteski tattoo. I just loved it and I'm so happy it has a super cool home now. :)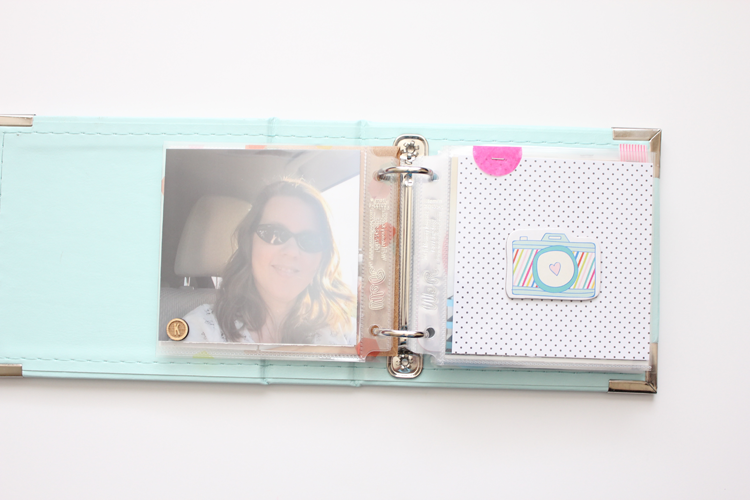 ANOTHER selfie (yay!)! Then the other page is just one of the 4×6 cards from my Confetti Edition Project Life cards cut down to 4×4 with a piece of tissue confetti stapled to it and a High Five edition chipboard sticker. :)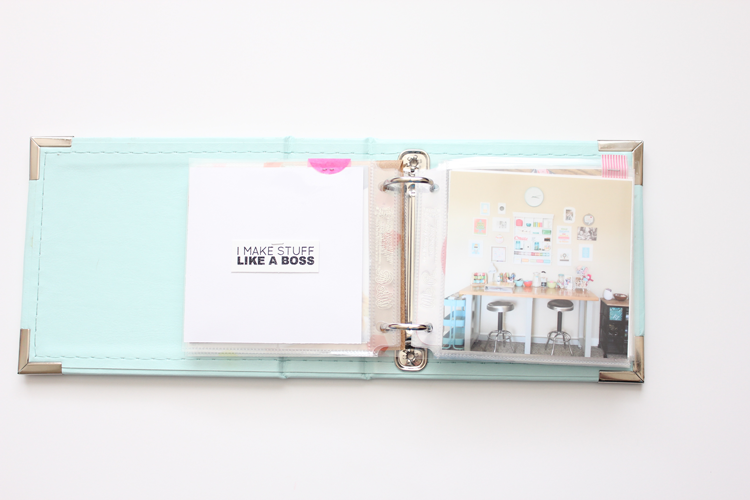 Ok, I love this next stamp of Kellie's. It says, "I MAKE STUFF LIKE A BOSS." How perfect is that? LOVE! I stamped it out on white cardstock, cut it out, added a staple and then adhered it to a 4×4 piece of cardstock. Done. Super simple, but love how it's simplicity.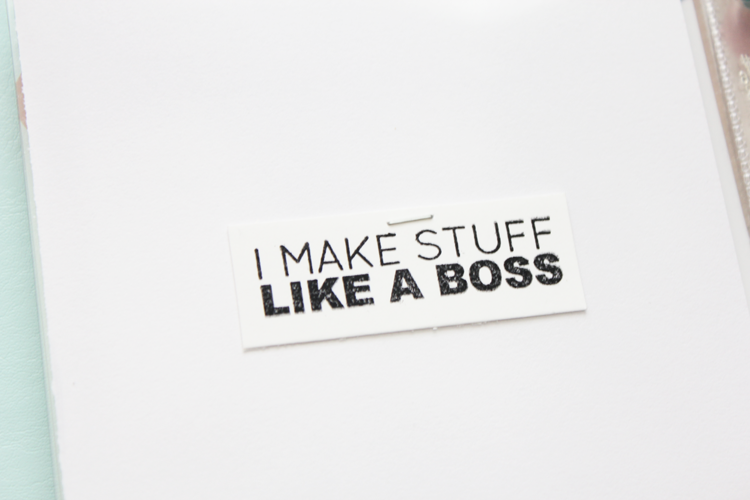 Here's a close up. That stamp of Kellie's is from the Hashtag Mini stamp set as well. So many great ones in that set!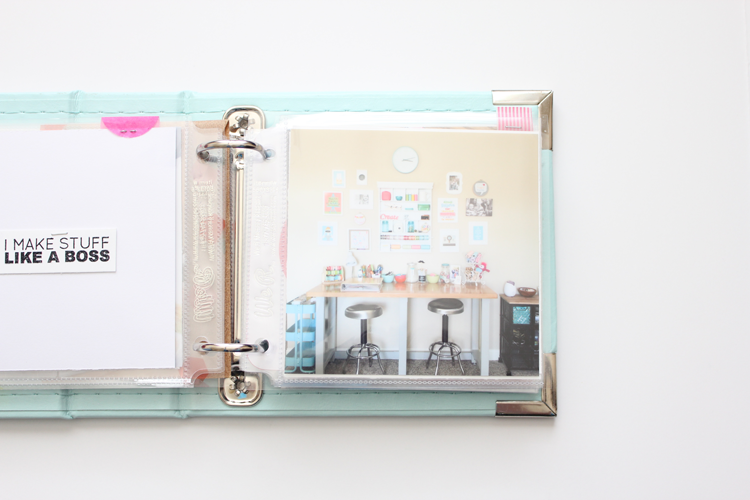 I then included a photo of my creative space that makes me happy. That's where all of the making stuff happens! ;)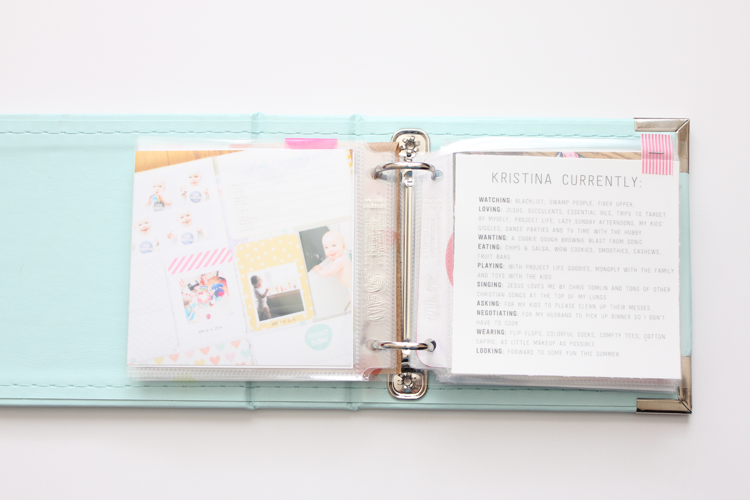 I wanted to include just a snapshot of one of my Project Life pages and then I added this "Kristina Currently" list as well. I do this for my kids every year and thought, "why not do it for MYSELF?" Good question, eh? YOU need to do it for yourself, too. Go ahead. DO IT.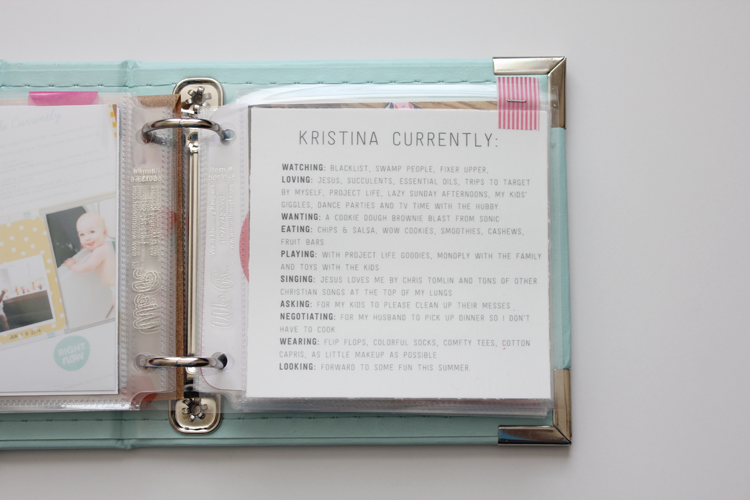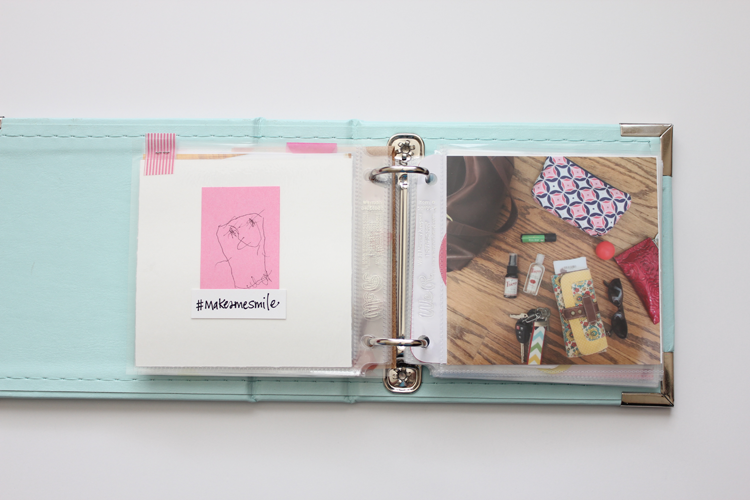 Then I included this sweet little post-it note that my son Jack made for me. He drew one of his famous "monsters" on it for me because he knows they make me smile. I used the little hashtag (#) symbol from Kellie's stamp set to create my own hashtag and said: #makesmesmile because it totally does. Love how that stamp is in there too so you can create your own if you want! ;)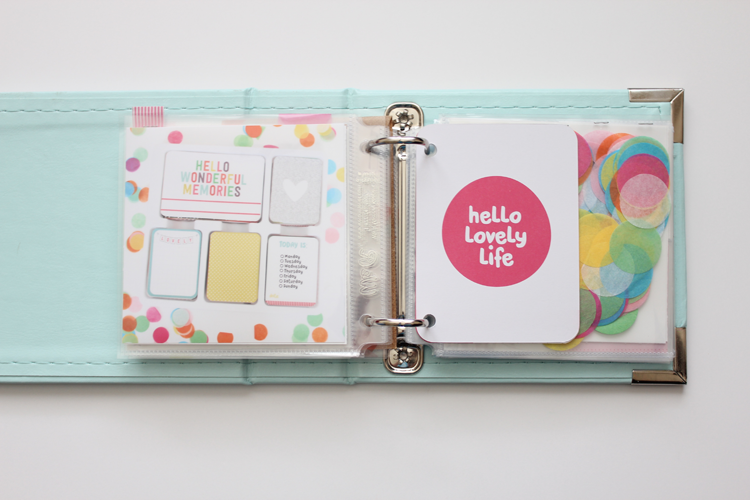 These next pages are all about the Confetti Edition that I designed for Becky Higgins and Project Life. I wanted to be sure since this was a pretty significant part of what has happened to me this year that it HAD to be included. Duh! ;) So I included a photo of the kit and then thought it would be fun to include some of the 3×4 cards as well.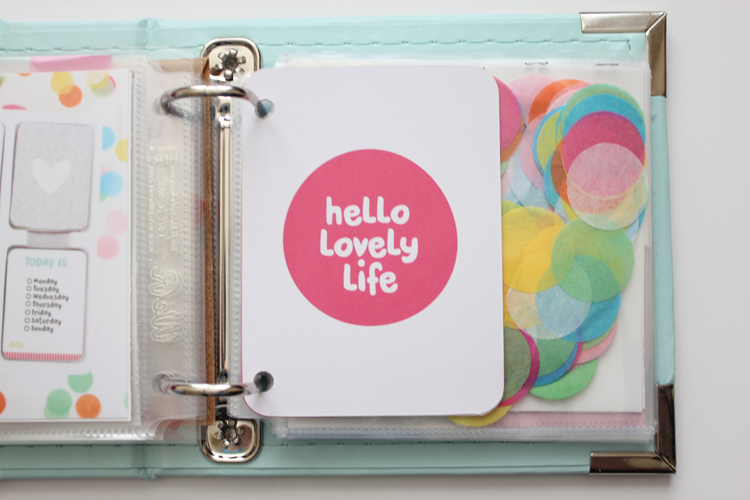 So I picked out one of my favorites and one to glue to it so there was a pattern on the backside (the yellow polka dot card) and then punched holes in it and voila! ;) The other side just has a bunch of colorful, happy and fun tissue confetti in it. That was a no-brainer. I just love that confetti and of course it went perfectly when talking about the kit. I'm sure I will go back and add more journaling to all of these pages as well. That's another thing I want to do. :)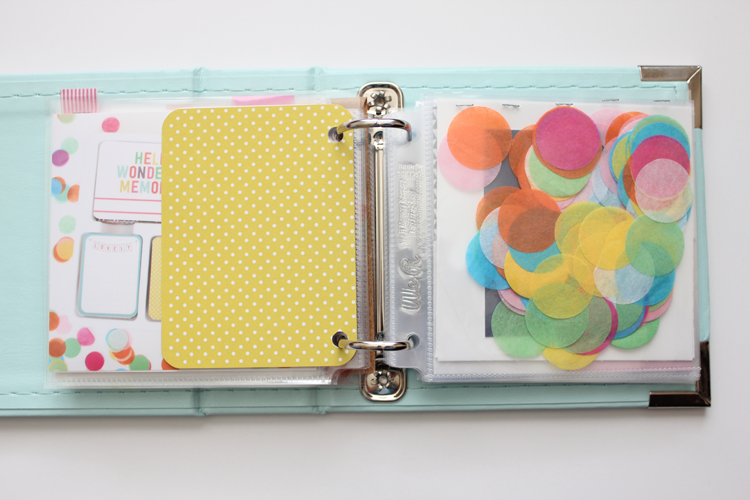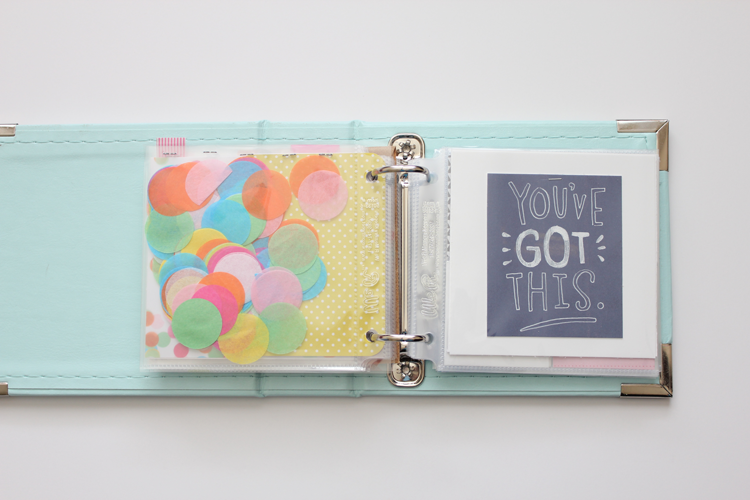 The other page of this spread I just included this little "you've got this" postcard graphic that was made for me. I loved the message and although I had to trim it down – it worked out perfectly because it was on a postcard that got a bit messed up in the mail. I love how I was able to salvage it and use it for this album. It's a good reminder to myself, don't ya think?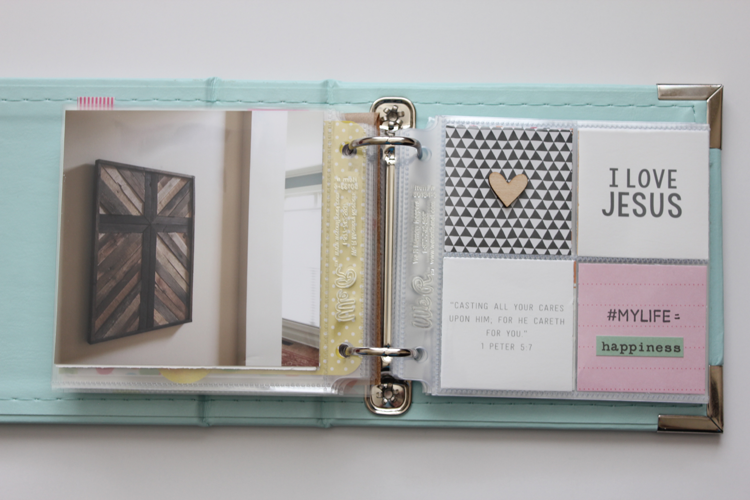 These pages talk a bit about my faith (which was another prompt). I love this beautiful wooden piece of art that my husband and kids got me for Mother's Day so I included that. I included one of my favorite scriptures and then used another one of Kellie's stamps  – #MYLIFE and then put = happiness. :)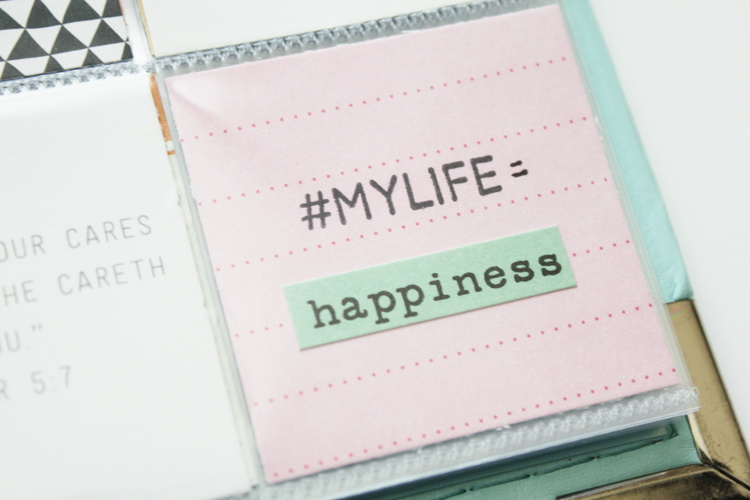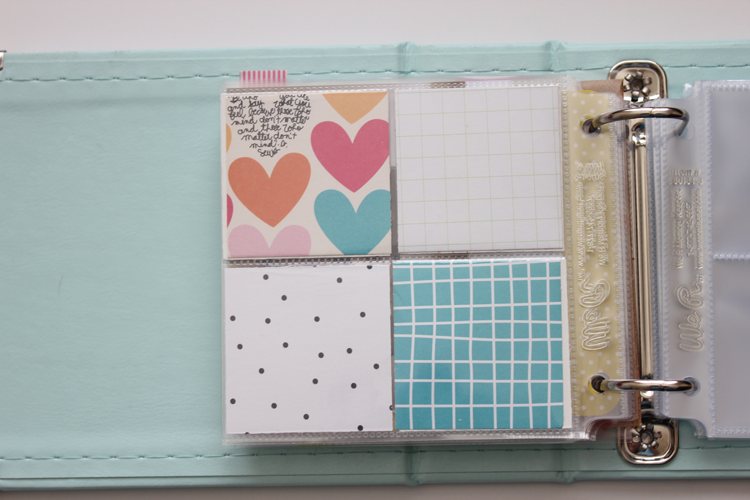 For now I just ended this album with some 4×4 pieces cut from Project Life cards. I am going to include some embellishments on these in the future and possibly some journaling, too.
Things I noticed when using Kellie's stamps: Her stamps are great quality and they stamp easily and cleanly. I love the trendy and relevant topics of her stamps, but they're also simple and classic as well which makes them super versatile.  They are priced really reasonably. I've got a couple on my wishlist (I think the next set I need is the TODAY stamp set. It would be perfect to use in this album as well as my Project Life album) and happy to see that they are priced great! I love how she comes out with a new set each month so be on the lookout for June's soon, I bet! Stamps are such a great investment because they can be used over and over again and these stamps are great for not only mini albums like this #myselfiescrapbook, but for Project Life pages, traditional scrapbook pages and even cards, too!
Thank you so much to sweet Kellie for the couple of stamp sets she sent me to try out. I am definitely going to be using these in my Project Life album, too and purchasing more!
You can find Kellie's shop HERE and her blog HERE. She's also on InstaGram HERE and Facebook HERE.
Disclaimer: I was sent two stamp sets from Kellie for free, but all opinions expressed in this blog post are solely my own. No other compensation was given. I just love Kellie AND her stamps. She is awesome and so are they. Simple as that. :)