Happy Project Life® Tuesday!
I'm back today with some more pages from my Project Life® album! I skipped ahead a bit to share these pages with you that use the new November OHDEERME Embellishment kit from Freckled Fawn. I'll be sure to share some of the pages I skipped with you as well in the weeks to come!  Oh, and please excuse the photos – I have yet to locate my camera battery charger and so these were taken with my iPhone. :)   
Here's a shot of both pages. I used cards from the SUPER CUTE mini edition, DEAR LIZZY mini edition, HONEY edition and BLUSH edition.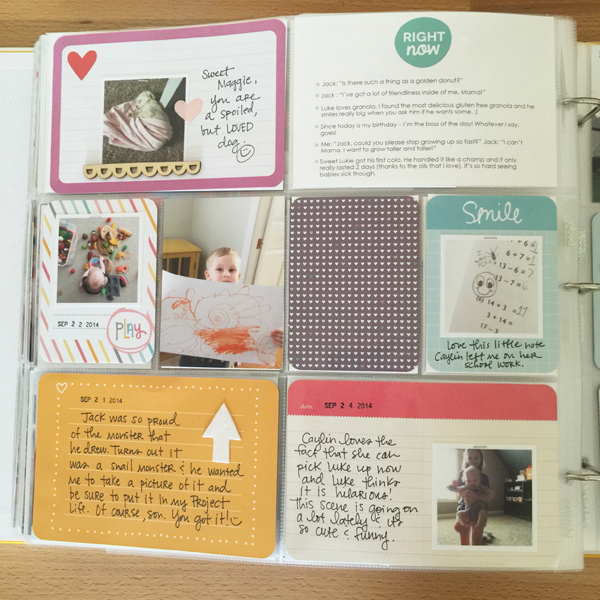 Here's the left side. I've slipped my Right Now Challenge card in and used mostly 2×2 photos on this page, with the exception of one 3×4. :)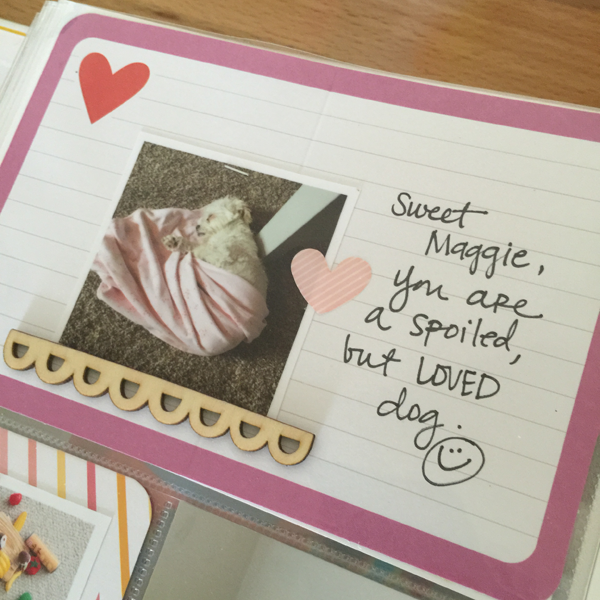 This sweet wood piece and the epoxy heart sticker are both in the November OHDEERME embellishment kit from Freckled Fawn.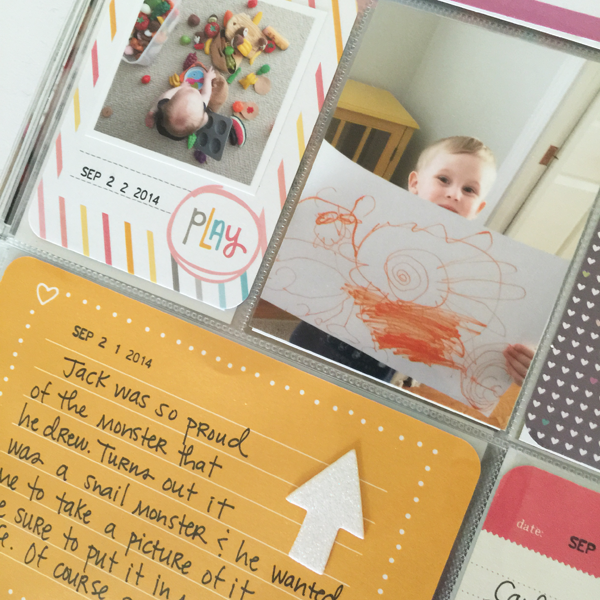 The white glitter chipboard arrow is also in the kit. Date stamp is by Becky Higgins.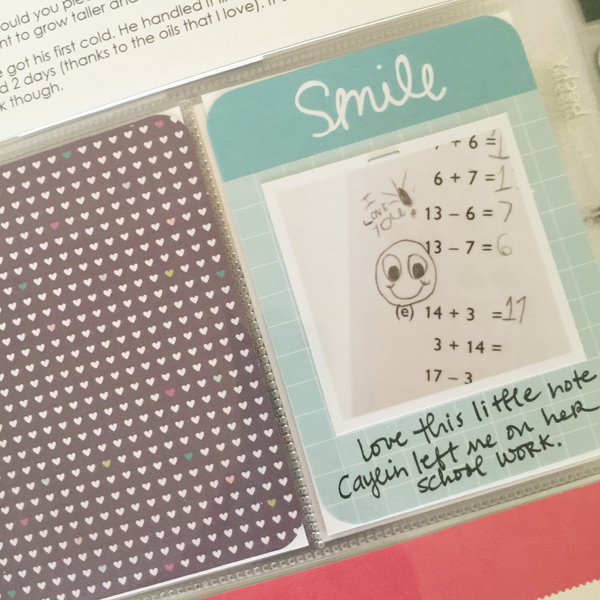 I just love this little photo showing the love note Caylin left me on some of her school work one day. ♥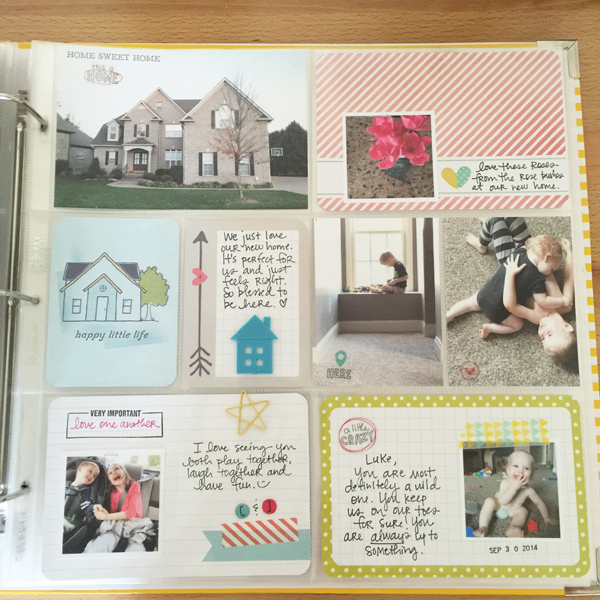 This is the right side. :)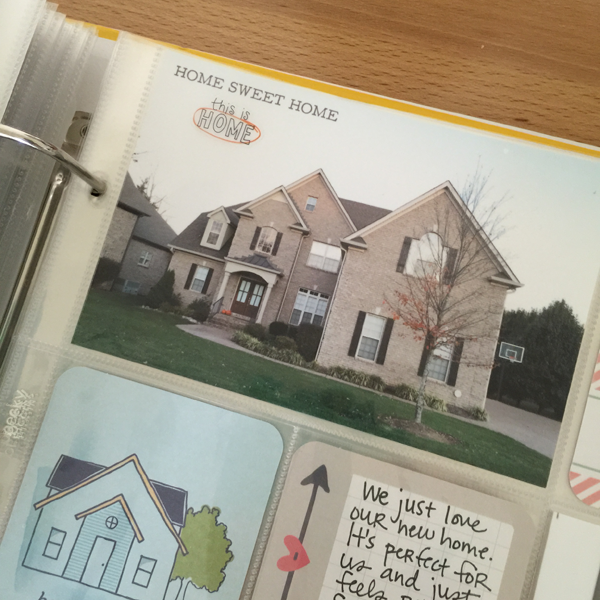 The "this is home" clear sticker is from the kit. There's a sheet of a lot of great sayings and phrases! SO cute!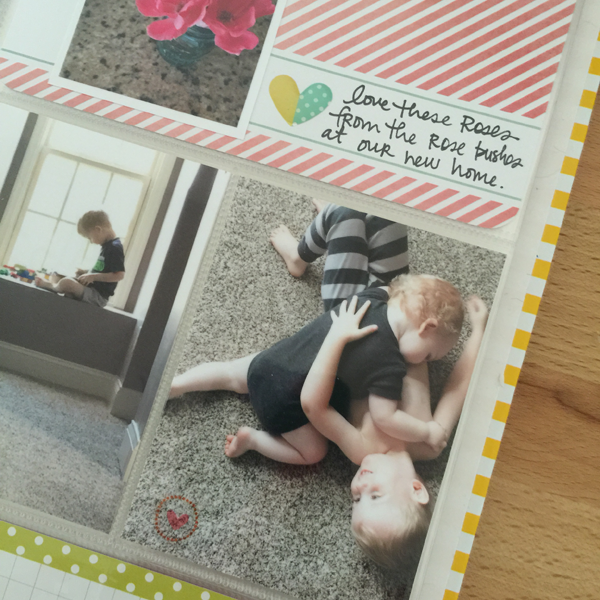 The epoxy heart and the little clear heart sticker (bottom left of photo) are both from the kit as well. :)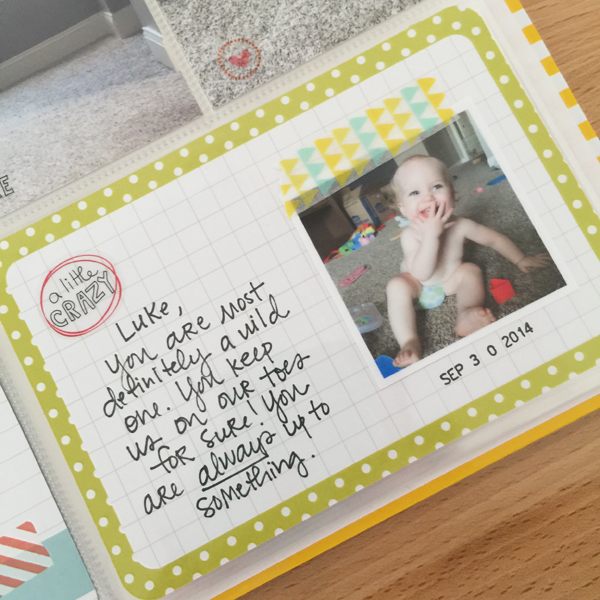 Every kit comes with some washi and I love the washi this month! The "little crazy" clear sticker is another one of the stickers on the sticker sheet that comes in the kit! SO versatile!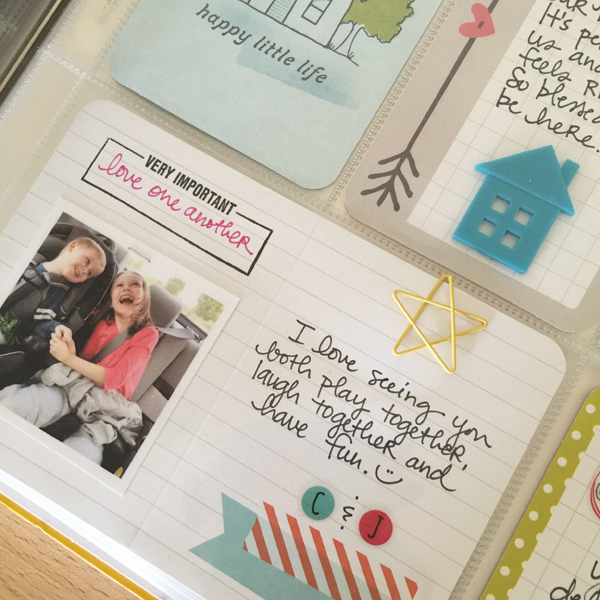 The "VERY IMPORTANT" is one of the acrylic stamps in the kit and the "C" and "J" circle stickers are from a sheet of clear alphabet stickers in the kit.  The super cure star paperclip is in the kit, too! Eeeeek! SO adorable!!
I hope you all are plugging away on your Project Life® album! I'm going to be linking up with my friend, Jessica, at The Mom Creative, too!
Have a blessed rest of the day, everyone! XOXO!