Hello sweet blog friends!
Popping in to say that unfortunately I don't have any pages ready to go for Project Life® Tuesday today! Ugh, I know! SO sorry if you've stopped by here to see some, but I promised myself that I need to give myself grace sometimes and this past week has been super busy and today starts 3rd grade and preschool for Caylin and Jack and so it's time to concentrate and get down to business this week!
Although I don't have any pages to share, I do have something else that I hope you'll like!
Some months back I was going through Caylin's GIGANTIC box of art projects, drawings, mini masterpiees, love notes, etc. that I have collected through the years. If you know me – you know that I HATE clutter and hate hanging on to a bunch of paper, etc. THIS box of papers though are super special to me and I just can't chuck them, ya know? I was searching around to find some alternative things that I could do with them and be able to incorporate them into my Project Life® albums.
I saw some really cute ideas, including THIS one and THIS one. Then I also saw THIS really awesome template that my friend, Rebecca, created. I just knew that it would be a perfect way to get a bunch of my daughter's artwork through the years onto one manageable sheet that I could easily slip into a page protector and that's exactly what I did!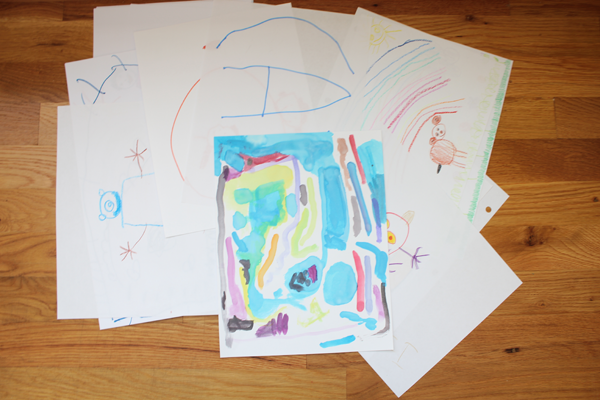 I took a bunch of Caylin's artwork that I had been saving, scanned them (you could easily just take a photo of each of them if you don't have a scanner) and then dragged and dropped the photos into the template that Rebecca created. SUPER simple! Once I was done with that, I just added the "CAYLIN'S ARTWORK" below and printed it out!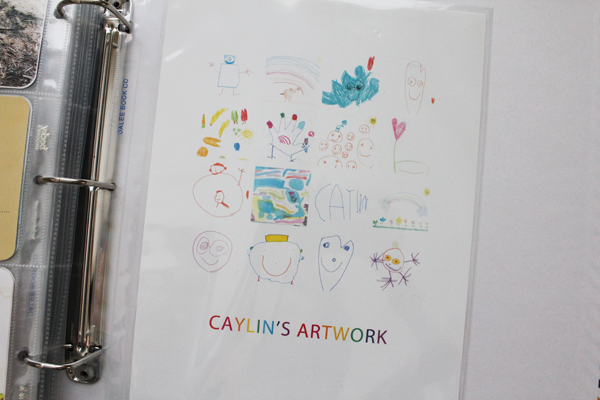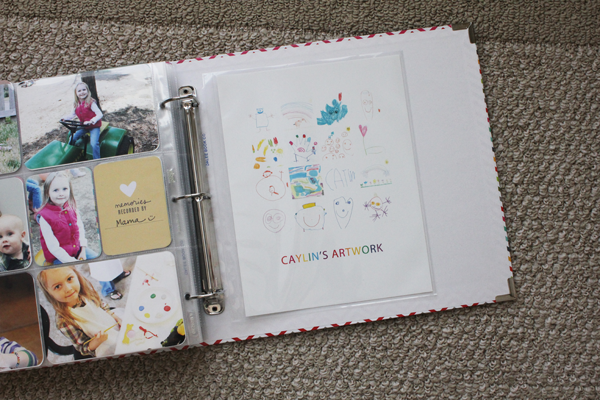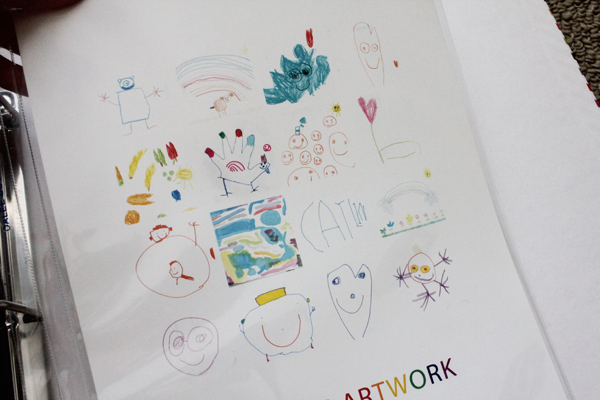 I'm going to do a couple more of these to get all of the artwork in to her Project Life® album and then I'll be up-to-date and will always have these special little pieces of artwork without all of the bulk and mess that the big box of papers created! Yay!

My friend, Rebecca of Simple As That has sweetly offered to give away THREE sets of these templates to three of my readers! All you have to do is leave a comment below letting me know if you have big stacks of kid art lying around, too! Tell me I wasn't alone! Ha!
Have a great Tuesday, friends! Hoping to be back next week with pages to share! I'm working on them!! ;)
Make it a good one! XOXO!