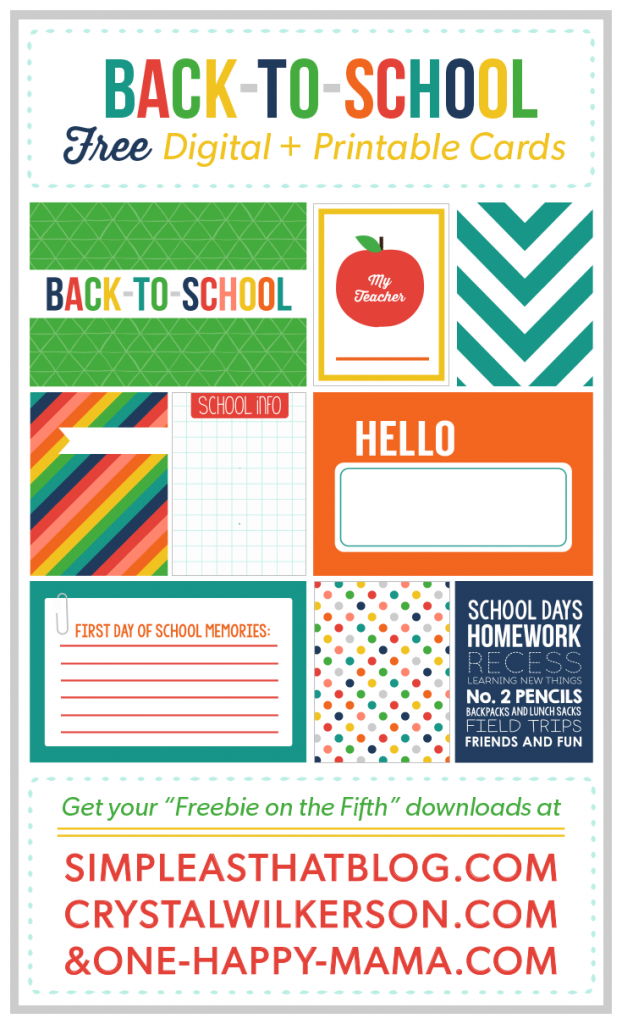 For this month's Freebies on the Fifth we have a fun set of Back to School themed journaling and filler cards for you! Scroll down for the link to download my three cards, then visit Crystal's Blog and Rebecca's blog to download the rest! All cards are available in JPG and PDF format!
Click HERE to download the three cards that I designed!
Hope you all enjoy it! Hard to believe school is starting back already?! Where did Summer go?
Have a great Tuesday everyone! I'll be back in a bit with my Project Life® Tuesday page shares! Yippeeeeeee!!!
XO!
If you complete a project using some of our cards we'd LOVE to see! Share on any one of our Facebook pages (Kristina on FB, Crystal on FB, Simple as That on FB), add a link to this blog post or share with us on instagram using hashtag #FreebiesOnTheFifth. We'd love the chance to feature your beautiful creations on Pinterest or any of our other social media networks!