A lot of people that I know and love are having babies and that makes this baby loving Mama super excited!
So there are lots of baby showers to go to and lots of baby gifts to get these lovely Mamas. I thought I'd share with you a special baby gift that I got for a friend recently.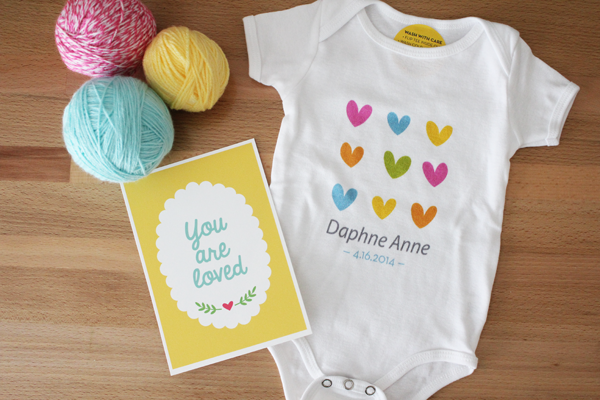 This gift is simple and easy to put together for the sweet new baby in your life.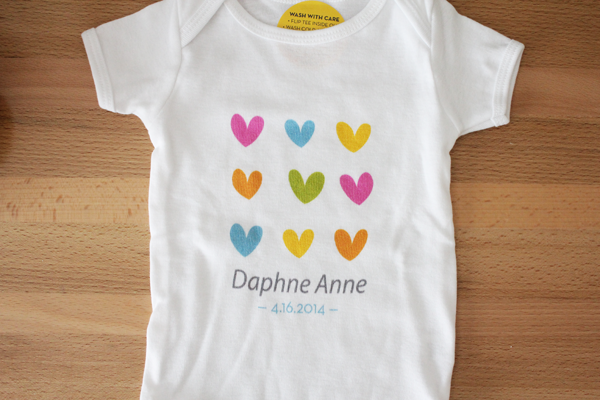 I just love these birth announcement onesies from Petite Lemon. Not only are they super adorable for babies to wear, BUT if you're like me and love to hold onto sweet little mementos from your baby's first year, it becomes a sweet keepsake when the baby grows out of it, which we all know is pretty quickly. By the way, I just love the name Daphne. Sigh.
So for this gift for a friend, I choose this adorable Happy Hearts Onesie from Petite Lemon and customized it with my friend's baby's name and birth date. There are other variations of this onesie, but I loved this one called "Candy." I love the sweet pops of bright, happy colors – just perfect for a little girl, I think.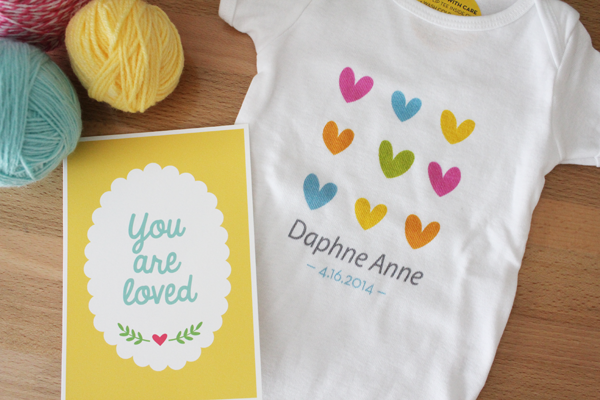 The next thing I did is add a super sweet and simple print from my shop, Baby Bird & Bub Bub. I thought it would be a sweet addition to this gift and it's something that can be easily framed and added to the baby's room or elsewhere in the home. It could even be put in a baby book or Project Life® album as well.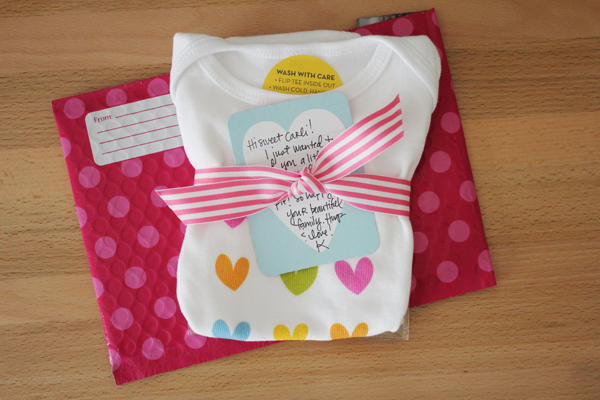 I then included a sweet little note (I used a Project Life® 3×4 card from the Kiwi edition) and wrote a little note to my sweet friend. Then I tied it with a cute pink & white striped ribbon, put it all in a super cute pink polka dotted padded envelope and that was it!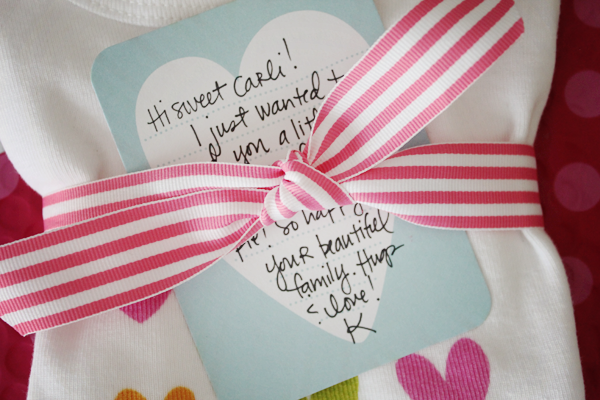 What you end up with is a really simple and most importantly REALLY cute gift that will be loved & cherished for years to come. Now THAT is a gift that keeps on giving. :)
Have a blessed day! XO!