Happy Project Life® Tuesday, friends!
Today I thought I'd share more from Luke's baby album since it has been a bit! So here are some more pages from it! I'm all caught up with the monthly cards and photographs and have also added some more pages of just random photos and photos of some firsts. Let me know if you have any questions! You can see more of his album HERE, HERE and HERE.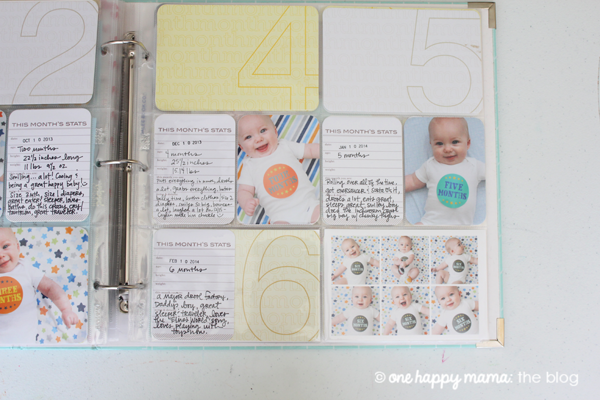 Here are months 4-6.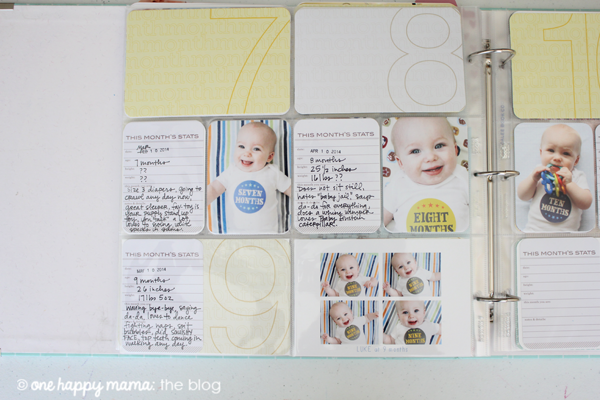 Month's 7-9. :)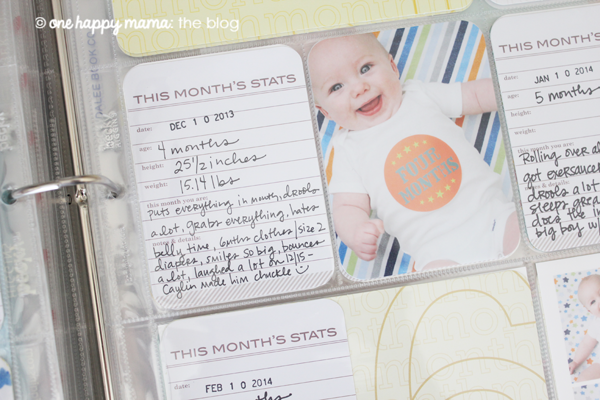 Here's a close-up of a month photo and card.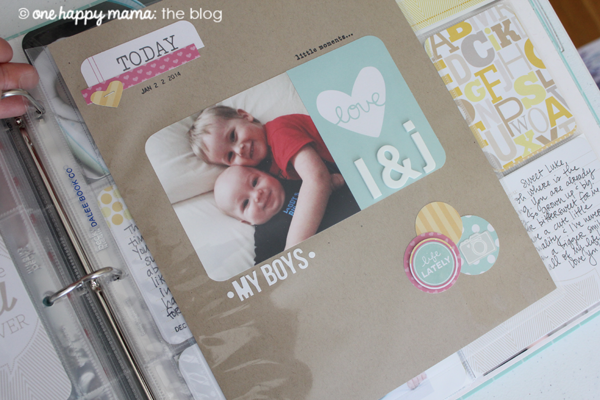 Sometimes I also create 8.5×11 layouts, too. So – I just took a regular 8.5×11 page protector and put 2 layouts that I've done that included him in it.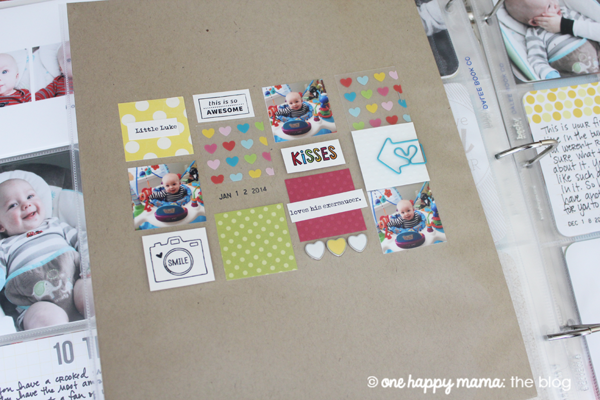 Here's another layout that's behind the first one.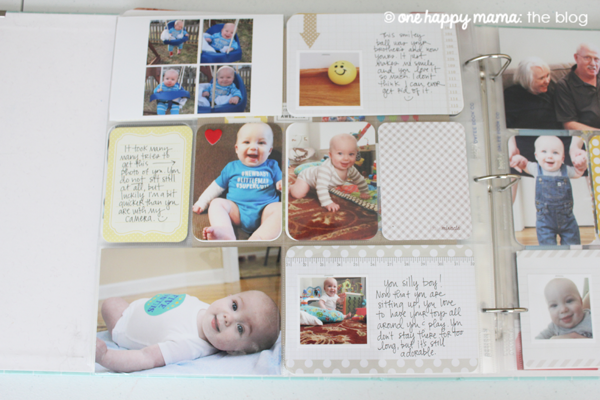 Here's the left side of another spread! Just more random photos, etc.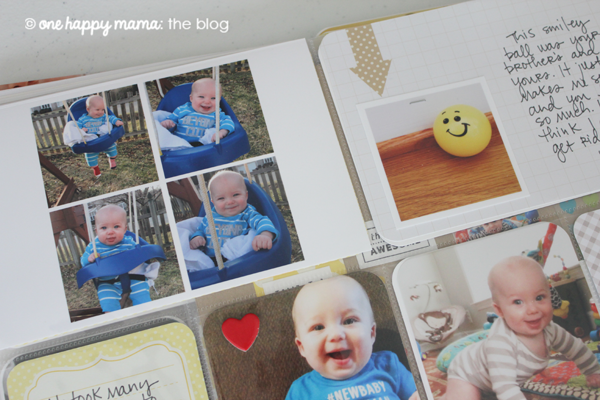 :)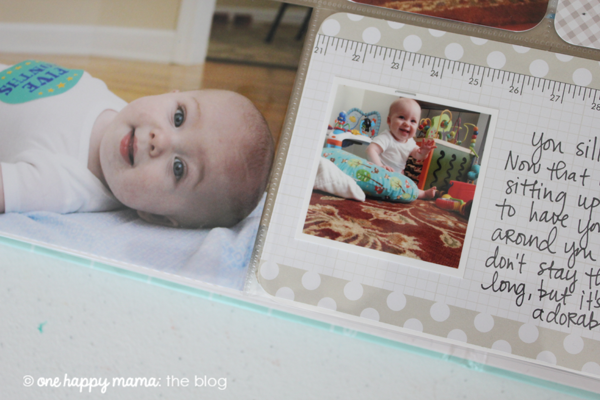 Lots of photos from my big camera and from the iPhone. I can't believe he's going to be a year old in less than 2 months! Ack!
I love how simple and easy it is to put together a baby album using Project Life® I HIGHLY recommend it!
Have a great rest of the day! XO!