Happy Project Life® Tuesday, friends!
Hi everyone! Here are my page shares for today!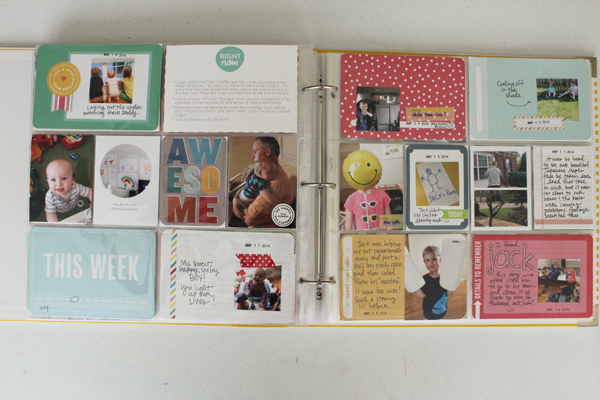 Here's a shot of both sides of my Project Life® pages I'm sharing today!  I'm using DESIGN A page protectors and lots of different cards. I've got one from a Studio Calico Project Life® kit (AWESOME), one from the Strawberry Edition, Kiwi Edition and Honey Edition.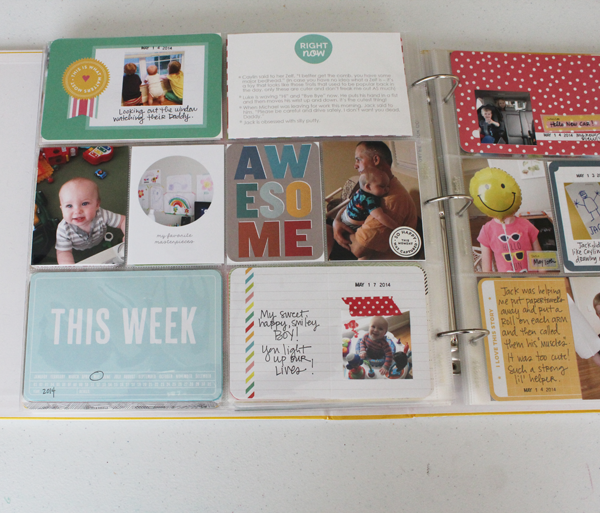 This is the left side. :) I've got my Right Now challenge card in there of course! Yay! :)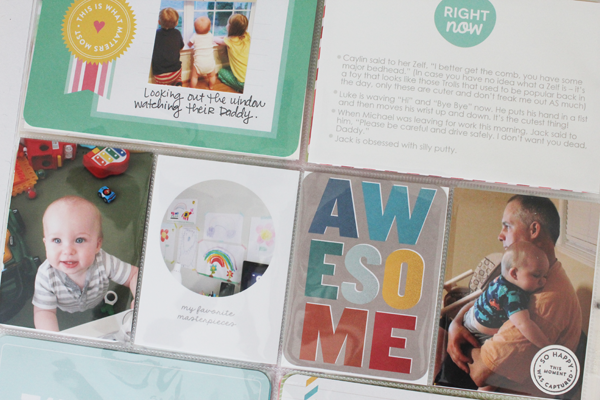 The photo template I used for the circle photo of my kids' artwork is from Tracy Larsen. LOVE her photo templates.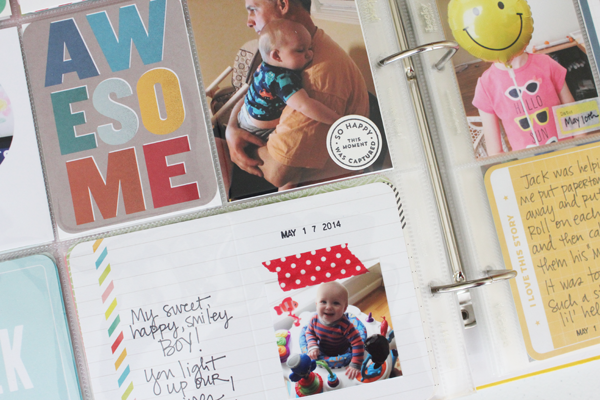 Closeup of some of the left side. Used a bit of washi tape and of course the Project Life® date stamp that's a must!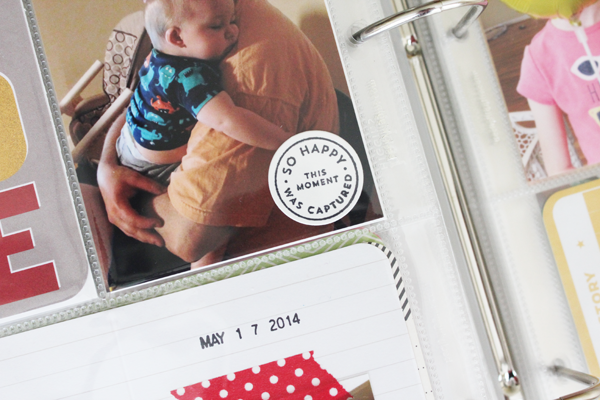 I used a stamp from the June OHDEERME Embellishment Kit from Freckled Fawn and then used a circle die to cut it out and then adhered it to the photo. Love that sweet stamp. EVERY stamp set in those kits is just super cute!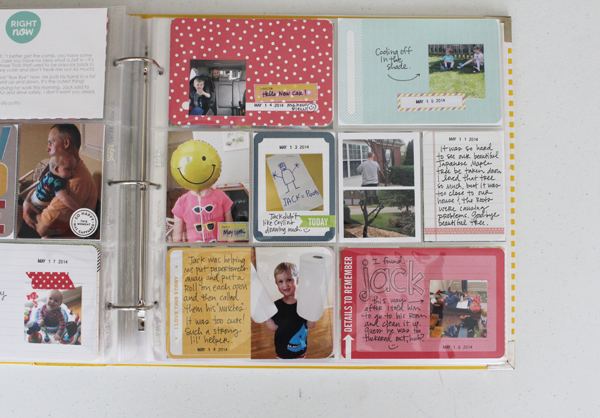 The right side. :)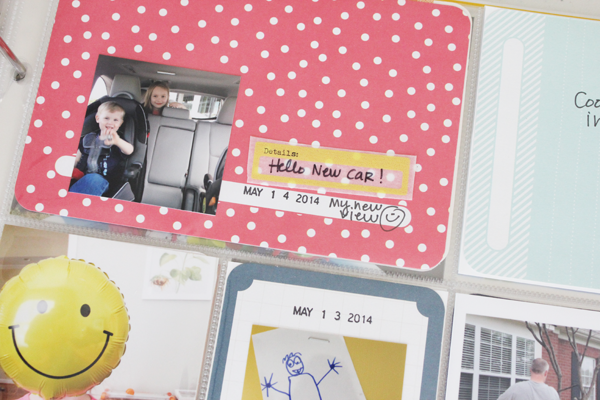 The "details" label used on the 4×6 card is actually some washi tape that comes in the June OHDEERME Embellishment kit, too! Such a cool washi tape! It has other labels on it that are perfect for Project Life®!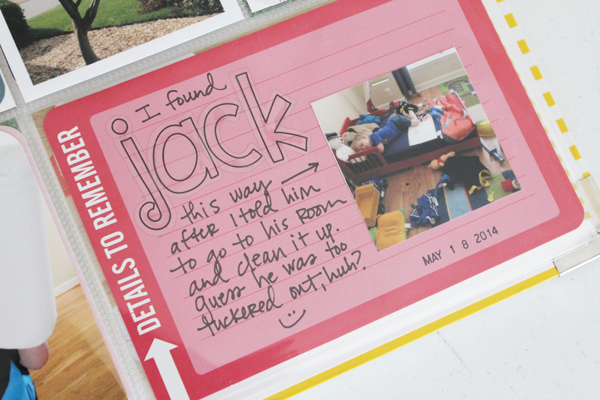 The transparency letters that spell "Jack" are also in the OHDEERME kit for this month. They are super neat!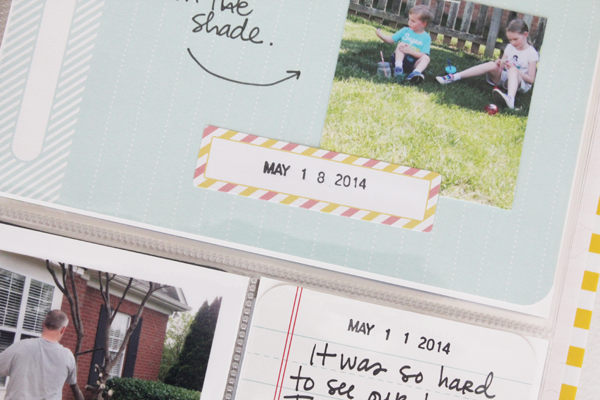 This label sticker is from that same kit, too! See – SO many uses for all of these goodies! This is the second week in a row I've used goodies from the kit and I have SO much leftover still!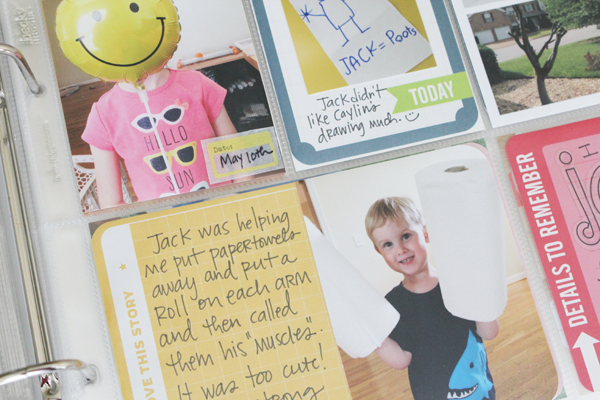 The "date" label is a piece of that same washi as above, too. Super easy to just cut a piece off, adhere to a photo or journaling card and write the date on.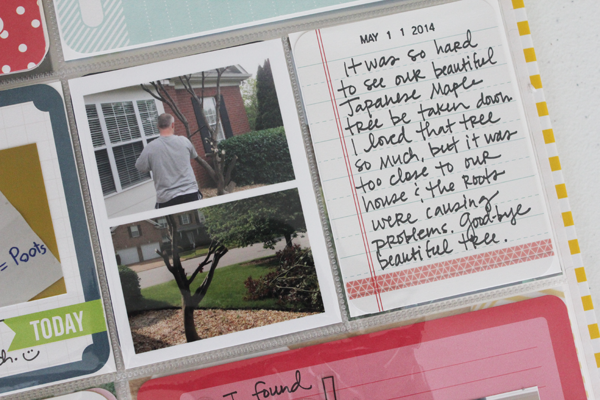 Lastly, I used one of the vellum stickers to embellish this plain Project Life® 3×4 card and the photo template again is by Tracy Larsen!
Thanks so much for stopping by today! I hope you have a blessed day! Make it a good one! XO!