Happy Project Life® Tuesday, folks!
Here are my page shares for today!
Same ol' DESIGN A page protectors for this week and no inserts. Super simple & fast, but I still love the way it turned out! I think that's what I love most about Project Life® – you can kept it so simple (the way it was intended to be used) and well – you end up with something that LOOKS like you put a lot of work into it, but you didn't!
I used cards from the Happy edition and also the Kiwi edition.
Here's both sides of the spread for today.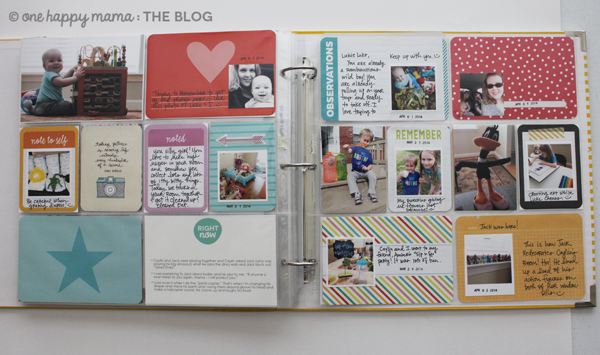 Here's the left side.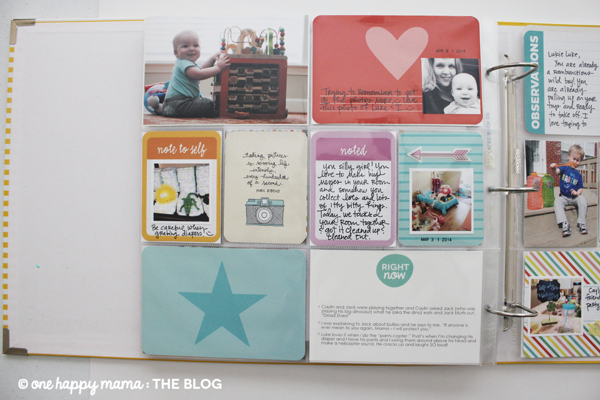 I just love this little 3×4 filler card from the Kiwi edition. It says on it, "Taking pictures is savoring life intensely every hundredth of a second." LOVE that. So true, eh?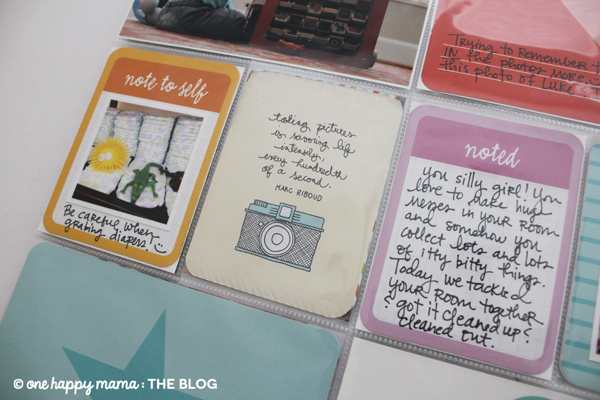 Here's another close-up of some of the left side. :)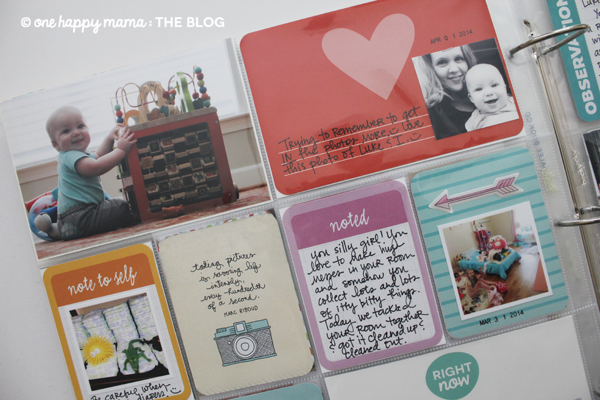 Sorry for the photo glare! It's super cloudy and rainy here today!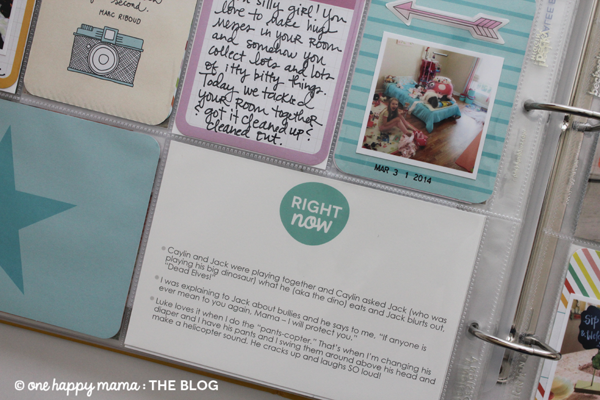 I love using a fine tip black Sharpie marker and of course my Project Life® date stamp!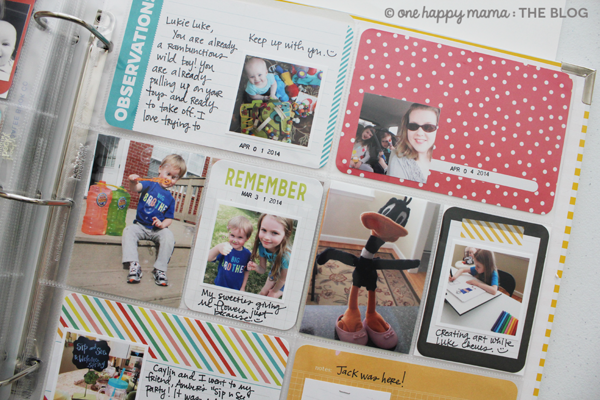 Here's some from the right side!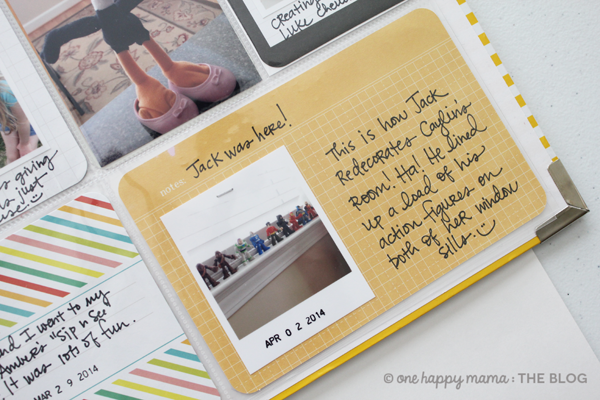 That does it for today! Thank you for stopping by! I'll have more to share soon! Sending you all hugs! Have a beautiful day even if it is rainy and cloudy (or heaven forbid SNOWING) where you are! Happiness IS A CHOICE!
XO!