Happy Project Life® Tuesday!
Here are my page shares for today! Let me know if you have any questions! I'm just bopping along! I'm actually working on two more page spreads so I'm hoping to get fully caught up soon and ahead of the game! Eeeeeek!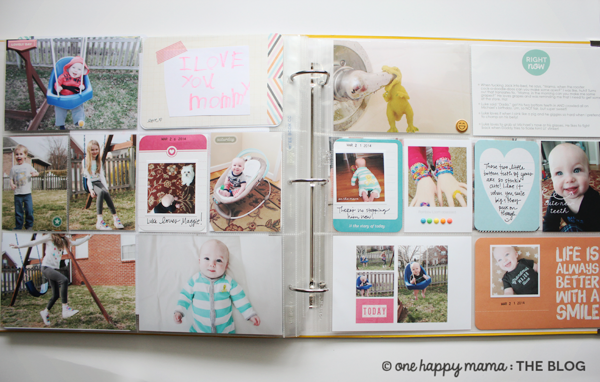 DESIGN A page protectors for this week's spread and no inserts.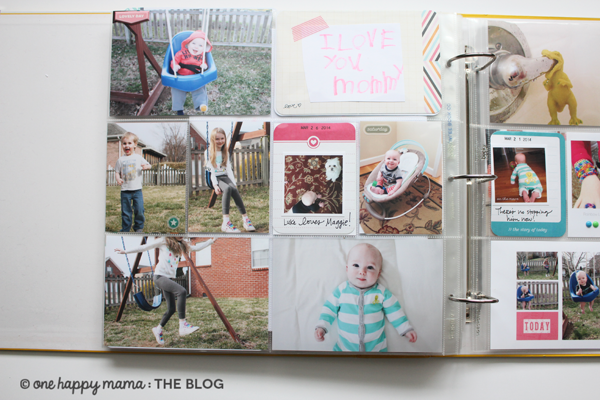 I used my NEW ABSOLUTE FAVORITE KIT – the Kiwi Edition. Sigh. LOVE it. So glad that I found some folks who would trade me some Kiwi cards for some Happy cards. I could NOT find that kit locally and it was driving me nuts. I highly recommend that kit though! LOVE it. I need more. LOL.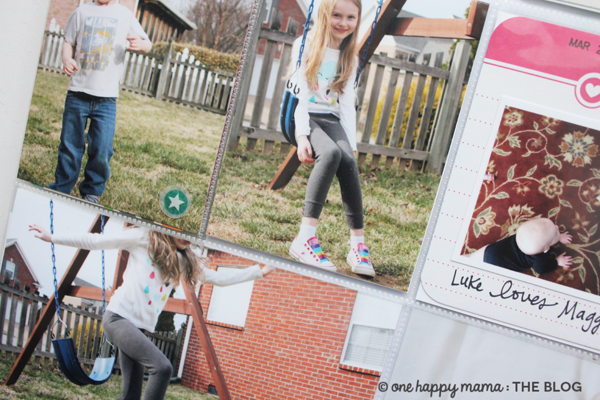 I also used some Freckled Fawn goodies as well just scattered about these pages. That little vellum star sticker is one thing.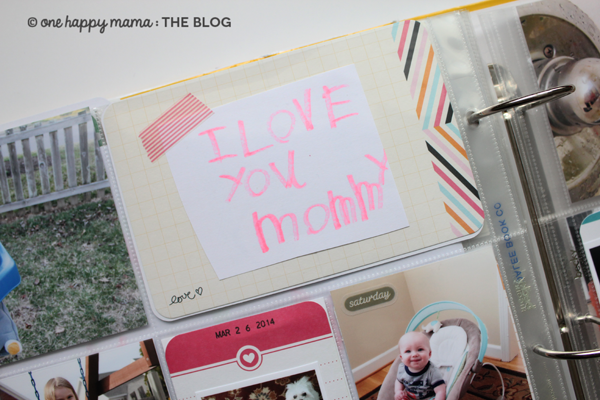 Caylin wrote me this note and so I wanted to include it. Added a bit of washi tape and it was done. Love including little love notes from my kids in my Project Life®. It not only captures their sweetness, but they're adorable handwriting. ;) Used the Project Life® date stamp, of course and that "Saturday" sticker is from Freckled Fawn, too.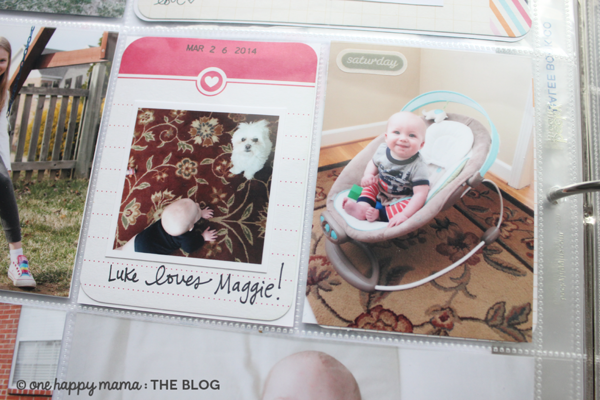 A little close-up for ya. :)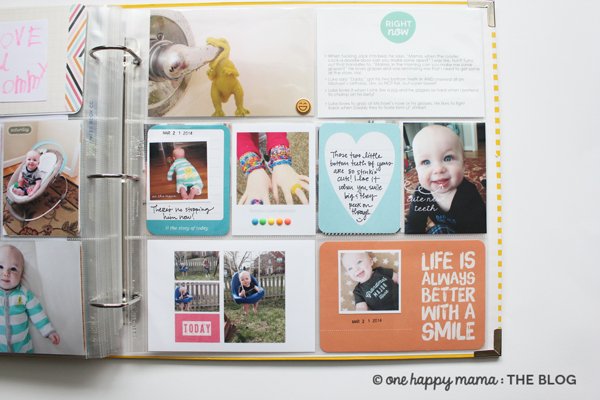 Here's the right side. :) More Kiwi edition cards, Freckled Fawn goodies and a photo template from Tracy Larsen. :)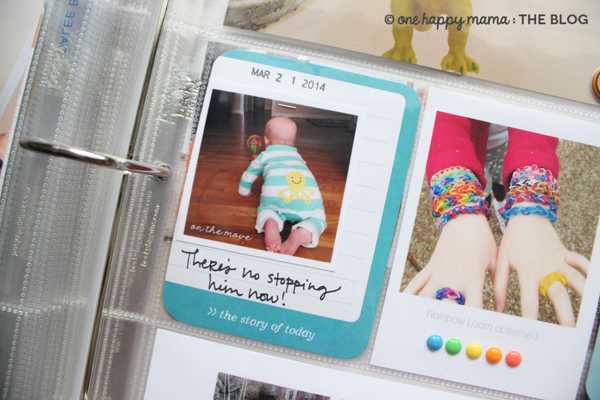 Here's a closeup of the photo template I used and that "TODAY" is just a digital card from Amy Tan's Cut + Paste kit that I dragged and dropped into that slot instead of a photo. :)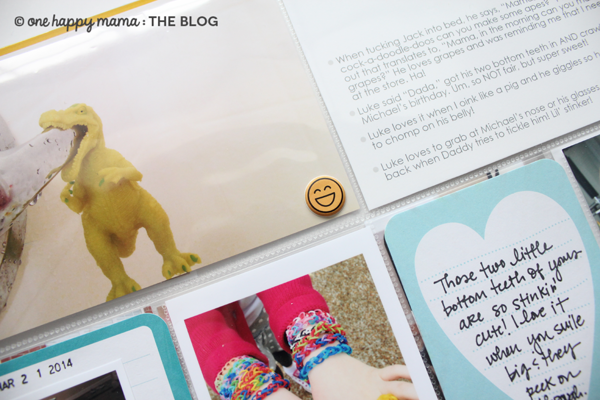 I love those little foam emoticon stickers. That's from Freckled Fawn. :) Also, included my Right Now Challenge card, of course.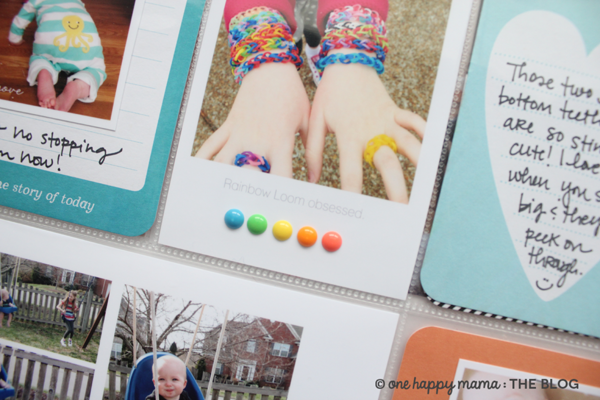 Another closeup. :) Those enamel dot stickers are from Freckled Fawn as well.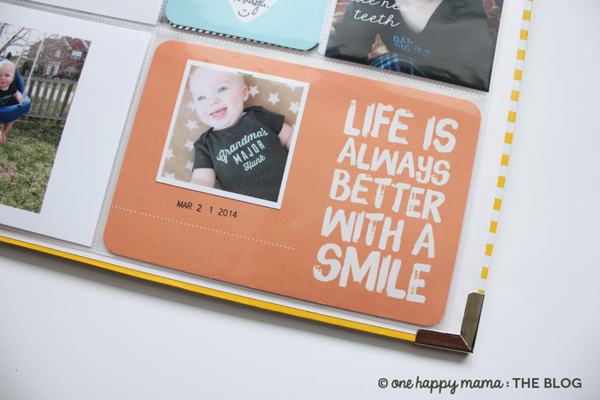 Lastly, just wanted to include a closeup of this sweet card and photo. Sigh. I love that boy AND his smile.
There you have it! My pages for today! Hope you enjoyed them and that you're taking this Project Life® journey with me! It's just SO easy and rewarding. Jack was looking through my album this morning and was laughing and pointing and smiling SO big at it all. Makes my heart happy.
Have a great day, everyone! XO!