Happy Project Life® Tuesday! And Happy April, too!
No April Fools jokes here! ;)
Here are my page shares for today!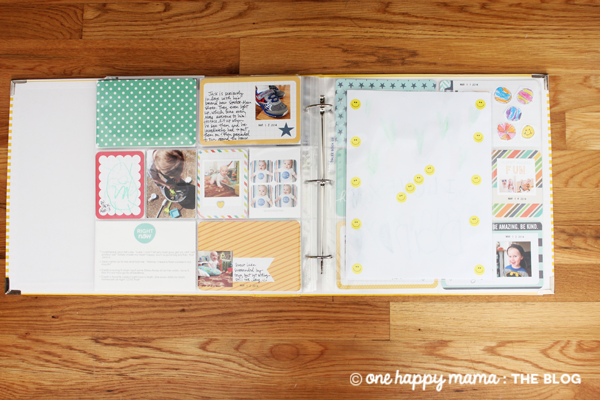 Here's my double page spread! I've got an 8.5×11 page protector in the middle. Both pages are DESIGN A. My go-to. :) I'm using the new HAPPY edition that I got yesterday and also using the HONEY edition, JADE edition and a card from the Childhood Bridgeport edition.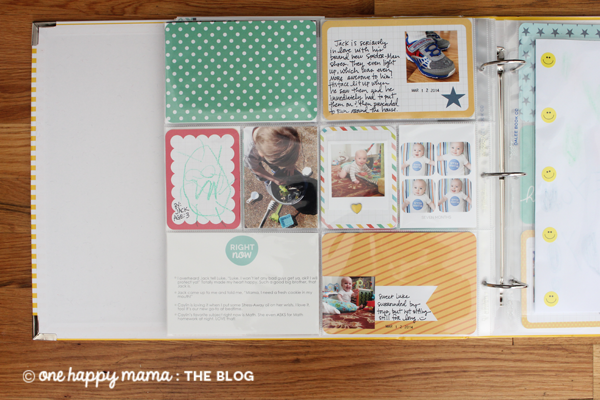 As you can see, I've added another Right Now Challenge card. That's a given. ;) Here's the left-side of the spread.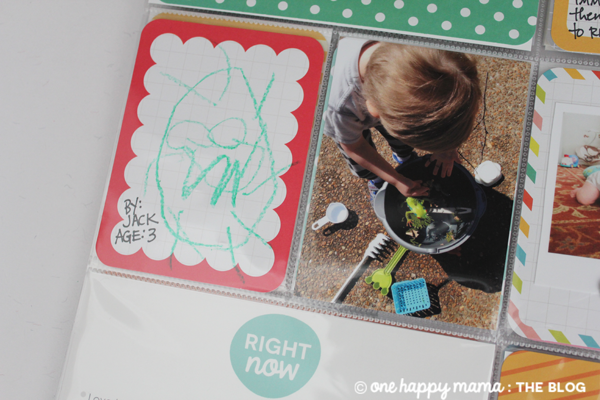 That little drawing is something Jack did. He was drawing all of these "monsters" on paper and so I grabbed a 3×4 card from the Honey kit that had enough room for his drawing and told him to draw me one that I could keep forever. And he did and was SO proud of it. I just wrote his name and age on it. Super simple.
That star 4×6 card is one from the new Happy Edition that you can only get on the Home Shopping Network. It's a super cute kit!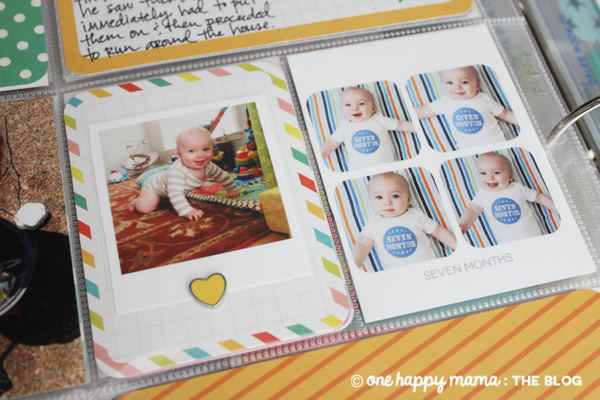 Another card from the Happy edition, a heart embellishment from Freckled Fawn and a photo template by Tracy Larsen.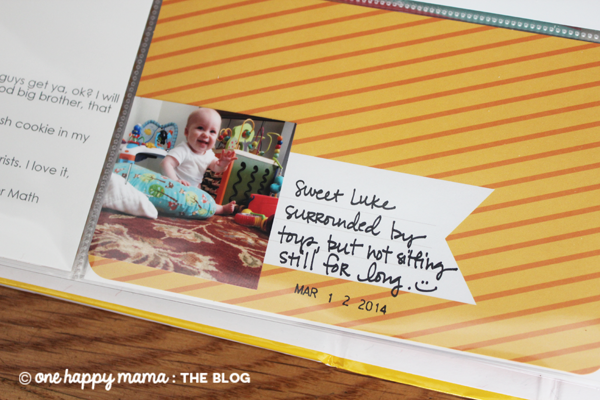 Love using the date stamp and this is another card from the Happy Edition. :)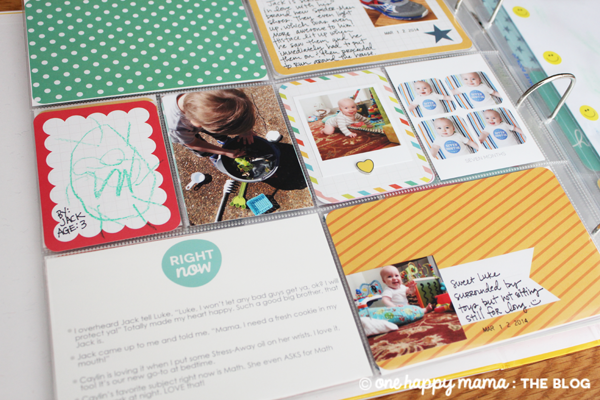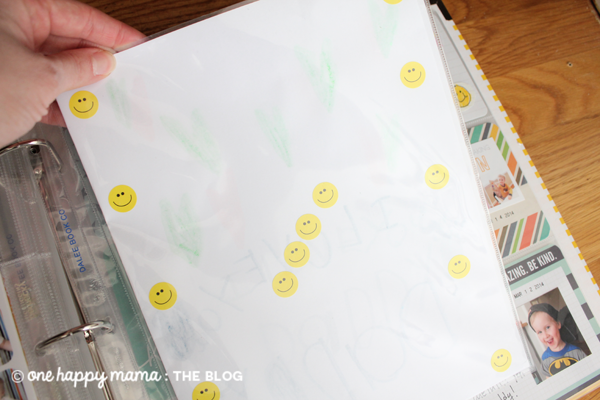 Here's the insert that I used this week. Caylin made Michael a BIG card for his birthday and I wanted to keep it so I slipped it in a layout page protector that I had. :)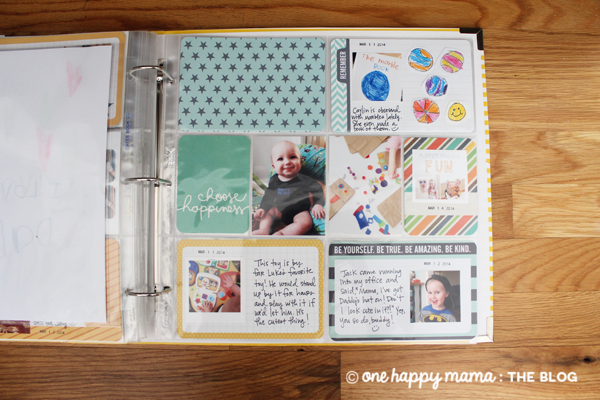 The right-side. :)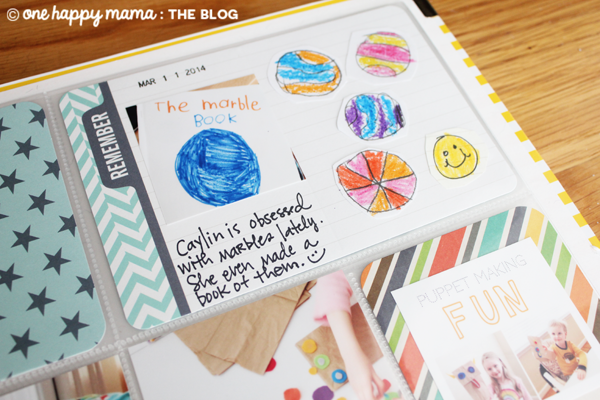 Caylin LOVES marbles right now. She made a little book about marbles and even drew these marbles and colored a set for herself and one set for me to use in my Project Life®. I love how my kids give me things to add to my album. It's so sweet and they love doing it!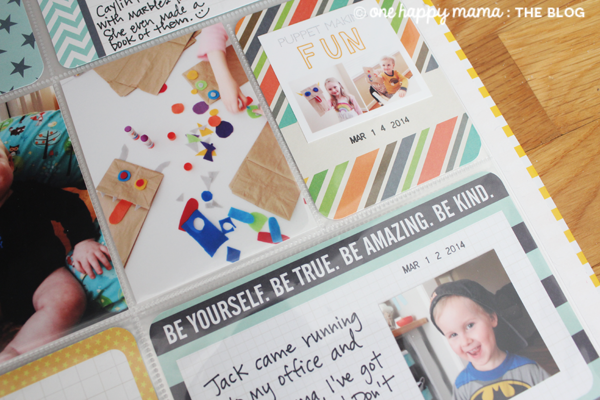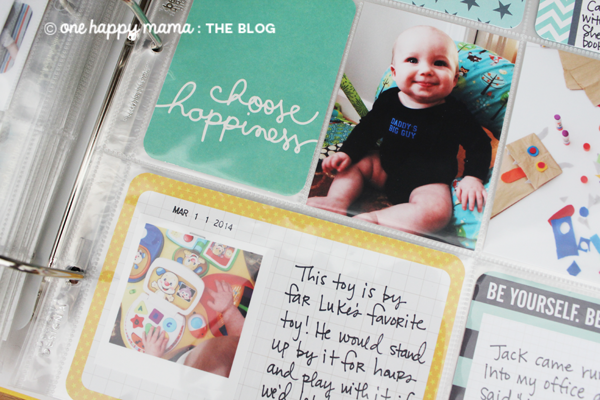 Well, that's it for today! Thanks so much for stopping by! I hope you have a happy day and a happy April ahead!
Hugs!