Hello friends!
I just wanted to jump on here really quick to ask you a favor!
My sweet friend, Melanie, owner of the awesome blog, Melanie Makes (and also a current sponsor of One Happy Mama) has been named as a top five finalist in Better Homes and Gardens first annual Blogger Awards in their Food: Family/Everyday Eat category!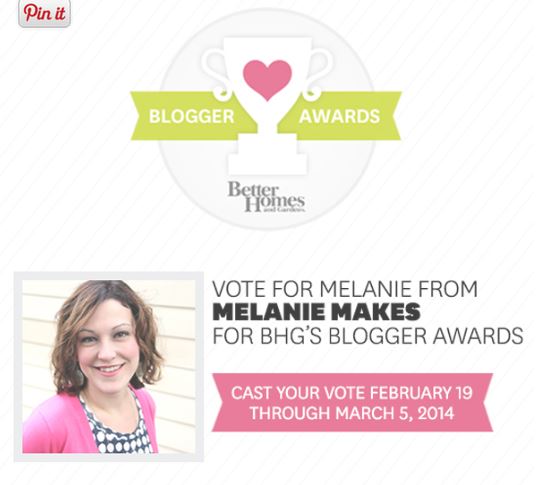 How cool is that?! If you haven't checked out her blog yet, it's a MUST. Melanie shares so many delicious recipes on her blog (wish I could cook like her!) and she also shares posts about family life and scrapbooking. It's a definitely must to read!
You can read about what she has to say about her nomination HERE.
So if you have a minute, please head on over HERE and vote for her blog! You can vote once an hour until the voting ends so plenty of chances to vote! Thank you, friends!
Go, Melanie, go!!