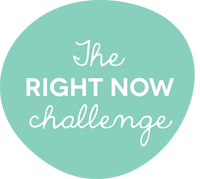 Happy Friday folks!
It's Week 9 already! Almost into the double digits! Cool! I cannot believe today is the last day of February! This year is already flying by! Just one more reason why I am glad I'm doing this challenge and why YOU should be doing it, too! Gotta get these life little moments down and documented before we forget!
"I'm as long as a buffalo!" – Jack
"So, everyone but bad people have belly buttons, right?" – Jack
I took an eyelash off of Jack's cheek and told him to blow it and make a wish. He quickly closed his eyes and then shouted, "I so wish I was a police officer!" ;)
Caylin just asked me, "Wouldn't it be cool if I made a note for God and wrote on it how much I love Him and put a bunch of heart stickers on it and He took it?! That would be so cool, wouldn't it?!" Guess what she's doing right now? I love her heart and her love for God.
Jack didn't want to eat any carrots so I told him to pretend he was Bugs Bunny and sure enough – that worked and he proceeded to have a conversation with me for the next 30 minutes as Bugs. I was, of course, Daffy Duck. ;)
That's what I've got for this week! I hope you all have a wonderful Friday and weekend ahead! Hugs and blessings to you!