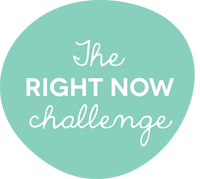 Week 4! Yippeeeeeee!
Here's what I've got and this week it's A LOT! :)
When tucking Jack into bed, he put his arms around my neck and said out of the blue, "I don't ever want to lose you, Mama." Totally made me cry. He has such a sweet heart. I love that kid.
Jack likes the word, "pooper."
Caylin pulled her Jessie doll's string and she said, "Howdy there! I'm Jessie!" To which Jack replied, "Howdy there, I'm Jack!"
Caylin was talking to Maggie (our dog) and called her a "Raggamuffin" because she's in dire need of a haircut. A few minutes later Jack called Maggie a "Dragonmuffin."
Out of the blue in the car Jack shouted out, "Hey puppy – you're awesome!" he was talking to the stuffed puppy that was sitting in Caylin's lap. ;)
Both kids had a dental checkup and both had no cavities and did great! Jack was a hoot! He was giving all of the dentist hygienists there hugs! He's already a ladies man! Ack!
Luke is super ticklicious under his chin on his neck!
Luke discovered his feet – Jan. 21
See. Some weeks I have a couple and some weeks I jot down a lot. No matter what – I'm just glad that I have given myself this challenge and when something worth documenting happens that I don't want to remember I either whip out a notebook, type it onto the notepad on my desktop, voice record it on my phone or tell my daughter and have her remind me! Ha! Just do it. You will love to look back on these moments. It's times like these that are too fleeting.
Have a Happy Friday and don't forget that TODAY is the last day to enter my giveaway that I have going on. You can see the details for it HERE!
Hugs!