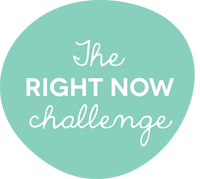 Hello! It's the first Right Now Challenge post of 2014! Yay! I'm so glad that you're here and that you're reading. Hopefully if you haven't taken me up on this challenge yet that you will starting NOW. Come on, you know you want to. ;)
You can find out just what The Right Now Challenge is all about HERE.
Ok, so let's start it off. Here's what I documented this week:
Jack: "Luke's head looks like a big moon!"
Jack doesn't call Caylin, "Sissy" anymore. It just happened all of a sudden. He very rarely called her by her name up until now and I have to admit – hearing his little voice say, "Caylin, will you play with me?" is just the cutest. ;)
Luke has started to hold his arms out now if you stand in front of him and hold your arms out to see if he wants you to pick him up. I just love that.
Jack got in trouble for lying and when I asked him why he lied he said, "Because I didn't tell the truth!"
The kids are really into the Skylanders Giants figurines. I have NO idea what they are all about, but I do know that they freak me out a bit.
First week of 2014 down! Hope you follow along and do the challenge, too! If you'd like to grab the new & updated Right Now Challenge button above – click HERE to download it.
I have also made a new Right Now 4×6 card as well: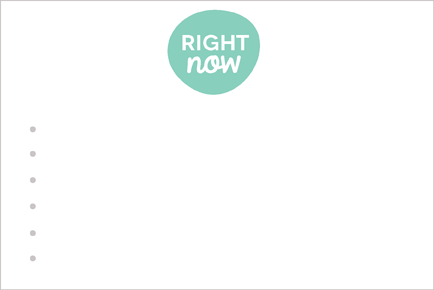 You can click HERE to download the PSD file! Enjoy!
Have a great Friday and weekend ahead!