Happy Project Life® Tuesday! Can you believe that there's only one more of these left in January? Geesh! Time is a-flying!
Ok, without further adieu – here are my pages that I'm sharing this week: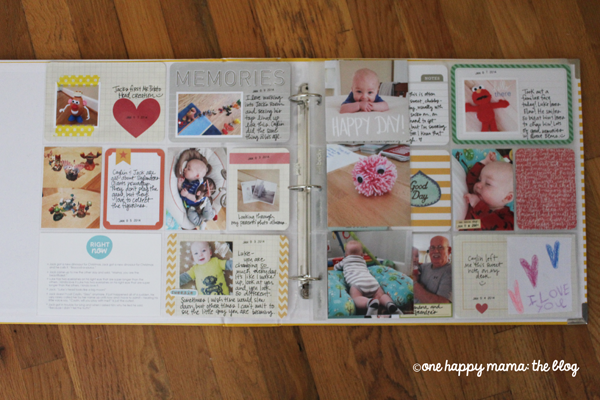 This is the first two-page spread of the new year. I haven't done our cover page yet. I usually wait until later in the year to do it. LOL. It's so intimidating to me, plus I love to add new family photos that we get done that year to the cover and we do those in the Fall, usually. :) So … I'll have to show that to you all later this year! ;)
Here's the double-page spread. DESIGN A page protectors and honestly a mishmash of kits – mostly KRAFT, JUST ADD COLOR, HONEY and JADE, I believe. :)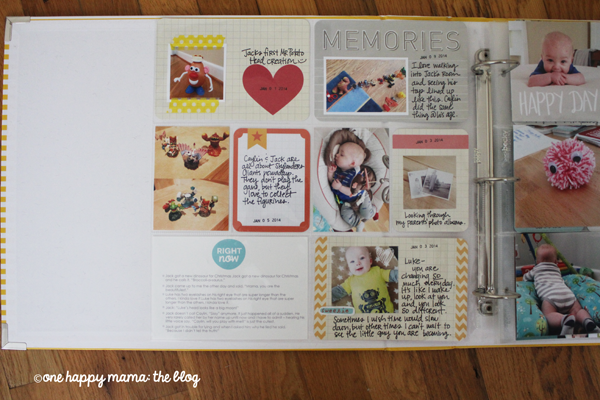 Here's the right side. Making sure to continue adding my "Right Now" cards, too! LOVE those! :)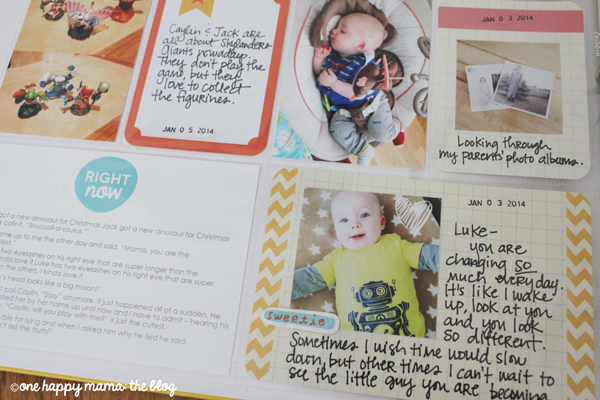 Only adding a bit of washi tape, a sticker or two here and there and of course my handy Project Life® date stamp.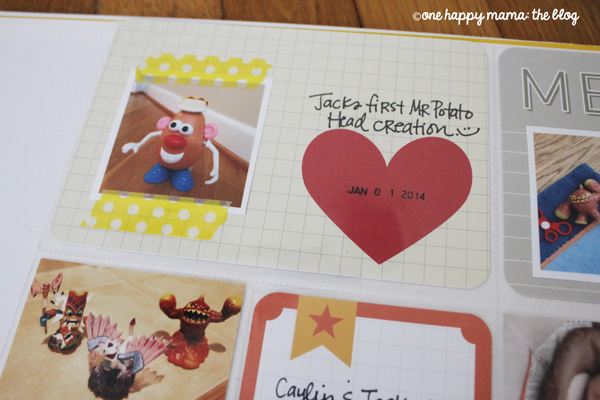 :)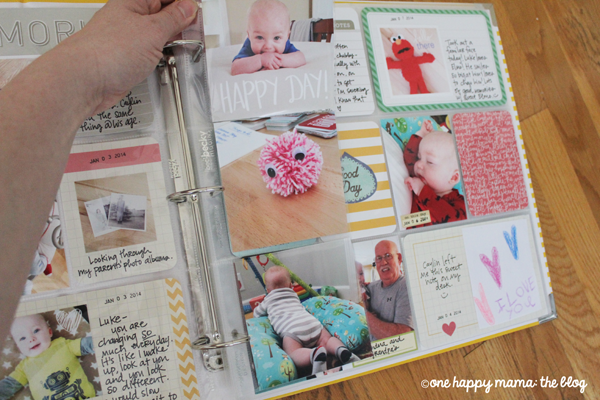 I used an insert in this week's spread. It's the DESIGN I page protector for the 4×4 slots. The front has three instagram photos on it and then the back…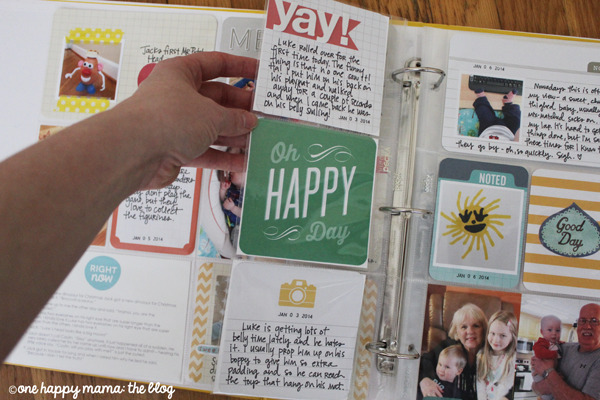 has 4×4 journaling cards and a filler card. They are all from the JUST ADD COLOR kit that was sold on the Home Shopping Network. :)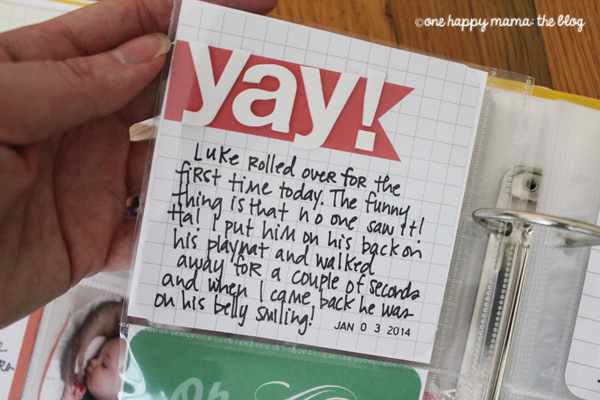 Here's a close-up of one of the cards. Pen I used is a black fine Sharpie (one of my favorites) and there's some older American Crafts Thickers on it, too! :)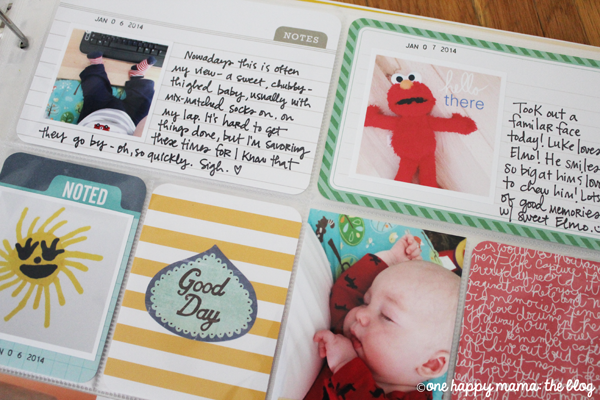 A little close-up of the right side. I just added the "good day" sticker to a 3×4 filler card. :)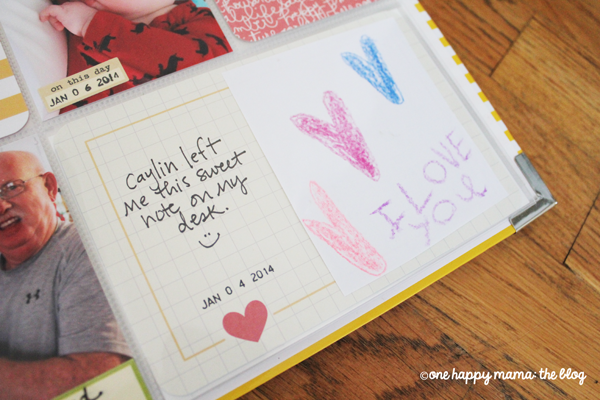 Love adding sweet little love notes from my kids into my albums. Be sure to hang onto those and stick them in your albums! 
Well, those are my pages for this week's Project Life® Tuesday! I hope your 2014 is off to a great start and you've been Project Life-ing away! I've already started on my second spread for the year!
Have a great day! Don't forget to enter the giveaway I have going on HERE. I've got a Project Life® date stamp that's included and you want one of those if you don't have one already! :)