Happy Project Life® Tuesday and Happy Last Day of 2013! :)
Can you guys believe that tomorrow is 2014?! Crazy, isn't it? This year has flown by! SO happy to be just about all the way caught up with my Project Life® for this year! Yay! I just have one more set of pages to do and that'll be that! I still need to do my cover page for our 2014 album, but I'm not stressing about that at all.
Here are this weeks pages that I'm sharing!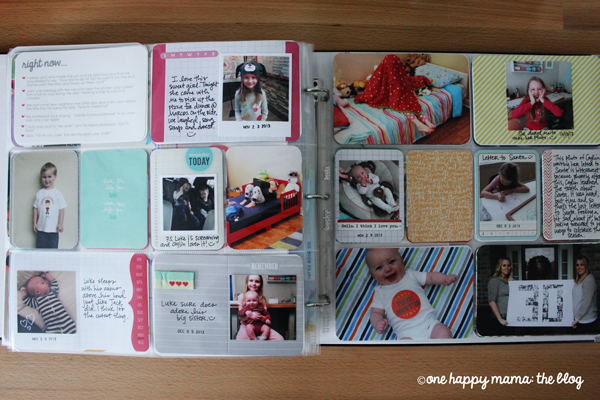 Here's the full spread for this week. I used DESIGN A page protectors and cards from Blush, Jade and a Dear Lizzy Project Life® kit. :)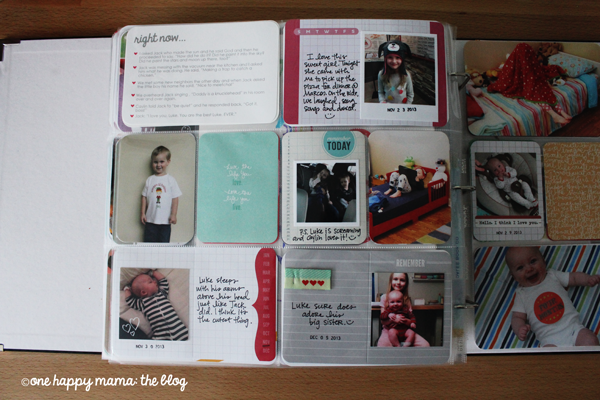 Right side. :) I've got my "Right Now" card included, of course. :)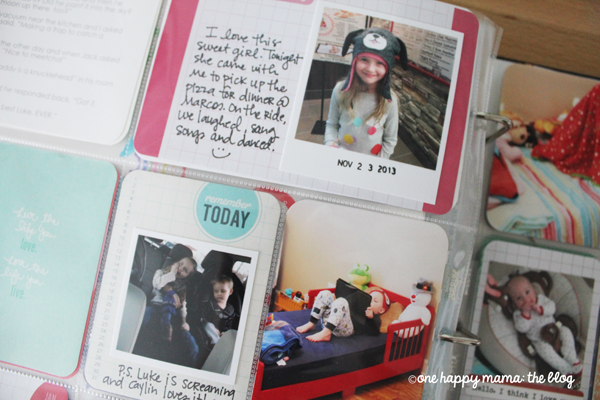 Close up. Sorry for the not so great photos. The lighting was not that great this morning, but I wanted to get these pages up. :) Love using the fine tip Sharpie for my journaling and that date stamp is the newest Becky Higgins Project Life® date stamp.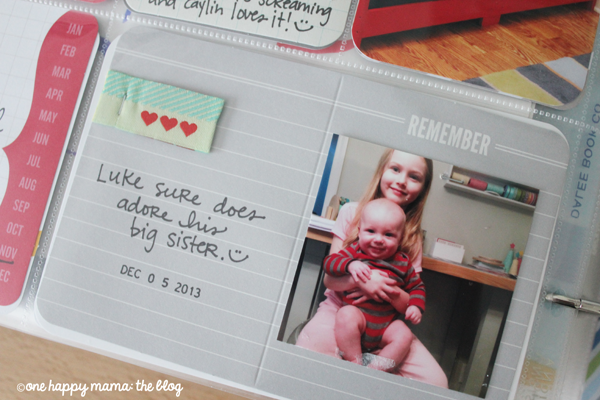 I just love that photo and yep, Luke DOES adore Caylin, SO much! :)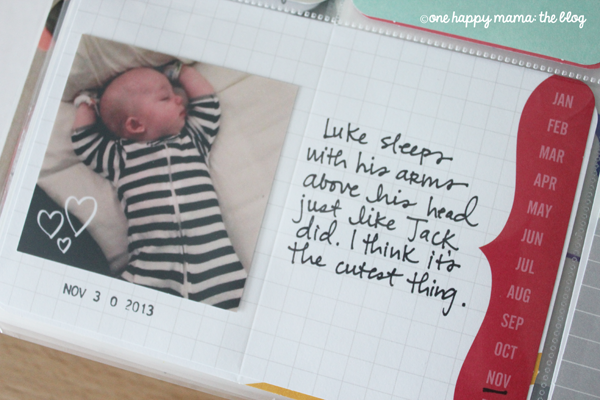 I could seriously take a photo of Luke sleeping EVERY time. I just love photos of my kids sleeping. It's just the most precious thing. Don't ya think? ;)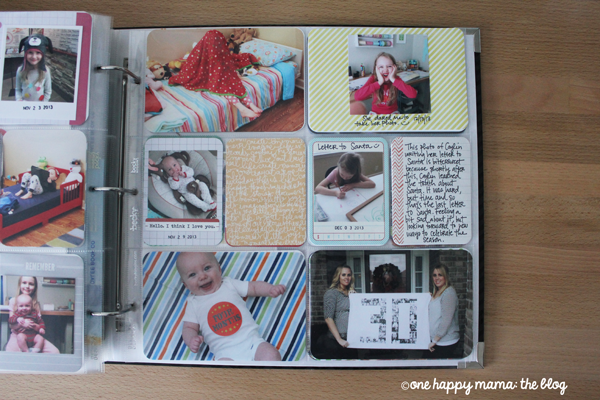 Here's the right side. :)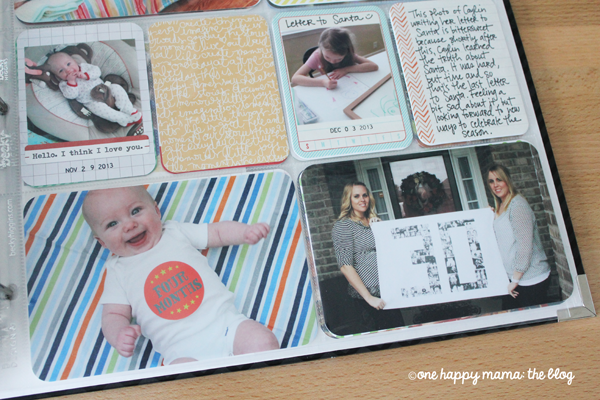 A little closeup for you. I made that "30" out of photographs of my little sisters and then had it printed at Staples for $3.59! It was there 30th birthday and I wanted to document it for them! :)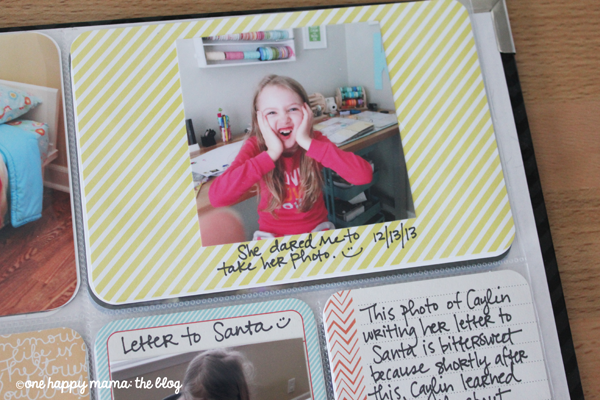 Yep, she dared me. NEVER dare me. Ha! ;)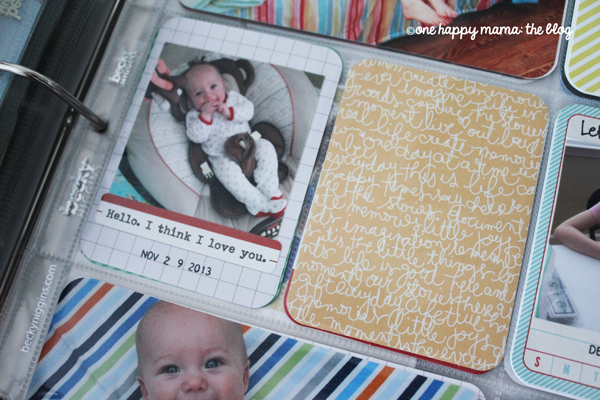 One last close up. :)
That's it for today! Thank you for stopping by and for continuing to check out my Project Life® pages every Tuesday here at my blog! It has been SO much fun this year and I will keep it going into the new year. Looking forward to starting our family's 2014 album!
Have a great day! Hugs!