Happy Project Life® Tuesday! :)
Can you all believe that it's already December 3rd? Crazy how fast this year has flown by and I'm SO glad that I almost have an entire year documented via Project Life®! Yippeeeee!
I'm a little late this morning, but here are my pages that I'm sharing this week.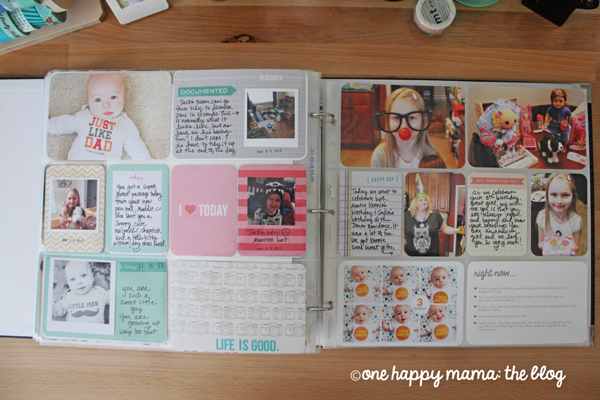 I kept it super simple this week. Let's face it, I normally do, but just been playing a bit of catch up and just love how I can journal a bit, slip the photos in and be done with it and it still come out cute AND gets the job done. ;)
Used DESIGN A page protectors like I normally do and some goodies from the HONEY, JADE and BLUSH kits along with a card from the GIRL theme pack of cards.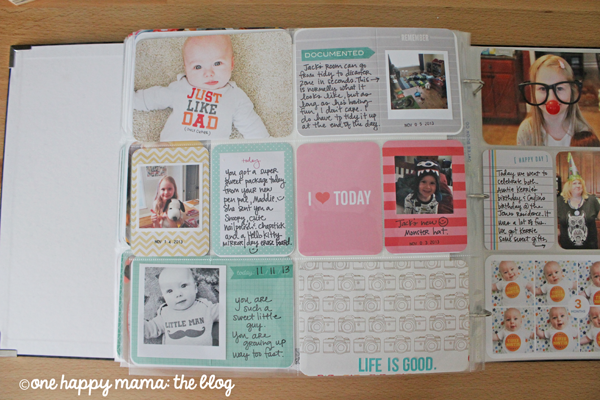 Also used some letter stickers by Kelly Purkey (found HERE) and some random stickers and the Project Life® date stamp and day of the week stickers.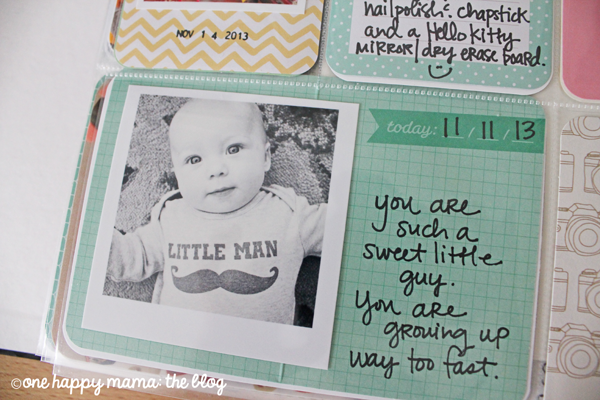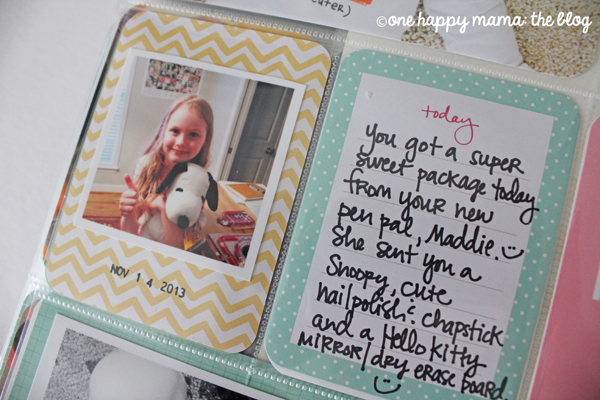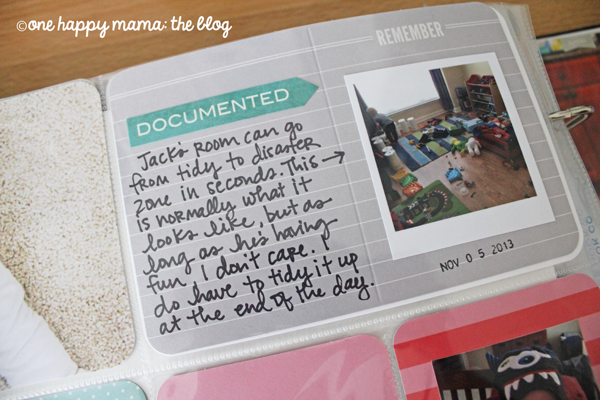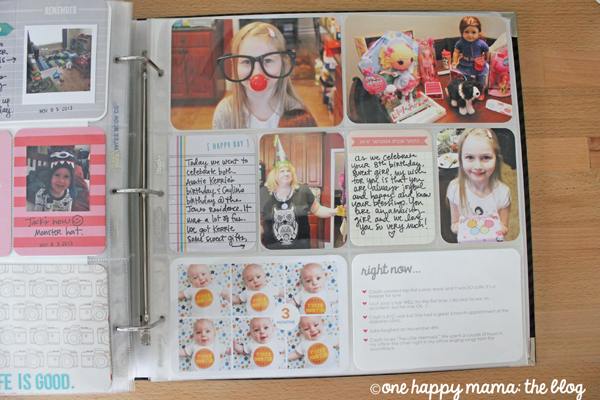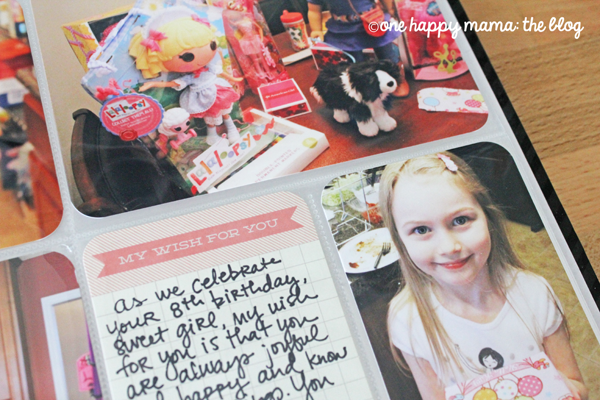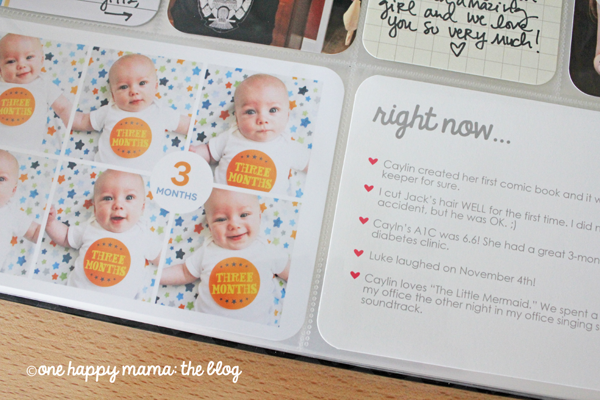 Of course I included a "Right Now" card like I always do and the photo collage of Luke's 3 month photoshoot (template from HERE).
That does it! ;)
This is my last month on the Project Life® creative team and although it is bittersweet, I'm so thankful for having the opportunity this past year to share Project Life ® with so many people! I am so excited for the next creative team because I know they are going to LOVE it and I promise to keep on posting Project Life® Tuesday on my blog every week. :)
Thanks so much for stopping by! Have a great day!
I'm linking up with my friend, Jessica at her blog, The Mom Creative HERE, too! 

If you're visiting One Happy Mama for the first time, I'd love for you to subscribe via email for the latest updates. You can also find One Happy Mama on Facebook, Twitter and Instagram.