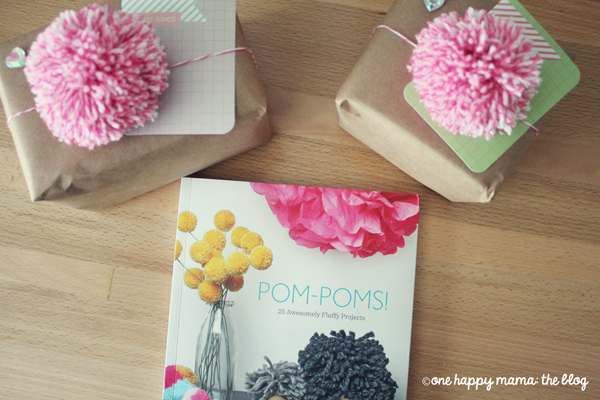 I was sent this super cute book to review about a month or so ago. The publisher emailed and as soon as he said what the book was titled, I knew I wanted to read it because you see – I have a thing for yarn pom-poms! Ha!
This book didn't disappoint at all! I love the super cute projects throughout the book. Whether you're looking for cute accents for your home, projects to add to gifts and packaging, how-to tutorials (like trimming and stacking pom-poms) and the different methods that you can make pom-poms – this book as it all. I love that it also comes with templates in the back of the book, too!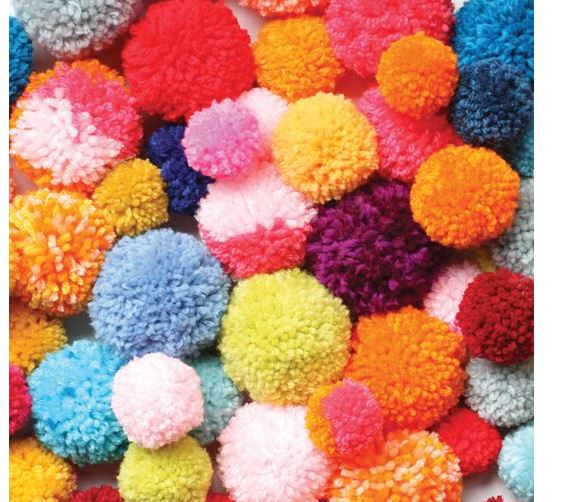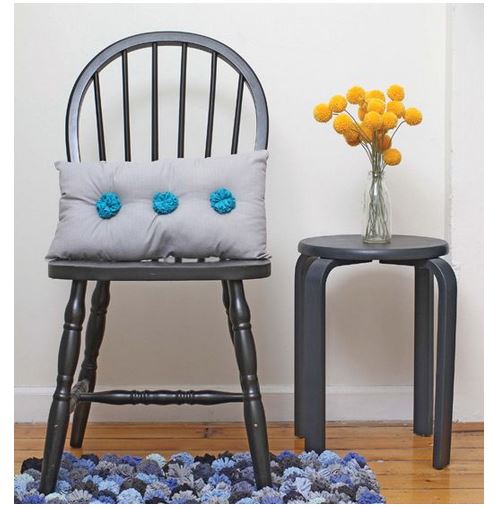 I had lots of fun trying out different ideas from the book! I love wrapping gifts with kraft paper and adding a cute little yarn pom-pom just adds that little bit of cuteness that my packages needed! My love of all things pom-pom continues! This book would be perfect for the craft-lover in your life and definitely the pom-pom lover in your life! ;)
This book is fun, fun, fun! Loved it! Off to make some more pom-poms. I just can't help myself! ;)
You can find the book HERE.
Disclosure: I was sent a free copy of this book to review from the publisher, but no other compensation was given and all opinions and thoughts expressed in this blog post are all my own.