I always love finding new sweet handmade shops on Etsy. Another thing I love is sharing them with YOU. :)
Today I wanted to share with you this sweet Etsy shop, Love Pretty Garlands. Ana, who lives in Portugal, hand makes the sweetest garlands. She was kind enough to send Caylin a sweet garland with her name on it to hang on the front of her bedroom door.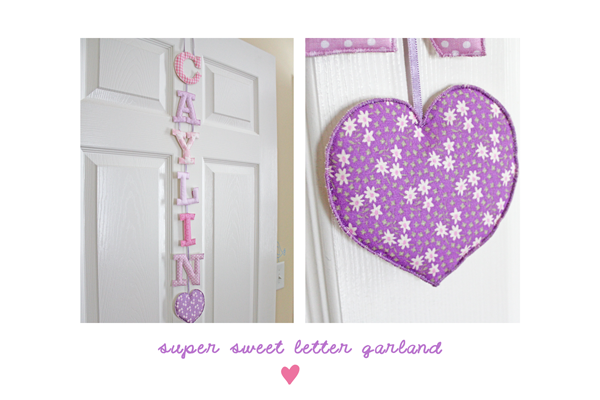 Isn't it just so sweet and pretty? Caylin loves it and it's so much better than the blue wooden "C" that has hung on her door forever. Ana was wonderful to work with. She has a lot of color combinations that you can choose from and you can either get a garland that hands vertically on a door or one that hangs horizontally so you can hang it on a wall like this: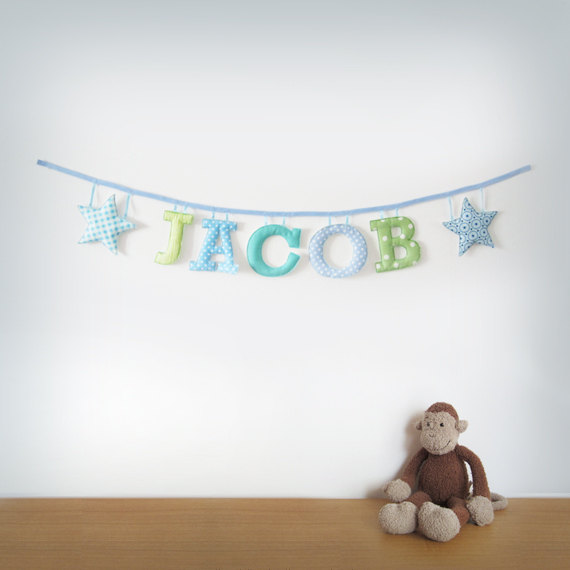 For Caylins, I decided that since I hate putting holes in doors that I wouldn't use a push pin, but instead a thumb tack and so I used the pretty ribbon that is attached to the garland, placed it on top of the door and then just tacked in it. Voila! Perfect! You could also use one of those clear hooks that go on with velcro or even that sticky pad that removes easily from surfaces. I just thought I'd do it this way. :) I also used  a couple small pieces of washi tape to hold a couple of the letters down (the "C" and the "L") and also the heart. It's not necessary, but I just loved them laying perfectly flat and they didn't swing on the door then which is perfect since Caylin is at the age where she goes in her room and shuts the door to escape from Jack every now and then. ;)
The garland is so wonderfully made. The fabric is so soft and pretty! I love the different patterns that Ana used to make it and the colors were perfect for Caylin! She just LOVES it! I would definitely recommend one of these sweet letter garlands to anyone that I know! They would be such a sweet edition to a baby's nursery, too! I could see one hanging over a crib. ;)
One last thing, Ana is just the sweetest. She even sent me a photo of a fabric selection that she thought would be great with the color combination that I choose. They were perfect and she sent me a photo of the finished garland as well! Love the extra bits of sweetness she provides with her order!
The garland came in great time, even if it is coming from Portugal!
Here are some other super cute letter garlands in her shop: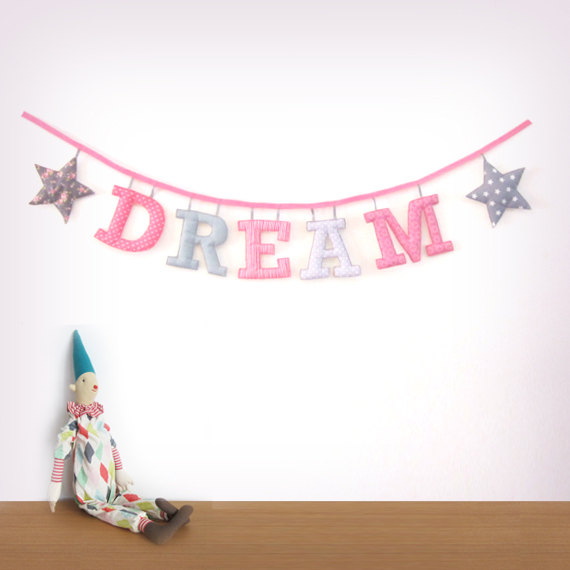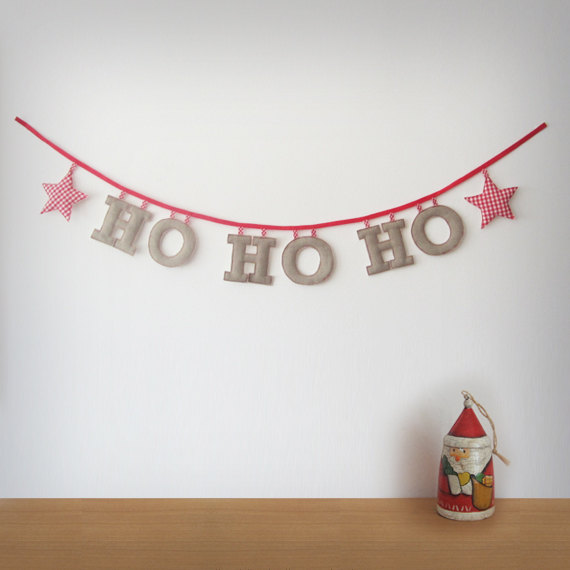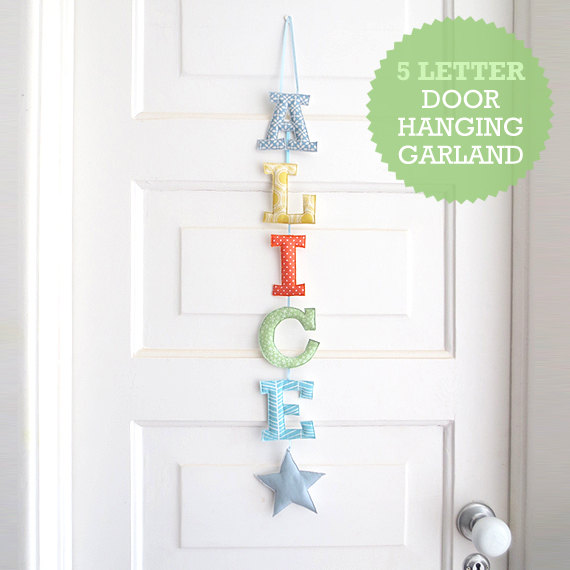 Wouldn't that "Ho, Ho, Ho" be perfect hanging on a mantle for Christmas? Sigh. LOVE them. They are seriously so sweet. Ana even has super sweet Christmas stockings and bibs in her shop!
Definitely check out Ana's shop, Love Pretty Garlands, on Etsy. Perfect for sweet kid rooms and also baby shower gifts! I know Caylin is going to love hers for many years to come!
Have a great day, everyone!
Disclosure: Ana from Love Pretty Garlands sent Caylin the above name garland for free. All opinions about the garland are all my own.