I just love super creative, fabulous products and this is just that, not to mention the two women behind it all are pretty fabulous, too.
The sweet ladies of The Vintage Honey Shop (from right here in Nashville) sent me one of their beautiful teething necklaces to review last week.
I wasn't sure what to expect since I've never worn one and Luke is still a bit young for it, but I was pleasantly surprised when I received this beautiful package in the mail: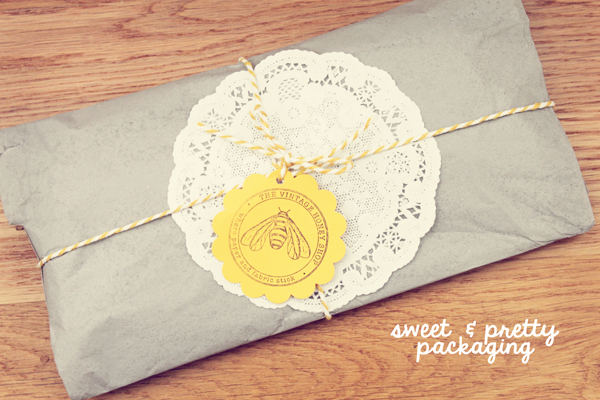 I just loved how beautifully packaged their product was. I'm a total sucker for pretty colors (love the yellow and grey) and the twine and doily was the perfect, soft touch. Loved it. :)
I was even happier when I opened it up to see that they had sent me this super cute necklace in my favorite blue and polka dots nonetheless!
Do they know me or what?! Ha!
This one is the Aqua Dots Teething Ring Necklace and it's just beautiful.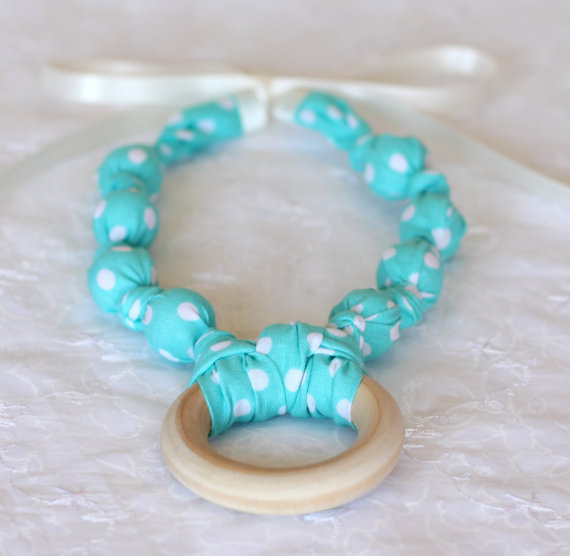 The necklace is very sturdy and the fabric is wonderful – really great quality. The wood that they use for the ring is all-natural and unfinished. Perfect for the baby to nibble on while nursing or just hanging out with Mama. We all know how much our little ones love to play with our necklaces. ;)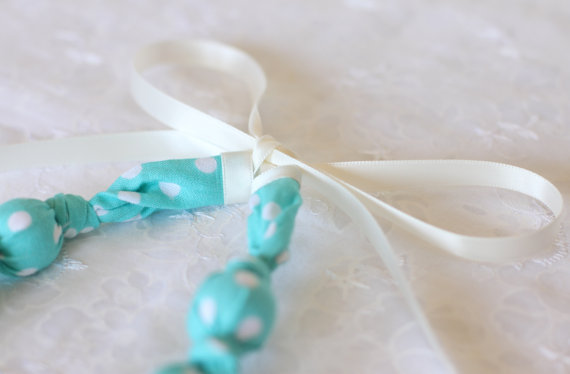 I just love the ribbon used, too. It was so easy to put on myself and stayed in place great.
It's the perfect necklace to dress up a simple white tee or even wear with a super cute dress, too! It's very versatile.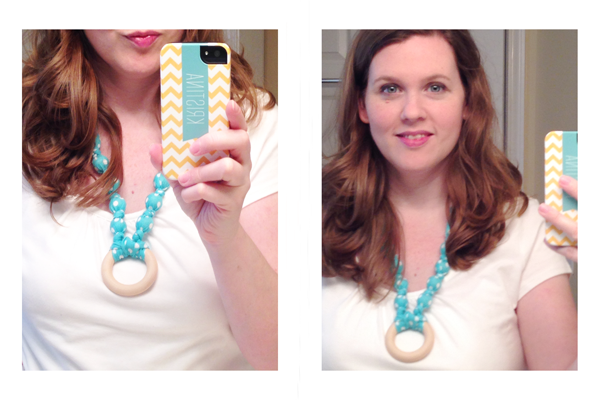 I love their new solids line, too: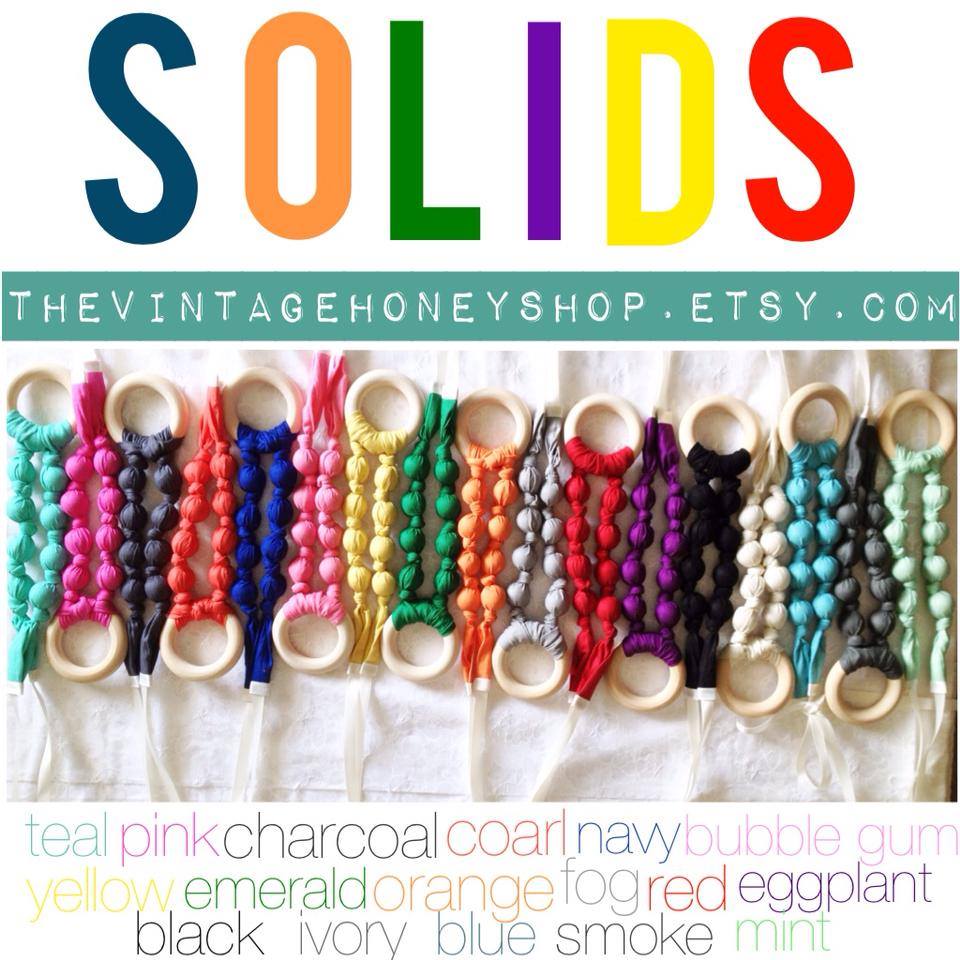 I would definitely recommend these super cute, practical and stylish necklaces to all of my Mama friends. These would be perfect for gifts, too! I totally think I'll be wearing this even after Luke is grown up! Ha!
Just like the ladies at The Vintage Honey Shop say, "Mama rocks 'em – baby chomps 'em." SO cute.
You can check out The Vintage Honey Shop HERE, their website HERE and follow them on Instagram HERE.

The sweet ladies at The Vintage Honey Shop are giving away a $25 store credit to one of my lucky readers! Yay! Just enter below using the Rafflecopter gadget and I'll draw a winner next week!
Good luck! Have a blessed day!
Disclosure: The Vintage Honey Shop sent me one teething ring necklace to review. All opinions of the necklace are solely my own. I only recommend products or services I use personally and believe will be good for my readers.